How to format SD card on Mac
Best thing about SD cards — you can always push the "reset" button on them. Well, kind of. You have to go through the process called formatting an SD card on Mac to delete everything stored on it and give it a new life. You might also need to format your SD if it's new and hasn't been pre-formatted, or when it starts acting weird and shows errors.
Read on if you want to learn how to format SD card on Mac, safe and quick.
Quick way to format an SD or microSD card on a Mac
Seasoned users out there, we believe you're here just to refresh your memory and get a grip of the steps you need to take to format memory card Mac. Say no more, here's a quick guide:
Connect your SD card to Mac:
If your Mac has an SD card slot, perfect!
If your Mac has no card slot, you can use an external SD card reader
If you're here to learn how to format microSD card on Mac, use a microSD-to-SD card adapter
If your SD card has the content you don't want to lose, back it up to Mac or external drive with Get Backup Pro
Open Disk Utility
Choose your SD card and click Erase
Enter the SD name and choose file system format (exFAT for 64GB or more and FAT32 for 32GB or less)
Click Erase.
Prepare for formatting an SD card
Step number two requires a bit more clarification because it's super important and can help you avoid a major disaster.
Unless you're using a new SD card, there's probably some data stored on it. Make sure you know exactly what's in there — you can just double-click the card icon to view its contents — and decide if you need to keep any of that data. If you do, here's how to create a bootable backup of your data before formatting an SD or microSD:
Open Get Backup Pro on Mac
Click the plus button to add a new backup
Start adding data from your SD, using drag and drop or the plus button
Once you're ready to back up, click the Start button.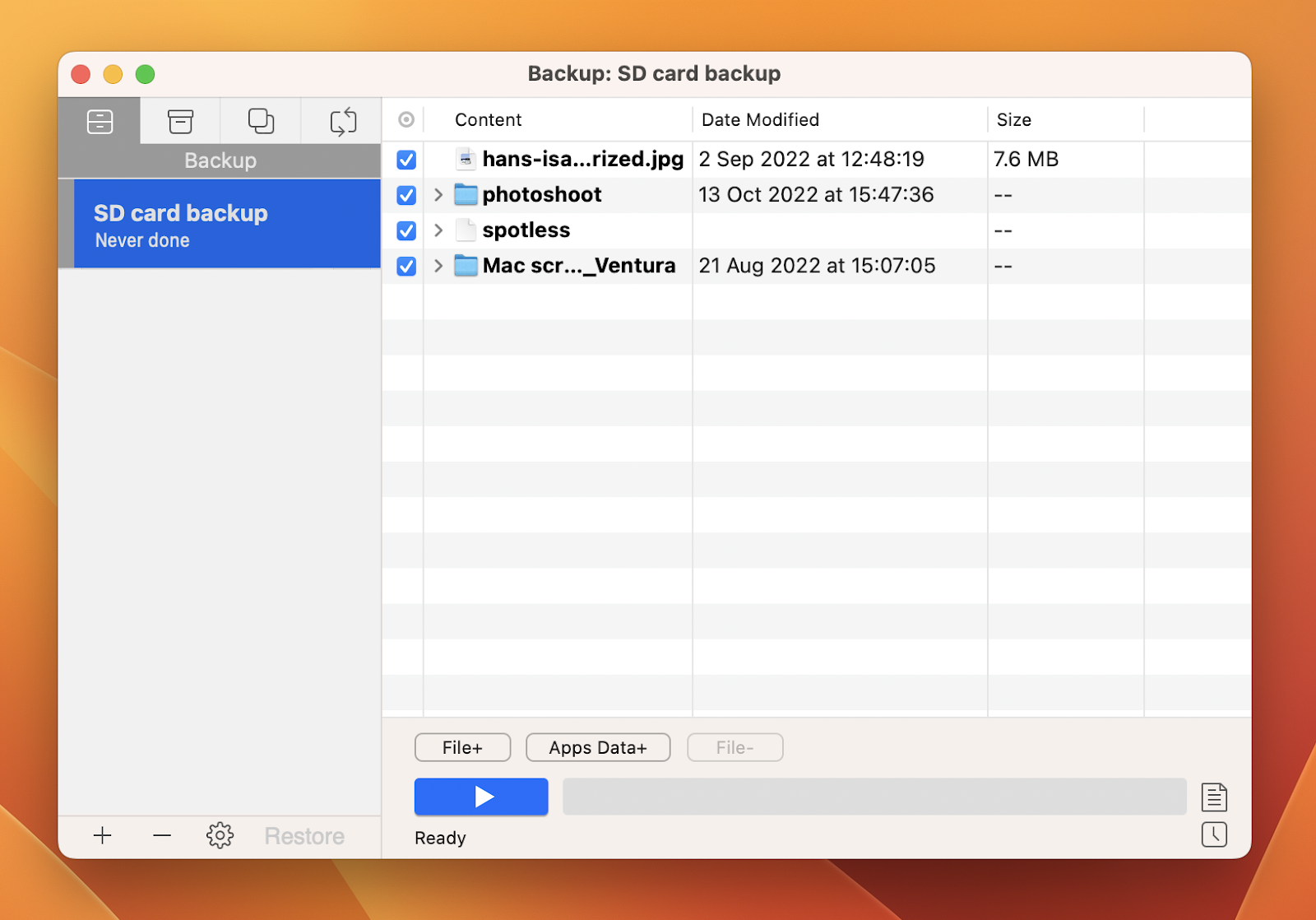 Why Get Backup Pro? Because it allows you to create well-compressed bootable backups, unlike free alternatives such as Time Machine. Get Backup Pro backups are 60% better-comprised than Time Machine backups.
In case you want to back up your SD or microSD data to a network server, we suggest ChronoSync Express. This lightweight app can do regular backups — even in stealth mode, if you're looking for automatically triggered backups — and has pretty impressive syncing capabilities. You can sync data between Macs, Mac and iPhone, folders, or volumes.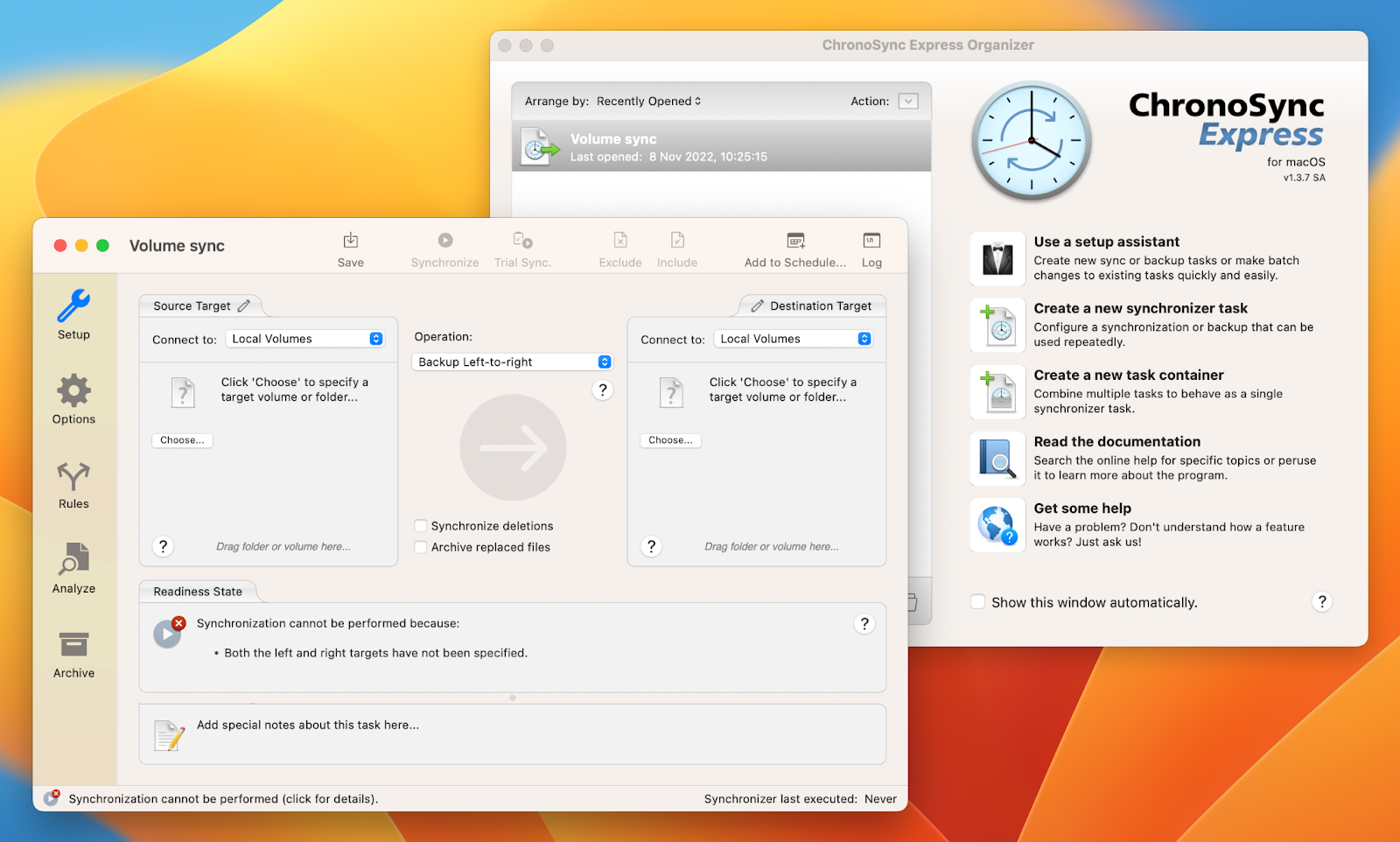 Once you've tucked away your precious data, you can dive into the process of how to clear SD card on Mac step by step.
How to format SD card on Mac: Detailed guide
The process is pretty straightforward and requires no dedicated third-party software. Basically, if you have an SD or microSD, a Mac, and the means of attaching the card to Mac, you'll be good. Next, we'll guide you through each step of how to format SD card on Mac.
Step 1. Connect SD card to Mac
The most effortless way is to insert your SD card into a built-in SD slot in your computer. Unfortunately, not every Mac has such a slot. In this case, you will need to get an external card reader you can plug into your Mac. For example, with a USB port, you can use Apple's USB-C to CD card reader or any alternative you like.
Tip: Some cameras can be used as memory card readers. So if you have one, it's worth checking if it can read your SD when connected to a Mac.
Got your SD or microSD connected? Awesome, you're now ready to erase the card. Once again, make sure you've backed up your data because going through the following steps will remove everything stored on the card.
Step 2. Open Disk Utility
Disk Utility is pre-installed on your Mac. Even if you've never used it before, you'll find it easily via Spotlight. Alternatively, locate it in the Finder's menu: Go > Utilities > Disk Utility. Next, open Disk Utility.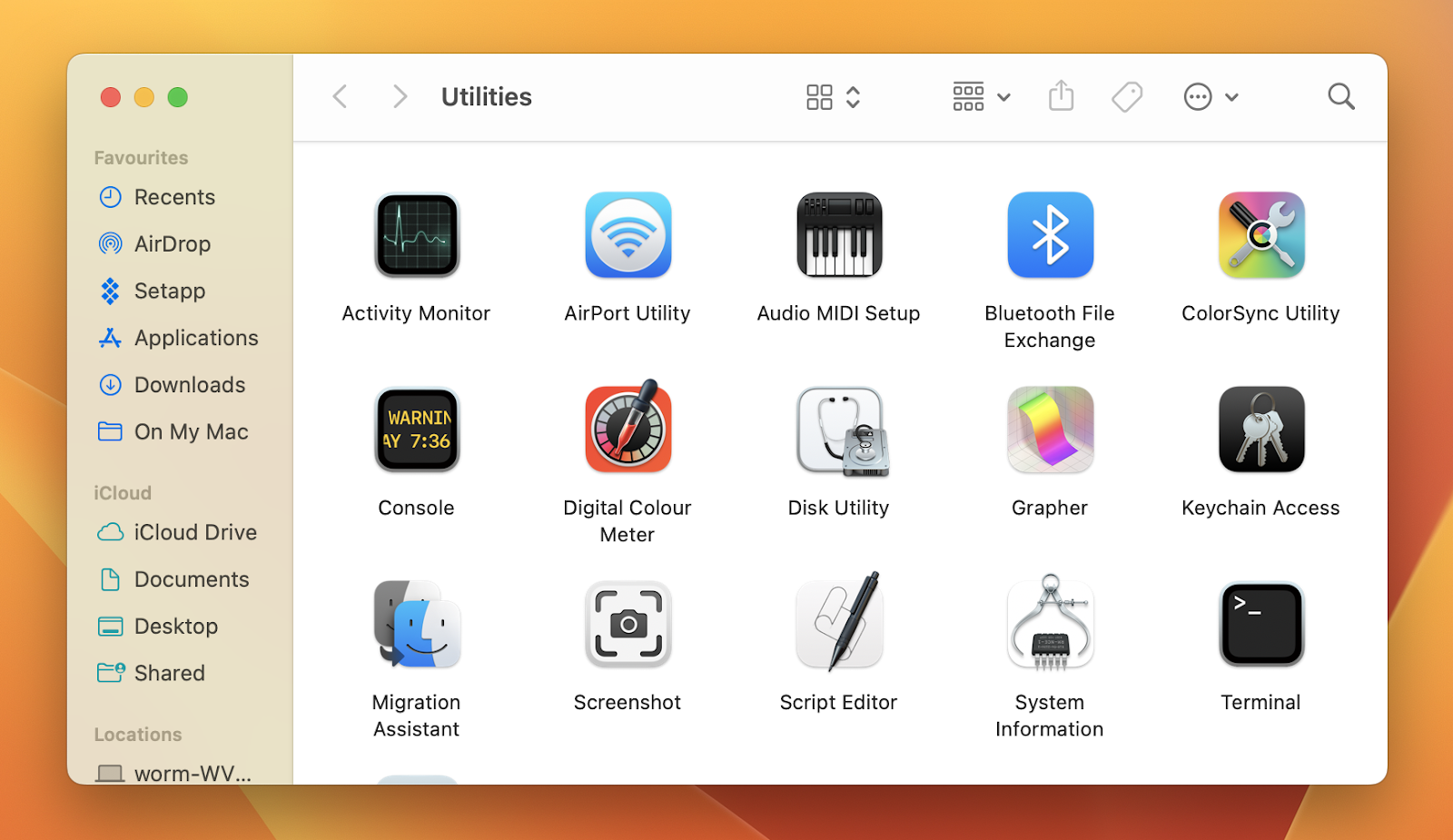 Step 3. Choose your SD card
In the left sidebar of Disk Utility, select the SD card you've just connected. You'll recognize its name right away. Or, if you've never named it, it's likely to be labeled something like "Untitled." Once you click the card, you'll see its capacity — the number of free and used gigabytes. This can help you verify if you've selected the right SD because you probably know its capacity.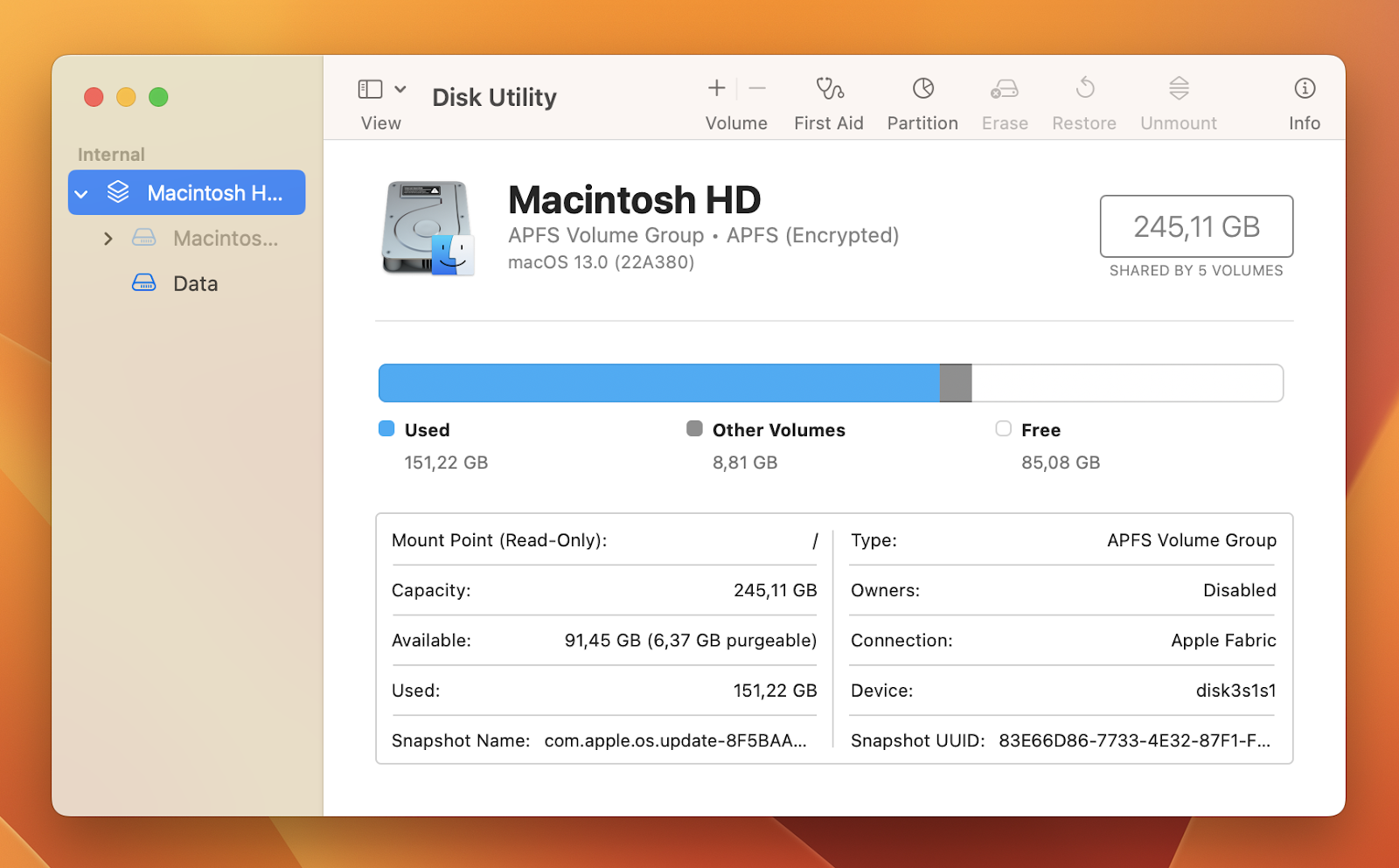 Step 4. Click the Erase button
No turning back from here! Click the Erase button to start formatting an SD card on Mac. A popup will warn you that you're about to permanently delete the data from your card.
Step 5. Choose SD card name and file system
Since you're here to learn how to format or how to reformat SD card on Mac, we believe you won't waver and proceed deleting the card. Before you do that, we suggest you check the card's name once again — maybe you want to change it so it's easier to remember? This is the best time to do this.
You should also choose the right card format, depending on the capacity of your card: exFAT for 64GB or more and FAT32 for 32GB or less. Next, confirm you want to erase the card.
Step 6. Eject SD card
The final step is ejecting your SD card. It's very important to do it the right way because if you just yank the card away, it may result in data loss. So if you've moved some files to your newly formatted SD already, you might be facing a major catastrophe.
There are two safe ways to eject an SD card:
Locate the card icon on your Mac, right-click it, and choose Eject
Or, in Disk Utility, click Eject to the right of the card name.
Now, you can remove the card from the slot or card reader.
Recovering lost data from SD card
As you see, there's nothing overly complicated about how to erase SD card Mac. Still, there are a few things that could go wrong. Most critically, if you haven't backed up your data before formatting or you've ejected your SD card the wrong way, you might lose the data stored on it.
Disk Drill can help you recover deleted files from your SD or microSD:
Open Disk Drill via Setapp on your Mac
Insert your SD card or connect a card reader
Locate your card in Disk Drill, under Storage devices and click on it
Click "Search for lost data" to scan the card
Preview the files Disk Drill has found, choose the ones you need, and click Recover.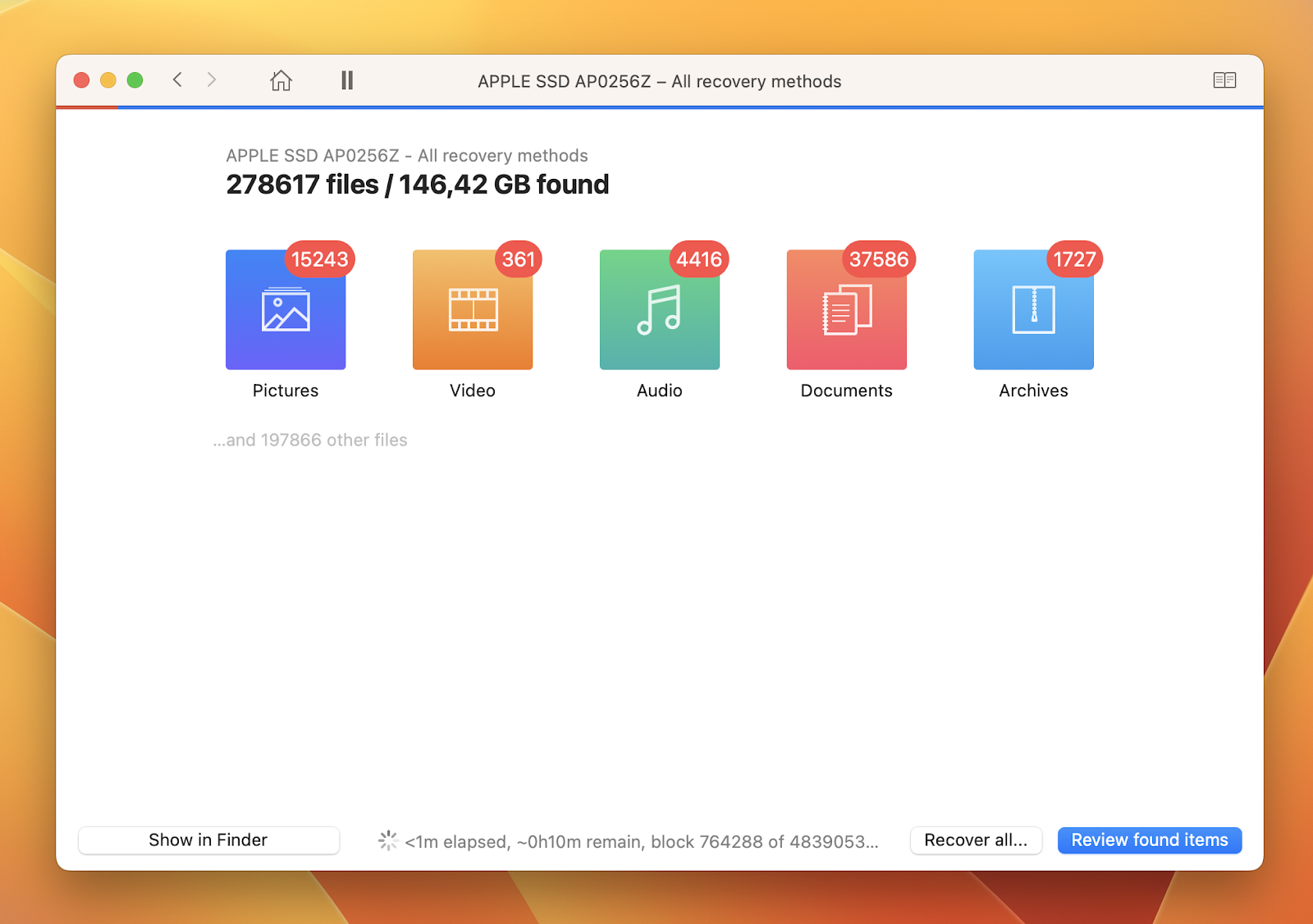 Formatting an SD card on Mac, safe and easy
Now when you know how to format SD card on Mac, you probably realize the most important thing is to take safety measures — backing up important data and installing reliable data recovery software. Apps like Get Backup Pro, ChronoSync Express, and Disk Drill can take care of that part. What's great, all three are part of Setapp subscription, so you can try them for 7 days free, along with dozens of other top-rated Mac and iOS apps.
FAQ
Finally, here's a quick FAQ to answer your questions.
How to format SD card to FAT32 on Mac
You can choose the card format when erasing your SD card on Mac. After you click the Erase button in Disk Utility, click on Format and select FAT32.
How do I format an unreadable SD card on a Mac?
If such a card still shows up in Disk Utility, the first thing to do is recover data from the card with Disk Drill. Next, try repairing it via Disk Utility: choose the card and click First Aid. Or, reformat it via the Erase function right away. If the card won't show up in Disk Utility, you'll need to seek professional help.
How do I format my SD card for both Mac and PC?
You need to format the card with the file system format that is compatible with both macOS and Windows, such as FAT32 or exFAT. Avoid the NTFS format because it's read-only on macOS.