How to restore missing contacts on your iPhone
Have you ever lost or deleted your iPhone contacts? Ouch, it can hurt. Unfortunately, there is no built-in iPhone feature that allows you to recover deleted contacts (like recovering recently deleted photos from the Trash) in a few taps. But there's some good news: you can restore deleted contacts through iCloud backups, Mac and iOS backups, and Gmail. In this guide, we'll show you how to recover deleted contacts from iPhone. So let's get right into it.
Restore iPhone contacts from iOS backup
So all or some of your iPhone contacts are gone without a trace. Restoring a backup is the most reliable way to protect yourself from data loss. Since iCloud only allows you to restore the entire backup without knowing if it really contains your lost contacts, AnyTrans for iOS gives you more flexibility and security. The AnyTrans Restore function can help you return to any desired state based on any of the previously created backups.
You can preview backup contents to make sure your lost data is included, and then restore only what you want. Say goodbye to blind recoveries!
To restore iPhone contacts with AnyTrans:
Install and open AnyTrans on your Mac
Connect your phone to your Mac with a USB cable. By default, AnyTrans will automatically detect your iPhone. It's also possible to connect it via Wi-Fi
Once the device is connected, click Backup Manager in the left sidebar
Then choose the Restore Backup option

AnyTrans will load all backups created via iCloud or AnyTrans automatically. Then you'll need to choose the target device and one backup you want to restore
After clicking the Next button, the restore process will start by default. It's normal for your device to restart during the process. Please keep your device connected and wait.

Tip: If you're having trouble connecting your iPhone to a Wi-Fi network, both NetSpot and WiFi Explorer can help. They analyze your Wi-Fi network and highlight any issues that may be causing signal loss or interference. You can then use this information to troubleshoot problems or tweak your network for better performance.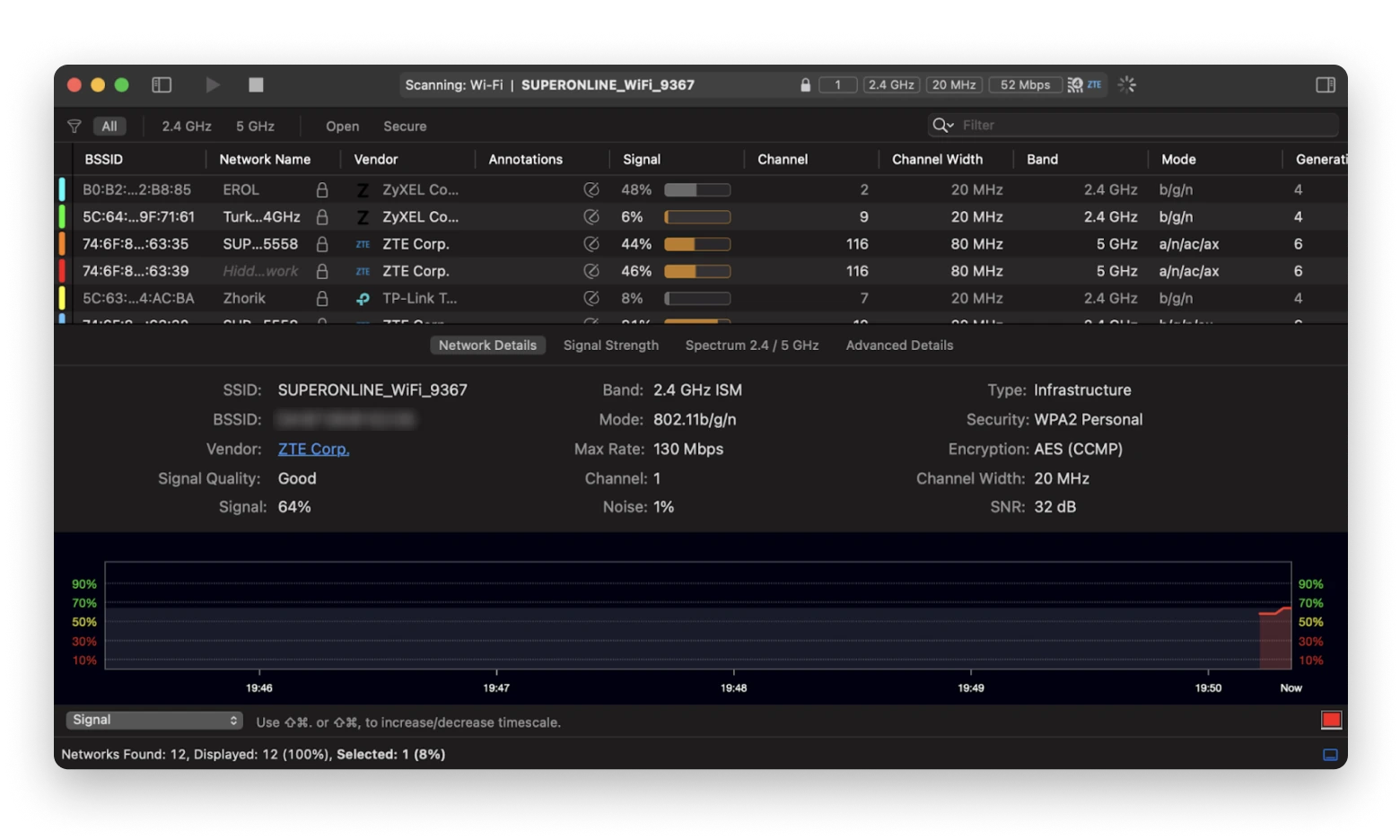 Recover contacts using iCloud on your iPhone
There are a couple of ways to restore contacts from iCloud. Let's take a look at the two options below.
Recover contacts from iCloud on iPhone
If your iPhone is set to synchronize to iCloud, then this option is available to you. iCloud has become a very useful tool for iPhone users, as it allows you to store a lot of files you wouldn't normally fit on your phone's limited storage space in iCloud instead. So it means that if some of your iPhone contacts go missing, you can just reach into the cloud and get them back.
Here is how to use your iPhone to sync contacts from iCloud to iPhone:
On your iPhone, go to the Settings app
Tap your name, then tap iCloud

Tap Show all under Apps using iCloud
Find Contacts in the list and toggle it off
Tap Keep on My iPhone
Then toggle Contacts back on
Finally, tap Merge. This will sync the contacts on iCloud with the ones on your iPhone. Your iCloud contacts should appear in your iPhone contacts list alongside your existing contacts once the merge is complete.

Recover deleted iPhone numbers from iCloud.com
To see what is stored on your iCloud, you can also visit iCloud.com. You'll access information synced from your iPhone, such as Contacts, Photos, Calendars, Notes, and more.
Here's how to restore contacts on iPhone via iCloud.com:
Open your internet browser (for example, Safari)
Go to iCloud.com
Sign in using your Apple ID and password
Click the menu in the upper-right corner (locate 12 dots) and click Data Recovery
You'll see a tab called Restore Contacts. Click on it
Then click Restore next to the date just before you deleted your contacts
Click Restore to confirm.
Recover contacts from Google or Yahoo accounts
There is a chance that your deleted contacts were also stored in your Gmail or Yahoo contacts. If so, getting them back on your iPhone is a simple process. You don't even need a computer for this method because you can sync your contacts from the Settings app on your iPhone. Let us show you how to find deleted contacts on iPhone stored in Gmail or another mail account.
On your iPhone, open the Settings app
Tap Mail
Then tap Accounts
Choose the email account with the saved contacts you want to add to your iPhone
Next, turn the Contacts toggle on to sync your Gmail contacts with your iPhone
Now, when you open your Phone or Contacts app, you'll see your saved Gmail contacts in the list.
How to restore deleted contacts safely
Finally, you can safely recover your contacts and any other lost data with Disk Drill. Here's how:
Open Disk Drill
Connect your iPhone to your Mac via a lighting cable
Then choose your device from the left sidebar
Click the Search for lost data button on the right side of the window
After the search is complete, you can easily review data and recover what was found.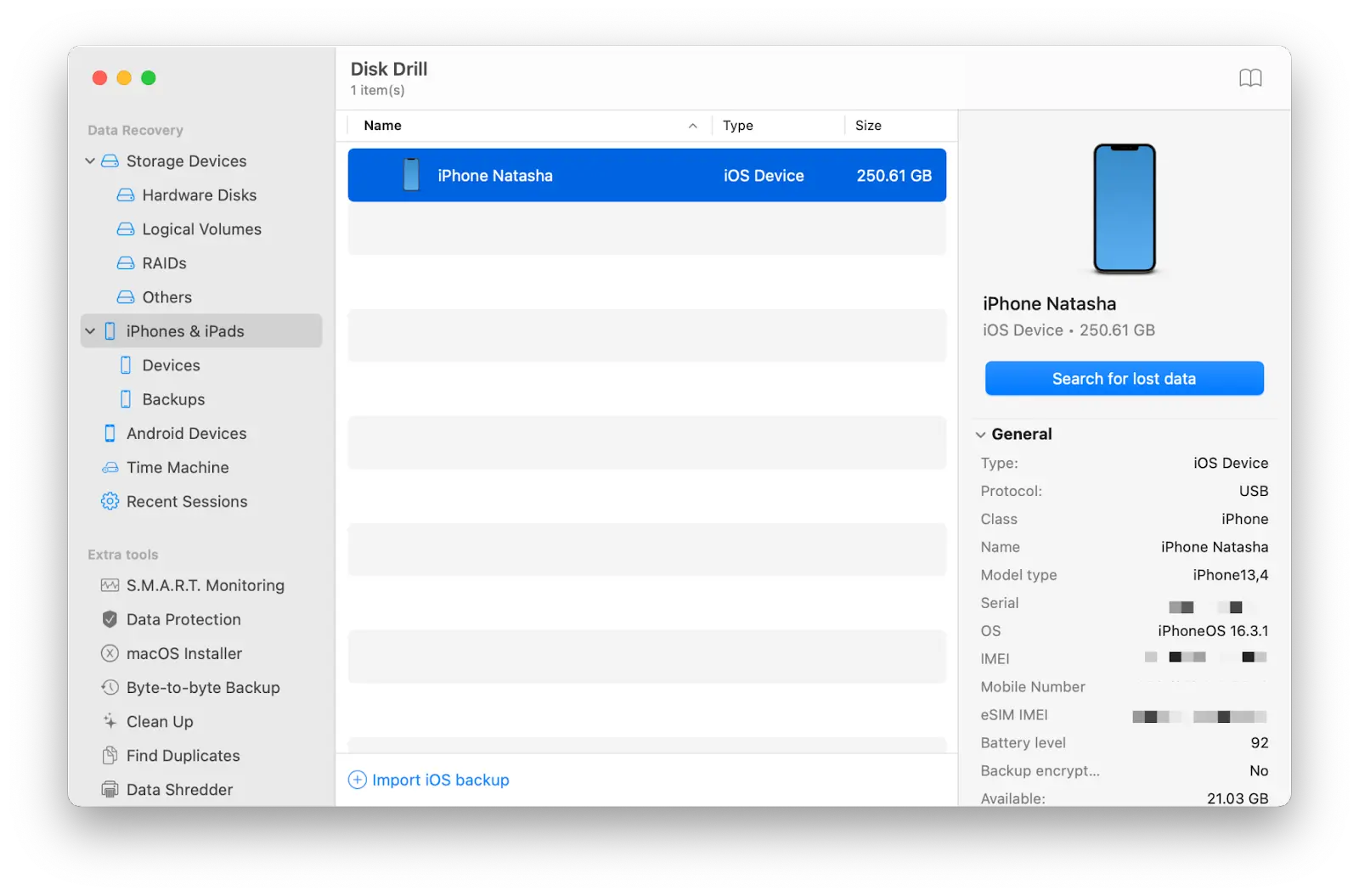 Recover lost iPhone contacts and other data with Setapp
Losing your iPhone contacts can be frustrating, but luckily there are some methods you can use to recover them.
So if you've accidentally deleted your contacts or lost them due to a software glitch, don't panic. Just follow our instructions and get back in touch with your loved ones and colleagues in no time.
Let us remind you about the apps for quick and safe contacts recovery: AnyTrans and DiskDrill. Both are available on Setapp along with dozens of great Mac, iPhone, iPad, and web apps to tackle almost any task. Try all the tools for seven days at no cost. When your free trial is over, you can continue to have unlimited access to the full suite of apps available on Setapp for as little as $9.99 per month. We know you'll love Setapp, so give it a try today!