Sounds good? Well it looks good too.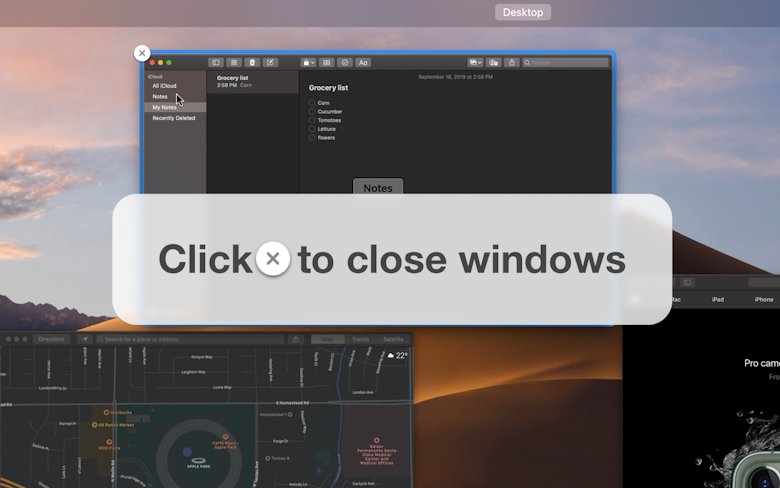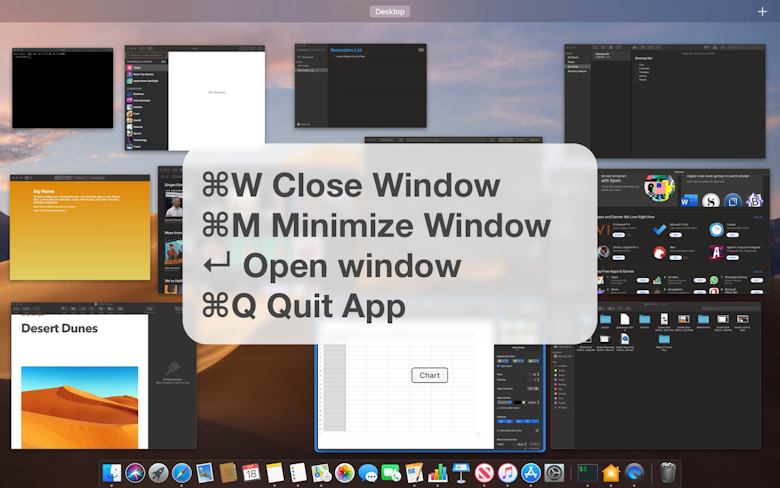 Mission Control Plus features
Master Mission Control and improve it
We all love Mac's design for its simplicity and intuitiveness. Even a small display can be super functional, thanks to features like Mission Control — giving you a bird's-eye view of all open windows. Mission Control Plus helps you not only uncover its benefits but also enjoy some extra bells and whistles.
Close windows in Mission Control
The app adds one action that intuitively feels a part of Mission Control. It's the ability to close open windows once you access Mission Control view, with every window visible on your desktop. An irreplaceable tool to avoid Command-Tabbing through endless windows.
Useful shortcuts for batch actions
In the Mission Control Plus preferences, you'll find the list of shortcuts that can be integrated into your workflow. Use them to kill active processes, quit apps, or close all windows at once. If working with numerous windows is your daily routine, these quick actions are huge timesavers.
Enjoy the native experience
The best thing about using Mission Control Plus is that you don't have to learn anything new. To view all windows thumbnails, enable Mission Control as usual. Mission Control Plus simply adds extra capabilities on top of the familiar actions — no reinventing the wheel.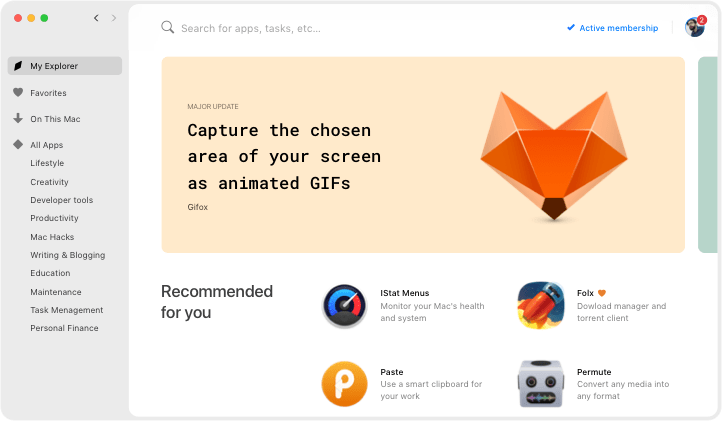 We love Setapp
---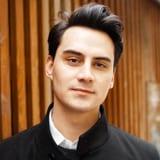 Very impressed with World Clock Pro @setapp @minimuminc. Making light work of time differences 🤘yew. How MacOS still doesn't have some kind of digital clock widget is mind boggling.
jessengatai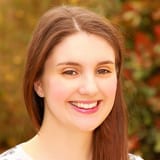 I have used Endurance (http://enduranceapp.com ) which is on @setapp to try and extend my battery life, 12 hour flight from Vienna to LAX and I spent about 8 hours working on an essay - not bad going!
Rosemary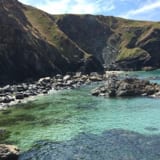 Wow just downloaded Setapp for my Mac - the value here is amazing. Some of the apps cost more than the monthly subscription alone and there are some amazing apps like Ulysses, RapidWeaver etc. @setapp
Mark Mitchell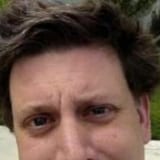 Discovered @PDFpen via @Setapp. Worth it just for the stellar OCR job it does on poorly-scanned assigned readings. Now to start playing with all those PDF editing features...
Nate Dickson