Sounds good? Well it looks good too.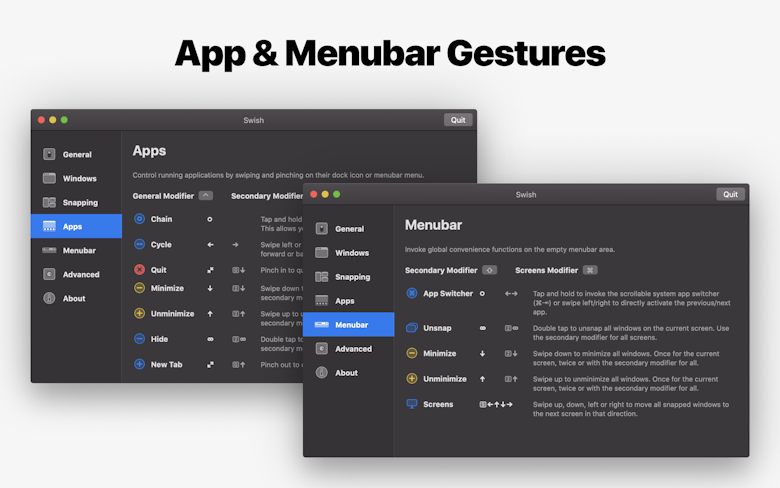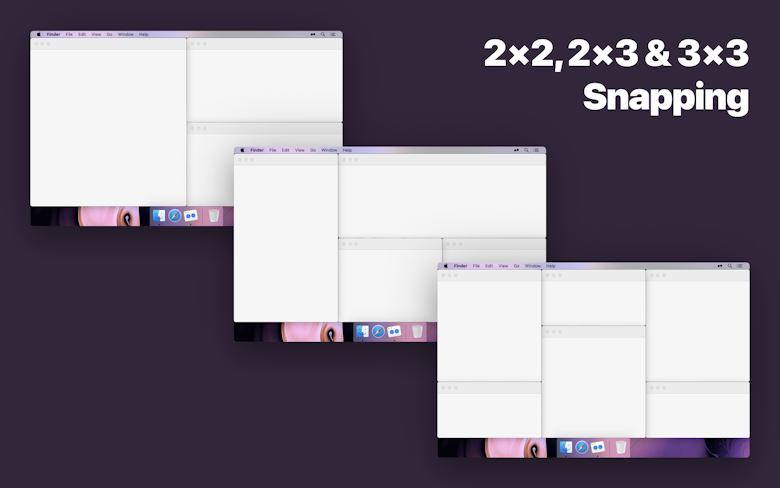 Swish features
Control windows with just two fingers
Swish offers 28 intuitive gestures that will supercharge your workflow and make you a trackpad power user. Pinch in to quit, swipe down to minimize, pinch out to go fullscreen, double-tap to hide, and more. No more clicks and buttons — you handle everything with simple moves.
Enjoy perfectly aligned windows
Swish allows you to bring two or more windows into one perfect grid. Swish automatically aligns your windows so that they look perfect together, while also decluttering the workspace. Work across as many apps and folders as you like. Nothing's off the screen.
Save time swiping
Swiping is the new dragging. Arrange tabs or windows without clicking. All you need to do is a few intuitive gestures. Want to position a window in the lower right corner? That becomes so easy with Swish — just swipe down and right. It flies, magically.
Have a perfect multi-monitor setup
Boost your productivity by working across two or more screens. You can move a window across different workspaces and control them with lightweight gestures. Just swipe in the needed direction, that's it.
Works with the Magic Mouse
If you prefer a good old mouse to a trackpad, Swish has a solution for this, too. All the functions (except tap and hold) work with the Magic Mouse. It's all about your own way of doing things on the Mac.
Take control
Feel free to change the preferences at any time. You'll find a detailed range of possible actions in the settings. Adjust the app according to your needs and enhance the great trackpad experience with Swish.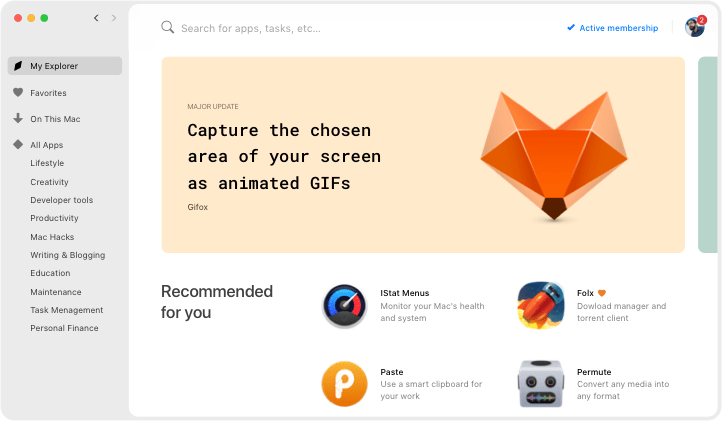 We love Setapp
---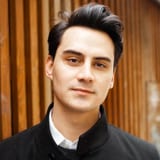 Very impressed with World Clock Pro @setapp @minimuminc. Making light work of time differences 🤘yew. How MacOS still doesn't have some kind of digital clock widget is mind boggling.
jessengatai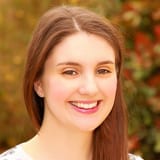 I have used Endurance (http://enduranceapp.com ) which is on @setapp to try and extend my battery life, 12 hour flight from Vienna to LAX and I spent about 8 hours working on an essay - not bad going!
Rosemary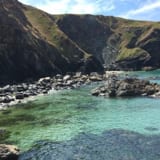 Wow just downloaded Setapp for my Mac - the value here is amazing. Some of the apps cost more than the monthly subscription alone and there are some amazing apps like Ulysses, RapidWeaver etc. @setapp
Mark Mitchell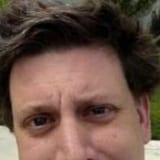 Discovered @PDFpen via @Setapp. Worth it just for the stellar OCR job it does on poorly-scanned assigned readings. Now to start playing with all those PDF editing features...
Nate Dickson