How to delete photos on Mac
If at some point in the past photos used to be rare, those days are long gone. We're inundated with images from all aspects of our lives. We take images with cameras and smartphones. We find memes online. People share photos with us through messengers. And all this data tends to accumulate somewhere on our Macs.
The truth is, most images are not that valuable. There are lots of similar files or duplicates, and many pictures only need to be looked at once. Plus, images take a lot of space on your Mac and processing them is taxing on your system. So why keep them?
Let's explore a few ways to delete photos from Mac and keep your setup optimized for top performance.
How to delete photos from MacBook
Deleting the images themselves might seem easy. The problem is that it's likely you have photos all over your Mac — in the Photos app, Pictures and Downloads folders, etc. — and need to find them all first to truly get rid of all the junk.
But before you can delete pictures easily, you need to know how to select lots of them at the same time.
How to select all photos on Mac
Most people keep their pictures in the Photos app. So if you open Photos and click Library in the sidebar, you should see nearly all of the photographs you have.
To select them, you can simply click and drag. Alternatively, you can go to Edit ➙ Select All (⌘ + A).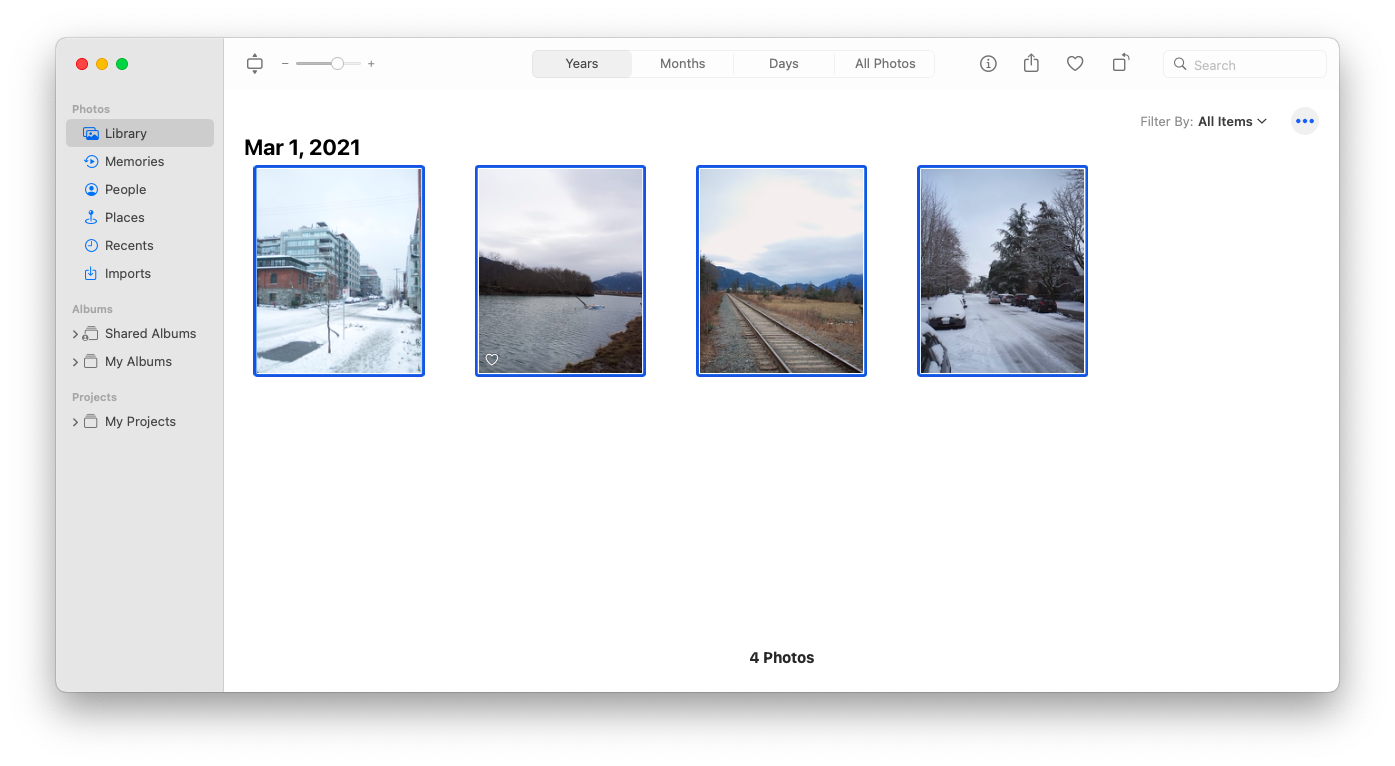 How to delete photos on macOS manually
Once you know how to select the photos you don't need, learning how to delete multiple photos takes just a few seconds. With all the photos selected, you can right-click on any one of them and pick Delete Photos from the menu. Alternatively, you can press the Delete button on your keyboard. This way you can delete an album in Photos or delete a folder in Photos all the same.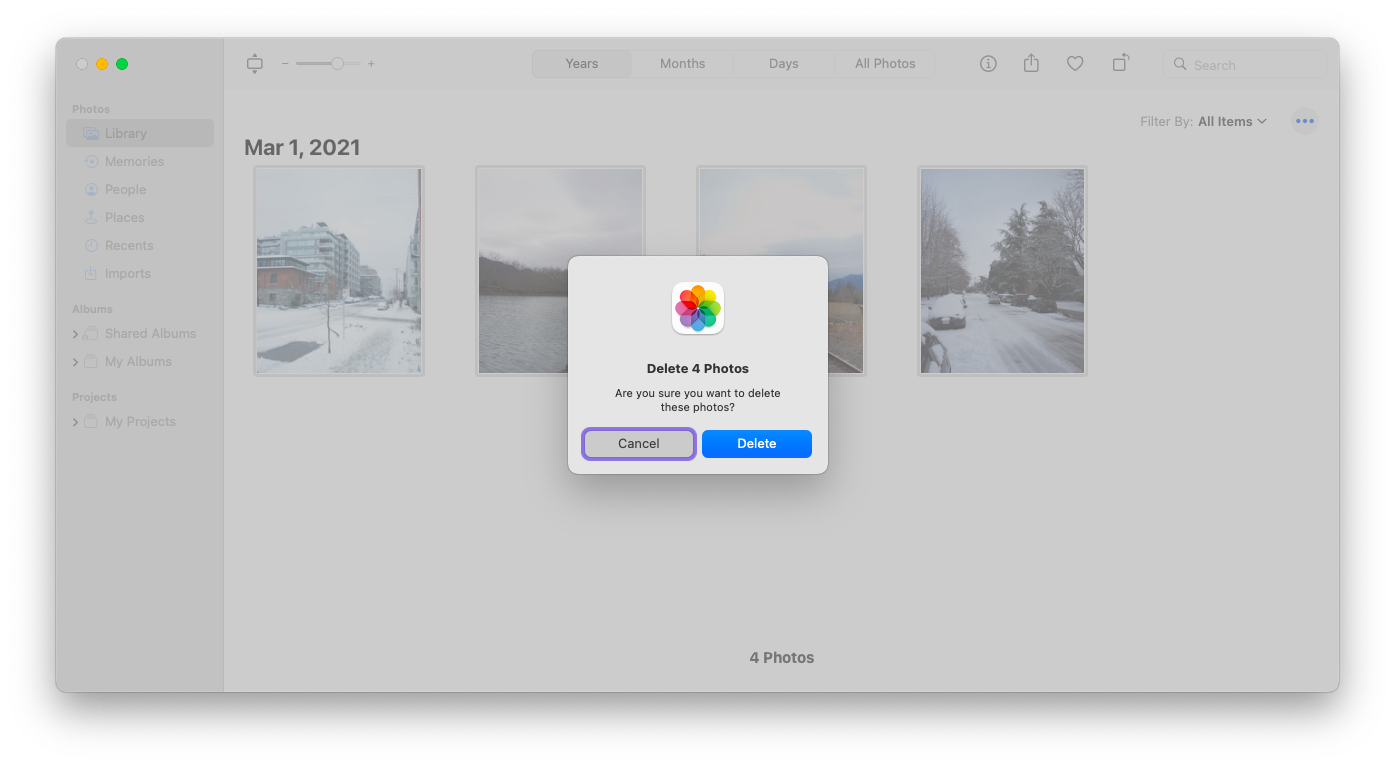 Tip: Don't forget to Empty Trash afterwards!
If you don't just want to remove photos, but rather get rid of similar shots and duplicates, how would you do that? Going through your photo library manually might take hours or even days. Instead, there's an instant solution called Gemini.
Gemini is an essential duplicate cleaner app for your Mac. It scans any folder or even the whole Mac in seconds and finds the same and similar files that you should probably get rid of to free up disk space. Delete them all in just one click or review the results and only trash the ones you don't need.
To find and delete duplicates with Gemini:
Launch the app
Select a folder and click Scan for Duplicates
Review Duplicates
Pick any files and Remove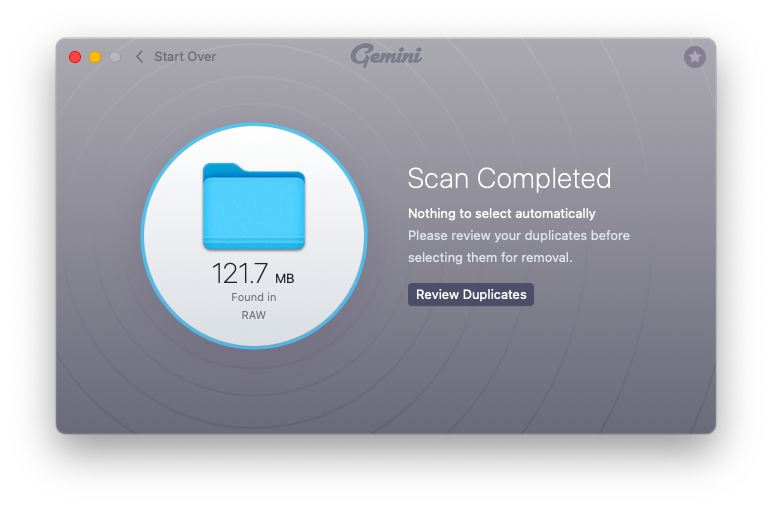 How to delete entire photo library
It might be that you've copied your whole photo library outside the Photos app and now need to delete the Photos library to free up space.
Luckily, it's quite easy to do:
From Finder, select Go ➙ Home
Navigate to the Pictures folder
Delete Photos Library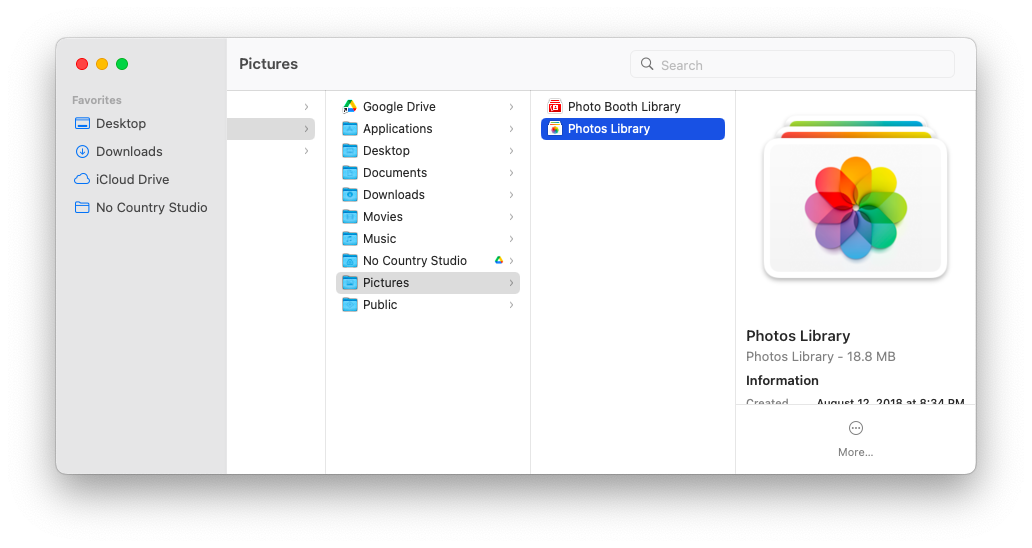 What if you didn't mean to delete Photos library Mac or forgot that there were some important photos you didn't copy over? You need a recovery solution to reverse the process.
Disk Drill is one of the most powerful apps available for macOS that can recover any deleted files with ease, regardless of the loss cause. Just launch the app and scan your hard drive for any recently lost files. Get all the files back or select just the ones you need.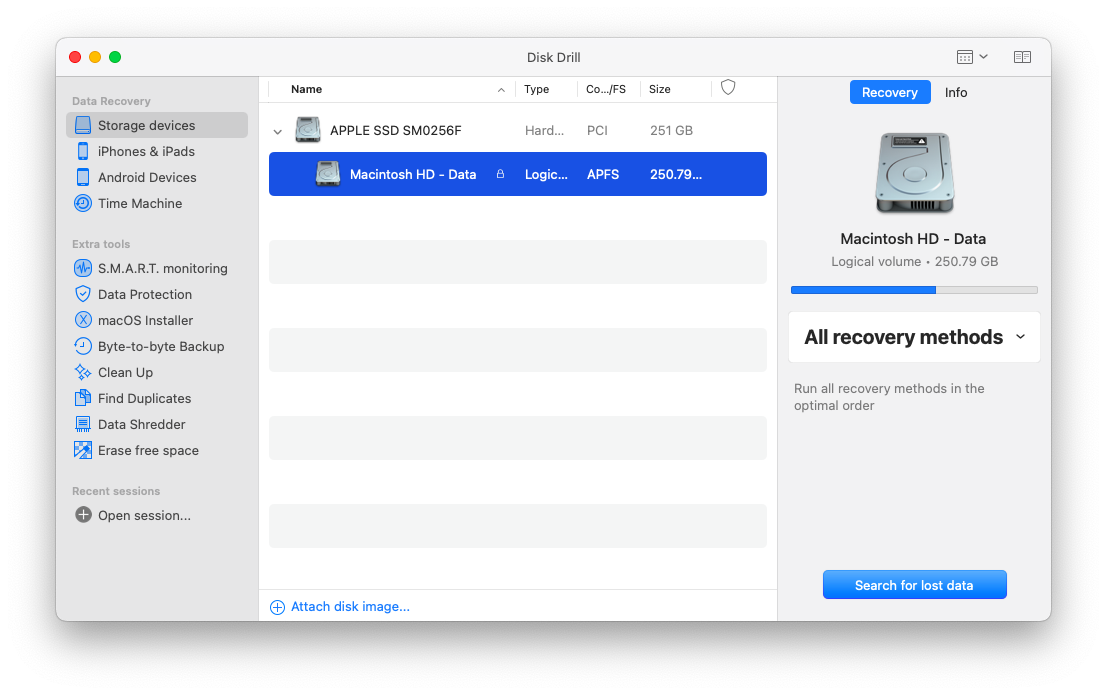 How to delete photos outside the Photos app
What if you don't keep your photo library in the Photos app, but rather use another app or have an elaborate folder structure, or keep no system at all with photos all over your Mac?
You don't have to go through your Mac to find them. Instead, you can create a Smart Folder that will automatically include all the photos on your drive.
Here's how to do it:
Open Finder
Go File ➙ New Smart Folder
Click This Mac
Click the plus (+) icon
Use the dropdowns to filter for Kind and Image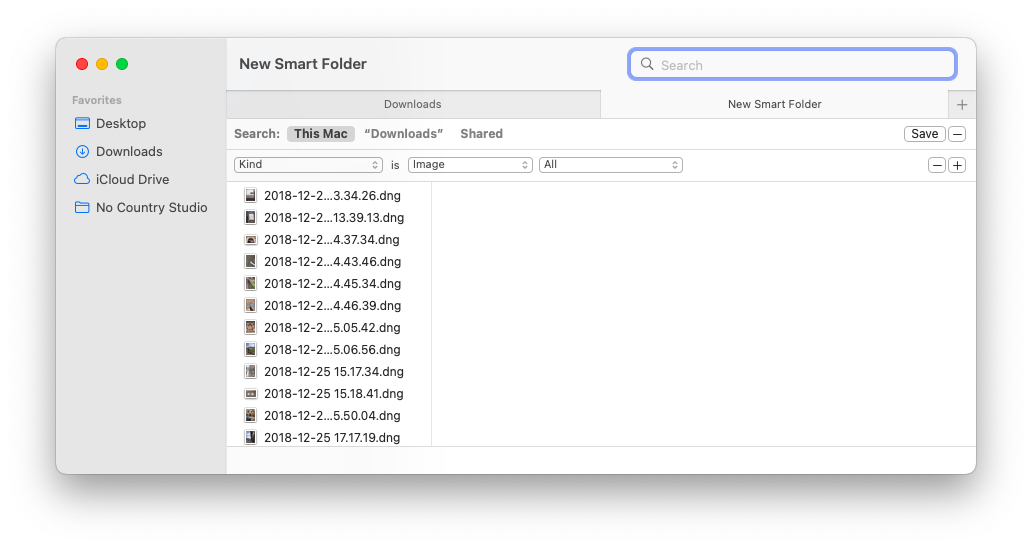 Now that every image on your Mac is in the same folder, you can go through them and delete the ones you don't need.
How to recover deleted pictures in the macOS
Anytime you're trying to delete photos from photo library, recovery becomes an important issue.
If you've accidentally deleted an image from Photos, you can use ⌘ + Z to get it back. Alternatively, you can find it in the Recently Deleted tab in the sidebar, and then right-click and select Recover.
For photos that have been deleted in Finder, you can go to the Trash and save them from there. If you have Time Machine backups running, you can open it and scroll through any specific folder's history to reinstate your images.
Even better than Time Machine are backups by Disk Drill. The problem is Time Machine offers you no flexibility in terms of how and what you want to back up. Not so with Disk Drill.
Disk Drill features a powerful backup feature for byte-to-byte mirror images of your hard drive. Never again will you lose any files. And if you ever delete photos from MacBook, reviving them would just be as easy as clicking a single button.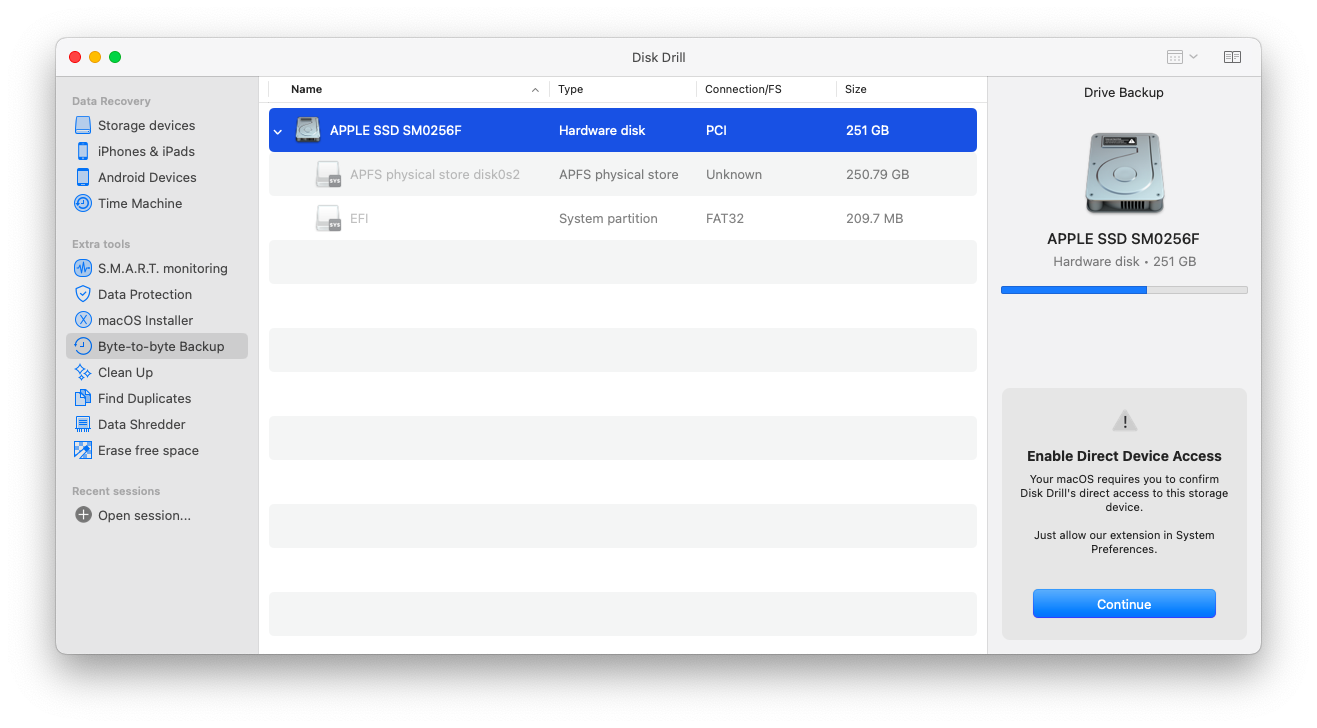 As you can see, knowing how to delete photos on Mac allows you to keep your hard drive tidy and optimized. Especially when you use an automated solution to find duplicate files like Gemini. More importantly, is to also have a backup and recovery plan, both of which are easily covered by Disk Drill.
Best of all, both Gemini and Disk Drill are available to you absolutely free through the seven-day trial of Setapp, a platform with more than 230 outstanding Mac and iOS apps. With Setapp, you can do anything, from quickly accessing the most useful macOS features (One Switch) to tracking bills (Chronicle). Try every Setapp app today at no cost and do the most productive upgrade to your app library.