What To Do When YouTube Videos Are Black
Today, YouTube is an essential part of our lives, being somewhat similar to TV in the 90s. We just turn it on when we have a few minutes of downtime and click on something recommended by its algorithms to zone out.
Eventually, you'll encounter a situation when a video won't play and you'll see a YouTube black screen instead. This situation might be frustrating since it rarely resolves itself. Something has to be done about it.
This is the ultimate guide for how to fix the black screen YouTube bug using a variety of different approaches.
Why Does A YouTube Black Screen Appear?
Rather than something specific, a YouTube black screen could be caused by several seemingly unrelated problems:
The video you're trying to play might be unavailable in your location
Your browser might load the YouTube page incorrectly
The video might get stuck while trying to play
Third-party browser extensions and adblockers might interfere with the playback
Your internet connection might not be strong enough
Since each of these problems requires its own approach to fix the black screen YouTube issue, let's go through them separately, one by one.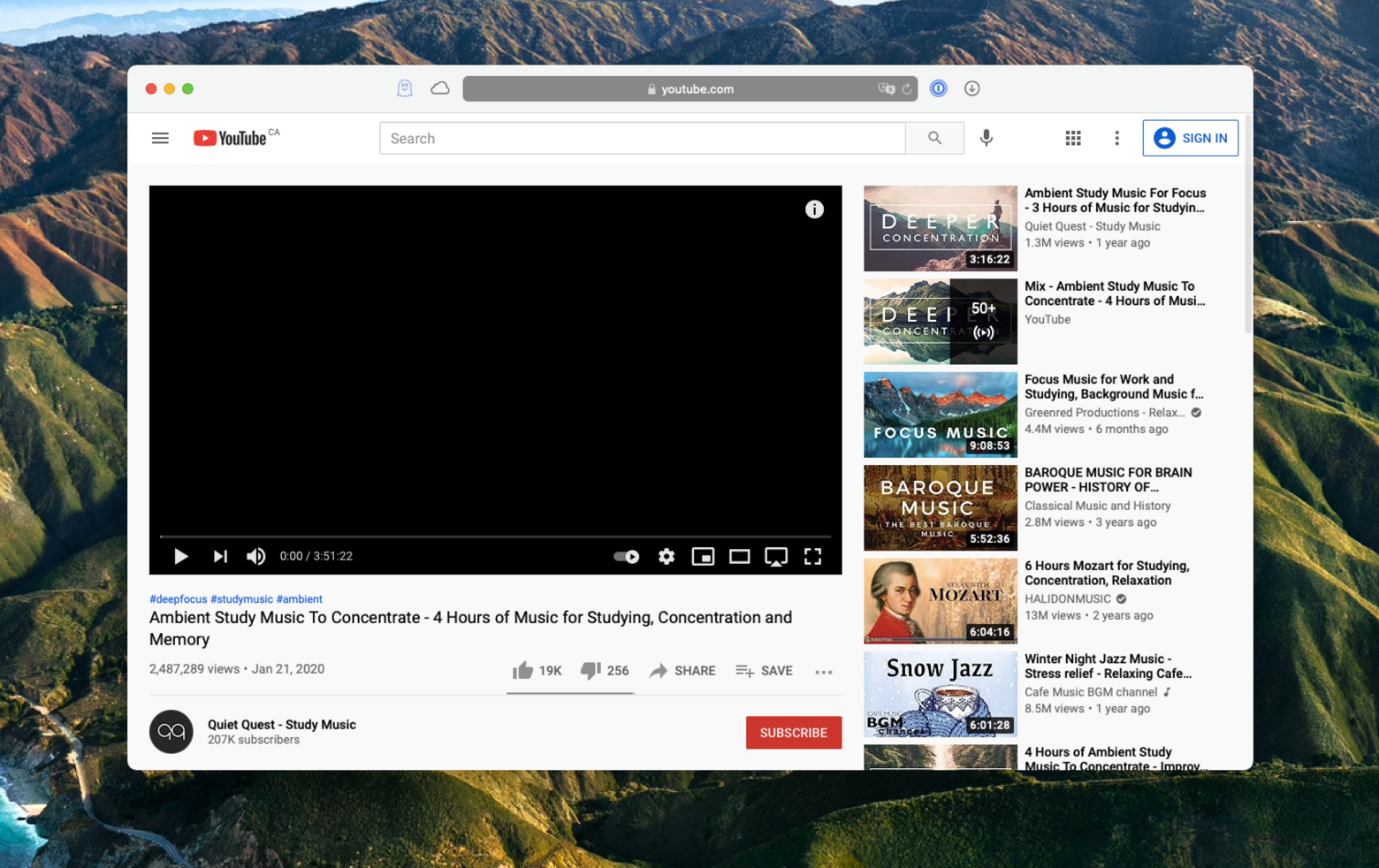 Problem 1: Video is unavailable in your region
Due to myriads of licensing issues, all YouTube videos are not created equal. That's why depending on where you're in the world and where the video that interests you was created, you could be restricted from watching it and, hence, see a black screen YouTube page.
The easiest way to test if any geographical restrictions apply to you is to use a VPN (virtual private network) to route your traffic through a server in a different country, such as the US or UK, for example.
ClearVPN makes the black screen YouTube problem go away forever at the click of a button. This powerful VPN is able to bypass any geographical restrictions by using its network of servers in 18 countries worldwide, so you can watch local content in any of them.
Plus, using ClearVPN results in safer web surfing with its industry-standard AES-256 encryption. Meanwhile, the app itself doesn't log any data, IP addresses, or other identifiable information. There are also a variety of useful shortcuts available, from changing your IP address to blocking ads.
To change your Mac's location with ClearVPN:
Launch ClearVPN
Click its icon in your menu bar
Select "Change your location"
Pick any country through which you'd like to route your traffic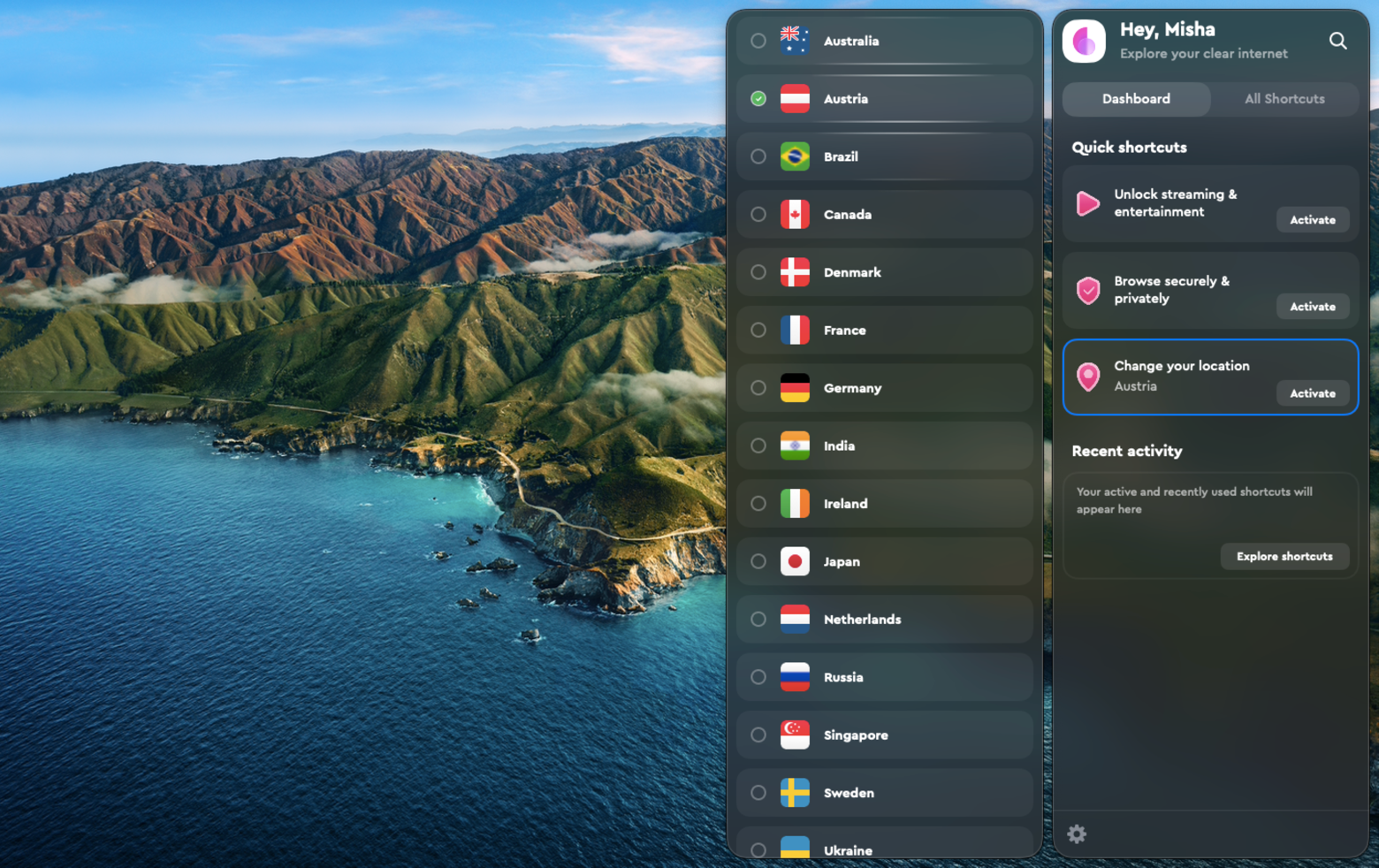 Alternatively, you can work around the geographic restrictions by downloading the YouTube video directly using a video downloader app on your Mac.
Downie and PullTube are both great options here. Downie lets you save YouTube videos in up to 4K quality or even just strip out audio tracks from music videos. You can search for clips right within the desktop app and it will look up your query in more than 1,000 websites at the same time.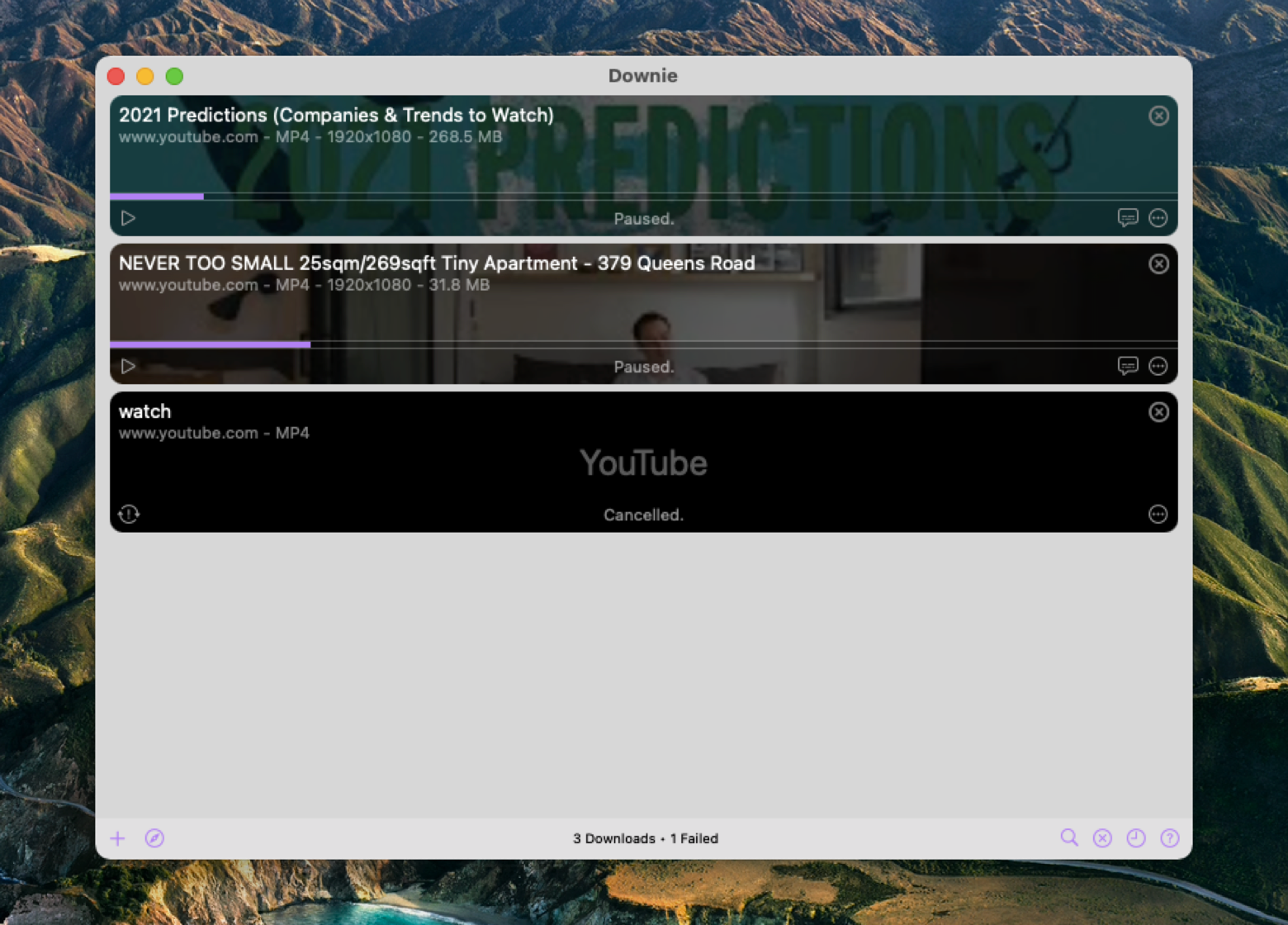 PullTube boasts the same downloading and search functionality but also lets you instantly convert the files you download, trim them on the fly, and capture subtitles. You can even use a PullTube browser extension to easily download anything you come across online.
Problem 2: Issues with your browser
While we tend to take it for granted, playing video through the browser is really a technological miracle: there are a lot of browsers running on a few operating systems, and they all have to output the same behavior. Naturally, bugs do occur from time to time, but mostly there's an easy way to fix them.
If you see a YouTube black screen, the first thing to do is simply reload the page several times and maybe start a new tab. You can also quit the browser (⌘ + Q) and relaunch it again.
In case the bug doesn't go away, try to open the same video in a different browser (e.g. Safari, Firefox, Google Chrome). If that works, update your initial browser to the latest version (in Preferences) or reinstall it completely as a last resort. If that doesn't work, log out of your YouTube account and try to load the video as a visitor.
Problem 3: Video gets stuck while playing
Sometimes, a video would play as normal for a while and then get stuck on a YouTube black screen somewhere in the middle. And, no matter where you click on the video timeline, it wouldn't load further.
This often happens because of glitches with your browser's cache files and cookies, which are supposed to keep track of and pre-download the content you're watching. The easiest way to resolve this situation is to remove all your cached files and cookies at once.
CleanMyMac X is the world's most powerful and intuitive Mac optimizer. This utility not only scans for any waster space, unused files, and malware at the same time but also gives you precise tools to take your privacy back and fix specific issues, such as resetting your cache files and browser cookies:
Launch CleanMyMac X
Navigate to the Privacy tab
Click Scan
Select your browser ➙ Cookies
Click Remove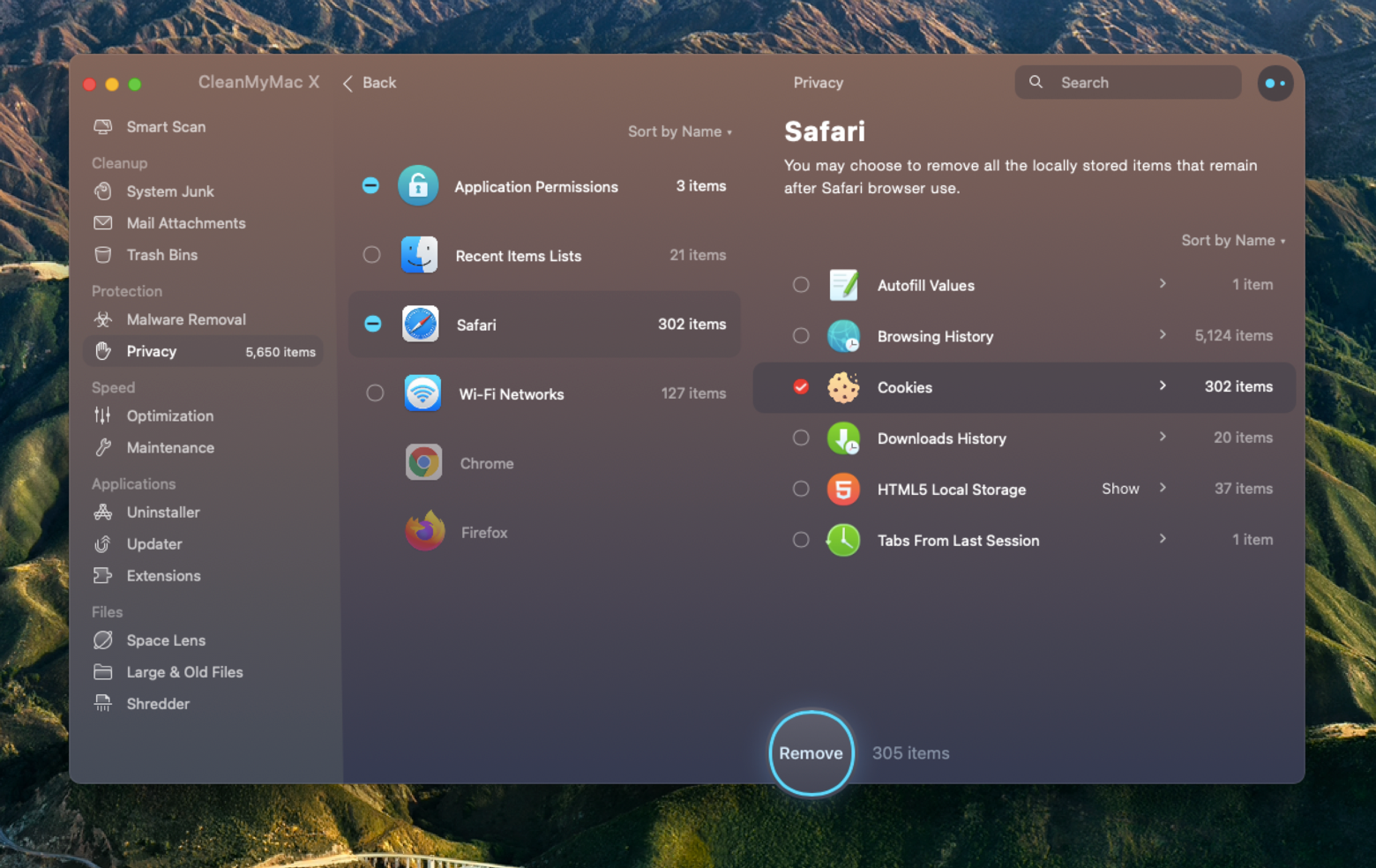 Another tip that could help you if you're using Google Chrome is making sure that you get the benefit of hardware acceleration to process online videos. To enable that option:
Open Preferences (⌘ + ,) in Chrome
Scroll down and click Advanced
Turn on "Use hardware acceleration when available"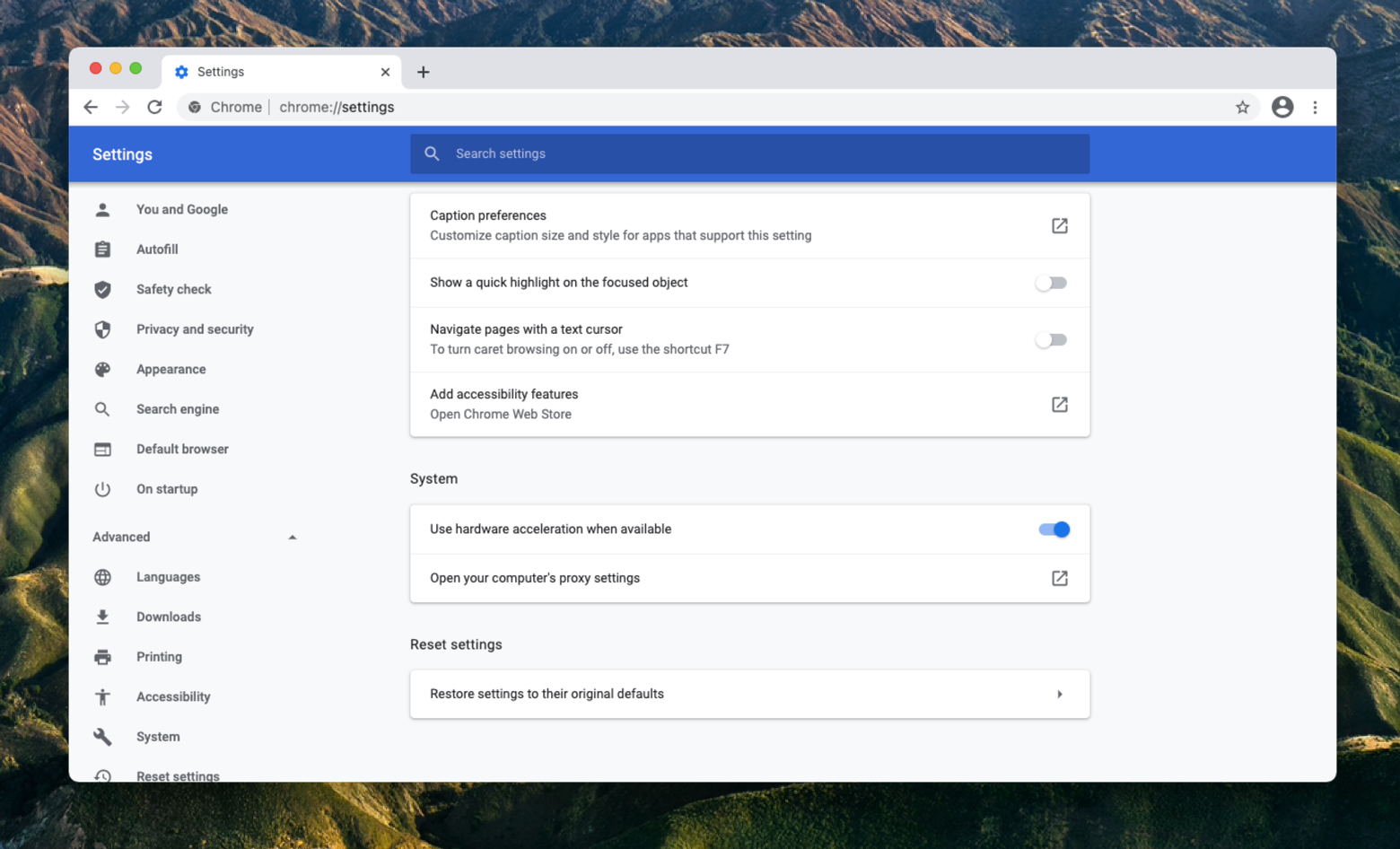 Problem 4: Interference from browser extensions
Today, using a browser without third-party extensions is truly rare, since they can do so much, from removing ads to blocking privacy-invasive trackers to managing your passwords, and more.
Occasionally, however, it's possible for your browser extensions to interfere with page loading or video playback, which could be the cause of the black screen YouTube issue.
In this case, CleanMyMac X can again save the day. The app has an easy-to-use feature to manage all your third-party extensions across all browsers in a single window:
Launch CleanMyMac X
Navigate to Extensions
Select any extensions (e.g. ad blockers) that could be the reason for your video not playing
Click Remove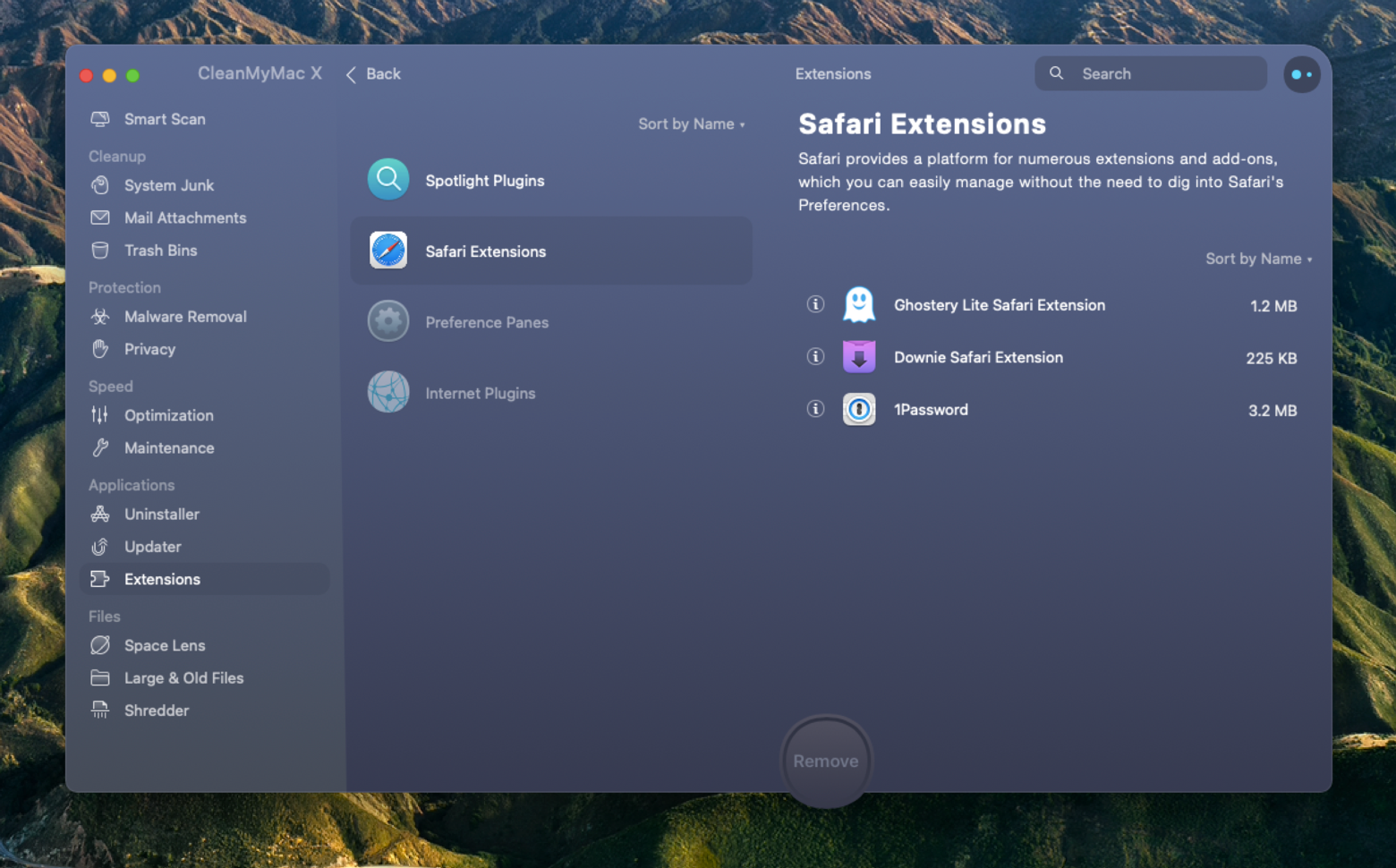 Problem 5: Slow network connection
Lastly, a lot of the time YouTube videos are black simply because your internet connection is not that reliable at that particular moment. Since it's often hard to pinpoint the exact source of the problem right away, you should use a network troubleshooting app instead.
NetSpot is the ultimate WiFi analyzer for your Mac. It quickly scans all available networks and gives you complete information that makes up the quality of the signal. A built-in detailed user guide then helps you fix the problem in no time and get your internet speed back.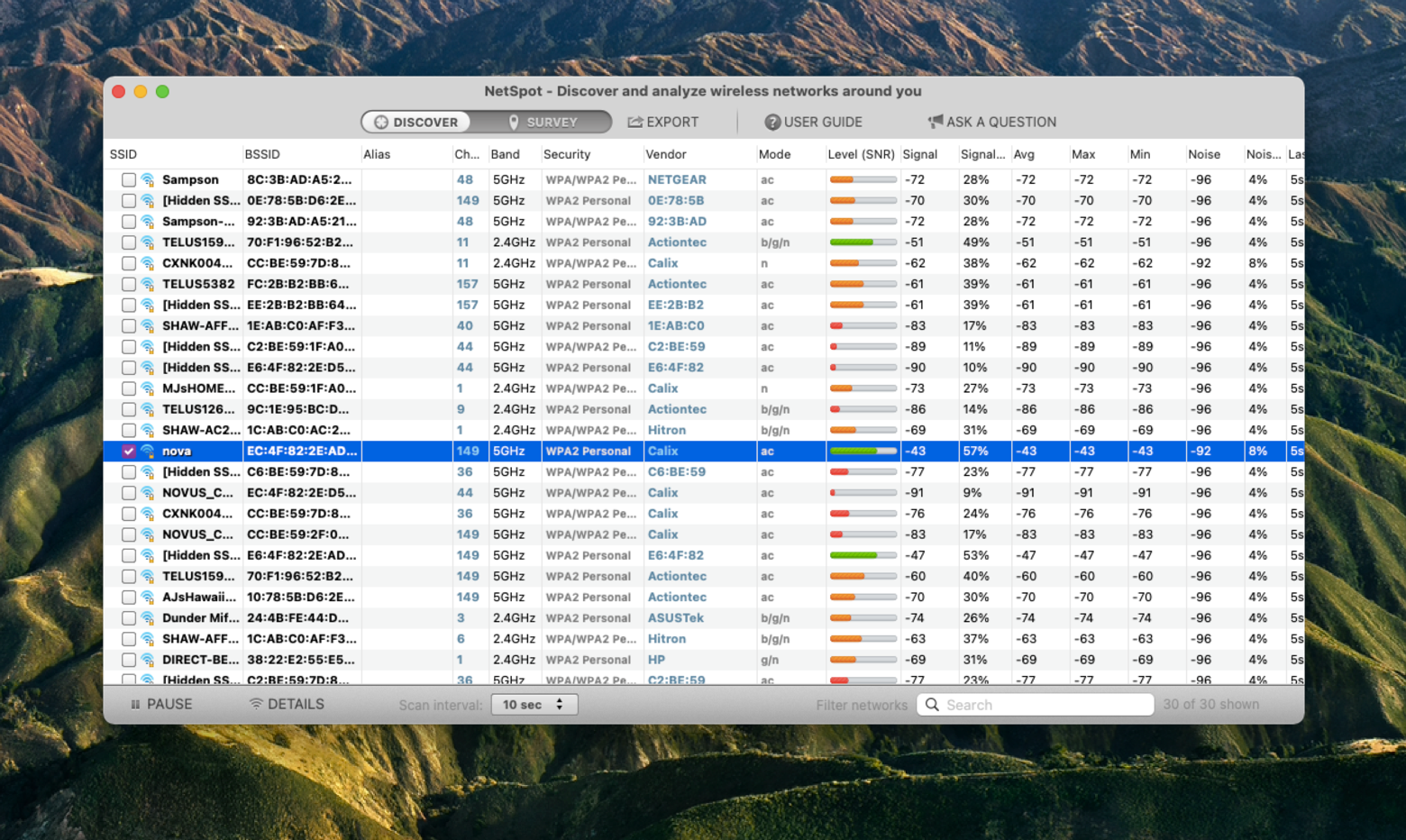 If you experience the YouTube black screen problem more than once, you might benefit from a more continuous network monitoring solution.
iStat Menus is the most advanced monitoring system that lives right in your menu bar and makes any part of your Mac accessible within one click, whether it's the state of your hard drive, CPU, RAM, cooling system, or network. With all the real-time key indicators at hand, you'll be able to make effective steps at any problem related to your Mac as soon as it's detected.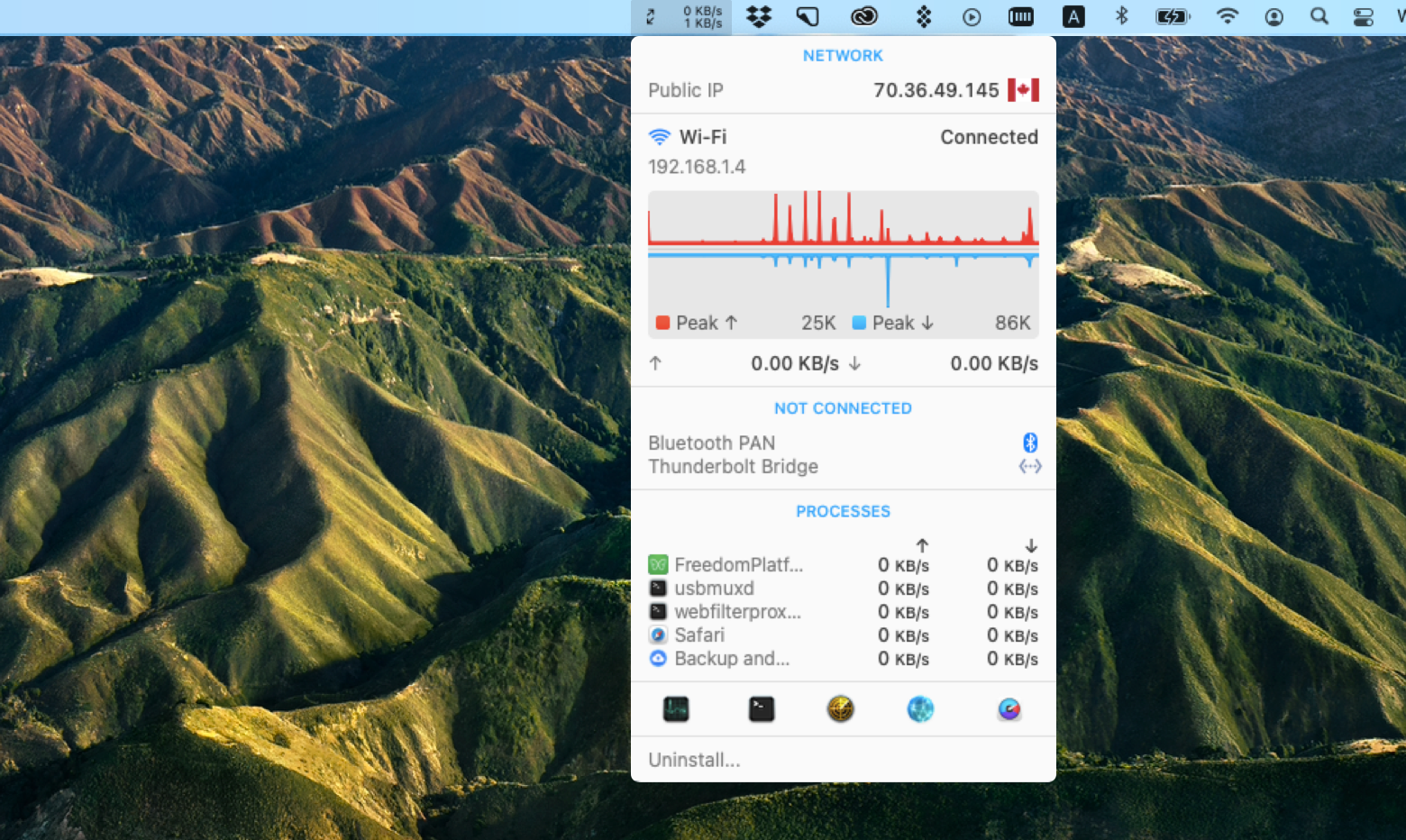 As you can see, there's no need to panic when YouTube videos are black all of a sudden. To fix the problem, just follow the five steps described above. Use ClearVPN, download videos with PullTube or Downie, update your browser to the latest version, delete cookies and browser extensions with CleanMyMac X, check your network with NetSpot, and monitor your Mac with iStat Menus.
Best of all, ClearVPN, PullTube, Downie, CleanMyMac X, NetSpot, and iStat Menus are all available to you for free with a seven-day trial of Setapp, a platform with more than 220 outstanding Mac and iPhone apps to help you in any situation. Try every Setapp app right now at no cost and see what else you didn't realize you needed all along!