YouTube not working on iPhone? Here's how to fix it
Why won't videos play on my iPhone when I open YouTube? When you're trying to show a friend a hilarious video or listen to music while working out, and YouTube stops working on your iPhone, it can be really annoying. But don't worry – let's discuss fixes for YouTube videos not playing on iPhone.
YouTube app on iPhone not working
YouTube videos may not work on the iPhone, which is a typical complaint among iPhone users. The most common issues reported are a blank screen, a crashed app, a video that won't load, no sound on YouTube iPhone, and YouTube not working in the Safari or Chrome web browsers.
The main thing that might be giving you trouble is software problems, such as outdated software, a simple software bug, or even the network settings.
So if you're having trouble with the above issue(s), read on; We've compiled a list of solutions that should work.
How to fix YouTube not working on iPhone
If YouTube won't work on your iPhone for whatever reason, here are some tried-and-true ways to fix the problem. Once YouTube starts working again, you can go back to watching your favorite tech, music, or cat videos.
Check if YouTube is down
The first thing to do if you can't get YouTube to load is to see if the problem is on YouTube's end. If the platform isn't working on your device, try going to a different website. In case you're able to access other websites, you're probably one of the few people who are experiencing a YouTube outage.
Ensure you have a good internet connection
Check and fix the speed of your mobile network. If your internet is slow, YouTube videos won't load. To play YouTube content smoothly on an iPhone, you need a stable and fast Wi-Fi connection or cellular data.
After that, I connect my iPhone to my MacBook and transfer all the downloaded videos via AnyTrans. This is a great app that lets you make full backups of your mobile devices, move downloaded files between a MacBook and iPhone, transfer data to a new phone, etc.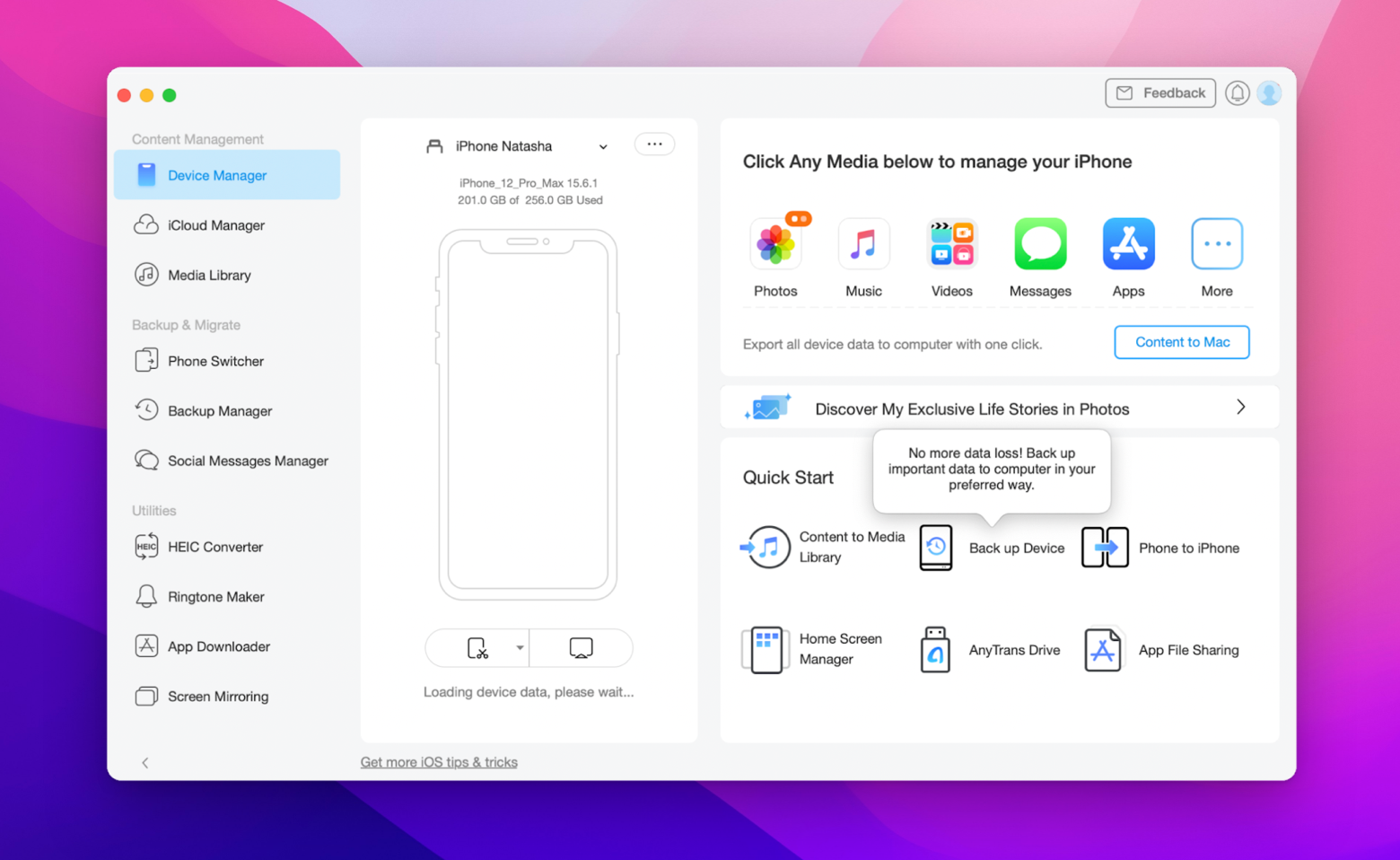 Replay the YouTube video
Sometimes, the video will just get stuck on the loading or buffering screen and won't play at all. To fix this, just stop the video and start it up again.
Restart your iPhone
Try turning your iPhone off and on before going any further. Restarting your phone gives it a fresh start and could fix small software problems, which could be the reason for iPhone YouTube videos not playing.
To turn off your iPhone, press and hold the power button, which is also called the Sleep/Wake button. Then you'll see a red-and-white power icon and the words Slide to power off. You need to swipe the icon from left to right. Wait about 30 seconds before turning your iPhone back on so that it has time to shut down completely.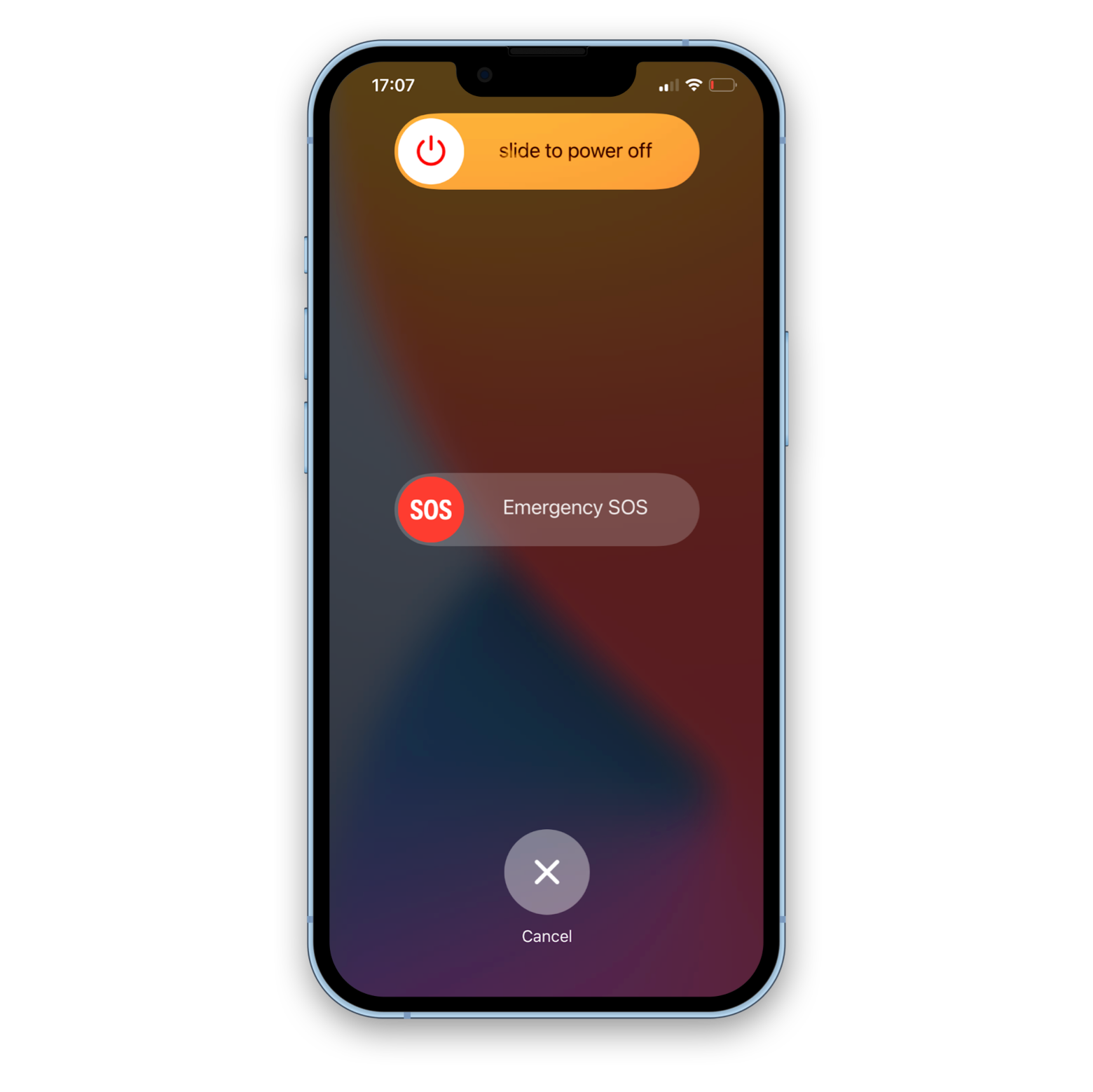 Update the YouTube app
It's possible that the reason for the YouTube app not working on iPhone is the app itself. Perhaps, you need to update it. So go to the App Store and tap on the Update tab. It'll show you all the updates for apps that are available. Choose the YouTube app and update it as soon as possible.
Reinstall the YouTube app
If your YouTube app has a more complicated software problem, you may need to delete and reinstall it. When you uninstall an app from your iPhone, all of its settings will be deleted. When the app is reinstalled, it will be just like the first time you downloaded it.
Don't worry – when you delete the app, your YouTube account won't go away. If you have a paid YouTube subscription, you also can reinstall the app for free as long as you're signed in with the same Apple ID you used when you paid for the subscription.
To reinstall your YouTube app, follow these steps:
Tap and hold the YouTube app icon on your Home screen or in the app switcher
Wait until the menu of quick actions opens
Tap Remove App, then Delete, then Delete App
Go to the App Store and install YouTube once again.
Clear the data from Safari or another browser
If YouTube doesn't work in the browser on your iPhone, you might want to clear the browser data. To do this with Safari, go to Settings > Safari > Clear History and Website Data and confirm. Similar settings are also available in third-party apps like Chrome and others. Here's how to clear YouTube cache on iPhone (Safari & Chrome).
Change location inside YouTube
If some videos won't play, you can try changing the location to see if that works. Inside the YouTube app, tap your profile picture, go to Settings > General > Location, and set a different country.
Tip: It's possible that you can't watch a video on YouTube because it's blocked in your region. To unlock the video, use ClearVPN. It's the easiest VPN to use, especially for beginners, because you can do everything with just one tap. Need to get Netflix to work in your region? Want to switch your IP? Need to protect your iPhone from malware? It only takes one tap to finish each of the tasks.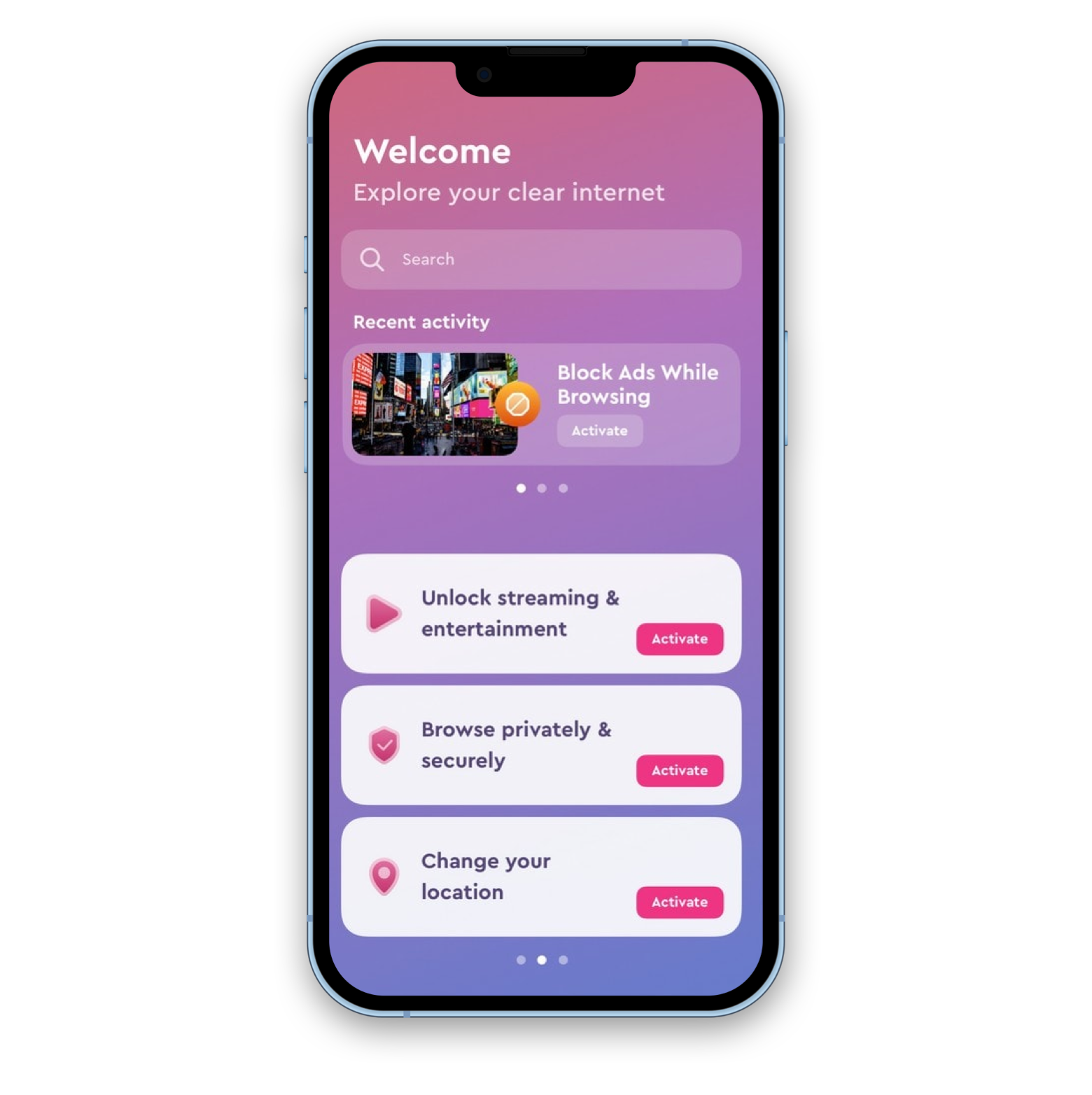 Reset the Network Settings on an iPhone
Lastly, if none of the above suggestions work and YouTube isn't down in your region, you can fix this problem by resetting all of your network settings.
Open Settings on your iPhone, go to General > Transfer or Reset iPhone > Reset > Reset Network Settings. Once this is done, connect your iPhone to Wi-Fi or cellular data. Hopefully, the YouTube app on iPhone not working will be fixed.
How we fixed YouTube videos not playing on iPhone
When YouTube stops working on your iPhone, it can be really annoying. The problem can be due to poor internet connection, software bugs, a YouTube outage in your area, wrong network settings, or even content restrictions in your region. Usually, reconnecting to the internet, updating or reinstalling a YouTube app helps to solve the issue. If not, you can try other methods I described in this guide.
To make things even easier, I showed you my favorite apps, such as PullTube, AnyTrans, and ClearVPN. I use them regularly to be able to watch YouTube videos no matter the internet connection stability (PullTube + AnyTrans), unblock restricted content, and keep my data & device safe (ClearVPN). You can get all of these apps on Setapp, the platform with more than 240 apps for iPhone and Mac. Start your free 7-day trial today, and you won't regret it!
Hopefully, you won't run into the YouTube not playing video on iPhone problem again. Enjoy!