Professionally edit your images metadata
So that your images don't drown in the gallery, they need a bit of organization. Metadata is what brings order through tags, proper photo names, descriptions, and dates. If you use Photos, you can edit metadata for every particular picture by clicking on the Info button.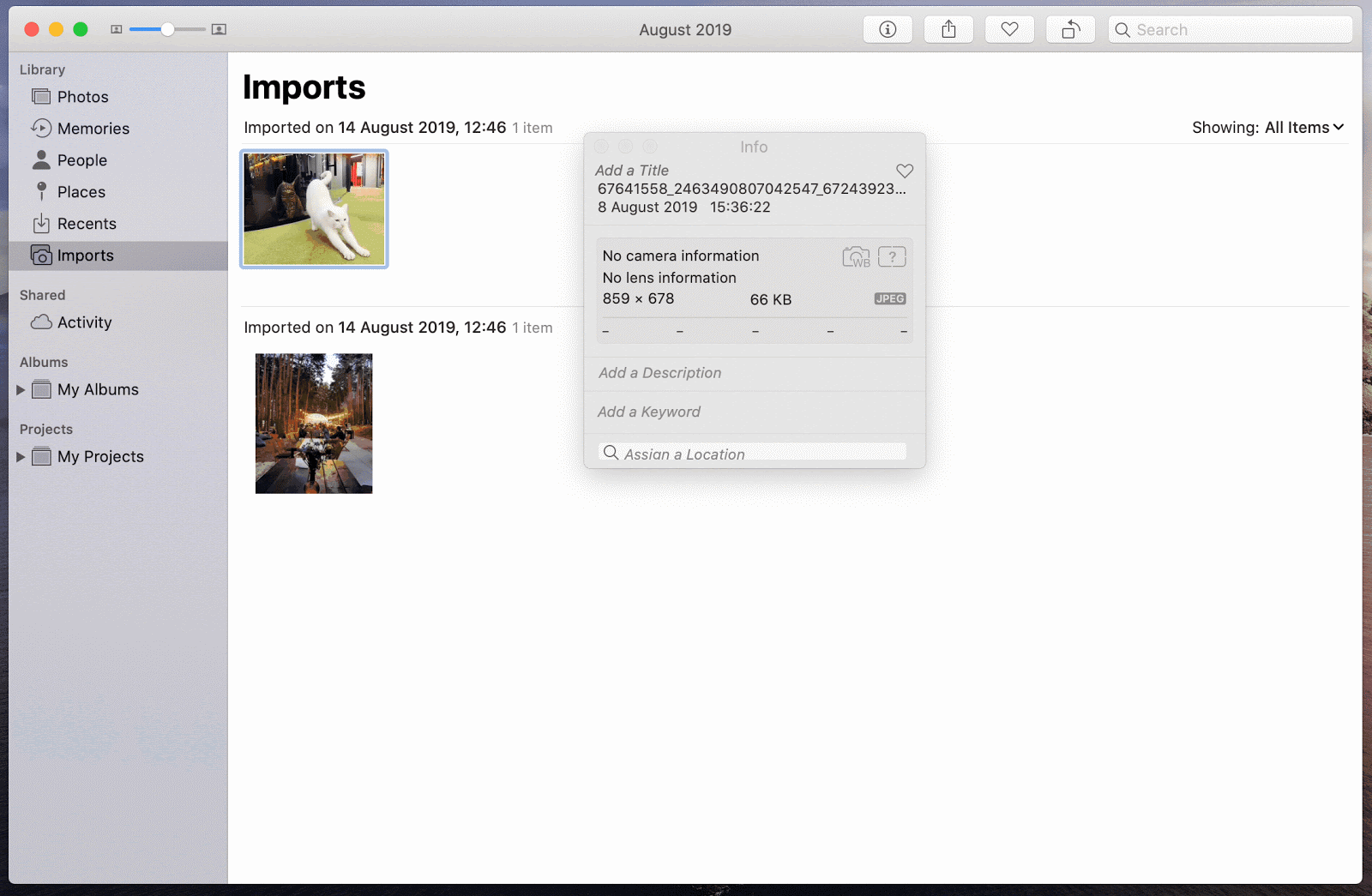 But what if you have 2000 pics — all with wrong GPS tags? Or, let's say the tags you need are not supported. We found an app that can solve both.
Metalmage for impeccable metadata
MetaImage is the only macOS tool that allows to edit, read, and write metadata while working with all types of tag formats. Navigating through a sleek interface, you can change everything about your image metadata — and apply the same edits to hundreds of similar photos.
All the formats you need, covered
The app is the most format-friendly metadata editor out there. No other tool has a support for over 5000 tags — including EXIF and XMP — not to mention compatibility with a huge base of image formats. Plus, MetaImage has a dedicated GPS interface that allows you to manage location tags. You can manually enter a GPS coordinate, paste it from another spot as well as search by location.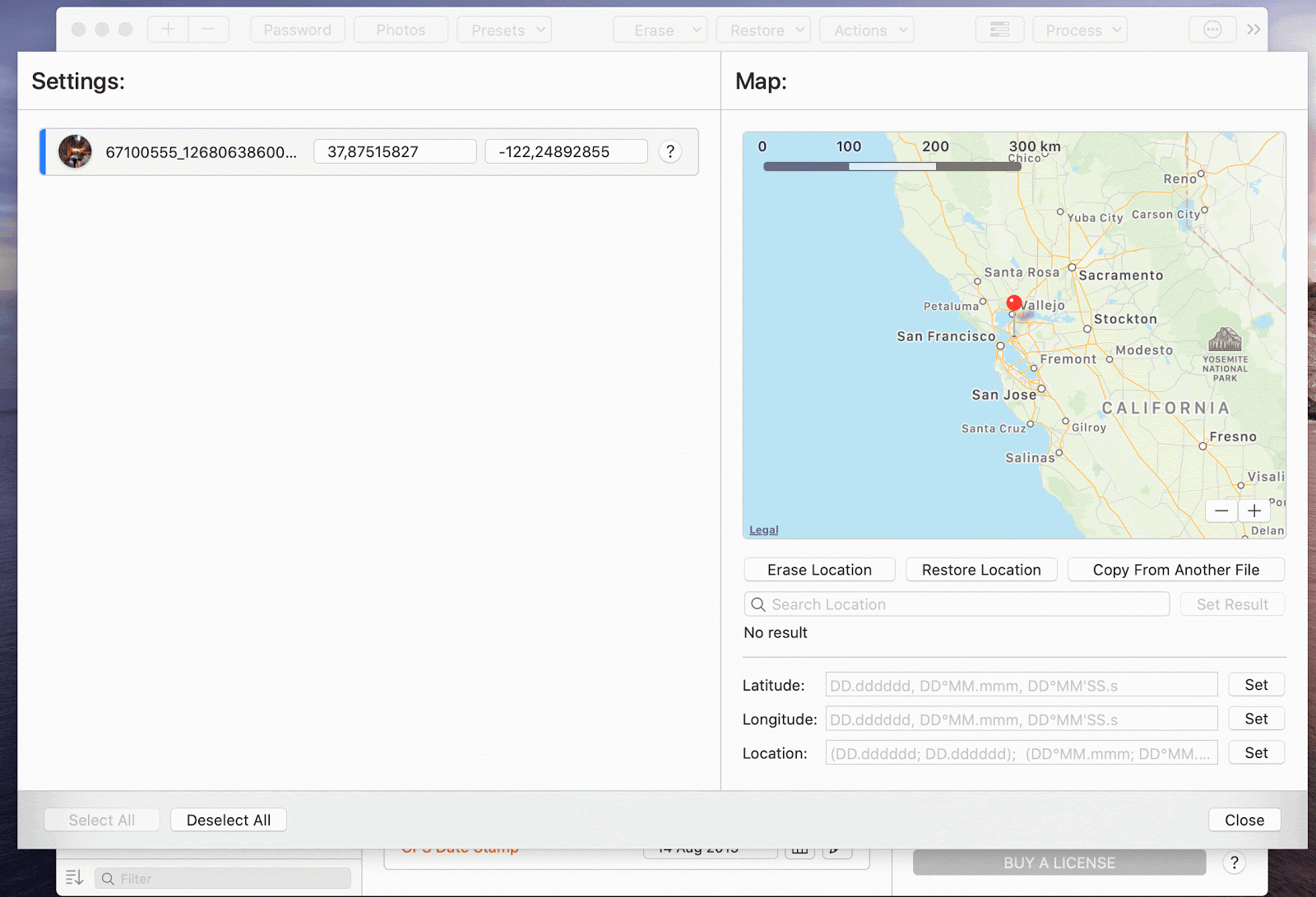 Works alongside your Photos app
If you own a Mac, you own Photos. This uncomplicated photo manager comes with lots of improvements on macOS Catalina — like organizing images by collections. So yeah, you're gonna need it. With MetaImage, you don't have to do any syncing to change metadata for images from the Photos app. There's an extension for that.
Automated editing flow with presets
What's the average number of photos you bring home from a vacation? A hundred? A thousand? Well, you clearly don't want to edit them one by one. Luckily, MetaImage comes with an oh-that-needed batch editing feature. To automate your workflow even more, the app allows to create presets — combinations of changes that can be applied to multiple photos at once.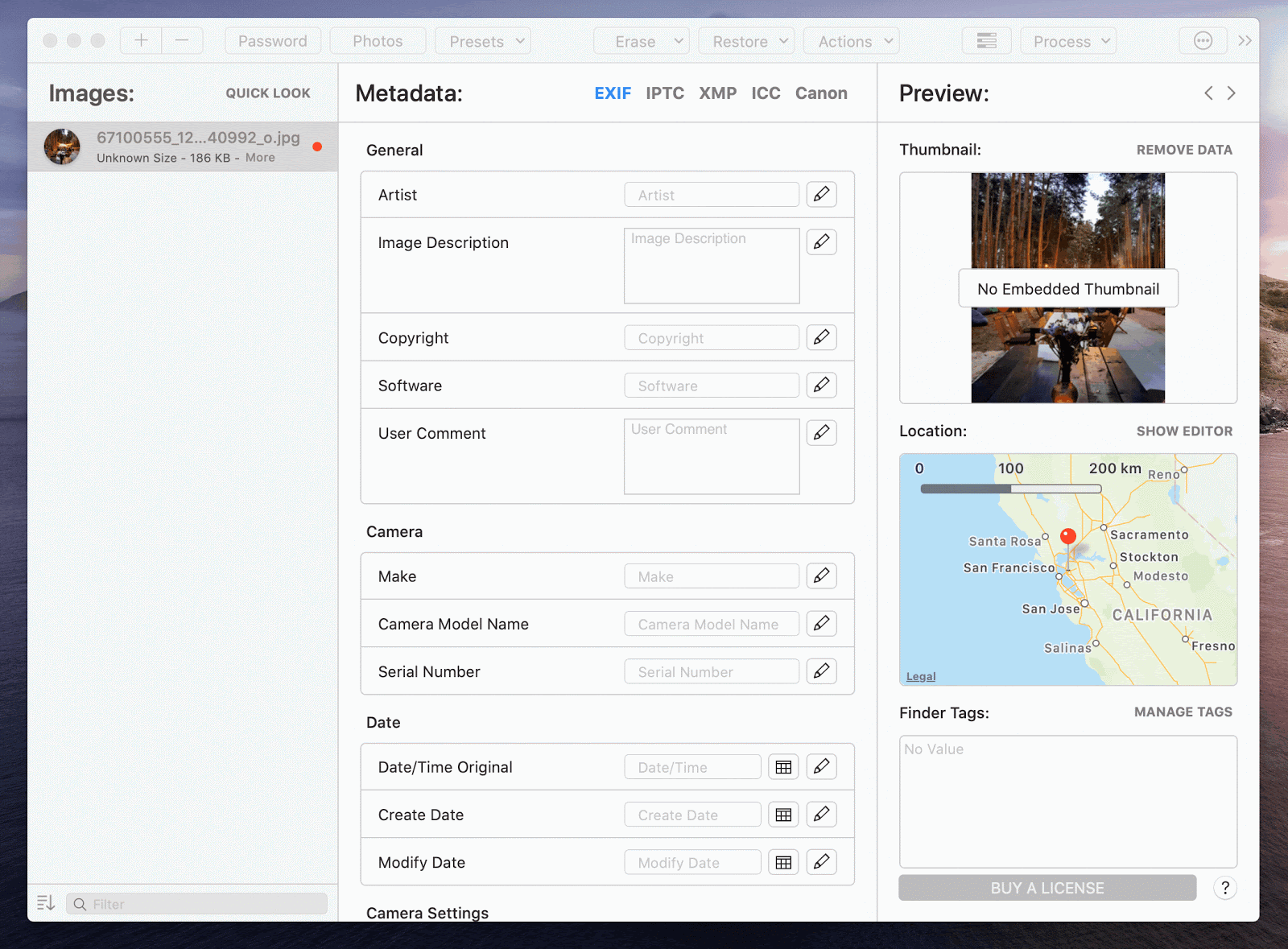 It doesn't really matter how many photos you need to organize. MetaImage has the power to tag and geolocate all of them in no time. If you're already in love and need the app for the next 100 years, you can purchase it on the Mac App Store for $8.99. With Setapp subscription, you get to try MetaImage along 150+ other apps by paying a fixed monthly fee.