Easy ways to save screenshots to iCloud Folder or other location
Taking screenshots is incredibly useful, as they have a variety of applications, from sharing a bug to communicating with your team effectively. Every day we send out dozens of screenshots, and, by now, these images are simply part of our working lives.
By default, macOS saves screenshots as PNG files on your Desktop and labels them as "Screen Shot x," where "x" is the date and time the screenshot was taken. In macOS Mojave, you can also preview, crop, and annotate screenshots before saving them.
Change where screenshots are saved on Mac
You don't have to keep screenshots on your desktop. In fact, it's pretty easy to stop your screenshots from going to desktop, change their default saving location as well as their naming convention and file type. Here's how to do that.
Save screenshots to iCloud the easy way
To automatically save your Mac screenshots in iCloud:
Click on the Apple menu and choose System Preferences
Select the iCloud pane
Check the box next to iCloud Drive
Press the Options button
Check the box next to Desktop and Documents
Now, every file on your Desktop and in your Documents folder will be stored in iCloud, including screenshots. So no needs to ask 'Why are my screenshots not showing up on my desktop?'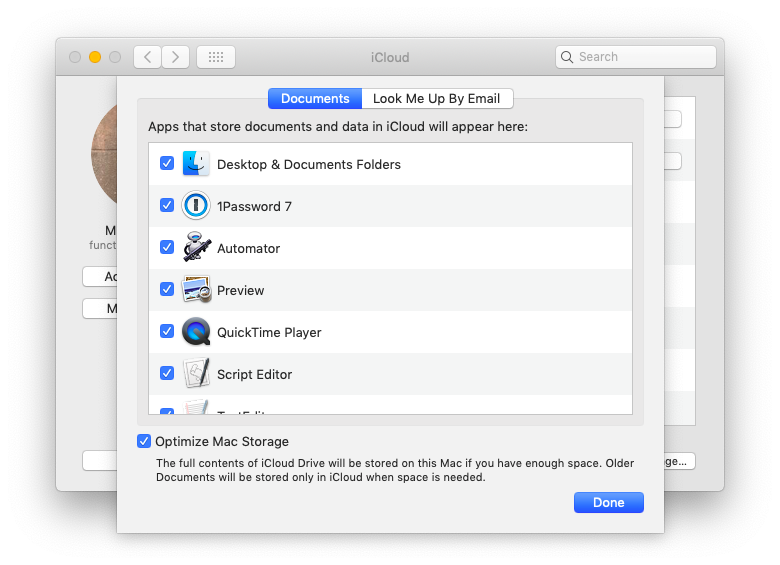 Change your Mac's default screenshot directory using Terminal
If you don't want to turn on Desktop and Documents in iCloud, you can use Terminal to change the default location for screenshots:
Follow steps 1–3 above to activate iCloud Drive
Click on the iCloud Drive icon in the Finder window
Create a folder called "Screenshots" (or anything else you like)
Keep iCloud Drive open in the Finder so you can see the folder
Go to Applications > Utilities and double-click on Terminal
Type: defaults write com.apple.screencapture location
Drag the "Screenshots" folder you've just created in iCloud Drive onto the Terminal window. You'll see its path displayed after the command.
Hit Return
Quit Terminal
From now on, every time you take a screenshot, it will be saved in that folder in iCloud Drive.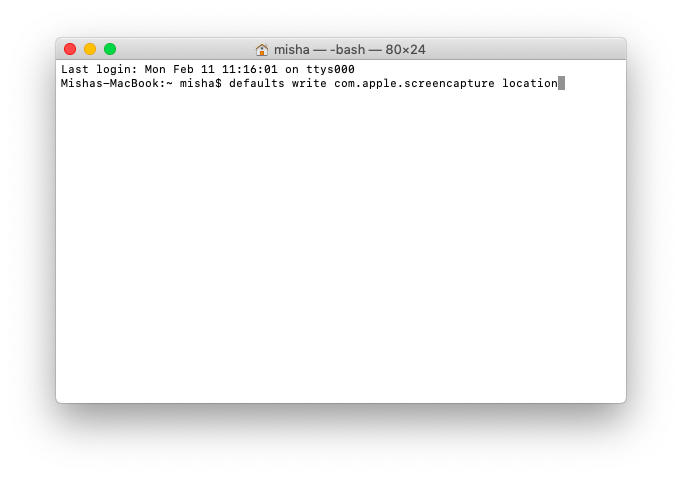 If you are not sure about using Terminal, there are a few other options for saving screenshots in iCloud or any other cloud storage service where you have an account.

Send your screenshots to the Paste clipboard
Paste is a clipboard manager for Mac that allows you to copy multiple items to its inboard, categorize them, and recall them from the clipboard whenever you need. It's like Mac's own clipboard but turbo-charged. Paste syncs with iCloud, allowing you to access your pinboards on another Mac or iOS devices on which you have Paste installed and connected to your iCloud account.
To use your pinboards to save screenshots to iCloud:
Take a screenshot using the normal keyboard shortcut or using a Touch Bar
Go to the Finder, click the screenshot on the Desktop, and press Cmd + C to copy it
The screenshot will be copied to a pinboard in Paste and synced using iCloud.

Use custom cloud storage with Dropshare
Dropshare makes it easy to move any file to a number of different cloud storage services including Dropshare's own cloud storage, Amazon S3, and Google Drive. You can't use Dropshare to upload to iCloud, but you can use a 10GB of cloud space for free instead. Best of all, the app uploads your screenshots as soon as you take them. Here's how to set it up:
Get and install Dropshare
Type in your email address and password to create your account
Click on the Dropshare icon in the menu bar, choose the cog, and select Preferences
Choose the Screenshots tab
Next to Capture & Upload Screen, choose Record Shortcut
Press the keys you want to use for the shortcut
Repeat step 6 for Capture & Upload Selection as well as Capture & Annotate, if you want to use those features
Optionally, change the default file format to JPG by choosing it from the menu next to "Capture all screenshots in"
Close the Preferences window
Now, whenever you use the shortcuts you set, screenshots will be captured and uploaded to Dropshare automatically.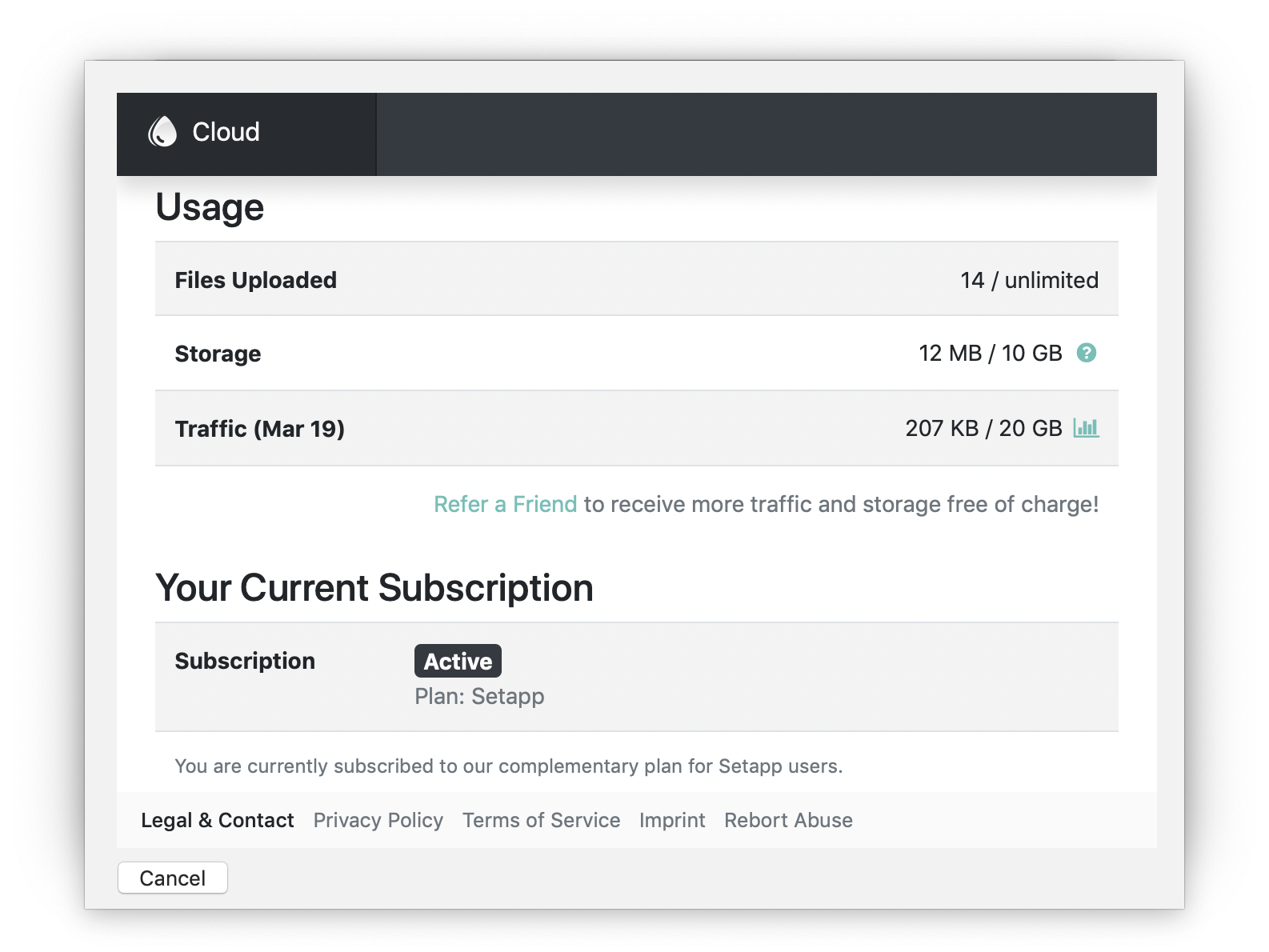 If none of those options appeal to you, there is still a way to save screenshots to iCloud. There are applications, like MacPilot, that allow you to access low-level system commands that would normally only be accessible via Terminal. So, you could use one of those to change the default screenshot location.

How to change the default file format of a screenshot
As we mentioned earlier, screenshots are saved as PNG files by default. That means that when you save a window, for example, transparency is preserved and the drop shadow appears on the background of any image you place your screenshot on top of — it's handy from compositing screenshots on top of a desktop background in an image you're creating. However, if you want to save screenshots as JPG files, you can use Dropshare or Terminal.
We've described how to change the file format to JPG in Dropshare above, so here's how to do it in Terminal:
Launch Terminal from Applications > Utilities
Type: defaults write com.apple.screencapture type jpg
Hit Return
And that's it. All screenshots you take now on your Mac will be saved as JPG files. You can revert back to PNG files by using the same Terminal command, but replace jpg with png.
If you want to change the file format of screenshots you've already taken, you can use an image converter like Permute. Just drag your screenshots onto the app's window and select JPG as the file format Permute will convert them and save them back to the folder they came from originally.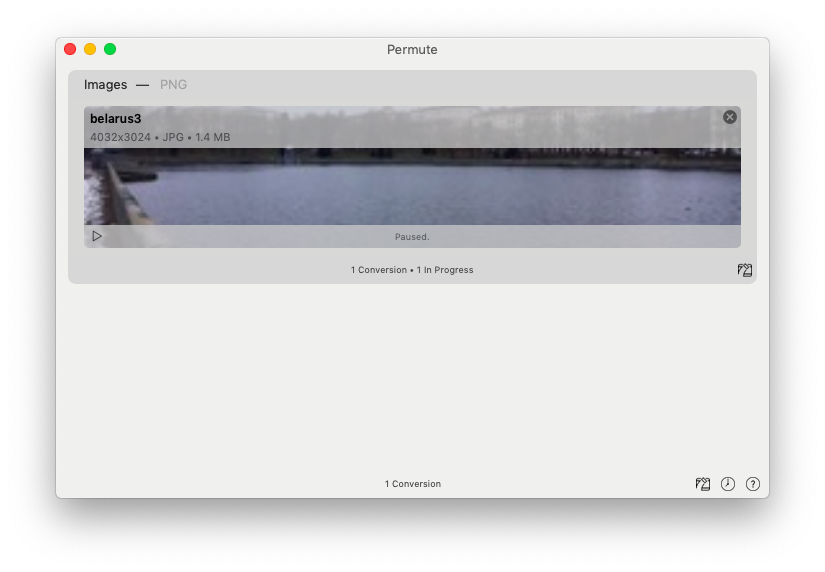 Finally, if you have lots of screenshots and need to organize them, rename them, tag them, or just view them in a beautiful browser, try Inboard, which will make sorting them a breeze and display them in the Pinterest-like way.
Taking screenshots is easy indeed, but there's so much more you can do with them than just leave them on your Desktop. Use the tips above and you'll see just how powerful using screenshots can be. Best of all, the apps that can help you out here are all available for a free trial on Setapp, a platform of over 150 high-quality macOS apps and utilities.