How To Scan A Document On Mac At Any Time
Considering all the technological progress made by our computers, monitors, and smartphones in the last decade, it might seem like printers and especially scanners got left behind. Apart from adding touchscreens and WiFi capabilities, they are still being thought of as mysterious, clunky devices somewhere in the corner of the office.

Good news is, if you have a Mac, you don't need to learn anything new to know how to scan documents — macOS makes it nearly automatic and even offers a few ways to choose from. So how to scan a document on Mac? Read through this guide to find out all the information you need.
Best Ways For How To Scan On A Mac
When it comes to Mac scanner software, all you need to do the job could either be downloaded (often automatically) at the time you install your scanner or you could also use Mac's default, but still excellent, Image Capture app.
First thing first, though, let's see how to set up your Mac scanner:
Plug your scanner and make sure it's turned on

Go to System Preferences ➙ Printers & Scanners

If you see your scanner, select it from the list in the sidebar. If you don't, click the plus (+) icon below and add the scanner from the list there.
Most scanner software for Mac will be installed as soon as you add the scanner, so there's no need to search the web for drivers or try to install them from a CD like we used to do years ago. Now you're ready to scan on Mac!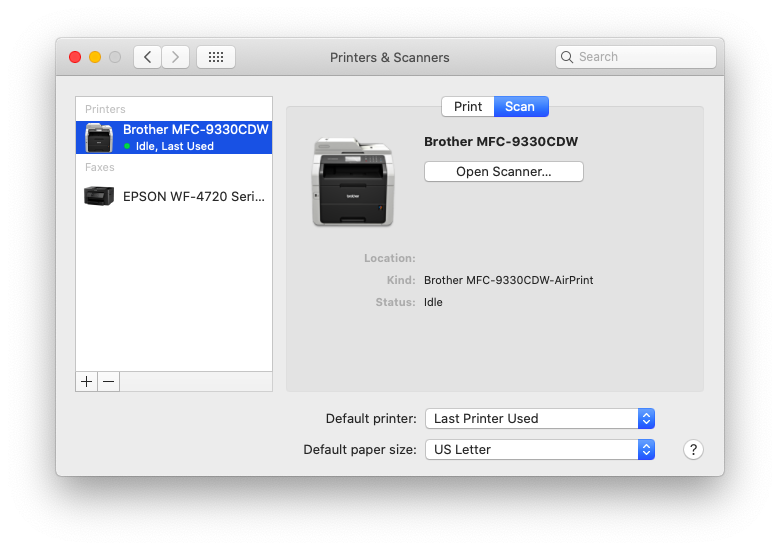 How to scan on Mac using a flatbed scanner
The easiest and most straightforward way to scan any document is by using the scanner's flatbed:
Open up the top part of the scanner

Place your document face down on the glass and make sure to line up all the sides carefully

In System Preferences ➙ Printers & Scanners, select the Scan tab and then Open Scanner…

Wait for the scanner to warm up and show you the preview of the document, then adjust any settings to correct

Click Scan when ready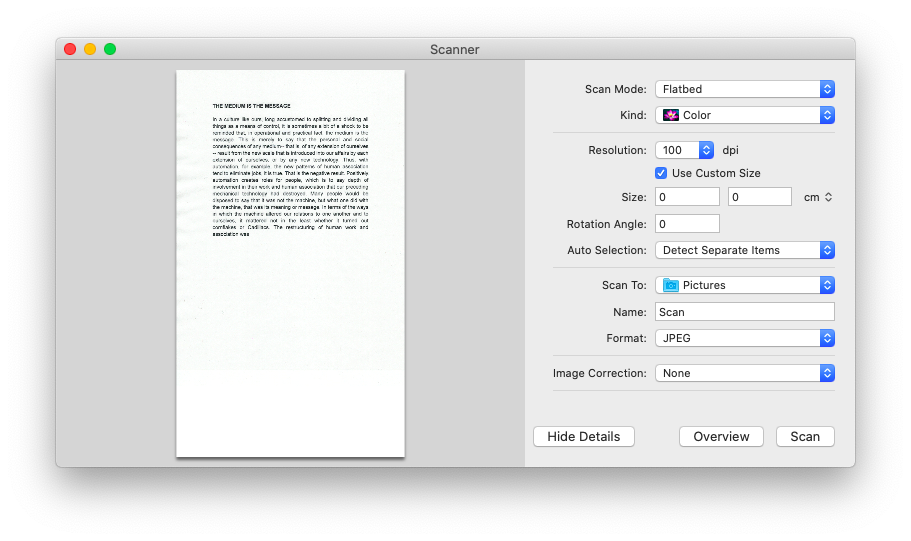 You might be surprised by how many settings there are. But don't worry, most of them are quite good by default.
In Scan Mode, for example, make sure to leave Flatbed. In Kind, choose whether you want Color or Black and White. For Resolution, try to go somewhere around 300 dpi to not lose any details. Finally, in Scan To, select the destination folder and in Format what extension you'd like your scans to have. JPGs are popular, but sometimes PDFs make more sense, especially if you're scanning text documents.
Occasionally, you might need to scan dozens of pages at once. How to scan from printer to Mac then, since using a flatbed scanner will take forever? The answer is document feeder.
How to scan on a printer using a document feeder
A document feeder is perhaps the best pro-level hack for anyone who needs to scan or print vast numbers of files often. Instead of meticulously lining up every page on a flatbed, you can simply load a dozen or more into the feeder and let it do all the work for you.
Here's how to scan documents with a document feeder:
Ensure all pages you need to scan are in a stack of the same size
Put the stack tightly against the barrier of the document feeder
In System Preferences ➙ Printers & Scanners, Open Scanner from the Scan tab
Set your preferred settings, the same way you'd do with flatbed scanning
In the Scan Mode dropdown, select Document Feeder
Hit Scan
How to scan on Mac with Image Capture
If you're not a fan of Printers & Scanners default way of scanning on Mac and would like to find a third-party app, rather than settling for something like HP scan software for Mac, try Image Capture first.
Image Capture is one of the default, but often overlooked, utilities on your Mac. Too bad, since it might as well be the best Mac scanner software around and is very simple to use:
After your device shows up in Printers & Scanners, open Image Capture from your Applications folderRight away you'll see the preview of your file and be able to select the destination folder as well as size
If you need to tweak more options, choose Show Details, which will bring up the same menu you've seen in Printers & Scanners
Adjust all the parameters, including using or not using the document feeder, and click Scan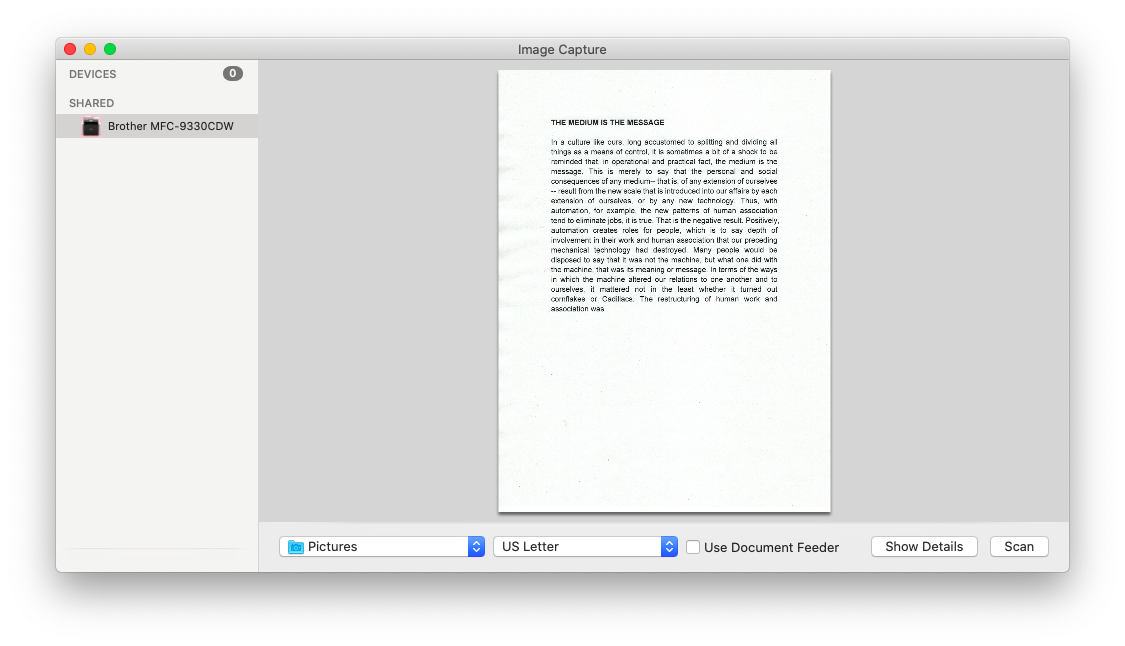 How to extract text from PDFs
Once you know how to scan from printer to Mac, what do you do with all those newly digitized files? Some can be sent around as they are, but most need some sort of adjustments. Especially when we're talking about text-heavy PDFs.
Nitro PDF Pro is one of the most powerful PDF editors around. You can make adjustments directly in your files just by opening them with Nitro PDF Pro: change page numbers, alter words, add signatures, etc. Moreover, Nitro PDF Pro's OCR (optical character recognition) capabilities let it read any text and get it ready for exporting, say, to Microsoft Word or any other text editor.
Making Nitro PDF Pro your default PDF reader will instantly turn your PDFs into the most versatile documents on your Mac — perfect formatting equipped with the features of your favorite writing app.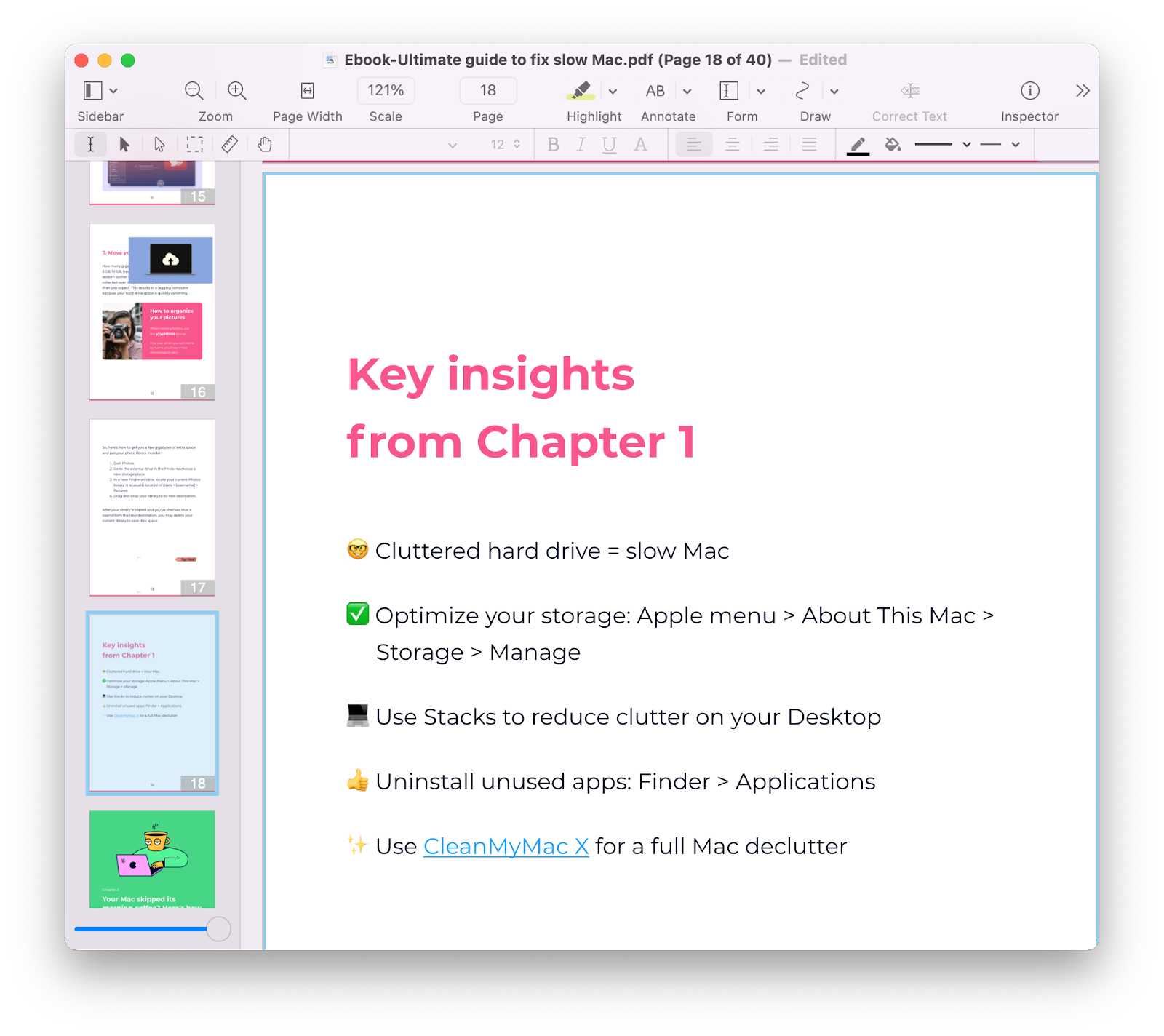 How to extract text from images
Since not all files are text-based and scanned as PDFs, you'd greatly benefit from using a professional OCR utility that's able to recognize text from any image whatsoever.
Prizmo is the best-in-class companion for your Mac scanner. First, it converts images to searchable text in more than 20 languages. Second, it integrates with the most popular online services, from Evernote to Dropbox, to share the results with your team (or provide an extra backup). Finally, it lets you connect from any device and even reads the documents back to you out loud in a few dozen languages and nearly 100 voices that you can choose from.
Using Prizmo is just as easy. All you need to do is drag and drop the document onto its pane and click the OCR feature in the menu bar at the bottom. Voila!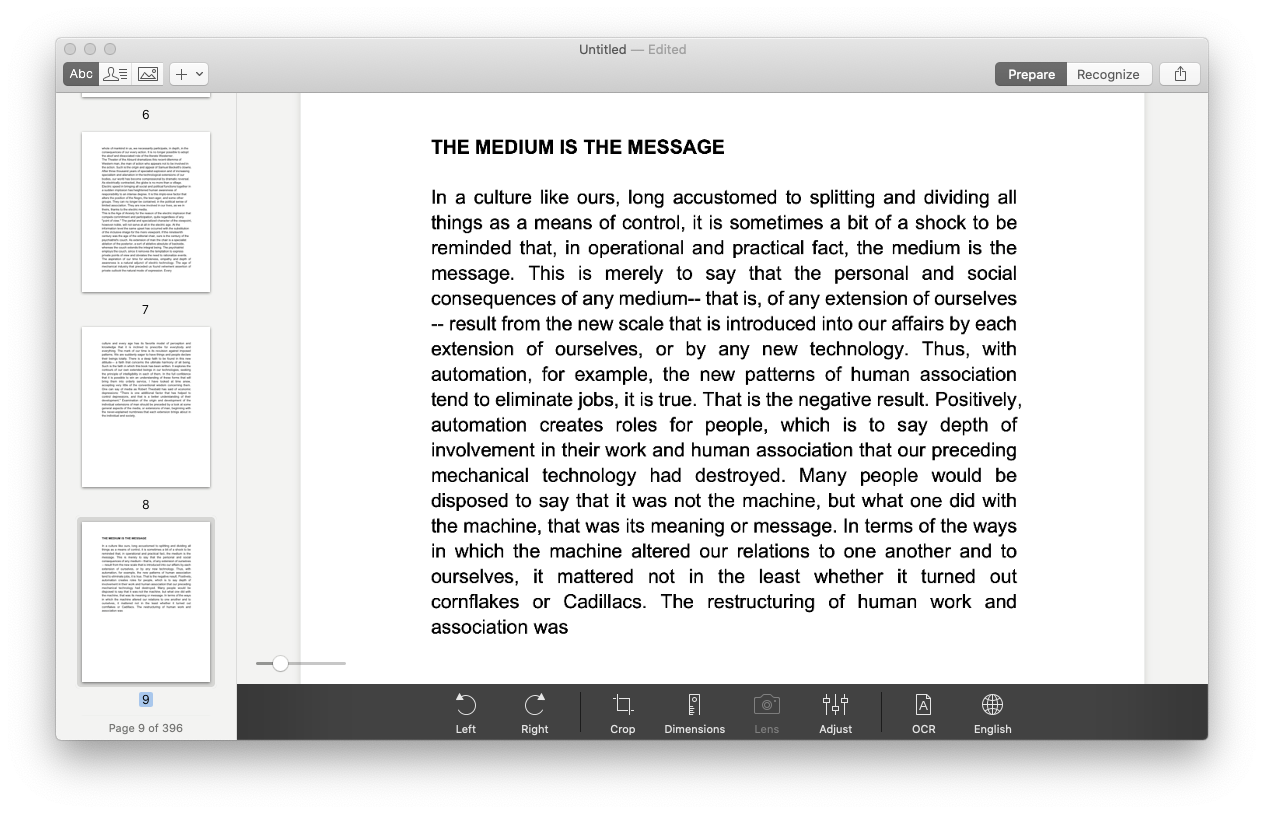 How to extract text from any visuals
If you need to extract text from any graphics, including PDFs and images, you can always use TextSniper. In fact, it's a perfect universal text extraction tool because it can copy text from anywhere — even screen shares, YouTube videos, presentations, and more.
Here's how to extract text from graphics, docs, or videos with TextSniper:
Click TextSniper in the menu bar
Choose Capture Text and select any area on the screen (as if you're going to take a screenshot) or press Command + Shift + 2
The text inside the selection will be saved to your clipboard
Paste the text anywhere using Command + V.
Now you know not only how to scan on a Mac, using both the flatbed and document feeder (either via Image Capture or not), but also how to process the documents after with Nitro PDF Pro, Prizmo, and TextSniper to make the process 10 times more useful in your everyday work.
Best of all, Nitro PDF Pro, Prizmo, and TextSniper are all available to you completely free during a seven-day trial of Setapp, a curated platform of more than 230 top Mac and iPhone apps, for anything from better document processing to project management.Try every app via Setapp with no obligations today and see for yourself. At least now you know how to scan a beast of a novel using a document feeder in no time!