Best Ways To Sell Your Mac
For most of us, our Macs are tools. And not just any tools — they literally allow us to do our best work, whether it's coding, writing, designing, managing projects, or something else.
With time, however, any tool gets dull. But unlike being a chef, where you can simply use a honing stone to sharpen your knife, contemporary Macs are much more difficult to upgrade. So there comes a moment when you realize you need to sell MacBook Pro or MacBook Air you've been using all these years and get a well-deserved upgrade.
But where do you start? If buying a Mac is more or less straightforward, selling one raises countless questions: How much is my MacBook Pro worth? What's the best place to sell MacBook Pro? What to do before posting a used MacBook for sale? You'll find all the answers in the guide below.
Where To Sell Your Mac
When you think, "I need to sell my MacBook," the next logical question is where. Good news is there are lots of options, ranging from your own social network to strangers half the world away.
Friends and family. If you have a gently used Mac in good condition and you don't necessarily want to squeeze every dollar out of the sale, why not offer it to your friends and family first? Ask around, text a few friends, and maybe make a post on Facebook, Twitter, or Instagram. Next thing you know, your Mac might be gone within a couple days, with you barely lifting a finger. Note that when selling to your own social circle, you have to be extremely honest with your Mac's condition and very fair on the price.
Craigslist and Facebook Marketplace. If you need the money and want to get a better price compared to selling to your friends, platforms like Craigslist and Facebook Marketplace are there to help. While competition tends to be strong, if you wait long enough, people will definitely get in touch, since you certainly sell MacBook Air or Pro or what have you for less than what it is in the Apple Store.
Apple Store and Best Buy. Speaking of Apple Store, one frequently overlooked option you have is to use the Apple trade in program, where you can simply return your Mac for store credit and get a hefty discount on your new machine. Best Buy also offers MacBook trade ins, so you can compare both options before committing to either one.
Local resellers. For those who've already bought a new Mac and just want to get some cash from the old one without too much hassle, visiting local Apple resellers might be just the right idea. They might agree to sell your Mac on consignment, without you being involved, and take a cut for it. Win-win for those who want an easy way out.
eBay. If none of the above options are a good fit, you might as well try to post your used Mac or used iMac for sale on eBay. Since it's possible to start an auction on eBay, there's the right price for almost any Mac, whether it's a maxed-out MacBook Pro from last year or barely working old 2008 MacBook (which would otherwise have an Apple trade in value of zero).
As soon as you settle on where to sell your Mac (picking a few options is an option too), you might be wondering, "How much is my Mac worth?"
How much is your Mac worth?
The first step to finding out how much is Apple worth when it comes to your Mac is to know exactly what kind of a laptop or desktop you've got:
Click on the Apple icon in your Mac menu bar

Go to About This Mac

Record all the information provided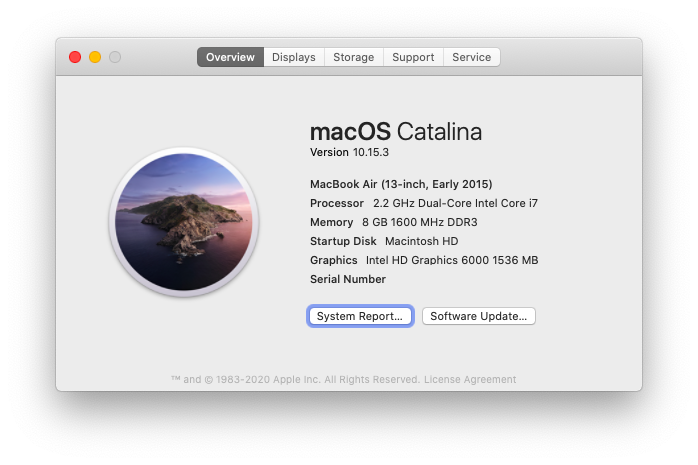 While it's just common sense that an old MacBook Pro trade in value is lower than that of a new one, every Mac's specs are different, so a more powerful machine will definitely command a premium.
Once you know all your Mac's information, check with Apple trade in MacBook Pro program first, since their price is non-negotiable, just to get an overall sense of the price level there. Check with Best Buy and local resellers too.
After you know what your MacBook trade in value is, you've essentially established the low bar for your price. Next, check if Apple sells your Mac at its refurbished store to get a sense of the highest pricing you could hope for. Apple's refurbished products come with a one-year warranty, so they are hard to compete with.
Finally, go through local Craigslist and Facebook Marketplace listings for similar used Mac or used iMac for sale models. Calculate the average of five or so. When you're ready to post your own listing, feel free to charge lower than average if money is a burning issue, however, if you want to charge more, you need to give potential buyers as much exact information about your Mac as you can.
iStat Menus is a complete system monitoring solution for your Mac that works seamlessly from your menu bar. The utility provides real-time specific updates on any part of your Mac, whether it's CPU, RAM, hard-drive state, network quality, fans and other sensors, and battery capacity (very important for resale). iStat Menus is even capable of giving you weather forecast updates and show time — and when it's all conveniently located in your menu bar, just a click away, why not?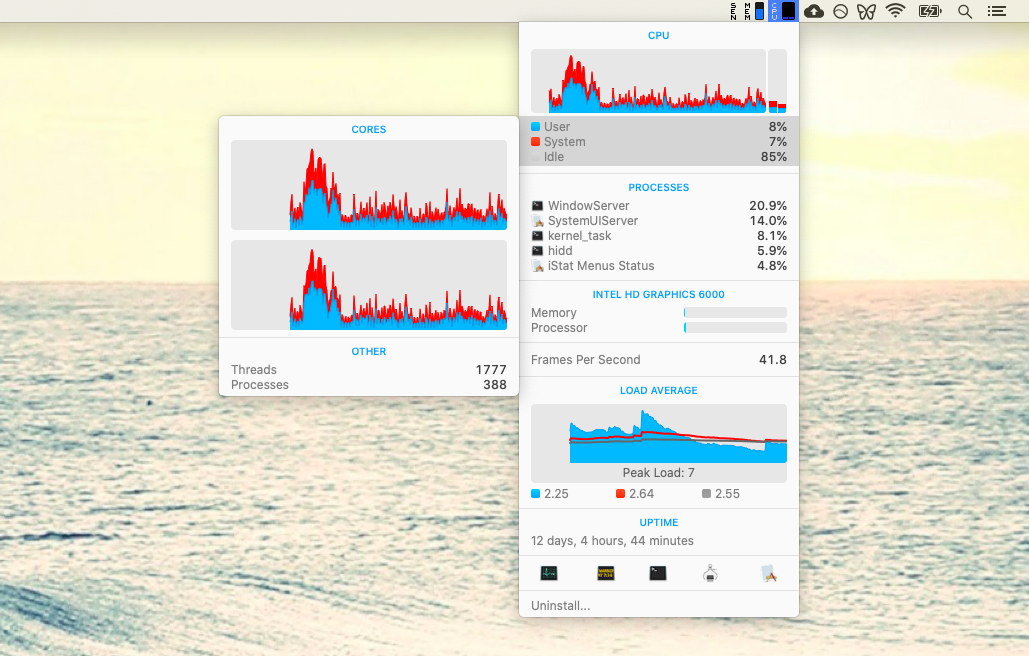 Another factor that could influence the price is the timing for selling your Mac. You might be able to drive up the tag a bit just before holidays or school year, or when there's not much competition in your local listings. Conversely, avoid posting your Mac just before Apple product release presentations that usually take place in March, June, and October. Refer to the Buyer's Guide on MacRumors to see the timing that should work best in your favor.
What to do before you sell your Mac
Selling your Mac with any of your private information on it is a really bad idea, since it could be easily compromised. Moreover, doing a Mac trade in with any apps still installed on it might actually be illegal because it could be classified as reselling software.
Here's a small checklist of things you should do before you put your used MacBook for sale:
Back it up

Sign out of all apps

Conduct a factory reset

Physically clean your Mac
GetBackup Pro is the only app you need to back your Mac up properly. You can easily choose to clone your whole Mac to an external hard drive and completely avoid the nightmare of forgetting to save certain hidden folders:
Navigate to the Clone tab

Create a new project using the plus (+) icon at the bottom

Select your source (hard drive) and destination (external drive)

Click the play button to start the backup process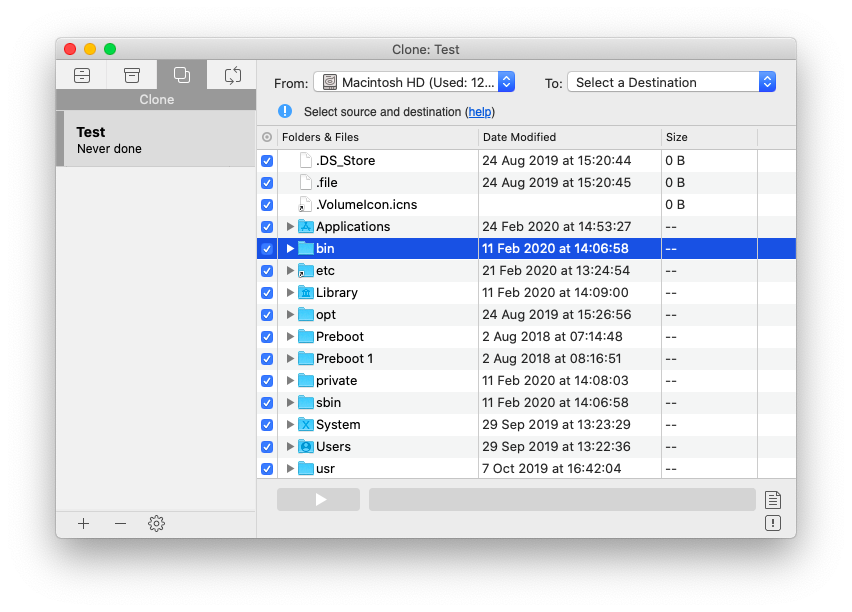 After your backup is done, make sure to sign out of all your apps, especially Music, iMessage, and Adobe Creative Cloud (if you have it). Having your computer signed in will cause all kinds of issues later on with any apps that keep track of the number of devices used.
To sign out of Music:
Click on the Account in the menu bar

Hit Sign Out
Similarly, to sign out of Messages:
Choose Messages in the menu bar ➙ Preferences…

Switch to the iMessage tab and click Sign Out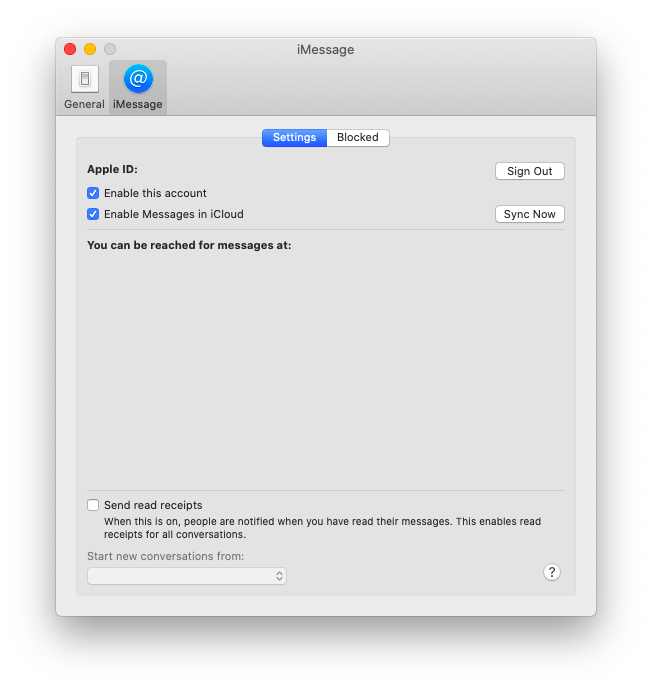 Next, you should conduct a factory reset to make sure none of your personal information is transferred to the new owner:
Restart your Mac and hold ⌘ + R

In the pop-up menu, select Disk Utility

Select your main drive from the devices and click Erase

Quit Disk Utility

In the same pop-up menu as above, select Reinstall macOS

Follow the instructions to get the system installed
The final step in preparation for the sale would be to actually physically clean your Mac. Get one of those air-pressured bottles to make sure your keyboard is as good as new and carefully clean the rest of your Mac with a microfiber cloth.
Upgrade your existing Mac
Even if you evaluate all the Mac trade in options and find them unacceptable, you can still try to get the most out of the MacBook you already have.
To start with, some older iMacs and MacBooks actually let you buy more RAM and do other small upgrades. Refer to your device's manual for more information on swappable parts. But what can give you the most bang for your buck here is actually a software solution.
CleanMyMac X is a world-class optimization software, used to run system cleanups to get rid of everything that's slowing down your Mac. Old user logs, caches, cookies, duplicate files, mail attachments, and much more — all gone in seconds. In addition, CleanMyMac X allows you to easily visualize your hard drive, clearly see what's taking up all the space, and instantly remove it too.
To start with CleanMyMac X:
Find Smart Scan in the sidebar

Click Scan

Review Details and hit Run when everything looks good to you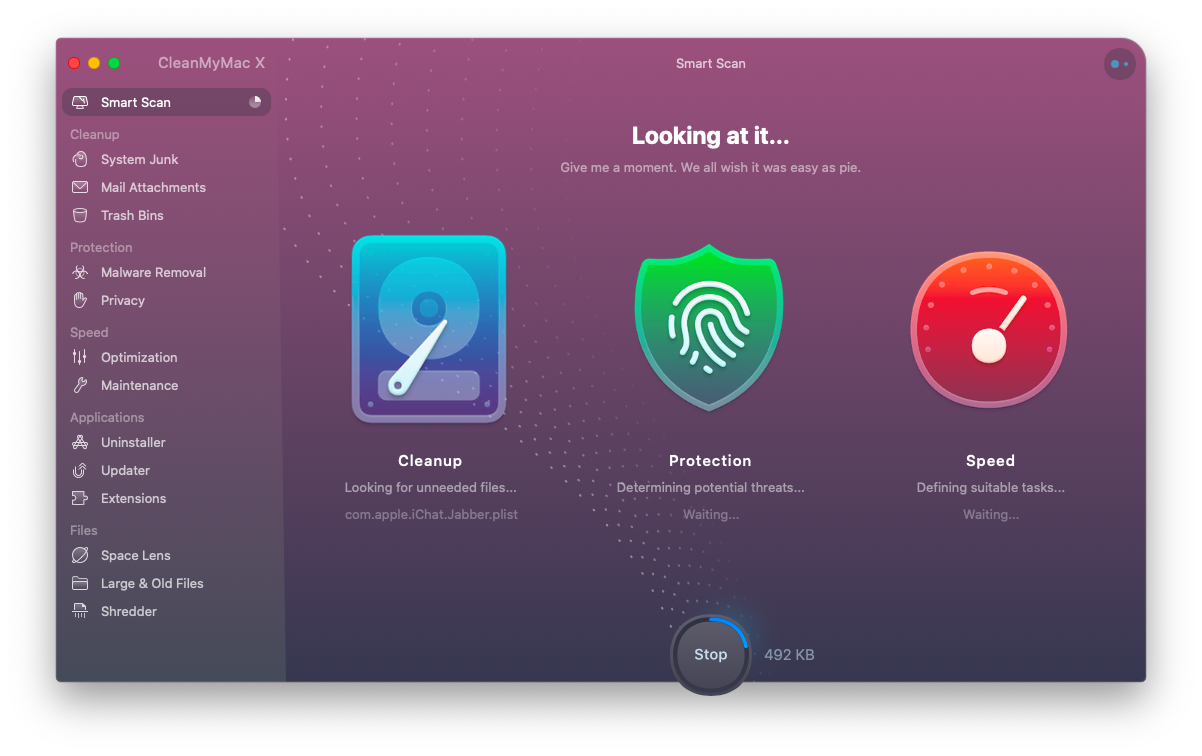 As you can see, trying to sell your Mac isn't difficult at all and can even be profitable if you approach it right: doing research, timing the market, writing up proper specs with the help of iStat Menus, and starting with the right price. Before you sell, however, remember to save a proper backup with Get Backup Pro. And if you decide to speed up your existing Mac instead, there's no better way than do so using CleanMyMac X.
Best of all, iStat Menus, Get Backup Pro, and CleanMyMac X mentioned above are all available to you at absolutely no charge during the seven-day trial period with Setapp, a platform with more than 170 top-rated Mac apps for any task, from an outstanding calendar (BusyCal) to outstanding email client (Canary Mail). Try them all during your free week and discover a new world of possibilities.