How to set up and use Tinder on a Mac
Tinder is such a popular dating app it brought on a whole new way of interacting with apps as well as an idiom. 'Swipe left' is a term used to denote dismissing an idea or person, a callback to Tinder's user interface of swiping left when you're not attracted to someone.
Swiping right, of course, means you are attracted to someone, and the swiping interface Tinder made popular has become fairly standard in other apps as well. While other dating apps relied on reading profiles, Tinder sparked the age of finding love via apps based on initial attraction.
We'll tell you how Tinder works, how to use Tinder, what you need to do to get a Tinder login of your own, and which apps help you manage conversations and keep yourself safe while using the Tinder website.
What is Tinder
Launched in 2012 at a startup incubator, Tinder took only 2 years to reach one billion 'swipes' per day, a testament to its growing use. Because of its popularity, dating apps launched after Tinder also relied on the same method of visual attraction at the fore have sprung up and continue to dominate the dating app scene. It's such a popular interface more traditional dating sites adopted it in response to TInder's popularity, and many non-dating apps also utilize swiping to interact with items on the screen.
Its popularity lies in its ease of use, and anonymity. Users don't know you've viewed their profile until you swipe right to indicate you're interested. If that user also finds you attractive, they swipe right as well, and the two of you are able to chat and forge a more meaningful bond within the Tinder app.
Many prefer Tinder because of its chat component, which provides a layer of safety. You don't have to give your real name to anyone, or provide personal details like a phone number or email. You're free to chat, and meet, while completely controlling how much the other person knows about you.
How do I get a Tinder app?
The Tinder app is available for download on Android and iOS. Simply visit the App Store or Google Play to download Tinder to your phone.
You can also use the website, Tinder.com, on the desktop.
Though Tinder used to require a Facebook profile to set up a Tinder account, that's no longer the case. You can now login with Facebook, Google, or use a phone number. Know that if you use a phone number, you will still need to provide an email address to complete registration during the Tinder sign up process. This is to verify you're not a bot account or spamming the platform.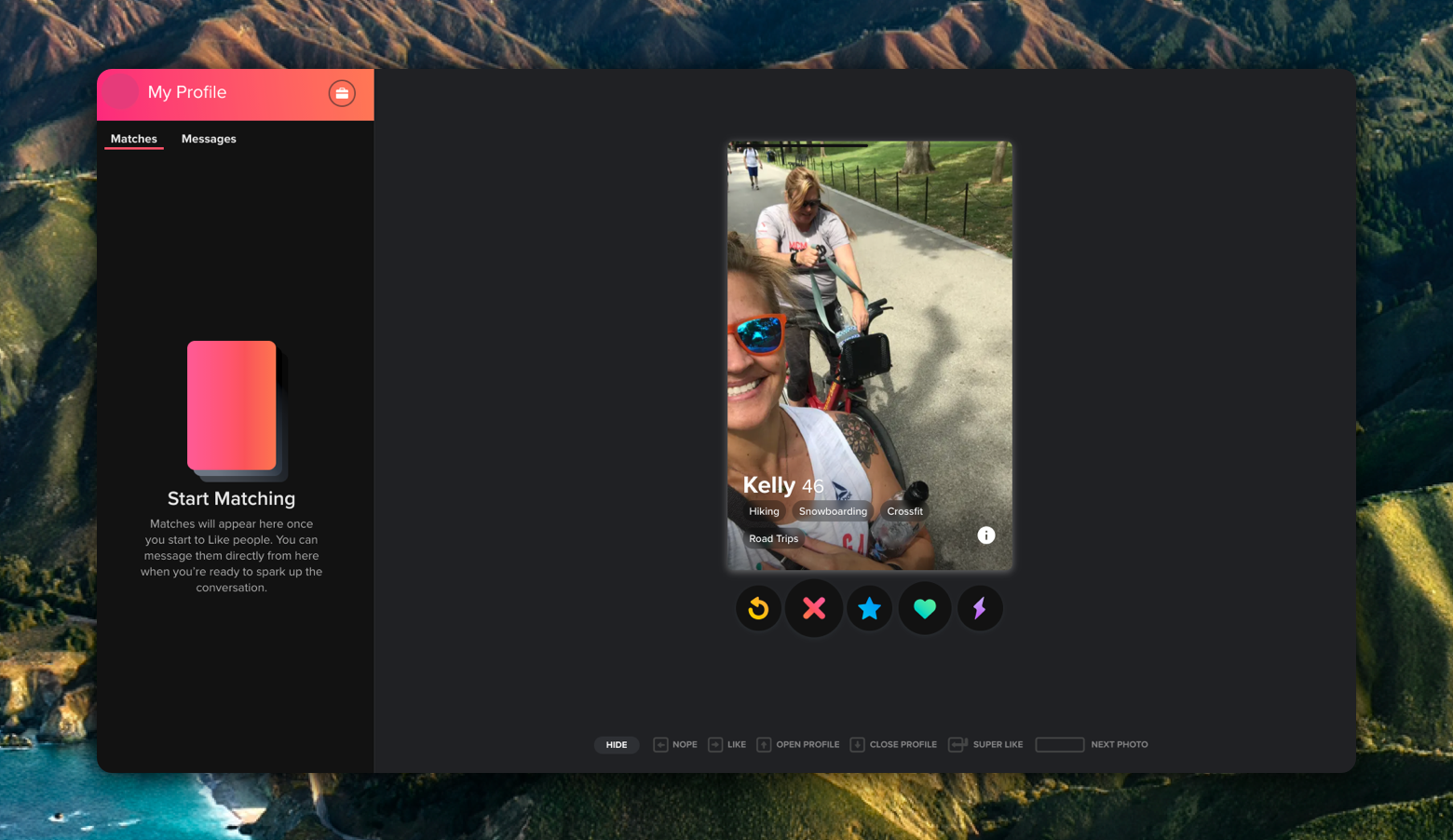 Using Tinder on Mac: Tinder Web Tips
For some, the Tinder website on desktop will be easier to use. It allows you to tap 'like' or 'dislike' buttons rather than swiping, so a tap of your trackpad or mouse is all it takes.
Setting up an account online is simple, too. Here's how:
Go to Tinder.com from a browser like Safari or Chrome
Click the "Create an Account" button
Enter a phone number, or link a Google or Facebook account
Enter your name, birthdate, a picture, and some interests
Start swiping!
Keep in mind you will need to enter an email address if using a phone number to authenticate your account. You can also authorize with Google after step two to speed the process up. If you use another email, like Hotmail, you will need to click the link Tinder sends via email to continue the setup process.
Tinder also asks for permission to know your location while using the website in an attempt to help you find people in your area. If you'd rather control where you search for matches, you will definitely want to use ClearVPN.
One of ClearVPNs best features is the ability to quickly and easily change your geographical location online. It allows you to feign a location in one of dozens of countries, giving you far more control over where websites like Tinder think you are. This is a handy feature for those traveling who want to set up dates ahead of finding themselves in a new area.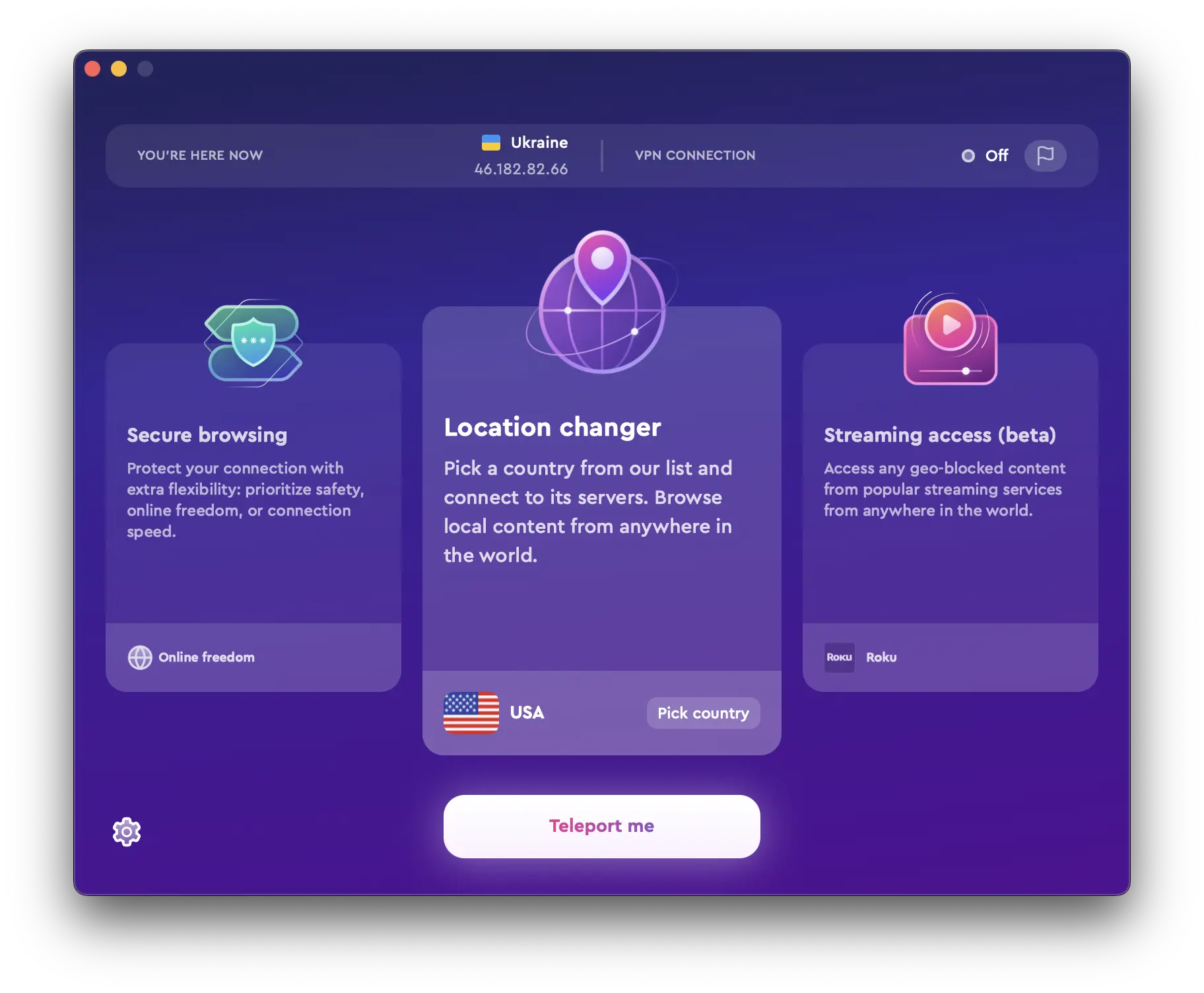 Tinder also has a nasty habit of adding tons of cached data to your browser, which can slow your Mac down over time. This is why CleanMyMac X is so handy; it helps you quickly and easily clear cached data on your Mac, including web browsers, to keep your Mac running in peak condition.
CleanMyMac X also clears your browser history with just a few clicks, and scans your Mac for malware you may have picked up while browsing the internet. It even clears up data from chat apps, which helps improve Siri Spotlight search on your Mac from digging up messages from months ago.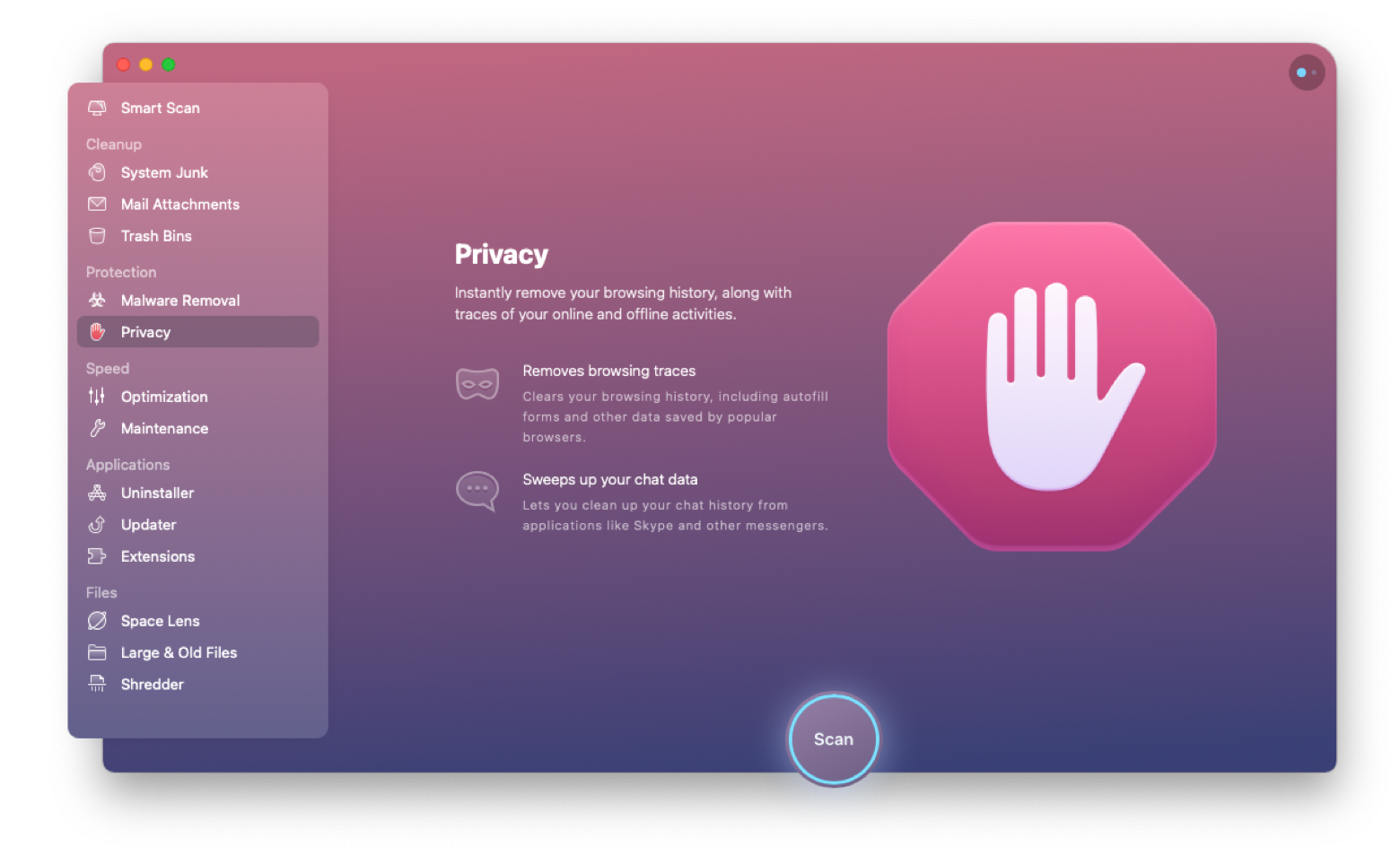 What is Tinder used for
At its core, Tinder is a dating platform. It's also a bit like social media, and that's why high quality pictures are so important for Tinder and other social websites. Users scroll through rapidly, only stopping to take notice when a great image catches their eye.
The best approach is to take the great pictures you've already snapped and give them a boost. Presenting your best self is critical when it comes to sites like Tinder, so editing too much is not advantageous.
You want to put your best foot forward to everyone, an important first impression when you're trying to connect with someone to date. The most successful Tinder users have detailed profiles, and are direct and honest when communicating with others. Most of all, Tinder users looking to attract others have incredible pics, which is why you should use Luminar Neo.
Most users simply upload pics from the Photos app to Tinder and hope for the best. To help your images shine almost immediately, Luminar uses some automatic image enhancements to make any picture pop. The app also provides a host of granular controls, as well as some built-in filters you can use.
The best way to connect with people from Tinder
A lot of Tinder is based in the chat environment, but using the web just to chat with someone you're connecting with seems like a burden. Many users quickly migrate away from Tinder and onto more familiar chat apps like Skype or Facebook Messenger specifically to avoid managing another site or chat app.
But people you connect with on Tinder may be using different apps, too. IM+ for Mac helps you manage all of your disparate chat services in one interface, allowing you to bounce between several chat platforms without opening and closing multiple apps throughout your day.
With IM+, you can chat as you normally would in apps like Facebook Messenger, Slack, Hangouts, Telegram, Instagram, or Twitter, including sharing pictures and other media.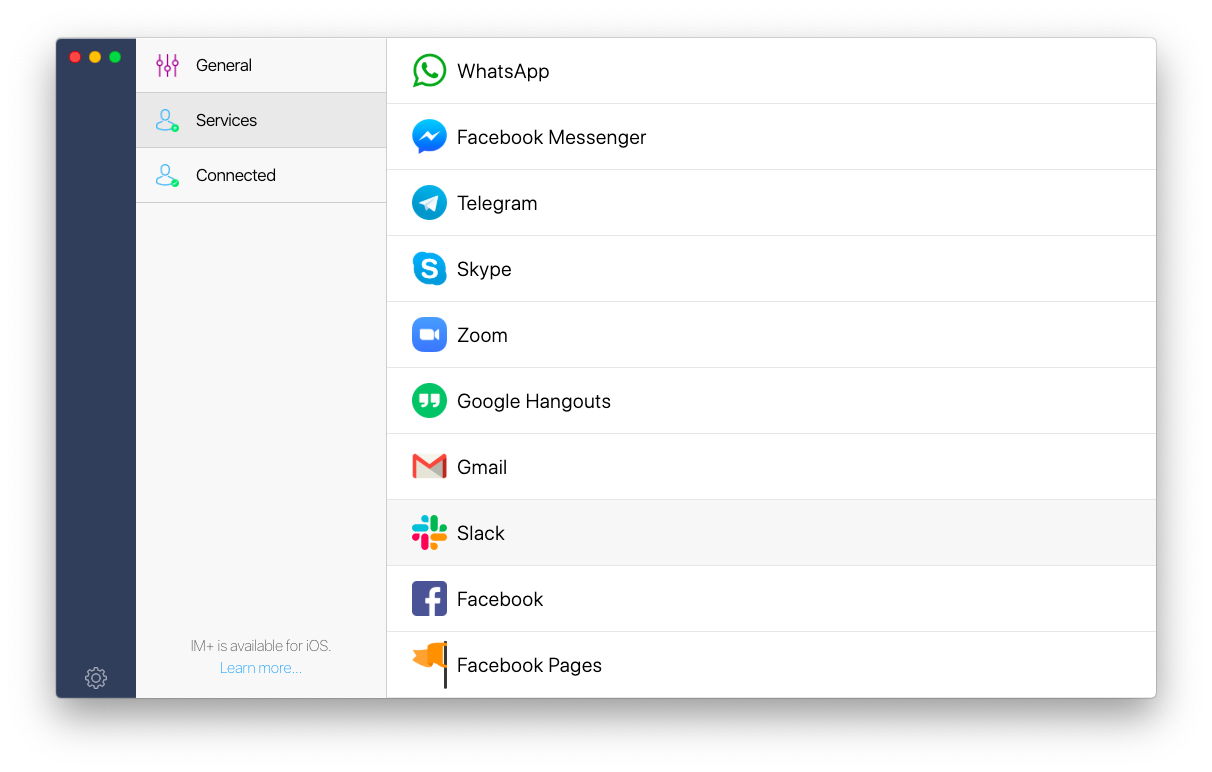 Also consider Tinder is another password you have to manage if you don't use Google or Facebook to authenticate your tinder profile. Secure passwords are critical to online safety – but difficult to manage without an app like Secrets.
Secrets is a password manager with a Safari extension that will help you save and manage all of your user credentials for the apps and services you use in your life. Secrets also has a Safari extension, which will make using Tinder much simpler, and helps you from trying to remember long, complicated – but safe – passwords on all sites you login to. You can also manage credit cards, banking info, secure notes, and personal data like licenses.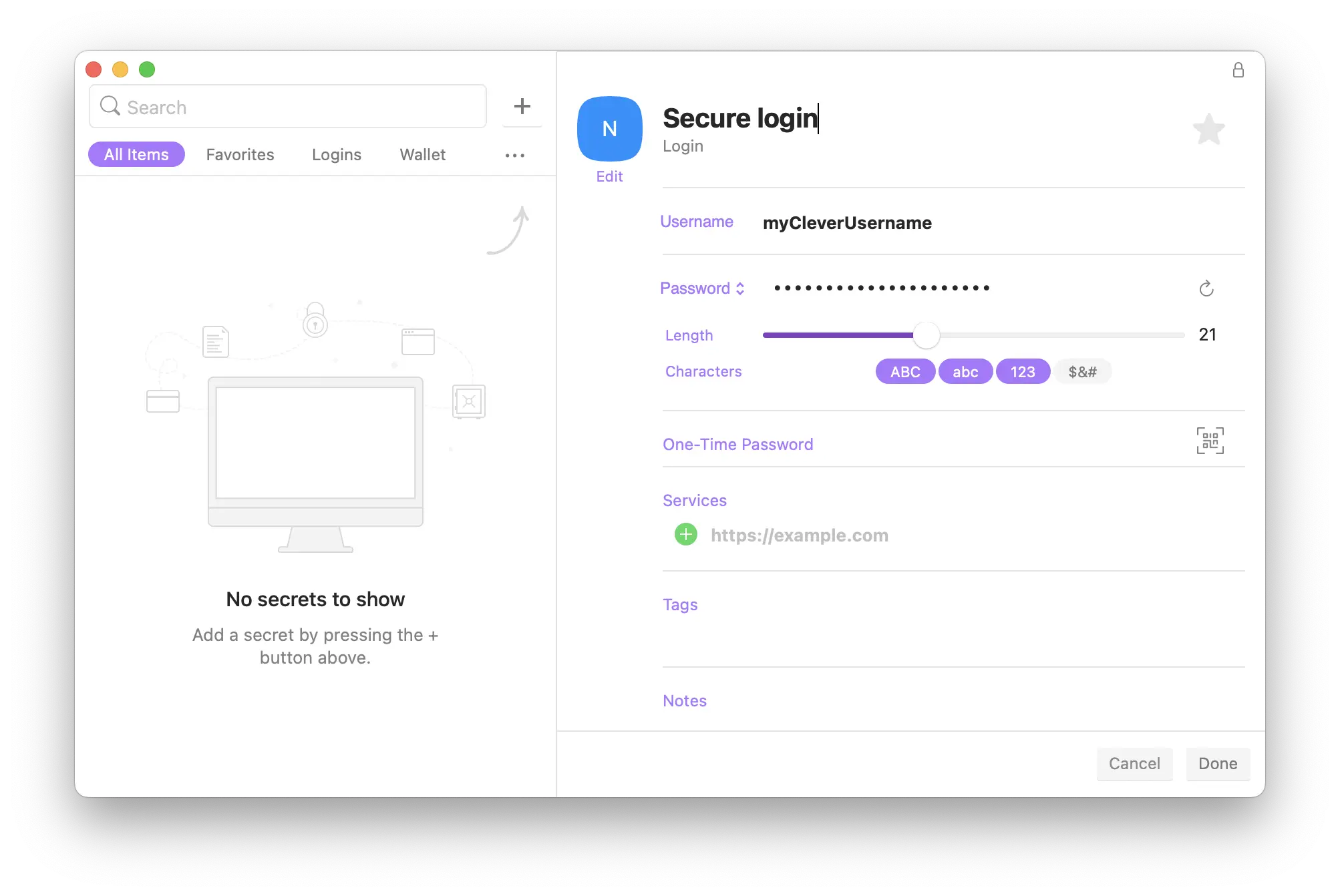 Tinder is popular, and many have found their match using it. Snappy photos and an engaging personality will definitely get others looking in your direction on the app.
Staying safe online is critical, and where ClearVPN, Secrets, and CleanMyMac X come in handy. They all play a vital role in managing and cultivating a healthy, safe online presence.
IM+ helps you manage chats across various platforms, and is the best app for those interactions that move away from Tinder since everyone will want to chat you up after seeing the images you enhanced with Luminar Neo.
All five of these apps, as well as nearly 200 others, are available for free during a seven day trial of Setapp, the world's best suite of productivity apps for your Mac. Apps like Secrets, Luminar Neo, CleanMyMac X, IM+, and ClearVPN are great for Tinder, but like all apps in the Setapp catalog can be used for a wide variety of use cases.
When your free week-long trial ends, Setapp is only $9.99 per month for continued access to the entire catalog of apps. It's an incredible deal, so why hesitate any longer? Swipe right on a free trial of Setapp today!