Sounds good? Well it looks good too.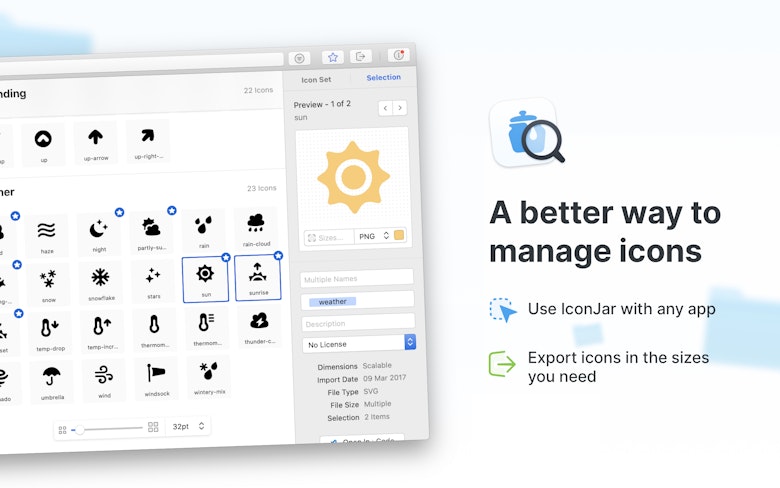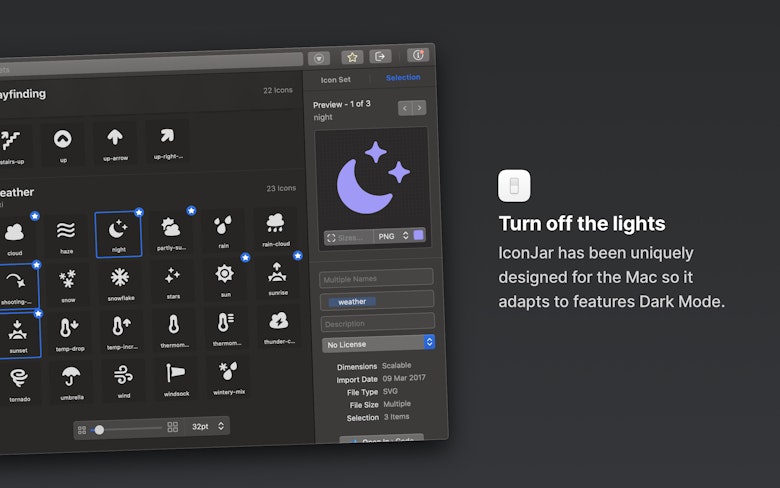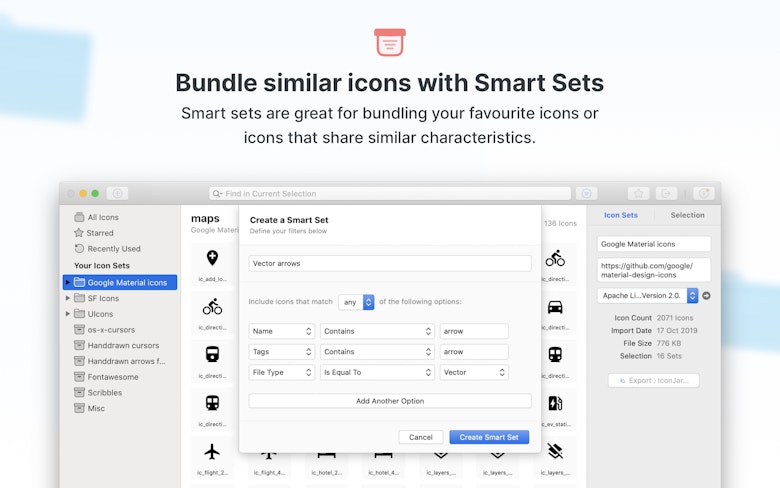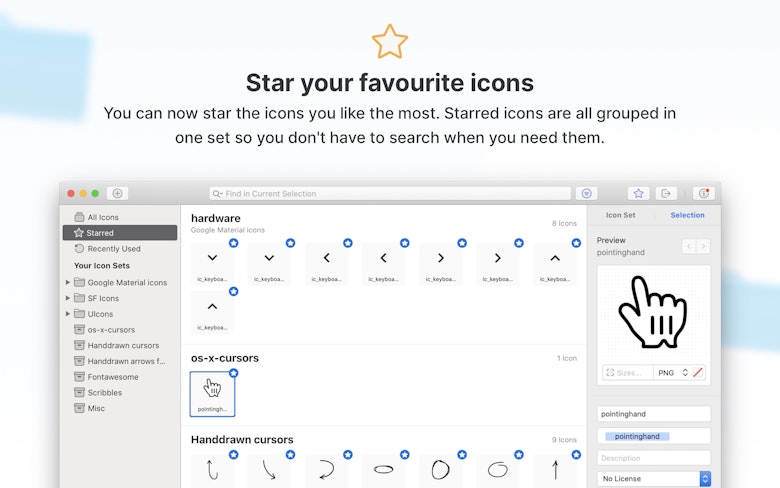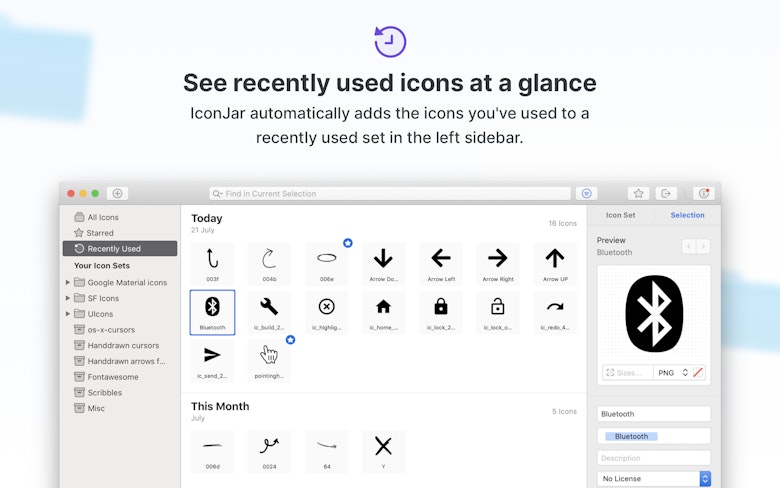 IconJar features
Beautifully organized icon sets
A professional icon organizer, the app brings your up-to-date sets of icons into neat collections. Search through featured icons suggested by designers from all over the world, or import your own from Sketch. Keep every set you need close at hand.
United by one file type
IconJar simplifies a designer's and developer's work by introducing its native file format, iconjar.file, which entails options for tagging and licensing. No need to explain how to distribute icons – there's one reliable way known to every user.
Quicklook for previewing and browsing
IconJar comes with a handy preview option accessible via Quicklook, so you don't need to open the image each time to check what's inside. Browse icons, quickly search through them, and get what you need. No muss, no fuss.
Export icons in any format
Help your beautiful icons enter the big world. IconJar's export functionality is seamless: Determine the needed icons, specify the sizes, and export to PNG, TIFF, WebP, GIF, SVG or JPEG. To simplify your workflow even more, you can use built-in presets.
QuickDrag icons on your apps
Supercharge your performance by instantly dragging icons onto the apps – IconJar handles icons of any size, color, and format. Thanks to QuickDrag functionality, IconJar perfectly runs in combination with apps that do not natively support SVGs.
Keep your icon sets up to date
If you have a set of icons that feels a bit old-fashioned, you can quickly update the whole pack or a few selected items. Batch check the icons that you want to replace. You can also customize icon description and meta data – the new info will be merged instantly.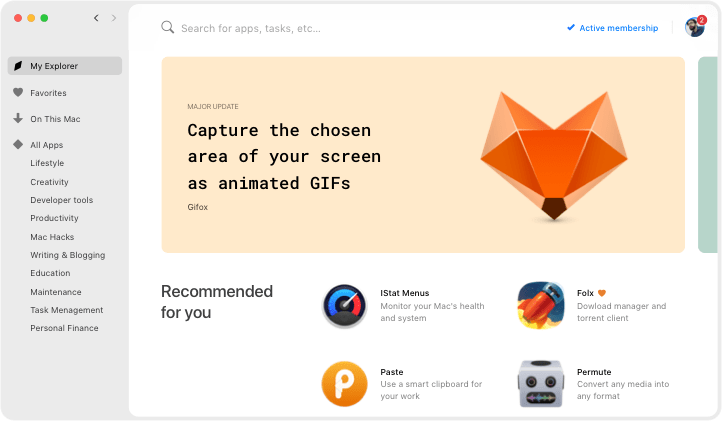 We love Setapp
---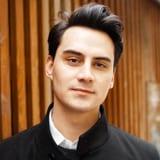 Very impressed with World Clock Pro @setapp @minimuminc. Making light work of time differences 🤘yew. How MacOS still doesn't have some kind of digital clock widget is mind boggling.
jessengatai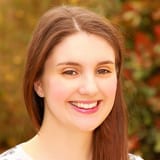 I have used Endurance (http://enduranceapp.com ) which is on @setapp to try and extend my battery life, 12 hour flight from Vienna to LAX and I spent about 8 hours working on an essay - not bad going!
Rosemary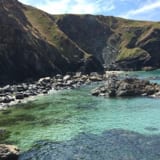 Wow just downloaded Setapp for my Mac - the value here is amazing. Some of the apps cost more than the monthly subscription alone and there are some amazing apps like Ulysses, RapidWeaver etc. @setapp
Mark Mitchell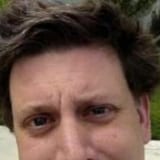 Discovered @PDFpen via @Setapp. Worth it just for the stellar OCR job it does on poorly-scanned assigned readings. Now to start playing with all those PDF editing features...
Nate Dickson