How To Fix "There Was An Error Connecting To The Apple ID Server"
It's truly amazing how stable and bug-free Macs are in daily life, especially compared to Windows-based computers. Nearly everything you normally want to do gets done so smoothly that you start to take this miracle of engineering for granted.
There are, however, rare occasions when macOS gives you some sort of an error. Most of them are quite descriptive and easy to resolve immediately. A notable exception to this is the "verification failed there was an error connecting to the Apple ID server" message, which has confused a lot of people over the years. Let's see what are the best ways to deal with it.
What Apple ID Verification Error Means
Even though "verification failed error connecting to Apple ID server" tries to be self-explanatory, there are still lots of potential causes. Generally, you get this error when you're trying to access iCloud services, backups, iTunes, or App Store on your Mac.
While the problem could be related to your Apple ID, sometimes it doesn't have anything to do with it at all, but rather takes roots in WiFi connection, date and time settings, VPN interference, or a bug in the operating system. Here are all the ways you can resolve it.
Check the status of Apple servers
If you can't sign in to Apple ID, the first thing you need to do is make sure that the problem is not with something completely outside of your control, like Apple servers being down:
Visit apple.com/support/systemstatus

Check that all the services you need (e.g. App Store, iCloud) are green. If there has been a recent issue with any service, Apple usually leaves a clickable link where you can read more about it.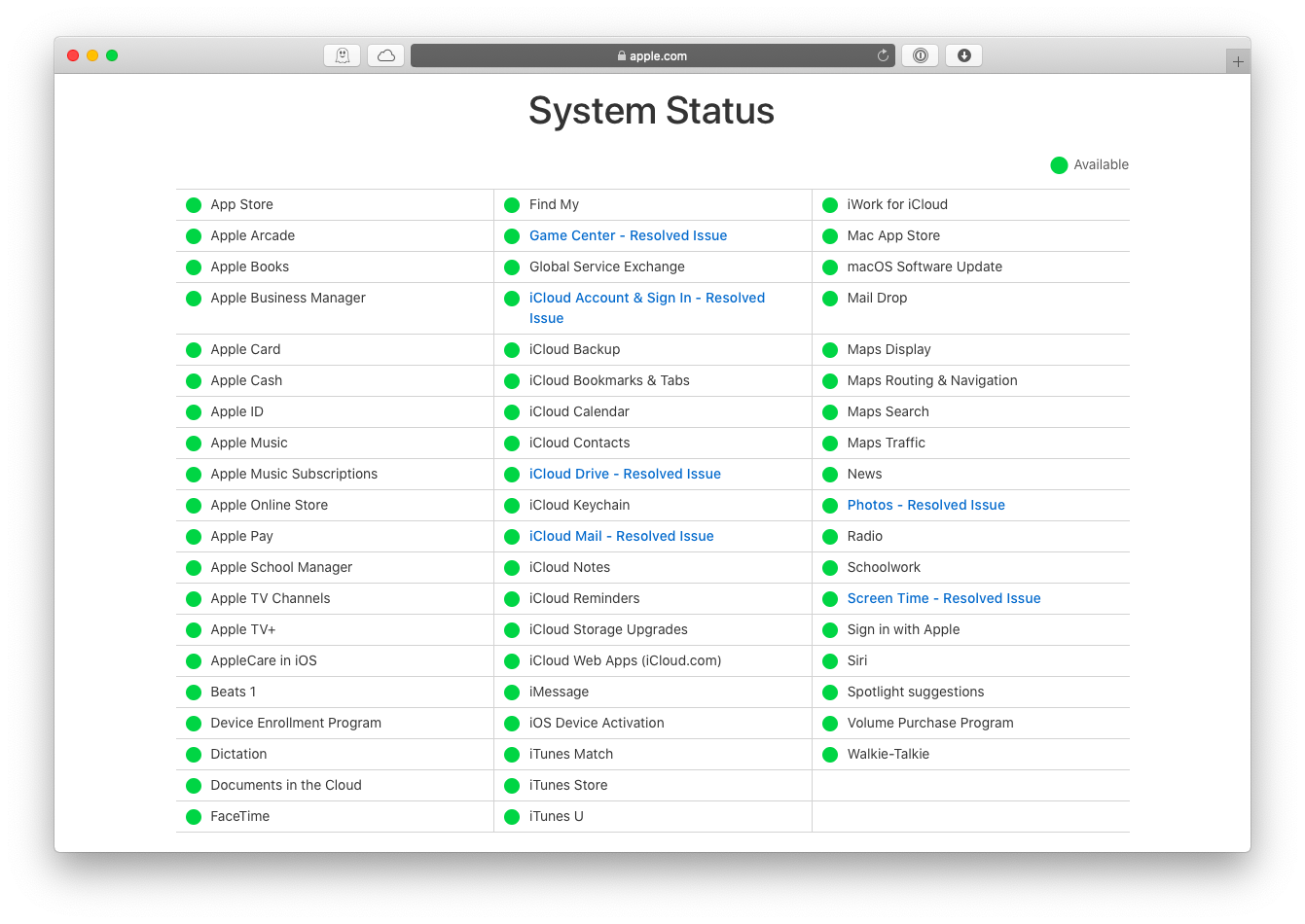 Test your WiFi connection
Another external issue that makes it hard to verify Apple ID is unstable internet connection. To avoid this, don't use your phone's hotspot and connect to a reliable WiFi network.
If you're still experiencing problems, turn the WiFi off and on from your menu bar. You can also restart the router by flipping the switch on the back panel off and on.
To test whether your WiFi is fully operational:
Go to speedtest.net

Click Go

See how fast your Mac is able to both download and upload files. Contact your internet service provider (ISP) if the numbers are much lower than stated in your contract.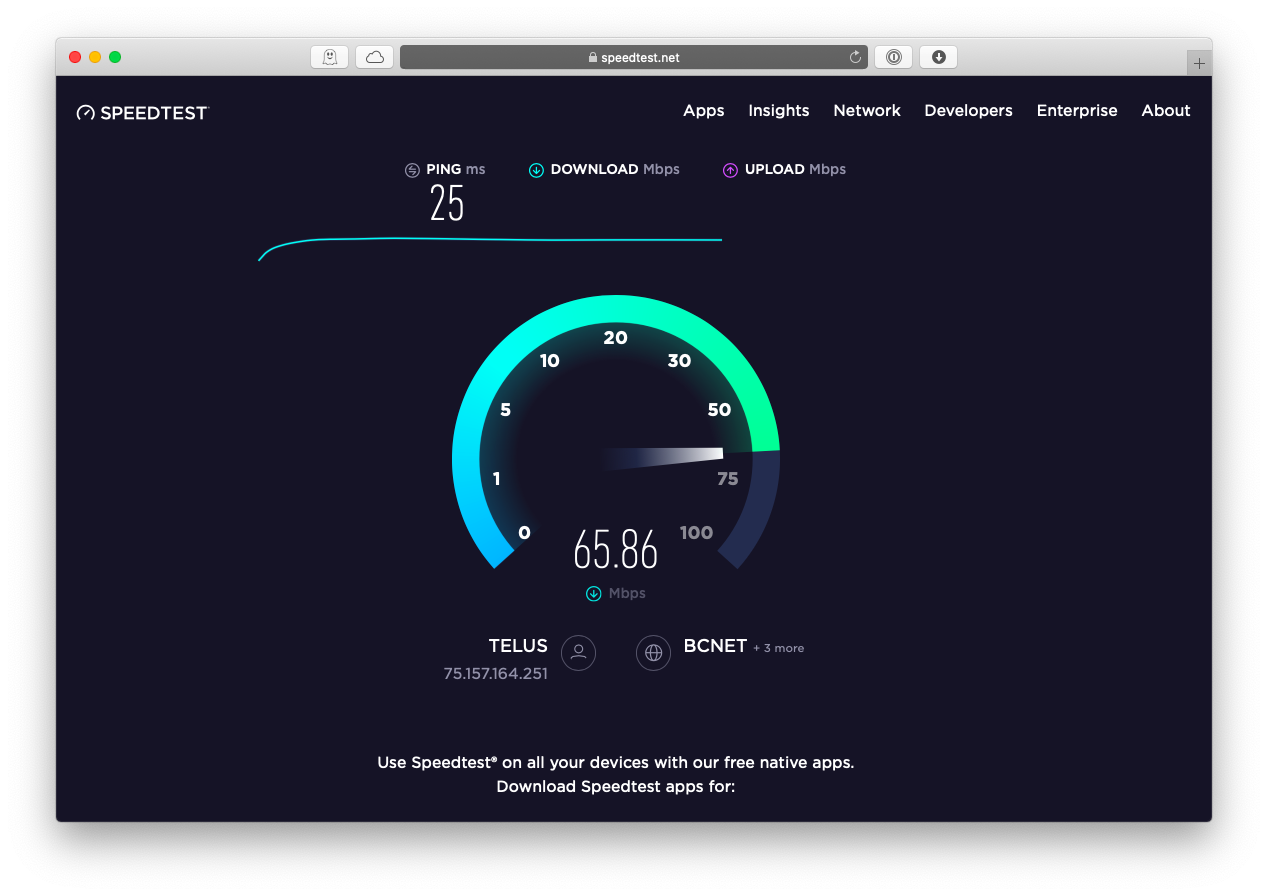 Turn off your VPN
More people use virtual private networks (VPNs) today than ever in an effort to protect their privacy, which is a good thing. But, sometimes, your VPN might inadvertently interfere when you try to update Apple ID settings or reset My Apple ID password. If that's happening, just turn your VPN off and try again.
Sign out of Apple ID
Since you get the error connecting to Apple ID server, and we already know that Apple servers are working, you could try to sign out of your Apple ID and then sign back in to resolve any bugs that way.
To sign out of Apple ID:
Go to System Preferences ➙ Apple ID

Open the Overview tab

Click Sign Out…

If there are any apps asking to save data, select "Keep a Copy"

Choose to Sign In right away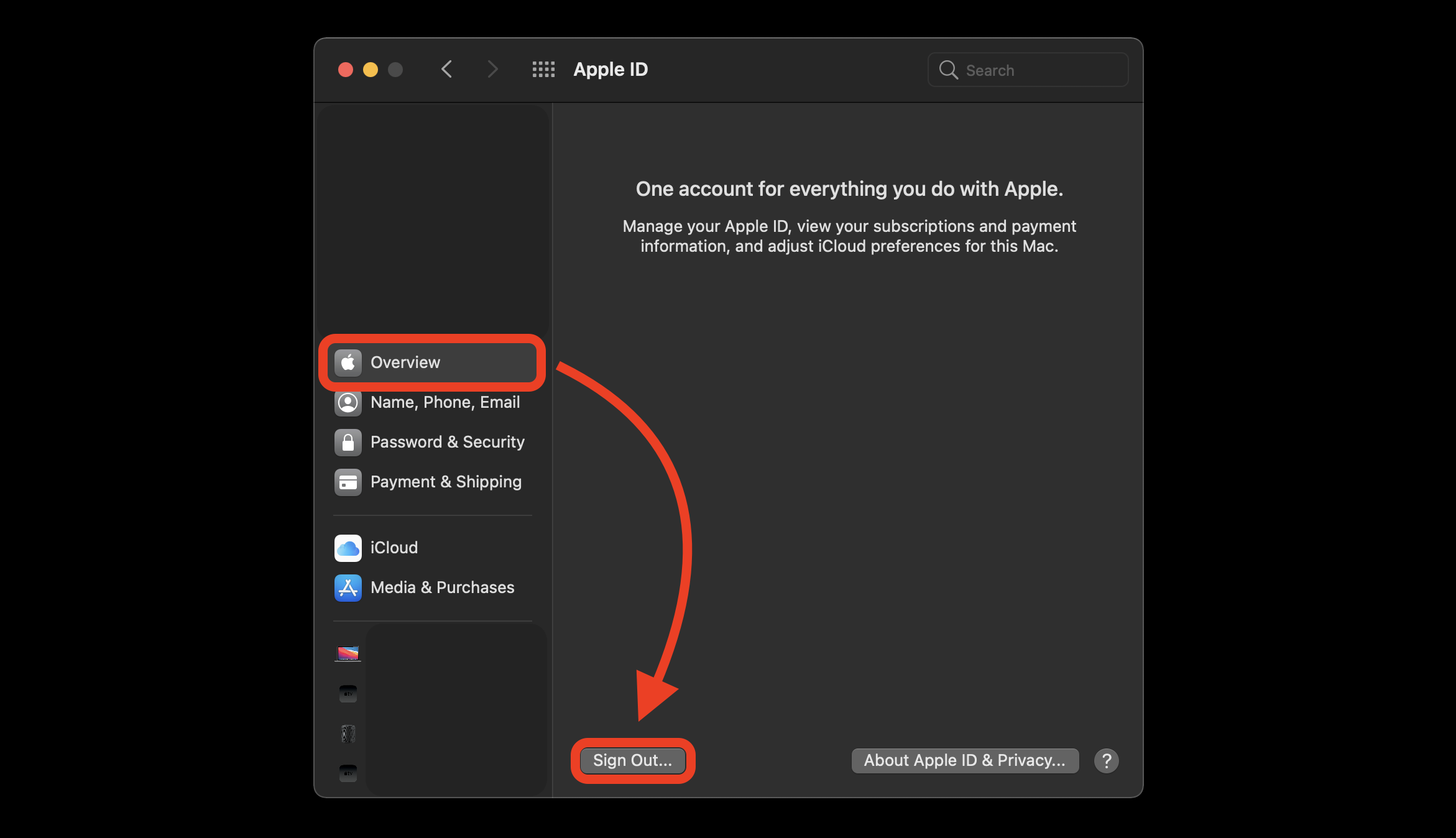 Request an Apple ID verification code
It's possible that the error connecting to Apple ID server could be the result of a temporary bug. To fix it, you can try to sign in to Apple ID from another device or icloud.com, but you need to get an Apple verification code first.
Normally, the code is sent to your iPhone when you're trying to log in to iCloud with your Mac. If you want to know how to get Apple ID verification code without phone, you can do so through System Preferences:
Open System Preferences ➙ Apple ID

Switch to the Password & Security tab

Click "Get a verification code"

Copy the code to use when signing into iCloud.com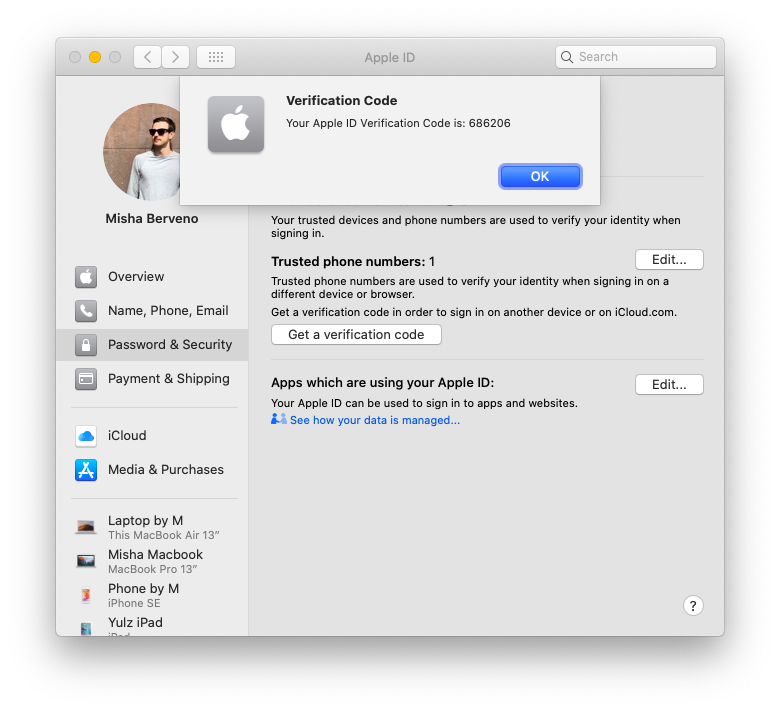 Change your Apple ID password
Another possibility is that the "there was an error connecting to the Apple ID server" message could be related to authentication and knowing how to reset Apple ID password would force the system to start over. Here's a quick way to reset my Apple ID password:
Launch System Preferences ➙ Apple ID

Go to Password & Security

Select "Change password…"

Enter your Mac system password

Type in the new Apple ID password twice and click Change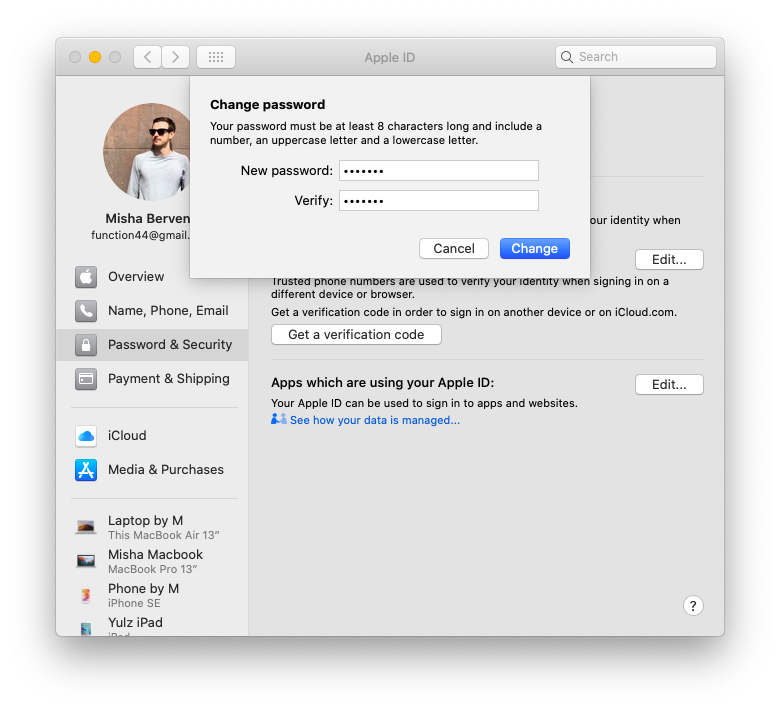 Set date and time to automatic
One of the strangest macOS bugs that occasionally interferes with various features and apps is related to improperly set time zones. If your date and time are different from what the Apple ID server thinks they should be, there might be a problem.
Luckily, resolving this problem is very easy:
Open System Preferences ➙ Date & Time

Check the box to "Set date and time automatically"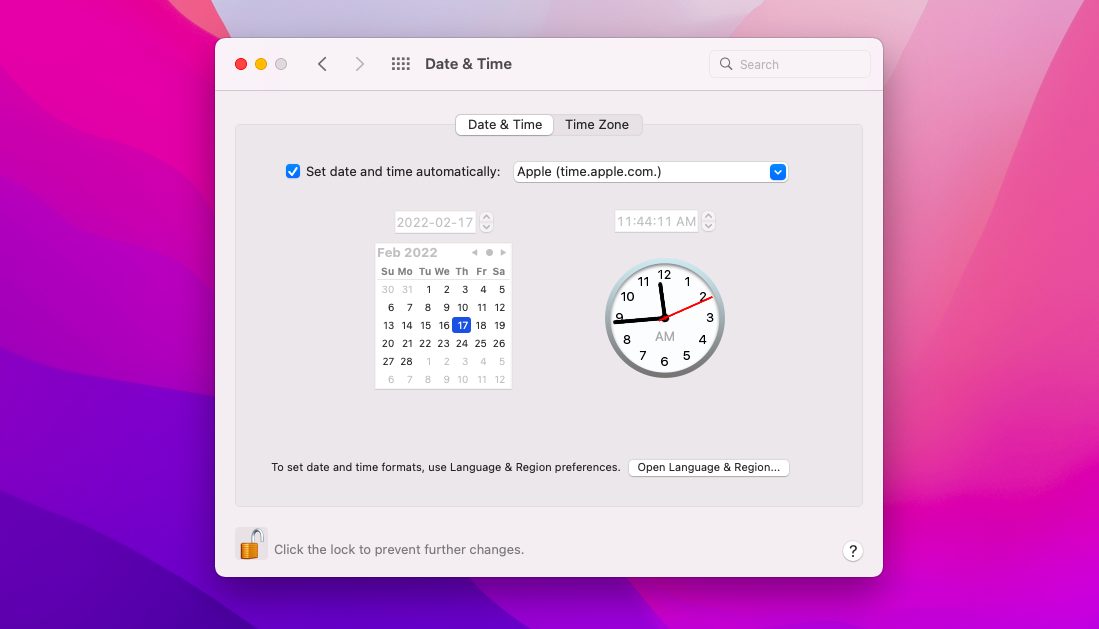 Restart or update your Mac
Finally, you should remember that whatever the problem is restarting a Mac might make it better. Just click the Apple logo in the menu bar and select Restart…
If none of the above works, it's time for the most drastic option out there — getting a new macOS. Start by checking whether there's a macOS update available:
Open System Preferences ➙ Software Update

Click Download and Install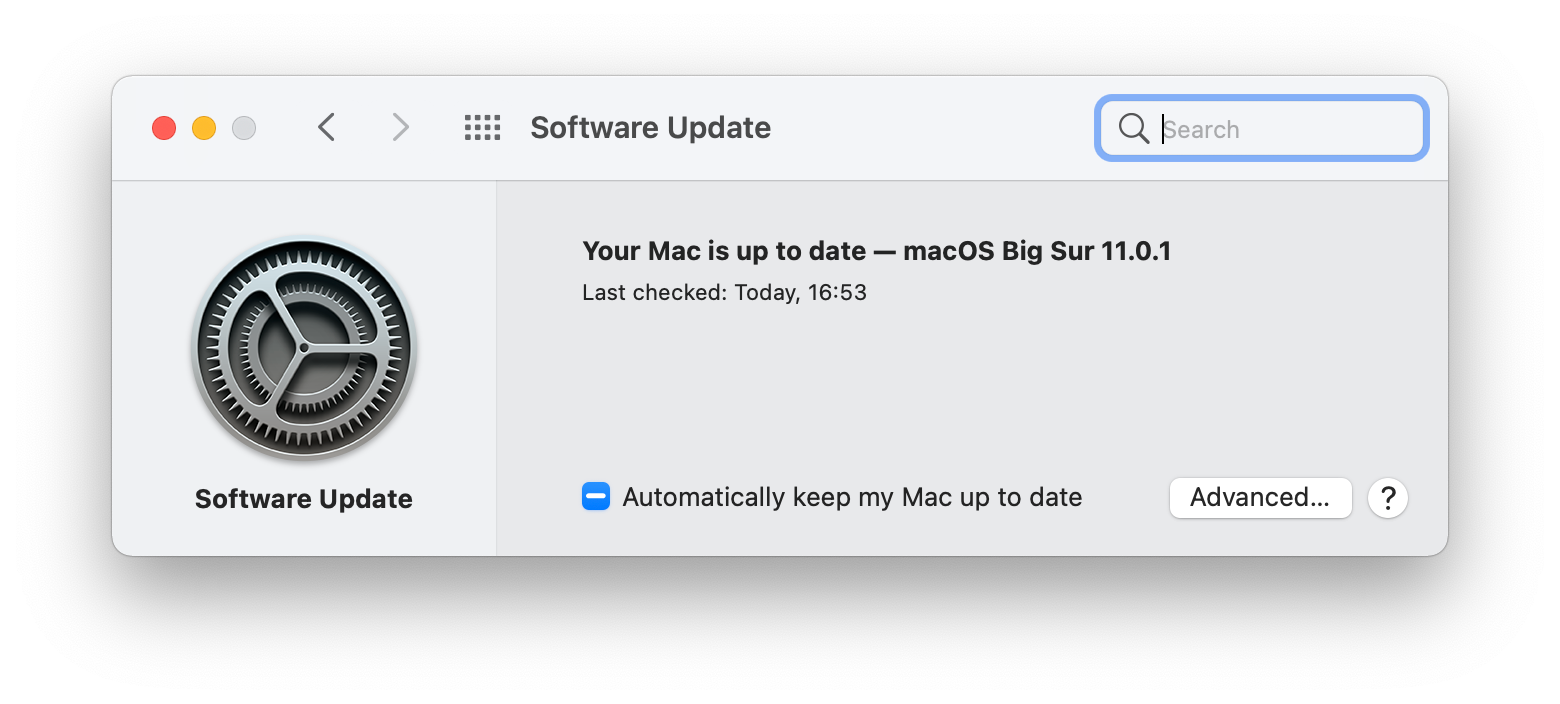 If you're fully up to date, you can reinstall your macOS completely:
Restart your Mac

Press ⌘ + Option + R until you see a spinning globe, then release

Select Reinstall macOS and click Continue

Follow installation instructions
How to keep your passwords secure
One of the major issues with trying to reset My Apple ID password or forgetting credentials to other apps is not having a proper place to store your login information.
Secrets is an intuitive password manager that safely takes care of all your private information. Built on top of the industry-standard PGP encryption, this app will automatically generate secure logins and autofill them for you anywhere you go. Plus, Secrets is the perfect place for your sensitive notes and credit cards — all of which become accessible from your phone as well.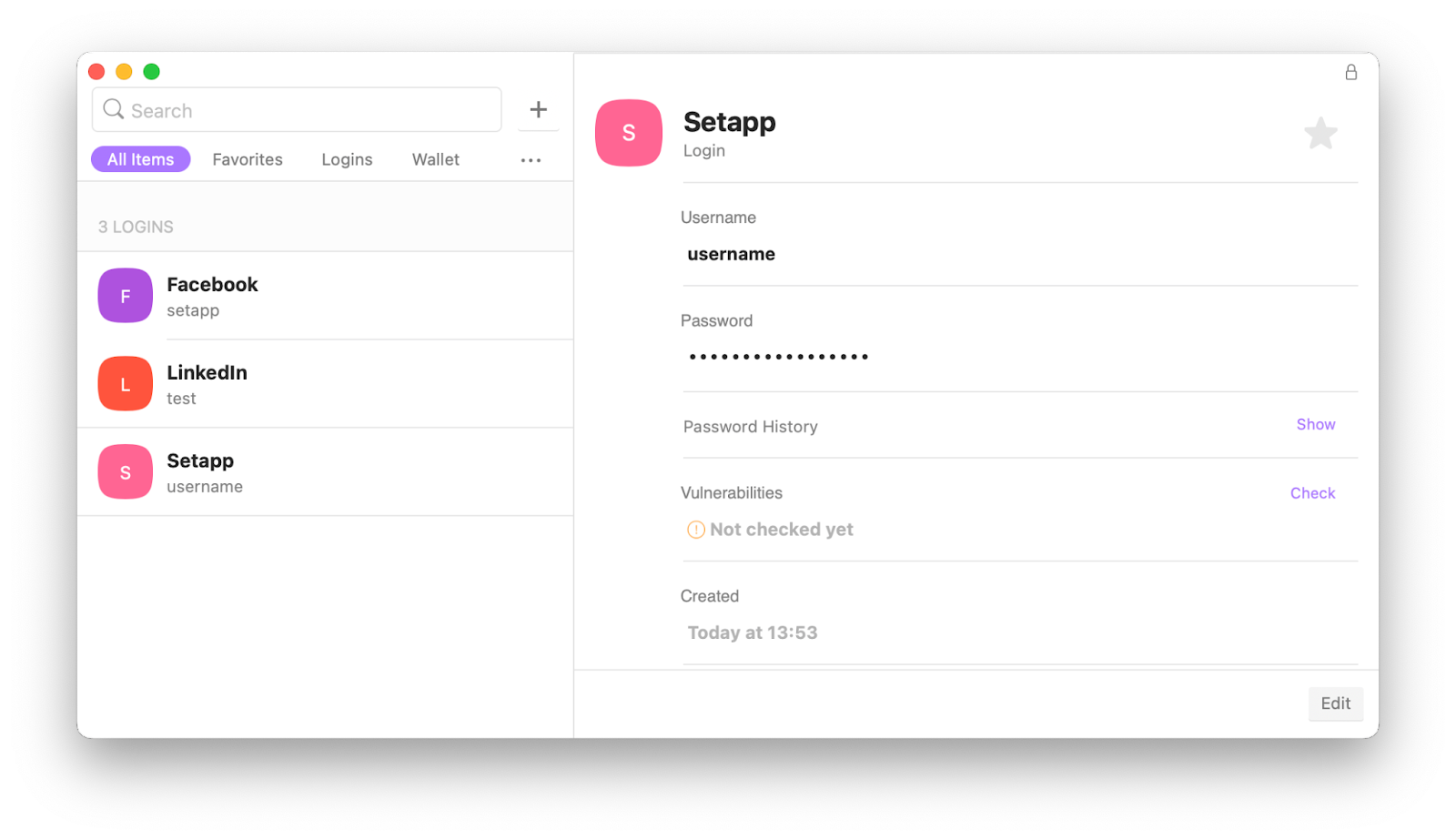 How to make your logins as safe as possible
When you get to using Secrets-generated strong passwords for your logins, your digital life will, without a doubt, become much more secure. However, you're still just one password away from being hacked — in today's reality, even having a really complex password is not considered to be bulletproof protection. What you need on top of that is two-factor authentication (2FA), or using another device with a verification code to log in to any service.
Step Two is a minimalist, lightweight, and intuitive 2FA manager that can help you to seamlessly sign in to any of your accounts. Just add any website, following its 2FA setup instructions, and you'll always have access to the latest temporary code within the app.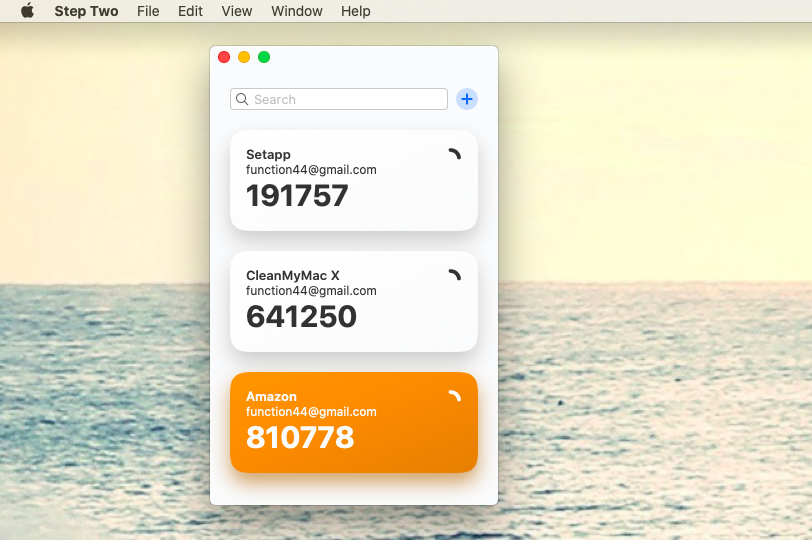 Now, if you see "verification failed there was an error connecting to the Apple ID server," you know a lot of things you could do to fix it within minutes. And if you need to change your Apple ID password, don't forget to save it in Secrets while turning on the 2FA functionality across all your apps with Step Two.

Best of all, Secrets and Step Two are available to you for free during the seven-day trial of Setapp, a platform with more than 200 useful Mac apps to solve any of your software problems once and for all. Give Setapp a try at no cost and see for yourself!