Mac Screen Goes Black? Here's your troubleshooting guide!
Users report encountering MacBook black screen issues quite often, since Apple's devices are largely considered the most reliable on the market. However, as with all technology, sometimes something goes wrong and you've got no other choice but find a way to fix it.
The dreaded black screen can have various reasons behind it like battery issues, system glitches, overheating, hardware failures, or screen damage. Whatever the case may be, if a MacBook screen goes black, but still running, you should try to identify the underlying cause of the problem and try all possible DIY solutions — like the ones outlined below — before taking your Mac to an authorized service provider.
How to fix Macbook Pro screen going black
Once your MacBook Pro screen blacks out there's only so much you can do to diagnose the problem and implement possible solutions. Follow this complete list of steps you should take to repair your device if the Mac screen keeps going black.
Check the power of your MacBook
Let's start with some very simple troubleshooting. Since sometimes the "MacBook Pro screen black" issue stems from a Mac not being plugged in or sufficiently charged, always check those two boxes before digging deeper into the problem.
MacBooks typically show an empty battery icon when they can't turn on because of a lack of charge. Macs and iMacs, on the other hand, simply won't turn on if they aren't connected to a power source.
Check screen brightness level
Another simple MacBook Pro black screen fix is turning the screen brightness back up as it could have been brought all the way down by accident. If you're sure your Mac is powered on and charged, use the Function keys to try and adjust screen brightness. In this case, you'll need to press F2 to increase it. Once the screen brightness logo shows up on screen — problem solved!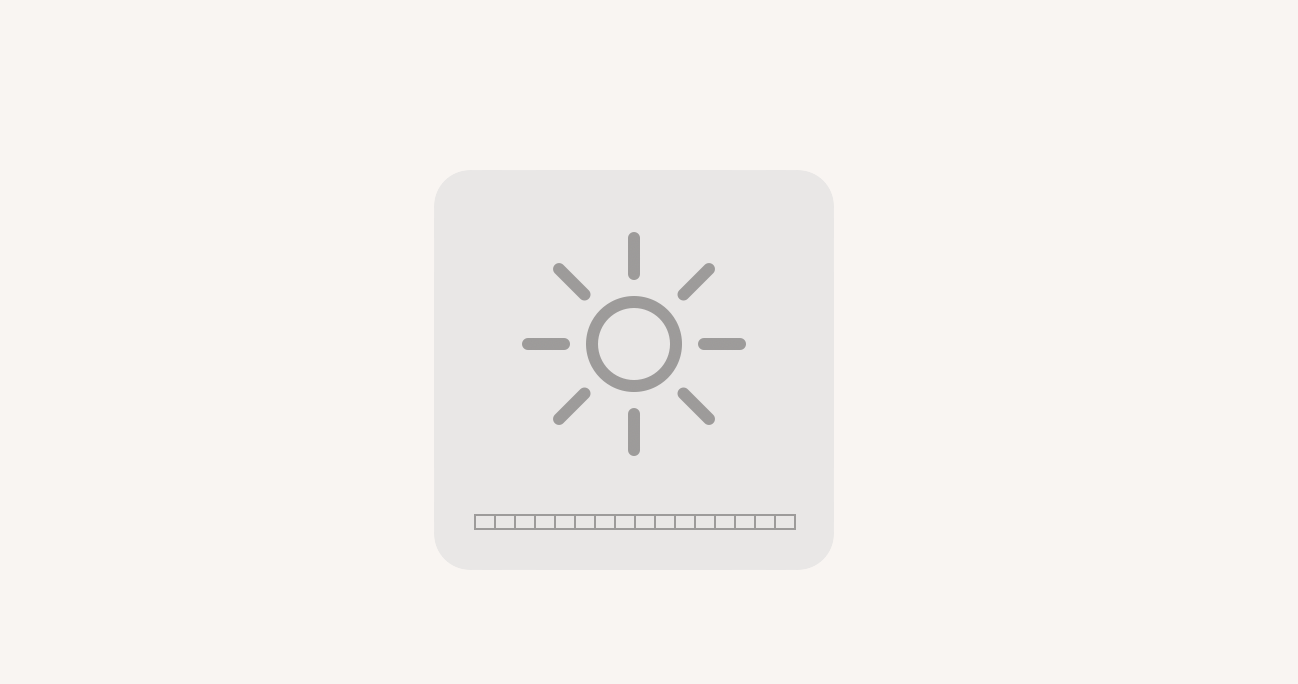 Tip: Press and hold Option + Shift while regulating brightness, it will let you make more granular changes.
All the different Mac settings can be tricky to manage and that's when you need an app that lets you control numerous settings from one spot. Try One Switch.
One Switch lives in your Mac menu bar and brings many Mac settings into a neat panel for easy management. Featuring a beautiful interface and Dark Mode support, One Switch is there to help you hide icons on the desktop, weed out distractions with DND mode, connect your AirPods, and more. Add screen brightness to the list of settings you'd like to keep an eye on and change it with one click from the One Switch menu.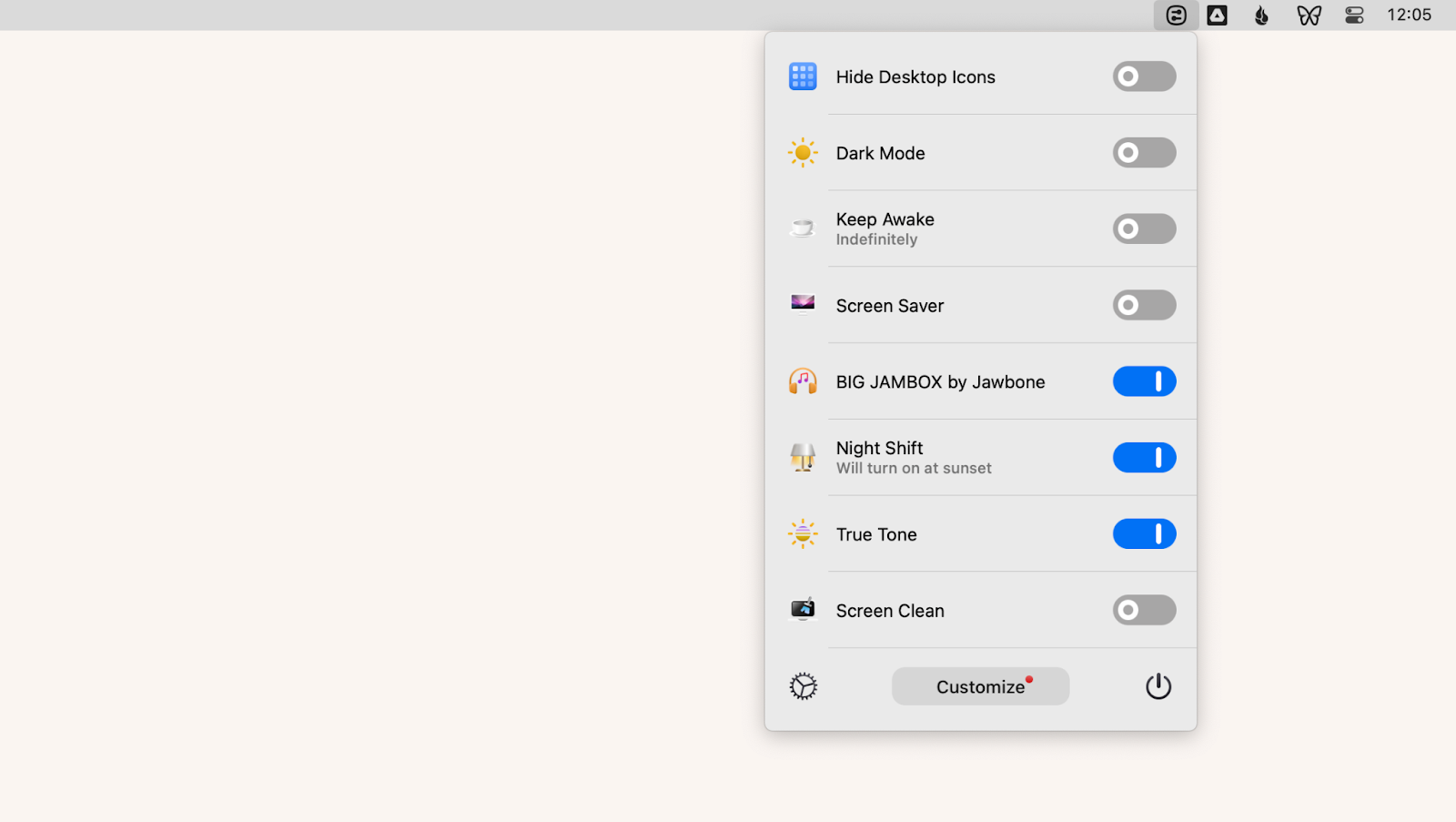 It's all simple when you're only using your Mac's native monitor, but what if you work across multiple displays?
If you have an external display with macOS integration, you'll be able to adjust its brightness the same way you do it on your primary monitor. Otherwise, you might need some help from DisplayBuddy.
DisplayBuddy is a controller app that will make your work smoother by letting you tweak settings such as brightness, contrast, or volume, and apply the changes to any connected monitor. Plus, DisplayBuddy offers a way to create custom presets for different work, lighting, and viewing situations so you don't have to adjust them manually every time.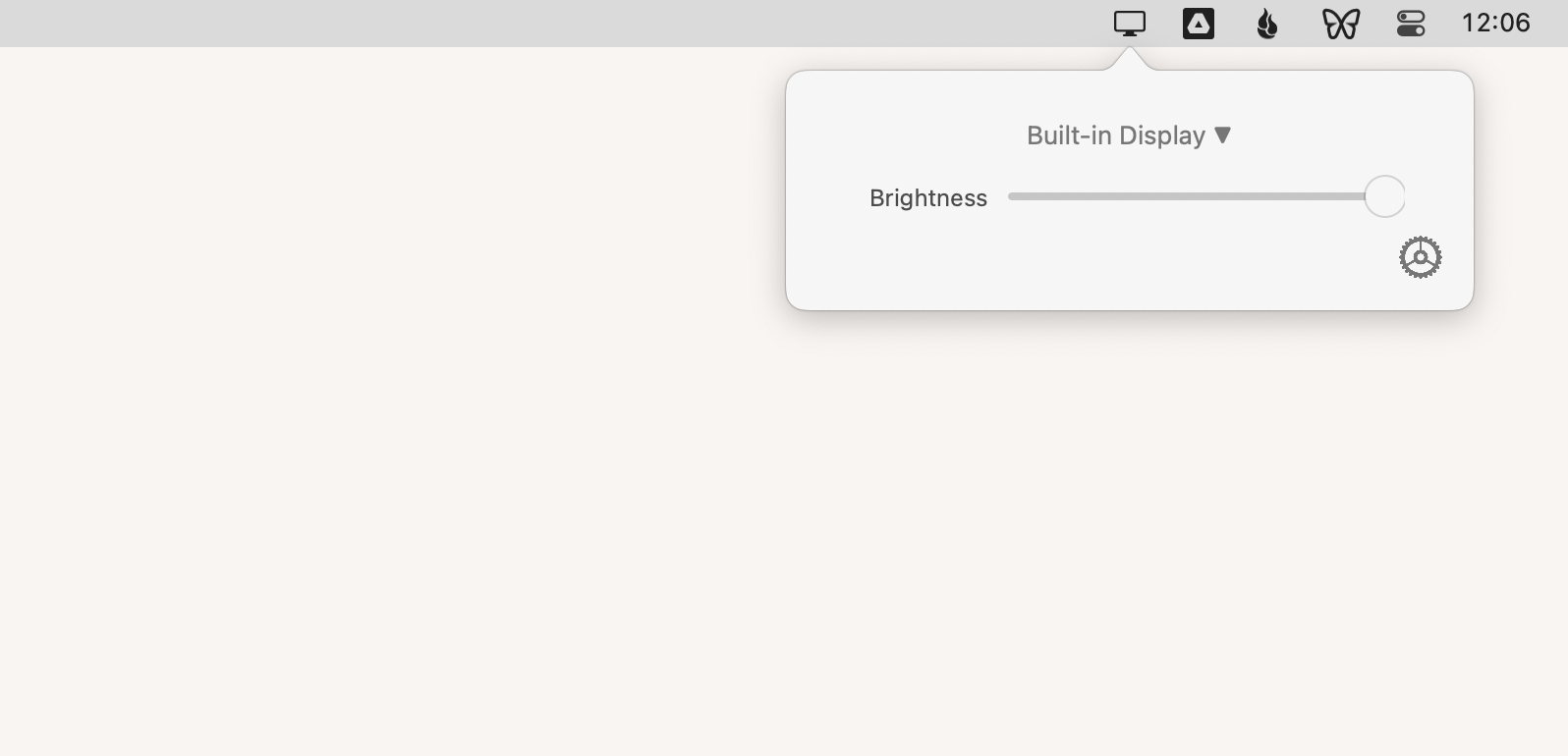 Force restart your Mac
One of the methods that works for fixing many tech issues is giving your device a full restart, which resets the operating system, clearing any temporary files that might be causing the problem on startup.
So if your MacBook Pro screen goes black randomly, follow these steps to perform a hard restart on a Mac that's turned on:
Hold down the power button for about 10 seconds
Wait another 10 seconds after your Mac powers down
Press the power button to boot it back up
If your Mac is off, press and hold the power button for a few seconds to try and force it to boot up.
Try to use keypress sequence
This MacBook Pro black screen fix isn't in the official Apple guides, but many users claim that a particular key sequence can bring a dead Mac screen back to life. Here it is:
Press the power button once, this will bring an invisible dialogue box on the black screen
Press S, which is the shortcut for Sleep on Mac
Press and hold the power button for four seconds to perform a hard shutdown
Wait for about 15 seconds and press the power button to restart your Mac
Reset the NVRAM/PRAM
NVRAM (nonvolatile random-access memory) and PRAM (Parameter RAM) are both small memory partitions that store Mac settings like volume control and display resolution to be able to access them quickly. If one or both of these memory partitions gets "stuck," the MacBook screen goes black, but still running. At this point a reset will help.
Keep in mind that the newer Apple Silicon Macs don't have the hardware for resetting NVRAM, so this method won't work on those machines.
Here's how to reset NVRAM/PRAM if your MacBook screen went black:
Power your Mac down
Press the power button to start the bootup process
Hold down Option + Command + P + R keys immediately and for at least 20 seconds
Note: If this process solves the MacBook black screen issue, check your system preferences to make sure the date and time, as well as display and disk options are correct since resetting NVRAM/PRAM may result in losing those settings.
Reset SMC settings
The Systems Management Controller, or SMC, is a Mac feature for managing things like temperature, keyboard, display, fans, and other processes. Similar to resetting NVRAM and PRAM, resetting SMC can help resolve some issues like Mac not starting up, not displaying video, or if your Mac screen keeps going black.
Here's how to reset SMC settings on Mac:
Power down your Mac and unplug it from the power source for at least 15 seconds before connecting it back to power
Press and hold the following keys while your Mac is powered down: Shift + Option + Control + power button
Release the keys once your Mac starts booting up
Note: If you have an Apple Silicon Mac, resetting SMC will not work, so you'll need to try another method to fix the MacBook black screen problem.
Repair disk permissions
Disk permissions are a set of settings that help keep the files on your Mac secure. All the files and folders on your Mac come with permissions that ensure no one can interact with or modify your system files without your permission to do so.
If disk permissions get messed up and can no longer provide adequate protection, apps can begin altering read-only files, which can lead to issues like lagging, freezing, crashing, and MacBook Pro screen blacking out.
Repairing disk permissions manually requires some technical knowledge, so it's easier and faster to use a professional Mac maintenance app like CleanMyMac X.
CleanMyMac X is a powerful tool to help keep your Mac in top shape. With a range of features from system cleanups and malware removal to speed boosts and storage visualization, CleanMyMac X has everything that's needed to fine-tune your Mac. And of course there's a module dedicated to maintenance to make any system repairs quick and easy.
Here's how to reset disk permissions on a Mac using CleanMyMac X:
Launch the app
Choose Maintenance from the left side menu
Select Repair Disk Permissions" in the main window
Click Run
That's all it takes! CleanMyMac X will reset your disk permissions in seconds.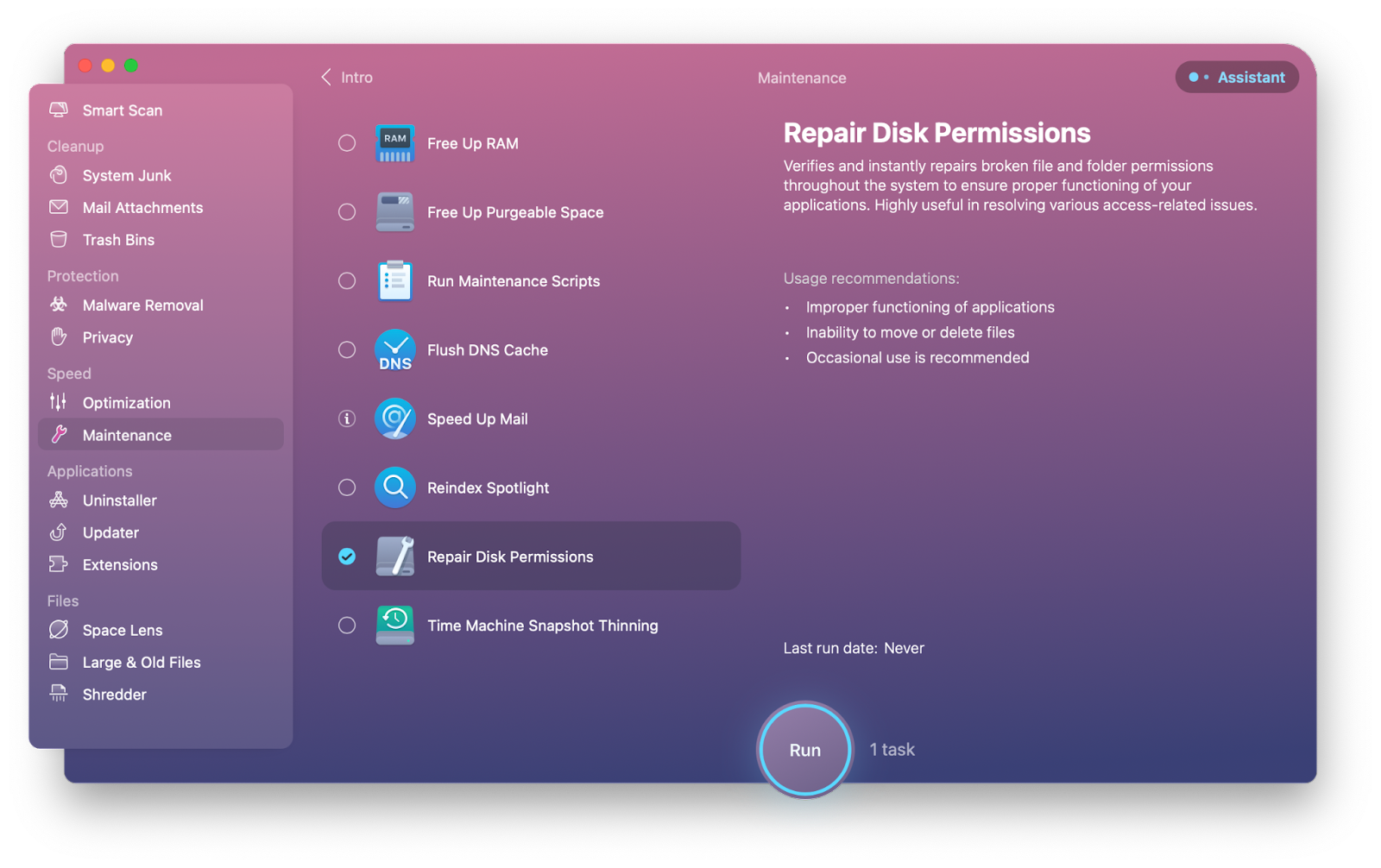 Unplug all accessories
Peripherals like keyboards, printers, mice, trackpads, and other external devices connected to your Mac can sometimes cause problems at startup. So while your MacBook Pro screen goes black randomly and you're on a quest to fix it, disconnect all accessories from your Mac as a precaution.
Boot into Safe Mode
Starting up your Mac in Safe Mode can help identify whether issues you're experiencing are caused by software that loads as your Mac starts up. Safe Mode allows you to power on your Mac while preventing non-essential apps and login items from booting up.
Here's how to boot into Safe Mode if your MacBook screen went black:
Power your Mac down completely and wait for about 15 seconds
Press the power button to turn it back on and immediately hold down the Shift key as your Mac boots up
Release the Shift key when you see the login window
Log in with your username and password
Note: It's normal to be asked to login twice. Look for Safe Boot in the upper right corner of one or both login windows.
Reinstall the macOS
If all else fails, you can give your Mac a new life with a fresh reinstall of macOS, which can help get rid of corrupt files or bugs present in the previous version. This process will require you to boot into recovery mode and choose a macOS version during the reinstallation process.
Keep in mind that reinstalling the operating system will bring your Mac to its factory state and all your personal settings and data might be lost in the process. That's why it's important to perform regular backups of your Mac if you want to preserve your files should a disaster strike. For this, you need the help of Get Backup Pro.
Get Backup Pro creates full or partial backups of all your essential files and can do that on a custom schedule! This reliable backup utility features a mix of backup methods like simple copy, clone, incremental, and versioned. Once your data is backed up, you can get it back to any other computer and it's not necessary to install the app on this machine. Plus, you can save up to 60% of storage space on your devices with Get Backup Pro's compressed backups!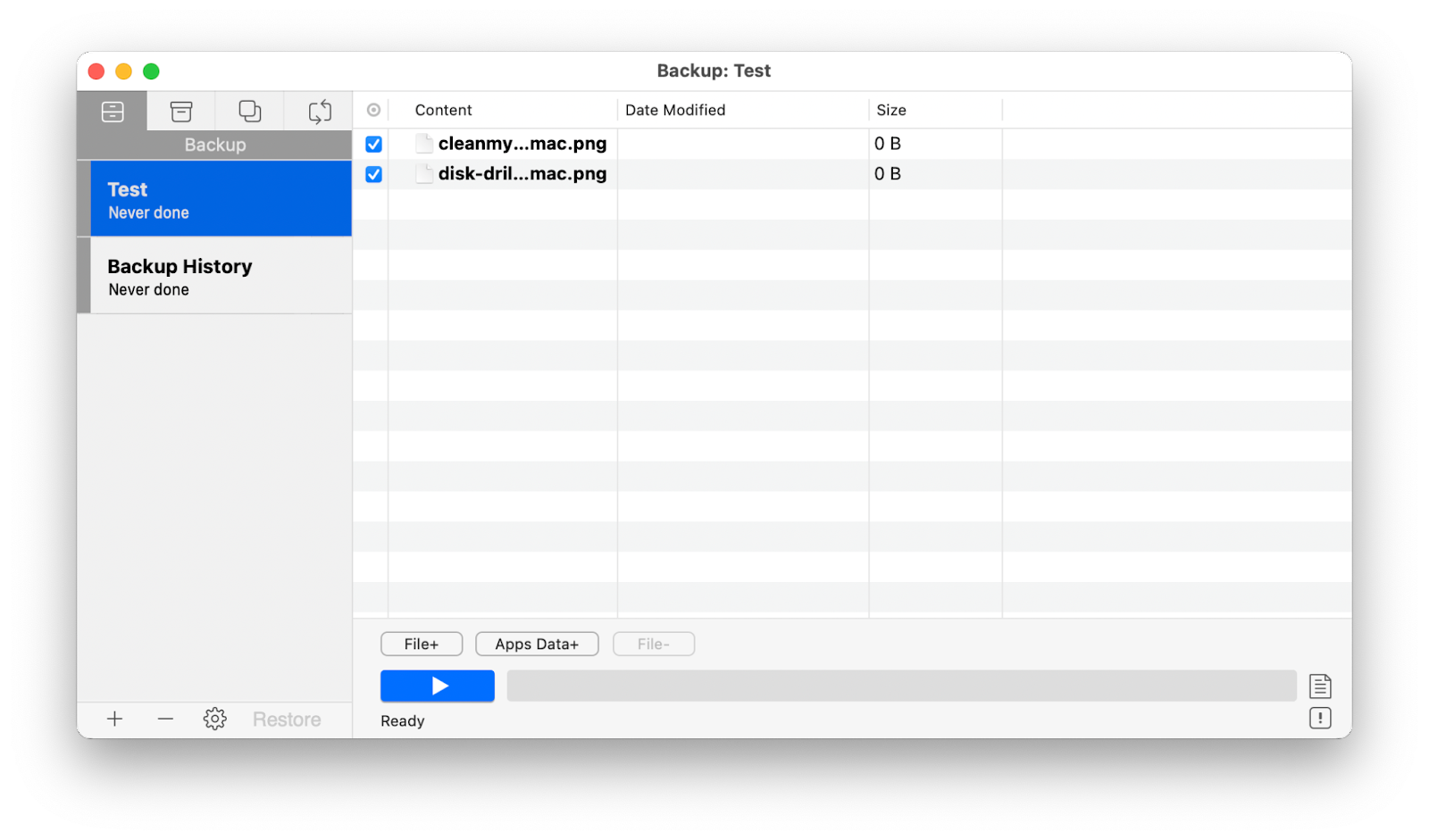 Although the MacBook Pro screen blackening can be frightening to see, you now know numerous ways to bring your computer back from the dead.
Since many Mac issues can be prevented by simply maintaining your device, it's a good idea to use CleanMyMac X for routine checkups and more thorough cleaning to make sure your Mac is always in peak condition. And remember to create a copy of all your essential files with Get Backup Pro, so even if your Mac screen keeps going black, your data will stay intact.
Plus, One Switch will provide easy access to all your Mac's settings, while DisplayBuddy will offer full control over your external monitors.
Great news! All four apps are available for free during a seven-day trial of Setapp, the leading suite of productivity apps for your Mac. In addition to these apps — CleanMyMac X, Get Backup Pro, One Switch, and DisplayBuddy — you can get immediate access to 240 other incredible tools for Mac and iOS. Give Setapp a try today and see how powerful you and your Mac can really be!
FAQs about MacBook black screen issue
In addition to the troubleshooting guide shared above, here are a few more solutions if your MacBook Pro screen goes black randomly.
Why is my MacBook screen black but the keyboard lights up?
This is an indication that the system is getting powered up, but either the GPU is having problems, your internal disk drive is corrupted, your display is damaged, or the LVDS cable is loose.
How do I force restart my Mac when the screen is black?
If you have a newer M1 or M2 machine, press and hold Shift + Control + Option + Power for about 10 seconds. Then power on your Mac to check whether the dark display problem has been fixed.
Can you fix the black screen of death on Mac?
It depends on your situation, but yes, sometimes if your MacBook screen went black you can fix it by performing one or a combination of the steps outlined in this guide like restarting your Mac, resetting the SMC or NVRAM, or updating macOS.