Get Movist Pro for your beloved movies
You don't need much prep to enjoy a movie. Some ice cream, a good company, and Movist. Catered for macOS, Movist is a superb replacement for your default media player with the perks like subtitles and custom playlists.
High-performing movie player for Mac
If you compare the flow and interface, Movist is very similar to QuickTime. So you'll hardly have any problem adopting the player. Use Quicktime or FFmpeg to decode movies and reopen with any custom decoder—it's faster than you can imagine with H.264, H.265/HEVC hardware decoder acceleration. While speeding things up for you, Movist has been designed to consume minimum CPU power.
Manage your watching experience
Movist places overlay controller on your screen, so that you can customize quality, size, or subtitles as you watch. It's non-distractive and appears only when your mouse pointer is approaching. What's more, you can specify default preferences for when you open a video—from track language to quality to filters. And UI themes, of course.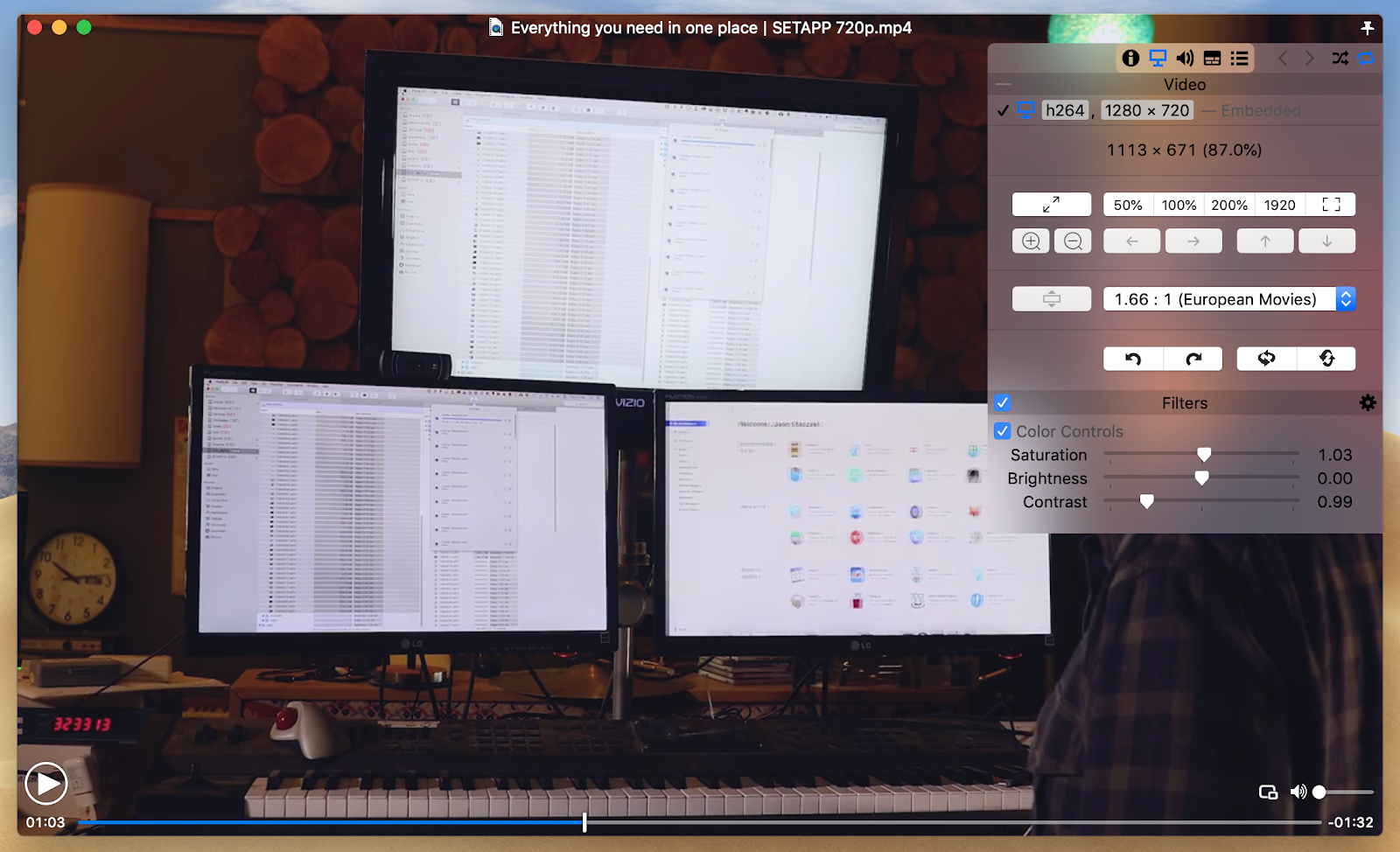 Subtitles that talk to you
The app enables you to view multiple subtitles at the same time as well as set different tracks for audio and video. Customize style and location for your subtitles in Preferences > Subtitles. You'll probably use the same set of languages, so we recommend to save those to a separate list for easy switching.
For visual clarity, place subtitles into letterboxes that will automatically adapt to your screen. Finally, if you have any trouble reading the subs, you can listen to them. Enable audio subtitles by clicking on the speech button and adjust the speaking speed if you like.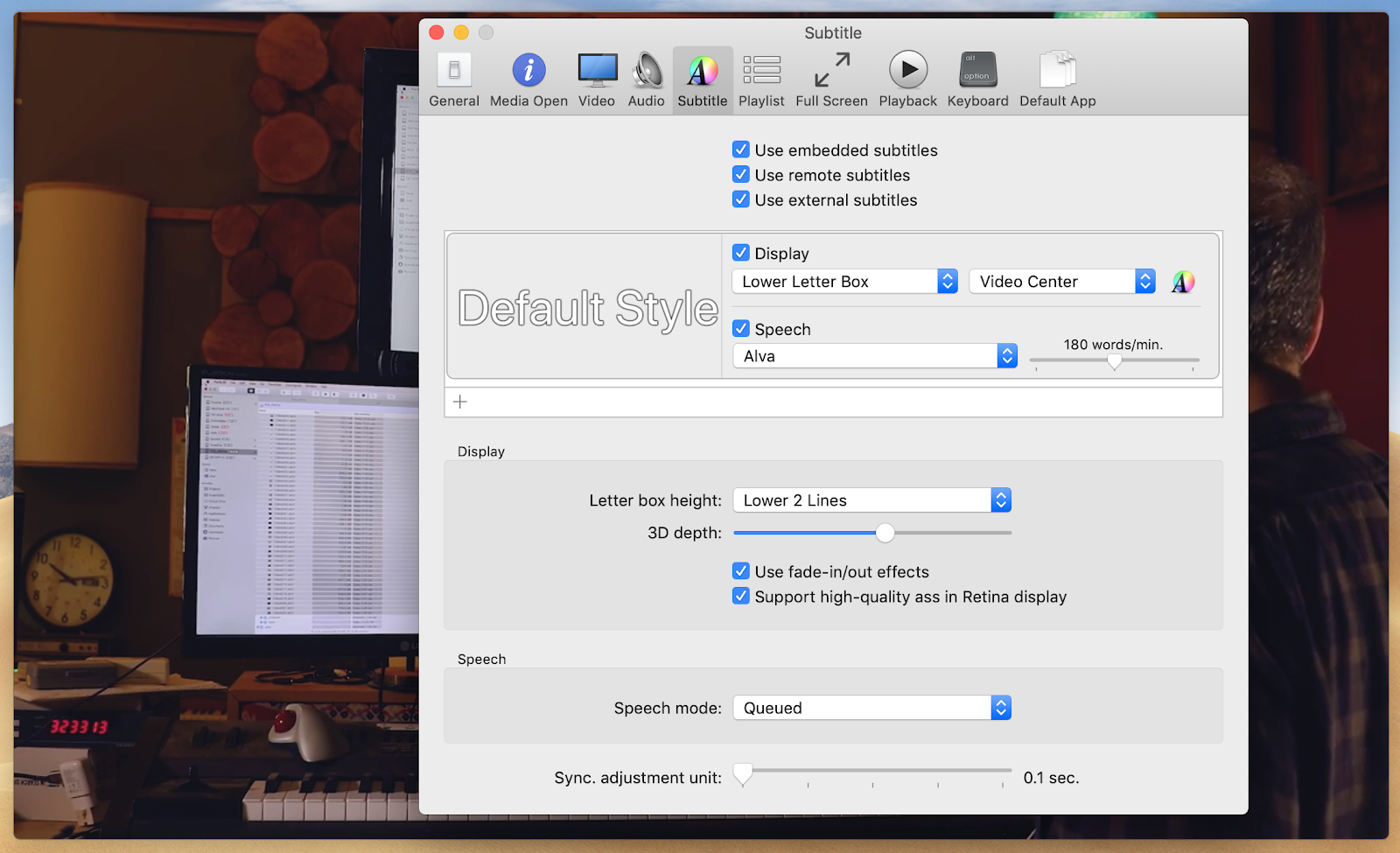 Intuitive playlist creation
Another beautiful side of Movist is that it brings your favorite videos into playlists, all by itself. Enable playlist auto-filling in Preferences and the app will match every video you open with available series and subtitle files. You can also add videos manually anytime.
Once you have a playlist, sort items by order, use repeat and shuffle modes, and adjust speed flexibly. One handy drop-down menu covers all the options.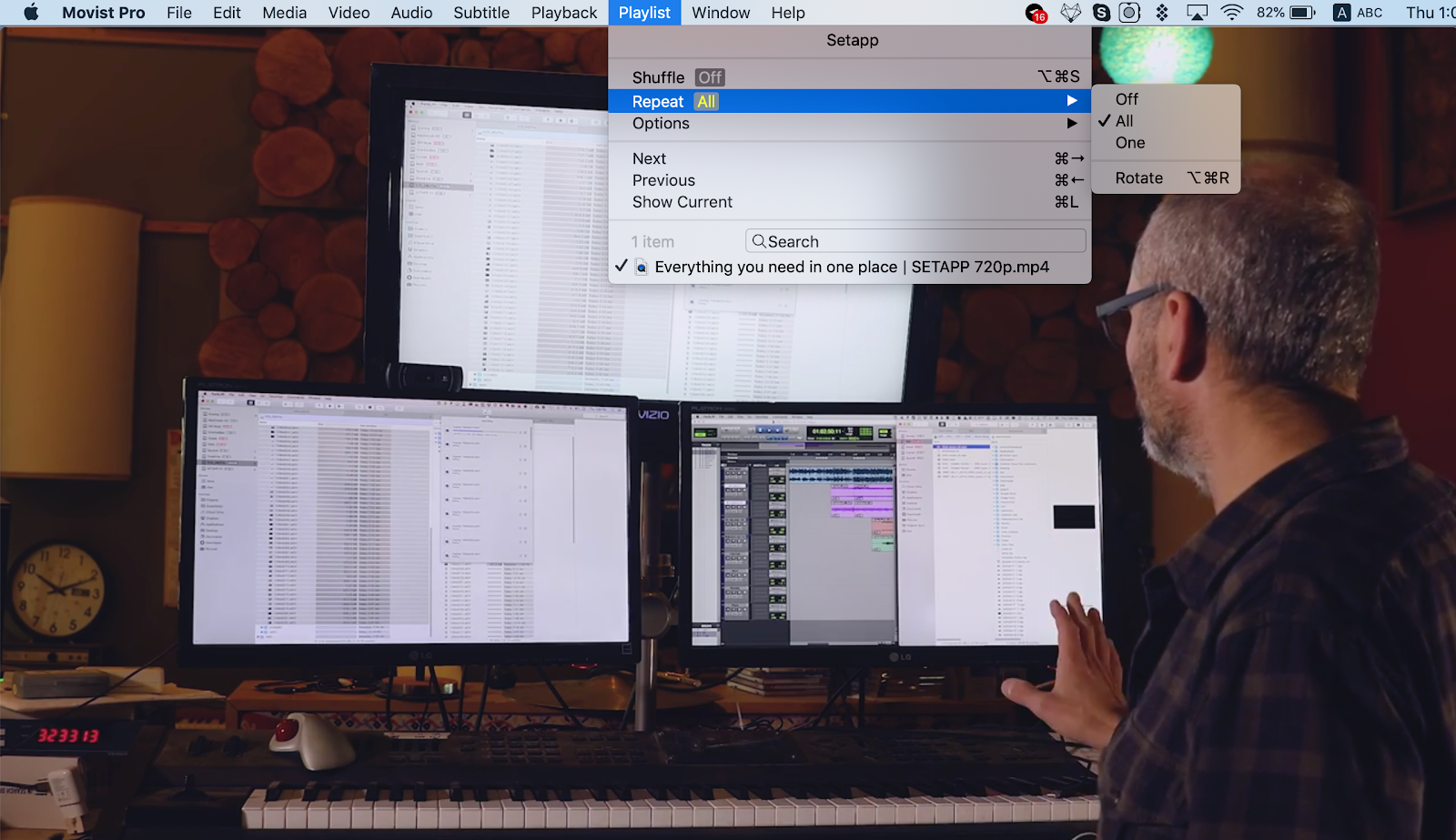 You can purchase Movist or Movist Pro on the official website or try it for 7 days free. Alternatively, get Movist on Setapp to enrich your toolkit or use it along Elmedia Player—both available with your Setapp subscription.