Everyone loves Macs for their aesthetically pleasing, beautiful, minimalistic designs. Whether you have an iMac or a MacBook, you can be sure that its iconic shape will stay relevant for a long time — a true rarity in the world of tech.
However, if we stop to think about it, most iMacs, MacBooks and other Apple devices are considered timeless precisely because their design changes so little year over year, which also makes it hard to tell them apart.
So you might be wondering how to find Mac model number? Or you might be asking yourself "How old is my Mac really?" or even "What MacBook do I have right now?" Let's dive into these questions one by one.
Why Bother With Your MacBook Model Number?
You don't really need to know the MacBook Pro model number to use it day to day, which is why most people have never even bothered with this question before. In some instances, however, questions like "What kind of computer do I have?" do in fact matter.
First of all, when you're trying to sell your Mac, you need to know how to find MacBook model number to tell people what type and year your Mac is, along with its exact specifications.
Likewise, when you want to buy a new Mac, it's a good idea to compare its components to your current setup to see what's actually different. Or else, why buy it? But to do compare everything properly you need to master the Mac model lookup.
Lastly, asking "How old is my computer?" is also important when you're updating software or buying a new app, as you need to make sure your Mac fits the system requirements. Why pay for something that won't run?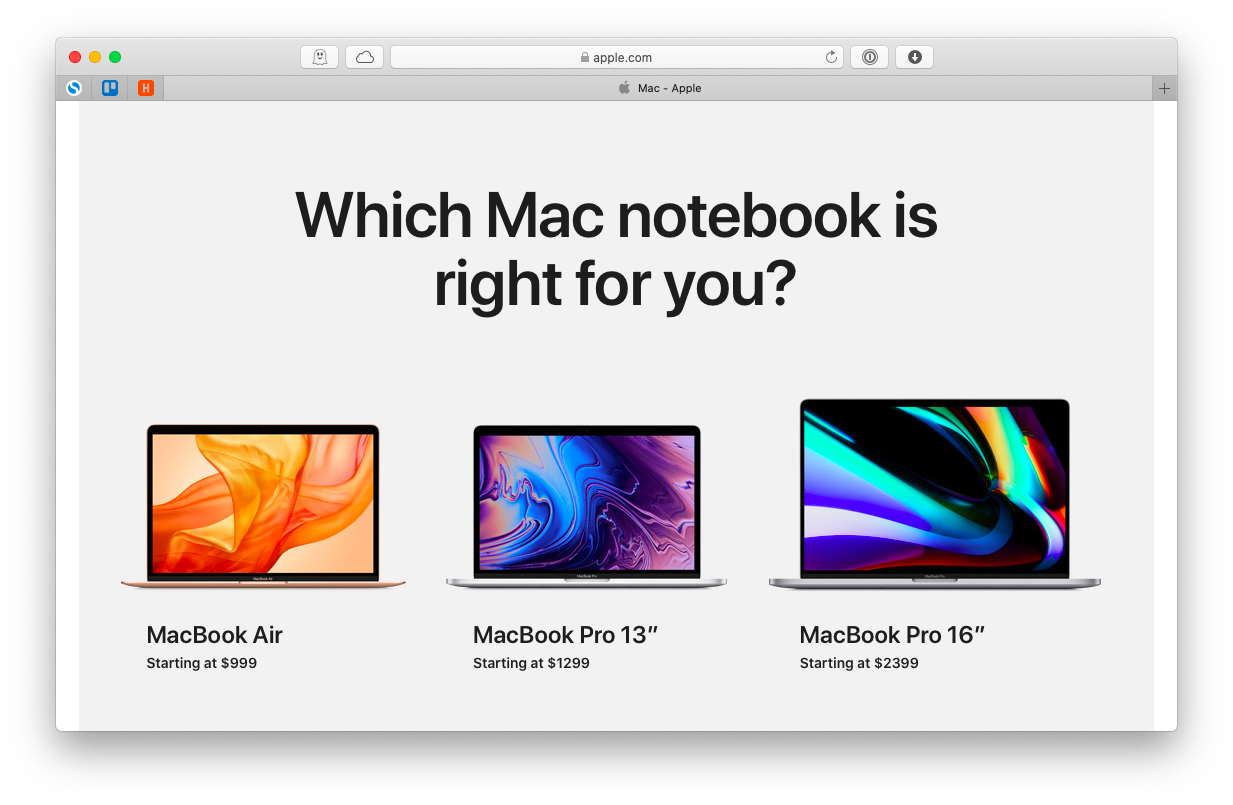 What are all the Mac models?
Before explaining how to find model number on MacBook, iMac, or any other Mac, it would be useful to show all types of Apple computers first.
MacBook is the lightest laptop Apple has ever produced (apart from the 11-inch MacBook Air). Currently not in the official lineup, but there are still lots of these in circulation.
MacBook Air is a mainstream consumer oriented model, which used to be made in 11 and 13-inch versions. Now only the 13-inch one remains and was last updated in March 2020 with Retina screen and Magic Keyboard 2.
MacBook Pro is the most powerful Apple laptop model, traditionally offered in 13 and 15-inch sizes, the latter of which has been changed to 16 inches as of 2019.
Mac mini is an entry-level, build-it-yourself Apple desktop, to which you can connect your own screen, keyboard, mouse, and any other device.
iMac has been a staple desktop in Apple's lineups for decades (first launched in 1998). Its processor is merged together with its screen, which comes in 21 or 27-inch sizes. In 2017, Apple has released a more powerful 27-inch iMac Pro targeted at the most demanding users.
Mac Pro has always been Apple's top-of-the-line desktop, with server-like processors and mind-boggling computing power (currently possible to add up to 28 CPU cores).
How to find your Mac's model number
Even with this variety of devices, the find model number MacBook process is extremely easy:
Click on the Apple icon in your menu bar (top-left corner)

Select About This Mac

Record the first line for the model (e.g. MacBook Air), then the size of the screen (e.g. 13-inch), if applicable, and the date of production (e.g. Early 2015)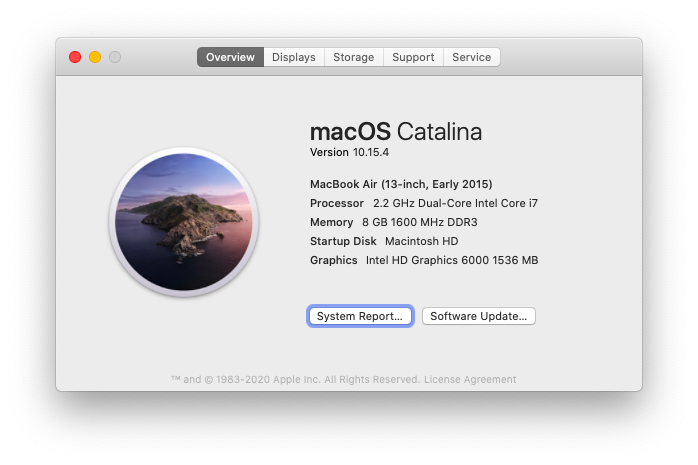 Besides, the About This Mac menu also gives you lots of additional vital information about your Mac, which you can use to sell it or compare to other Macs out there.
Another way to see a detailed picture of your Mac is to launch System Information:
Open your Applications folder ➙ Utilities

Double-click System Information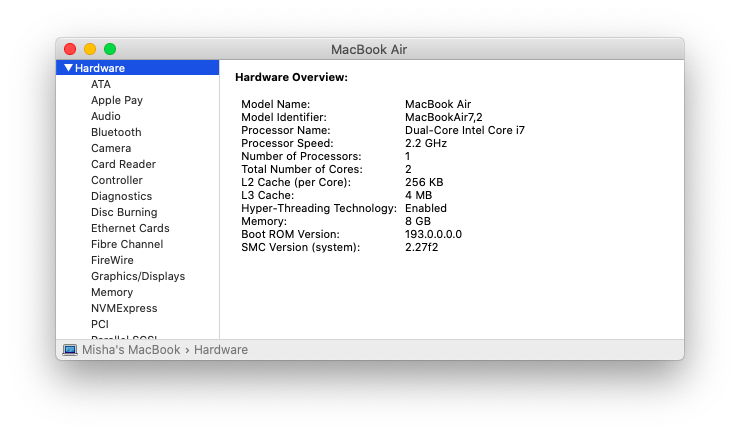 While System Information doesn't summarize your Mac's status as effectively as the About This Mac menu, it dives much deeper into every single aspect of your Mac (just navigate the tabs in the sidebar).
Finally, your questions about "What model is my MacBook Pro?" or "What year is my MacBook Pro?" are resolved once and for all. Tip: read the article about how to reset your mac.
How to find the model of a turned-off Mac
In rare cases, you might not be able to get into your macOS and open About This Mac or System Information. For this scenario Apple has left a backup serial number printed directly on your Mac.
Here's how to find Mac model number with your device turned off:
All MacBook models have their serial number printed on the bottom of the laptop

All iMacs and iMac Pros similarly have their number printed on the bottom of the base

Mac minis feature their serial numbers at the bottom of their body

For cylinder-shape Mac Pros, the number is at the bottom. For tower-like ones, check the back panel first.
Once you find Mac model number, you can use Mac model lookup online to get more specific information about it:
Visit checkcoverage.apple.com

Paste your serial number ➙ Continue

Your exact Mac model, size, and date will be displayed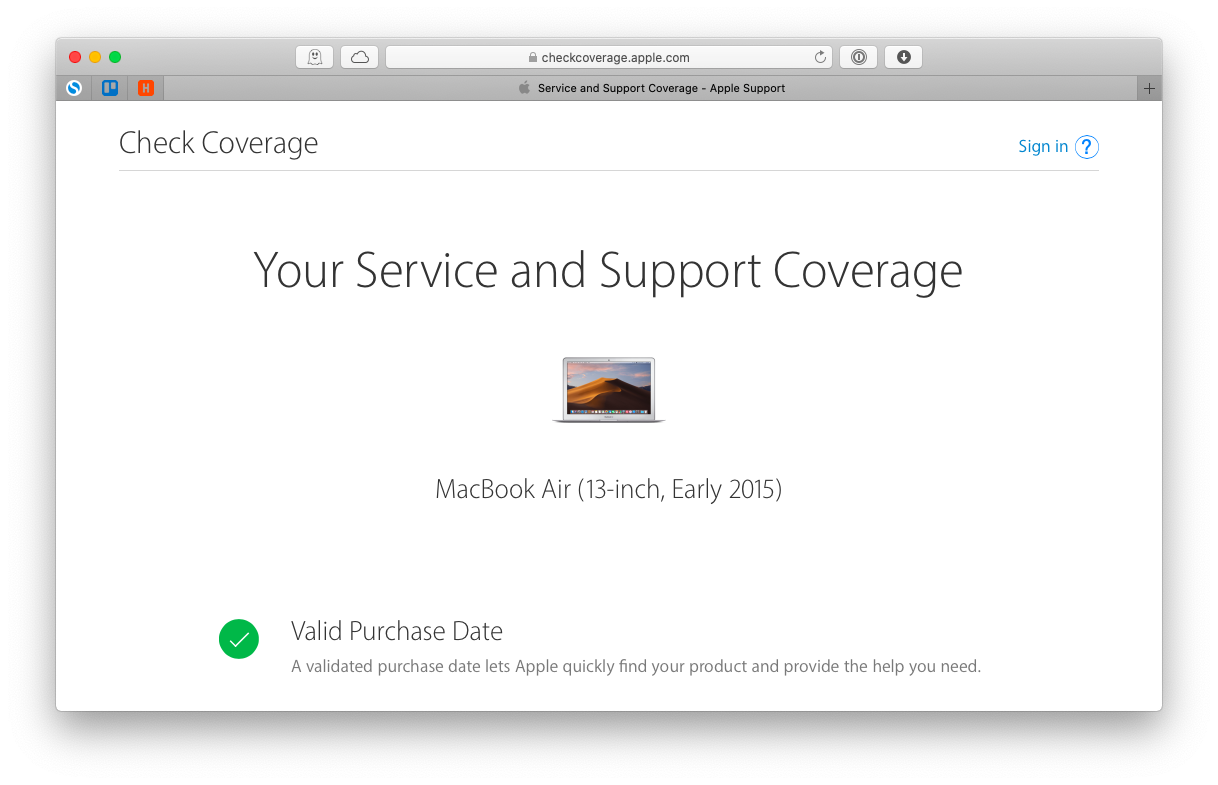 How to monitor your Mac's state anytime
Even when you know your MacBook model number, it only gives you the most basic information at best. To really understand how your Mac operates, what kind of power it requires, how much memory is being used up, and more, you need a professional monitoring solution.
iStat Menus is by far the best system monitor for Mac that lives quietly in your menu bar. This utility will help you get much needed clarity about your Mac like never before. See the state of your sensors, hard drives, CPU, GPU, RAM, and networks all at once, all at the click of a button.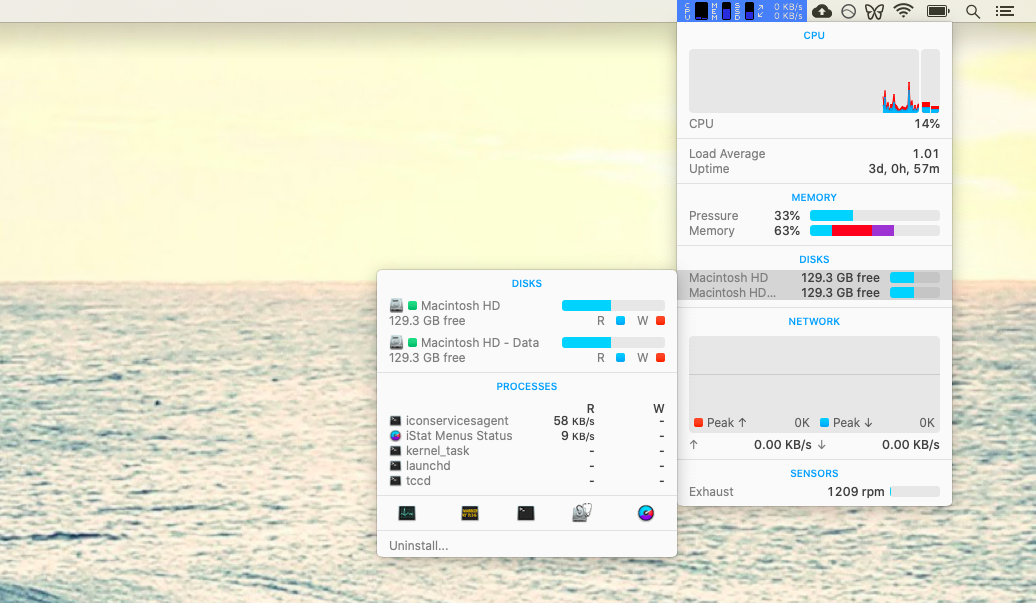 How to prepare your Mac for selling
Given that most of the time people need to look up their MacBook Pro model number before posting the device for sale, there's one more crucial preparation step that shouldn't be forgotten — backing up your hard drive.
Get Backup Pro offers one of the fastest and easiest backup solutions on the market right now. You can either save selected folders or clone your whole Mac on an external hard drive in no time. And if you have a storage volume connected to your WiFi network, you can schedule incremental backups to make sure you don't ever lose any data, no matter what happens to your Mac.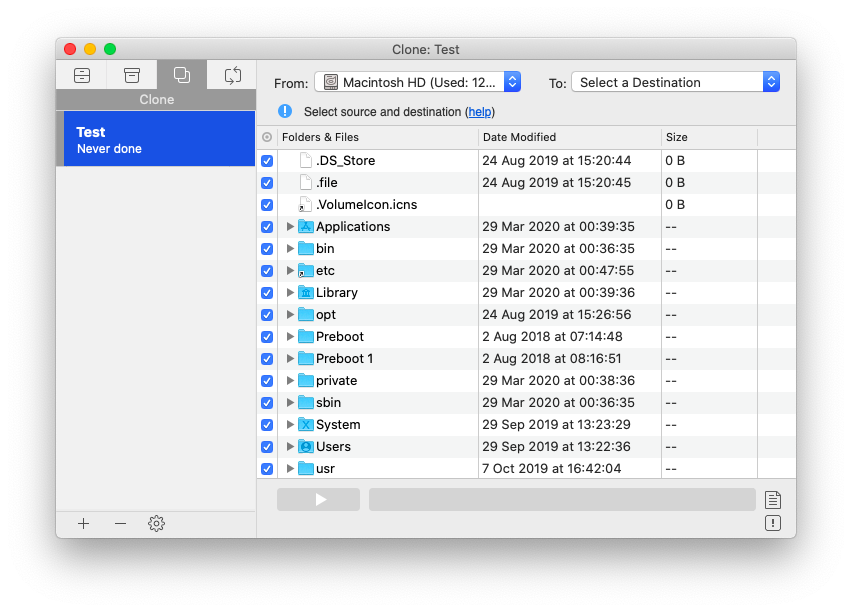 How to optimize your Mac in seconds
While you might be thinking that it's time to sell your Mac and upgrade to something better, since you find it slow and unresponsive, the problem might not be in the hardware at all. Instead, it could be all the software-based weight that has accumulated over the years: user logs, broken login items, bits of deleted apps, cache files, etc.
CleanMyMac X allows you to get rid of all the fluff in your Mac in the blink of an eye. Reindex your email database and Spotlight, remove temporary items from your system, repair disk permissions — all with one click.
How to get a brand new Mac with CleanMyMac X:
Open the app and navigate to Smart Scan
Click Scan
Review Details to select everything you want to change
Hit Run
Read the full article about How to clean up and optimize your Mac.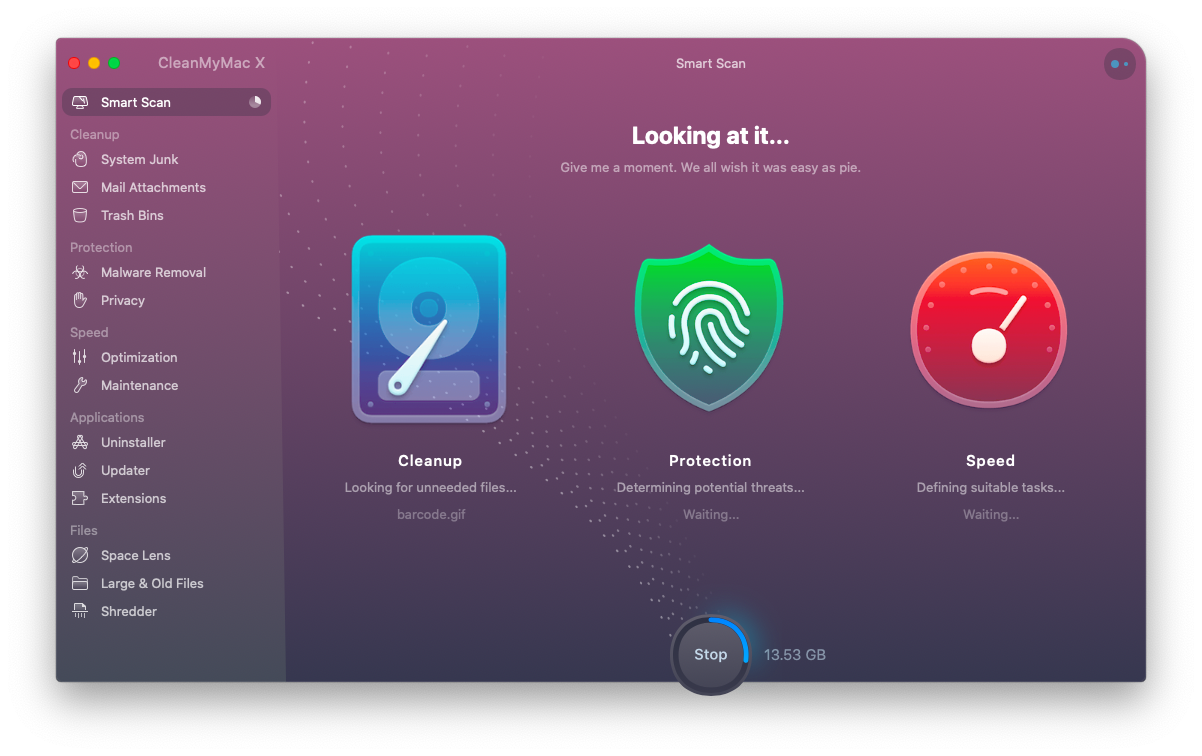 As you can see, knowing how to find MacBook model number is important, since it lets you properly position your Mac within its competitive landscape. Even better, install iStat Menus to get more accurate information than anywhere else. If you decide to sell your device, don't forget to back it up with Get Backup Pro. And try using CleanMyMac X first to get it back in shape. Maybe you don't need to sell it just yet.
Best of all, iStat Menus, Get Backup Pro, and CleanMyMac X are available to you for free for seven days through the trial of Setapp, a platform with more than 170 world-class apps to elevate your everyday experience of using a Mac. Try them all at no cost today, why not?