Bring your memories to life with Diarly
You think you remember that perfect holiday retreat you had last year. But if you dive into memories, there will be gaps. Unlike your brains, digital journals are capable of recording everything. Even the mood.
A diary your mom won't be able to read
Dearly, Diarly records your perfect moments, memories, and observations. As well as hides them. Not under your bed where someone can stumble upon it, but behind powerful encryption and password protection. Write, customize the look, and apply formatting flexibly. Diarly will ensure that it stays secure.
Keep track of your journaling
An entry a day keeps laziness away. If you want to introduce some discipline into your journaling routine, Diarly has your back. Create custom milestones and let the app track the word count for your entries. To see how you perform over time, check writing statistics by specific date range.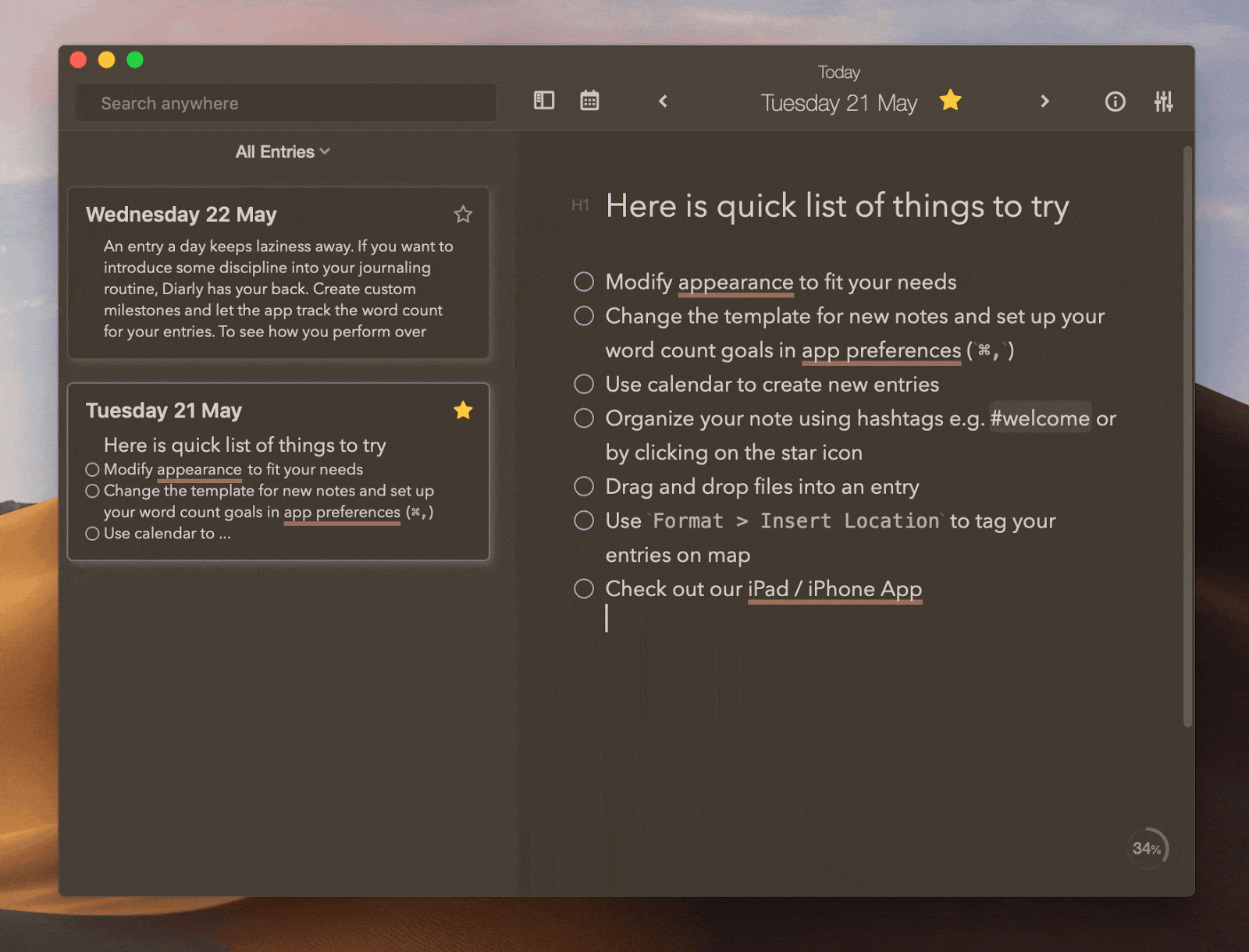 Edit it away
Diarly has an in-built Markdown editor with bullets, headers, and more. So if you want to customize formatting for different journal entries, you can easily do so. Diarly supports simplified import to and export from Markdown. To enrich your digital diary, throw in links, photos, and attachments right in the app. You can also customize post templates to make entries look the way you want.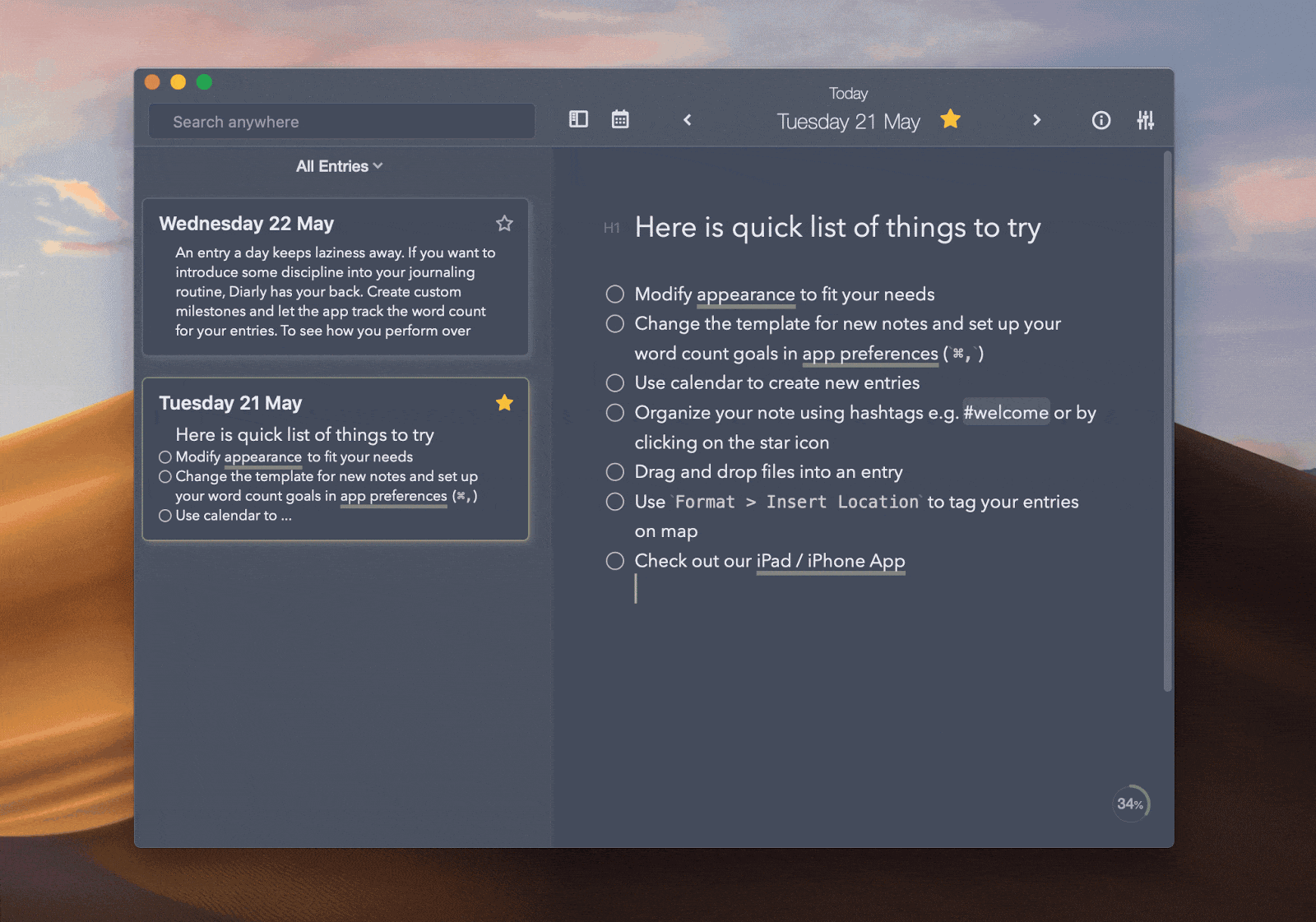 No more playing hide-and-seek
If you come to the point when you have to scroll through a lot of text to find one of your previous entries, you might want to use a few Diarly hacks. The app allows to star posts as well as create and search through hashtags. To check what you've written on a specific date, there's an in-built Calendar.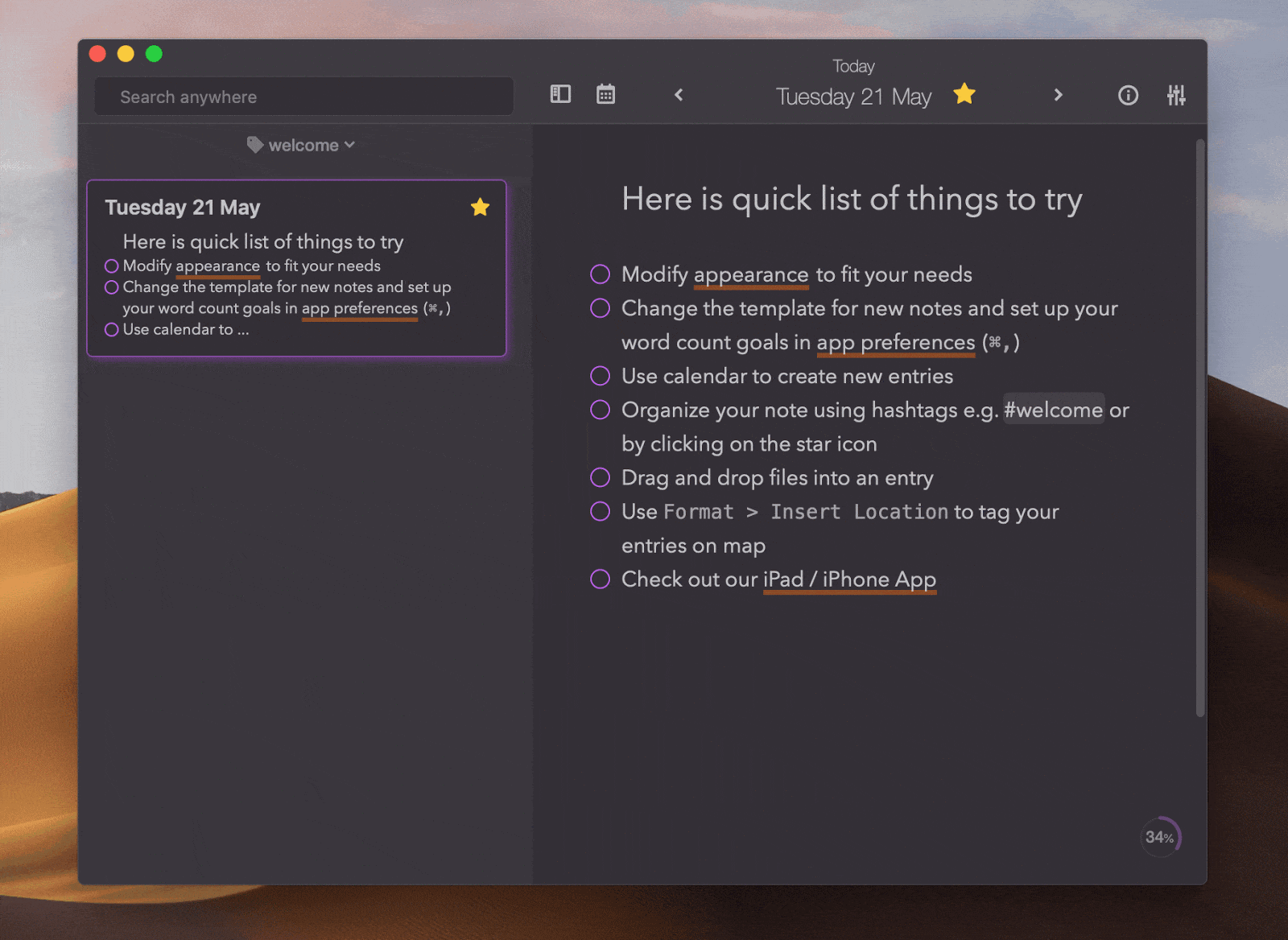 Take your digital journal anywhere
You can have a moment of inspiration anywhere – on the subway, maybe? So you need to ensure it's possible to jot down ideas on mobile. Thanks to cross-device sync via iCloud, you can access Diarly not only on Mac, but on iPhone/iPad as well. Just in case you forgot, it's totally secure.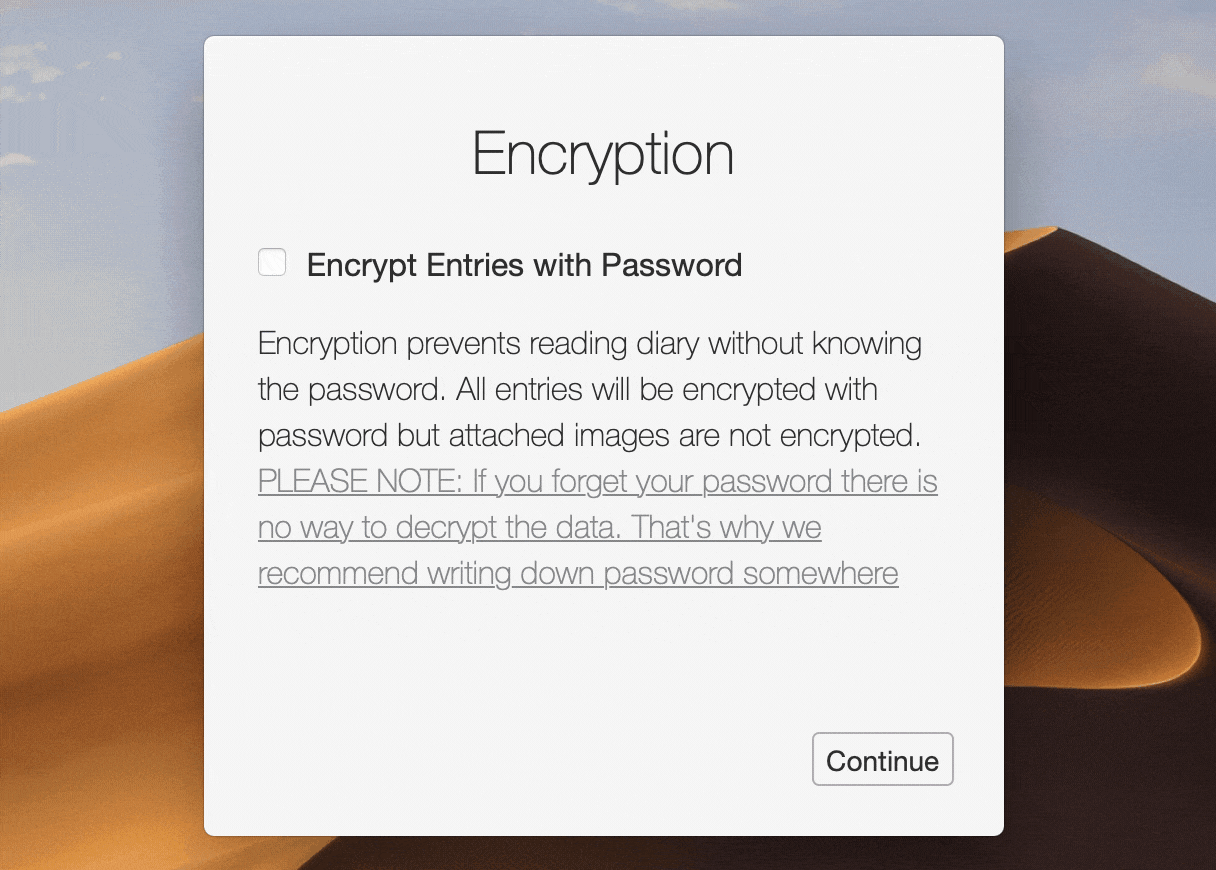 Setapp has Diarly and you can have it too. It's effortless, totally secure, and exciting to journal with the app sitting on your Mac and mobile, ready to pick up the most fascinating moments of your life. Don't let yourself forget.