How to record a screen with sound on a Mac
When it comes to recording your Mac's screen, you have plenty of options to choose from. macOS actually has a built-in tool to record screen, including with audio. Or you can use handy third-party apps that help you unlock more advanced screen recording capabilities, edit your recordings and share with your teammates.
Let's take a look at all the tools.
Screen record on a Mac with one click
The simplest way to record your Mac's screen is to use CleanShot X. The app allows you to choose how to record your screen captures — as a GIF or an MP4. Moreover, you can include audio from your device's Mac when recording or even try out the app's experimental feature of recording computer audio.
All you have to do is click on the CleanShot X icon in your menu bar and then select Record Screen and press Space to begin recording your current window. You can also set up a shortcut for screen recording.
In CleanShot X, you have the option to add your camera feed to the recording, as well as show clicks and cursor and highlight keystrokes in your recording. Additionally, you can enable Do Not Disturb while recording in the app's screen record settings before you begin.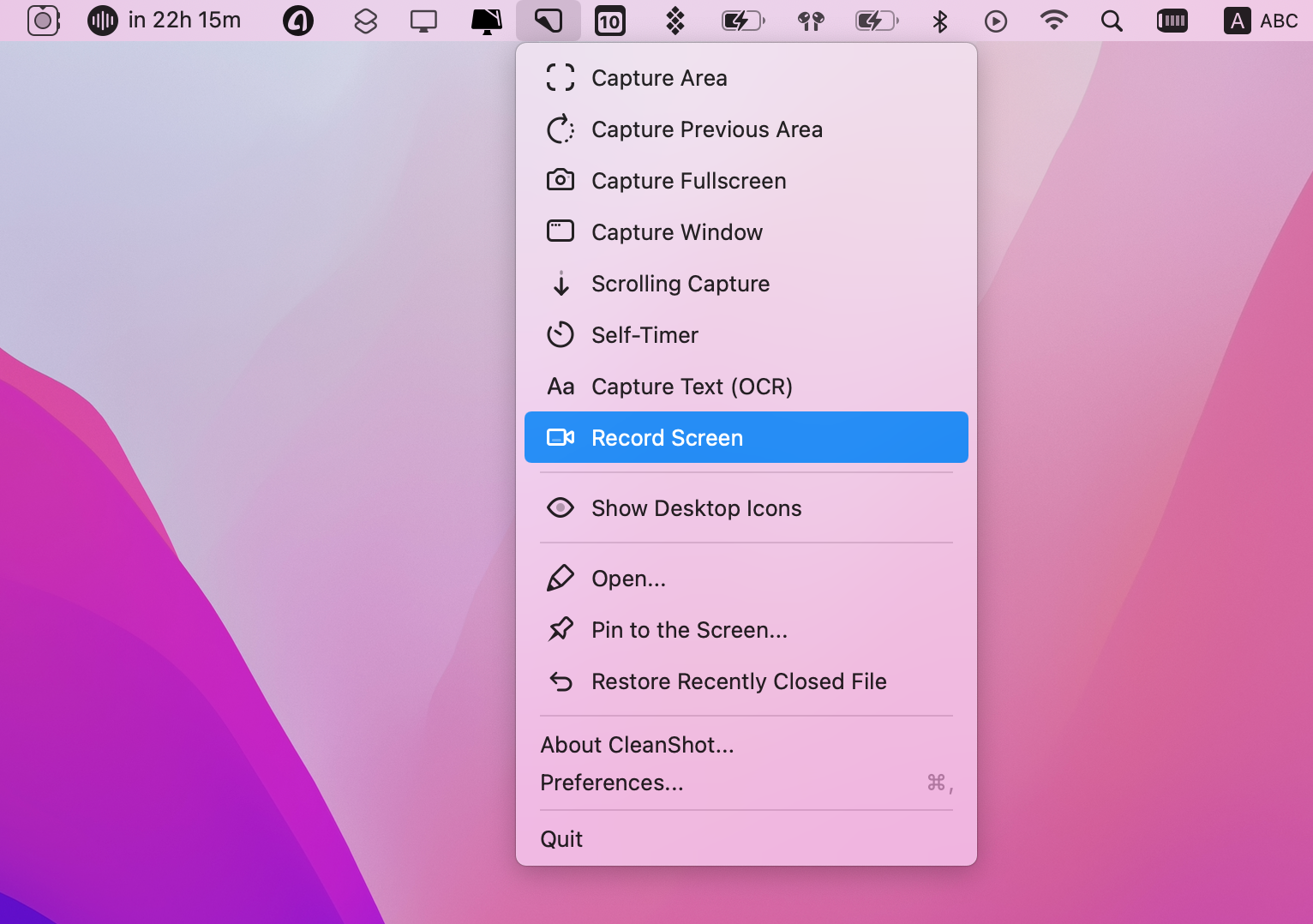 By the way, you can also create quick GIFs out of your screen with Gifox. This smart GIF maker for your Mac is quick and efficient, plus provides you with quite a few GIF editing options to adjust the size, framerate, max colors, and more.
How to record a video on Mac with your webcam
Capto is another app that allows macOS users to do screen capture with audio. What's more, it allows you to record video using your webcam and choose between recording your Mac's mic or computer audio. Here's how to record with webcam:
Open Capto via Setapp
Click Record in the toolbar
Choose "FaceTime HD Camera (Built-in)"
Start Recording.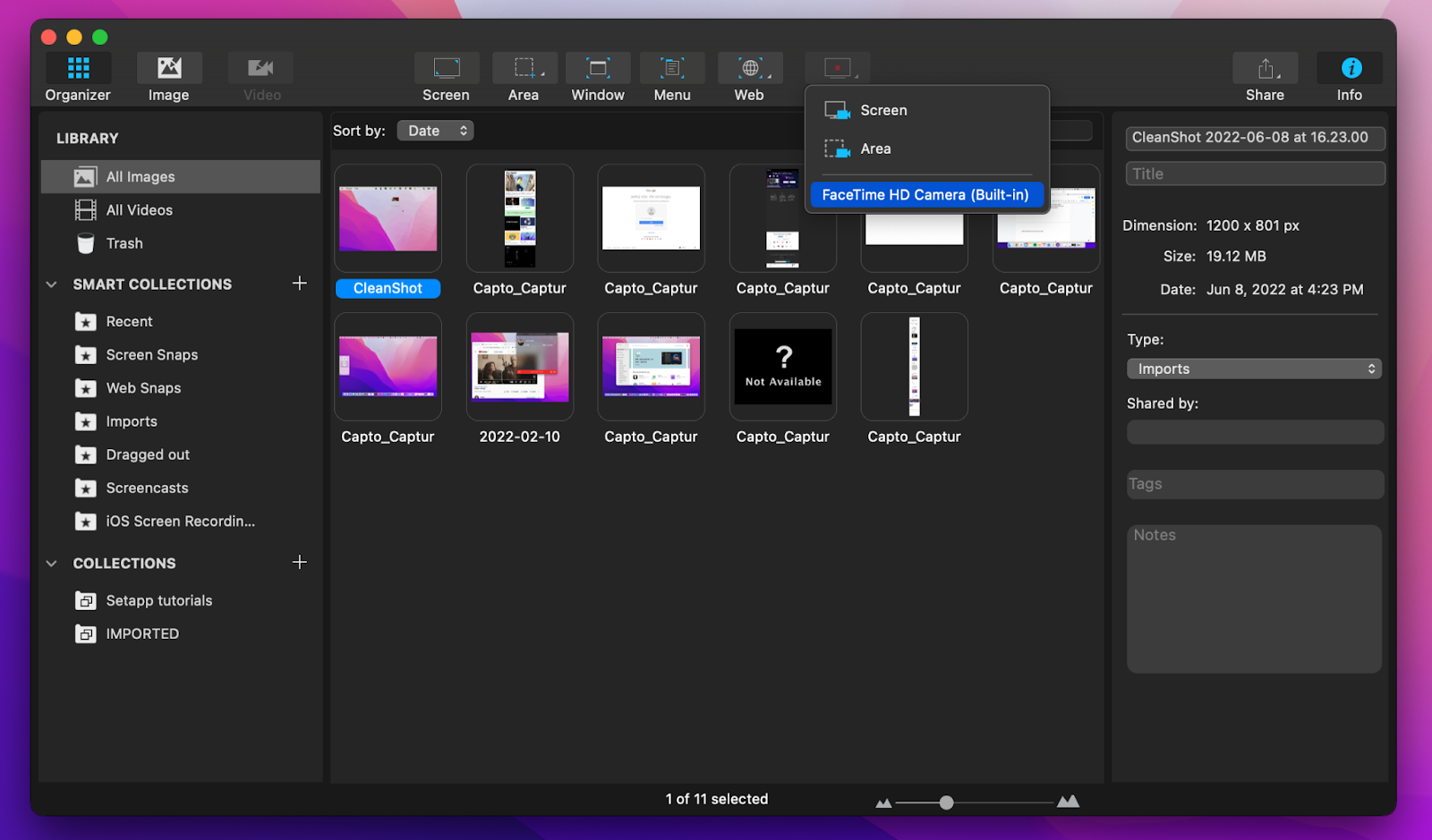 On top of that, Capto offers great video editing capabilities and you can add visuals to your recording to make it more informational.
Screen recording for teams
But what if you want to record your screen to exchange quick messages with your team? With remote work becoming a much bigger part of our lives, more and more tools surged in popularity to enable teammates to collaborate remotely just as effectively as in person. Sending a quick voice or video message for your team is what these apps are made for.
Yac is an asynchronous tool to help teams communicate quickly and efficiently with the help of voice as well as video messages. Record your screen, do a voiceover, and send it to colleagues — even if they don't have Yac!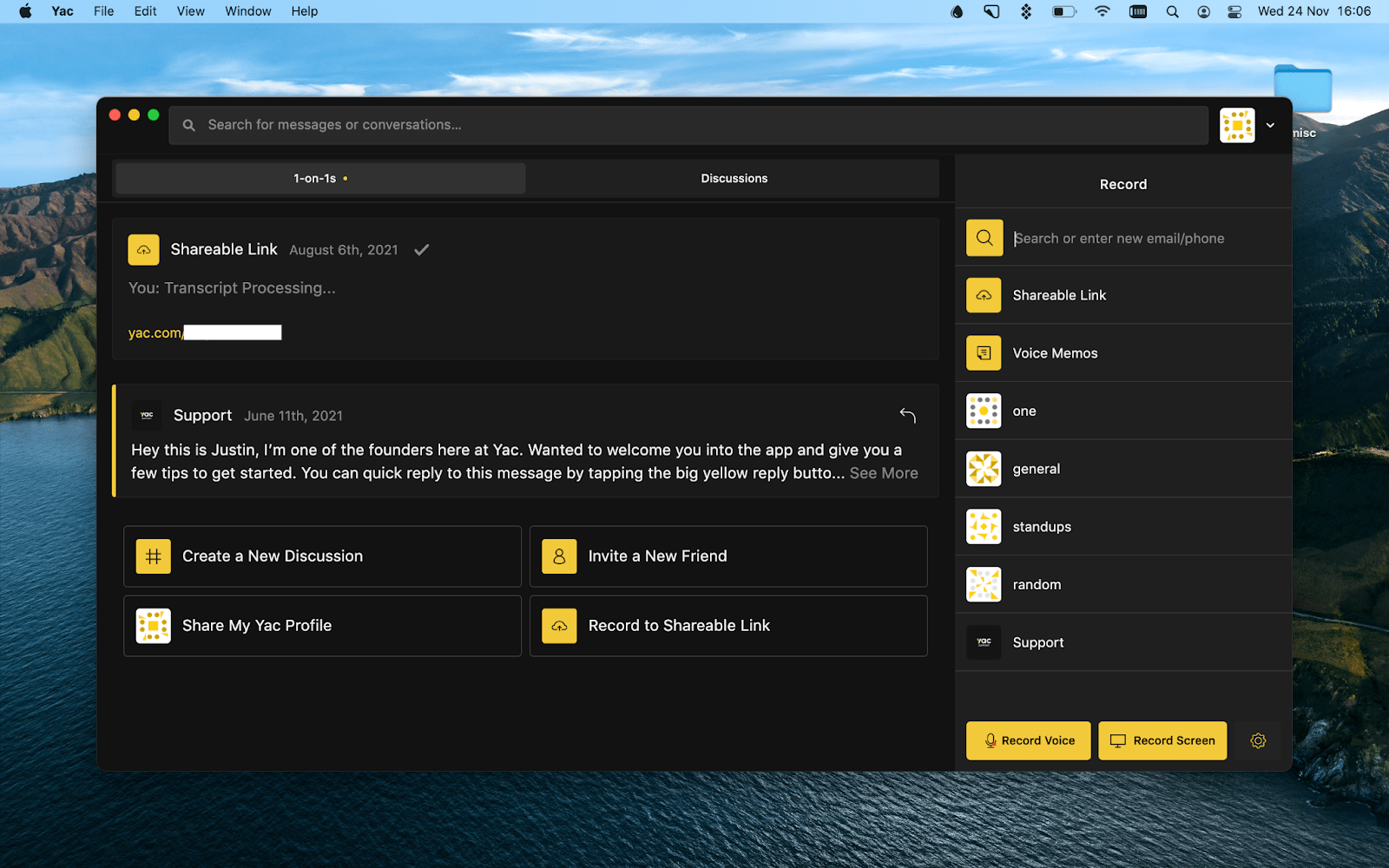 Tape is a dedicated screen recorder for collaborations with a great capability to choose the window you want to record right from the menu bar. Make instant screen recordings with this app, make highlights in your record, include webcam feed, and quickly share with colleagues or customers. Don't want bulky files taking up space? Set expiry dates for your recordings.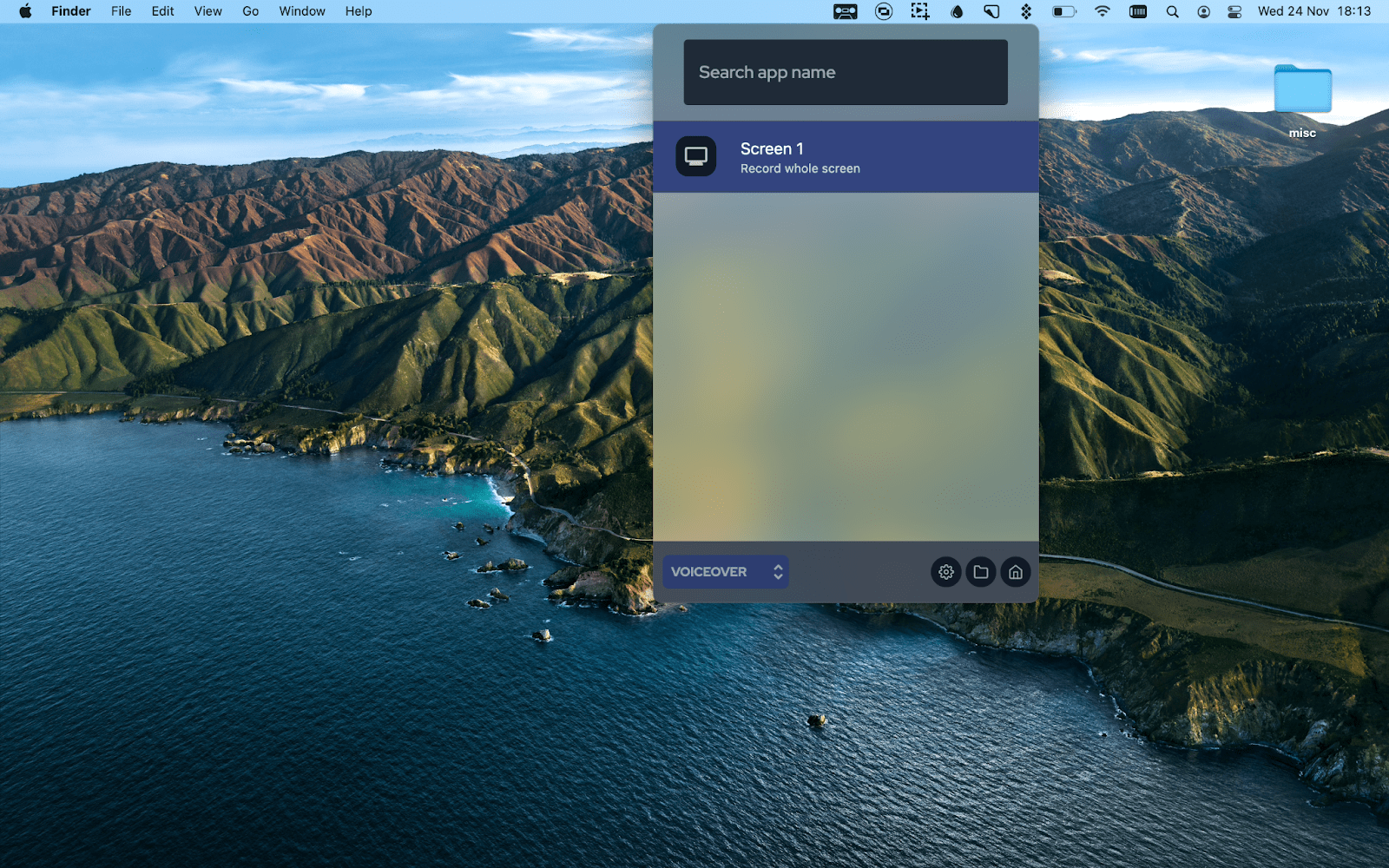 How to record audio in screen recordings
As we've described above, you can record audio with your screen recording on Mac using tools like Capto, CleanShot X, Yac, Tape, and even Mac's own built-in screen capture.
One other unexpected way to record screen with audio is with Dropshare app. Essentially a sharing tool, Dropshare allows you to make instant screen recordings and save them to your synced cloud accounts. Just click on the mic icon in the screen recording video prior to hitting the red record button and your voiceover will be recorded along with your screen.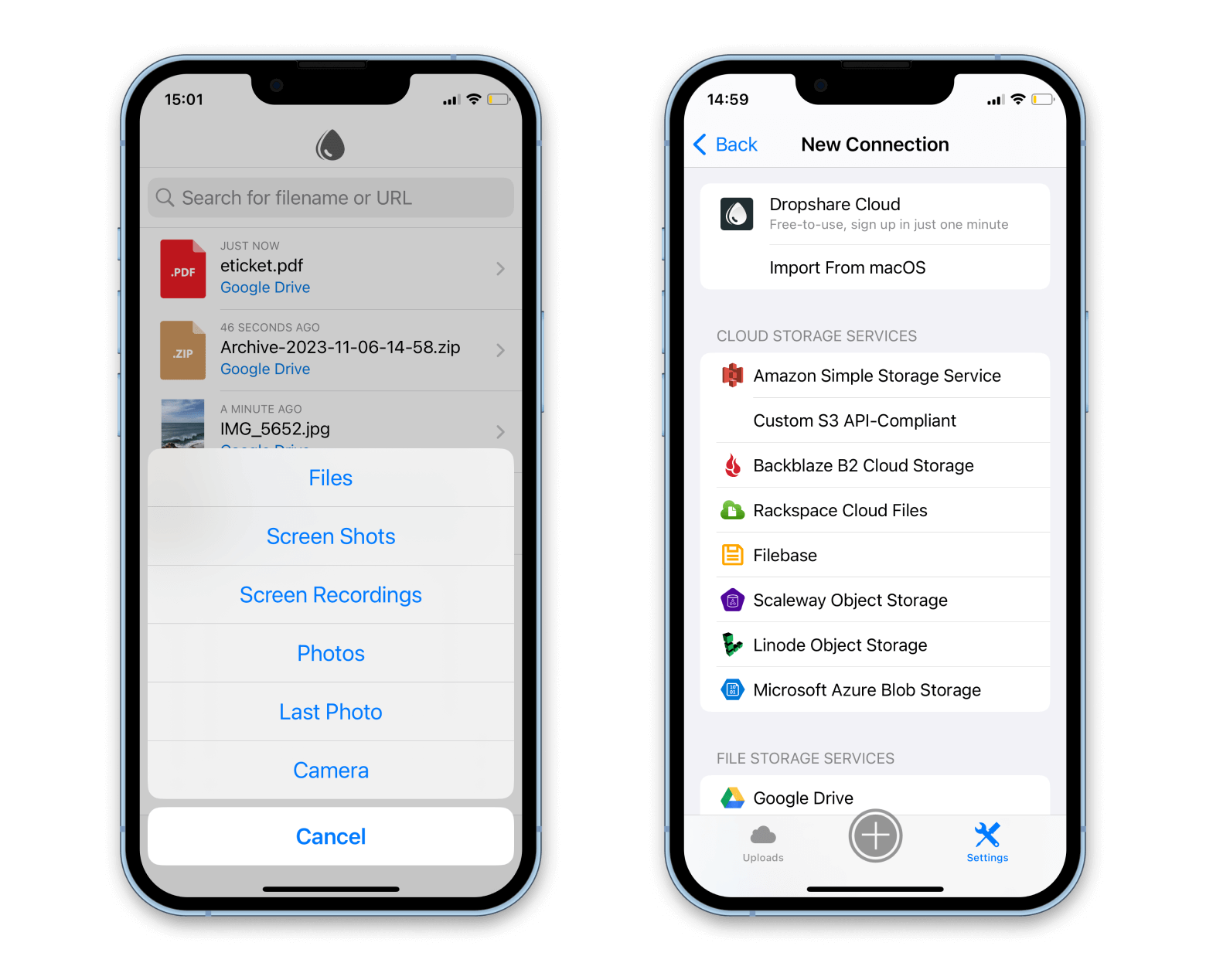 What we love about Dropshare is that it lets you save your recordings to the cloud and then quickly share them with anyone via a link. This way, you're not cluttering up your Mac storage.
Edit recorded video
With most tools listed above, you can do basic edits of your recording, like cutting its length. You can also add speech bubbles, text, and more information to your screen recordings with Capto.
CameraBag Pro is a dedicated photo and video editor where you can adjust image brightness, sharpness, colors, change temperature and exposure, and even add filters.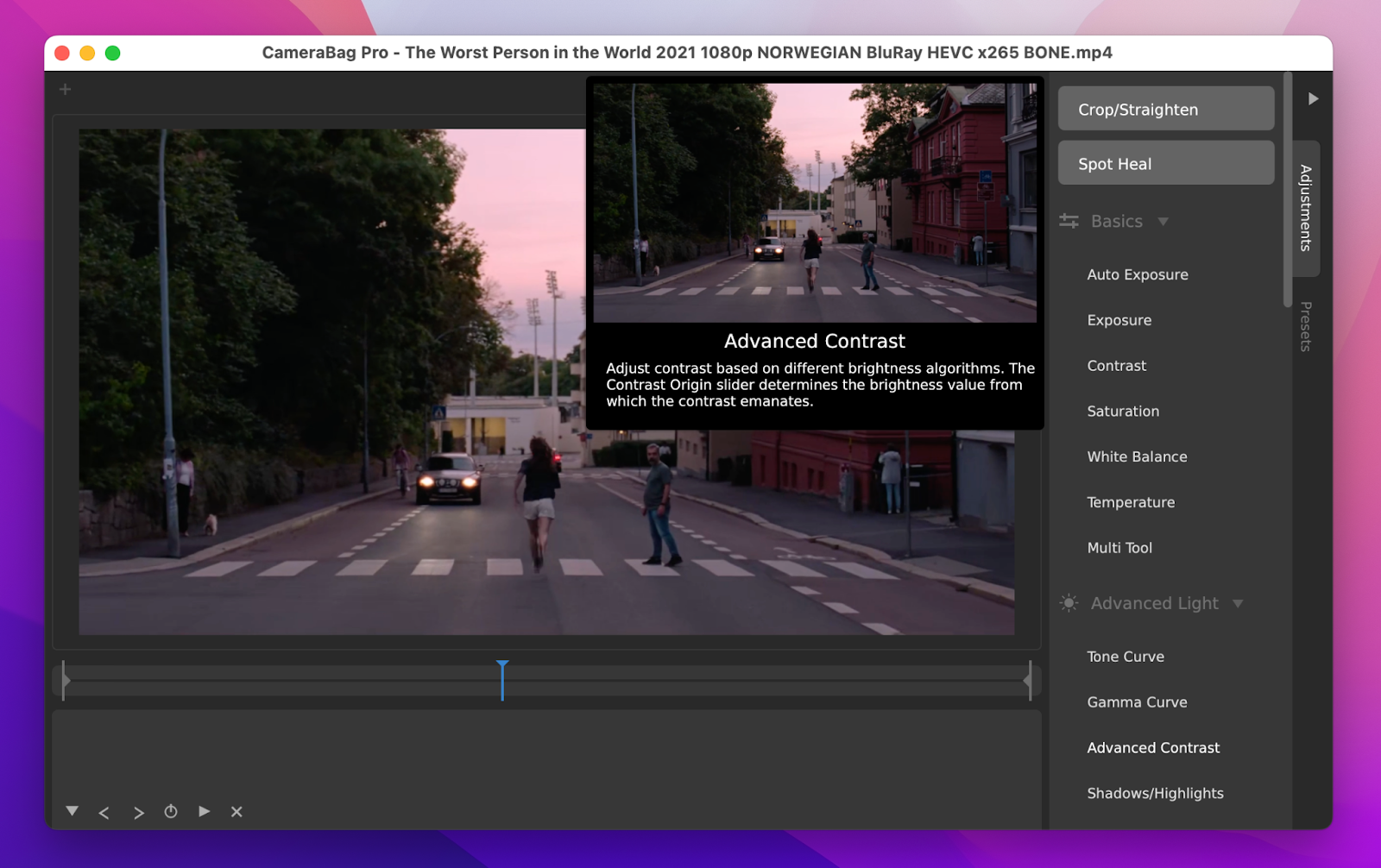 How to screen record on a Mac with QuickTime
When you are recording your Mac's screen with its built-in screen capture tool, you are actually using native app QuickTime. You can either use the keyboard shortcut we've listed at the very beginning of this post or open the app, then go to File > New Screen Recording and choose to record the entire screen or its portion, as well as enable audio recording in Options.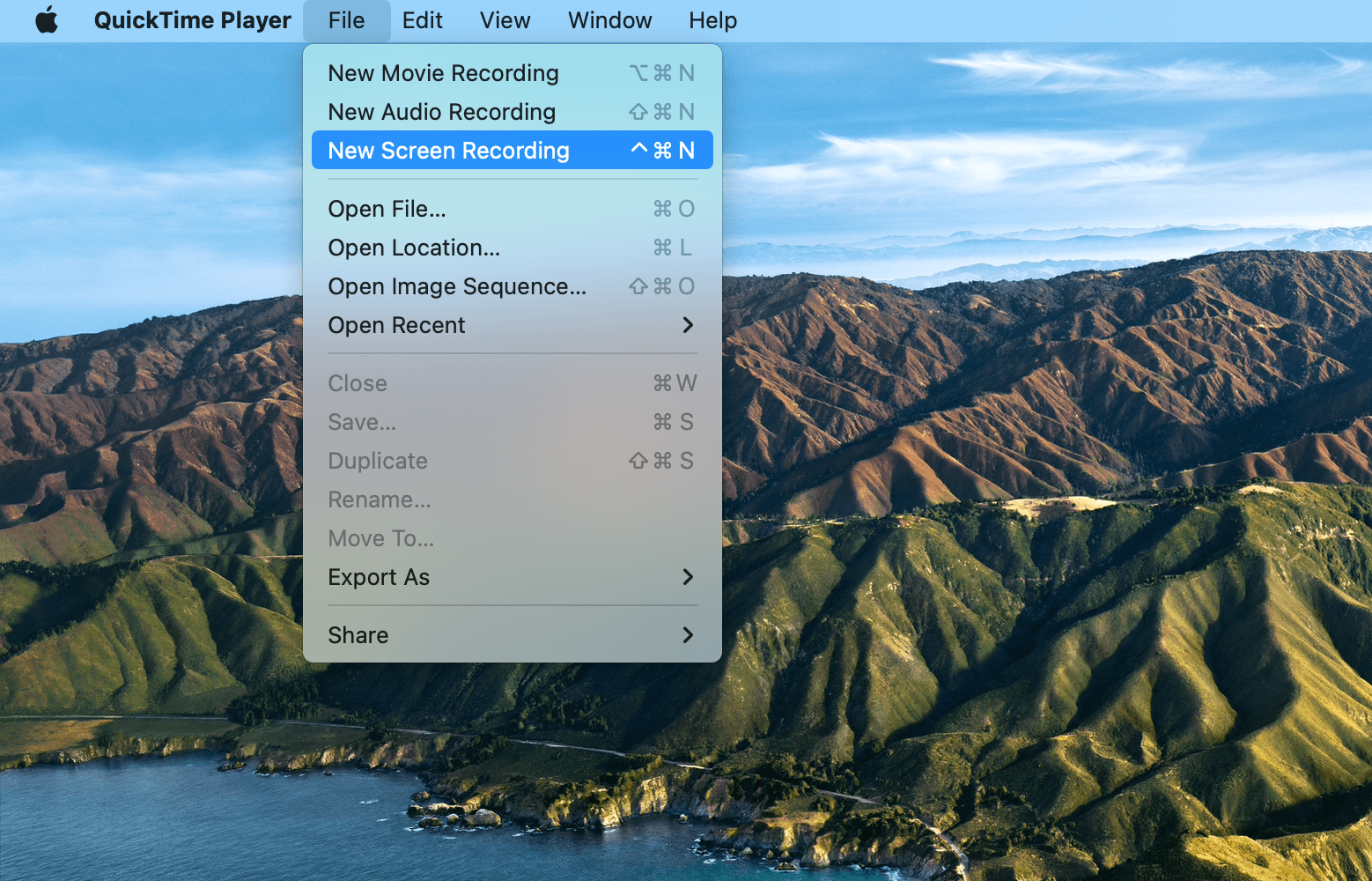 Screen record FaceTime and Handoff with audio
Now that we've sorted out the basics of how to record screen and audio at the same time on your Mac, let's look at more narrow applications of the screen recording functionality.
Did you know that you can actually record your FaceTime and Skype calls on Mac?
How to record calls on your Mac
If you want to record your FaceTime call, you can use QuickTime as outlined above. All you have to do is start your FaceTime call on your Mac (or drop it off from your iPhone to your Mac via Handoff), let every call participant know they are being recorded, then open QuickTime, go to File > New Screen Recording and choose to record the entire screen or its portion, as well as enable audio recording in Options.
When you are done recording, click the stop button that appears in your menu bar during the recording. Your video will open in QuickTime automatically. You can change its name and location. The file format of the video will be MOV.
How to record Skype meetings
To record your call on Skype, you need to first inform all participants that they will be recorded and receive their explicit consent. Next, click the three dots at the bottom right of your call and select Start recording. Your call participants will see a banner at the top of the call informing them the interaction is being recorded.
Screen record on a Mac using the Screenshot Toolbar
Screen recording using the Screenshot Toolbar is a built-in Mac feature that requires you to simply remember a keyboard shortcut to prompt the Screenshot Toolbar — Command + Shift + 5. Hit Record to begin your screen recording or go to Options to turn on audio recording and adjust other settings.
Get Setapp for effortless screen recording
If you need to make a screen recording on your Mac with audio, you can do it with built-in tools on your computer, but you'll get a much wider range of tools with Setapp.
All apps we've mentioned in the post — CleanShot X, Capto, CameraBag Pro, Yac, Tape, Dropshare and Gifox — are available on Setapp, an app platform that allows you to get the tools you need under a single subscription. Save time on looking for the right apps for your tasks and use Setapp. Just type in the task you need done and browse your options. Install and use apps as needed!
FAQ
Where do screen recordings go on Mac?
If you use the macOS native screenshot utility, your screen recordings will be saved to Desktop by default, unless you've changed the saving location (Command + Shift + 5 > Options > Save To). The most convenient storage method is offered by CleanShot X, an app that comes with its own dedicated internal cloud.
How to screen record with internal/external audio on Mac?
Most tools we've mentioned in the article, including the macOS native utility, QuickTime, CleanShot X, and Capto allow you to switch between internal and external audio. Usually, this option is available upon clicking the audio icon.
Can I record my screen on Mac for free?
You can use the macOS screenshot utility, QuickTime Player, for free. If you sign up for a 7-day Setapp trial, you can also use screen recording tools available on Setapp for free for a week.
How to turn off screen record on Mac?
It's possible to disable screen recording for certain apps on Mac:
Open System Preferences
Go to Security & Privacy and access the Privacy tab
Click the lock to make changes
Open Screen Recording and deselect apps.