How to clear memory on Mac
Macs use RAM to store temporary data required to process nearly every task you need to do. That's why more RAM is better. While most Macs start with 8 GB of RAM, there's now an option to upgrade M2 MacBook Pros to up to 96 GB.
However, buying RAM is expensive and not always necessary. If you could clear RAM on Mac easily and learn how to reduce Mac memory usage overall, it would be as good as having more RAM but without the additional cost.
How to fix low memory on Mac
If you ever see an error message saying that "Your system has run out of application memory," the likely reasons are:
You have too many apps open at once
The apps you're using are too memory-intensive for your Mac (e.g. video-editing software)
You haven't restarted your Mac in a while and all your RAM has been used up
There are a few easy ways for how to free up RAM on Mac. The first step, however, is to check RAM usage Mac has at the moment.
How to check RAM usage on Mac
The default way to check memory usage on Mac is by using Activity Monitor:
Launch Activity Monitor from Applications ➙ Utilities
Switch to the Memory Tab
Note all the heavy RAM users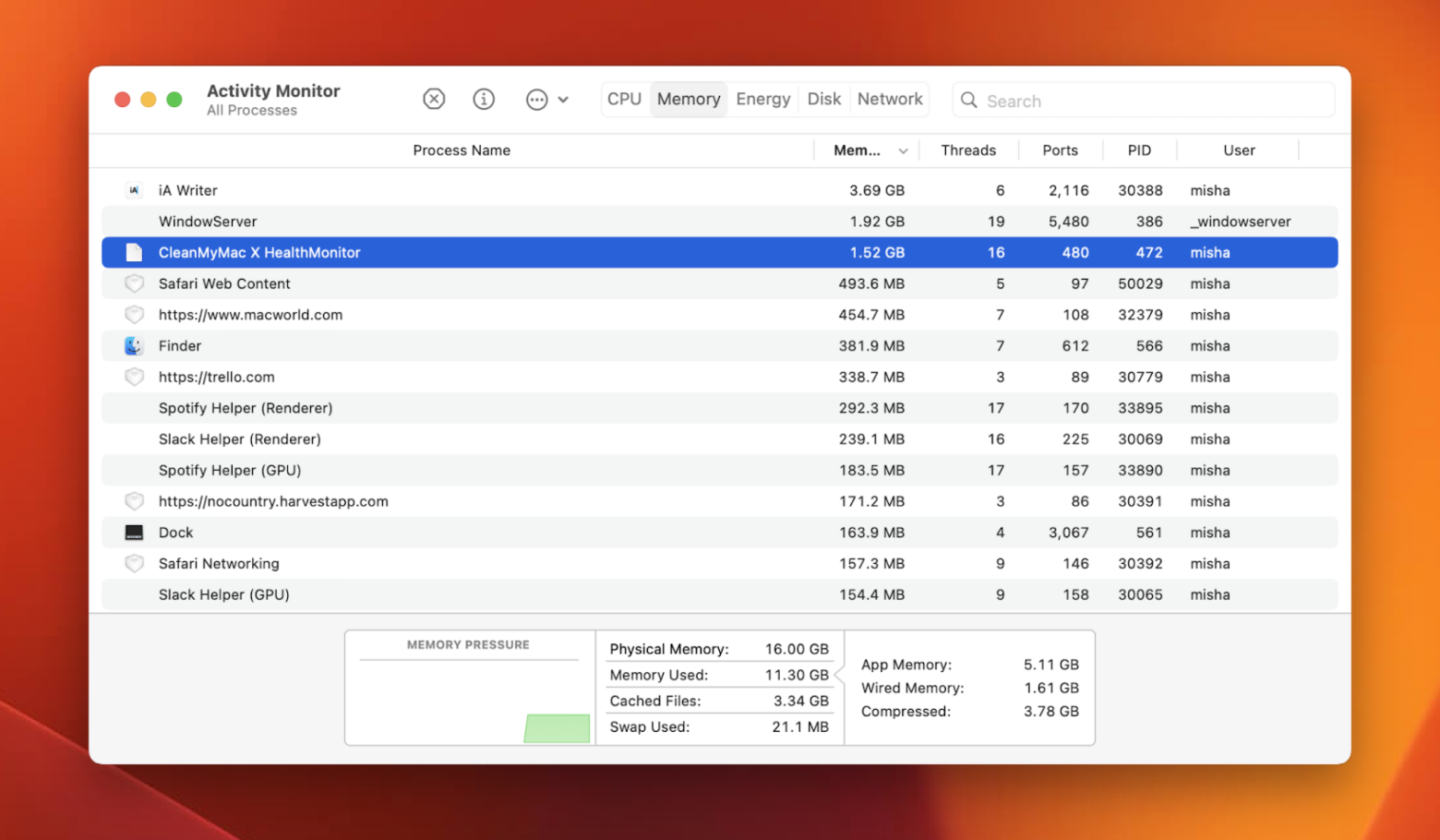 To avoid having to open Activity Monitor throughout the day, there's a better real-time RAM monitoring solution — iStat Menus.
iStat Menus is a fantastic menu-bar utility for tracking your Mac's performance, with detailed dashboards on anything from CPU to RAM to hard drives and even internal temperature. You can choose which data you want to show and always have it ready for you at the click of a button.
With iStat Menus, identifying and quitting resource-hogging apps is so simple it won't even distract you from your daily workflow.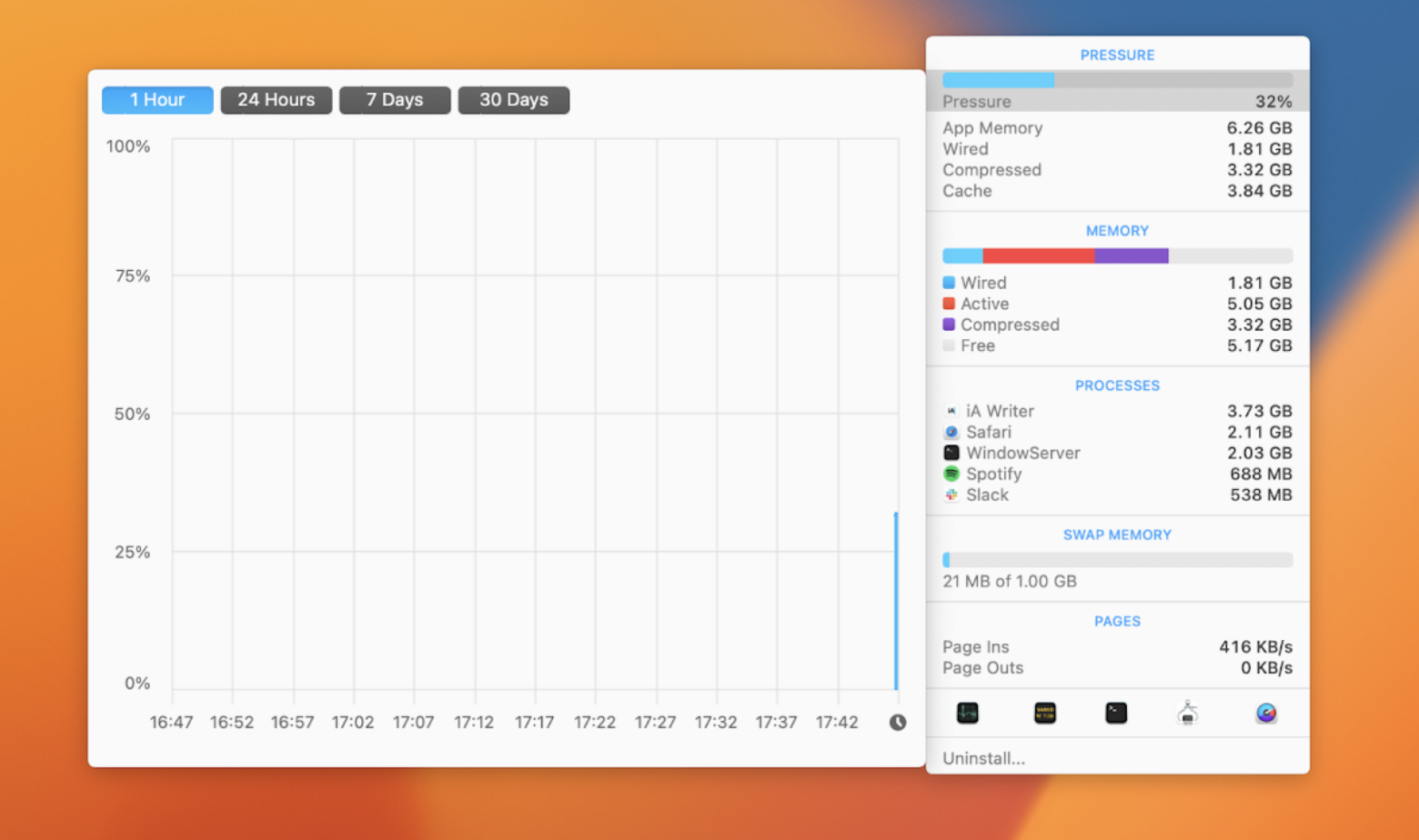 How to check CPU usage on Mac
Even if you have free RAM available, your Mac might still feel slow. Often, it's due to overloaded CPU (processing power).
It's a good idea to check your CPU levels along with RAM when you go to Activity Monitor:
Launch Activity Monitor
Check the CPU tab for demanding apps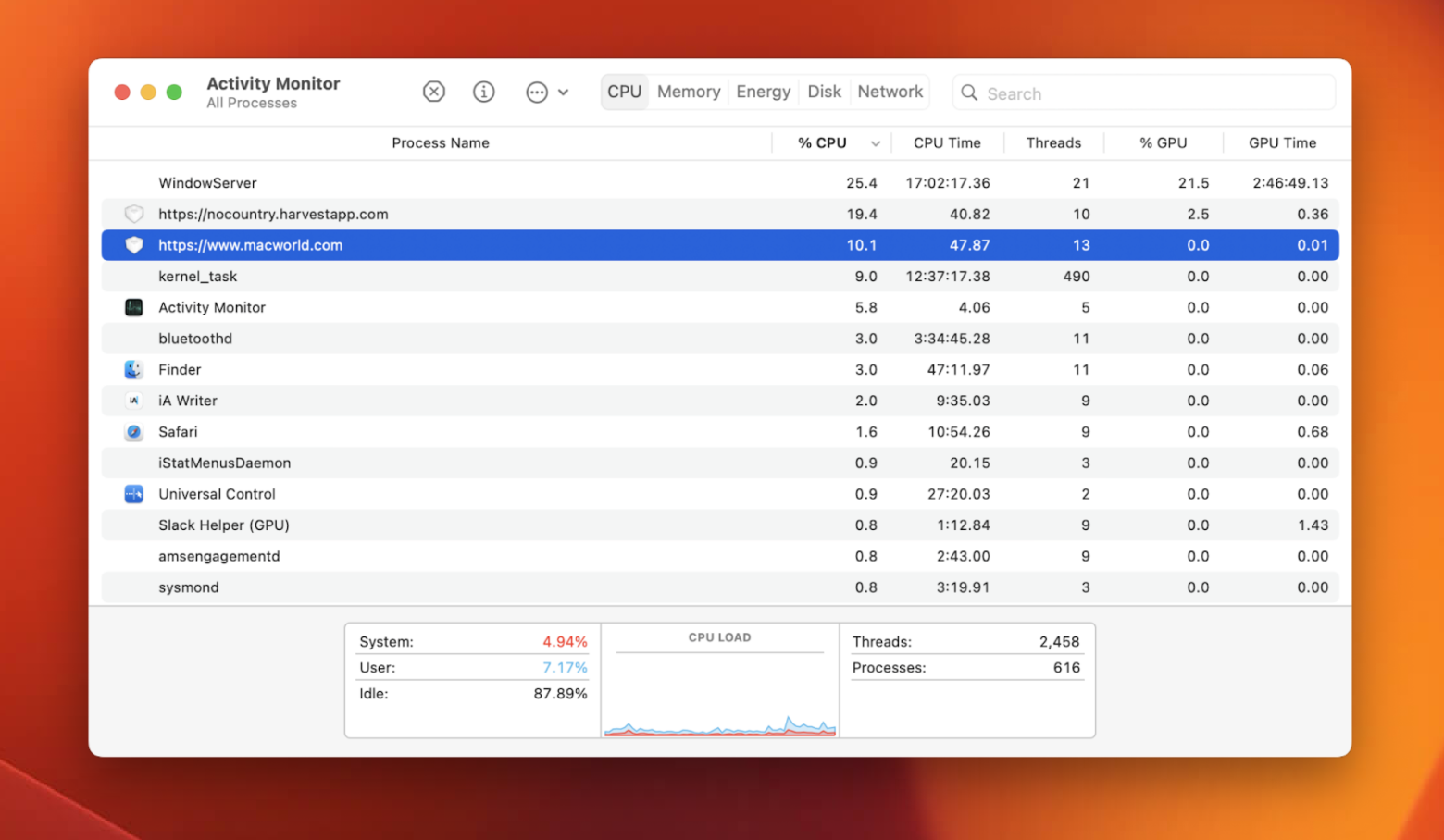 In addition, you can get a dedicated CPU monitor right in your menu bar by using iStat Menus.
How to fix high memory usage on Mac
Once you realize your Mac's RAM usage is through the roof, you can start thinking about an effective way to fix it. Actually, the best way is by using CleanMyMac X.
CleanMyMac X is a comprehensive optimization app covering all the bases to get your Mac in the best shape possible in just a few clicks. The app features thorough scans for most-needed Mac improvements, such as system junk, mail attachments, malware removal, in addition to updating and uninstalling apps, finding old large files, and doing privacy checks.
One of the best CleanMyMac X's scans, however, is fixing high memory usage, which you can do in two clicks at any time:
Click on the CleanMyMac X icon in the menu bar
Click "Free Up" on the Memory tile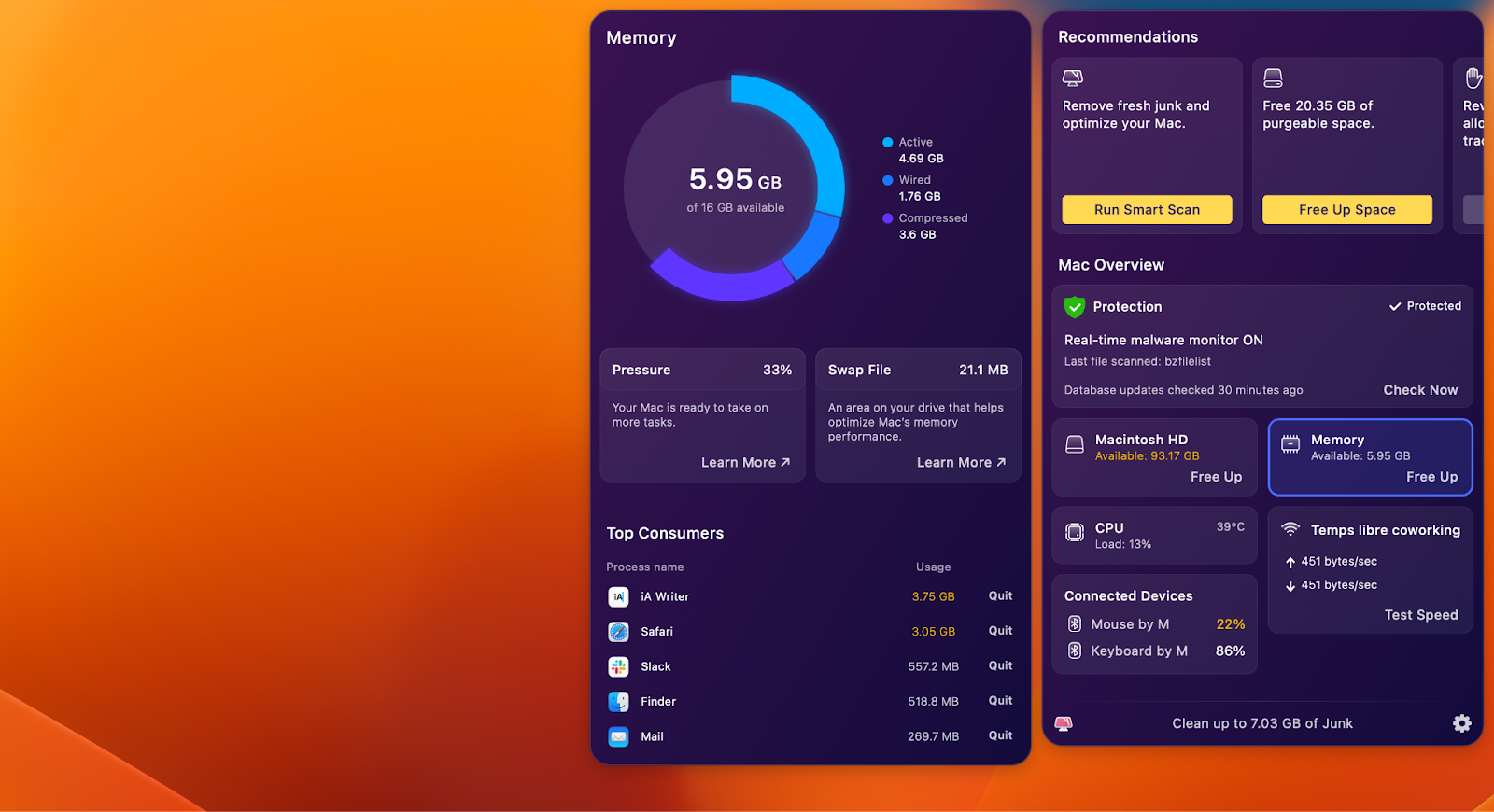 That's it! Your Mac's working memory is clean now and you won't see a macOS Ventura memory leak pop up anymore.
It's important to know how to free up memory on Mac because otherwise your Mac will struggle to function, overheat, slow down, and even crash, potentially losing your in-progress files.
So if you need a single tool to get the job done, CleanMyMac X is it. But if you're curious about other ways to lower RAM usage, there are still a few things to discuss.
How to clear RAM with Terminal
The most direct way to clear Mac memory usage is by using Terminal:
Launch Terminal
Type sudo purge
Press Return
Enter your Mac user password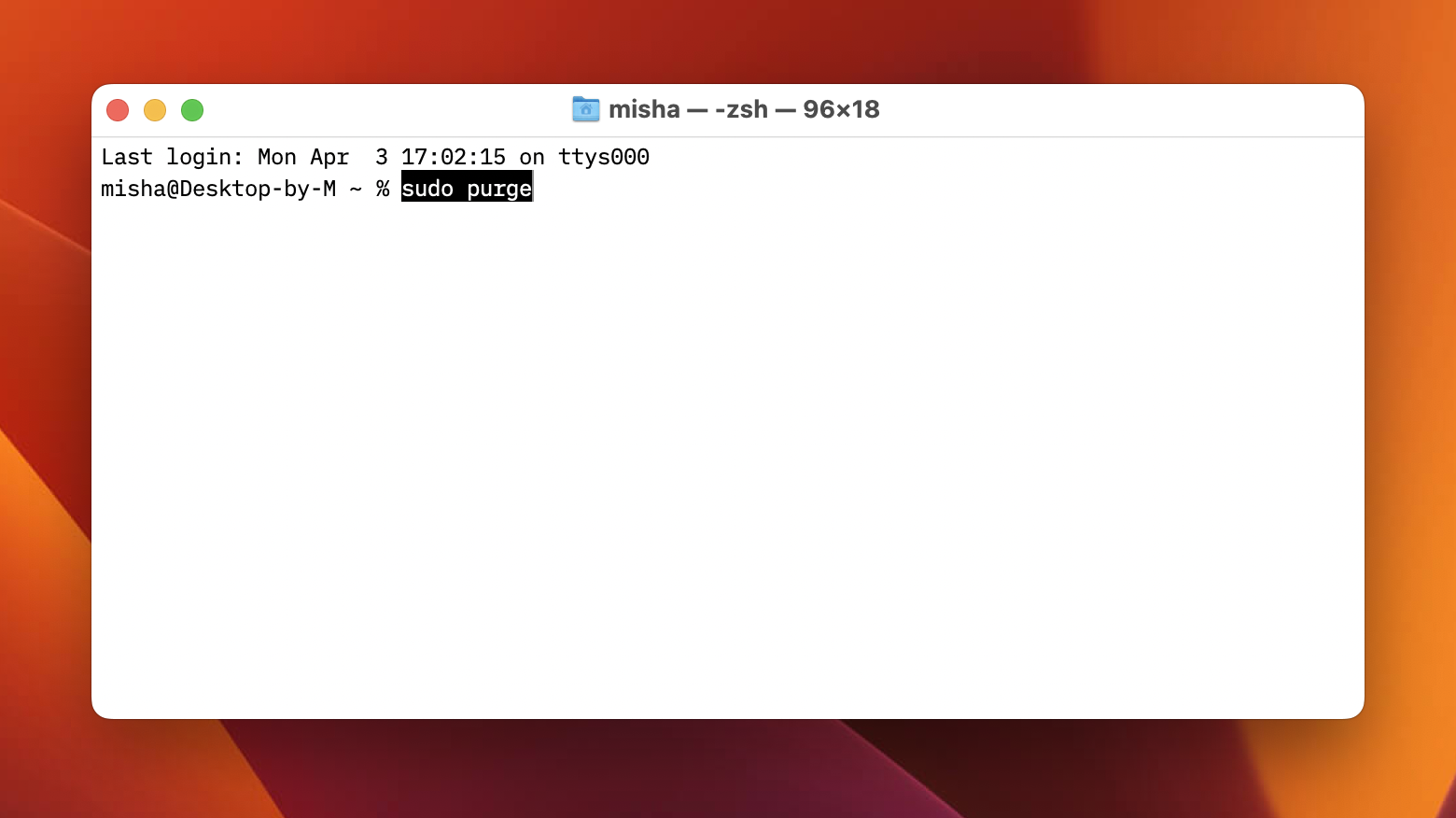 Note: Even if Terminal is very efficient at executing commands, it could also have unpredictable consequences if you enter a wrong command by accident. That's why using an automated way like CleanMyMac X would work better for most users.
How to clear RAM cache
Your Mac is always looking for ways to process tasks more efficiently. One of those is caching files by various apps that it might need later on. Saving too many cache files, however, eventually has an impact on RAM performance and slows down the system overall.
To delete cache files and speed up your Mac:
In Finder, select Go ➙ Go to Folder… (Shift + Command + G)
Type ~/Library/Caches and press Return
Select all or particular folders in the directory
Move them to Trash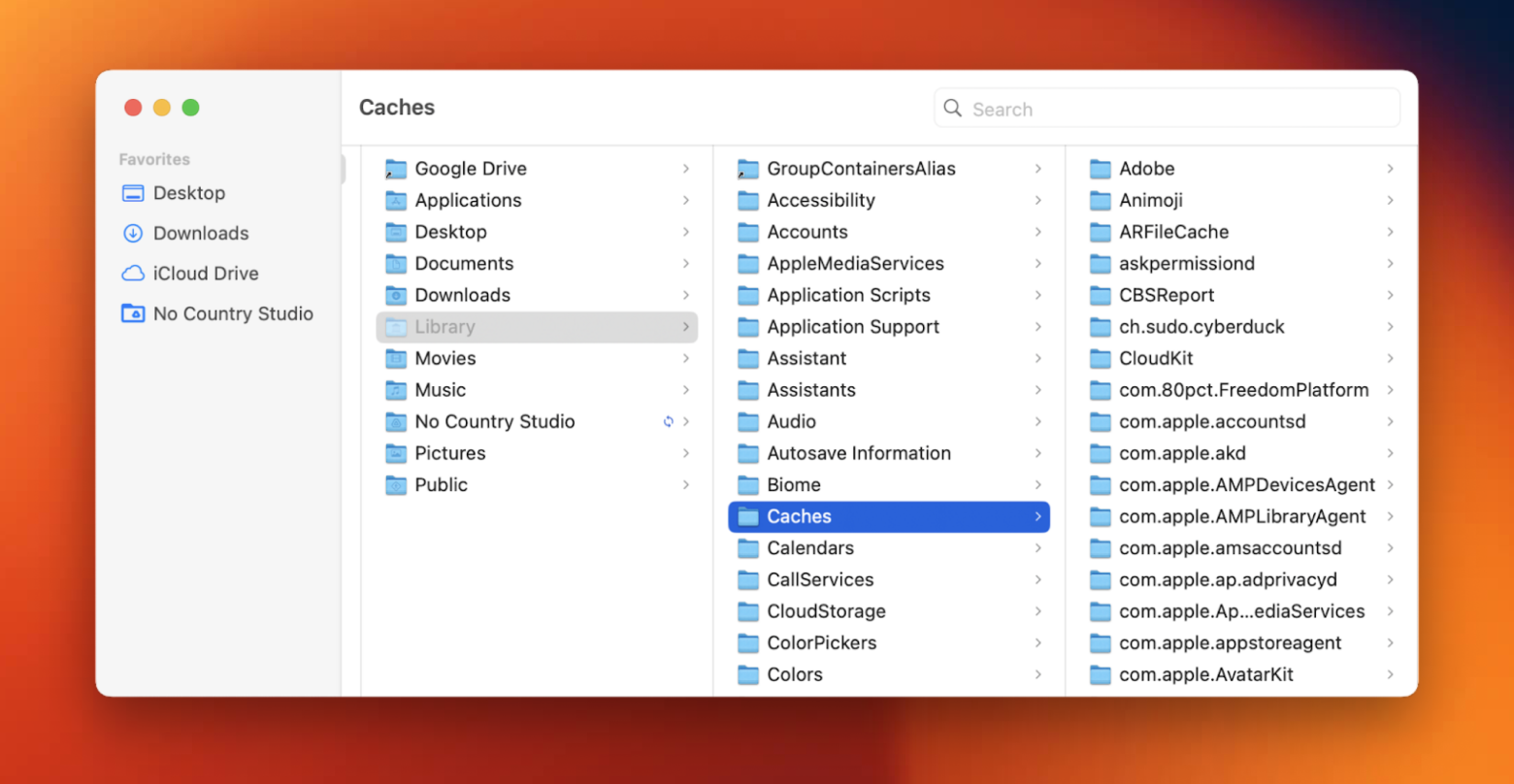 How to declutter your desktop
Keeping your Mac desktop tidy helps your Mac's performance, since it needs to use computing resources to re-render every desktop item throughout the day.
You can use the default Stacks feature to clean up your desktop quickly. Just right-click anywhere on the desktop and select Use Stacks to organize files by type.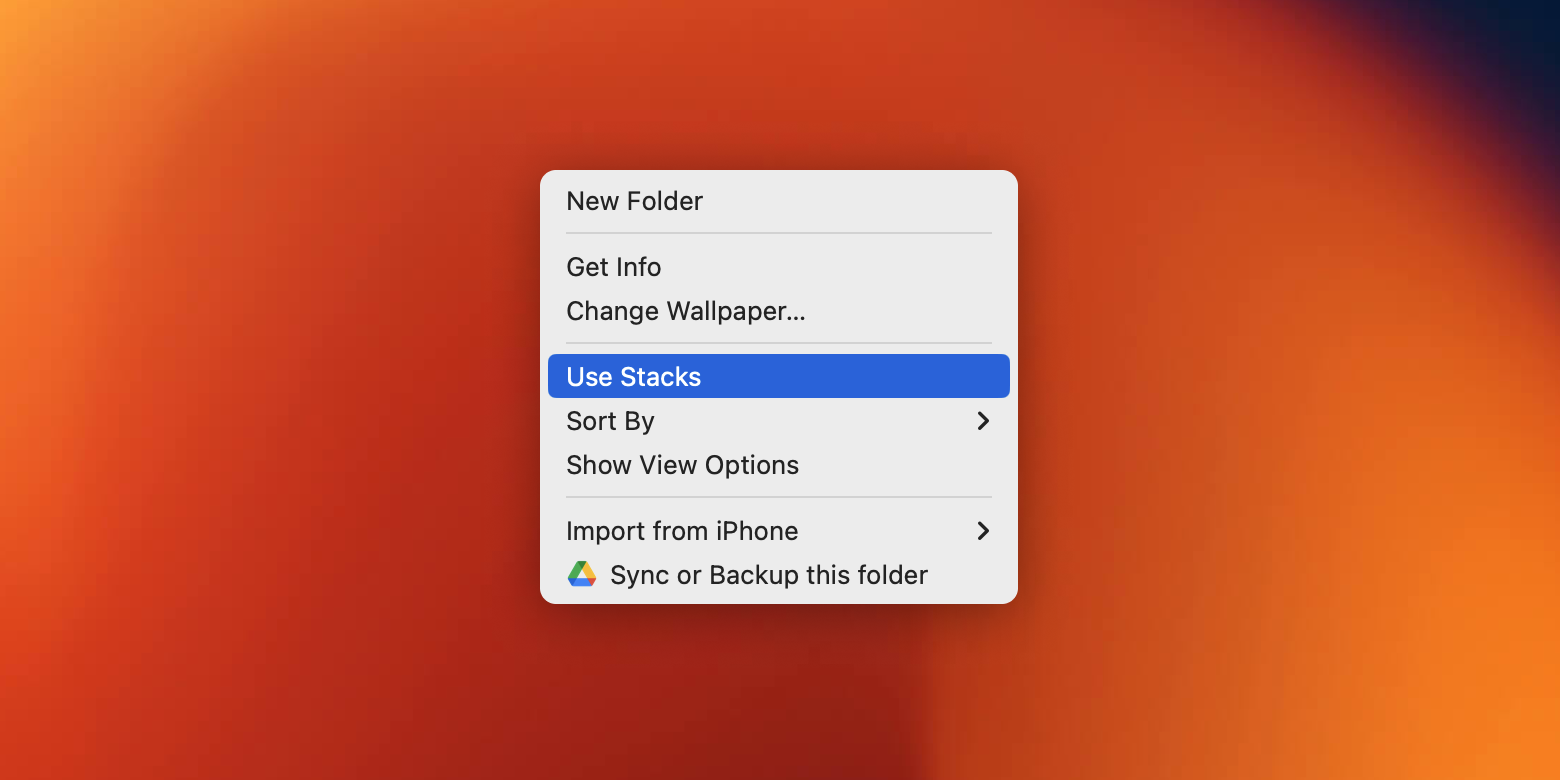 Spotless is another app that makes the desktop easy to clean with more flexibility. You can specify how many organizing folders you need, what kind of files should go in them, and automate the whole process based on a set schedule.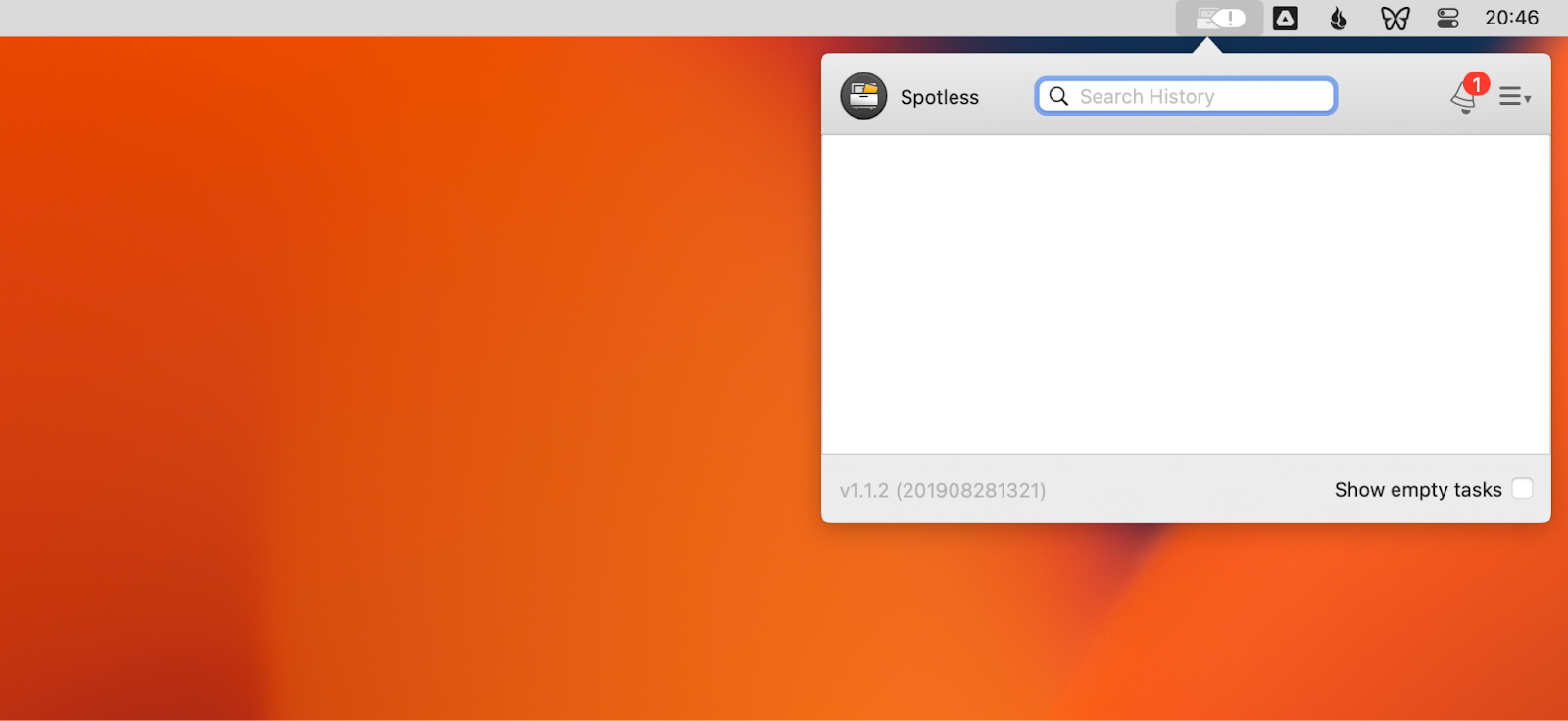 One Switch is yet another great utility that gives you instant access to Mac's most popular but very well hidden features, such as enabling True Tone, keeping your Mac awake, and cleaning up the desktop. Just activate One Switch in the menu bar and select Hide Desktop Icons.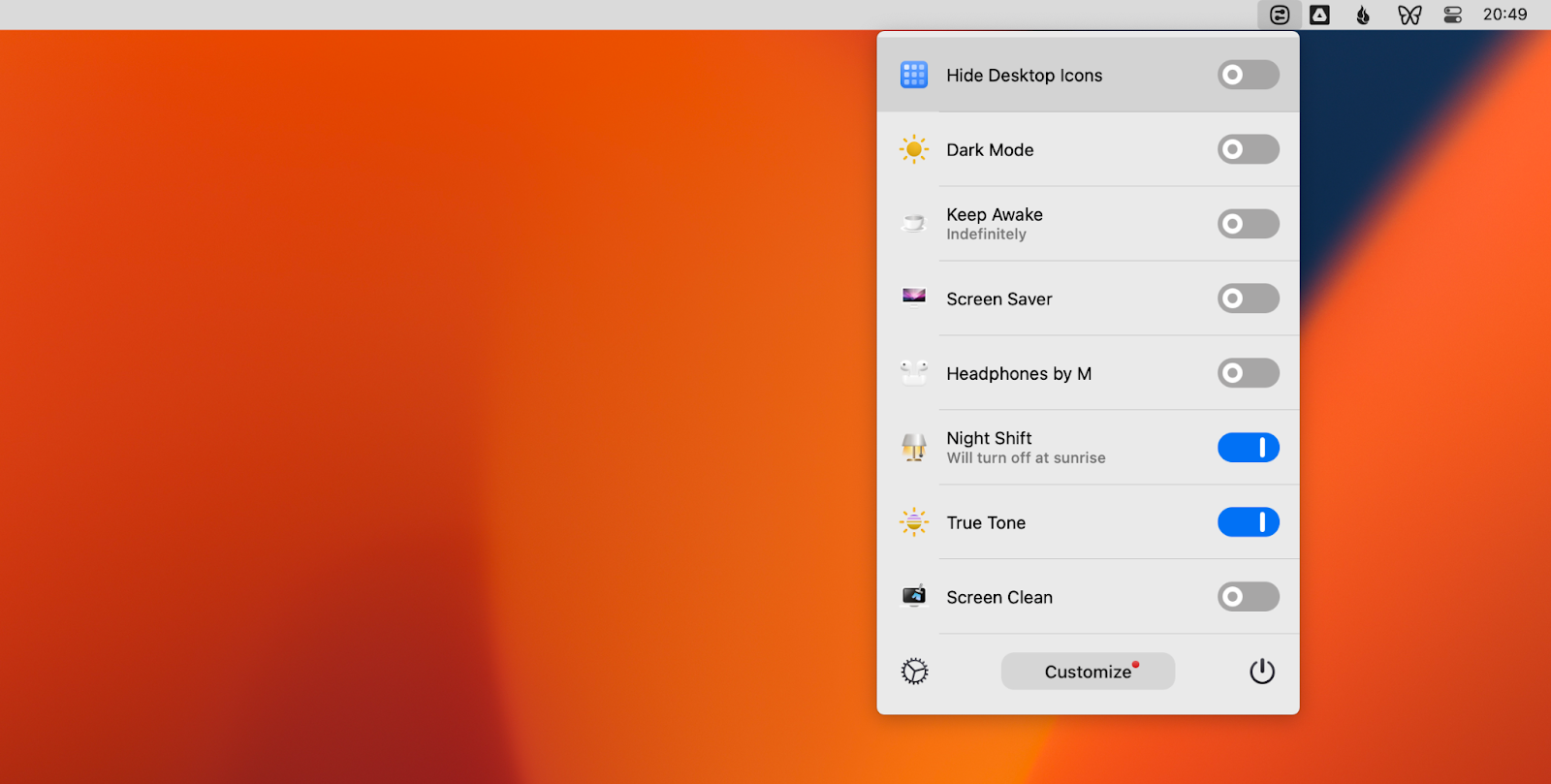 How to fix "kernel_task" high CPU usage bug
If you've checked your CPU usage using Activity Monitor and noticed that "kernel_task" has been taking up a sizable chunk of the processing power, you might want to investigate further.
We've covered how to fix the "kernel_task" problem in the past.
For all other CPU-intensive processes, just use App Tamer.
App Tamer is an effective CPU monitor that lives in your menu bar and gives you the ability to either quit or reduce the CPU usage of any process on your Mac. Just click on the process, select "Slow down if this app uses more than," and pick the appropriate percentage on the slider.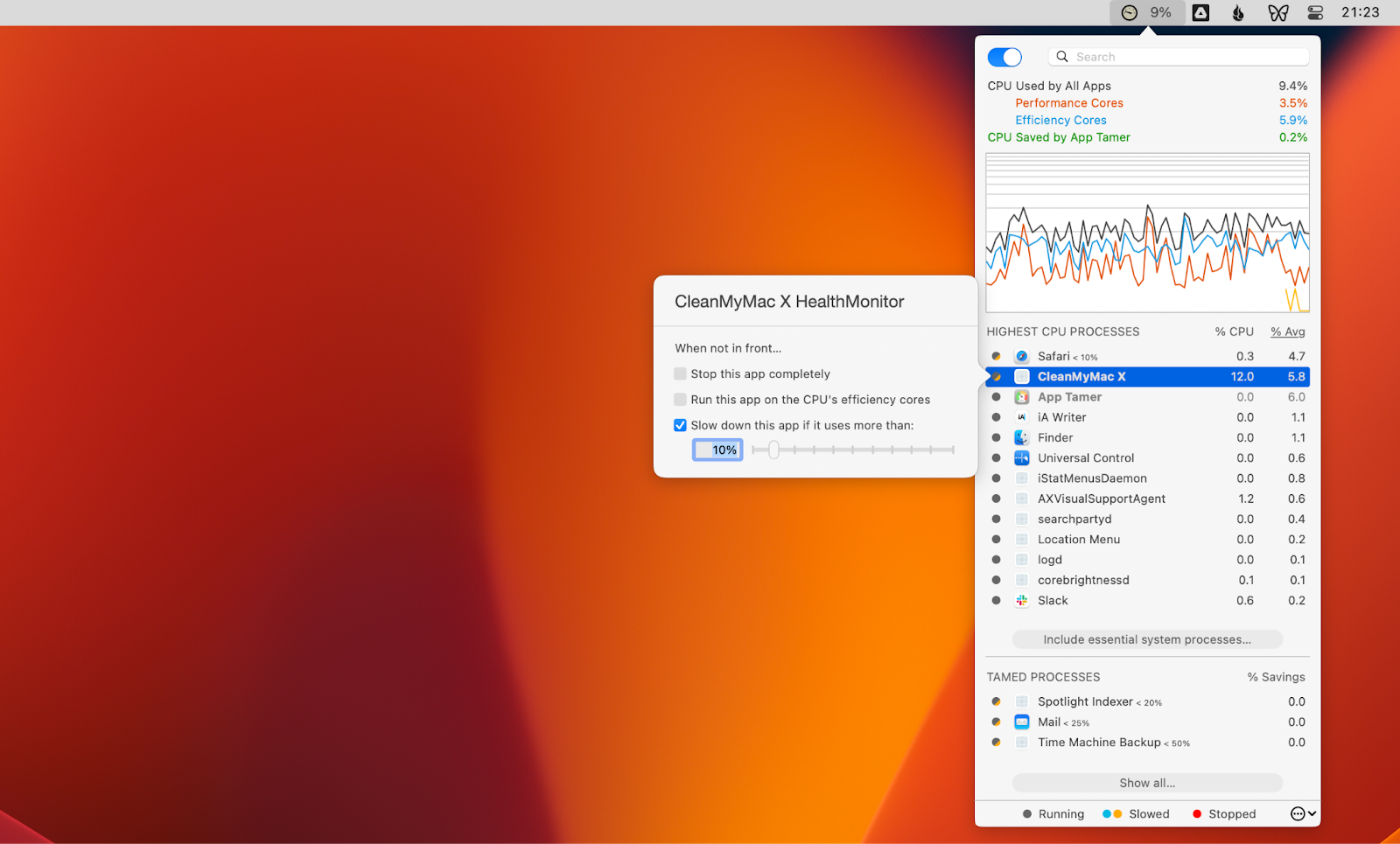 How to reduce memory usage in Finder
Having lots of Finder tabs and windows open at the same time can also result in high memory usage on Mac.
First, try to close all the Finder tabs you don't need. Second, merge the rest of the windows in a single Finder window with tabs by selecting Window ➙ Merge All Windows.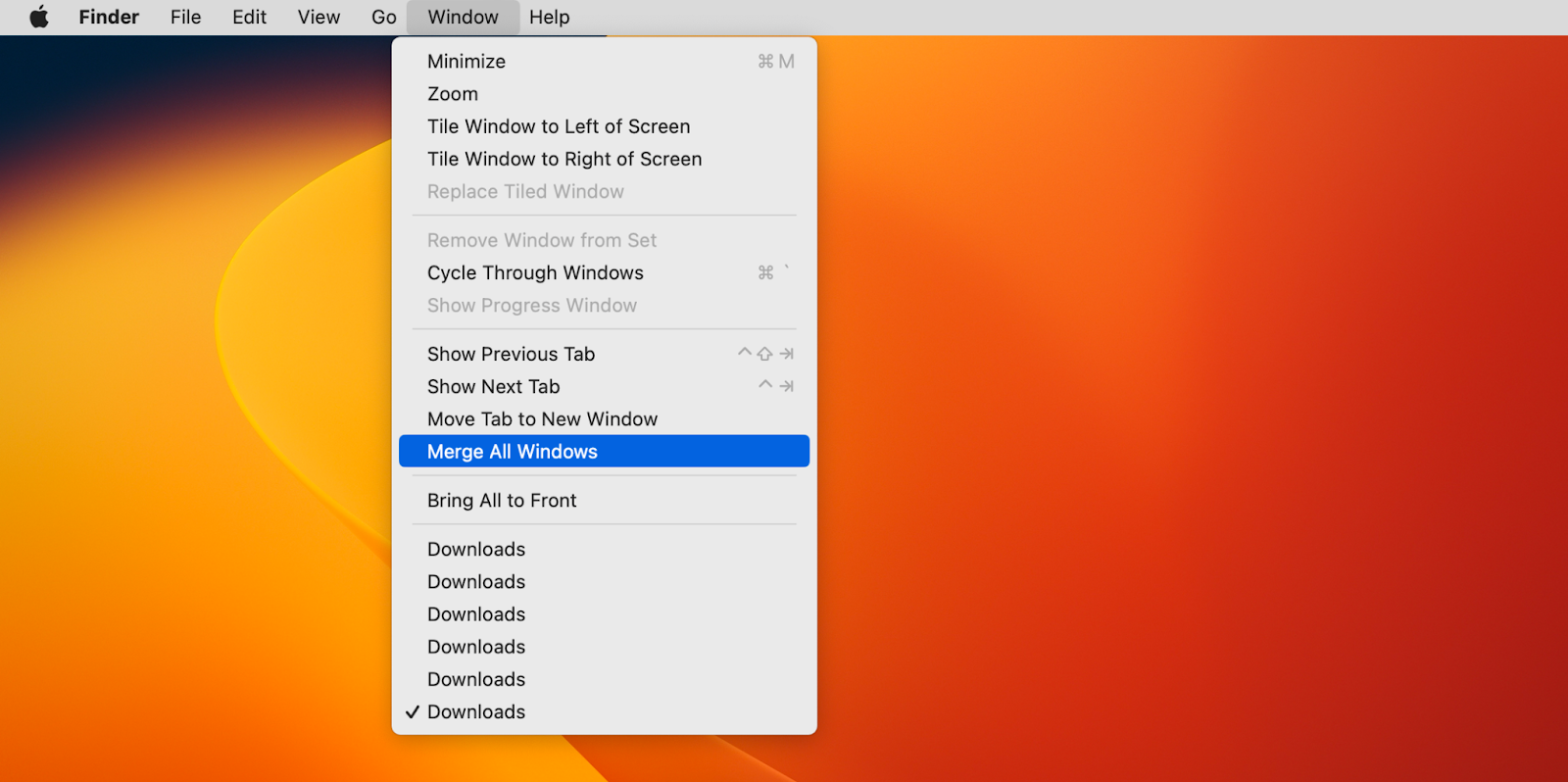 How to improve Chrome's memory usage
Google Chrome is known for its propensity to use a lot of RAM. Closing unused tabs might be the best option. But since non-active tabs don't use too much memory, you can also avoid forcing tab reload by using Tab Finder instead of simply clicking through all the tabs.
Tab Finder is the fastest way to search for and switch between tabs on Mac. This quick search utility works for all browsers at once, including Chrome, Safari, and Firefox, helping you avoid reloading inactive tabs which would spike RAM usage.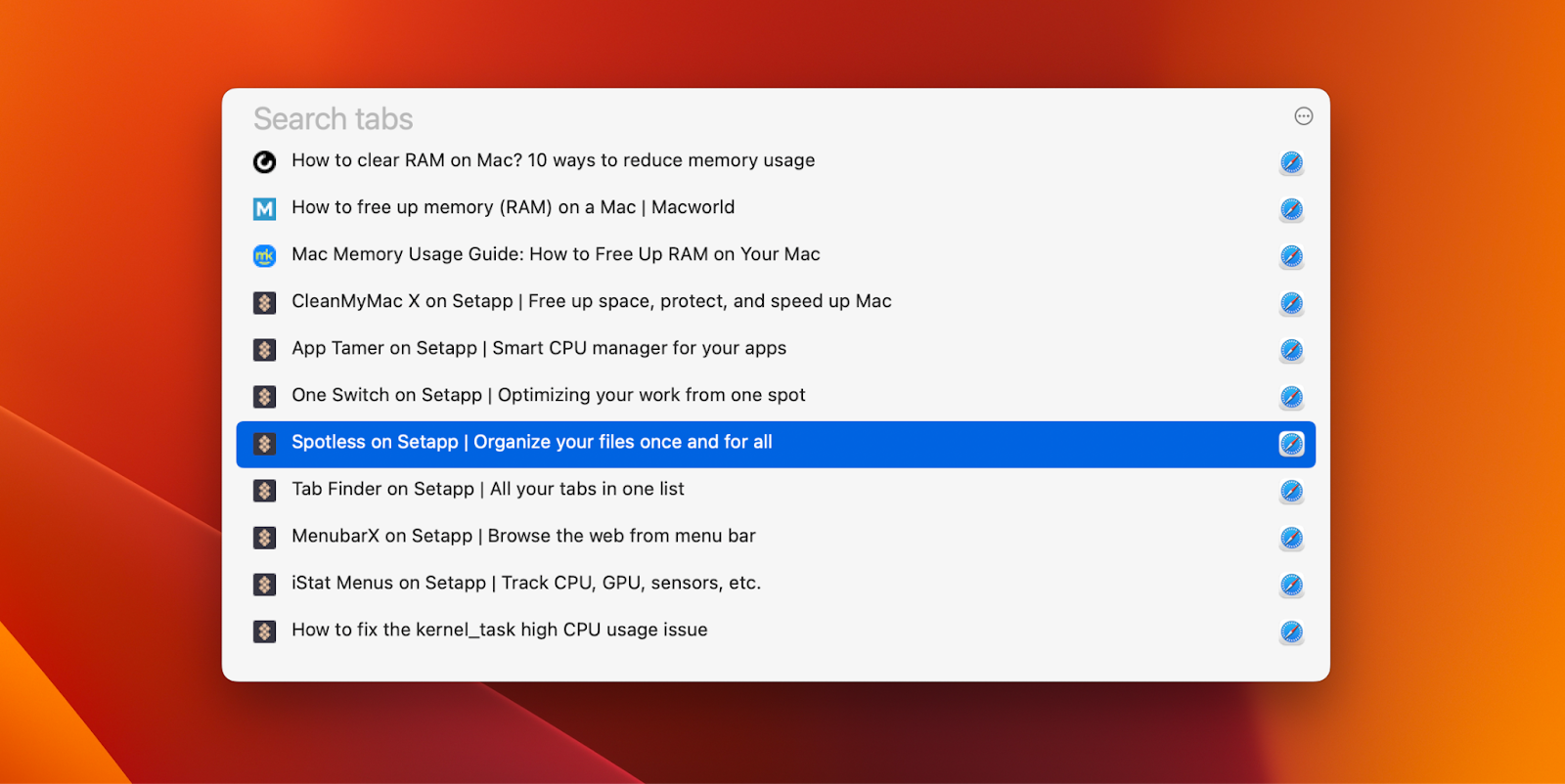 MenubarX is another useful option that would reduce the amount of open tabs needed across your browsers by letting you access the most widely used web apps, from news to social to gaming, right from your menu bar.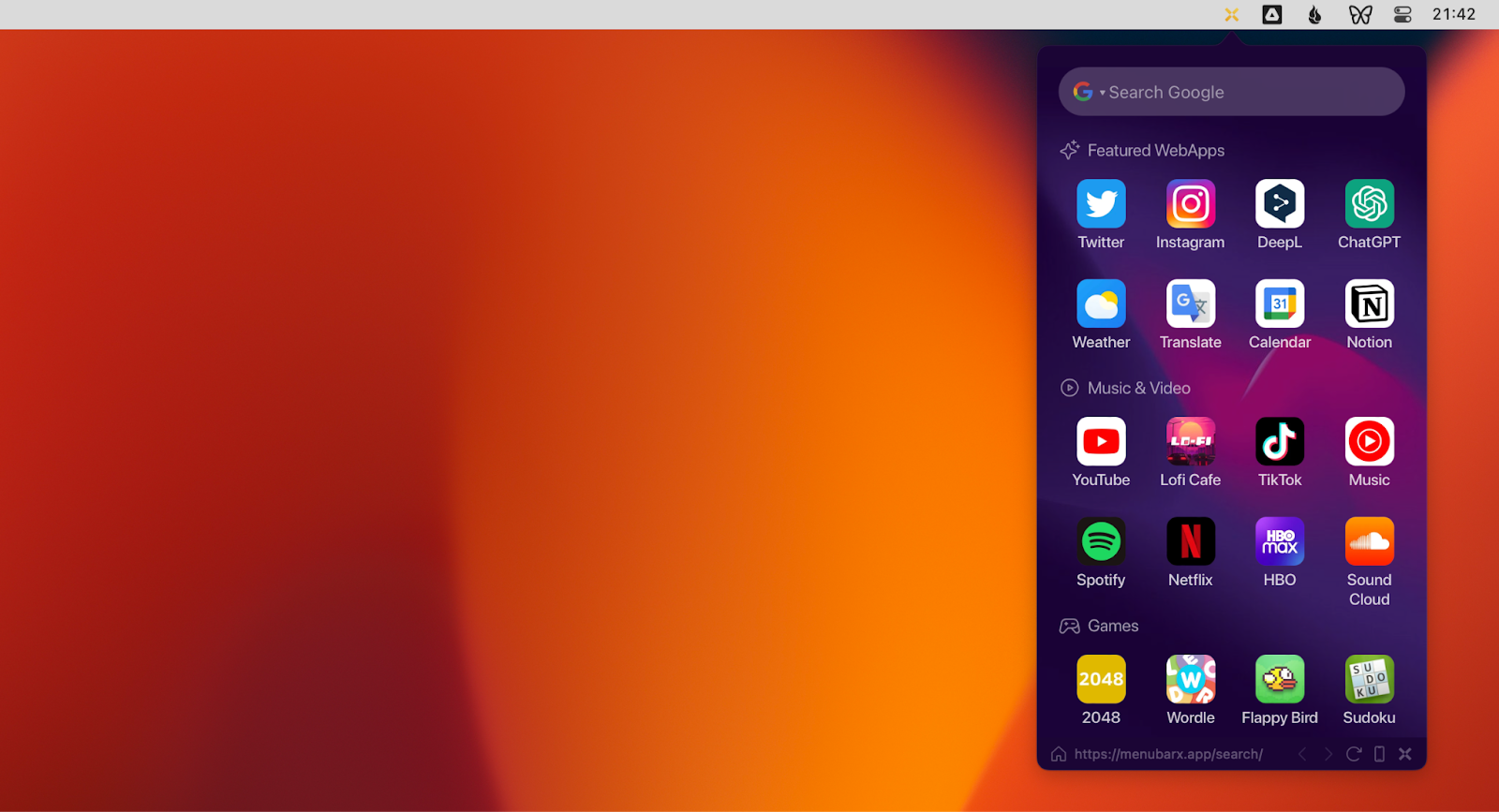 How to clean up web browsers
An additional tip for making sure your browsers don't weigh heavy on your system is cleaning up their cache files and cookies from time to time.
Most browsers have deleting website data or clearing cache options in preferences. In Safari, for example, you can go Develop ➙ Empty Caches (Option + Command + E) and then in Preferences ➙ Privacy ➙ Manage Website Data ➙ Remove All.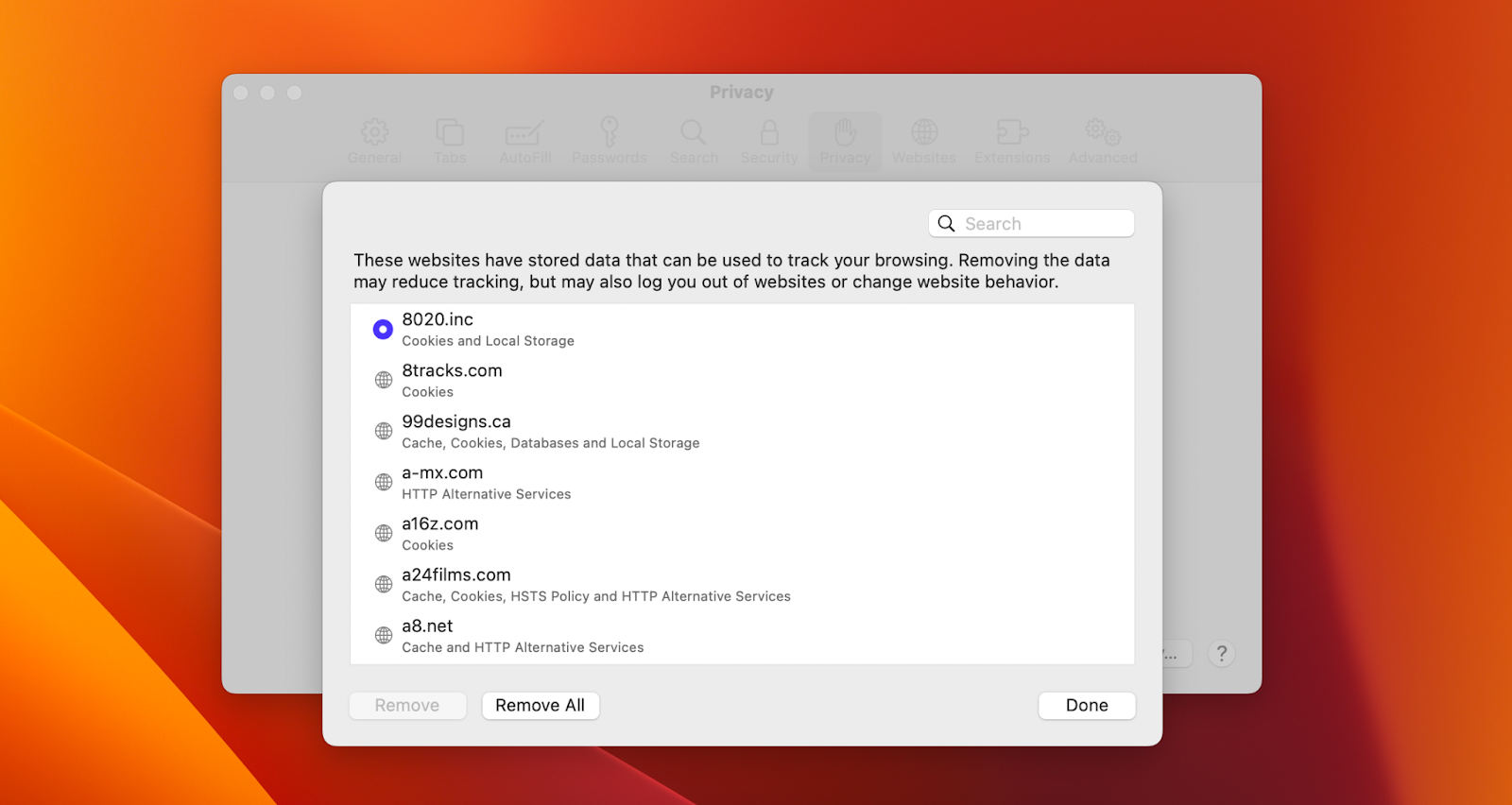 Doing so for every browser you use would take a lot of time. It's much better to automate the process with CleanMyMac X.
To clear cache files and cookies:
Launch CleanMyMac X
Navigate to Privacy
Scan
Check all the browsers
Remove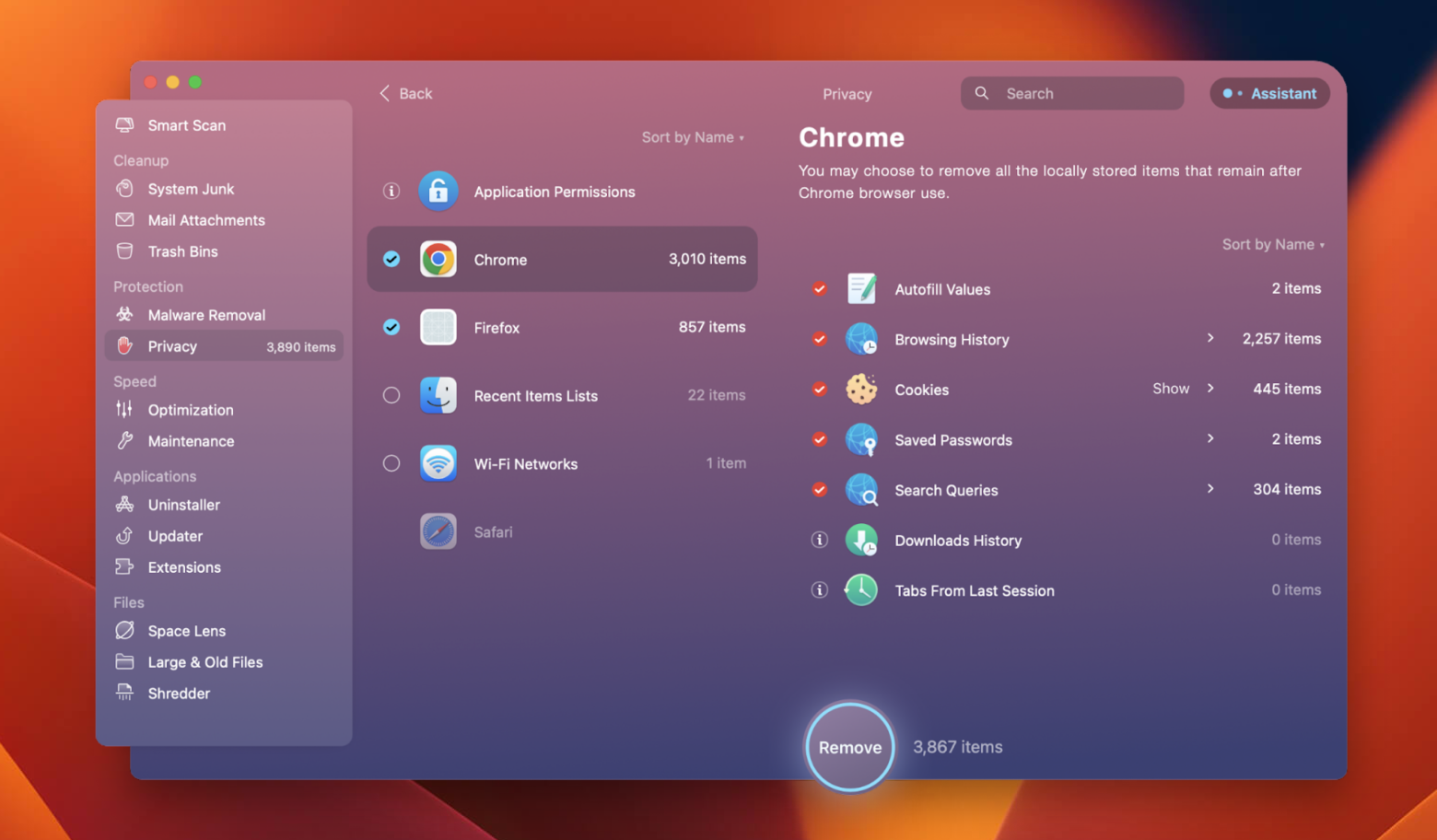 How to disable login items
Having too many login items on Mac can also be taxing for your RAM. Consider leaving only the processes you absolutely need on startup:
Open System Settings
Go to General ➙ Login Items
Delete any apps or utilities that aren't necessary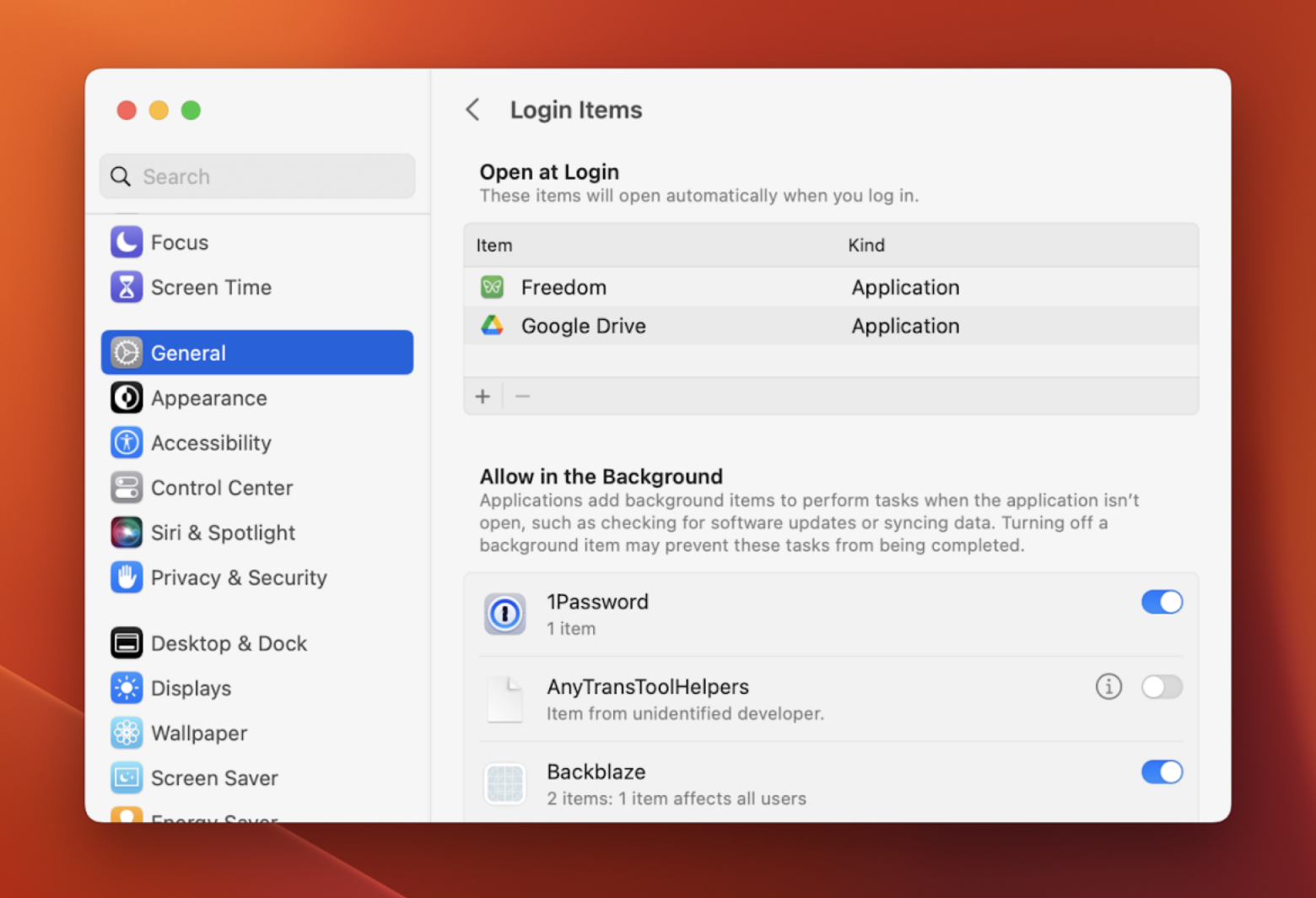 Doing all of the above regularly will not only lower RAM usage but also ensure your Mac is performing at the optimal level most of the time. Don't forget to occasionally restart your Mac as well to refresh RAM.
Plus, use iStat Menus to monitor your Mac's performance, CleanMyMac X to free up RAM and delete browser cache files, Spotless to organize your desktop, One Switch to keep important actions accessible, App Tamer to limit CPU usage for certain apps, Tab Finder to call up tabs across browsers, and MenubarX to access popular web apps from the menu bar.
Best of all, the apps mentioned in this article are available to you free for seven days through the trial of Setapp, a platform of more than 240 best-in-class Mac and iOS utilities across every imaginable category. Explore the full collection today and find your new favorites.