What are the best presentation tools for Mac?
In an ever-evolving digital age, presenting has become increasingly important for businesses, individuals, and students alike. Whether you're looking to give a persuasive speech, impress a client with a sales deck, or simply make a presentation for school, having the right tools for the job can be key to a successful end result.
With so many presentation apps available, it's hard to decide which one to use. So here are the best apps for presentations for Mac that can help you make your ideas stand out.
Does Mac have presentation software?
When it comes to creating presentations, Mac users have some good options to choose from.
For example, Mac's Keynote offers an easy-to-use interface and allows users to quickly assemble professional-looking presentations. It also has a wide range of tools for creating animations and transitions that can be used to add some flair to your slides. With Keynote, you can add photos and videos to a presentation right from your iPhone.
Google Slides is another popular choice for Mac users. It's free, cloud-based presentation software integrated with all of Google's other products and services. Google Slides allows users to collaborate on projects and share them with people in other locations. And that's the most prominent feature the app is known for.
Microsoft PowerPoint is also available for Mac. The app has a robust library of templates, supports audio and video items, and is easy for beginners.
However, not just your PowerPoint or Keynote slides but also data from your spreadsheets, papers, and content from other sources like photographs, videos, emails, etc., need to be highlighted during presentations.
People typically capture screenshots or transform their material into presentable slides. What if, though, you could save all that time? Fortunately, there are some tools to use to bolster your presentation. We'll show you some. Keep reading.
How to choose the best tool for presentation
When evaluating presentation software, consider features such as built-in design templates, animations, and interactivity.
Templates provide a starting point for presentations and allow users to quickly create an engaging presentation by customizing text, images, and layout.
Animations and transitions are used to create a more exciting and engaging presentation experience. Users can add movement to their slides, such as flying in text and images, to capture and sustain audience attention.

Interactive presentation software features, such as presenter view, enable users to monitor their presentation and access helpful tools, such as a timer, notes, and presentation controls, without disrupting their audience's experience; video capabilities to capture your audience's attention; mobile-friendliness. Presenters can also use interactive features to engage the audience, such as polling tools and Q&A sessions, to foster discussion and collaboration.
Now, as promised, let's look at a great tool that can bolster your presentation – it's Presentify.
Presentify is a menu bar app for macOS that helps you make better presentations, online classes, or video tutorials by letting you highlight your cursor, make notes on any screen, and more.
With Presentify, you can draw attention to various parts of the screen by drawing on it. Fill in the blanks, edit mockups, and brainstorm – this tool makes online calls so much more effective.
The app can also be used to highlight your mouse and modify the color of your annotations. This can be an excellent approach to make it easy for your audience to follow your mouse cursor, whether it's during a remote conference with screen sharing enabled or during a Live presentation session. Furthermore, the software allows you to highlight your cursor in a variety of styles.
Presentify also has whiteboard functionality, which allows you to quickly present material using a Mac computer. You can also use a green board or red board by simply altering its color.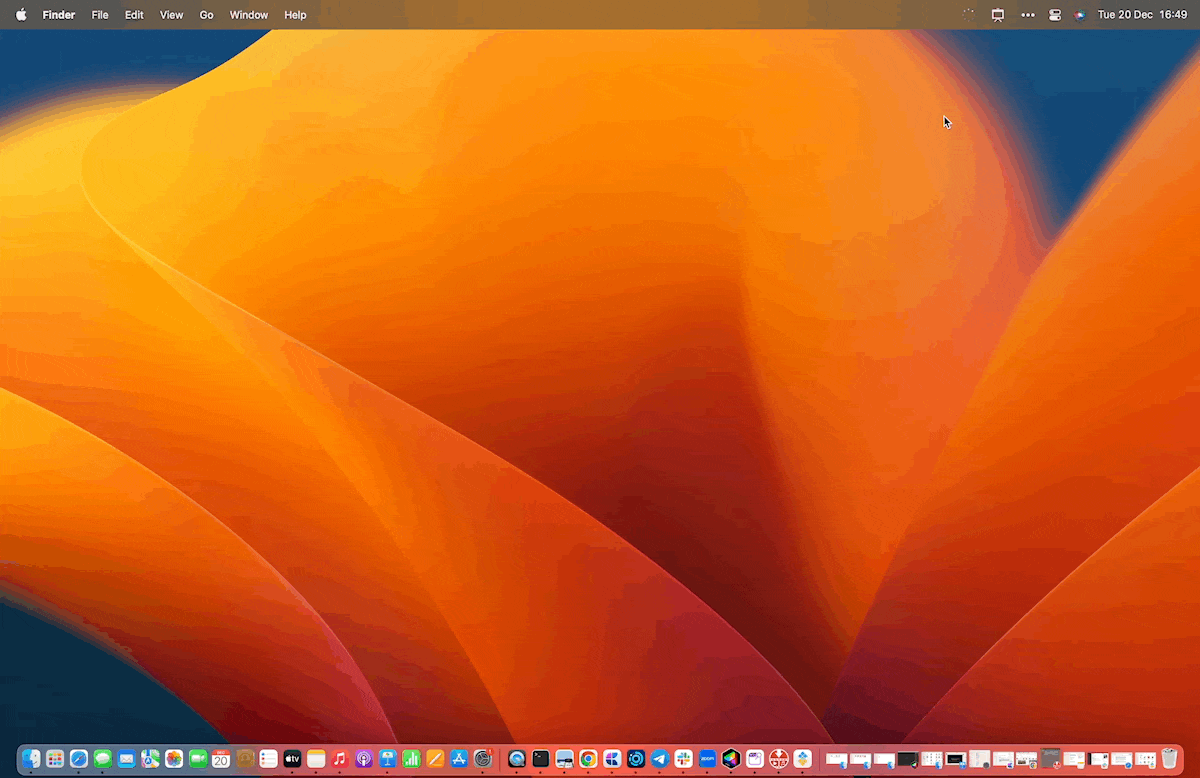 Capture your audience's attention using videos and GIFs
Videos and GIFs can help emphasize key points and make your presentation more engaging and entertaining. Just be sure to pick videos and GIFs that are relevant to your topic and accessible to your audience.
If you want to use a video from YouTube, Vimeo, Facebook, or almost any other popular platform, try Pulltube.
The app is incredibly easy to use. All you have to do is enter a URL for a video and click the Download button. The video will be downloaded to your computer in a matter of seconds. The best thing: you can trim the video before you download it.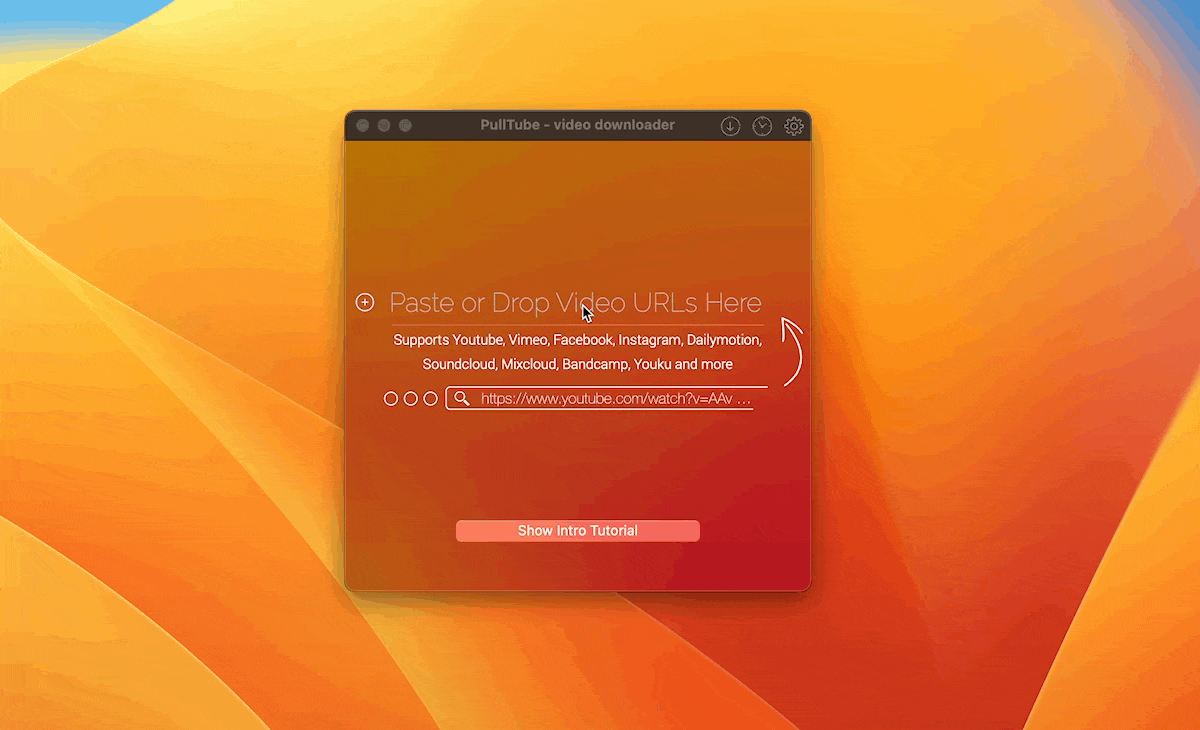 Get rid of unexpected notifications
One of the biggest distractions during presentations is unexpected notifications.
Notifications from emails, phone calls, and other apps can be hard to ignore, which is why it can be difficult to maintain the audience's attention.
This is why PliimPRO is an invaluable tool for people who need to deliver presentations online. The app gives you the ability to turn off notifications, so you don't have to worry about being distracted during your presentation.
In addition to disabling notifications, the app removes desktop clutter and active apps in one click. This gives you a clean workspace tailored for sharing. As soon as you stop sharing, everything goes back to normal.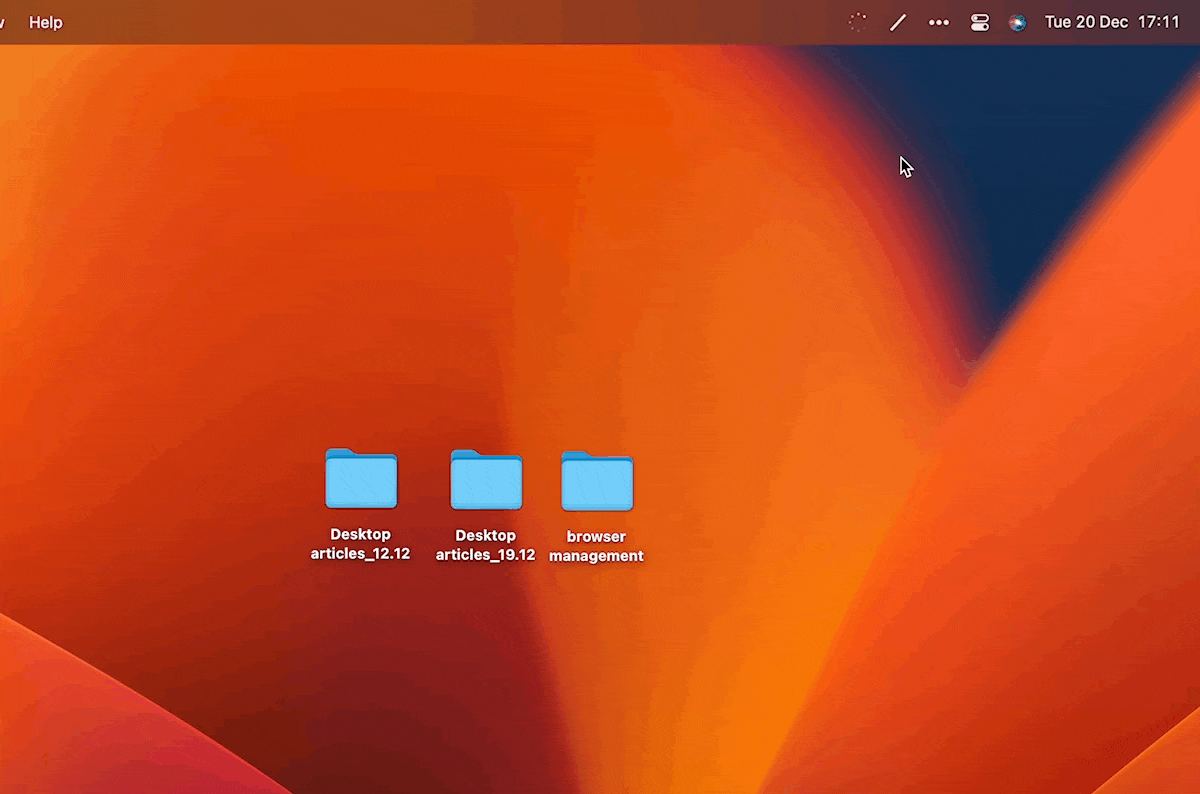 Tip: When it comes to speaking in public, many of us feel a certain level of dread – no matter if it's offline or online. Speeko is the perfect solution for anyone looking to improve their presentation skills.
The app uses advanced artificial intelligence to provide you with detailed analytics of your presentations so you can identify areas that need improvement. You can also try warm-ups, do exercises, and get course recommendations. Everyone can speak great in public. You too!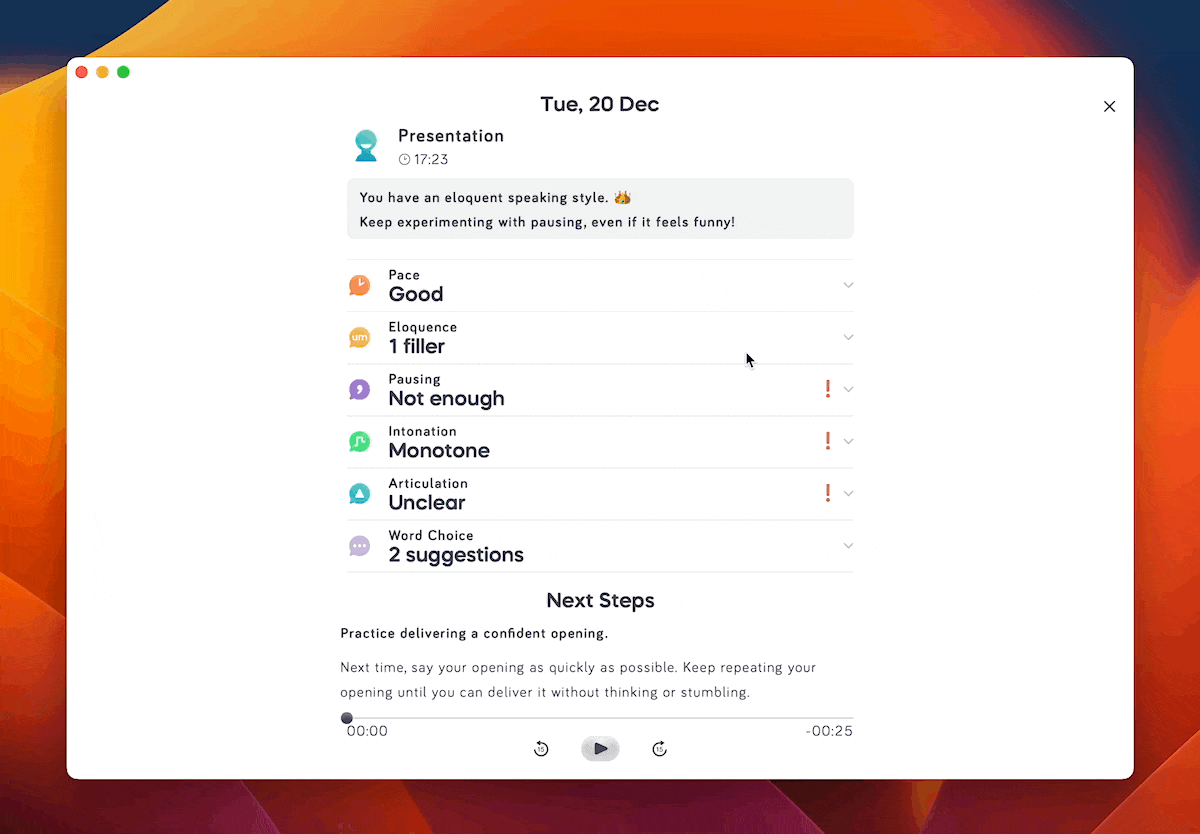 The best applications for presentations in one subscription
For those looking to create a powerful and impressive presentation, finding helpful presentation apps for Mac can be the difference between a failed and a successful presentation. Fortunately, there are a few decent apps to try: Keynote, Microsoft PowerPoint, and Google Slides.
On top of trying these apps, we recommend you look into Setapp – a new way to help users stay on top of their software needs. Setapp is a subscription-based platform that offers you access to over 240 different Mac apps, allowing you to easily explore the latest tools and keep up with your digital lifestyle. Presentify, Pulltube, PliimPRO, and Speeko, which we've mentioned in this article, are available on Setapp. The best thing: you can try all Setapp apps for 7 days free of charge. If you like the power you achieve with Setapp, then you pay $9.99 monthly and get access to the best carefully selected apps.
Now that you know what tools to use for a perfect presentation, create something that stands out from the crowd and makes an impact. Good luck!