7 essential productivity apps for Mac
A slow Mac is annoying and distracting. It reminds you of its inefficiencies with every single click. But your own productivity is different. Your mind doesn't let you know you are wasting time unless you deliberately stop and assess the situation.
To become truly productive you need to design an effortless workflow and automate, or at least shortcut, repetitive tasks. While it's possible to do so with your existing setup, consider our favorite apps (all available in Setapp) to turn yourself into a productivity machine with close to zero effort on your part.
In the following list, we'll cover setting up your workspace, emails, everyday tasks, as well as writing, searching, and staying focused.
1. Ulysses
Do you keep your notes, documents, scribbles, and thoughts all over the place?
Somehow, we never account for the time we spend searching for ideas we've already had before. Sometimes you succeed in finding that piece of paper you'd written something down on three weeks ago, but more often you don't.
Ulysses was called "the greatest text editor the world has ever seen," and gives you everything to keep your ideas ready to go at any given time. (And on the go too, with their mobile apps.) It features a focus mode for in-depth writing, well-structured document library, iCloud sync, easy Medium and WordPress publishing, and more.
Ulysses comes free with a Setapp subscription and works on all of your devices.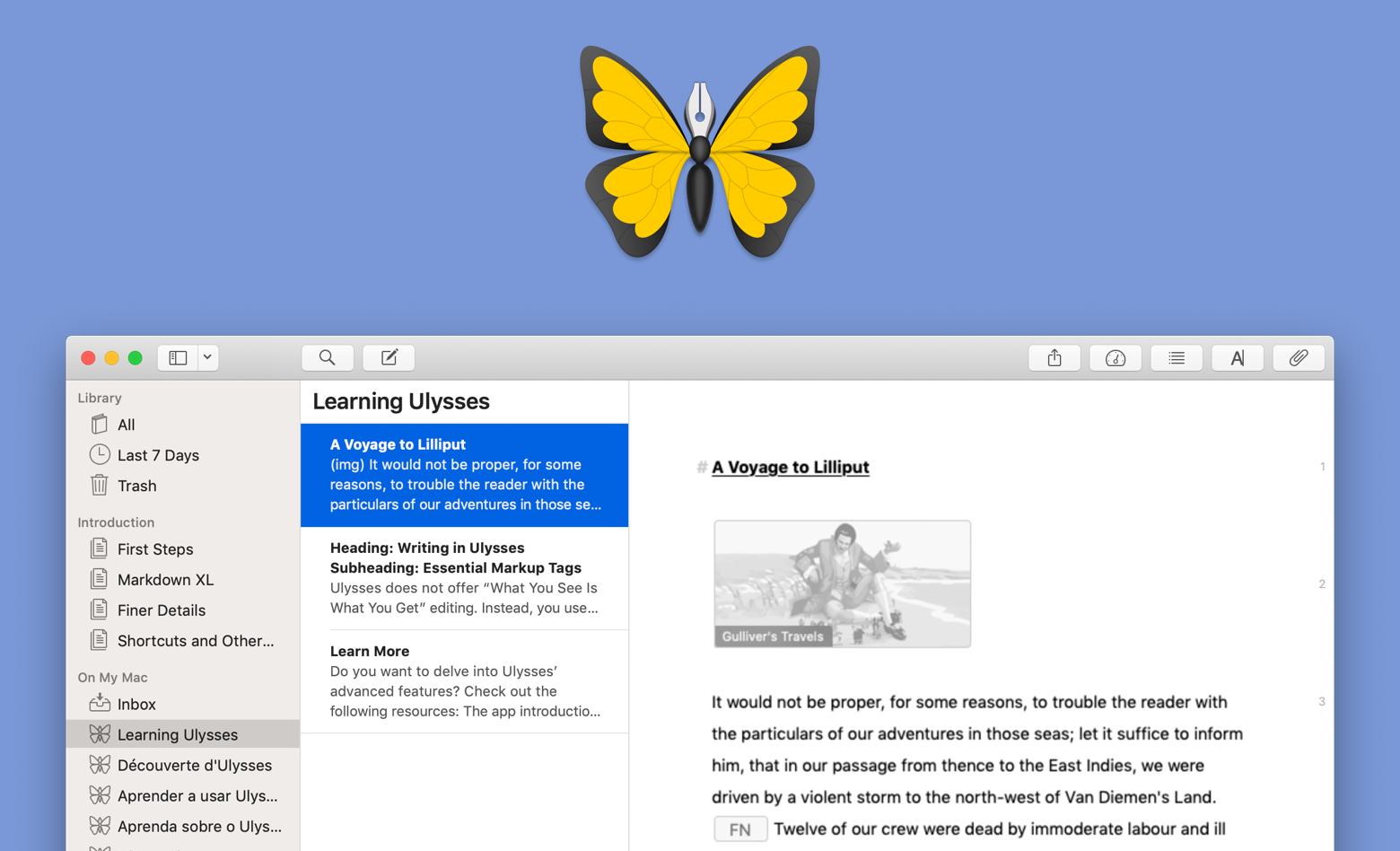 2. Paste
How many times have you copied something then copied something else, and then realized you had to paste the thing you copied in the first place? 1,034,323… Maybe more.
Paste is an infinite clipboard at the tip of your fingers. Copy and paste anything any number of times. What's more, you can copy texts stripped off formatting, sync the clipboard across all your devices, and even share copied items with your friends. In short, your clipboard — solved.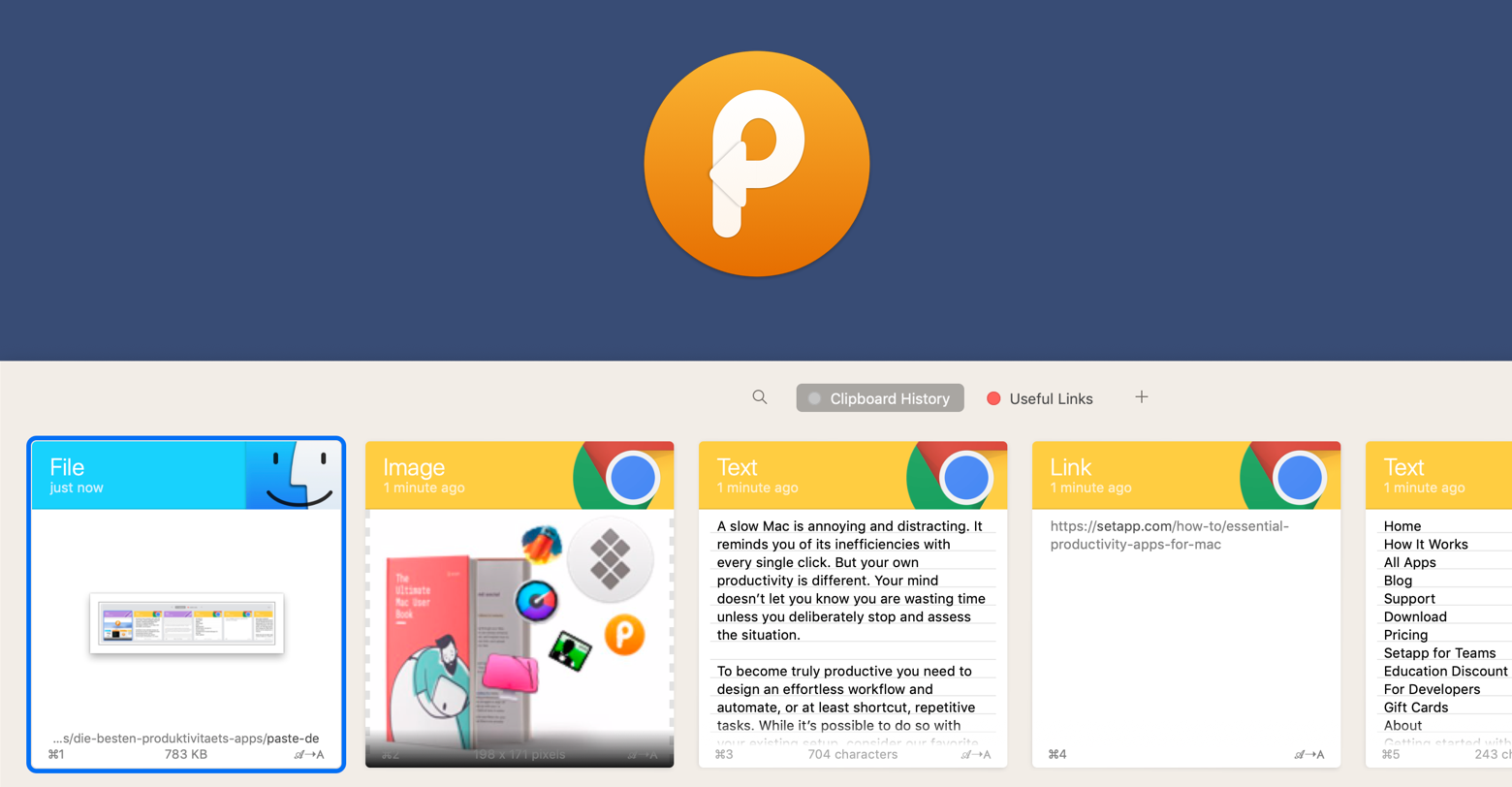 3. Workspaces
When you juggle multiple projects at any given time, nothing can be more time-wasting than reopening all the files, websites, and emails you need to complete a specific task.
Quietly living in your menu bar, Workspaces remembers which resources you need for which tasks and launches all of them in one click. Keep a website open in different browsers? Terminal in the specified folder? Twenty files for research? Configure them in Workspaces once and don't waste your time setting up your work environment ever again.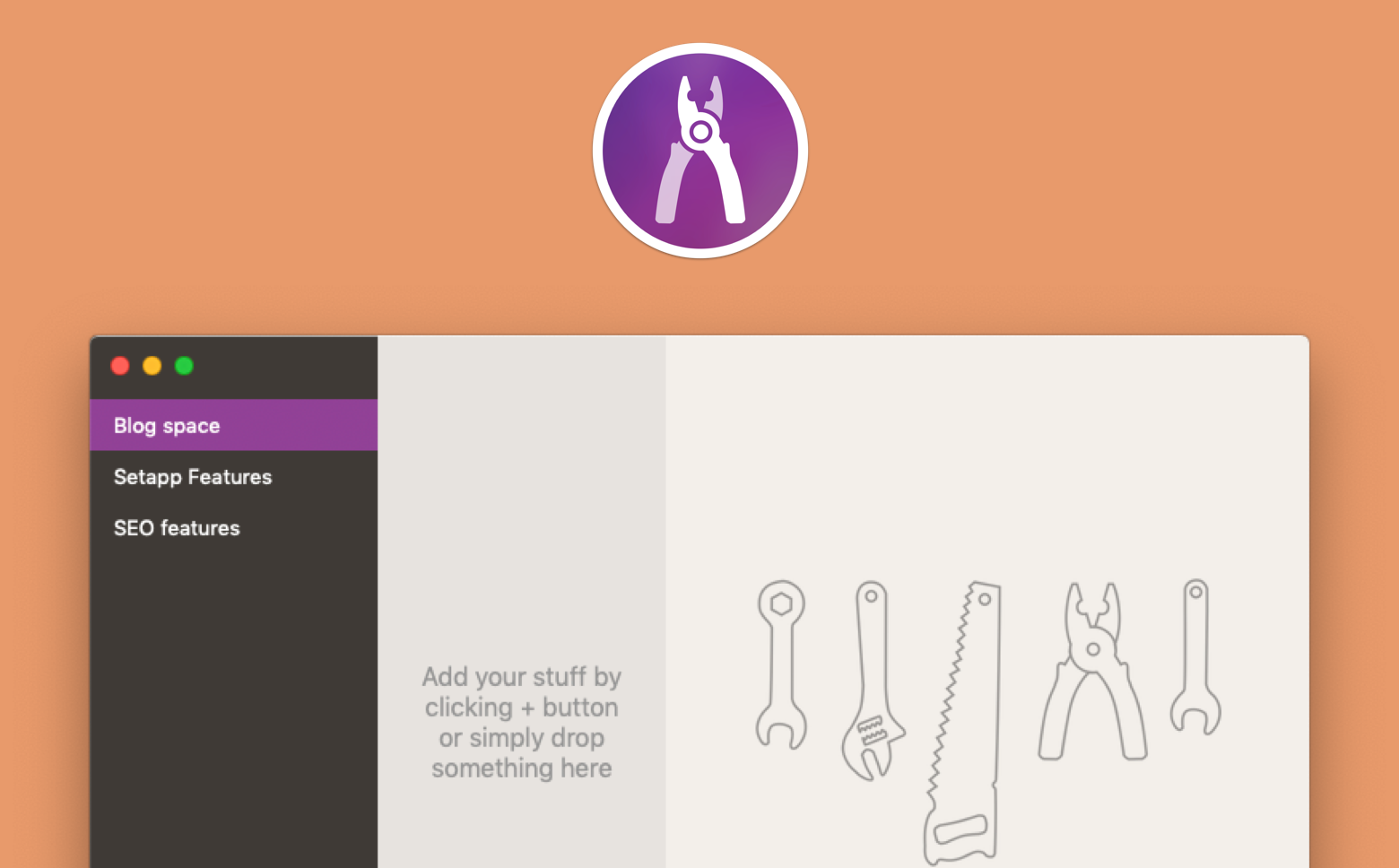 4. Lacona
Although Spotlight on your Mac is getting better with the power of Siri, it still ways away from the capabilities of Lacona.
Whenever, you need to look something up, calculate or convert, set up a reminder, search for or delete documents — do so in plain language from a centralized command-line interface. Try once, and you'll never go about doing tasks the old way.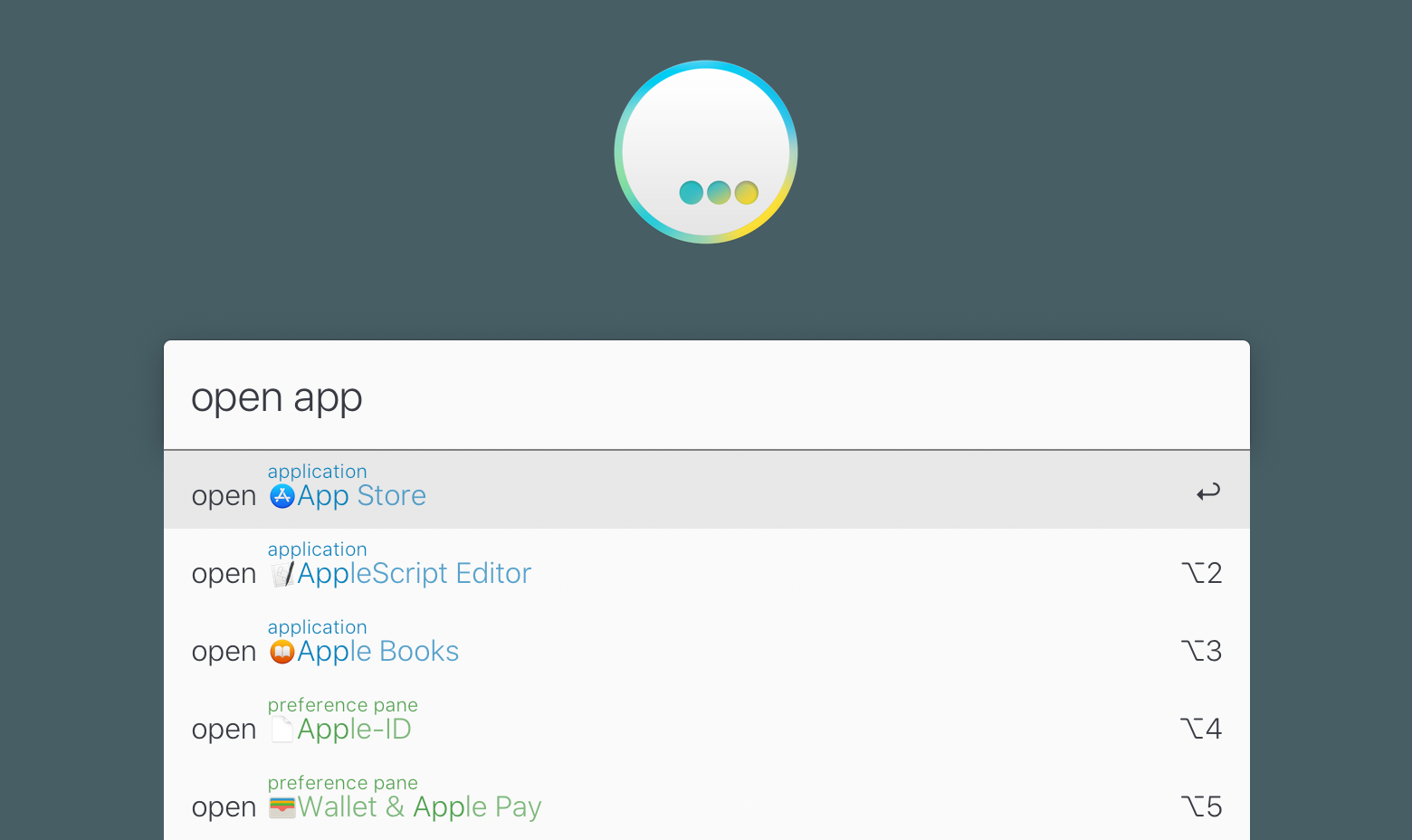 5. GoodTask
You can't expect to be productive if you don't know what you are working on. Post-it notes leave no convenient posterior reference, whereas complex to-do apps require more time than they save.
GoodTask is an optimal solution that keeps you focused on the work to be done. With Apple's native Reminders and Calendar sync, it effortlessly superpowers your existing ecosystem. Enable Quick Actions for blazing fast task creation, set reminders with automatic repeat, and tag the things you need to do for a convenient at-a-glance hierarchy.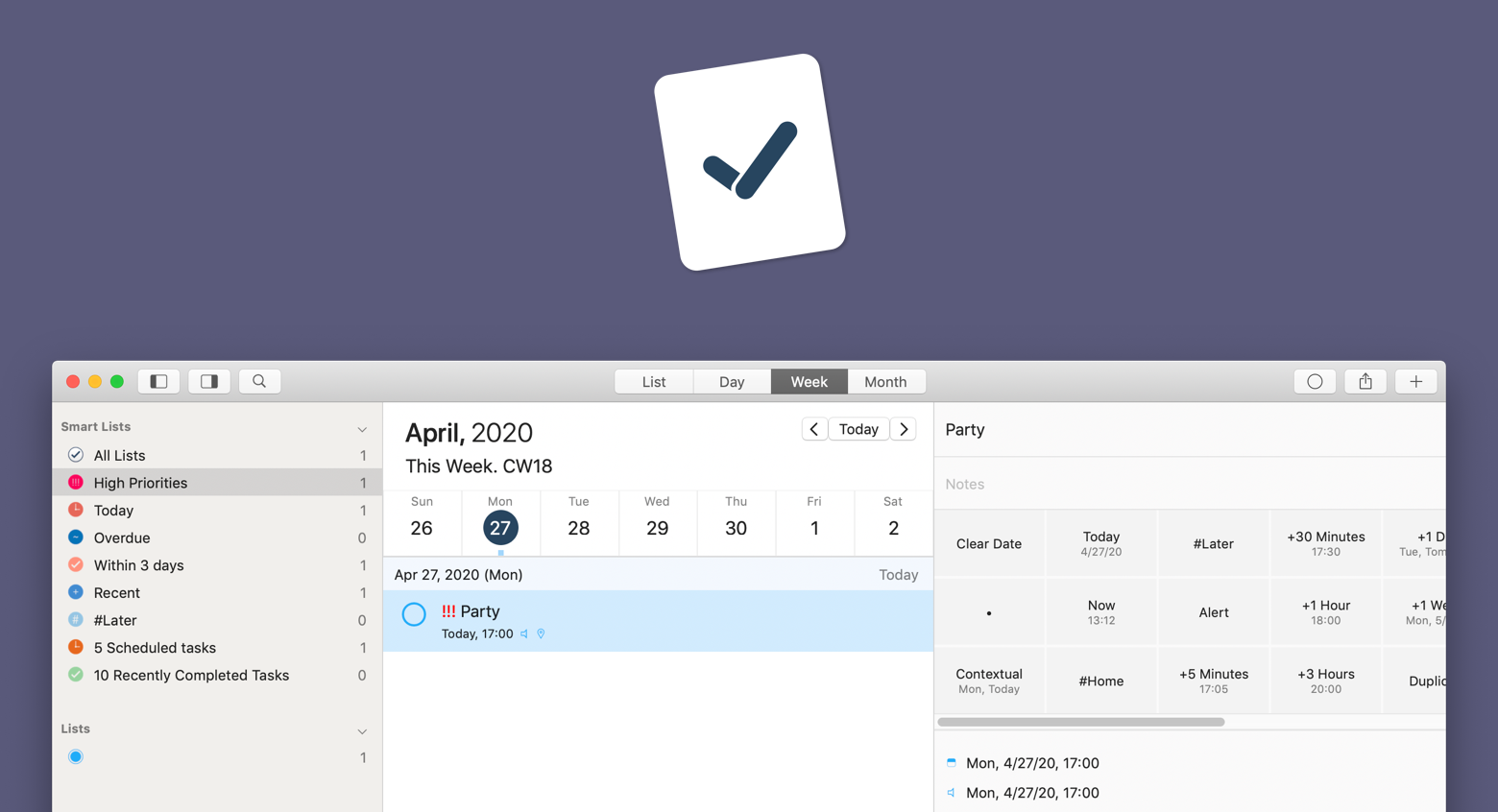 6. Focus
Did you decide to check Reddit for five minutes and found yourself on 11th page an hour later? No judgement. We all have only so much willpower.
Focus lets you create your ideal work environment, blocking distracting apps and websites (even specific pages), so you can stay on track. In addition, you can use a Pomodoro Technique or just create scheduled time windows for when you actually need a distraction.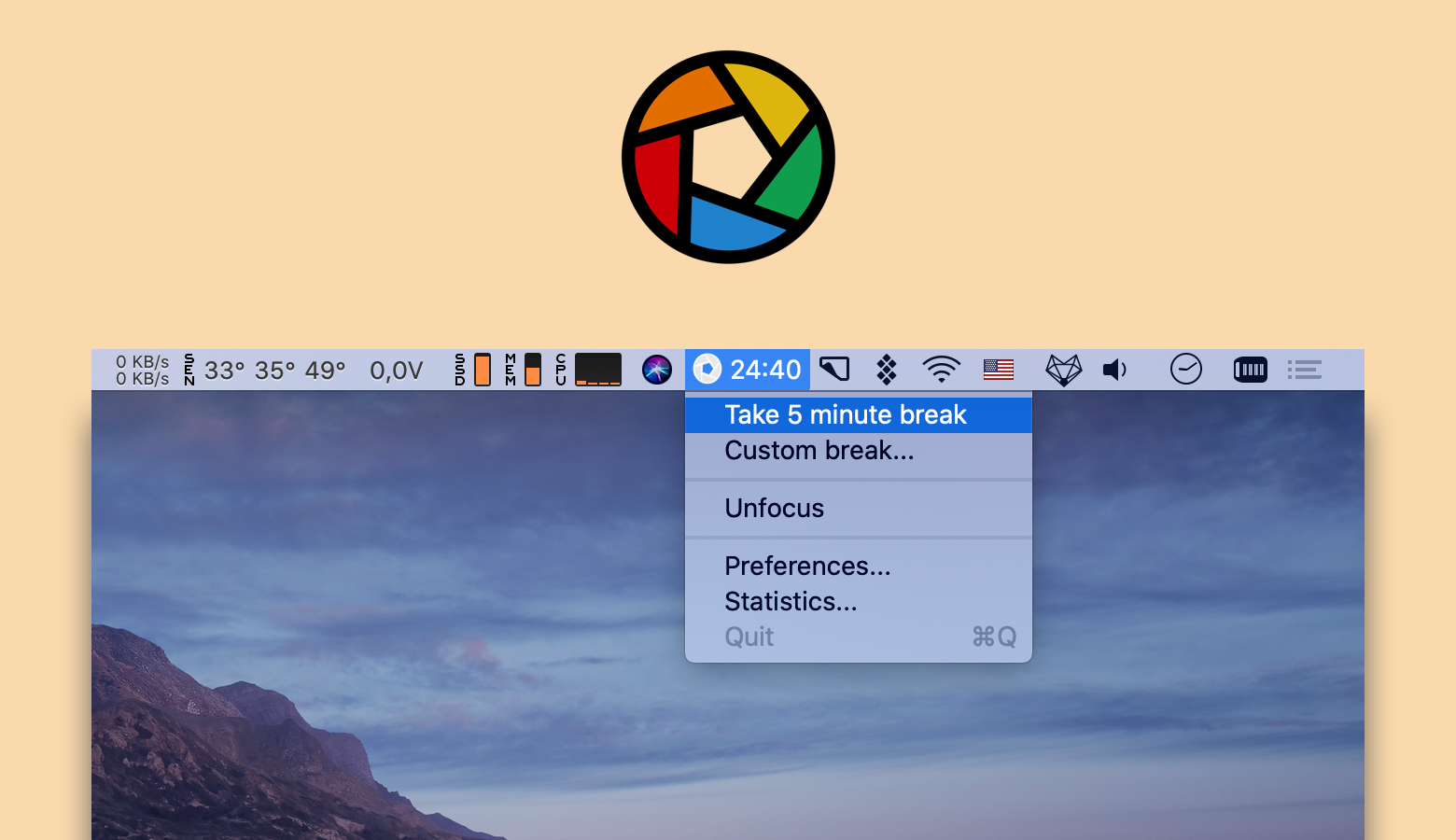 7. Dropzone
Imagine you get a Halloween treat bag of your dreams – every candy is your favorite. That's what Dropzone does to your Mac.
Adapting to your work environment, Dropzone packs all the files, actions, and apps of your choice into a custom grid, so that you don't have to dig around. Drag and drop easily, launch apps right from the grid, and share files with other Macs – it's all about making things easy.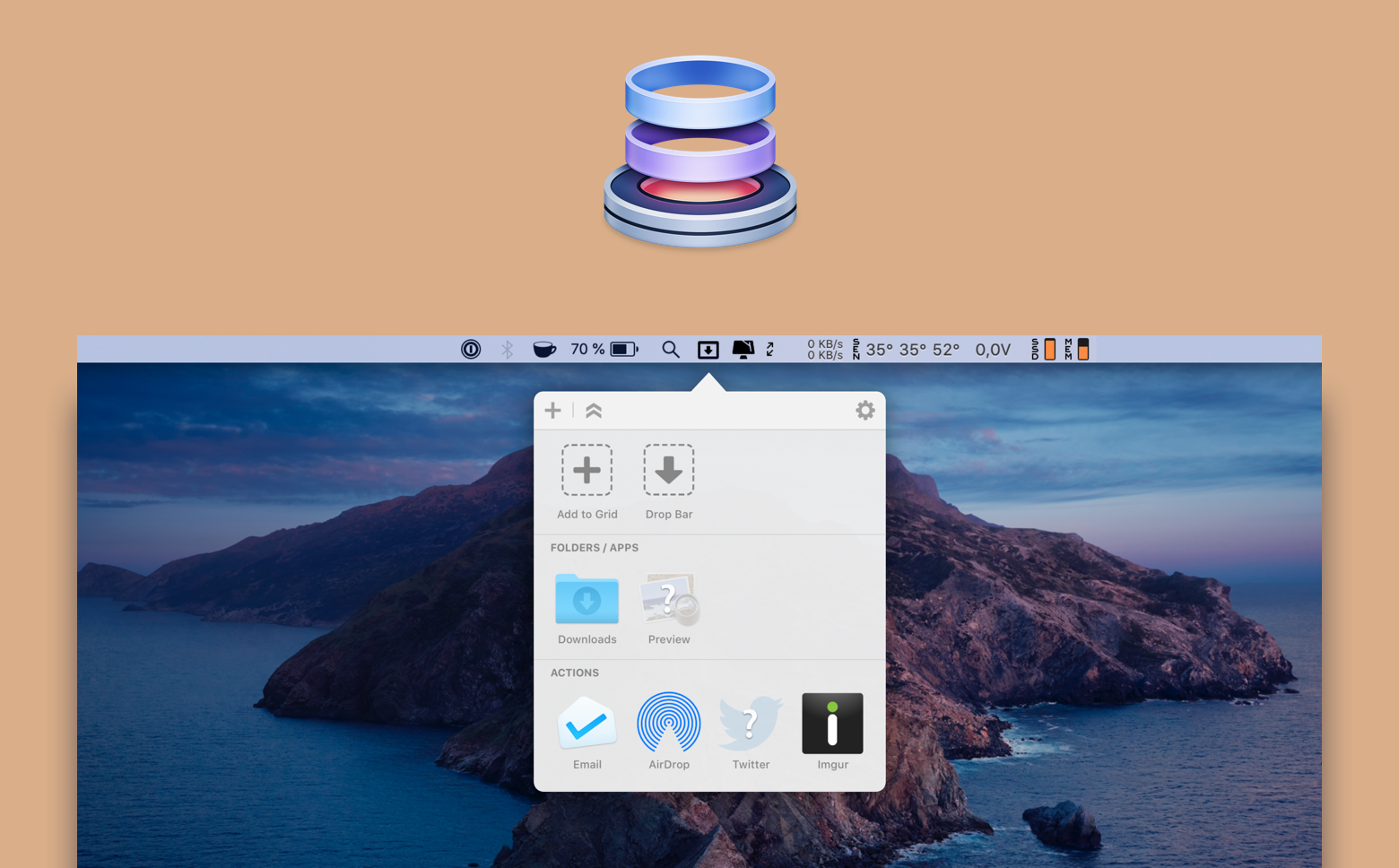 All on Setapp
Test your own productivity with these useful apps and access around 160 more on Setapp for free during your trial. When you see them saving your hours daily, consider subscribing to all at once for just about $100 a year. And yes, MacPaw products such as CleanMyMac and Gemini are also included.