How to open Outlook MSG file on Mac
There are thousands of different types of file formats, each with its own features and limitations. Introduced by Microsoft in 2003, the MSG format remains actively used and maintained by Outlook, Microsoft's preferred email client.
The primary purpose of an MSG file is to allow Outlook users to export and share content outside of Outlook itself. And although it's a great solution for Microsoft clients, Apple users often have trouble opening MSG on Mac, even with the Outlook app operating normally.
So why aren't MSG files supported by macOS, what kind of information do these files contain, and is it possible to read .msg files on Mac? Let's get right into the details.
What is an MSG file?
MSG files are Microsoft Outlook items that are created or saved within Microsoft Outlook and store information for things like email messages and attachments, contacts, calendar appointments, and tasks. The information stored in an MSG file differs based on the item contained in that file.
The MSG file format is mainly used by Outlook, but is also supported by other programs that use Microsoft's programming interface, thus excluding Macs. And although a Mac version of the Outlook software is available, it doesn't solve the issue of opening MSG on Mac, since macOS doesn't recognize that file format.
The best ways to open Outlook MSG files on Mac
Since even the Mac version of the Outlook app doesn't work as an MSG viewer for Mac, users have to come up with workarounds to be able to open those tricky files on their devices. From using various online services and changing the file format to running Windows on an Apple device, here are the tried and tested methods to open MSG file on Mac.
How to use the Outlook web app
Let's start with the most simple solution, which is to use the Outlook's web version as an MSG viewer for Mac. If you have an outlook.com account, login and email the .msg file Mac to that address as an attachment. Once you receive the email, double-click on the attachment to open MSG file on Mac.
If you want to make Outlook the default program for opening MSG on Mac, follow these steps:
Right-click on the MSG file
Click Open With ➙ Other
Click "Always Open With" in the dialogue box
Select Outlook, then click Open
In case you don't have an Outlook account already, you can easily create one for free from the Outlook website.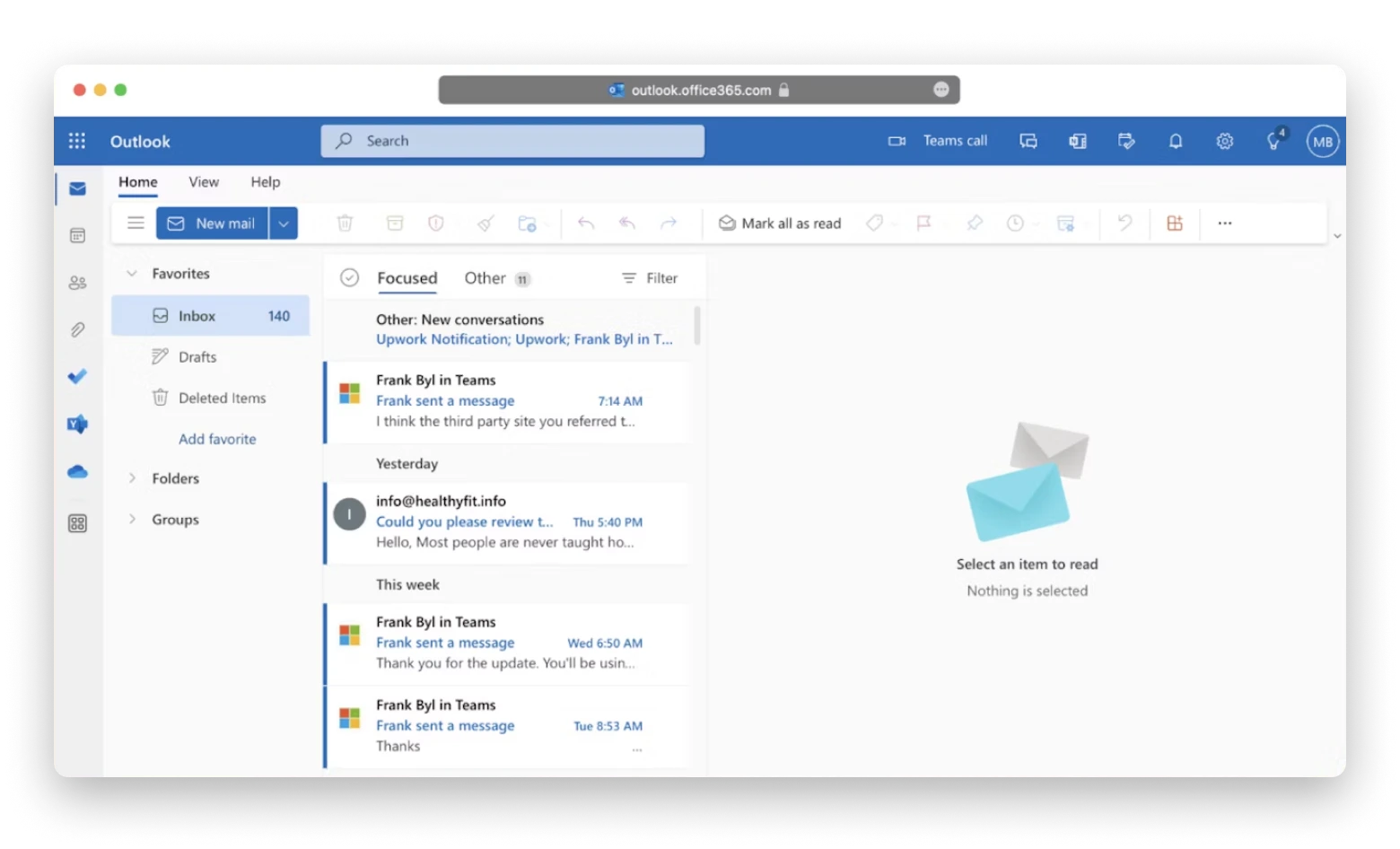 How to use SeaMonkey from Mozilla
Apart from Microsoft's Outlook, there's another online facility that can be used to read .msg files on Mac — SeaMonkey. It's an older all-in-one internet application suite, created by Mozilla, the company behind the popular web browser Firefox.
Here's how to open MSG files on Mac using SeaMonkey:
Install SeaMonkey
Go to Window ➙ Mail & Newsgroups from the menu
Click Cancel when asked to set up a new account, then click Exit
Select File ➙ Open File from the menu
Select your MSG file to view its contents
How to use the TextEdit app
Although an MSG file is not a simple text file and can contain images and calendars, you can open MSG file on Mac using its built-in text editor. This is a great solution if you know you only need to read the text from an MSG file, or just want to find out what kind of content is inside.
To open Outlook MSG file on Mac though TextEdit, follow these steps:
Locate the MSG file in Finder
Right-click on the file to bring up the context menu
Select Open With ➙ TextEdit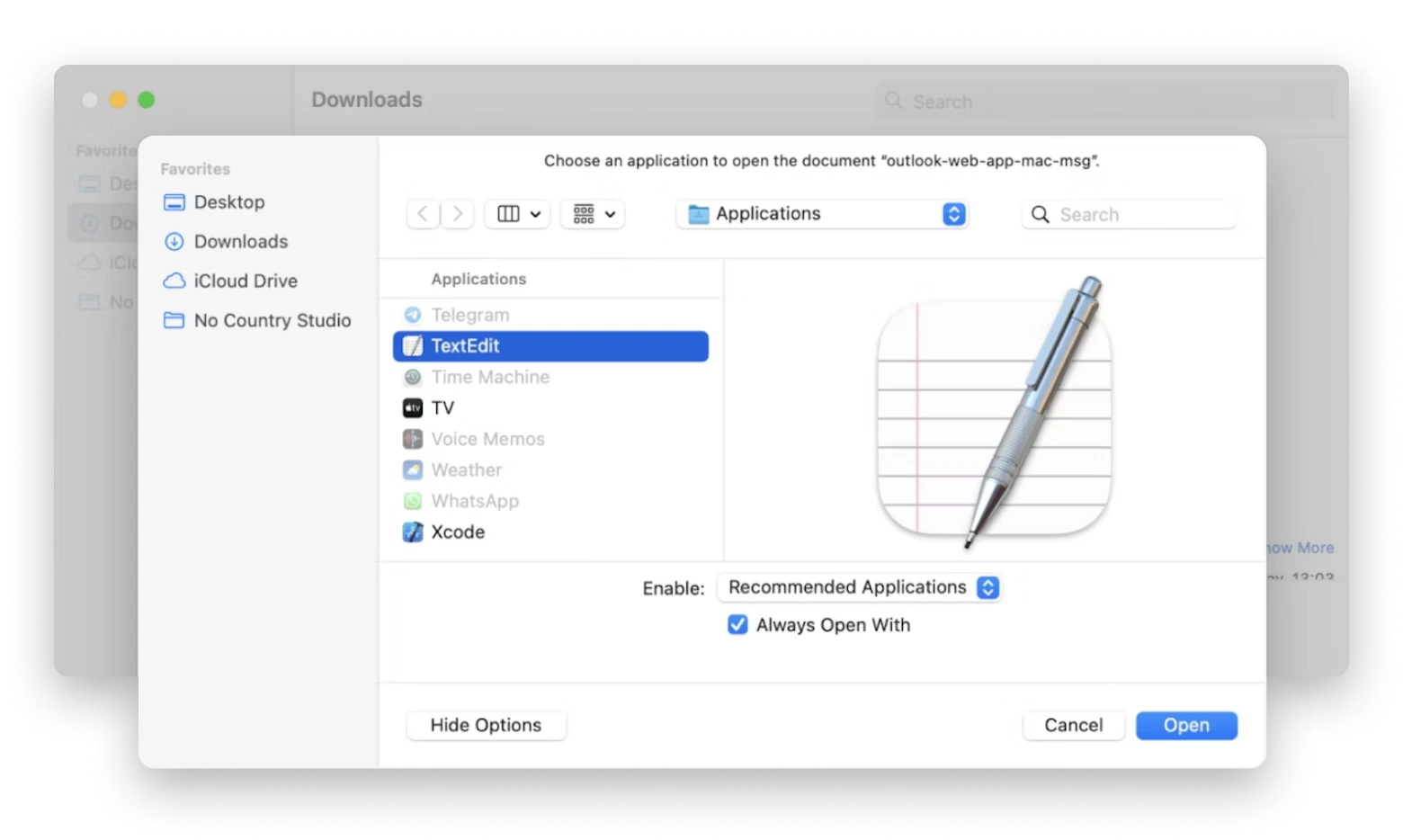 If TextEdit doesn't appear as one of the options, select Other and find TextEdit from that list. Once your file is opened, parts of it may show as odd characters that don't seem to make sense. Ignore those portions of the document and keep scrolling to find a body of readable text.
How to change the MSG file extension
It's a trick that actually works in some cases, especially if the MSG file in question was originally created by a program other than Outlook. Changing the file extension from .msg to something macOS supports will allow you to read .msg files on Mac, so here's how to do it:
Right-click on the MSG file and select Get Info
Expand the Name & Extension option
Change .msg to a new extension and press Enter
Try one of the two extensions below:
TXT file will open within a text editor like TextEdit
EML file will open within Apple Mail or Outlook for Mac

How to run Windows on Mac
This method required a bit more time and technical knowledge than the previous ones, but in turn is the most effective long-term solution. Running Windows will not only provide an infinite MSG viewer for Mac but also open up other possibilities like installing apps that are not usually available on macOS. Sounds interesting? Then go for it!
The easiest way to run Windows on your Mac is through Parallels, a desktop virtualization software that allows non-Apple operating systems and apps to run on an Apple computer.
Here's how to open MSG files on Mac by running Windows through Parallels Desktop:
Download the Parallels Desktop installer
Click the .dmg installation file, then click Install
Read through the Software License Agreement and click Accept
Enter your local Mac user password to finalize the installation
Once Parallels Desktop is installed, it will detect that your Mac has no virtual machines and will automatically offer to download and install Windows 10, so all you'll have to do is confirm by clicking Install Windows.
Bonus tip: perfect apps for planning, meetings, managing contacts
Once you've become a pro at how to open MSG files on Mac and none of your files are left unread, it's the perfect moment to free up your time while becoming more organized and productive. How? By letting some of the most efficient apps help you manage your daily routine. For example, try NotePlan.
NotePlan is the ultimate note-taking app packaged into a beautiful and minimal interface for easier and enjoyable navigation. NotePlan features color-coding, bullet journaling, markdown formatting, hotkeys support, iOS sync, and more necessities for detail-oriented and productive professionals.
If you've ever lost an important note, you know the pain. NotePlan's robust backup system will safeguard you from that, so you always have the option to recover your work.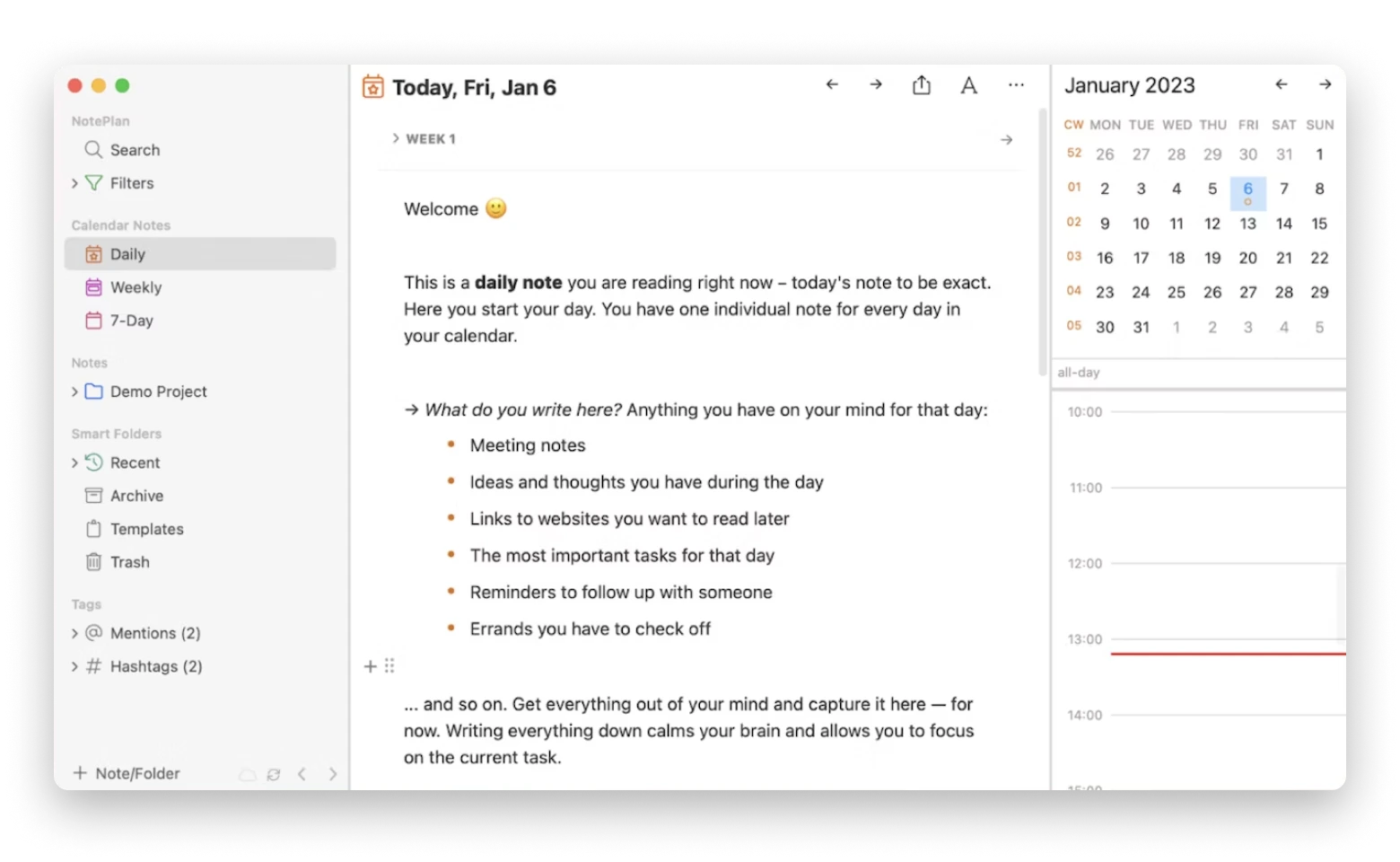 Everyone is using a calendar to keep up with their tasks and commitments today, but what if your calendar could take on the role of a personal assistant? And it can if you're using BusyCal.
BusyCal is a powerful, flexible, and reliable calendar created for those whose days are scheduled down to the minute. Packed with handy features, BusyCal will make your life easier by saving you the hassle of manual scheduling, integrating travel time into your plans, and sending you custom alerts. All while immediately syncing information to all your devices and between work and personal calendars.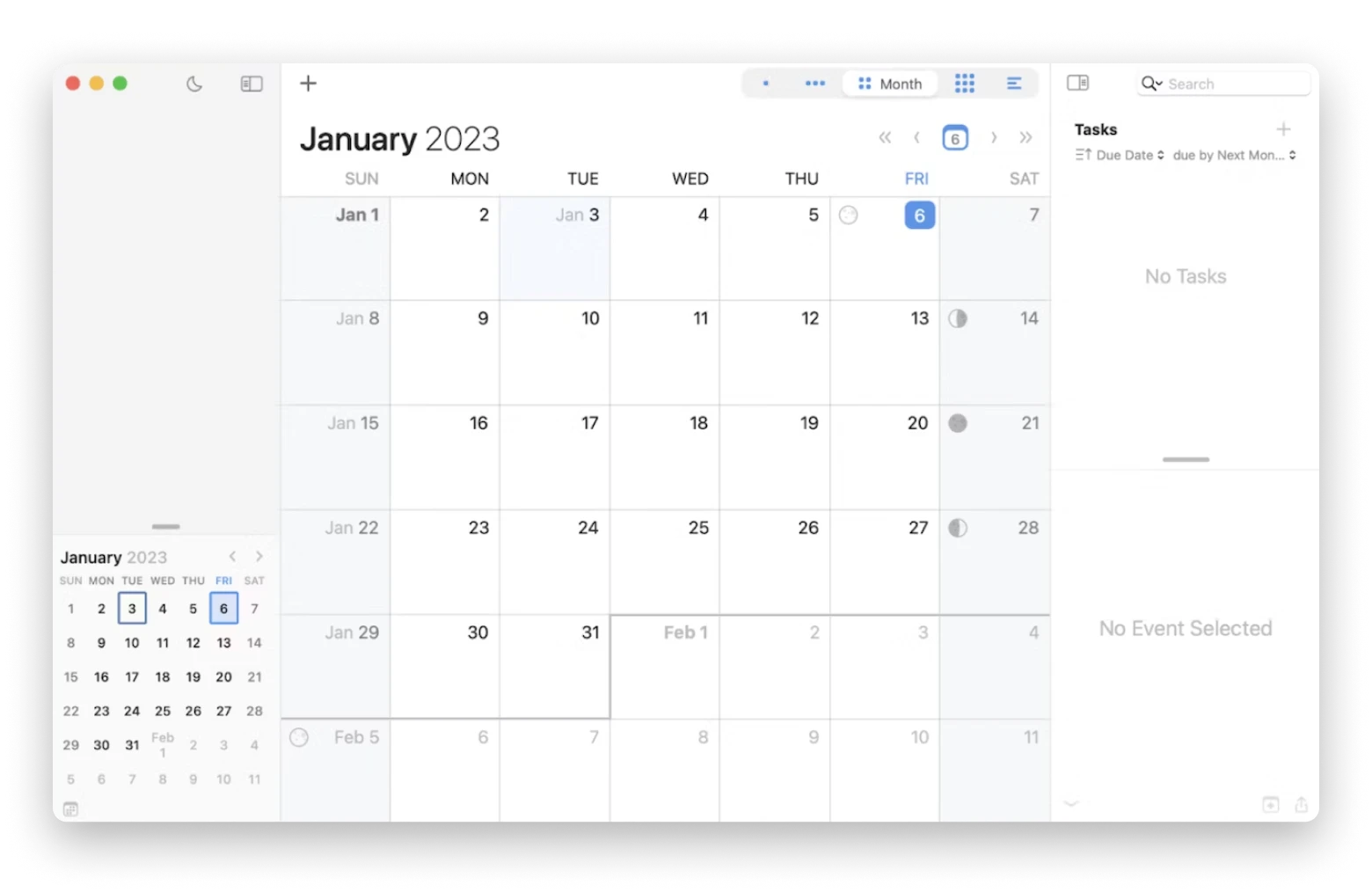 Plus, did you know you can mitigate the stress of missing a meeting once and for all? Try In Your Face.
This is an app that will pull meeting information from all corners of your Mac and pack them into a handy schedule you can easily access from the menu bar. Customize schedule visibility and the way you want to join meetings, get timely notifications, and stay in control of your upcoming events. With multiple platforms supported, In Your Face will save you time and eliminate confusion by letting you jump right on a call with no browser redirects!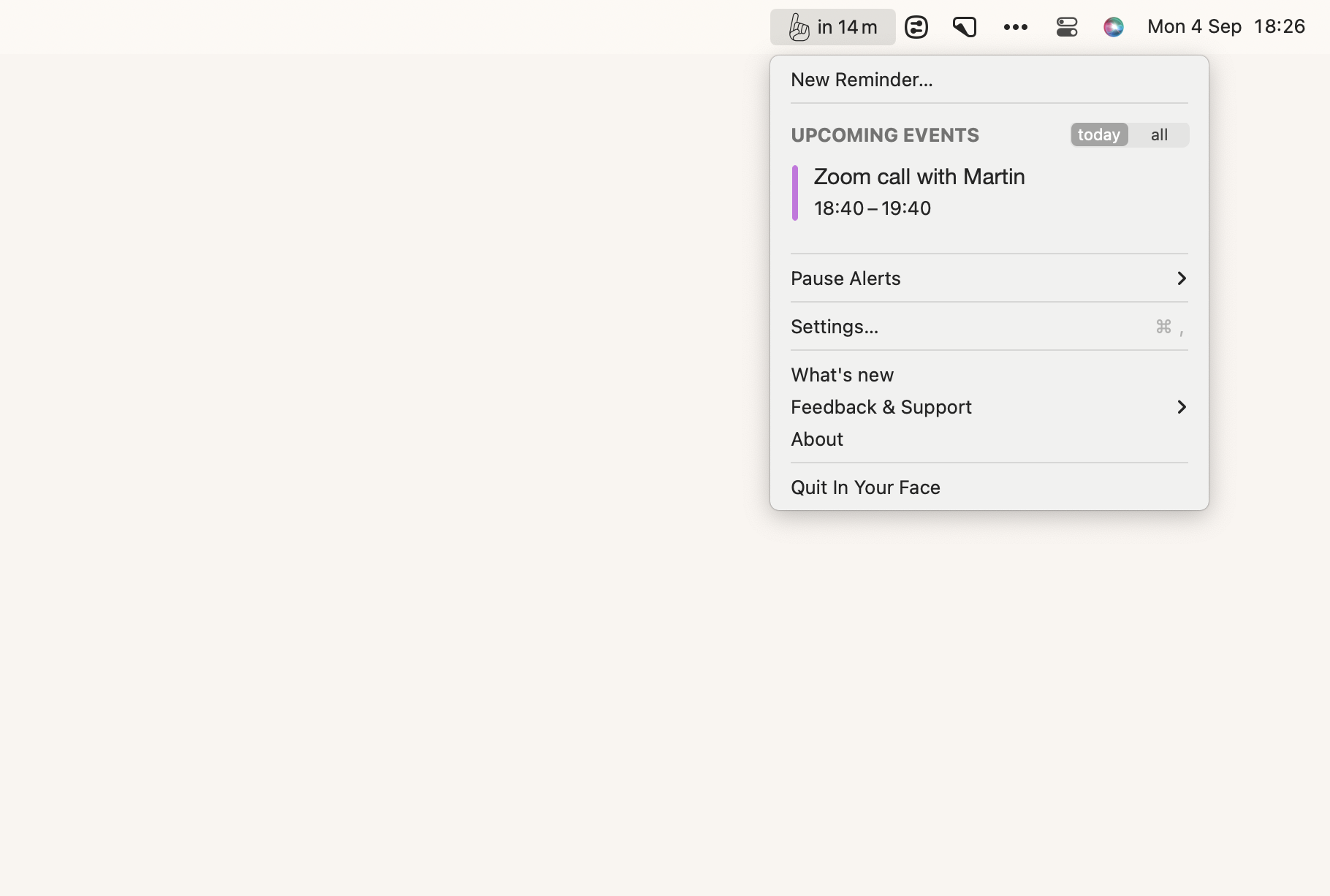 Opening MSG on Mac solved
Turns out, it's possible to read .msg files on Mac and you're now equipped with all the top tricks for doing it. It's a great time to raise the bar for your organization and efficiency by putting all your work into one NotePlan, and letting BusyCal and In Your Face keep track of all your tasks and meetings so you can focus on being the best at what you do.
Great news! All three apps — NotePlan, BusyCal, and In Your Face — are available to you right away along with more than 240 apps on Setapp, a platform of best-in-class macOS and iOS apps created to maximize your efficacy in every field. For example, you can use Spark Mail's AI assistant to write better emails faster; Bartender to personalize your menubar; CleanMyMac X to speed up your Mac. Take advantage of the seven-day trial to test every Setapp app today and you'll never want to look back!