How To Email A GIF On Mac In Seconds
With so much of our communication shifting online these days, it's often difficult to convey the right emotion without resorting to the help of emoji or GIFs. When adding a smiley face isn't enough, we opt for an animated GIF that can lighten up the mood instantly, tell a story in seconds, or simply add an informal friendly touch. So what's the best way to create and email GIFs?
How To Send A GIF In An Email The Right Way
Without a doubt, GIFs are ubiquitous. We bump into them everywhere on the web — it's become the go-to way for making fun of things. But that's not all they are good for. GIFs can often substitute lengthy walk-throughs and descriptions. When you send GIF in email, it can be an animated tutorial that explains a complex concept, a visualized data report, edited clips from your video chats with friends, and much more.
So it's good that both Gmail and Yahoo make sending GIF in email very easy. If you wonder how to copy a GIF before emailing it — the trick is to save it first to avoid interfering with animation. A simple copy-paste will likely result in a static picture. Hence, step one, is to drag the GIF you like to your desktop, or right-click on it and Save Image As…. Now all you have to learn is how to insert GIF into email.
How to email a GIF using Gmail?
To email GIF using Gmail, make sure you're on the Gmail webpage and not the Gmail mobile app. There's a well-known bug in the Gmail mobile app that would let you view animated GIFs without any issues but wouldn't allow you to send GIFs.
Then you, obviously, have to find the GIF you want to email (the fun part). Try searching through GIPHY, which interprets any keywords you input and displays the GIFs most relevant to them.
Once you're all set, you're ready to insert GIF into Gmail. To paste a GIF link from a webpage to your email:
Open Gmail ➙ Compose to start your letter

Find your GIF's URL link and copy it with ⌘ + C

Back in your email, select Insert Photo in the bottom toolbar

Click Web Address (URL)

Paste (⌘ + V) your GIF link into the field ➙ Insert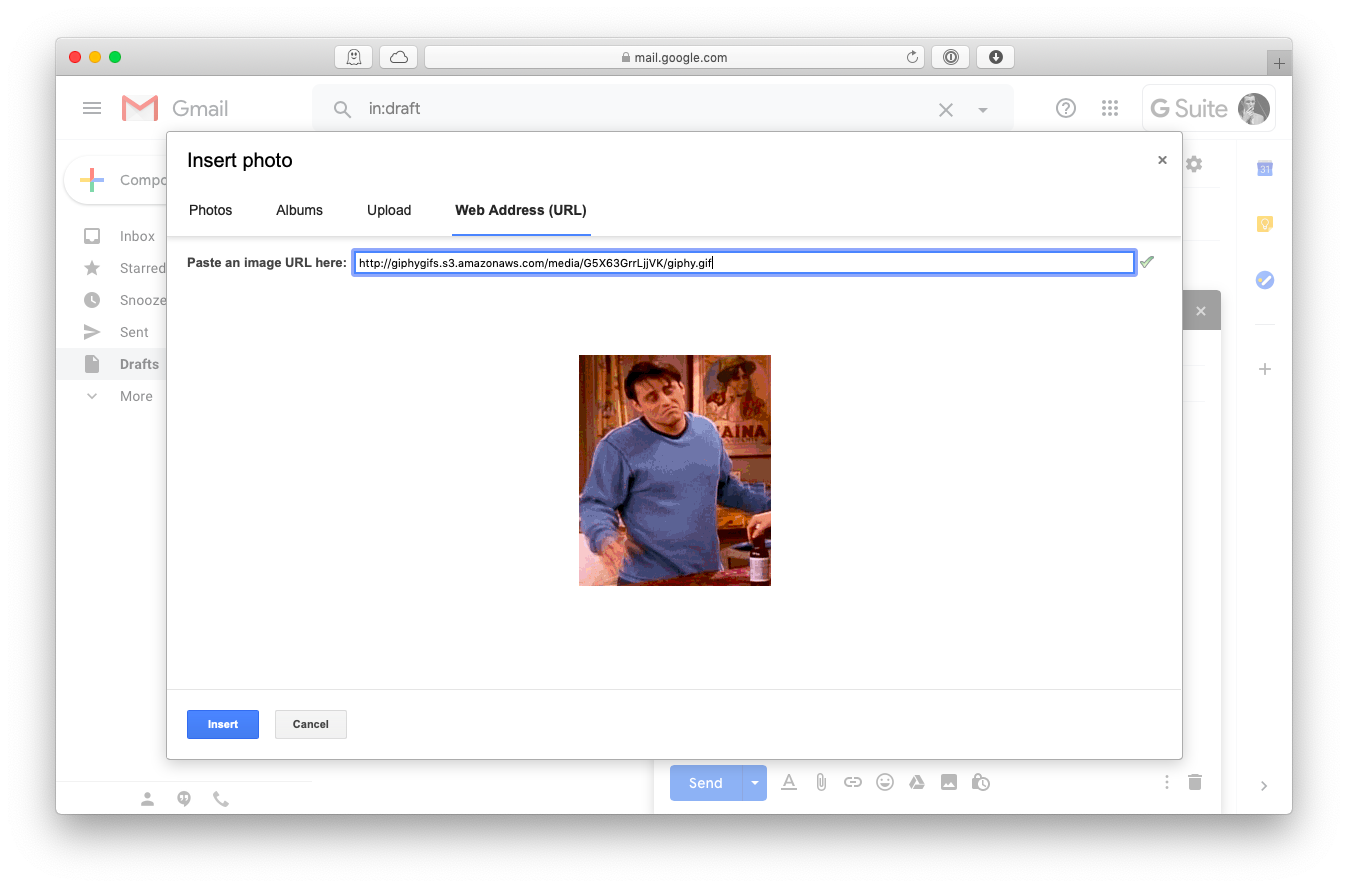 Before you hit Insert, Gmail will show you an animated preview of your image. This is your last chance to make any changes (like resize) should you wish to do so — simply select the GIF and drag the blue corner to make it smaller or larger.
Another way for how to insert GIF in Gmail is to upload a GIF created or saved on your computer. Most likely, this would be a pretty straightforward and familiar process, since you insert GIF into Gmail exactly the same way you'd attach any other image file:
Click Insert Photo in the bottom toolbar ➙ Upload

Select your GIF and move it into the body of your email

Now you can send GIF in email. Congrats!
How to send a GIF in an email using Yahoo?
Sending GIFs with Yahoo is quite a bit more fun — since Yahoo Mail has a built-in GIF library and search function, which makes adding GIF in emails incredibly easy.
This is how to embed a GIF in an email with Yahoo:
Fire up Yahoo Mail ➙ Compose to start a new email

Select the GIF icon from the bottom toolbar. Enter your keywords to search through the collection.

Once you find the GIF you like, simply click to insert it into your email
As you can see, there's nothing too complicated in how to put a GIF in an email, since any GIF is ultimately just a variation of an image file format. Yahoo even lets you simply drag and drop your GIF right into the body of your email.
How to create animated GIF?
Now that you know how to send a GIF in an email, it'd also be nice to learn how to create a GIF, so you can add a personal touch to any conversation.
Let's start with a refresher on what's GIF in general. GIFs are simple graphic files, much like JPEG or PNG. They've been around since the early days of the internet and are very popular because they could be animated — without bringing in the weight of an actual video file. How come? Essentially, a GIF file simply displays a series of images at great speed to produce the illusion of motion.
With just a quick search, you can easily find so many ways to create GIFs, whether in web-based tools or mobile apps, that it'd be difficult to figure out the ones worth your time. Adobe Photoshop, for example, remains a classic professional go-to option for designers — while it's time-consuming and technical, it gives you a lot of artistic freedom, including advanced animation.
The types of GIFs you can make also vary widely. With the help of online tutorials, it's possible to create GIF from video you have on your hard drive, YouTube, Instagram, or stitch one together from your photo collection, a recent FaceTime chat with a friend, or a recorded action sequence on your screen.
If you're looking for a smart GIF maker for Mac — try Gifox. It's hard to beat for creating and sharing animated instructions, micro screencasts, demos, and workflows. Plus, using the app is a breeze:
Simply select an area of the screen you want to capture

Hit the record icon

Click to stop when done
Gifox will automatically create a lightweight GIF (saved in your Downloads folder), with advanced compression options available — so you can decide on the quality and the size of the output file you want.
Besides, it's very easy to send GIFs with Gifox, as it offers built-in cloud sharing options via Dropbox and Google Drive, as well as the ability to get a direct sharing link, accessible with no special logins or passwords, to email to someone.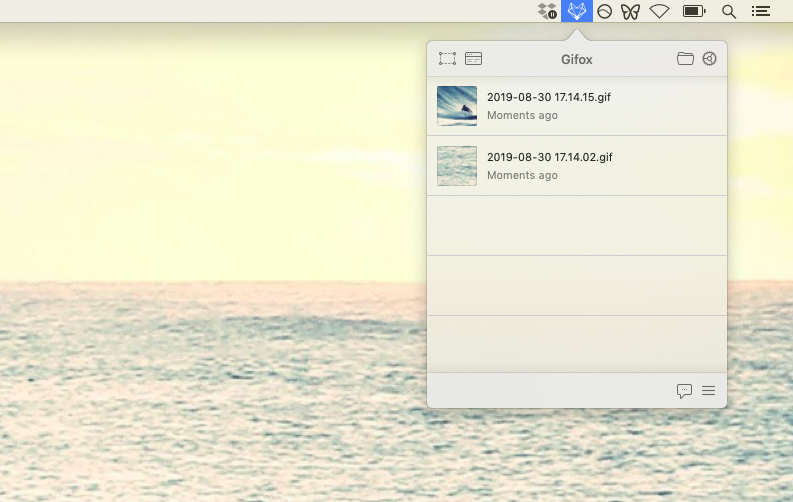 For times when you'd like to create GIF from video conversations you had with your friends — go to Capto, another cool GIF-making app for Mac. Using Capto is one of the simplest ways to grab a screen video (with all files and folders from your desktop automatically hidden) and edit it with your annotations and voice comments or other audio tracks. Then enter the post-production phase and feel free to apply blur, arrows, text comments, audio-fading effects, and video cropping as you see fit.
Once you're happy with the GIF you've created — Capto also offers instant online sharing to social media, Dropbox, YouTube, or another storage provider of your choice.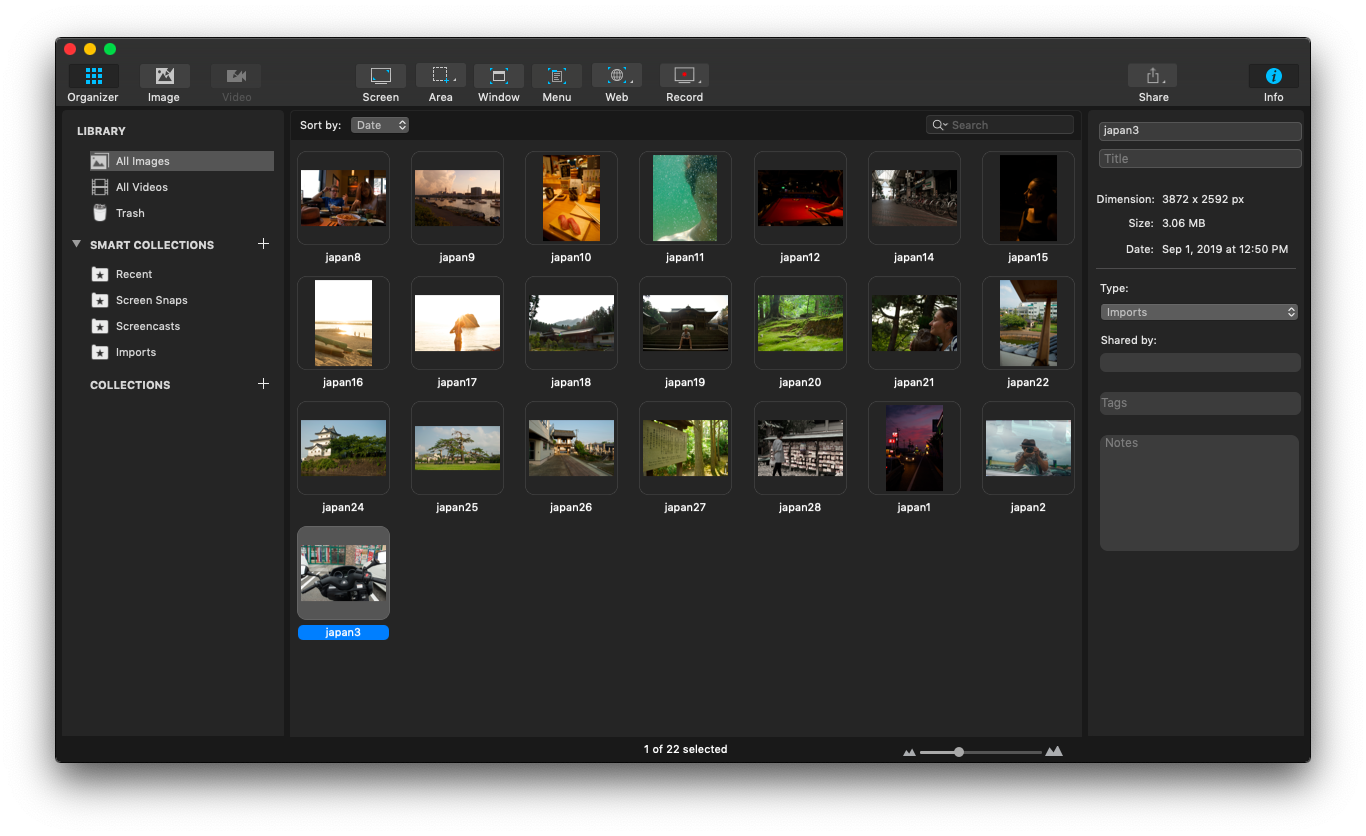 Waste no more time wondering how to insert a GIF into an email or how to create a GIF — make your conversation fun and memorable, and your instructions or concepts easy to understand.
Best of all, both Gifox and Capto are available for a free 7-day trial through Setapp, a platform of more than 150 handpicked Mac apps and tools to empower you to work the way you want.