How to access photos in iCloud Photo Library
So many of us use our iPhones as the primary for taking pictures and capturing memories. While iPhones store images, Apple has made iCloud the default method for syncing photos across devices, and to the cloud.
You can always access the Photos app on your Mac, iPad, or iPhone to view pictures, but you may have wondered "how do I access photos in iCloud photo library?" We'll show you how, as well as how to sync iPhone photos to Mac, the best way to view photos in iCloud browser (like Safari or Chrome), and some apps that make managing your photos much easier.
What Is iCloud Photo Storage?
Simply put, iCloud Photos keeps all photos, videos, their edits and albums in sync across all of your Apple devices. It has been part of iCloud since the release of OS X Yosemite in 2014, and is the web-based version of the Photos app on your iPhone, iPad, and Mac.
iCloud itself is Apple's cloud computing service that first appeared in 2011, replacing its predecessor MobileMe. If you use any of Apple's default applications, such as Calendar, Mail, Notes, or Reminders, they all sync with your other devices via iCloud. In fact, lots of third-party apps use iCloud to sync their information as well.
Once configured, iCloud Photos is very easy to use. It does, however, need a bit of a guide to properly set up.
How to set up iCloud Photo Library
To enable iCloud Photos, you need to set it up on each of your devices separately. Make sure to configure your iPhone first, so that your photos front he device you use most to take pictures with will be uploaded to iCloud storage:
Open the Settings apps on iPhone
Navigate to the Photos category
Toggle on iCloud Photos, My Photo Stream, and Shared Albums
Now your photos will start to upload to the cloud. Meanwhile, you can activate iCloud Photos on your iPad in exactly the same way. Macs are a bit different:
From the menu bar on your Mac, select the Apple logo on the left side
Select System Preferences from the menu
Select "Apple ID"
Tap on "iCloud" on the left side of the window
Select "Photos"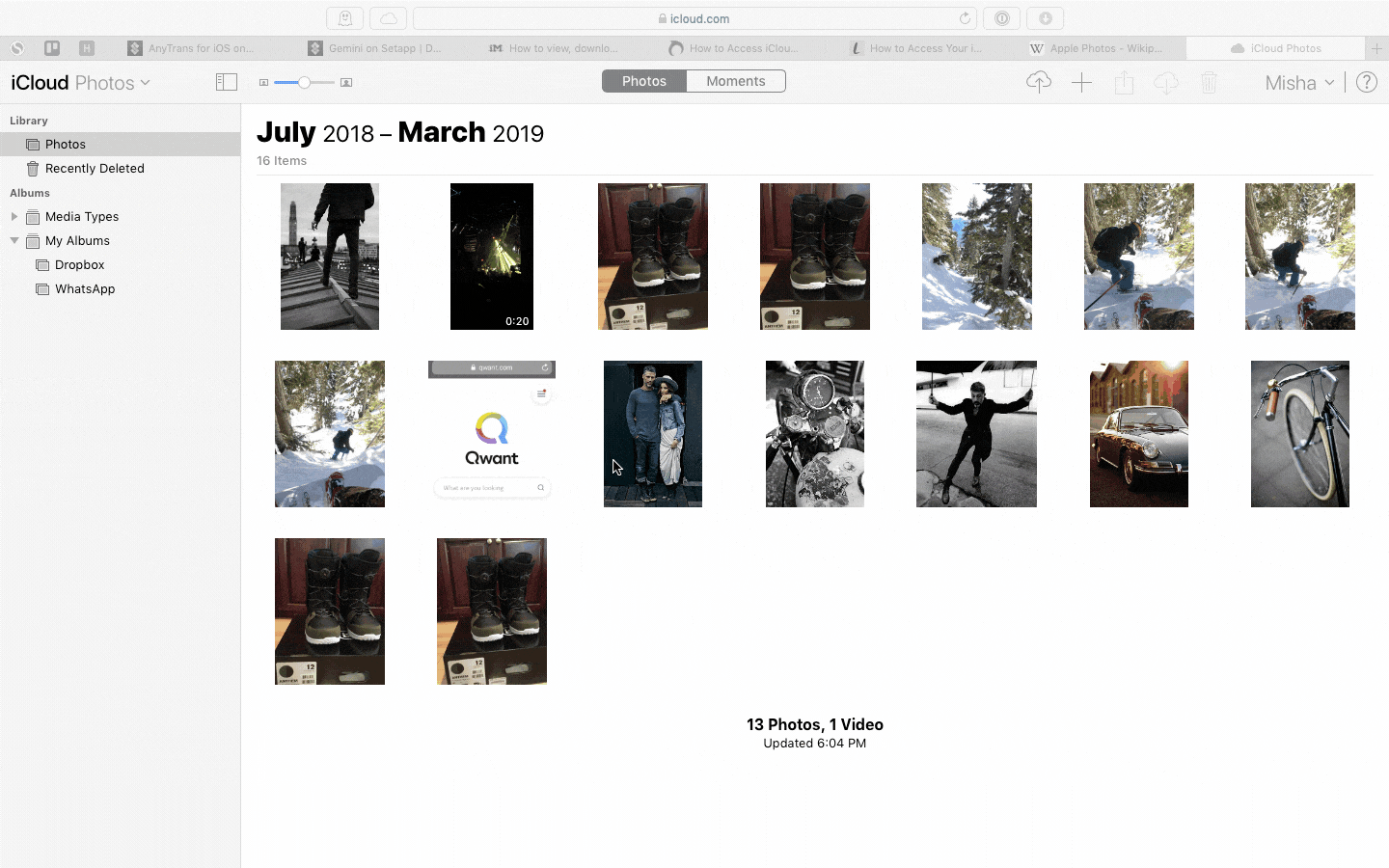 Syncing photos may take a while, especially if it's the first time you're using iCloud to sync photos across devices. When setting up iCloud on Mac the first time, it's a good idea to sync all your data.
How to Access iCloud Photos on Mac
Now that you have iCloud set up properly, you may be wondering "how do i access iCloud photos on my mac?" You can do it in the browser (we'll get to that soon) but the best way is to use the Photos app included with your Mac.
Just like iPhone and iPad, your Mac has a dedicated Photos app that syncs perfectly with iCloud and the rest of your devices to showcase the most up to date stream of photos. All of your devices save the edits you make, too, so an image you tweak on your iPhone will display on your Mac with the edits you make, too!
When you open the Photos app on your Mac, you will also have the same filers for years, months, and days to filter through your images. All of your folders will be viewable, too, as well as any shared albums.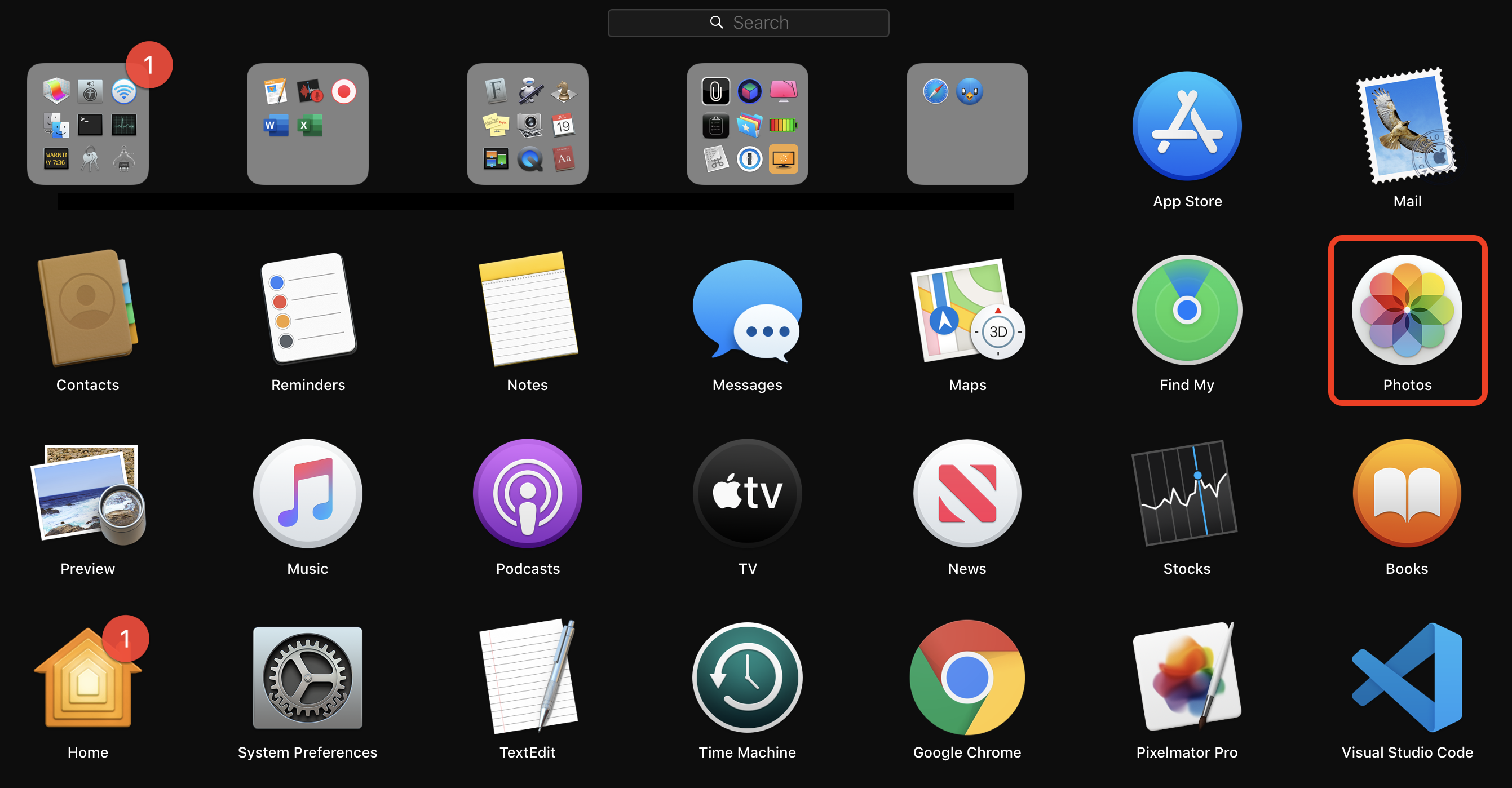 How to access iCloud Photos on iPhone, iPad
Just like your Mac, both iPhone and iPad have dedicated Photos apps that also show your most current stream of photos on the device! Just open it on your iPhone or iPad to see your images.
A benefit of using the Photos app for iPhone, iPad, or Mac is the ability to edit images. Each device has its own unique use cases for edits; iPhones are excellent for markup, while iPad can take advantage of the Apple Pencil for granular hands-on image edits. Your Mac is the most powerful device you own, and has a bevy of excellent image editing apps available for it.
Access and view iCloud Photos in your browser online
When you want to know how to view iCloud photos on Mac, it's really as simple as logging into iCloud. Here's how to view photos in iCloud via any browser you like:
Open the browser of your choice
In the URL bar, enter icloud.com
Log into iCloud using your AppleID (Note: You may be prompted to authenticate your session. This is a security feature Apple implements for iCloud; there's nothing to be concerned about.)
Select "Photos" from the list of apps available
That's all it takes! Your iCloud Photos library is the same you have on your iPhone, iPad, and Mac. So long as your devices continue to sync to iCloud, you'll see the same photos in the browser as you do on your devices.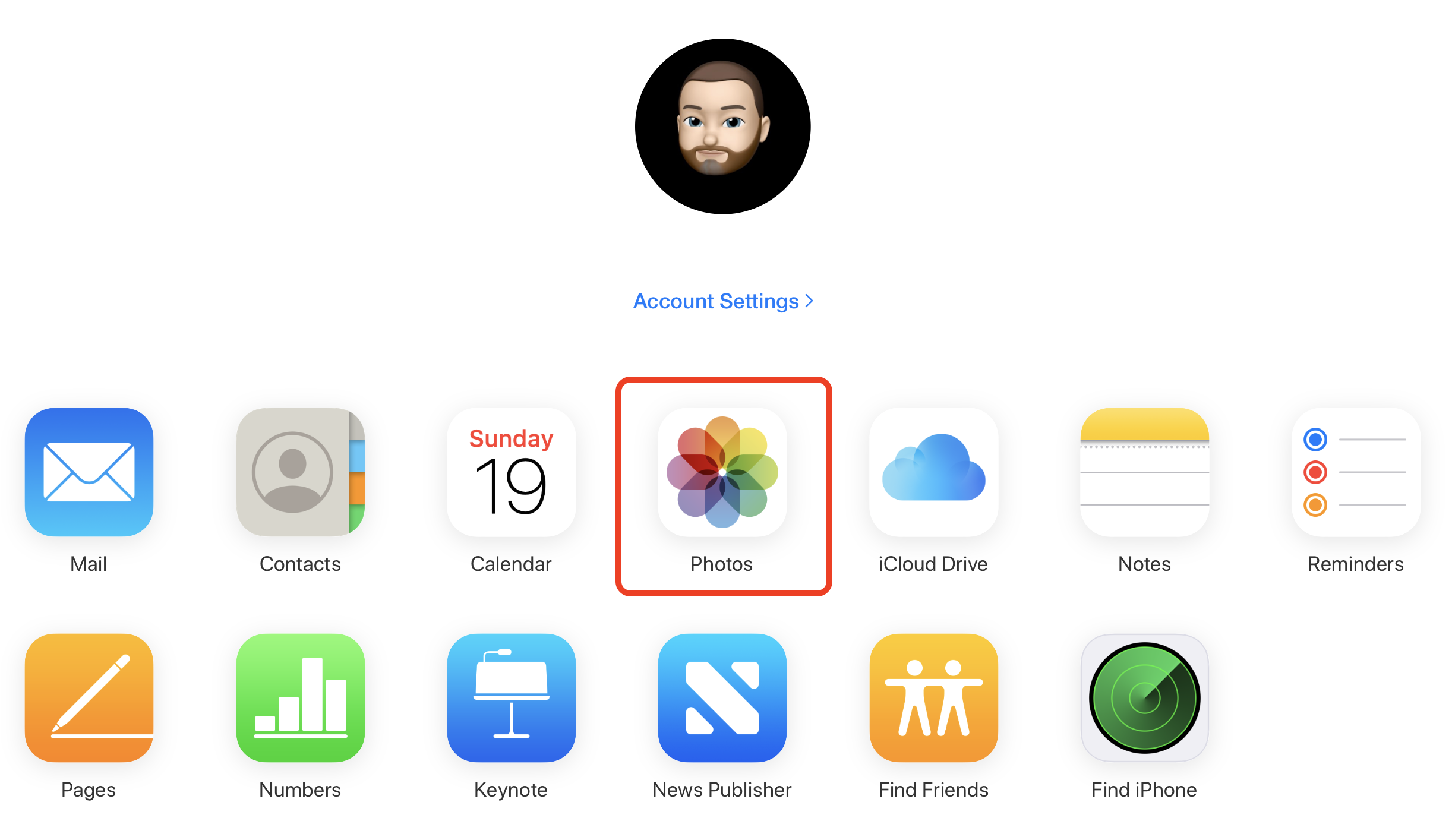 Minimize your iCloud photo library
Perhaps the worst things about iCloud storage is that the free tier gives you only 5 GB of space. Besides photos and videos, that includes your complete phone backup and all other app synchronizations.
Your iPhone can take large, pixel-dense images and burst photos, and that 5 GB gets gobbled up quickly. There's a better way to manage your photo library, especially if you're taking burst photos or multiple photos of the same scene.
Gemini is an essential utility that finds duplicate and similar photos anywhere on your Mac and deletes them with ease – an excellent option because your iCloud photos are synced to your Mac. It's the perfect answer to a torrent of similar-looking images. With Gemini, you can continue taking as many pictures as needed, knowing that the algorithm will quickly find the best one and discard the rest.
To scan your Mac folders for duplicates with Gemini, take these steps:
Open Gemini on your Mac
Click on the plus icon in the window
Choose a folder, or select "Choose Custom Folder"
Press "Scan For Duplicates"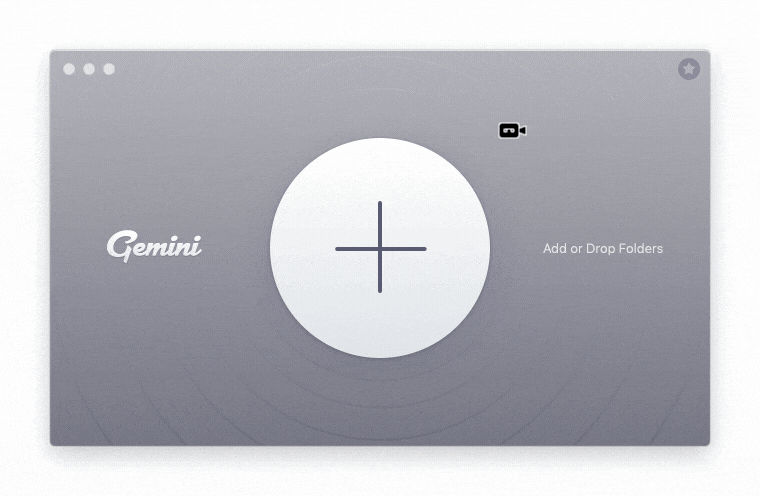 How to sync iPhone photos to Mac
Let's run through a scenario: you have iCloud setup properly, and it's syncing your photos across all of your devices, but there's a problem. About halfway through, a prompt tells you that you've run out of iCloud storage, and need to upgrade, which will cost you at least $0.99 per month. You don't want to spend the money.
It used to be simple. Before iTunes, syncing photos to your Mac required iTunes and a Lightning cable. Now, Apple leans into iCloud for sync, and has eliminated iTunes for syncing iPhones and iPads to your Mac. There's still an option, though!
AnyTrans is a completely customizable transfer manager for your iPhone and Mac. It lets you export music, contacts, backups, and – most importantly – photos via WiFi, thus completely bypassing iCloud storage restrictions.
Using AnyTrans is just as intuitive as to sign into iCloud:
Make sure your iPhone and Mac are on the same WiFi network
Open AnyTrans on your Mac
Select Device Manager in AnyTrans
Sync the two devices to transfer all photos and videos
This is a great way to sidestep iCloud and sync photos to your Mac. Just know you have to initiate the sync manually; AnyTrans won't automatically do it for you like iCloud.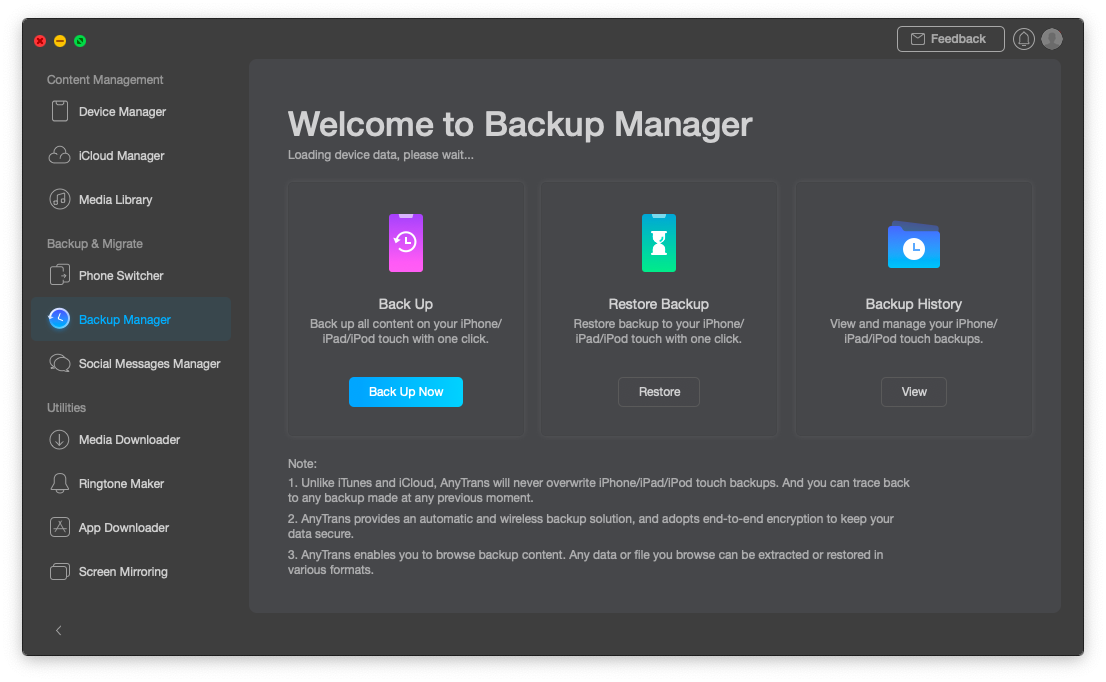 Conclusion
Syncing your photos across all devices isn't difficult, and Apple has made it really simple so long as you have iCloud setup and syncing to your devices.
Some may not want to use iCloud, which makes AnyTrans an enticing alternative. It helps you avoid cloud storage altogether, and is a great way to save money, particularly for those who exhaustively snap pictures without deleting the images no longer useful to them.
This is also why we like Gemini. When it identifies duplicate images – which often happens when you're taking burst shots – it eliminates what's not necessary. Your 75 image burst shot may be reduced to one image, which is an excellent way to save space for iCloud or on your Mac.
Best of all, both AnyTrans and Gemini are available for free via a seven day trial of Setapp, a suite of nearly 200 excellent Mac apps. In you free trial, you'll have unlimited access to the full Setapp catalog, which is only $9.99 per month once your trial period ends. Families with up to four Macs will love Setapp's family plan, which grants full access to the entire catalog for all four computers. What are you waiting for? Give Setapp a try today!