How to access photos in iCloud Photo Library
Modern iPhones allow us to effortlessly take top-notch pictures. And now, we're blessed to have all of the memories right in our pockets.
But what if we need to view an album on a big MacBook screen, edit an image in Photoshop, or email it from a desktop app? Actually, there are many reasons why we might need to view photos on other devices.
In this case, iCloud can be a great option. This article will walk you through the process of setting up iCloud on Mac and other devices and show you how to organize all your photos in one online environment.
What is iCloud Photo storage?
Simply put, iCloud Photos keeps all of your photos, videos, edits, and albums in sync across all of your Apple devices. It has been part of iCloud since the release of OS X Yosemite in 2014, and is the web-based version of the Photos app on your iPhone, iPad, and Mac.
iCloud itself is Apple's cloud computing service that first appeared in 2011, replacing its predecessor, MobileMe. If you use any of Apple's standard apps, such as Calendar, Mail, Notes, or Reminders, they all sync with your other devices via iCloud. In fact, many third-party apps use iCloud to sync their information as well.
Once set up, iCloud Photos is very easy to use. It does, however, require a little guidance to get it set up properly.
How to set up iCloud Photo Library
To start with, let's set up iCloud Photos Library on your iPhone. Here is how you do that:
Open the Settings app
Tap on your name at the top
Then tap iCloud
Underneath the iCloud storage indicator, you'll see a list of apps using iCloud
Tap on Photos
Turn on the toggle next to Sync this iPhone.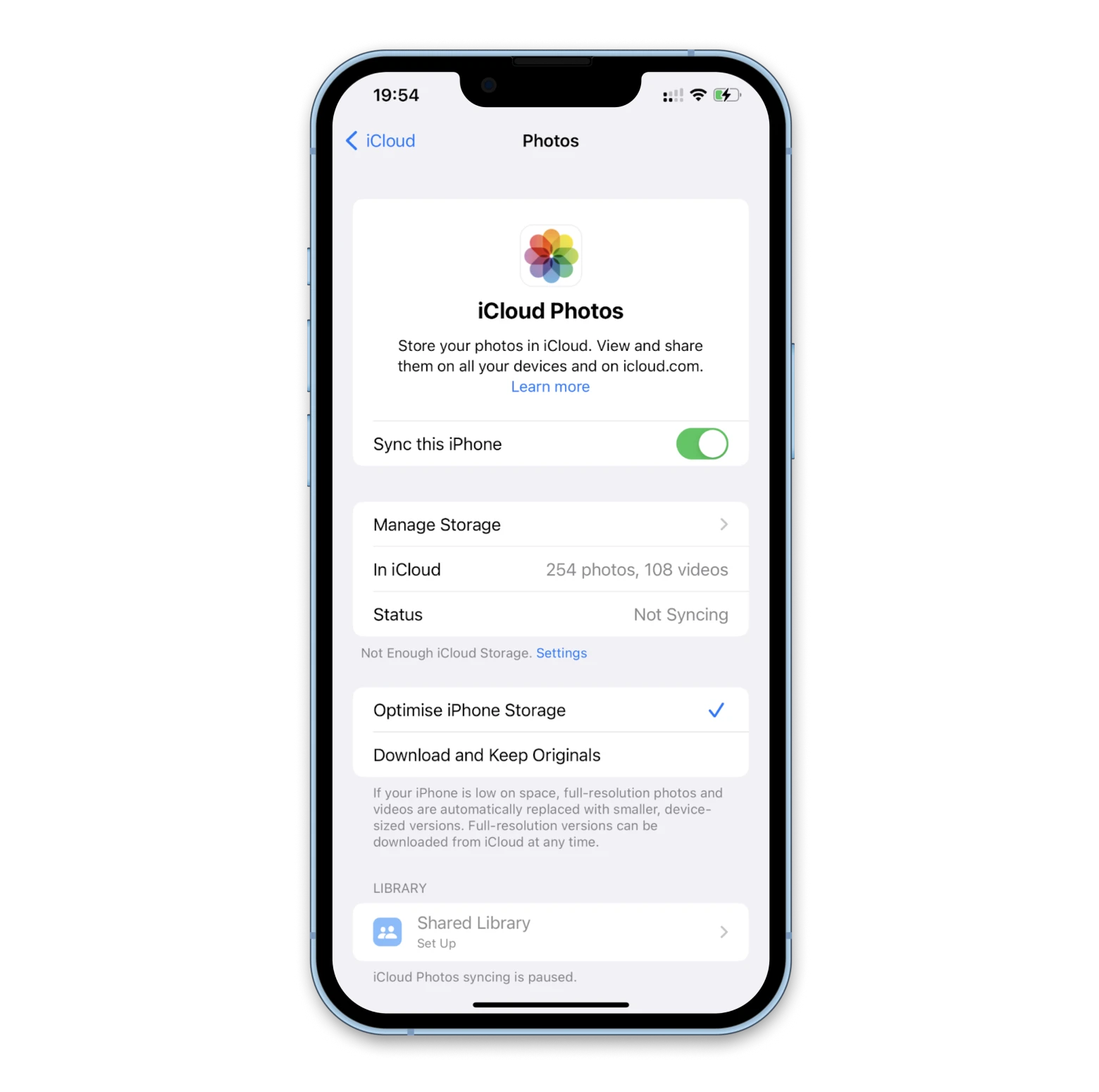 Tip: Before you sync your entire photo library to iCloud, make sure it's free of clutter, like unwanted similar photos or outdated screenshots. iCloud has only 5GB of free storage, so you want to be smart about how you use it. Gemini helps you find and delete photos you don't need, so only the good ones make it to iCloud. MacOS and iOS versions are available.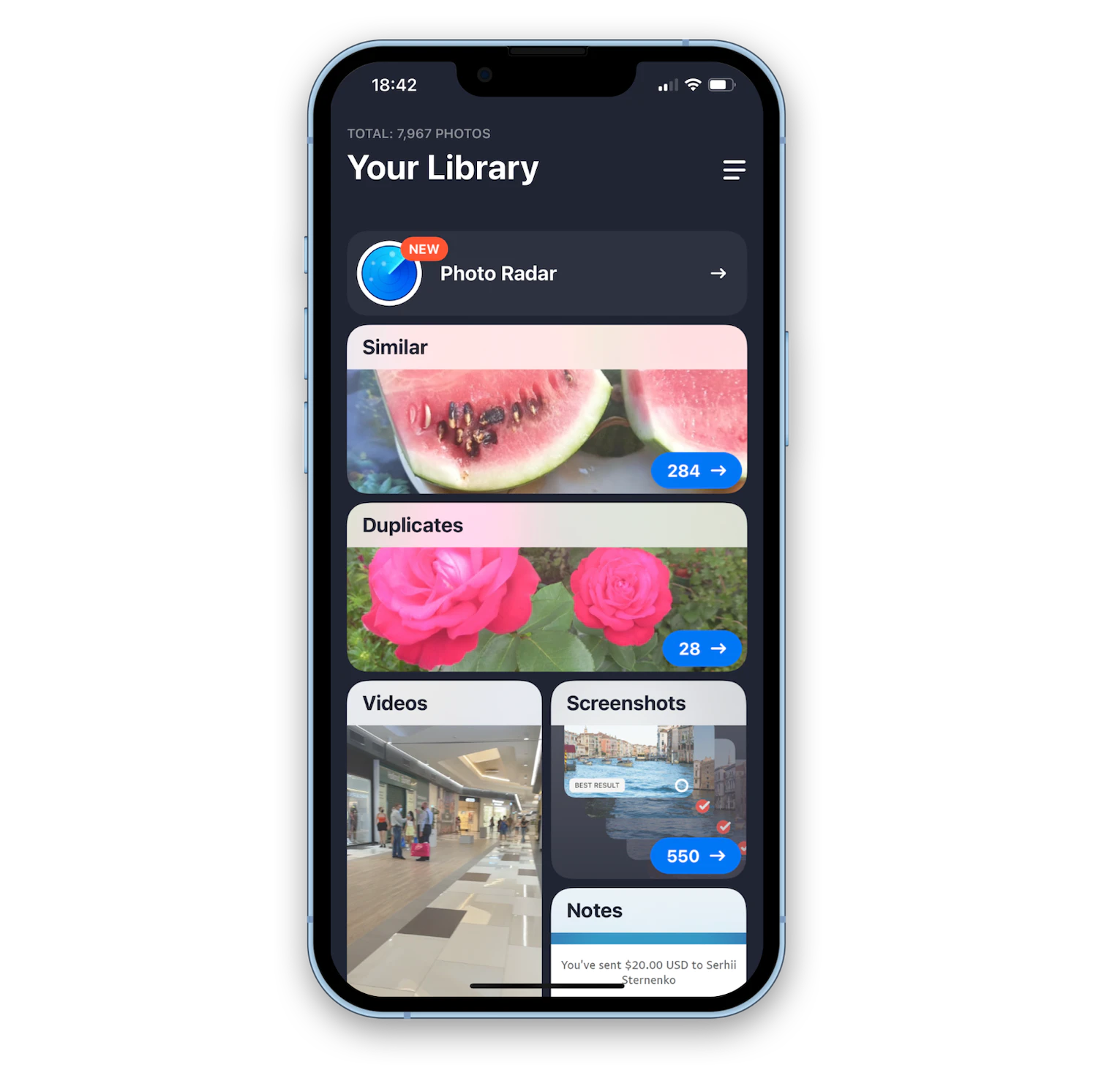 On your Mac:
Go to the Apple menu > System Settings
Click Apple ID
Click iCloud in the sidebar, then select Photos.
Click the switch next to Sync this Mac.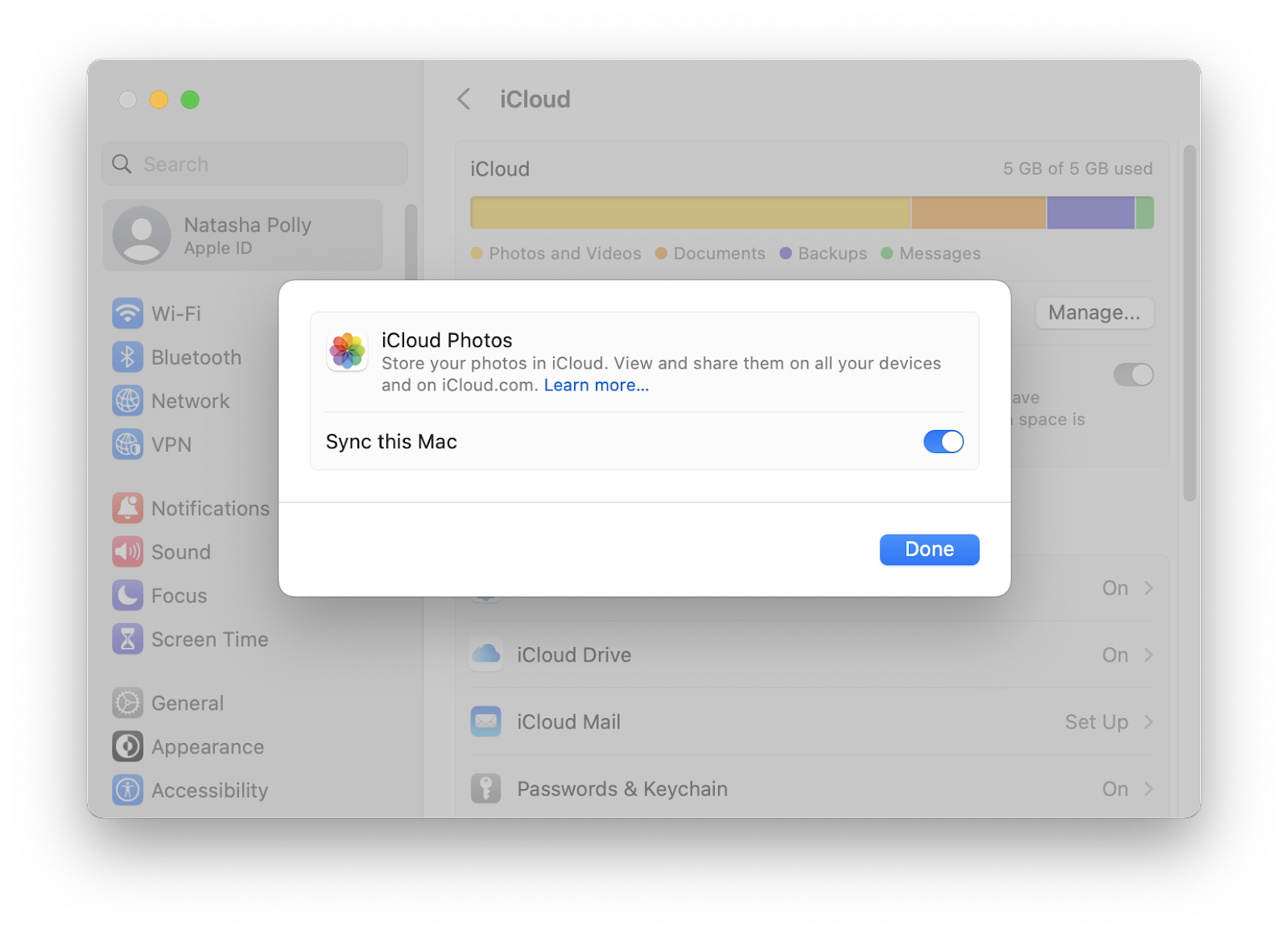 How to access iCloud Photos on Mac
One of the great things about iCloud is that it automatically backs up all your photos. So, while you're happily snapping away with your iPhone camera, iCloud works in the background to add all your pictures to your Photo Library so you can access them instantly on your Mac.
How to access iCloud photos on Mac? It's very simple.
You just need to open the Photos app (usually pinned to the Dock). Alternatively, you can find it in the Applications folder (Go > Applications > Photos).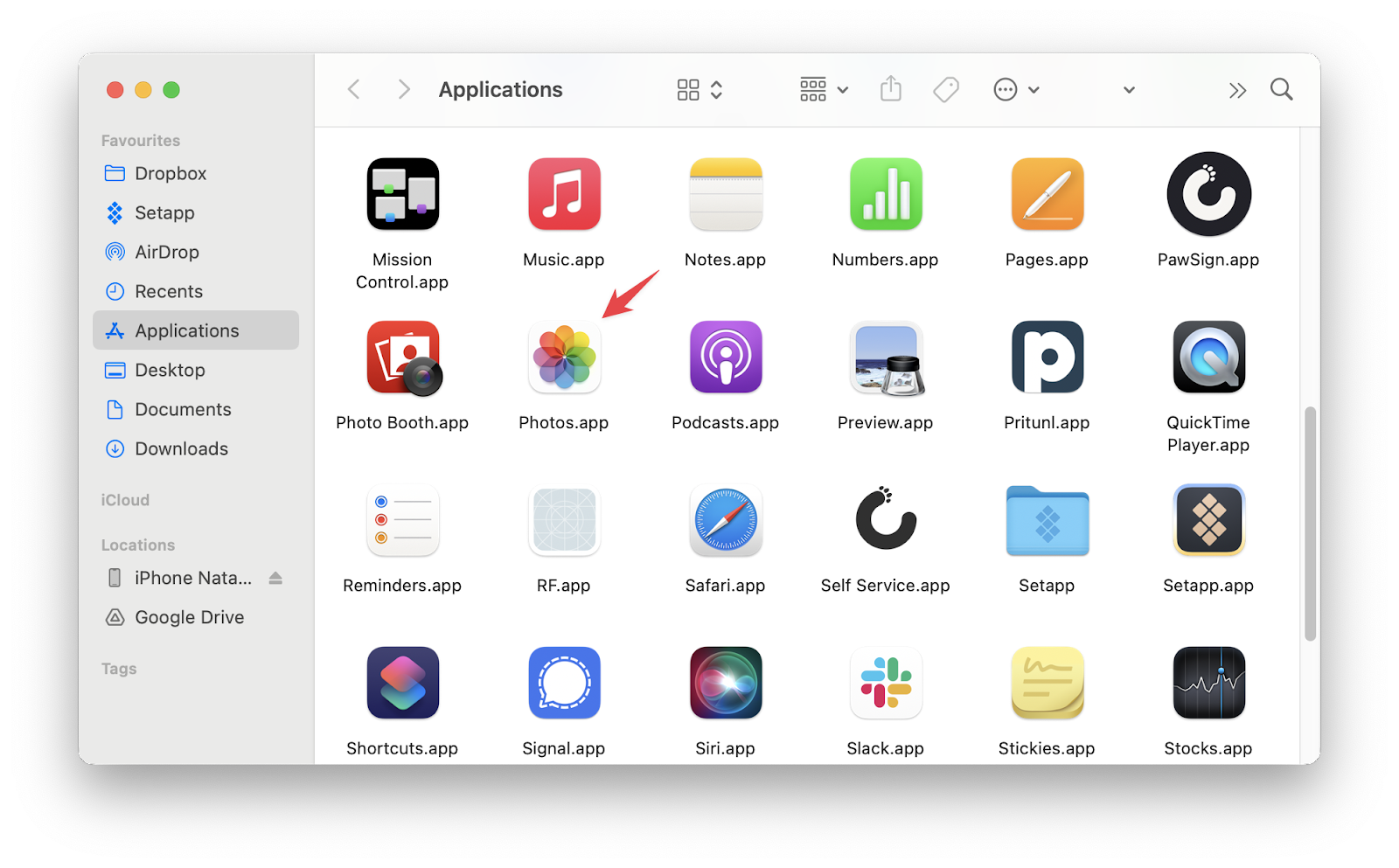 The iCloud Photo Library interface is very simple and can be figured out in a few minutes. The left panel shows the sections of the library (albums, projects, memories), and the main part of the window contains photo thumbnails.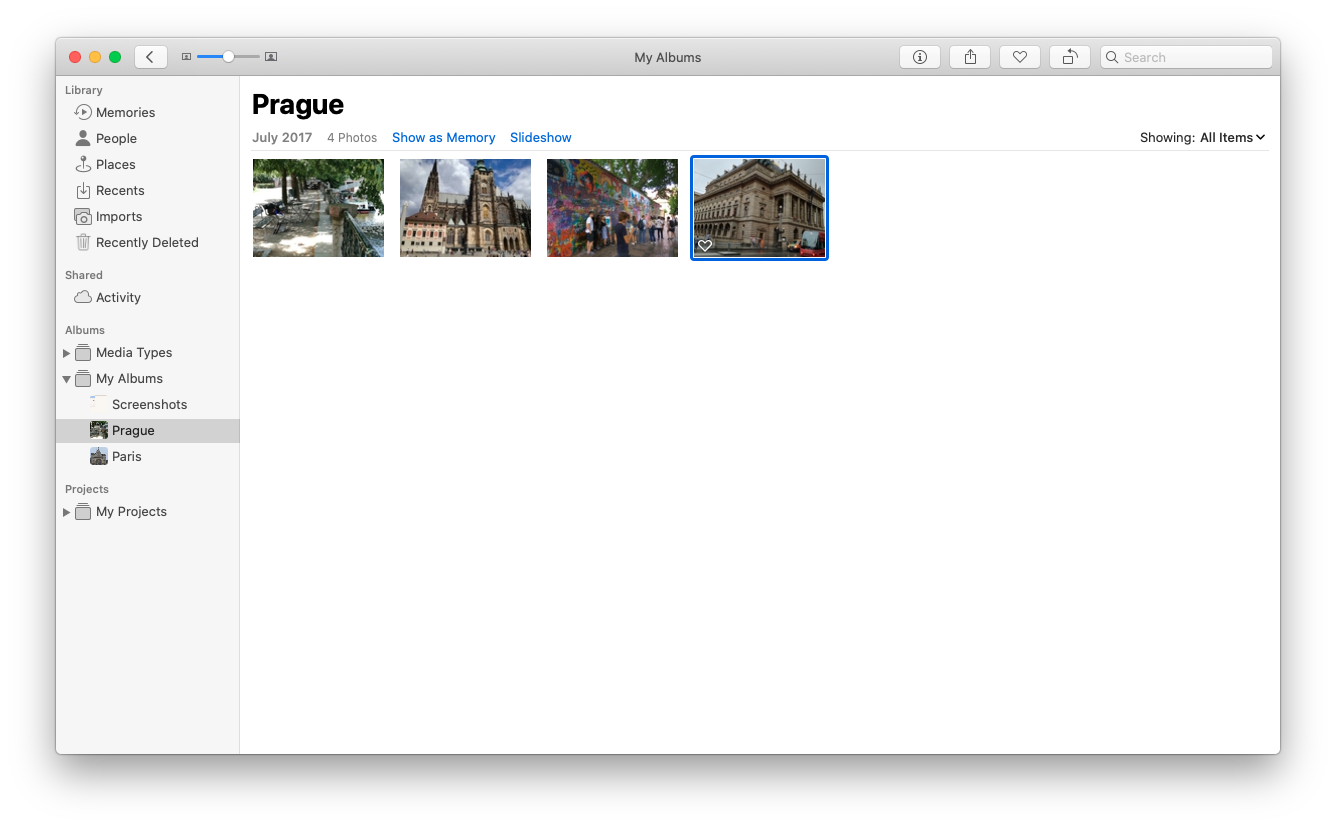 You can click on photos, view them, edit them, and tag places and people. These few but necessary features make the app just good enough.
How to access iCloud Photos on iPhone, iPad
If you want to know how to view photos in iCloud on an iPhone and iPad, keep reading. We'll show you how to do that in a moment.
Just like with a Mac, you need to find the Photos app. Look for a colorful flower with petals.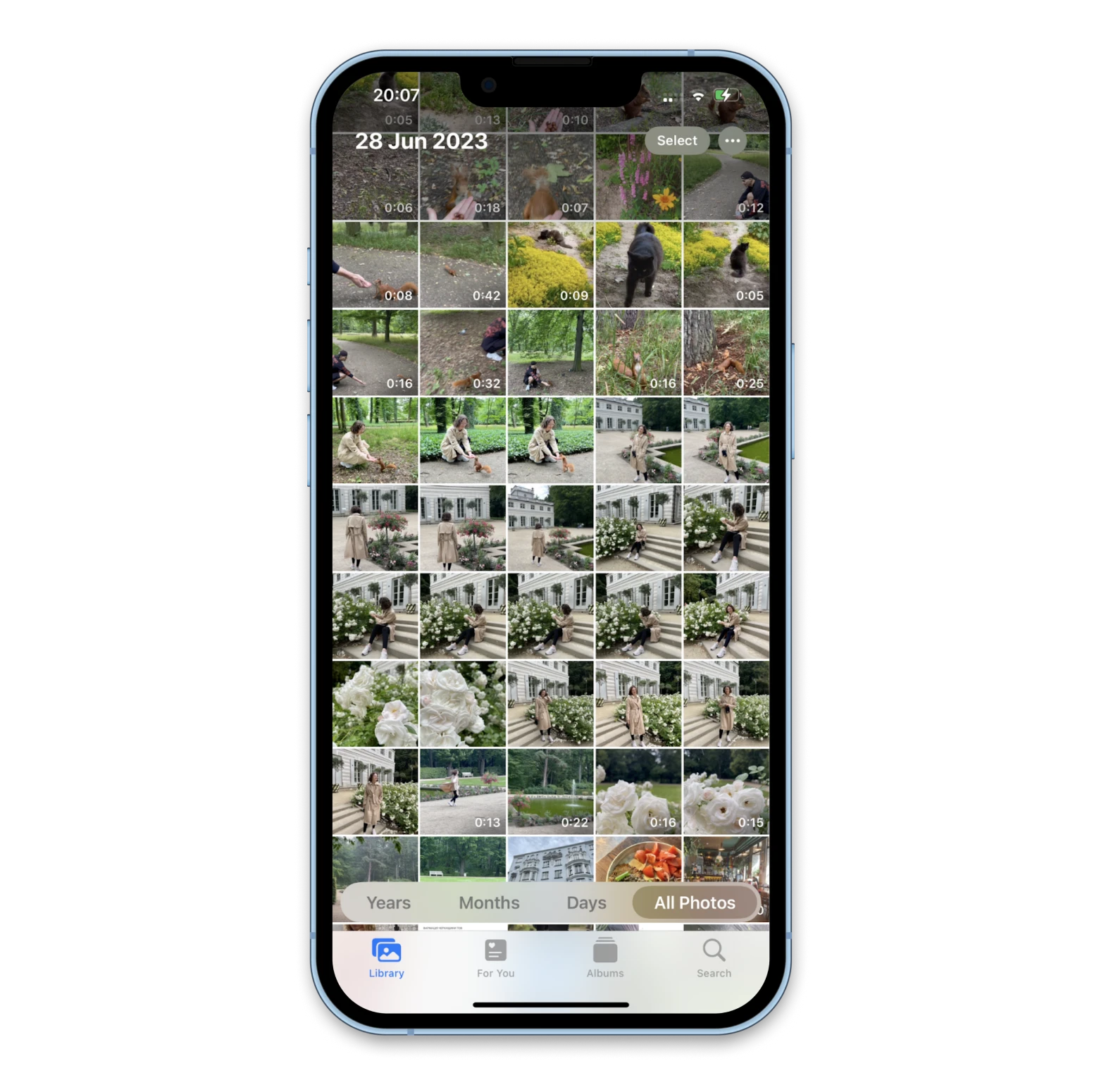 Photos is organized into Library, For You, Albums, and Search.
Access and view iCloud Photos in your browser online
If, for some reason, you can't use your iPhone, Mac, or iPad, that's not a problem. You can access iCloud from a browser on any computer or smartphone. This can come in handy if you lose your device or simply want to show images on someone else's computer. For this, you need the following:
Visit the icloud.com website
Enter your Apple ID details
Click on the Photos app
You can view photos in iCloud browser version with the right and left keys.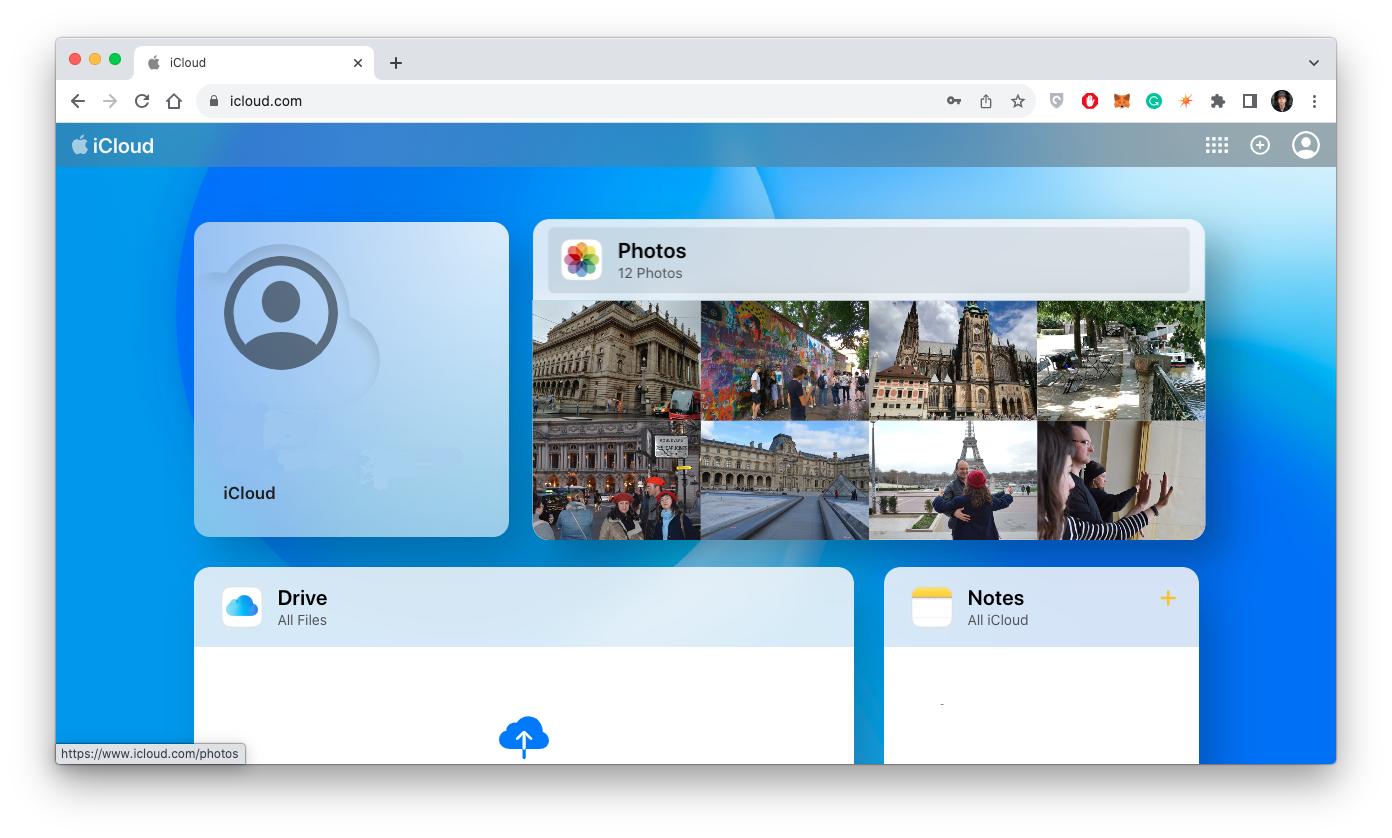 On the web version, you can enjoy most of the app's features, such as uploading, downloading, creating albums, and more.
How to sync iPhone photos to Mac
Let's run through a scenario: you have iCloud setup properly, and it's syncing your photos across all of your devices, but there's a problem. About halfway through, a prompt tells you that you've run out of iCloud storage and need to upgrade, which will cost you at least $0.99 per month. You don't want to spend the money.
It used to be simple. Before iTunes, syncing photos to your Mac required iTunes and a Lightning cable. Now, Apple leans into iCloud for sync and has eliminated iTunes for syncing iPhones and iPads to your Mac. There's still an option, though!
AnyTrans is a completely customizable transfer manager for your iPhone and Mac. It lets you export music, contacts, backups, and – most importantly – photos via Wi-Fi, thus completely bypassing iCloud storage restrictions.
Using AnyTrans is just as intuitive as signing into iCloud:
Make sure your iPhone and Mac are on the same Wi-Fi network
Open AnyTrans on your Mac
Select Device Manager in AnyTrans
Sync the two devices to transfer all photos and videos.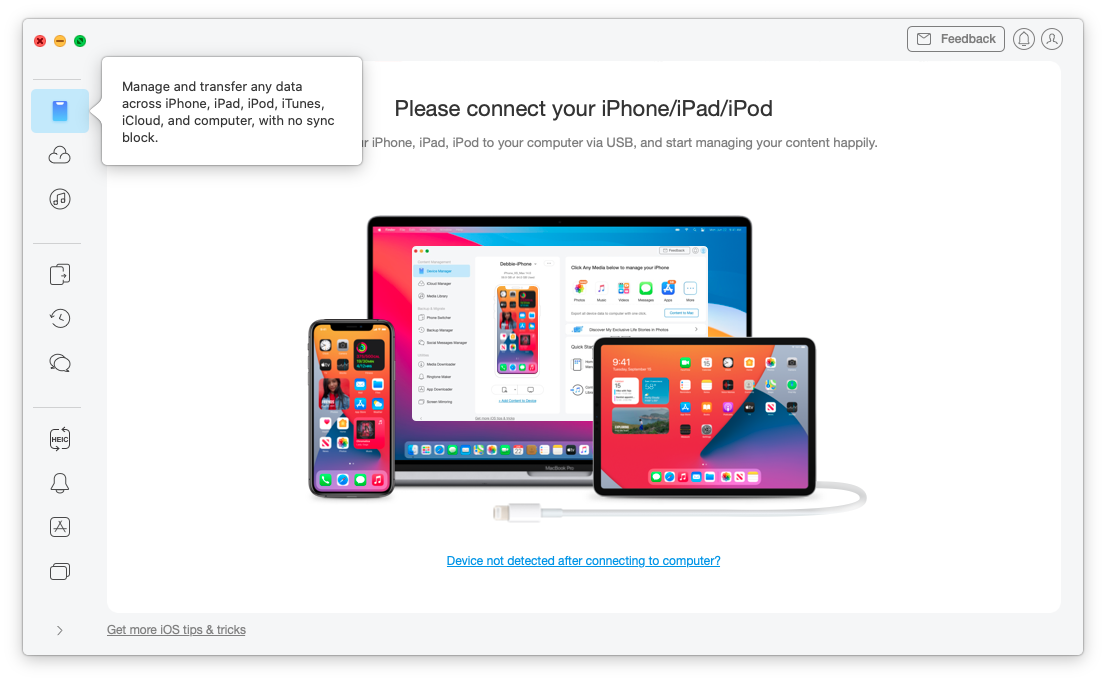 This is a great way to sidestep iCloud and sync photos to your Mac. Just know you have to initiate the sync manually; AnyTrans won't automatically do it for you like iCloud.
Bottom line: How do I access iCloud Photos on my Mac and iPhone?
Today, the Mac and iPhone play important roles in our professional and personal lives. We take photos with our phones and often view and edit them on a computer. Visual content keeps our memories for many years and helps us in work and study. Therefore, we always need access to our entire photo library.
File sync allows us to organize 100% of our files in one cloud storage — iCloud. In this article, we discussed how to turn on iCloud on your devices and how to use it.
The article also introduces two handy apps that help you manage your pictures on Mac and iPhone:
Gemini helps you save storage space with its unique ability to find duplicate files and remove them.

AnyTrans is a tool that allows you to transfer files from Mac to phone and make backups.
Best of all, both Gemini and AnyTrans are available for free via a seven-day trial of Setapp, a platform with 240+ excellent Mac, iPhone, iPad, and web apps. In your free trial, you'll have unlimited access to the full Setapp catalog, which is only $9.99 per month once your trial period ends. Families with up to four Mac computers will love Setapp's family plan, which grants full access to the entire catalog for all four computers. What are you waiting for? Give Setapp a try today!
FAQs:
Why can't I access iCloud Photos on my Mac?
There are a number of reasons why you can't sign in to iCloud or why images aren't showing up on your Mac:
Outdated software. It happens that older versions of macOS or the Photos app can cause sync issues. Check for updates in the App Store.

You are not logged into your account. Sign in to iCloud with your Apple ID.

Synchronization is not enabled. Do this in iPhone settings. Tap on your name > iCloud > Photos > Sync this iPhone; or in System Settings on a Mac (System Settings > Apple ID > iCloud > Photos > Sync this Mac).

You've run out of free space, so the photos won't sync anymore. You can upgrade to iCloud+ or delete junk files. The Gemini app will help a lot with this.
How do I sync my iCloud photo library to my Mac?
iOS: Tap Settings > your name > iCloud > Photos > Sync this iPhone.
macOS: Go to the Apple menu > System Settings > Apple ID > iCloud > Photos > Sync this Mac.
How do I access my iCloud photos across devices?
You can access iCloud Photos via the Photos app, which looks like a colorful flower with petals. Just make sure you turn on synchronization with iCloud.
iOS: Tap Settings > your name > iCloud > Photos > Sync this iPhone.
macOS: Go to the Apple menu > System Settings > Apple ID > iCloud > Photos > Sync this Mac.
You can also view iCloud Photos by logging in to icloud.com with your Apple ID.