Sounds good? Well it looks good too.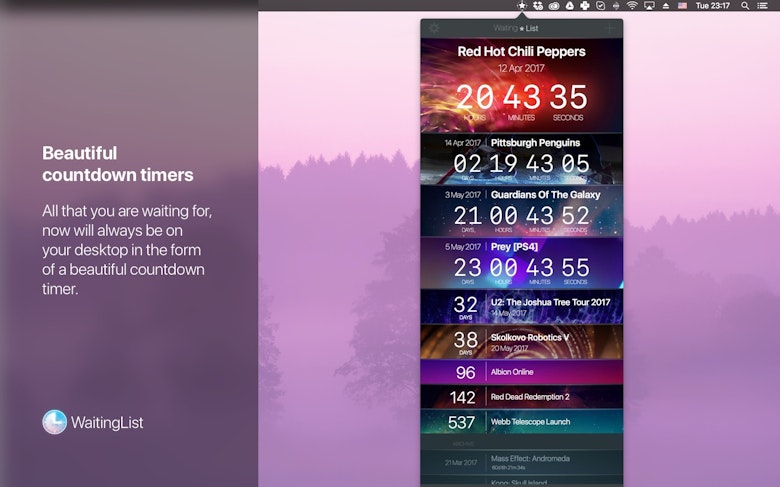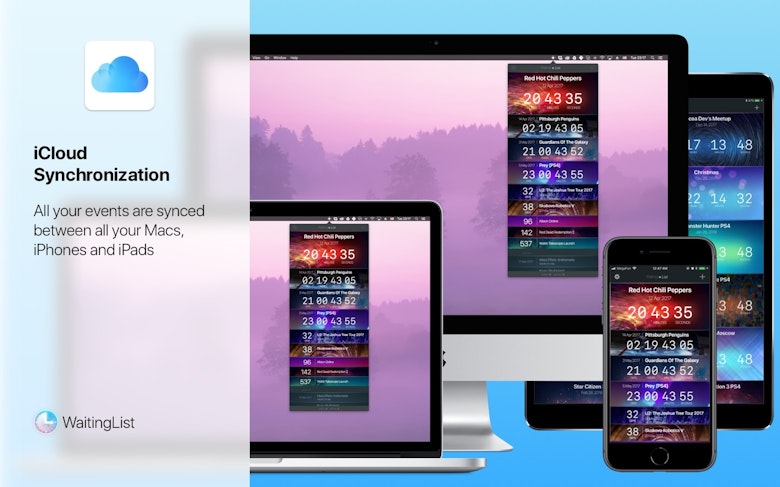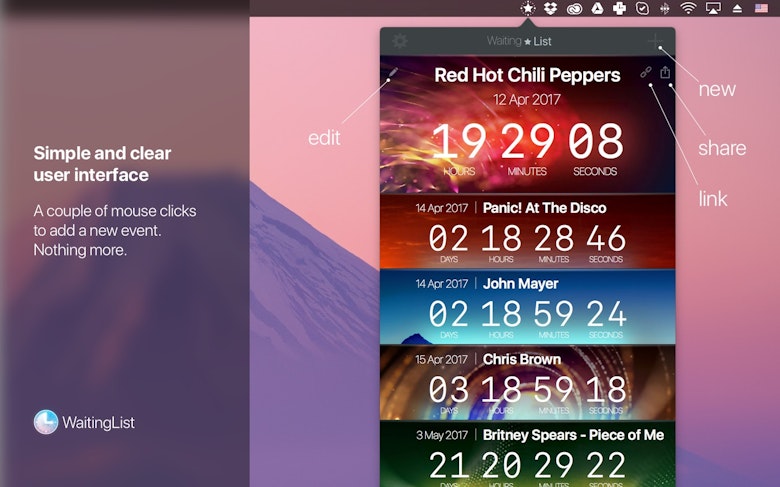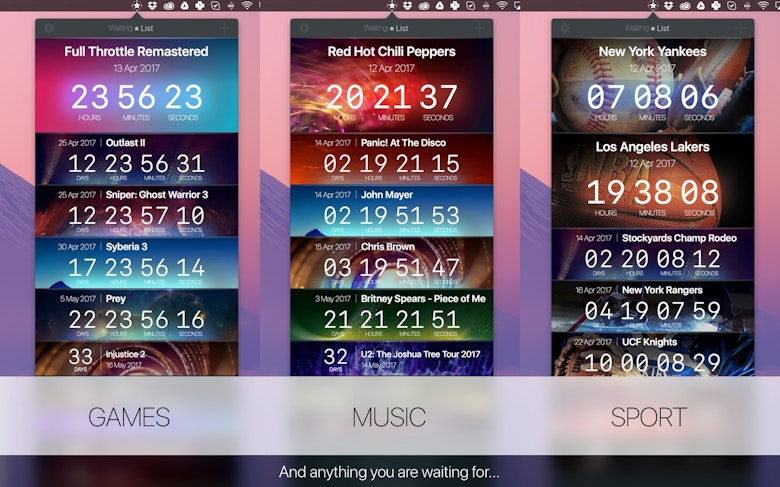 WaitingList features
Smart countdowns for all your events
Remember everything that matters to you! Use the app's smart widgets for counting days left to events you care about. You see all countdowns in the left until it's due time. The closer the date, the more precise data about it you are shown.
Get notifications not to miss anything
WaitingList is the powerful countdown app, which boasts an event-based notification approach. Receive useful notifications as the event approaches. In that way, you won't miss anything that matters to you!
Beautiful skins for your events
Set a skin for your event. Select among several collections of skins the one which greatly reflects your upcoming event. By the way, now, there is a pretty solid array of skins on offer. And the good thing is that the new ones are added with app updates.
Create your own custom skins (coming soon)
Didn't find the skin that best reflects your upcoming event? Not a problem! Use this beautiful holiday countdown app to generate your unique skins. It's even possible to use your personal images to create new skins.
Watch your skins become live (coming soon)
Lively animations of skins are likely to bring even more thrill to the whole process of waiting, right? Watch your diverse list of items play with colors as the important events are approaching. Perfect if static content isn't enough!
Full iCloud sync (coming soon)
It's great when you have all your events synchronized across all your devices, isn't it? Such a cool feature is possible! Create a countdown on your Mac and get notified about it across all your devices with WaitingList installed.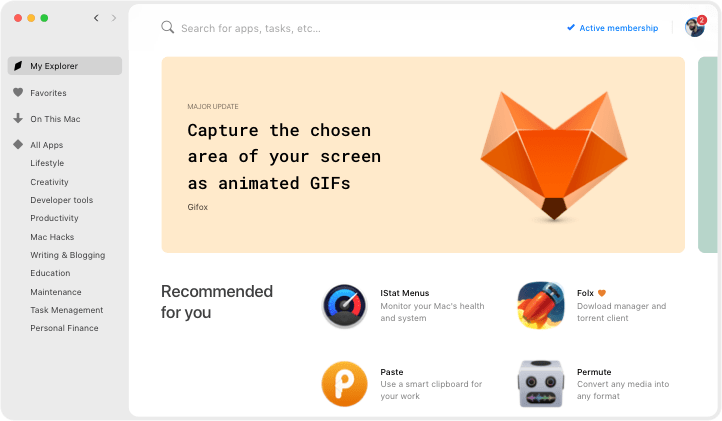 We love Setapp
---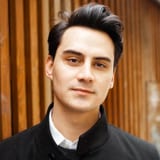 Very impressed with World Clock Pro @setapp @minimuminc. Making light work of time differences 🤘yew. How MacOS still doesn't have some kind of digital clock widget is mind boggling.
jessengatai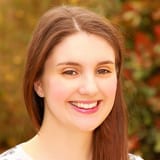 I have used Endurance (http://enduranceapp.com ) which is on @setapp to try and extend my battery life, 12 hour flight from Vienna to LAX and I spent about 8 hours working on an essay - not bad going!
Rosemary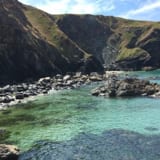 Wow just downloaded Setapp for my Mac - the value here is amazing. Some of the apps cost more than the monthly subscription alone and there are some amazing apps like Ulysses, RapidWeaver etc. @setapp
Mark Mitchell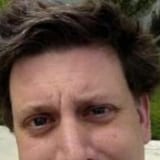 Discovered @PDFpen via @Setapp. Worth it just for the stellar OCR job it does on poorly-scanned assigned readings. Now to start playing with all those PDF editing features...
Nate Dickson