How to record a webinar on Mac
Webinars have been an important part of corporate learning for years. More recently, they've also been adopted as presentation tools by the wider public and incorporated into the growing field of online courses.
The blessing and the curse of webinars is that they are usually conducted live. On the one hand, it's great because attendees can ask questions in real time, and the presentation can be adjusted instantly to fit the needs of the specific audience. On the other hand, live means everyone has to be there at a given time (even if they are in a different time zone) for the whole duration of the presentation. Our lives are so unpredictable right now — last-minute distractions constantly come up — so it's really difficult to maximize the potential of your audience by only running a webinar once.
To solve this problem, you can take a look into recording a webinar. Since you can record the live version, there's almost no extra work required, and people can catch up on the information later on, at the time that's more convenient for them. This is a great way to put your webinar into the hands of as many people as possible.
So let's cover how to save a webinar you're about to present and go over some online free webinar recording software. But first, what other benefits does recording a webinar gives you?
Why record webinars?
You can think about recording a webinar not just as a corporate training activity, it can also be a powerful marketing tool. Imagine answering frequent questions from your users or creating content that attracts new ones.
A recorded webinar can be edited to cut any fluff and polished to look great. It's then possible to post that webinar on your website or blog and to send in an email newsletter, for example. And why not split the webinar into small teasers and post them on social media? You can just continue generating ideas like that — include subtitles in other languages?
That all sounds good, but you might want to know how to record a webinar on Mac. So here are all the steps.
Step 1: Choose your webinar recording software
There's a lot of flexibility in the way you can approach recording a webinar. You don't necessarily have to do it live, for example. Just pre-record your presentation offline — your Mac gives you plenty of tools to do that.
QuickTime Player is your Mac's default video (and audio) app that can also be used to record and lightly edit the video of your screen. The app is completely free, pre-installed, and easy to use. But also be aware that recording in the app is not available in Windows and the functionality is pretty basic.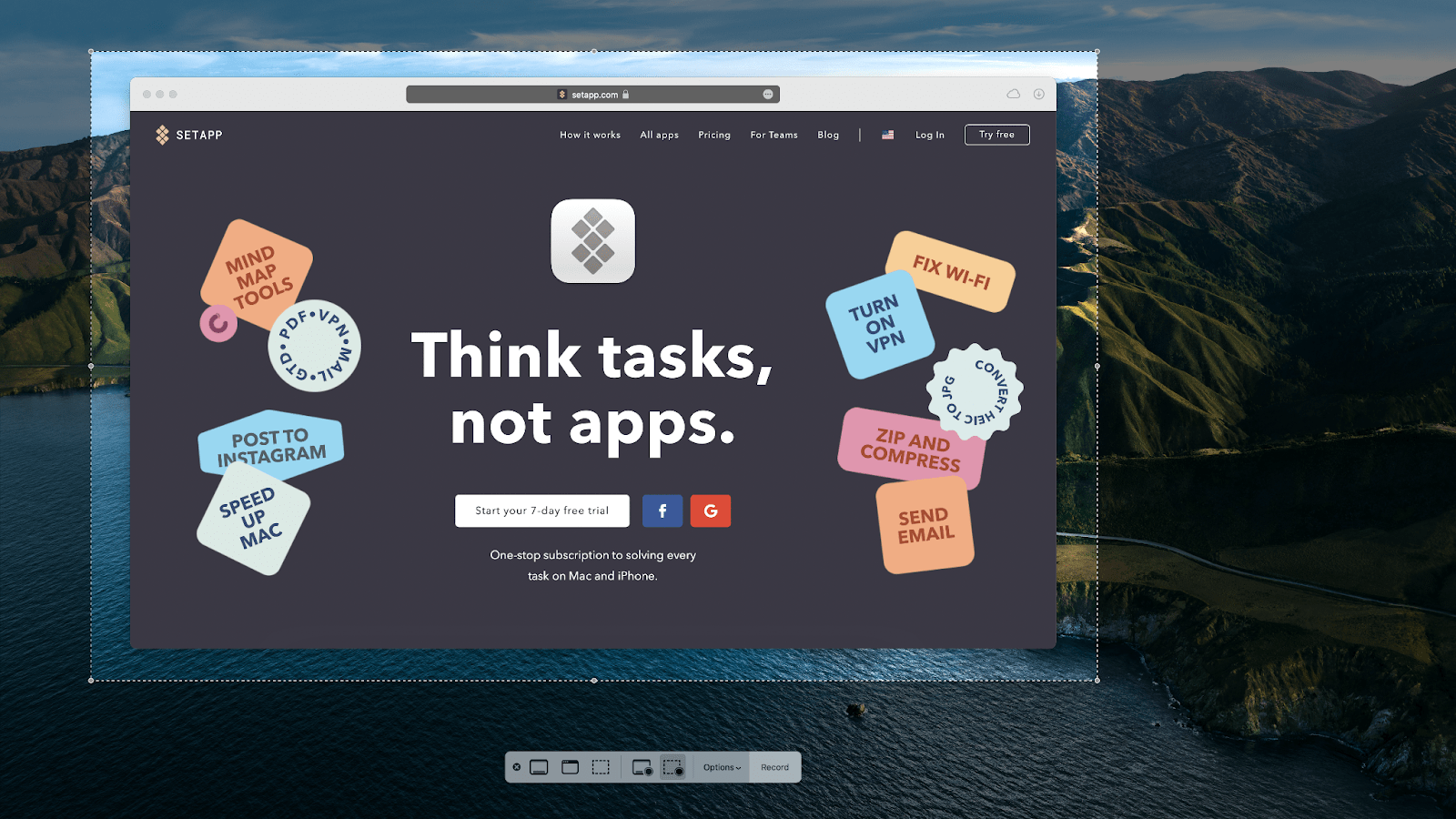 Capto is one of the top video recording apps on Mac overall. It not only records your whole screen (or a particular area) but also can film your web camera, accept annotations, and include voiceover. In addition, the app features extensive editing capabilities and lets you accompany your webinar with extra audio tracks.
CleanShot X is a quick screen-grabbing tool everyone needs on their Mac. In fact, it's more like six tools in one, since it lets you take a screenshot of any area, window, or fullscreen, but also a scrolling window, any part of your screen set on a timer, or do a proper screen recording. You can hide desktop icons and then save the resulting files in a cloud for quick sharing.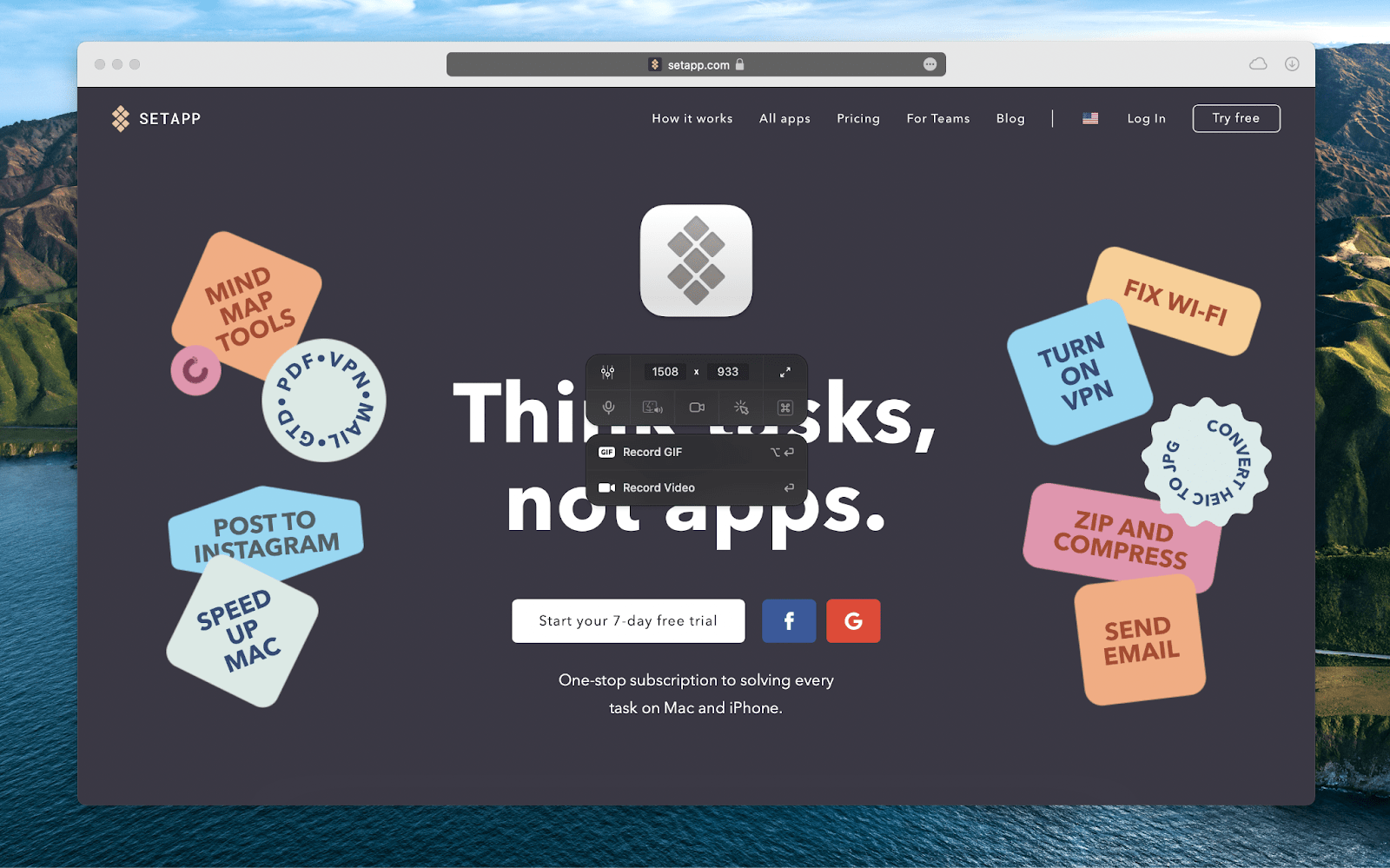 Hustl lets you record routine parts of your webinar and then seamlessly speed them up, which is useful when you want to showcase a process that takes a few hours in a few minutes (e.g. drawing or coding). You control the video speed and resolution at all times.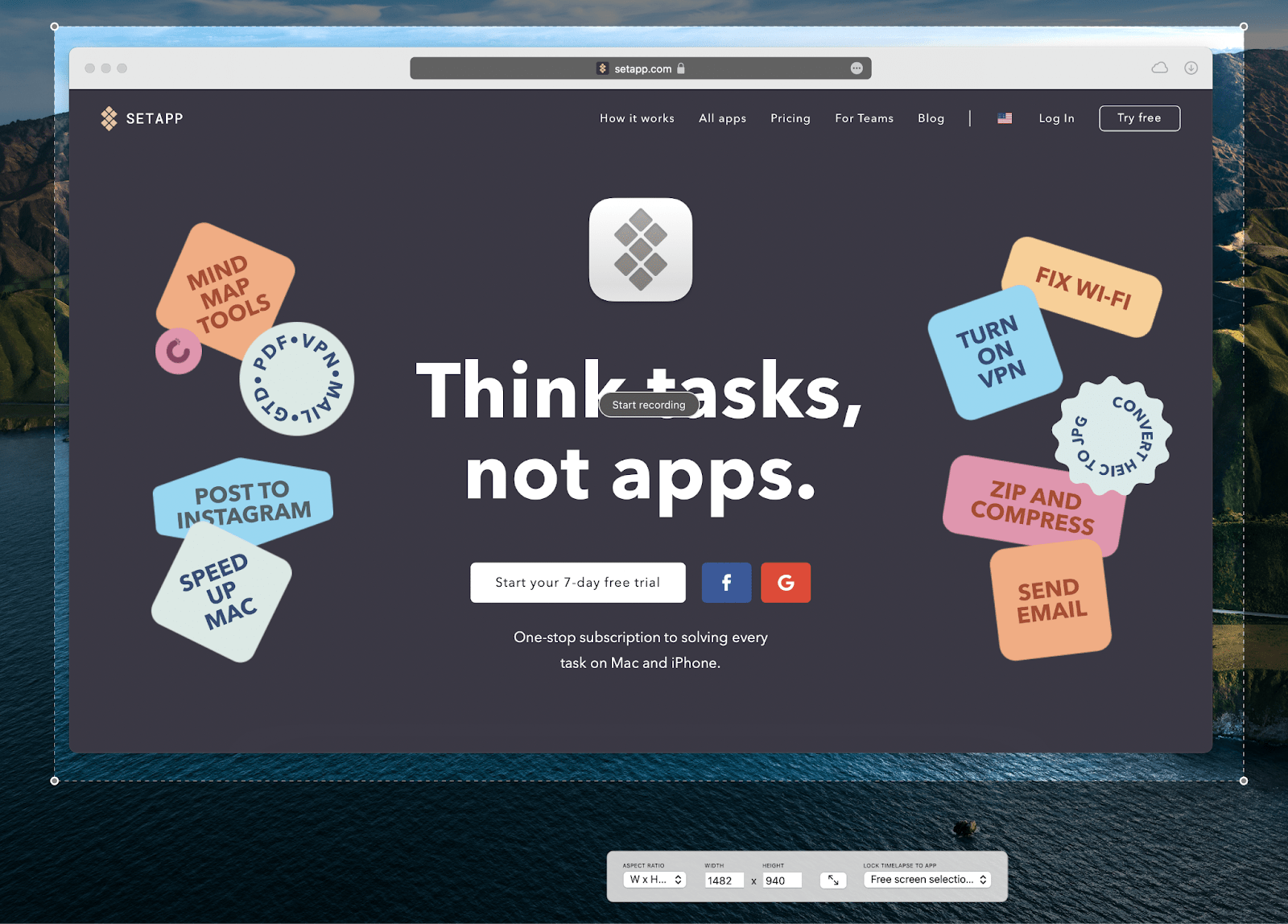 With Tape, you can add voiceover to your screen recordings to create effective walkthrough videos or quick explanations for your webinars. In addition, Tape offers a webcam overlay feature that allows you to include a webcam video feed in the corner of your screen recording.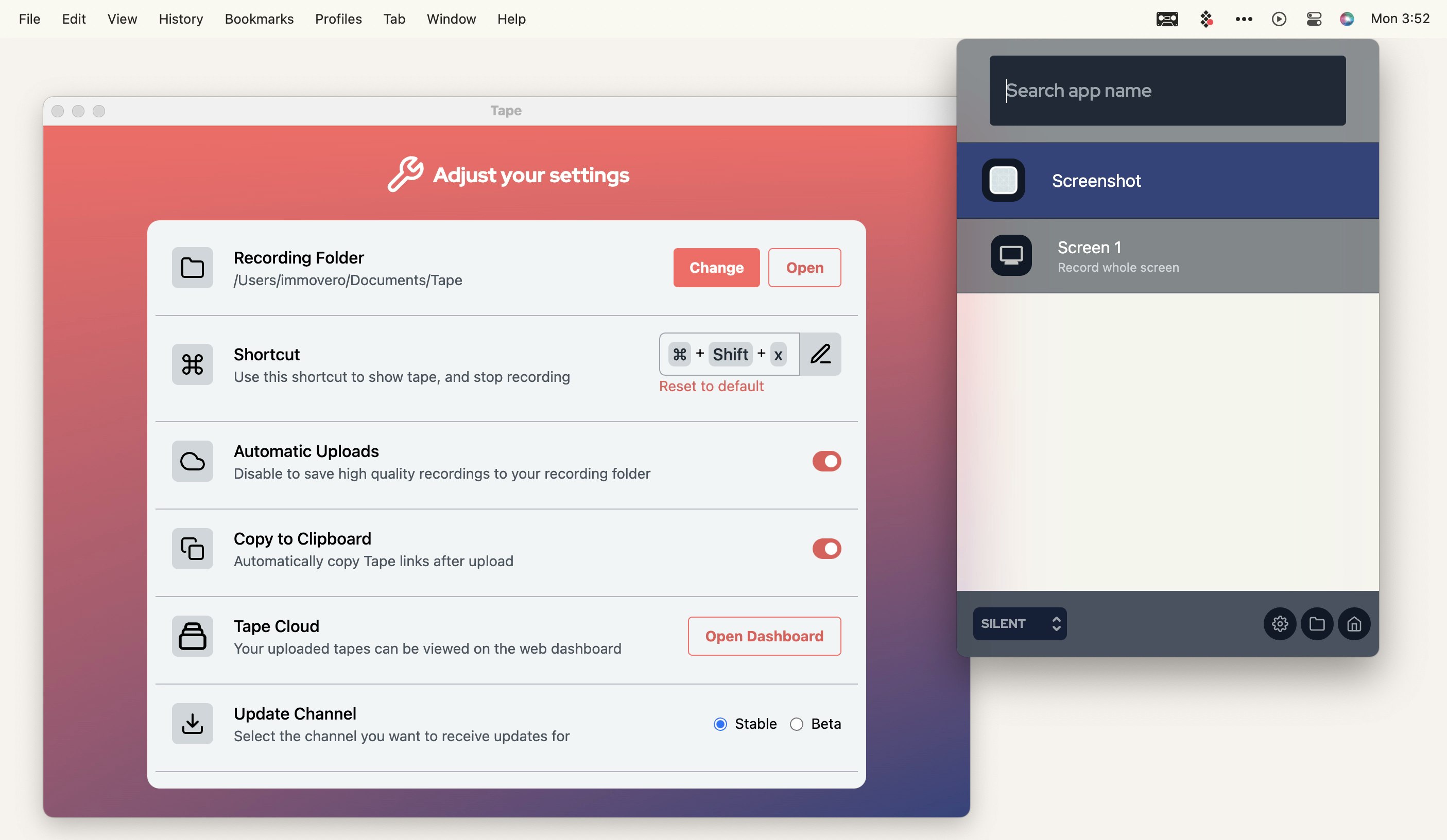 Besides a variety of Mac-specific apps listed above, there's quite a few online free webinar recording software around now. In fact, most of the webinar tools you use online have recording features. For example, you can record your screen while giving presentations on such platforms as Zoom, Google Meet, and GoToWebinar.
The problem with most online free webinar recording software is that you can't pre-record anything (everything is recorded live) and those tools don't have any editing capabilities, so you still need another app to make your webinar great. But if you're wondering what it takes to record a webinar online, read our guide: How to record a Zoom meeting from anywhere.
Before you go into the webinar recording process, make sure you've thought all the elements through. Decide whether you'll be recording live, at the same time as you're giving the presentation to your audience, or pre-recording before the actual event. Polish the content you're about to present and do a few practice rounds to get used to the material.
Then it's time to figure out the technology. Will the recording only be capturing your face or your presentation slides, or both? If your surroundings are going to be filmed, make sure there's enough contrast between you and your background, and that you're not sitting with your back to the window. If possible, invest in a ring light to get rid of any shadows on your face.
Likewise, think about the microphone you'll use to record your presentation. Default laptop microphones are generally the worst; headphones mics can be fine; and external mics are definitely the best.
If you're pre-recording a webinar, a tool we'd recommend to use for most people is Capto — a really capable recording and editing app, combining everything you need to create a successful webinar.
To record a webinar with Capto:
Launch Capto
Select Record ➙ Screen or Area in the top bar
Make sure to check Record Computer Audio
Record Microphone and choose the right input
Record Camera if needed
Select any other necessary options
Click Continue
Select an area or screen
Click Record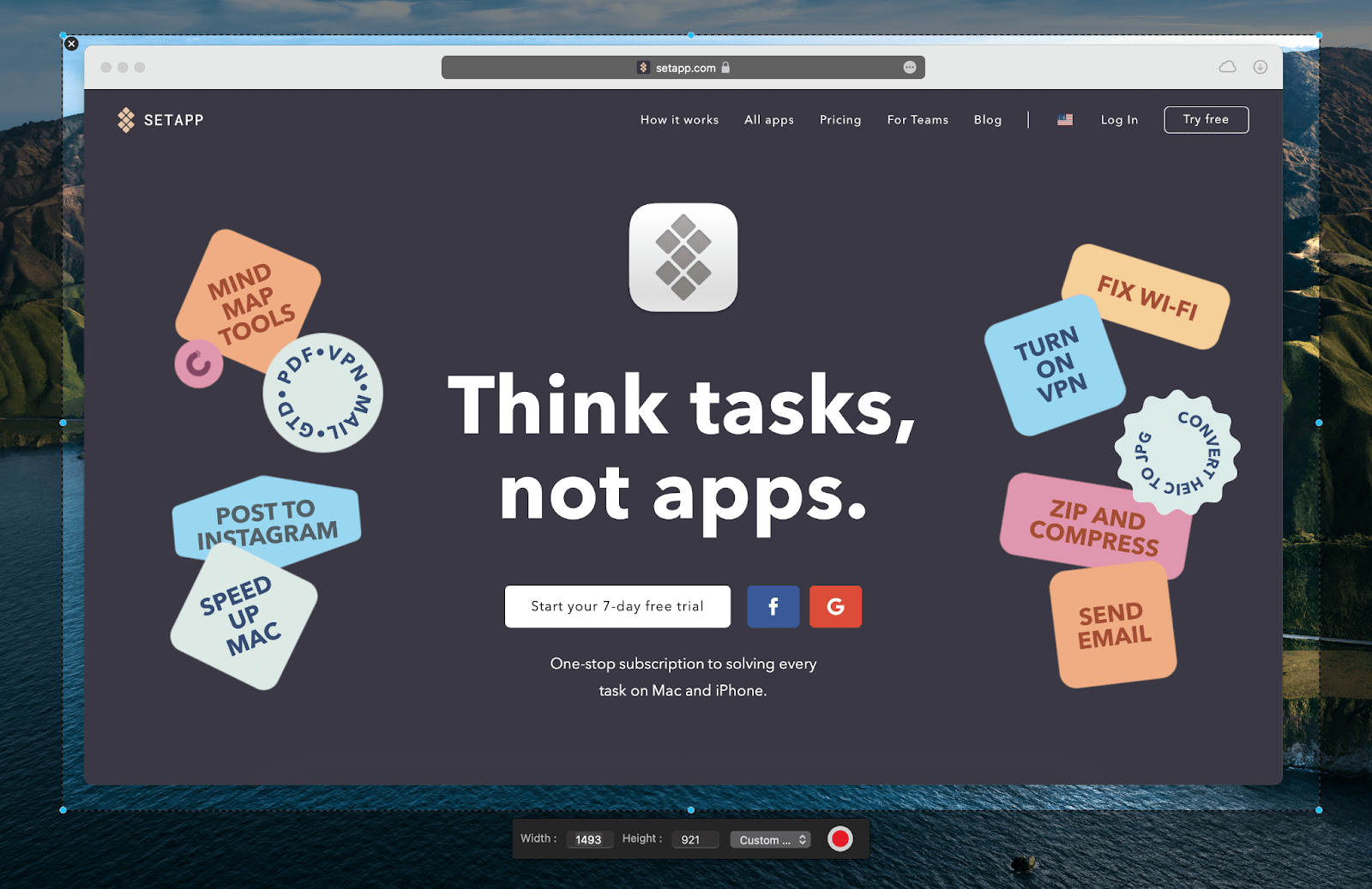 To use a default QuickTime Player app instead:
Launch QuickTime Player
Go to File ➙ New Screen Recording
Define the area you want to record
Click the recording icon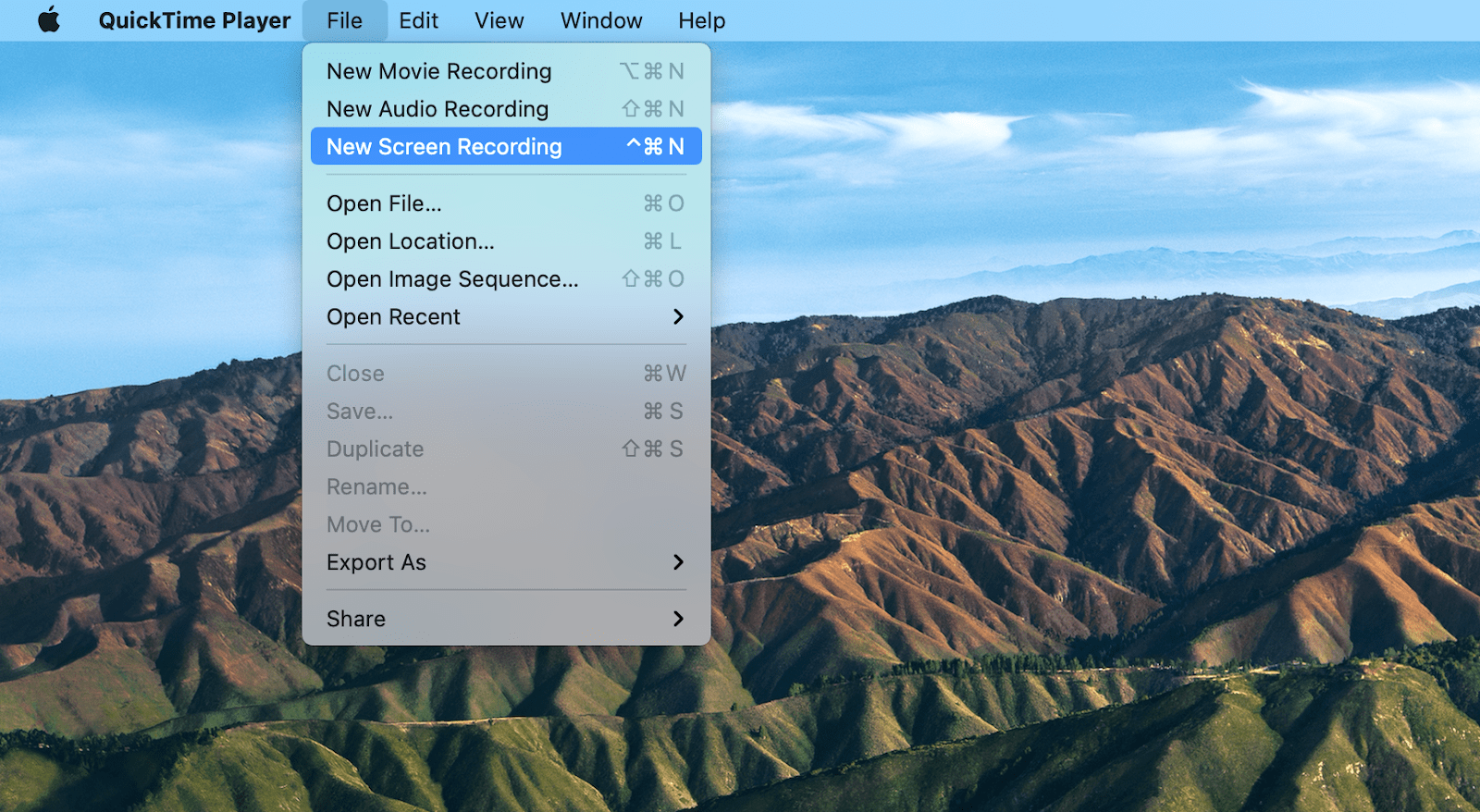 Since QuickTime Player doesn't have lots of options for either recording or editing, using a more robust tool like Capto is going to make the process much easier.
Step 3: Edit and export your recording
The last step after getting the right webinar recording software and actually recording your presentation is making all the necessary edits before posting it online.
The most popular webinar edits are trimming the beginning and getting rid of the pauses as well as filler words. You can also add annotations and even a quiet background soundtrack, especially if you're just showing how something is done.
Capto is the easiest app to make these edits, especially if you've used the app for the webinar recording as well:
Find the webinar video in your Capto library
Explore the trimming, annotation, and audio tools you can use in the sidebar
Click on a tool you need to use and follow the intuitive directions. For trimming, for example, just define the start time, or drag and drop the marker on the timeline. The changes will be saved automatically.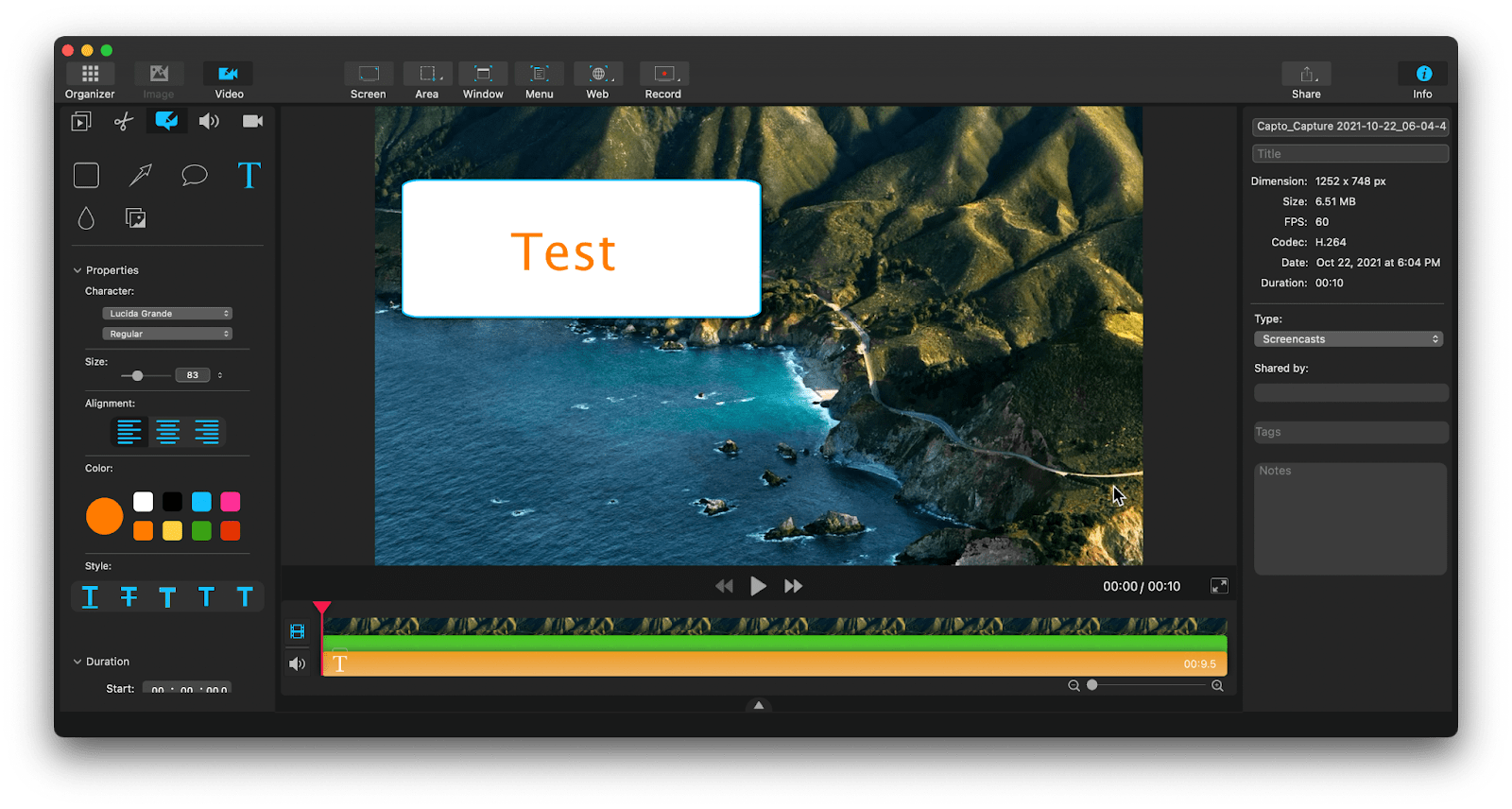 As your webinars get more complicated, you'll find yourself working with many more files, from the prep and documents for the recording itself to audio and annotation files you'll use in the editing process. The way to find all these files easily is to use HoudahSpot.
HoudahSpot is the most comprehensive search available for Mac. You can simply search for a keyword but also specify the precise criteria, such as location, kind, tag, context, and more. You can even save your search templates to repeat the search with ease when your files on Mac change. Using HoudahSpot for managing your projects saves you so much time and honestly feels like a superpower.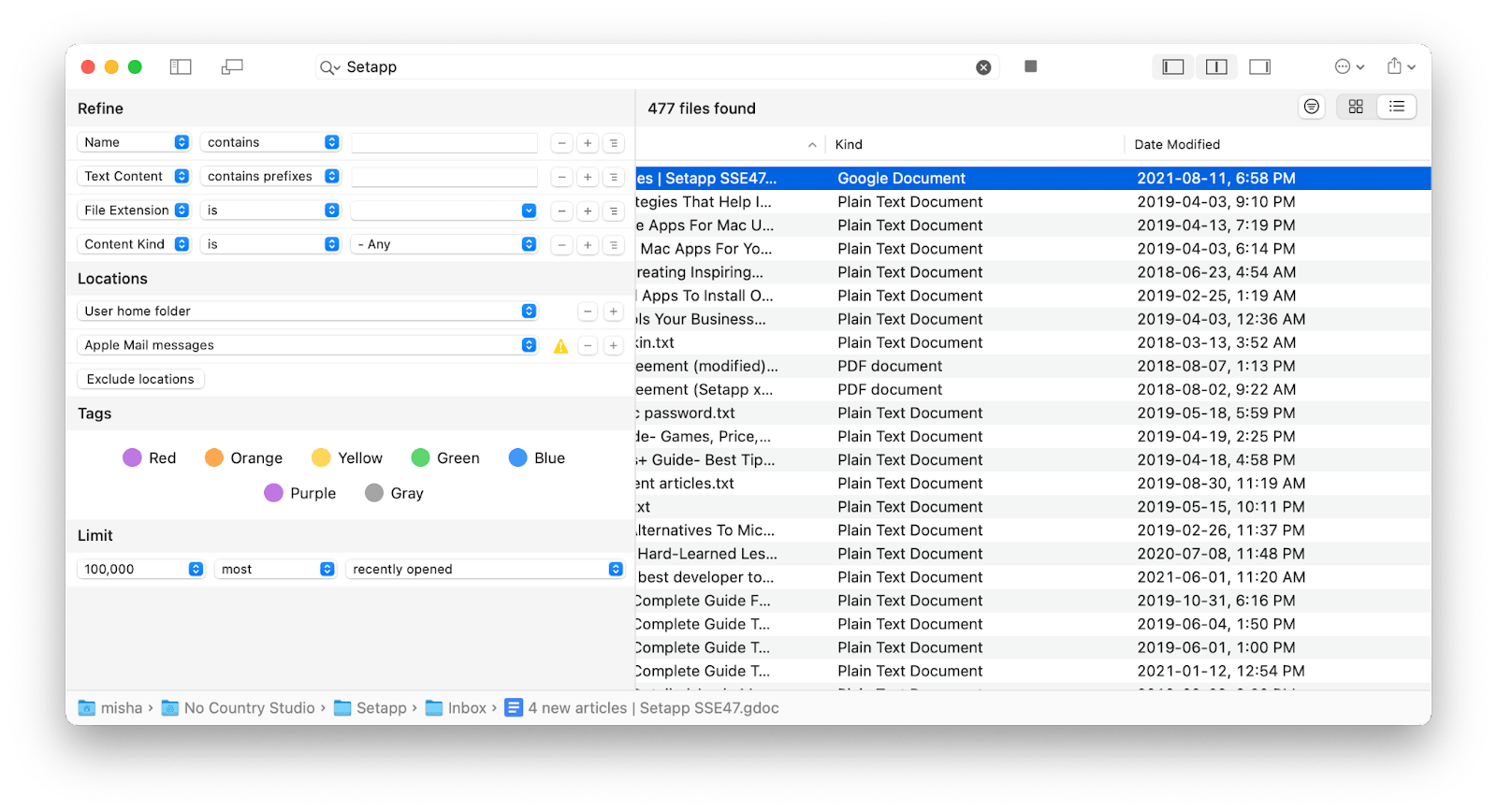 Finally, you often have to make sure your webinar recording is of a specific format to be shared online. So it might be necessary to convert your video from one format to another. The best app to do that is without doubt Permute.
Permute transforms images, audio, and video files on the fly, regardless of the format you have in mind. Just drag and drop your files into it, use a dropdown to select the right format, and click to convert. In addition to such transformations, Permute even has some light editing features like merging two videos into one or adding subtitles.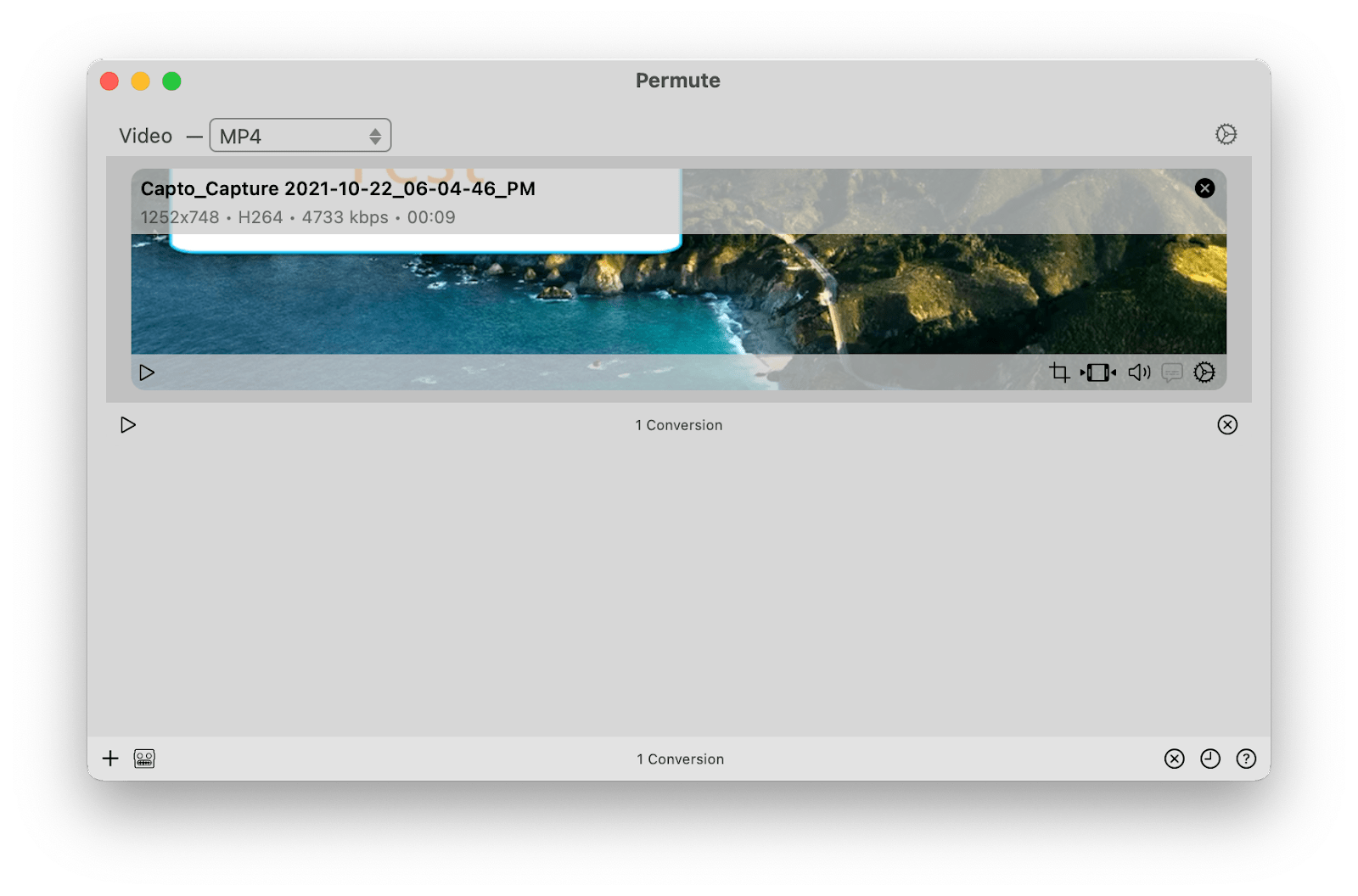 As you can see, learning how to record a webinar and how to save a webinar is pretty easy. What you need to do first is pick the right tool for the job. While Capto is the best general option, if you're filming tutorials for your coworkers you can use Tape or CleanShot X. Hustl is great for recording long time lapses. Searching files on your Mac is done best with HoudahSpot, whereas Permute makes media conversions a breeze.
Best of all, Capto, Tape, CleanShot X, Hustl, HoudahSpot, and Permute are all available to you for free for seven days through the trial of Setapp, a platform with more than 240 Mac, iOS, and web apps that help you to bring any task to completion. Try every Setapp app at no cost today and make your to-dos at work much easier.