Sounds good? Well it looks good too.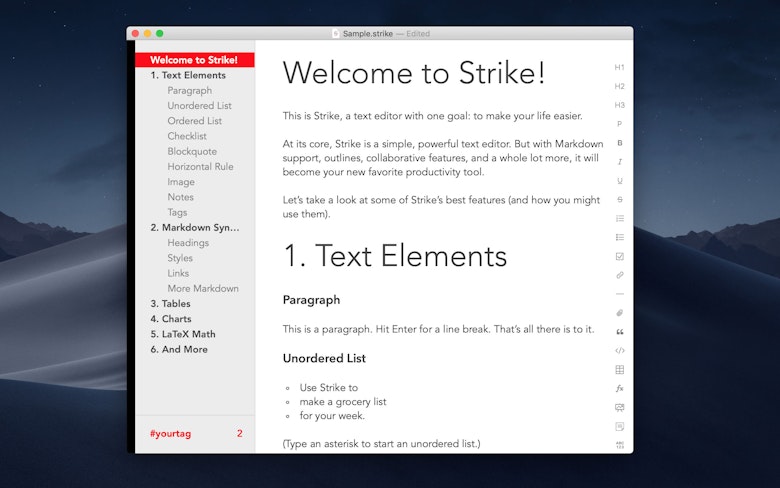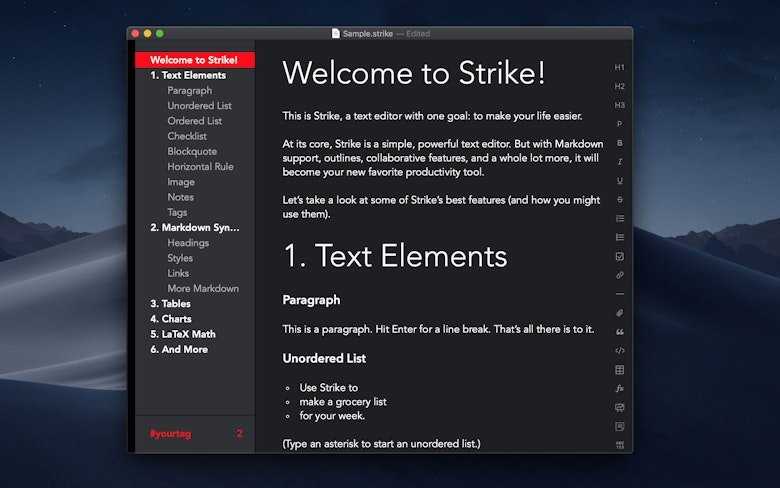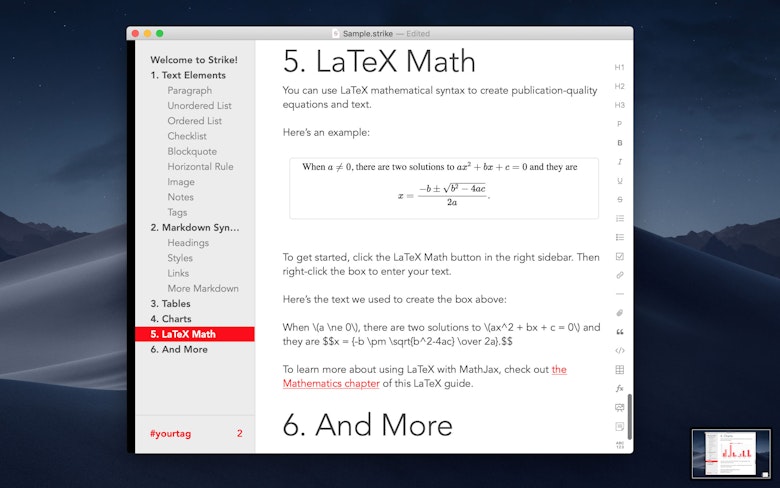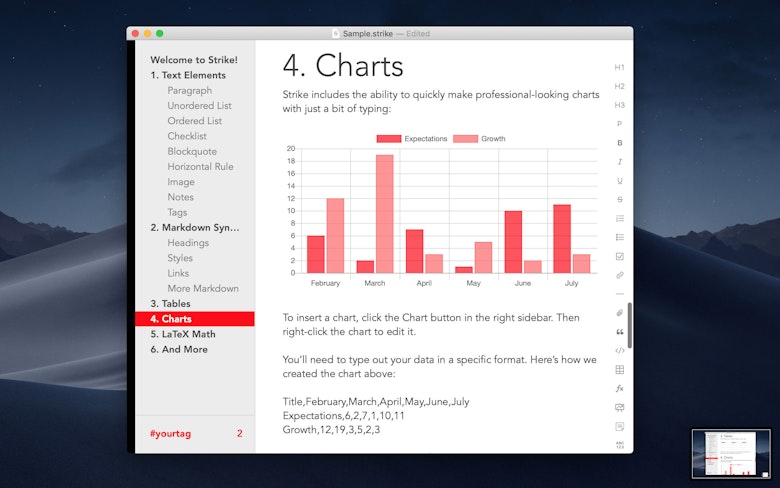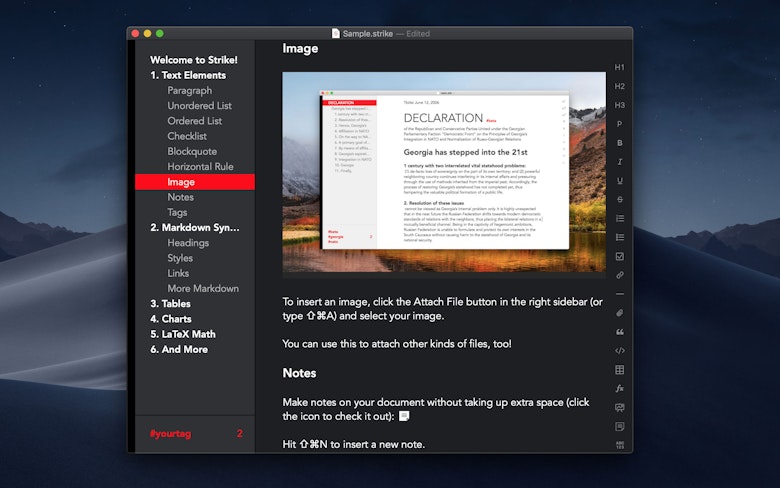 Strike features
One-click creation
As you write, Strike automates tons of your actions to make the process productive. If you work with long-form content, let Strike turn headings into an outline for easy navigation. Remove duplicates and white space in a click, sort lines of text, and use custom tags to search across content.
Enrich your content
If words are not enough, Strike has many other assets for expressing your creativity. Throw in file attachments and images. You can also quickly insert tables or charts to improve the structure of your text. Plus, Strike has an in-built support for MathJax, so you can generate math equations easily.
Smart Markdown tools
The app will adjust formatting as you write, almost unnoticeably. Type in plain text and let Strike apply format like bold or italics as well as add headlines and links. Thanks to in-built Smart Markdown feature, you get a perfectly styled text refined for you.
Robust text editing
Apart from traditional editing tools for writers like autocorrect and spell checker, Strike arms you with a set of custom transformations. Instantly turn lower case into upper case, get rid of duplicate elements, and apply substitutions for smart links, smart dashes, and more. You dictate the rules.
Secure collaboration
If you need someone's assistance with editing, Strike will help you collaborate on docs. Up to 10 people can edit text in real time. You can lock the files that don't have to be edited and use password protection for extra security. Strike keeps track of the edit history, so you lose nothing.
Share your text creations
The app enables you to easily export and share a document—any version of it, actually. Revert to the last saved or browse through all versions of your text and share via Messages, AirDrop, or other convenient channels. Strike also allows to export PDFs and attachments.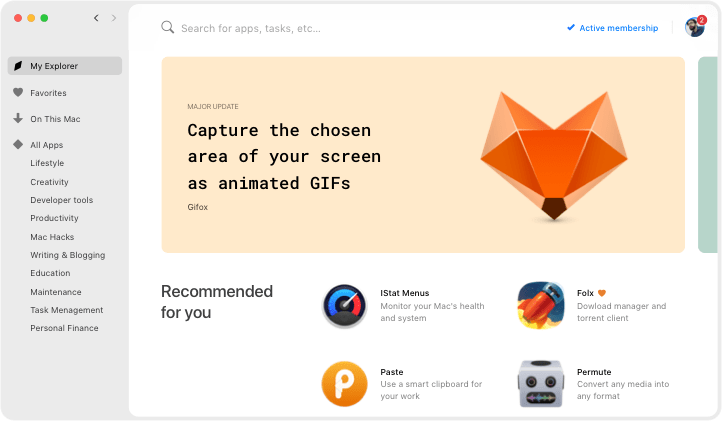 We love Setapp
---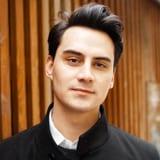 Very impressed with World Clock Pro @setapp @minimuminc. Making light work of time differences 🤘yew. How MacOS still doesn't have some kind of digital clock widget is mind boggling.
jessengatai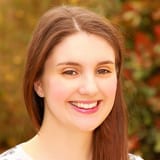 I have used Endurance (http://enduranceapp.com ) which is on @setapp to try and extend my battery life, 12 hour flight from Vienna to LAX and I spent about 8 hours working on an essay - not bad going!
Rosemary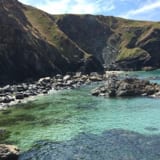 Wow just downloaded Setapp for my Mac - the value here is amazing. Some of the apps cost more than the monthly subscription alone and there are some amazing apps like Ulysses, RapidWeaver etc. @setapp
Mark Mitchell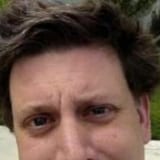 Discovered @PDFpen via @Setapp. Worth it just for the stellar OCR job it does on poorly-scanned assigned readings. Now to start playing with all those PDF editing features...
Nate Dickson