Sounds good? Well it looks good too.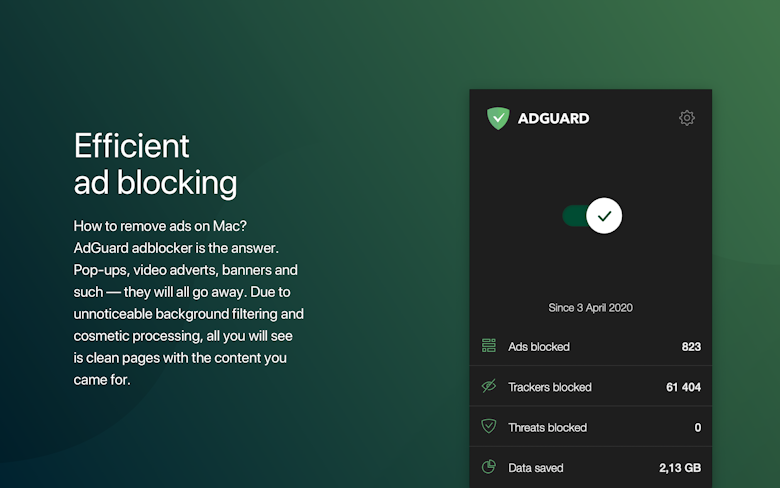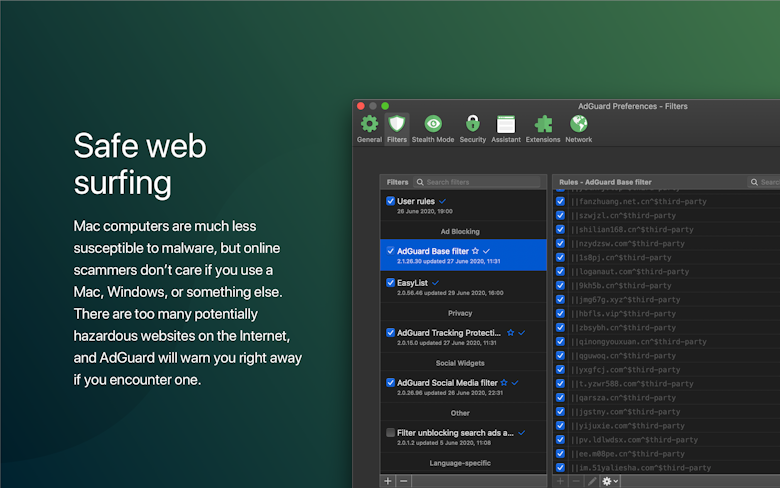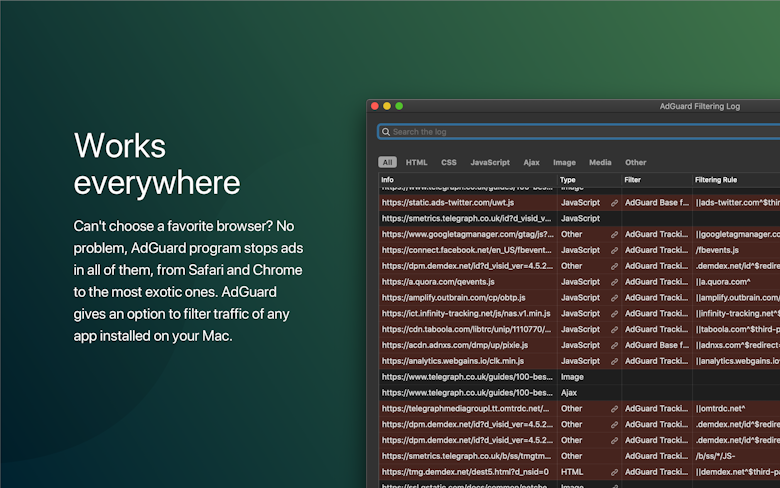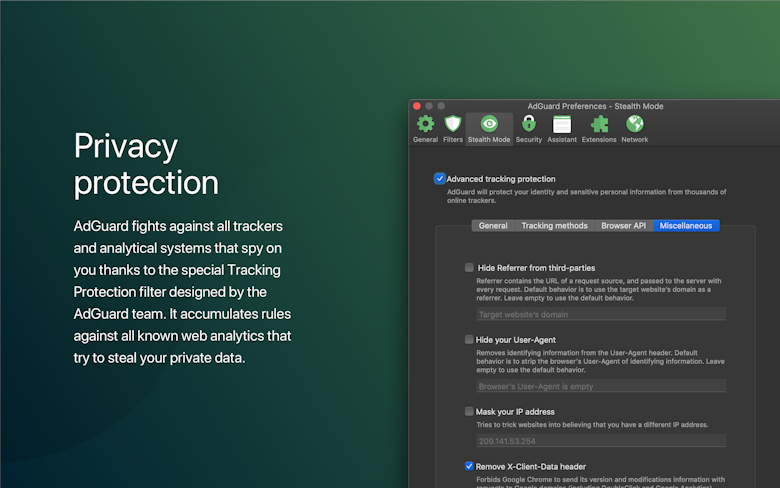 AdGuard features
Block anything annoying
Content is the king and all you really care about when browsing the web. AdGuard makes sure you get exactly what you came for by weeding out distractions. From pop-ups to video ads to banners that feel like they are stalking you — AdGuard makes it all disappear, for good.
Fast and safe browsing
Malware is not something Mac users experience often — but once detected, it's definitely a threat to your computer. AdGuard scans websites for any signs of fraudulent activity and makes sure you stay away from it. By blocking annoyances, the app also gives you a huge browsing speed boost.
Protect your personal information
AdGuard hides your personal data from any trackers and analytical systems on the web. The app has a powerful spyware filter that can instantly identify potential threats. Whenever you're asked to provide any personal data on the web, AdGuard makes sure it's all safe.
Filter browsers and apps
Unlike other adblockers that act as add-ons and are limited to your browser, AdGuard goes Mac deep. The app allows you to block ads inside apps. And with robust blocking filters, you can even manually remove specific annoyances — whether it's an in-app ad or part of a web page.
Works anywhere, beautifully
Written for macOS, AdGuard will fit your workflow, instantly. It has Dark Mode support, simple and smooth UI, and all things you love about Mac apps. When it comes to browsers, AdGuard doesn't ask you to choose one. The app reaches beyond Chrome and Safari, letting you enjoy safe browsing anywhere.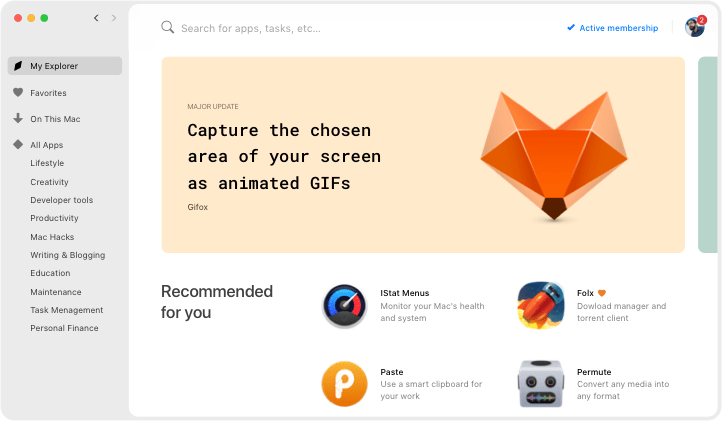 We love Setapp
---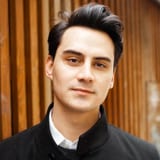 Very impressed with World Clock Pro @setapp @minimuminc. Making light work of time differences 🤘yew. How MacOS still doesn't have some kind of digital clock widget is mind boggling.
jessengatai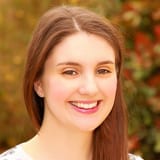 I have used Endurance (http://enduranceapp.com ) which is on @setapp to try and extend my battery life, 12 hour flight from Vienna to LAX and I spent about 8 hours working on an essay - not bad going!
Rosemary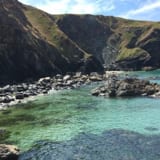 Wow just downloaded Setapp for my Mac - the value here is amazing. Some of the apps cost more than the monthly subscription alone and there are some amazing apps like Ulysses, RapidWeaver etc. @setapp
Mark Mitchell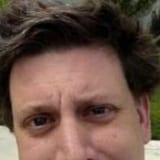 Discovered @PDFpen via @Setapp. Worth it just for the stellar OCR job it does on poorly-scanned assigned readings. Now to start playing with all those PDF editing features...
Nate Dickson