Sounds good? Well it looks good too.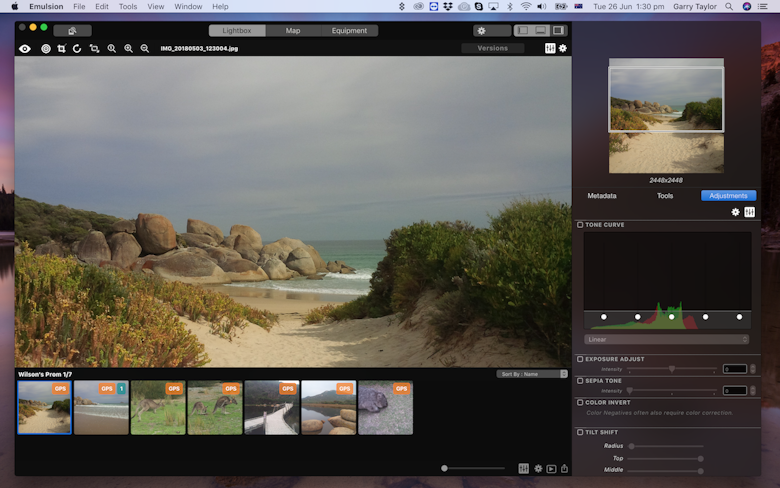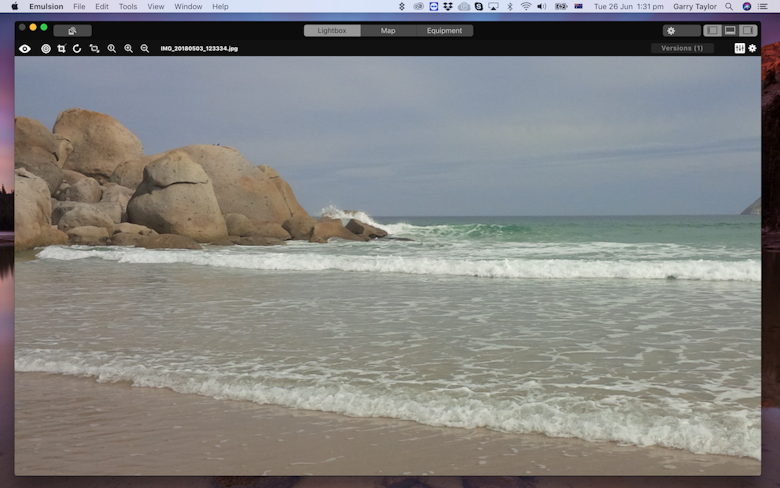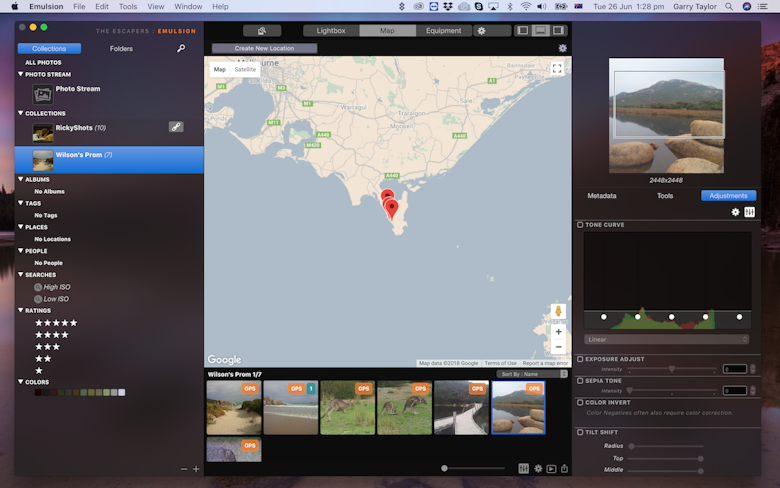 Emulsion features
Effective organization
Emulsion adapts to your perfect workflow when it comes to organizing your photo collection. You can copy photos to the app's library or reference them at their original location. Then separate images by colors, tags, ratings, or just organize them in albums. Get as granular as you need to.
Lightbox editing
The app is built around an editor that lets you fine-tune each photo individually. This setup is equipped with a lean range of tools, each of which can be customized to meet your needs, from a clone stamp to a crop tool. This helps ensure that you don't get lost in overcrowded toolbars, making your workflow more efficient as you master a few crucial skills.
Preset adjustments
If you're going for an all-over effect, Emulsion's adjustments feature can cut out the busy-work. These preset filters can beef up contrast, reduce saturation, or apply color masks to one photo or two dozen in just a few clicks. Better still, the filters are fully customizable, giving you total control over how you apply them. Plus, if you can't find a filter that works for you, you can easily create and save your own.
Full GPS data
With the app's GPS data tracking, it's easy to manage favorite shooting locations and keep travel shots organized. A fully responsive map panel tracks location data and lets you assign images and albums to shooting locations. It's perfect for remembering which beach has the perfect late-summer sunset — even if the name escapes you.
Equipment management
As your collection of lenses and camera bodies grows, you'll find that different pieces of gear require different post-production styles. With Emulsion, you get the tools to build a digital inventory and assign photos and albums to the gear you used to shoot them. This extra layer of organization takes the guesswork out of editing, preserving your focus.
Face recognition
For photographers who take a lot of portraits, Emulsion presents a whole new layer of photo organization — face recognition. As soon as you select your subject's face and give them a name, the app would automatically detect all images with their presence, even if they were shot in lifestyle or group settings.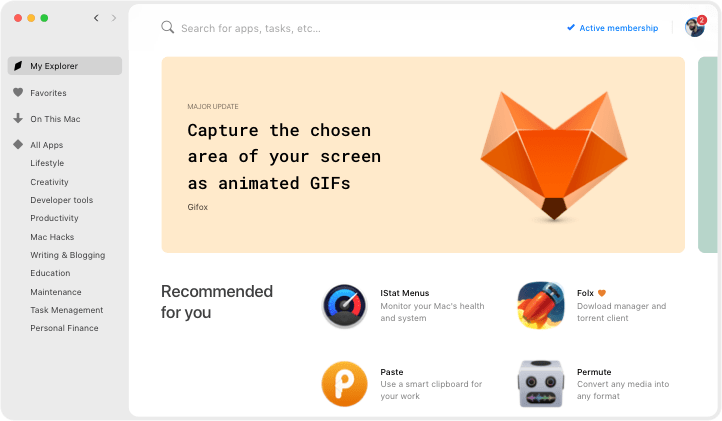 We love Setapp
---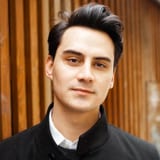 Very impressed with World Clock Pro @setapp @minimuminc. Making light work of time differences 🤘yew. How MacOS still doesn't have some kind of digital clock widget is mind boggling.
jessengatai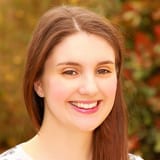 I have used Endurance (http://enduranceapp.com ) which is on @setapp to try and extend my battery life, 12 hour flight from Vienna to LAX and I spent about 8 hours working on an essay - not bad going!
Rosemary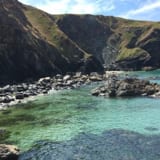 Wow just downloaded Setapp for my Mac - the value here is amazing. Some of the apps cost more than the monthly subscription alone and there are some amazing apps like Ulysses, RapidWeaver etc. @setapp
Mark Mitchell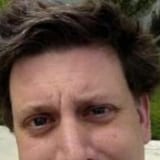 Discovered @PDFpen via @Setapp. Worth it just for the stellar OCR job it does on poorly-scanned assigned readings. Now to start playing with all those PDF editing features...
Nate Dickson