Sounds good? Well it looks good too.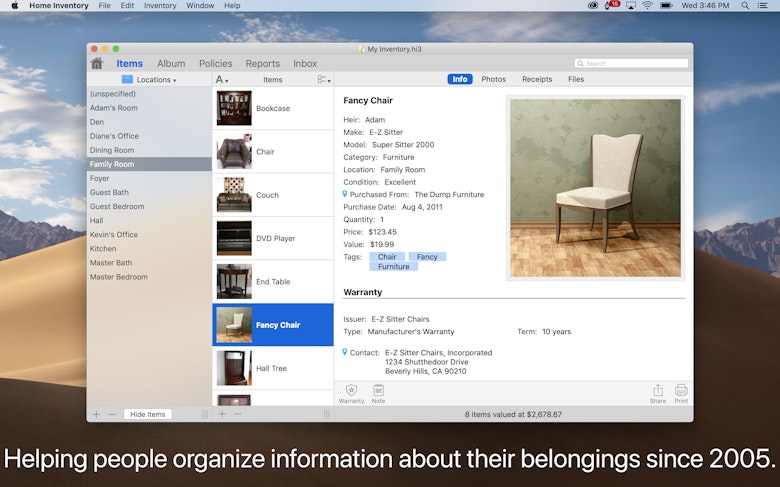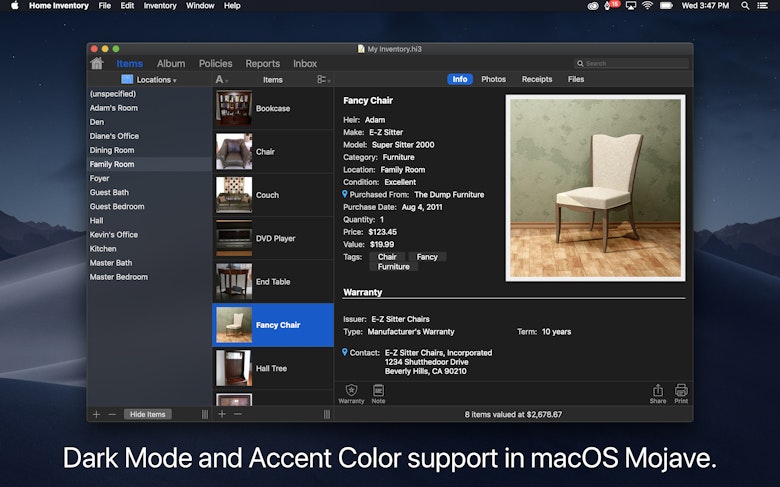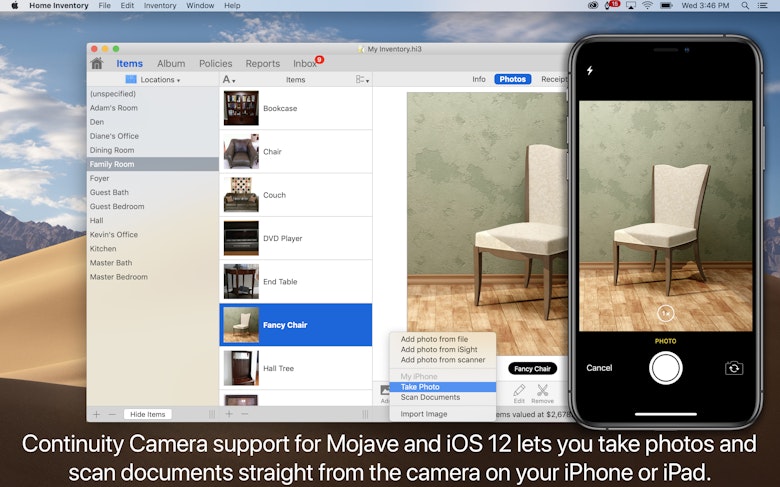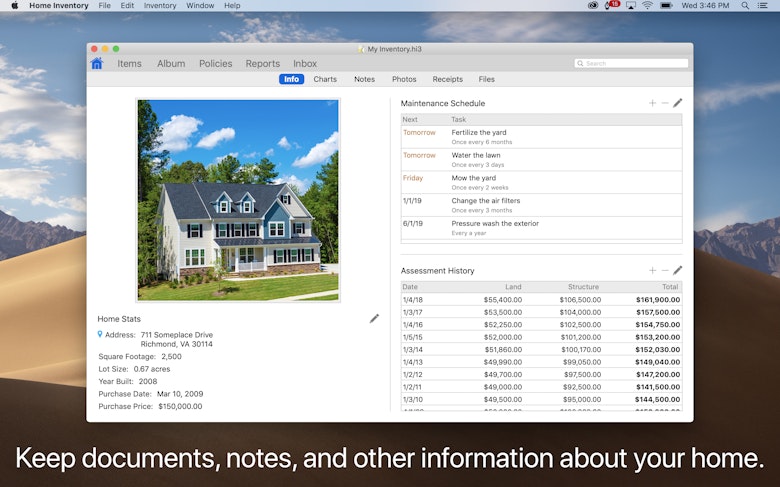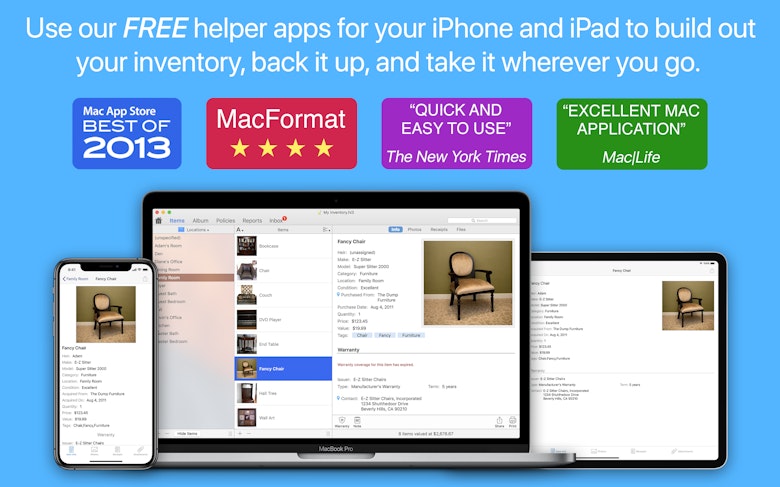 Home Inventory features
Keep your inventory organized
Keep all your household inventory beautifully organized and easily accessible. Store the inventory in its own file. Never miss a thing, specify all needed information about your items, such as price, model, reference number, date of purchase, and etc.
Protect your vital data from others
Got some ultimate stuff which others should not see? Password protect them in a snap with this elegant catalog maker. It's possible to password protect both the file and backup file. Protect what's important to you!
Auto backup of all your data
Effortlessly move your files and data online. Choose which cloud service your prefer - Dropbox or iCloud Drive and create a shared folder on your computer to have all of your data automatically backed up.
Effortless and snap navigation
This home inventory software is easy to navigate. Find what you need within seconds. Navigate items by tags, locations, categories, or collections. There's, of course, a possibility to check all your stuff in one big list.
Easy custom reports generation
Get a full picture of your entire inventory, reveal if you're over and under-insured. Generate and save your own custom reports to a PDF file or print. Create a checklist to ensure that all your stuff is moved from one home to another.
Create custom collections
Make your own collections. Specify the collections' default category or location. Easily attach images to a collection. In general, this collections catalog lets you value collections from the collection value itself, by the sum of values of the entire collection, or taking both into account.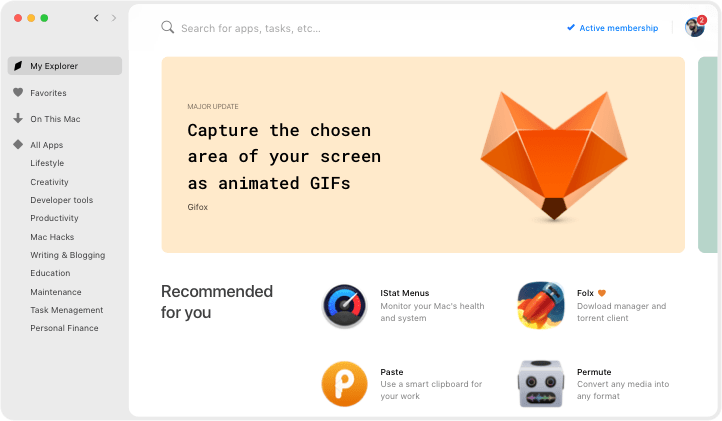 We love Setapp
---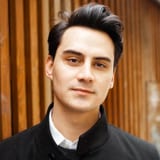 Very impressed with World Clock Pro @setapp @minimuminc. Making light work of time differences 🤘yew. How MacOS still doesn't have some kind of digital clock widget is mind boggling.
jessengatai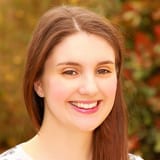 I have used Endurance (http://enduranceapp.com ) which is on @setapp to try and extend my battery life, 12 hour flight from Vienna to LAX and I spent about 8 hours working on an essay - not bad going!
Rosemary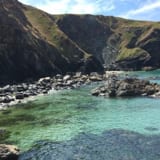 Wow just downloaded Setapp for my Mac - the value here is amazing. Some of the apps cost more than the monthly subscription alone and there are some amazing apps like Ulysses, RapidWeaver etc. @setapp
Mark Mitchell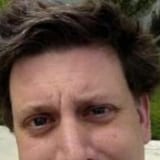 Discovered @PDFpen via @Setapp. Worth it just for the stellar OCR job it does on poorly-scanned assigned readings. Now to start playing with all those PDF editing features...
Nate Dickson