Sounds good? Well it looks good too.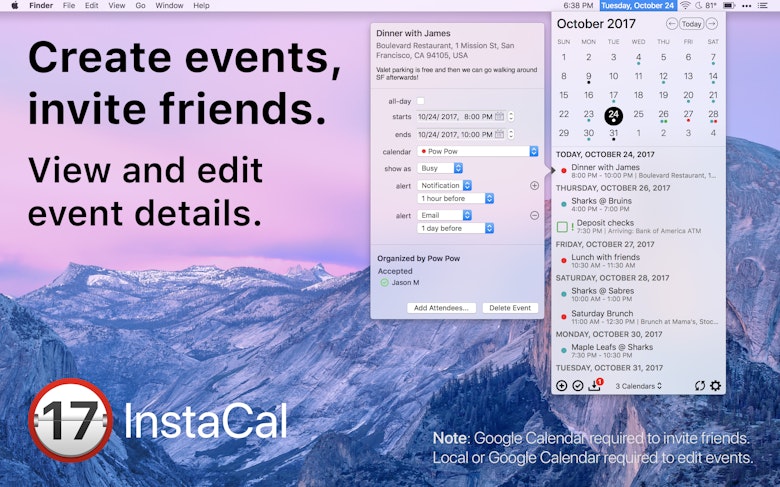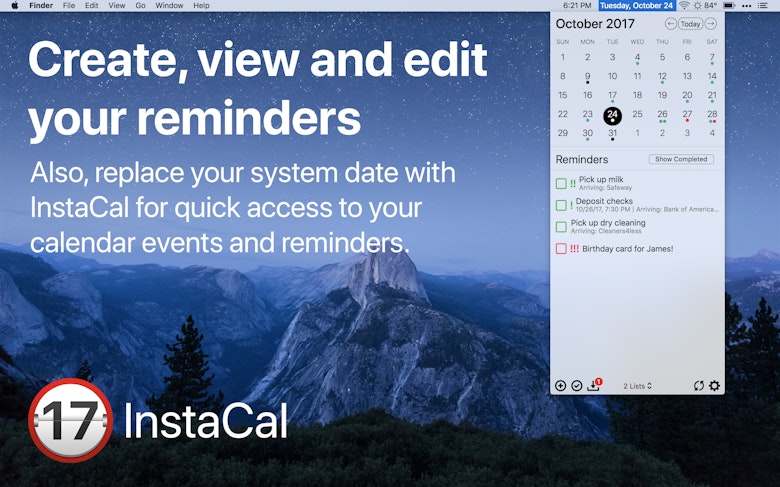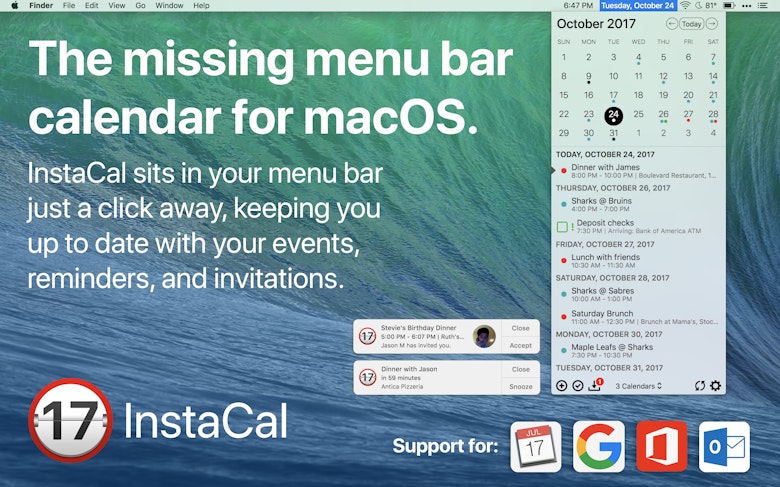 InstaCal features
Full scheduling support
Instacal lets you lay out your whole week or month in calendar view. Its minimal display is backed up by intricate scheduling windows that let you assign times and dates, schedule email alerts, and even send invitations. Plus, it lists your upcoming events when you open the app so you're never surprised by a meeting or appointment.
Calendar sync
It's common for people to have their working and personal schedules spread across several different calendars, sometimes from different providers. The app makes it easy to consolidate your calendars, syncing easily with Microsoft Office, Google Calendar, and iCal. This sync even lets you respond to invitations from any calendar in the InstaCal window.
Menu bar integration
Rather than taking up a whole window, the app sits in the menu bar, meaning that you don't have to close or cover your active window to see your calendar. What's more, it doesn't even have to have a standalone icon — instead, the system time and date stamp at the top right corner can serve as the app icon. Out of sight, out of mind, until you need it.
Customization
Organization is key to managing your schedule, and InstaCal can help you do just that. Its customizable calendar display, which supports color-coded reminders and events, helps you stay on top of your commitments. The range, layout, and appearance of the app window can all be customized as well.
Sometimes life can sneak up on you
But with InstaCal's alerts, notifications, and reminders, it'll have a harder time. This is what you never knew your menu bar needed.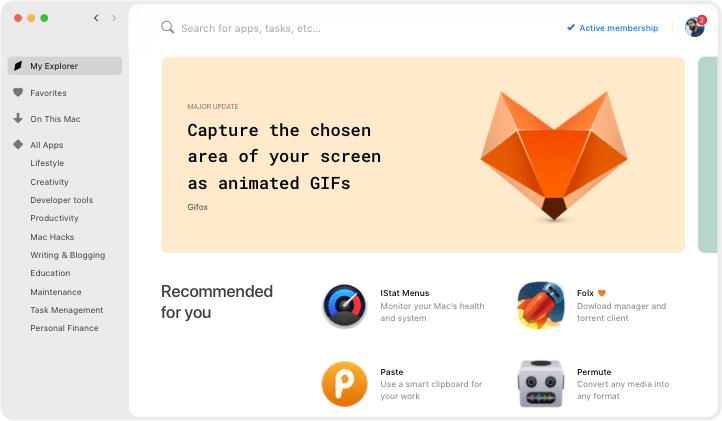 We love Setapp
---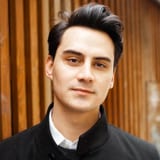 Very impressed with World Clock Pro @setapp @minimuminc. Making light work of time differences 🤘yew. How MacOS still doesn't have some kind of digital clock widget is mind boggling.
jessengatai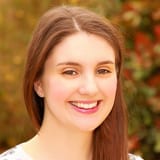 I have used Endurance (http://enduranceapp.com ) which is on @setapp to try and extend my battery life, 12 hour flight from Vienna to LAX and I spent about 8 hours working on an essay - not bad going!
Rosemary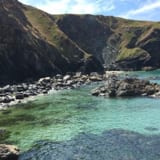 Wow just downloaded Setapp for my Mac - the value here is amazing. Some of the apps cost more than the monthly subscription alone and there are some amazing apps like Ulysses, RapidWeaver etc. @setapp
Mark Mitchell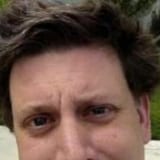 Discovered @PDFpen via @Setapp. Worth it just for the stellar OCR job it does on poorly-scanned assigned readings. Now to start playing with all those PDF editing features...
Nate Dickson