Sounds good? Well it looks good too.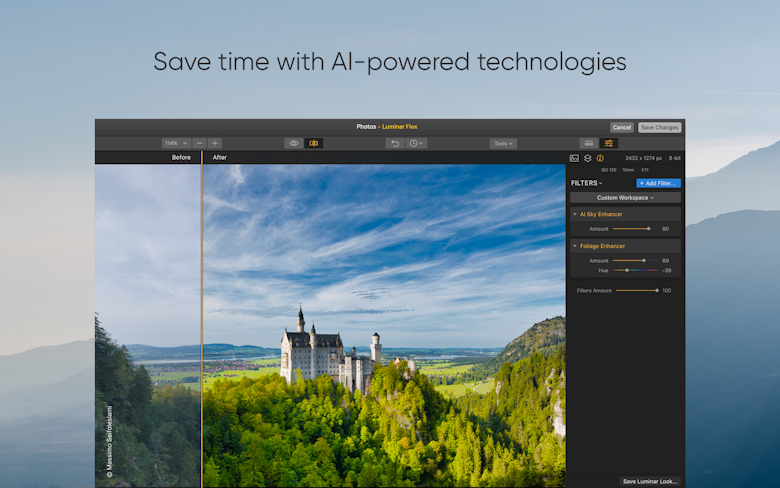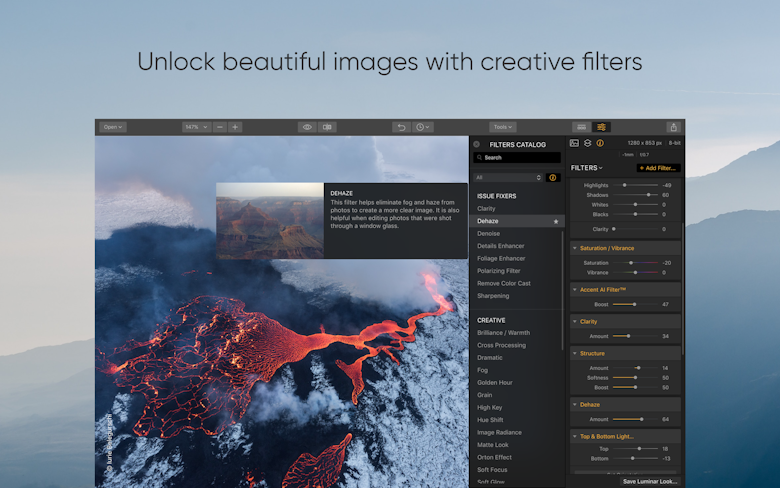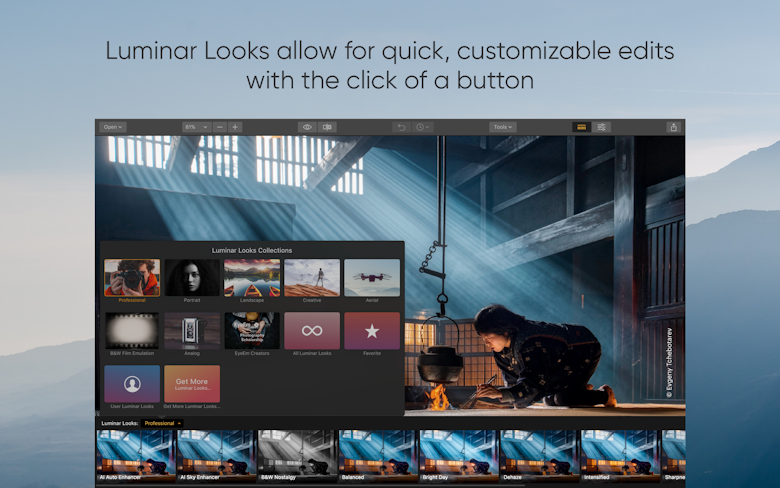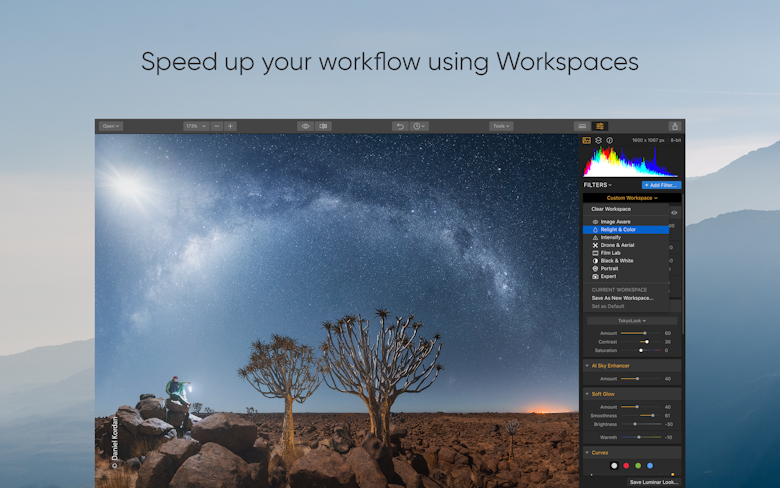 Luminar Flex features
Wide compatibility
You don't have to embrace a completely new workflow. Stay with your favorite image editor while strengthening it with the Luminar Flex plugin. For Photos for macOS, Adobe Lightroom, and Adobe Photoshop, there are robust extra features to throw in.
Filters fitting your workflow
Edit and refine your photos with intelligent filters. Apart from common filters, there's a pro-level enhancement collection for color correction, dehazing, removing color casts, and more. All filters are easy to search and come with recommendations on how to apply them.
Layers and blending modes
If you edit in Photos or Lightroom, you get even more options for experimenting with filters. Mix textures, images, and masks in flexible layers to enhance the quality of your images. Blending works right inside your filters for even new styles.
Looks collections
Luminar Looks are special effects catered for portrait photography, landscapes, aerial, and other styles allowing for quick, customizable edits. Flexibly adjust Luminar Looks with the strength slider or customize the filer recipe. Skylum partners with top photographers and editors to design new Looks.
Tailored workspaces
Once you know the ropes, start working with Luminar Flex workspaces. To help you speed up editing, Looks and Filters come in tailored collections for different tasks. Workspaces are your guide to solving most image problems or unlocking a new appearance.
History and comparison
Luminar Flex keeps track of all your edits. So if you want to go back and apply effects you've used before, there's a history panel for that. To test the effectiveness of your editing, compare results by switching between the before and after states.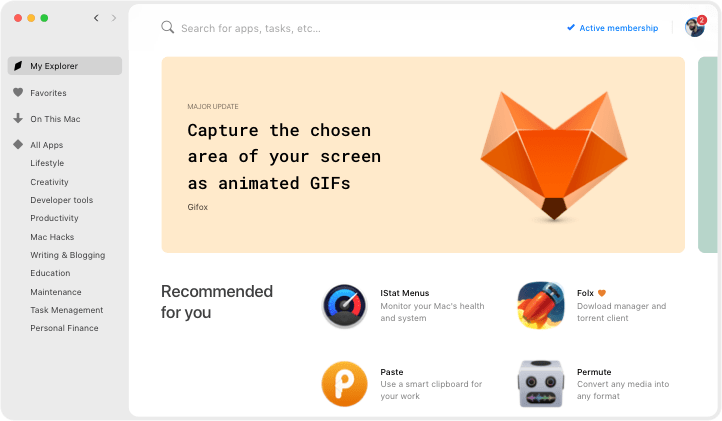 We love Setapp
---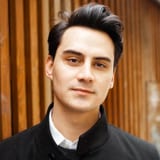 Very impressed with World Clock Pro @setapp @minimuminc. Making light work of time differences 🤘yew. How MacOS still doesn't have some kind of digital clock widget is mind boggling.
jessengatai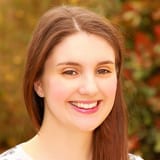 I have used Endurance (http://enduranceapp.com ) which is on @setapp to try and extend my battery life, 12 hour flight from Vienna to LAX and I spent about 8 hours working on an essay - not bad going!
Rosemary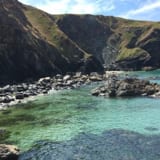 Wow just downloaded Setapp for my Mac - the value here is amazing. Some of the apps cost more than the monthly subscription alone and there are some amazing apps like Ulysses, RapidWeaver etc. @setapp
Mark Mitchell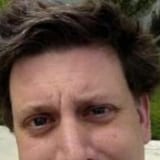 Discovered @PDFpen via @Setapp. Worth it just for the stellar OCR job it does on poorly-scanned assigned readings. Now to start playing with all those PDF editing features...
Nate Dickson