Sounds good? Well it looks good too.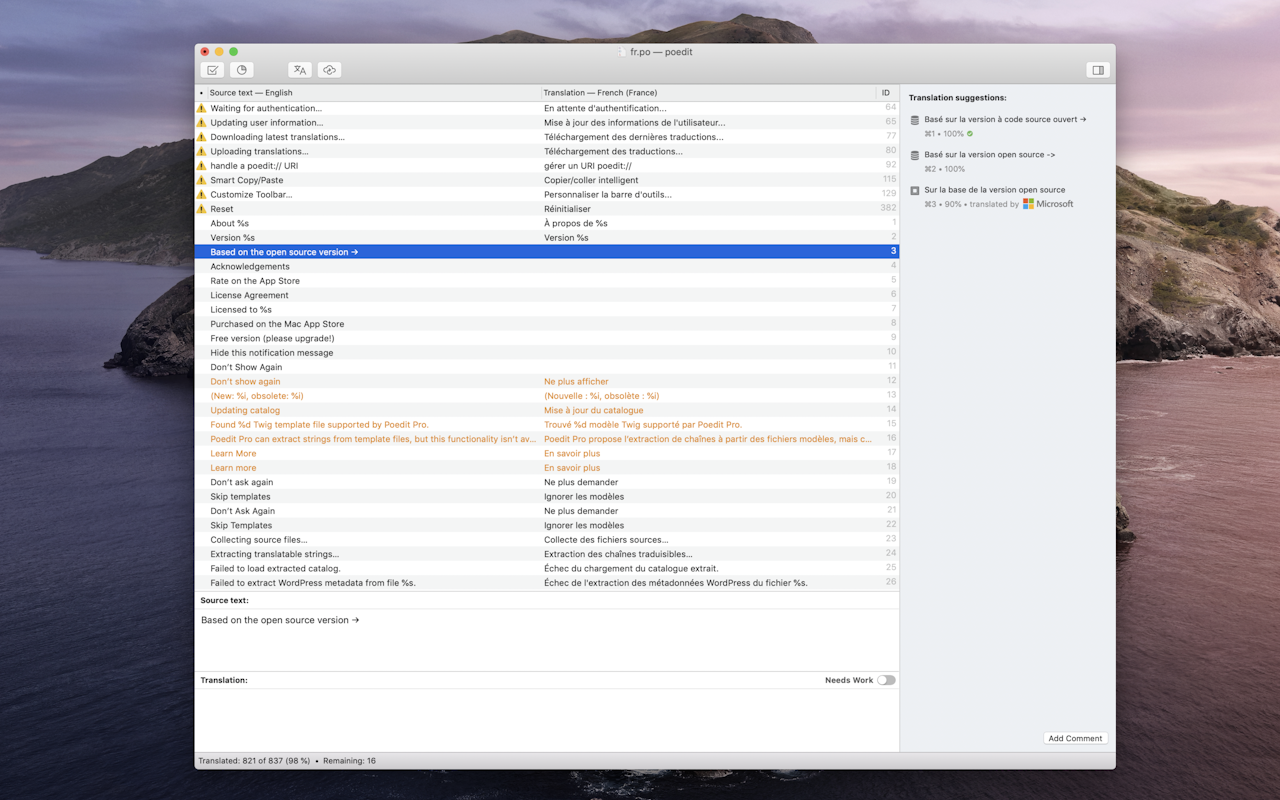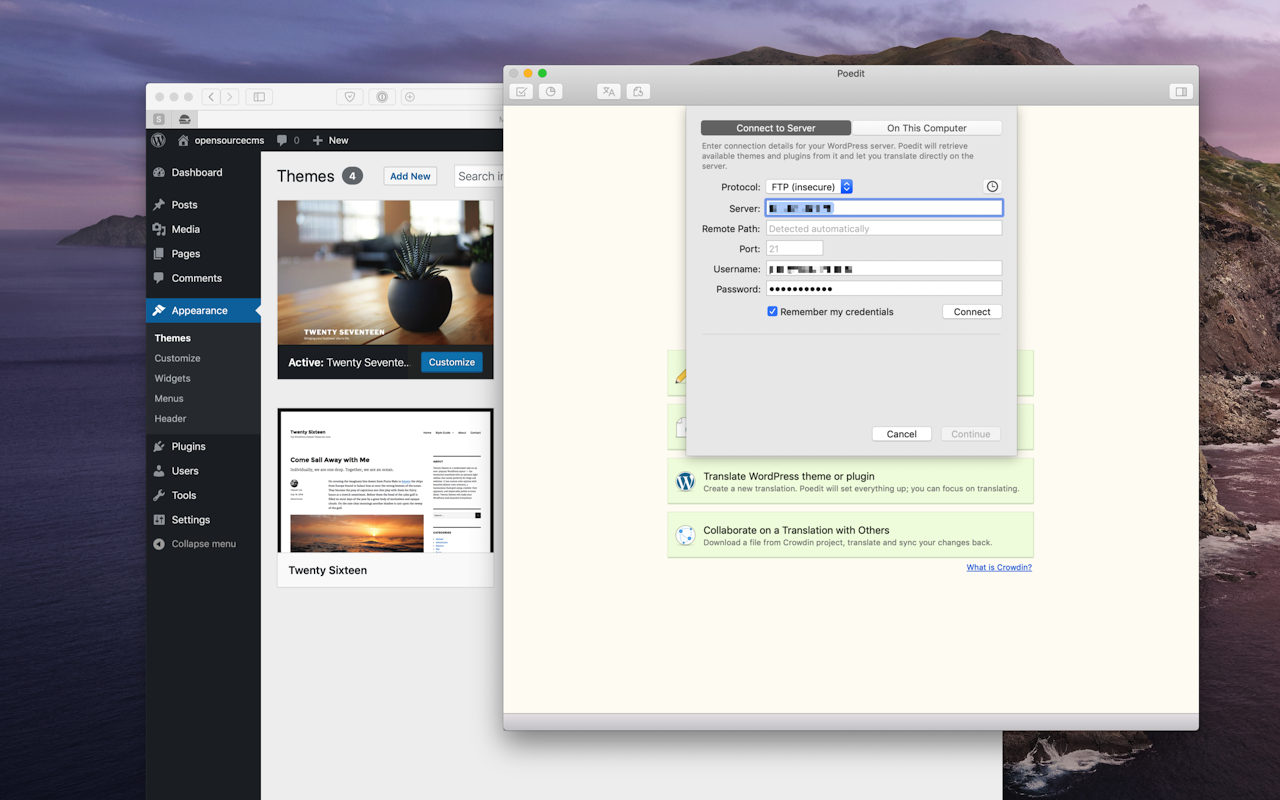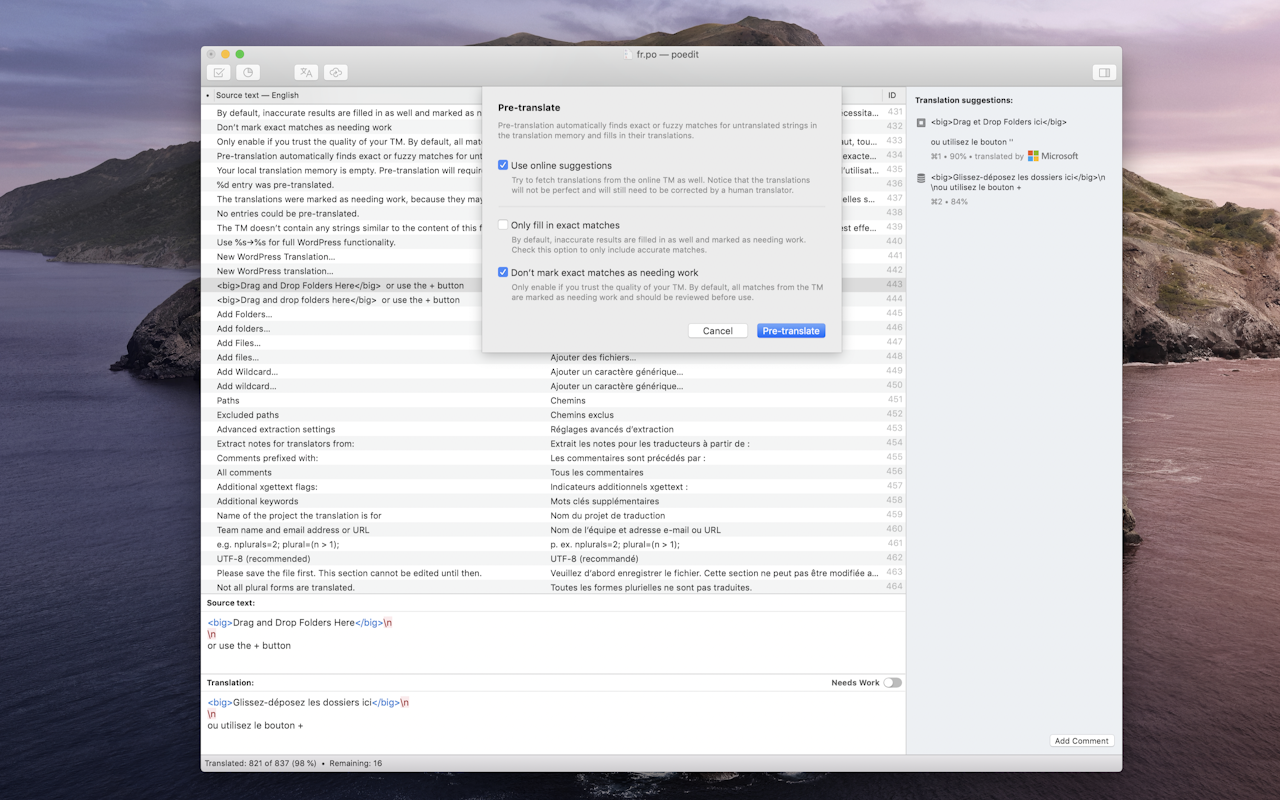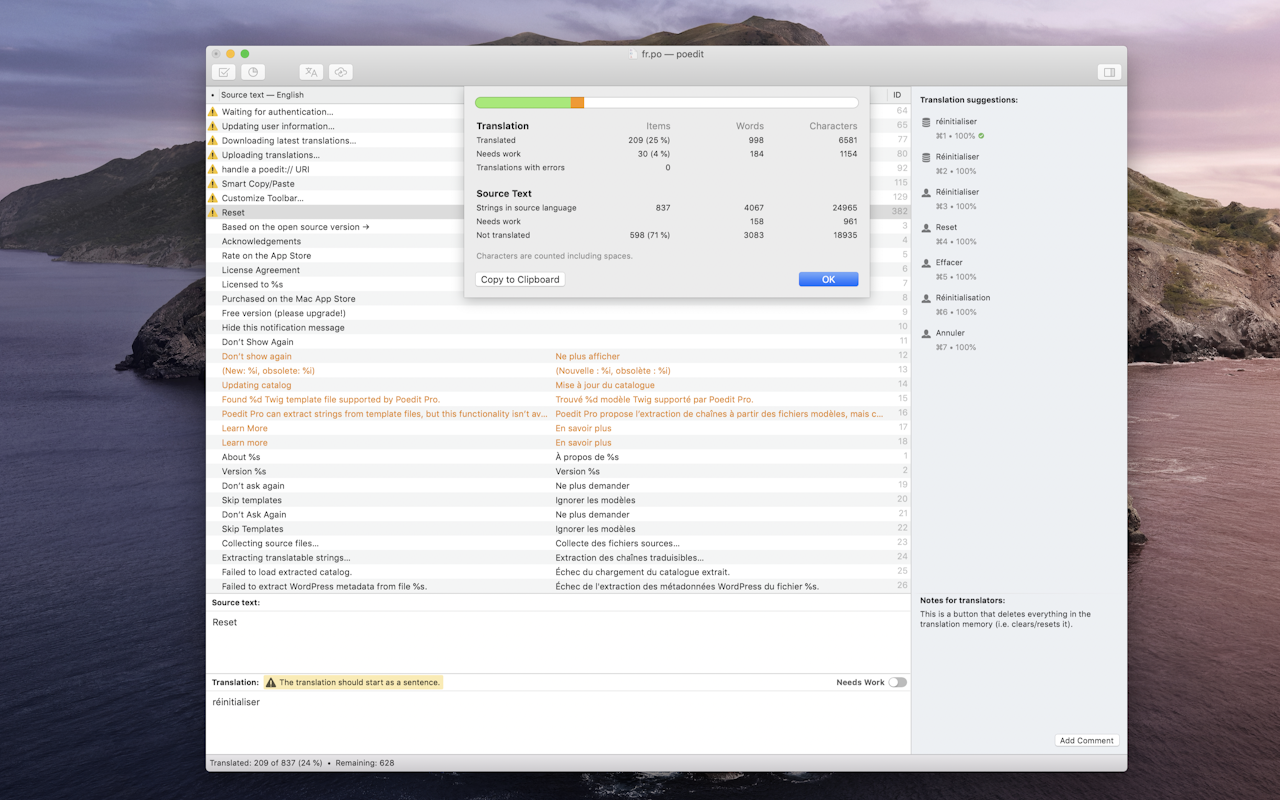 Poedit features
Check your translations for accuracy
Make sure you don't miss a token or mistype a variable. Poedit keeps an eye on your gettext files and notifies you about any potential translation issues. You can also check the word count and monitor your translation progress through the detailed Poedit reports.
Keep your files and templates updated
Whenever there's a source code change, it's easier to update a PO file using Poedit. The app helps developers match the output translations with the latest version of the source code. Extract strings from the source code and apply the changes using Poedit's intuitive approach.
Follow Poedit's suggestions
Let the app give you suggestions and hone your translations accordingly. It's easier when there are two of you translating — you and Poedit with its state-of-the-art machine learning functionality. Translated strings are stored locally, so you don't have to worry about privacy.
Pre-translate entire files
Poedit is a helpful tool to keep by your side throughout string-by-string translations. But that's only part of the beauty. The app can also help you pre-translate everything using the history of your own translations as well as a large user-contributed database.
Collaborate on your projects
If you do localizations, you probably work with Crowdin. So here's the good news for you. The most widely known localization management platform works with Poedit. You can access all of your saved projects and handle translations right from the app.
Integrate with WordPress
Poedit works with WordPress plugins and themes. Thanks to FTP support, you can translate both locally and remotely. Instead of working with the locally saved copies of plugins and themes — although it's always the option — you can connect to the server and apply changes from there.
We love Setapp
---
Very impressed with World Clock Pro @setapp @minimuminc. Making light work of time differences 🤘yew. How MacOS still doesn't have some kind of digital clock widget is mind boggling.
jessengatai
I have used Endurance (http://enduranceapp.com ) which is on @setapp to try and extend my battery life, 12 hour flight from Vienna to LAX and I spent about 8 hours working on an essay - not bad going!
Rosemary
Wow just downloaded Setapp for my Mac - the value here is amazing. Some of the apps cost more than the monthly subscription alone and there are some amazing apps like Ulysses, RapidWeaver etc. @setapp
Mark Mitchell
Discovered @PDFpen via @Setapp. Worth it just for the stellar OCR job it does on poorly-scanned assigned readings. Now to start playing with all those PDF editing features...
Nate Dickson