Sounds good? Well it looks good too.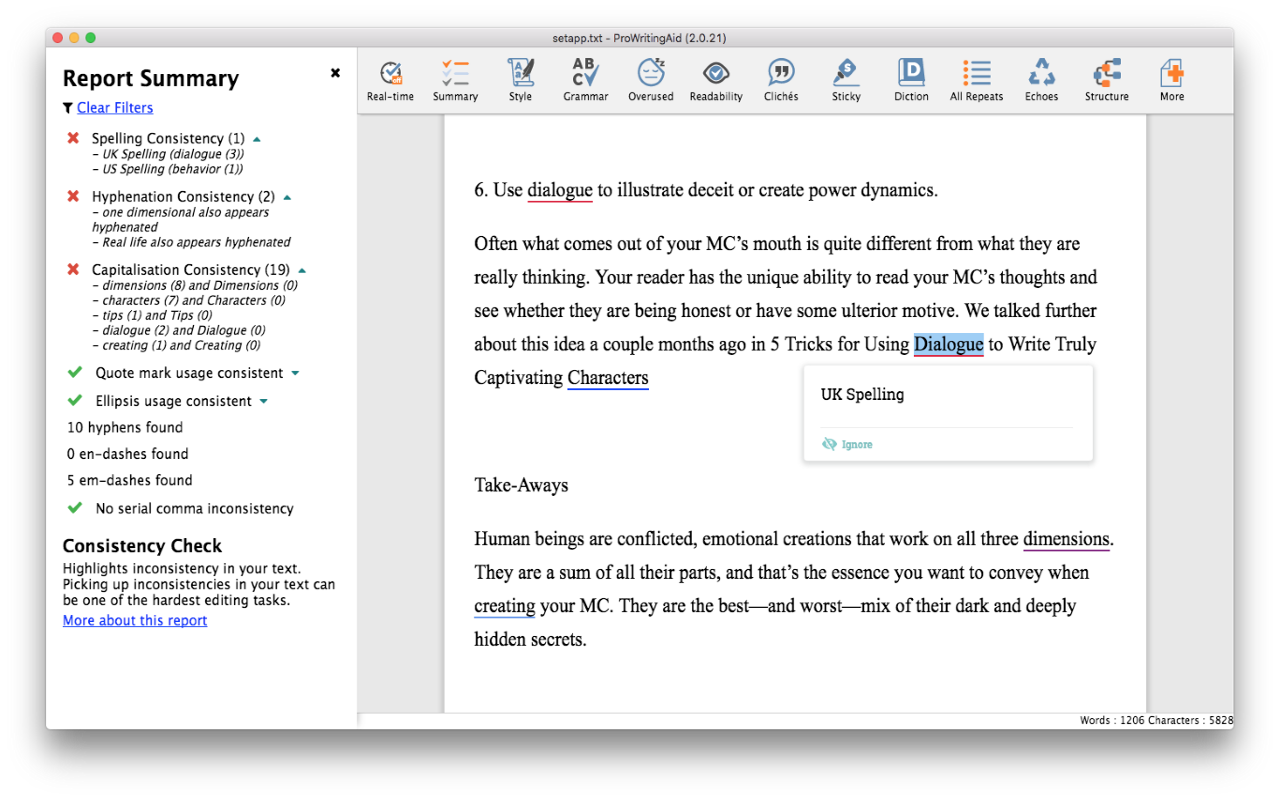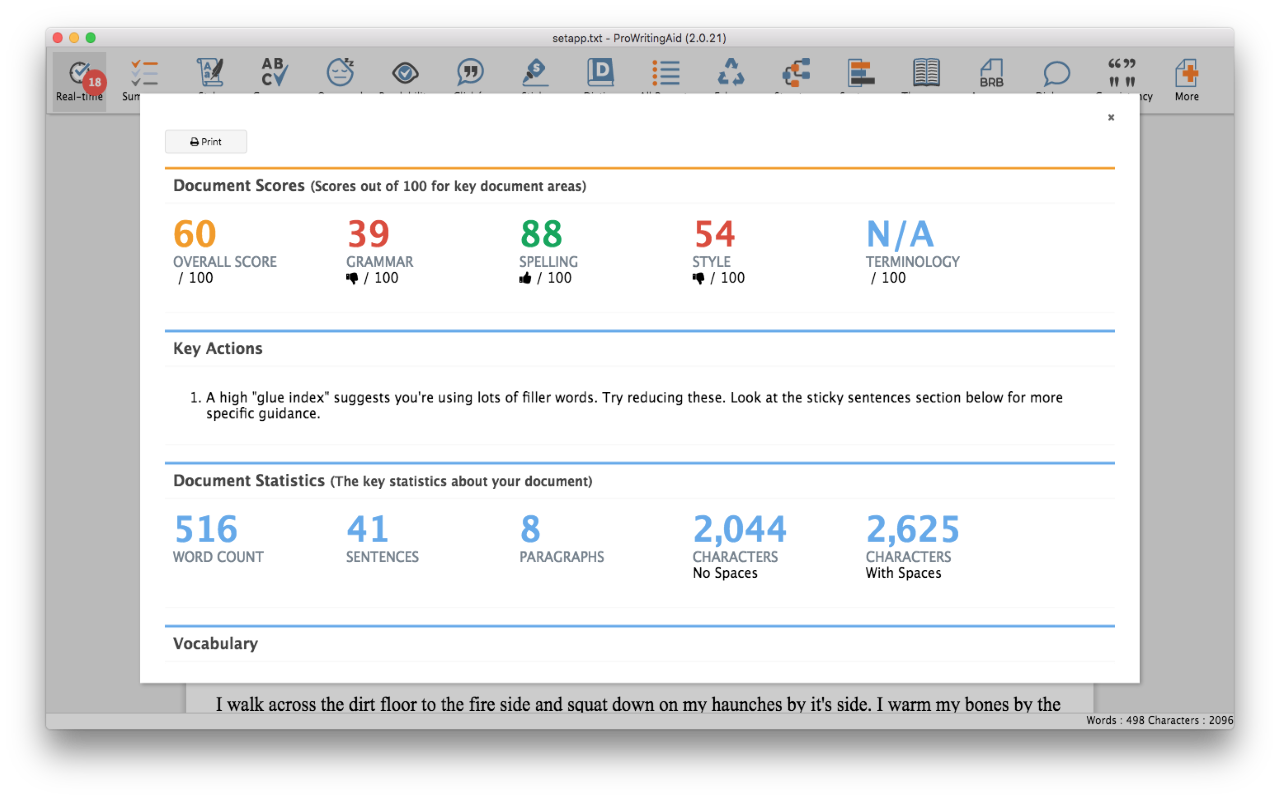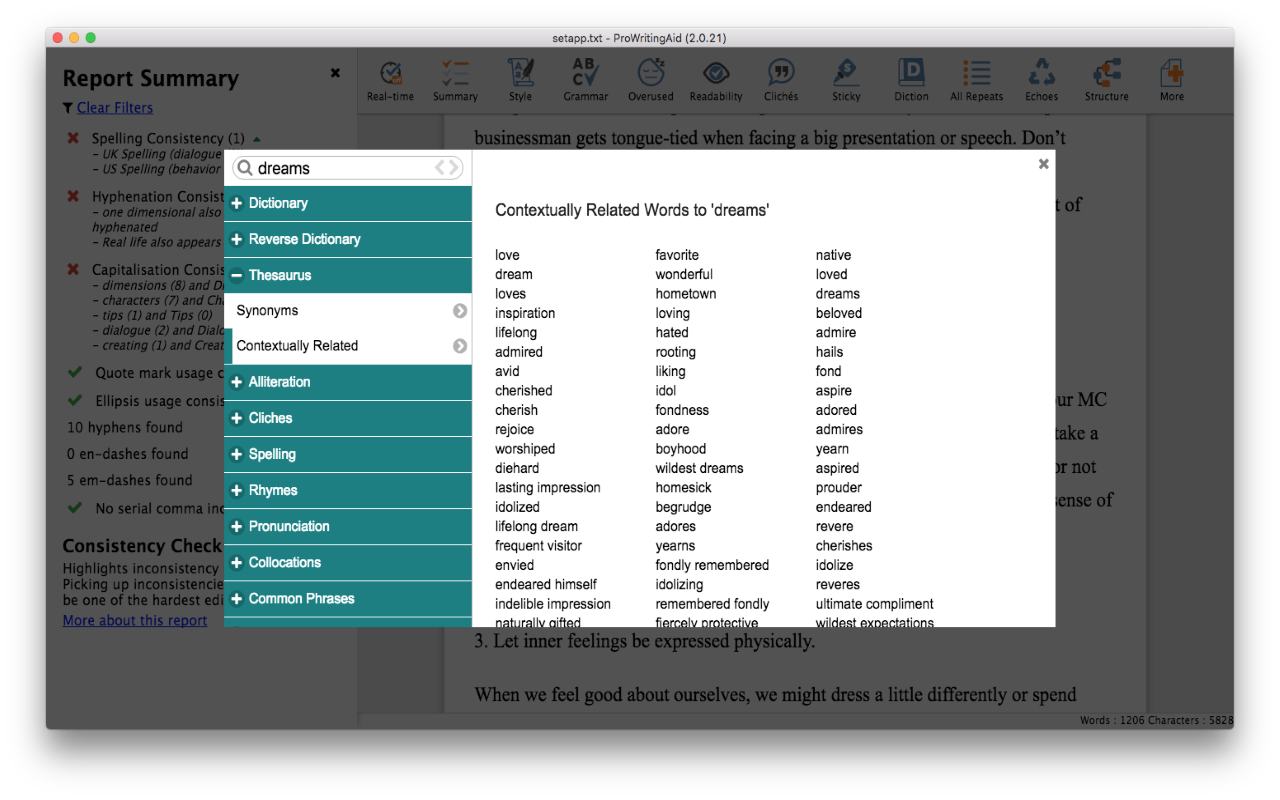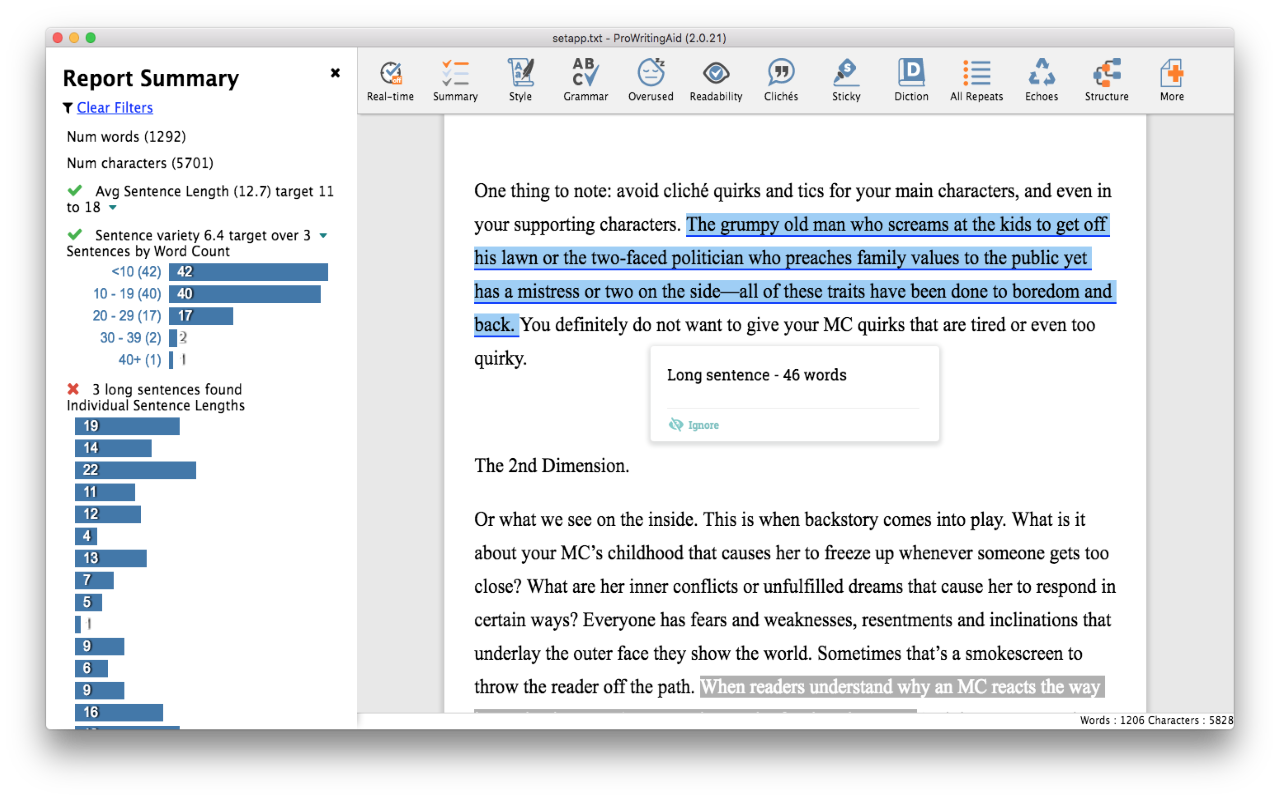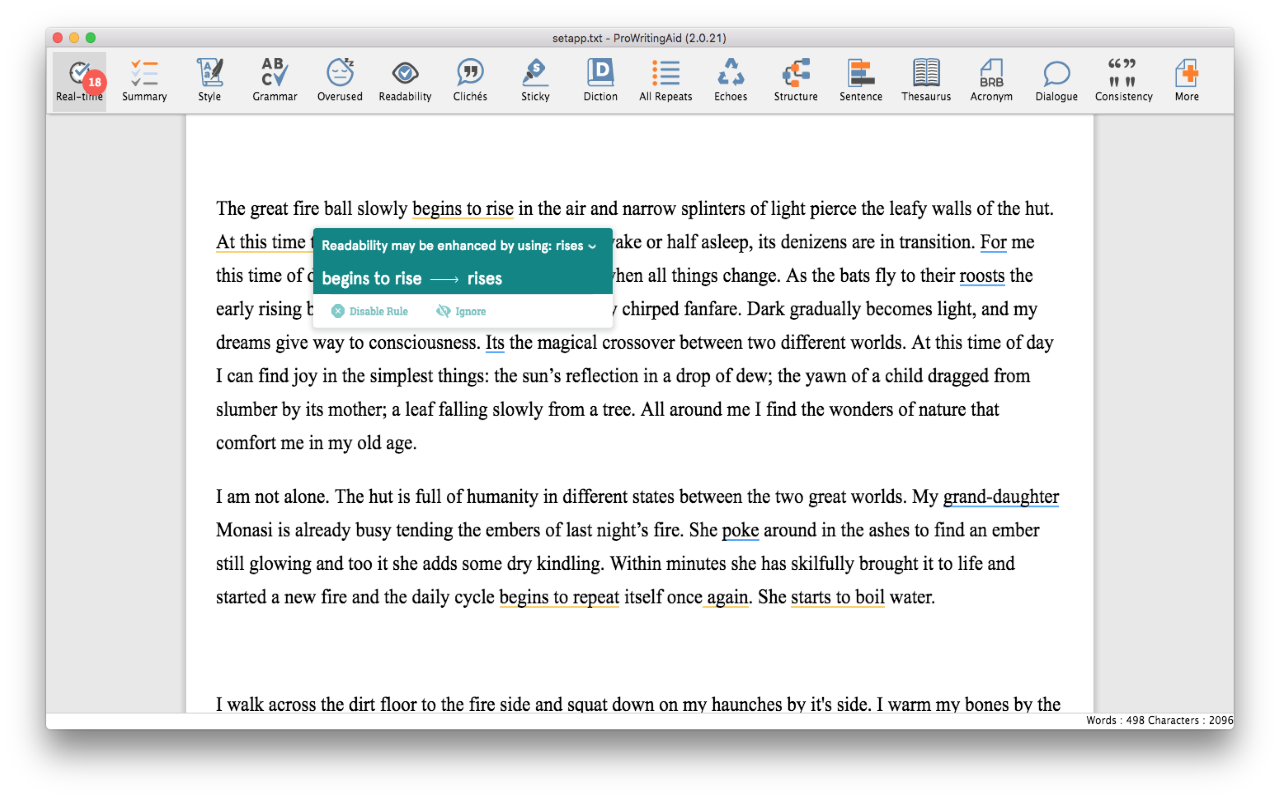 ProWritingAid features
Grammar and spelling checker
The Grammar Report is like Microsoft Word's grammar checker but with super powers. They use the latest artificial-intelligence algorithms to catch all those issues that Word's grammar checker misses, like when you wrote "affect", but you really meant "effect". Both words are spelled correctly, but are dependent on context. When an error like this comes up, the software will offer a short explanation about how the two words are different. This additional understanding means you can make sure you select the correct word not just this time, but every time. You'll eliminate all the embarrassing errors from your text and learn not to make them in the future.
Style enhancement tips
Most ProWritingAid users report that they use the software primarily for its writing style suggestions. We all know that there is a lot more to good writing than just correct grammar, and these suggestions are based on the same ideas you would learn in a university writing course. The style reports highlight several areas of writing that should be revised to improve clarity and readability, including: passive and hidden verbs, over-reliance on adverbs, awkward sentence constructions, overused words, repetitiveness, emotional tells and much more. These suggestions are the same as a professional copyeditor would give you (in fact many of them use ProWritingAid). You'll end up with a more effective, persuasive piece of writing as a reward.
Build your vocabulary
ProWritingAid is also a world-class vocabulary enhancement tool. The Word Explorer and Contextual Thesaurus help you find the most appropriate words to get your ideas across. Use the reverse dictionary and thesaurus to explore possible word replacements, pick those that resonate the most, and expand your vocabulary.
Overview of your document and personalized reports
ProWritingAid's Summary Report provides you with an overall view of your document. With handy stats to help your productivity and key recommendations that will make the biggest impact on your document, it shows you the whole picture. Learn which areas are your strongest at, and which need a bit more work. Improve your writing and get your ideas out there.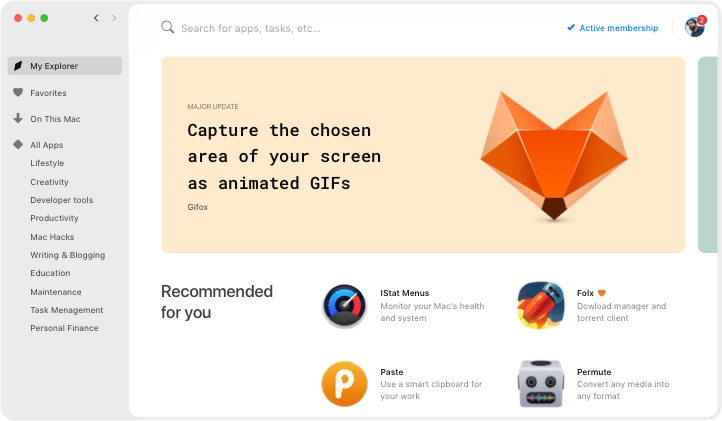 We love Setapp
---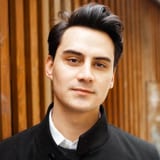 Very impressed with World Clock Pro @setapp @minimuminc. Making light work of time differences 🤘yew. How MacOS still doesn't have some kind of digital clock widget is mind boggling.
jessengatai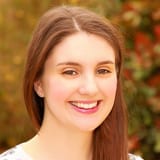 I have used Endurance (http://enduranceapp.com ) which is on @setapp to try and extend my battery life, 12 hour flight from Vienna to LAX and I spent about 8 hours working on an essay - not bad going!
Rosemary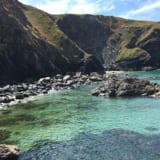 Wow just downloaded Setapp for my Mac - the value here is amazing. Some of the apps cost more than the monthly subscription alone and there are some amazing apps like Ulysses, RapidWeaver etc. @setapp
Mark Mitchell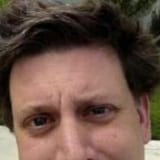 Discovered @PDFpen via @Setapp. Worth it just for the stellar OCR job it does on poorly-scanned assigned readings. Now to start playing with all those PDF editing features...
Nate Dickson