Sounds good? Well it looks good too.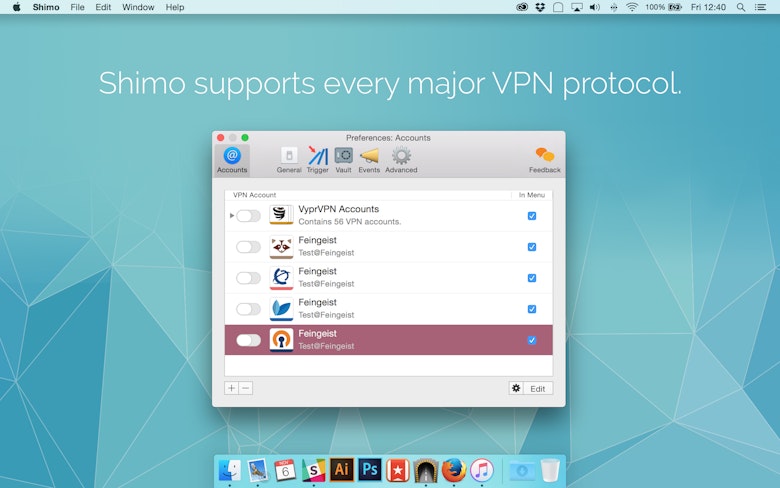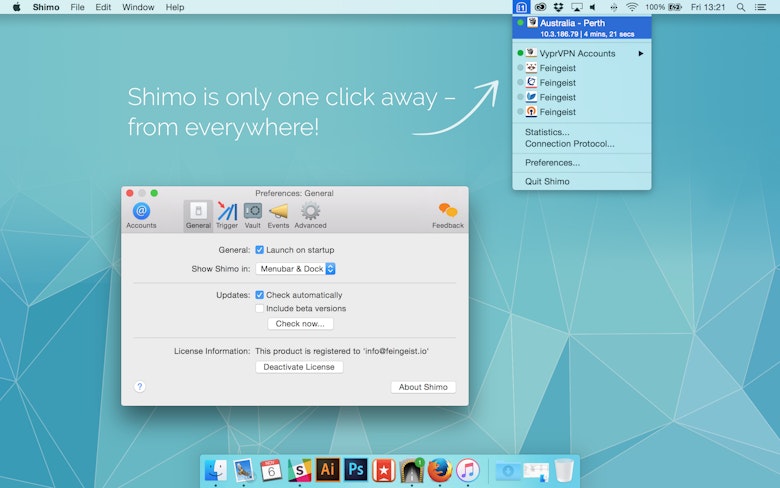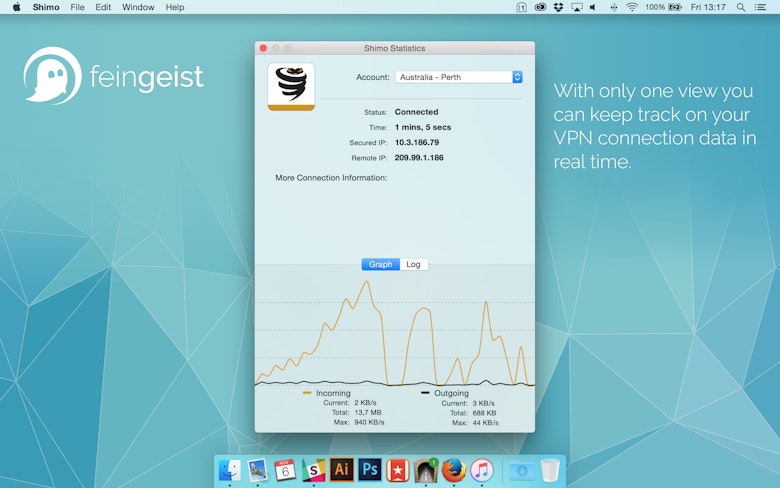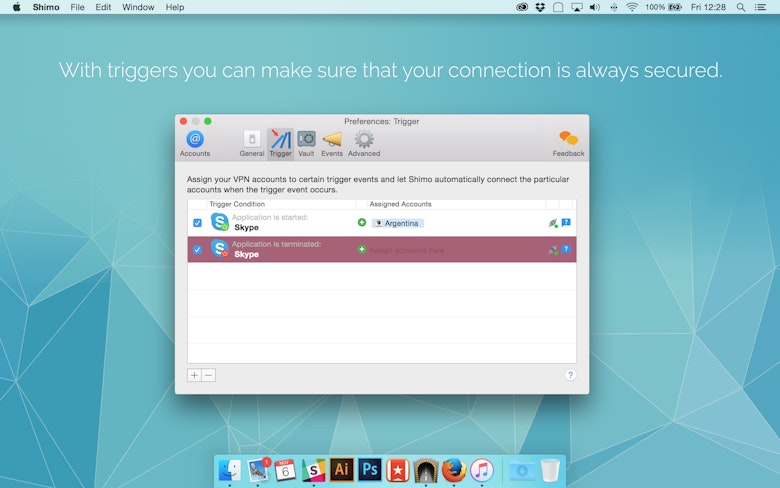 Shimo features
VPN protocols at your disposal
Don't settle for a single protocol! With this handy VPN Mac utility, you have a wonderful possibility to use any of the existing ones. It's a top rated SSL VPN client, IPSEC VPN client/PPT VPN client + port forwarding which guarantees protected web browsing.
Data encryption & other bank-level security
The app offers military-level security with AES 256-bit encryption. For you, this means that all your most valuable data is kept protected. Secure web browsing enabled. Moreover, it provides two-level authentication(SmartCards/ Tokens).
Multiple connections
How about setting a number of connections at the same time? Want to be able to use numerous connections at once? Shimo makes it prompt and hassle-free to use as many connections as you wish. Various protocols can be also used simultaneously.
Trigger Automation
Select the trigger conditions and VPN accounts can be connected automatically. It's possible to set triggers according to network configuration, wireless network, geographic location, and its encryption type. Schedule actions to be performed once a certain connection is set or disabled.
Proper tool for the job
Effortlessly master secure networks even if you are new to the world of networks and mac VPN client programs. What is also cool, to use Shimo, no special technical background is required. Yes, it is that simple and straightforward.
Integrated accounting and statistics
Accurate time-tracking option. Generate detailed CSV reports after every billing cycle. Inspect the dynamic statistics to find out the accurate data on the currently working VPN connections.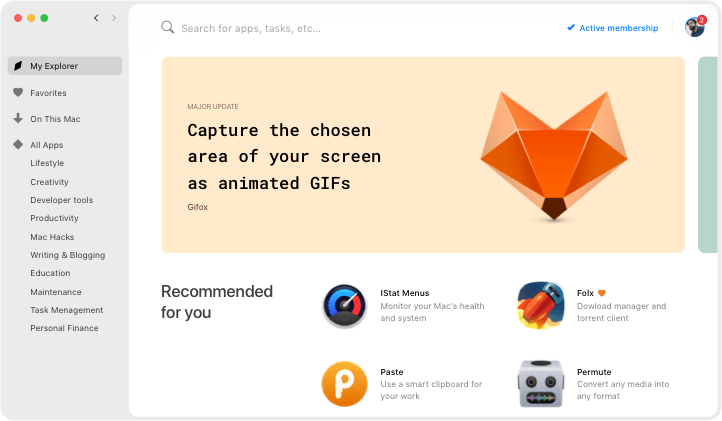 We love Setapp
---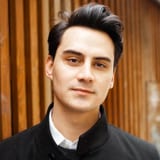 Very impressed with World Clock Pro @setapp @minimuminc. Making light work of time differences 🤘yew. How MacOS still doesn't have some kind of digital clock widget is mind boggling.
jessengatai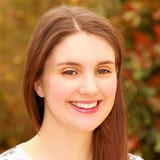 I have used Endurance (http://enduranceapp.com ) which is on @setapp to try and extend my battery life, 12 hour flight from Vienna to LAX and I spent about 8 hours working on an essay - not bad going!
Rosemary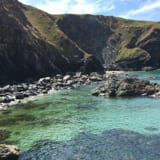 Wow just downloaded Setapp for my Mac - the value here is amazing. Some of the apps cost more than the monthly subscription alone and there are some amazing apps like Ulysses, RapidWeaver etc. @setapp
Mark Mitchell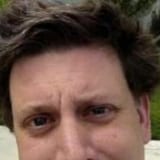 Discovered @PDFpen via @Setapp. Worth it just for the stellar OCR job it does on poorly-scanned assigned readings. Now to start playing with all those PDF editing features...
Nate Dickson