Sounds good? Well it looks good too.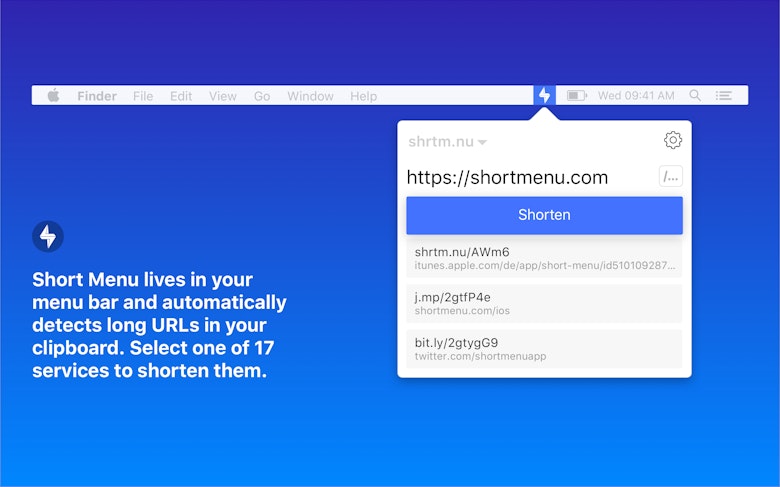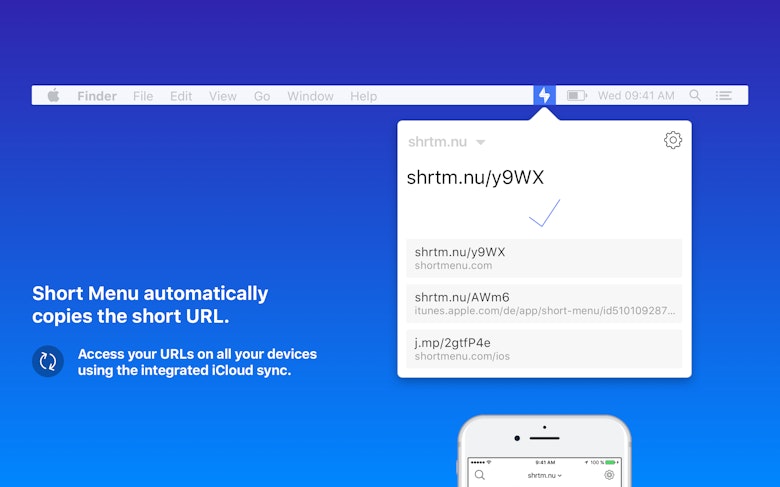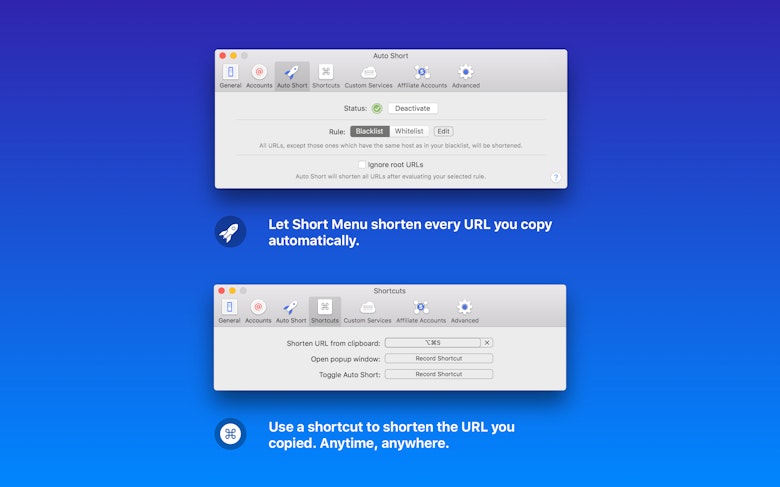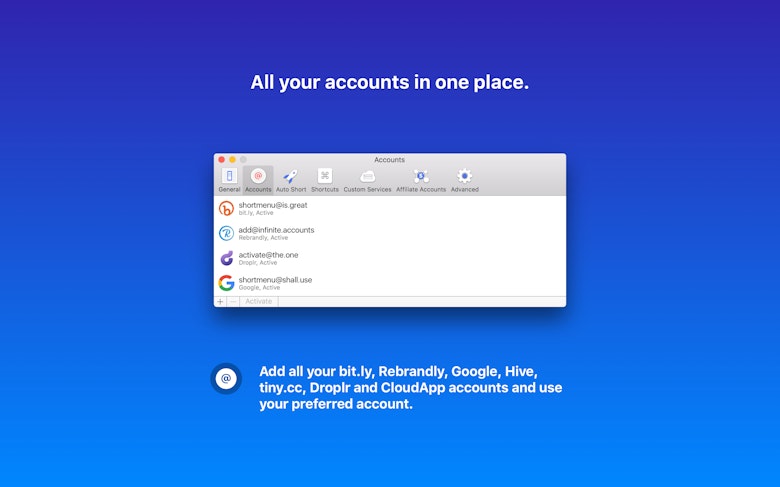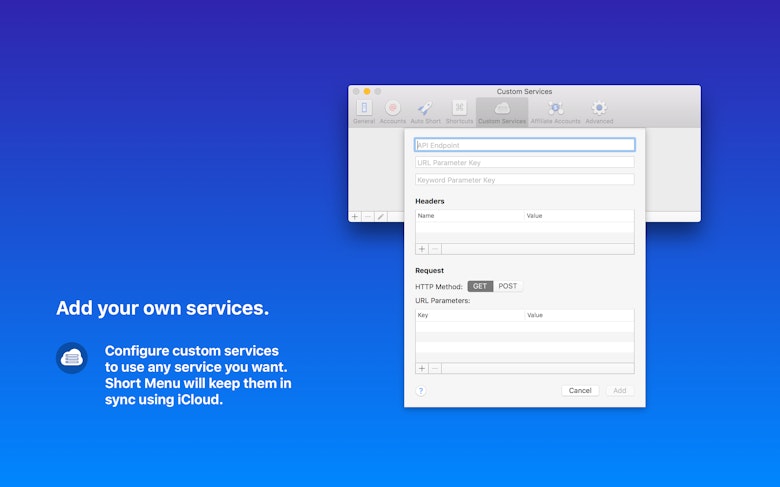 Short Menu features
Quick access from the menu bar
The URL shortening feature along with custom accounts you add is made available from the menu bar. This is how Short Menu justifies its name and makes things easy for you. Copy the link and click on the app's icon — the shortening part will be done automatically.
All your accounts united
In the Short Menu preferences, connect the services you're working with — it has all popular options like bit.ly, Rebrandly, and Droplr. You can even add multiple accounts for each. Next thing, you'll be able to toggle the account you want to use at the moment right from the main menu.
Connect custom services
Something's missing? Short Menu enables you to add custom services, without limiting your options. Feel free to connect as many as you like in Preferences — the app handles GET and POST requests, covers different encodings for POST, and can add HTTP headers flexibly.
Saves and syncs your URLs
Once your link lands in Short Menu, you can be sure it won't be lost in the shuffle. The app saves both long and shortened URLs in the History tab, and even syncs them via iCloud. This comes very handy if you're also using Short Menu on your iOS devices.
Auto Short for streamlined process
This is the superpower your Mac has always wanted. Once you enable Auto Short, the app will watch your clipboard 24/7, capturing every long URL and shortening it for you. The shortened version will be copied automatically and brought to you in a sec.
Quick Short with keyboard hotkeys
Once you're ready to go mouseless, Short Menu will assist you with keyboard shortcuts. Use the Quick Short feature to record system-wide shortcuts for when to shorten an URL from clipboard, show the pop-up window, or toggle Auto Short.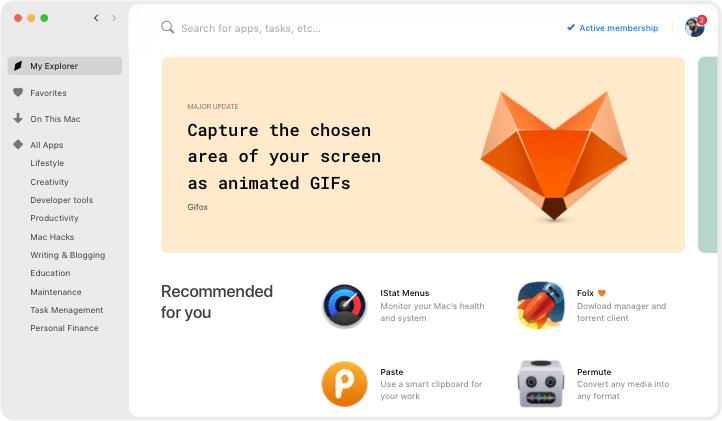 We love Setapp
---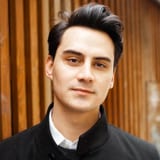 Very impressed with World Clock Pro @setapp @minimuminc. Making light work of time differences 🤘yew. How MacOS still doesn't have some kind of digital clock widget is mind boggling.
jessengatai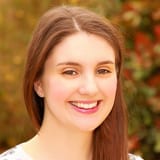 I have used Endurance (http://enduranceapp.com ) which is on @setapp to try and extend my battery life, 12 hour flight from Vienna to LAX and I spent about 8 hours working on an essay - not bad going!
Rosemary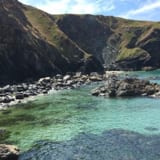 Wow just downloaded Setapp for my Mac - the value here is amazing. Some of the apps cost more than the monthly subscription alone and there are some amazing apps like Ulysses, RapidWeaver etc. @setapp
Mark Mitchell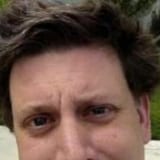 Discovered @PDFpen via @Setapp. Worth it just for the stellar OCR job it does on poorly-scanned assigned readings. Now to start playing with all those PDF editing features...
Nate Dickson