Improve and convert your colors with Aquarelo app
For designers, artists, and other creative types, mastering color is key. That's easier said than done in the digital world, where dozens of competing color types and formats make it hard to find a perfect match. If you've ever wished that we could go back to using paint chips, Aquarelo is for you.
Aquarelo is an omnivorous color-comparison tool, able to read and export color files of any format. You can even type the color codes in the app window to pull up a sample swatch. Plus, the app can generate gradients between any two colors, helping you establish complementary and contrasting shades in seconds.
How to use Aquarelo, the color utility for Mac
Curious about the dominant colors in an eye-catching image? Open it in the app and you'll be able to extract the color values in your preferred format with a couple of clicks. That's color mastery — no wheel required. Here's how to put it to work.
Generate the gradient using two colors
Generate any gradient between two colors. Aquarelo generates a range of colors between the two you entered. Enter the names of two shades on either side of the app window to start. Then use the + and - keys to increase or decrease the number of intermediate shades. When you're ready, click a swatch to copy it to your clipboard.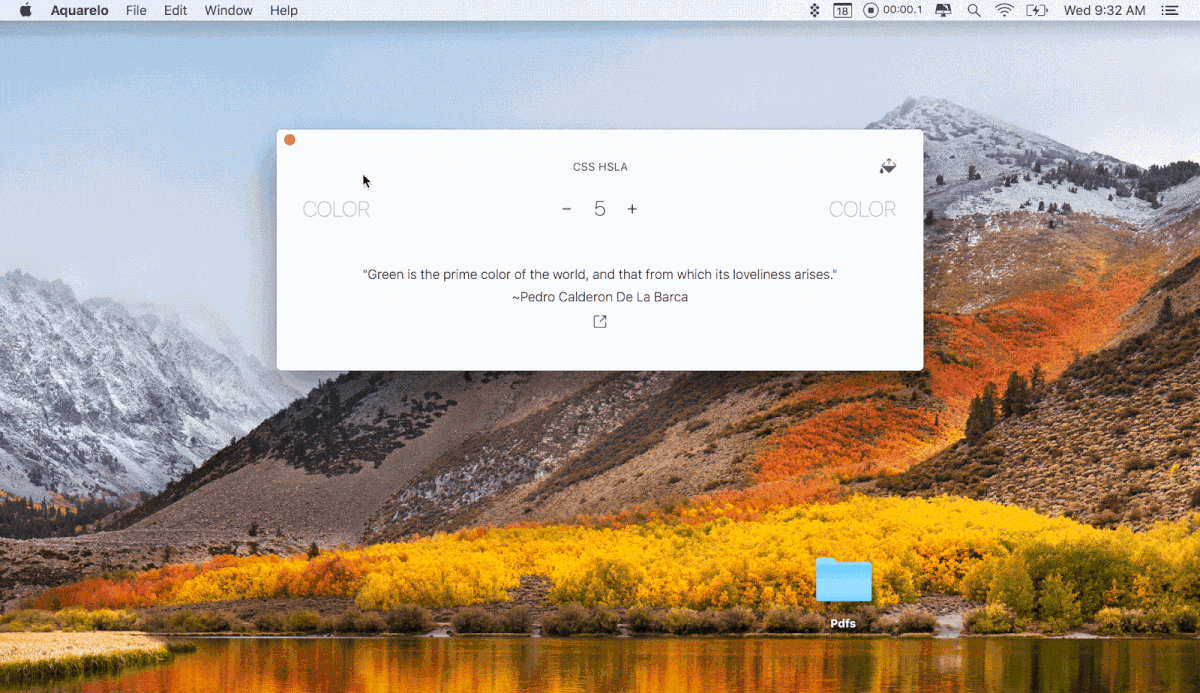 Convert your values in 36 standard color formats
Format, format, format!
Use the drop-down menu at the top of the screen to choose the type of color code you'd like to use for your inputs and clipboard. This feature makes color conversions a snap. If you need to export to a particular palette program, click the diamond-shaped icon at the top right and choose your preferred format or file type.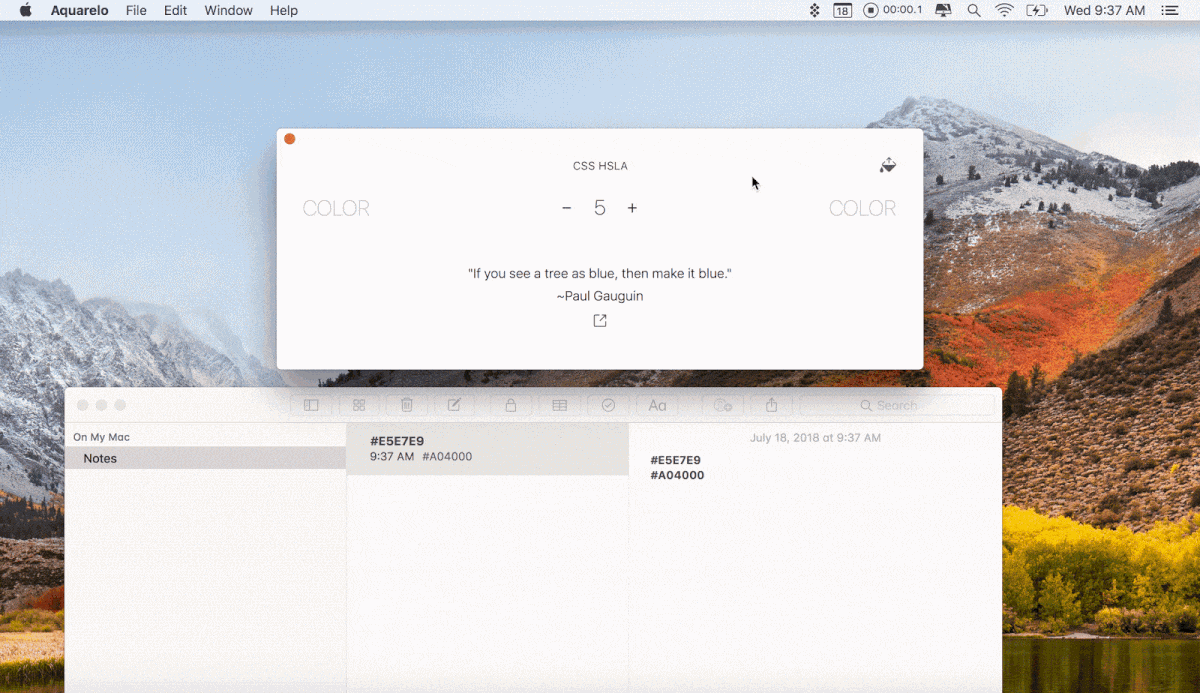 Inputting images
To extract the dominant colors from any image:
Press Command + I and choose the image from your library.
Then click Scan Colors.
Once the process is done, select up to two of the colors from the image and click Continue to add them to the app palette and manipulate them as needed.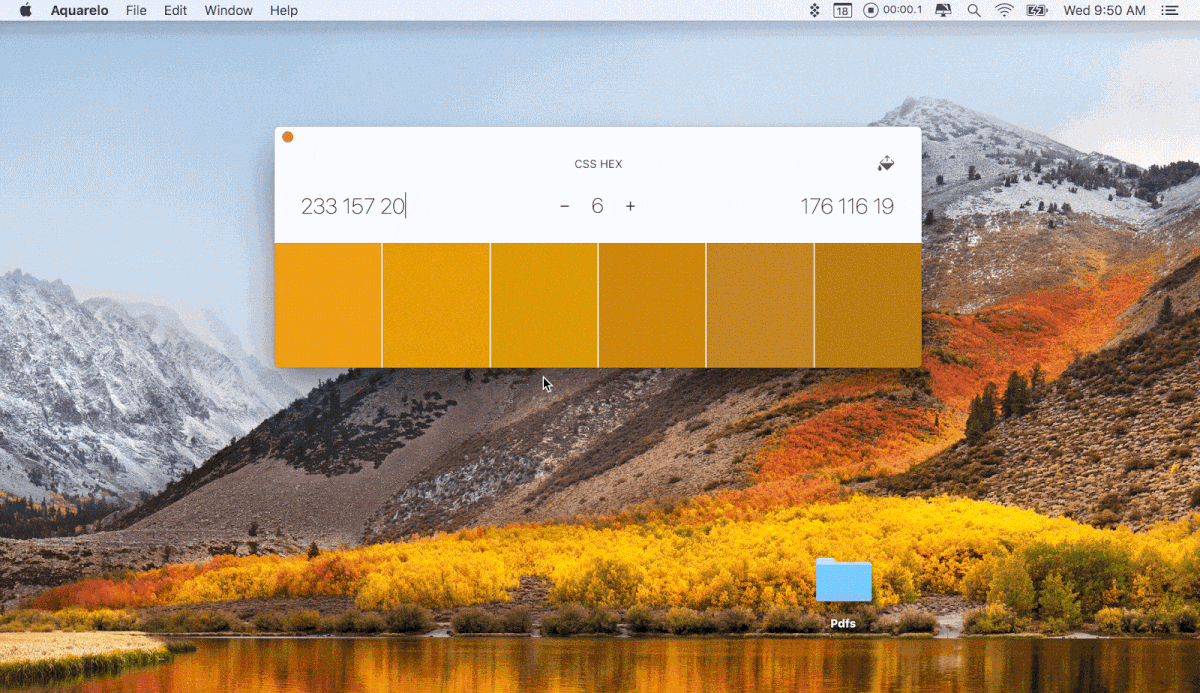 With Aquarelo, available on Setapp along with 130+ other useful apps, you get total control in your digital color space. Time to make your projects pop.