Code better and faster websites with Espresso web editor
Having a fast website matters to your business more than you probably realize. Here's how to make a website and become a better developer with Espresso app.
Espresso is a web editor for Mac that makes building, improving, and publishing websites a pleasure. It's packed with sophisticated features targeted specifically at helping you build better websites, such as Live Preview, CSSEdit tools, and Server Sync. Moreover, Espresso is novice-friendly and features a lot of documentation to get anyone started on their dream project.
Starting or importing projects
To begin using Espresso, you can either create a new project using a handy HTML5 boilerplate or import an existing one. Go to File > New Project and select the option you want. The boilerplate will then offer you to include a responsive grid and server files in your folder, which is a good time-saver for a code editor.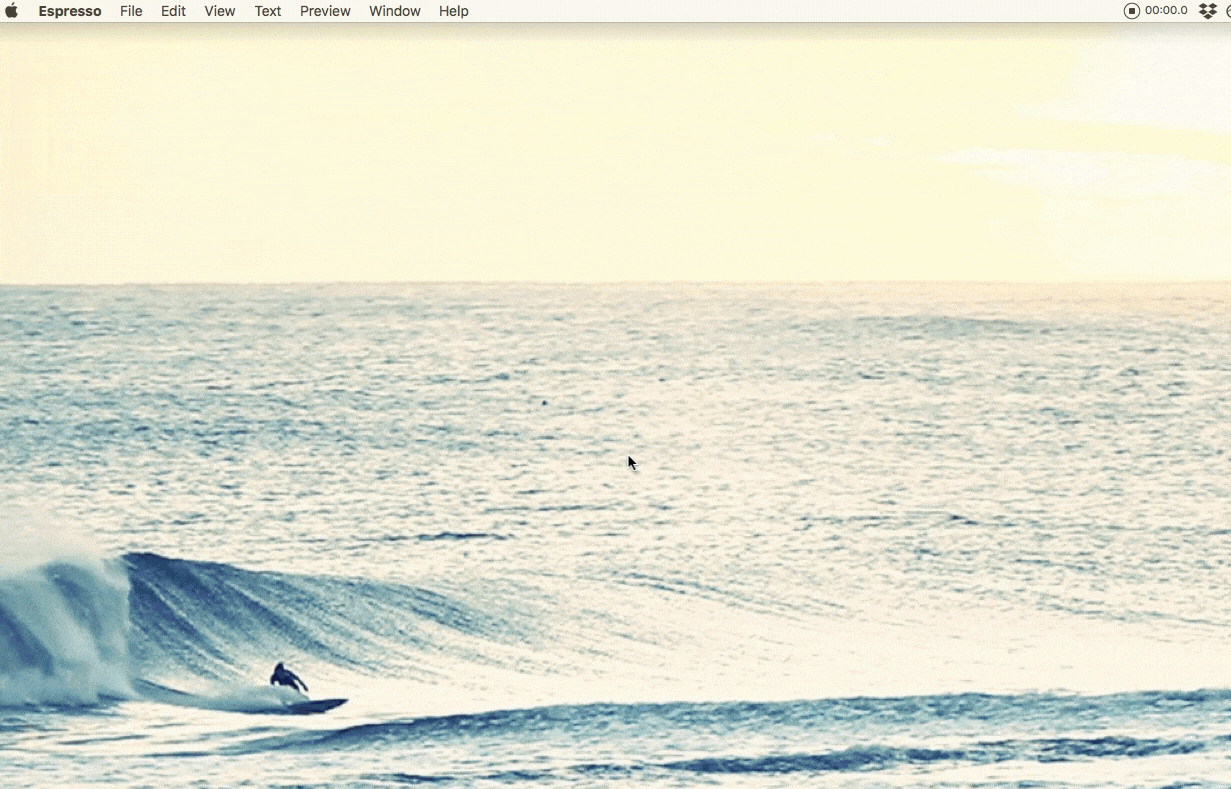 Previewing your edits instantly
Espresso is able to show how your changes will be displayed in the browser in real time — no need to refresh the actual staging web domain. Just open your code editor in the separate window and make changes on the fly. To see the browser window, click on the index.html file, then on the compass icon, and choose Preview, or use a shortcut ⌘ + P.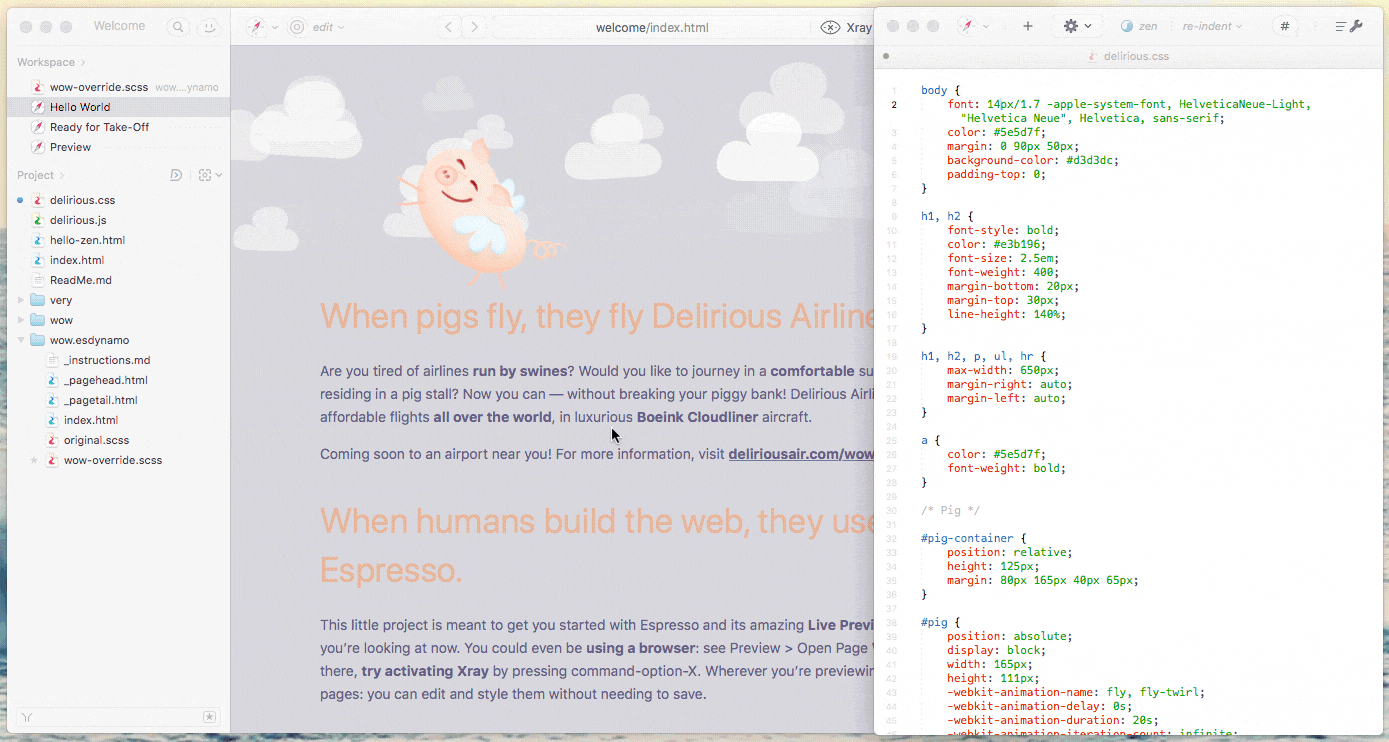 Making your code dynamic
Even your small static webpage can benefit from the flexibility of a dynamic content system — it's cleaner, it's more modular, and it makes for maintainable code. That's why Espresso has Dynamo, a built-in dynamic infrastructure. The whole framework is well-documented and to get a sense of it just open up a Welcome project.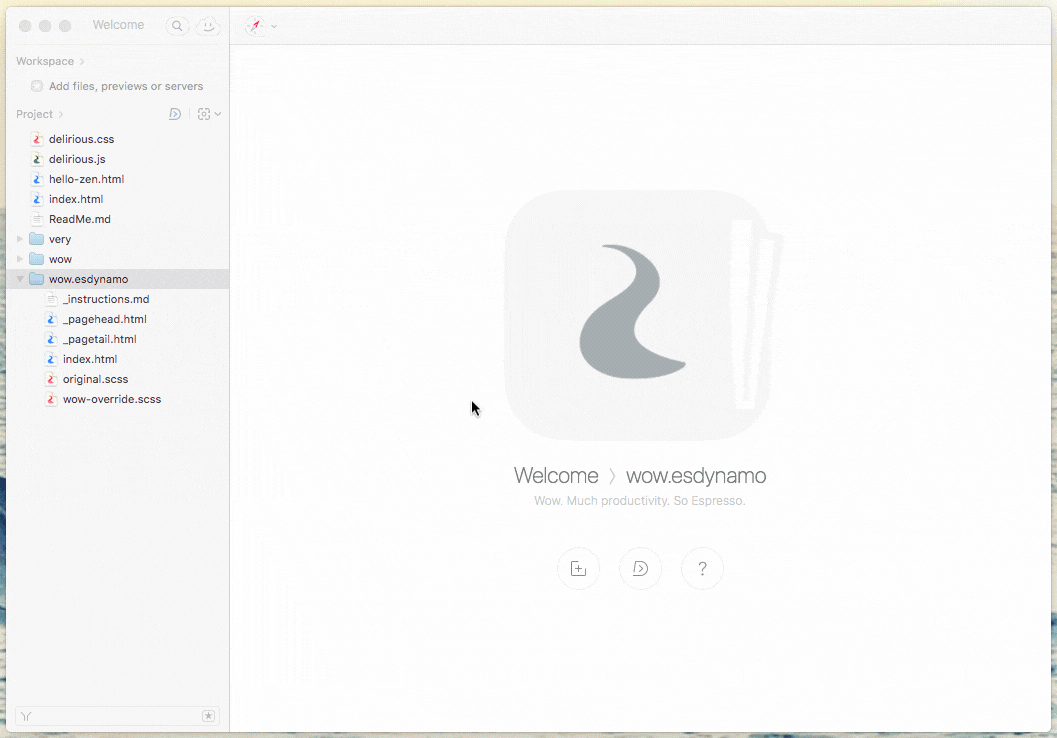 Delegating server setup
With Espresso, you can finally stop spending hours trying to configure an unstable server. The new Clodette menu allows you to edit and sync servers automatically, as well as publish your content quickly. Even better, all your files auto-upload to the server as soon as you save your work.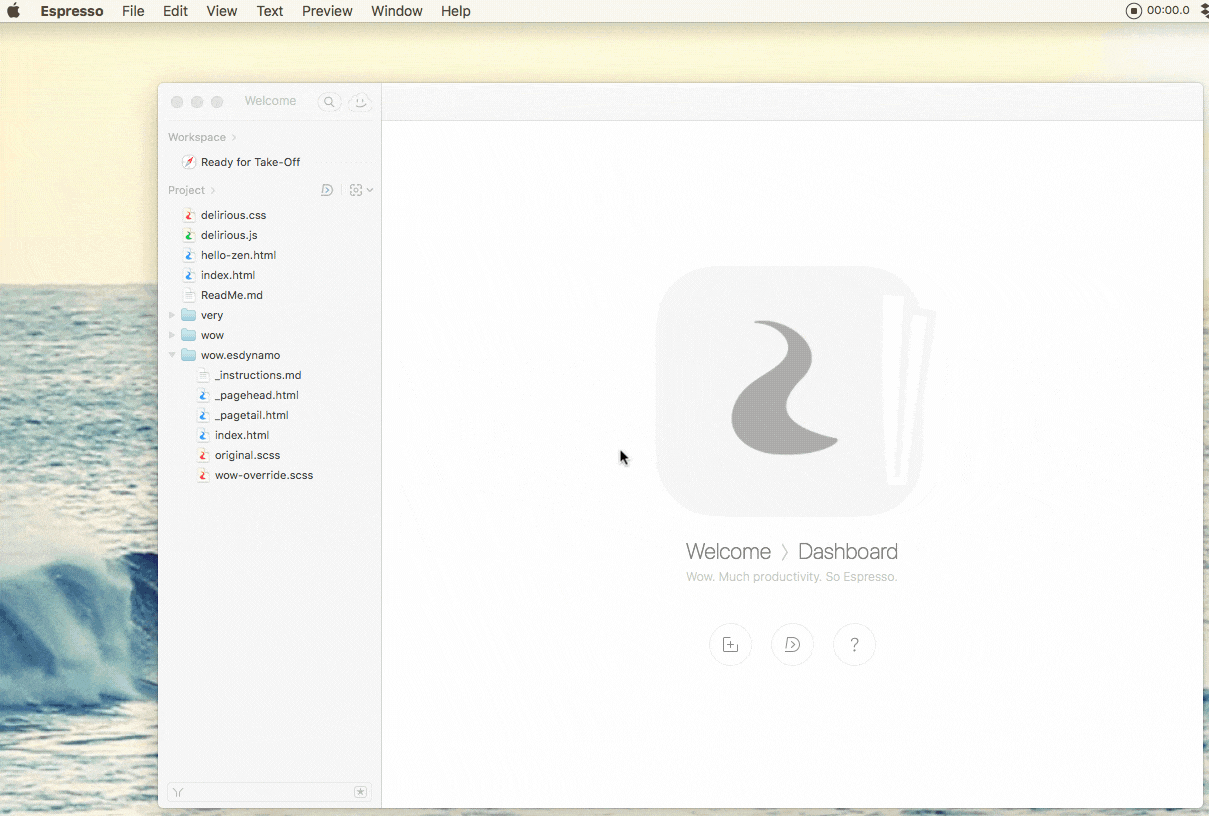 Whether you are a web designer trying to bring your UI to life or a seasoned web developer, Espresso will use the power of its toolkit to make your life easier. Code in your favorite language, preview changes in real time, and configure servers automatically — there is simply no better web editor. Best of all, you can try Espresso on Setapp free today and build a great website in record time.