How to downgrade from Big Sur to Catalina
Recently switched to macOS 11 Big Sur? This means you're in for some huge enhancements and a completely redesigned look. It's fair to say Big Sur is not a perfect fit for everyone, though. Can you go back to previous macOS if that's the case? Sure. In this article, we describe how to downgrade from macOS 11 and continue using your previous macOS without any data loss.
Before you make a decision to uninstall Big Sur, check out some common macOS 11 problems and fixes. Maybe, the problem that is hampering your flow is on the list — and you can easily solve it. Also, if your Mac runs macOS Big Sur beta, you should know the public version available starting November 12 fixes most of the problems.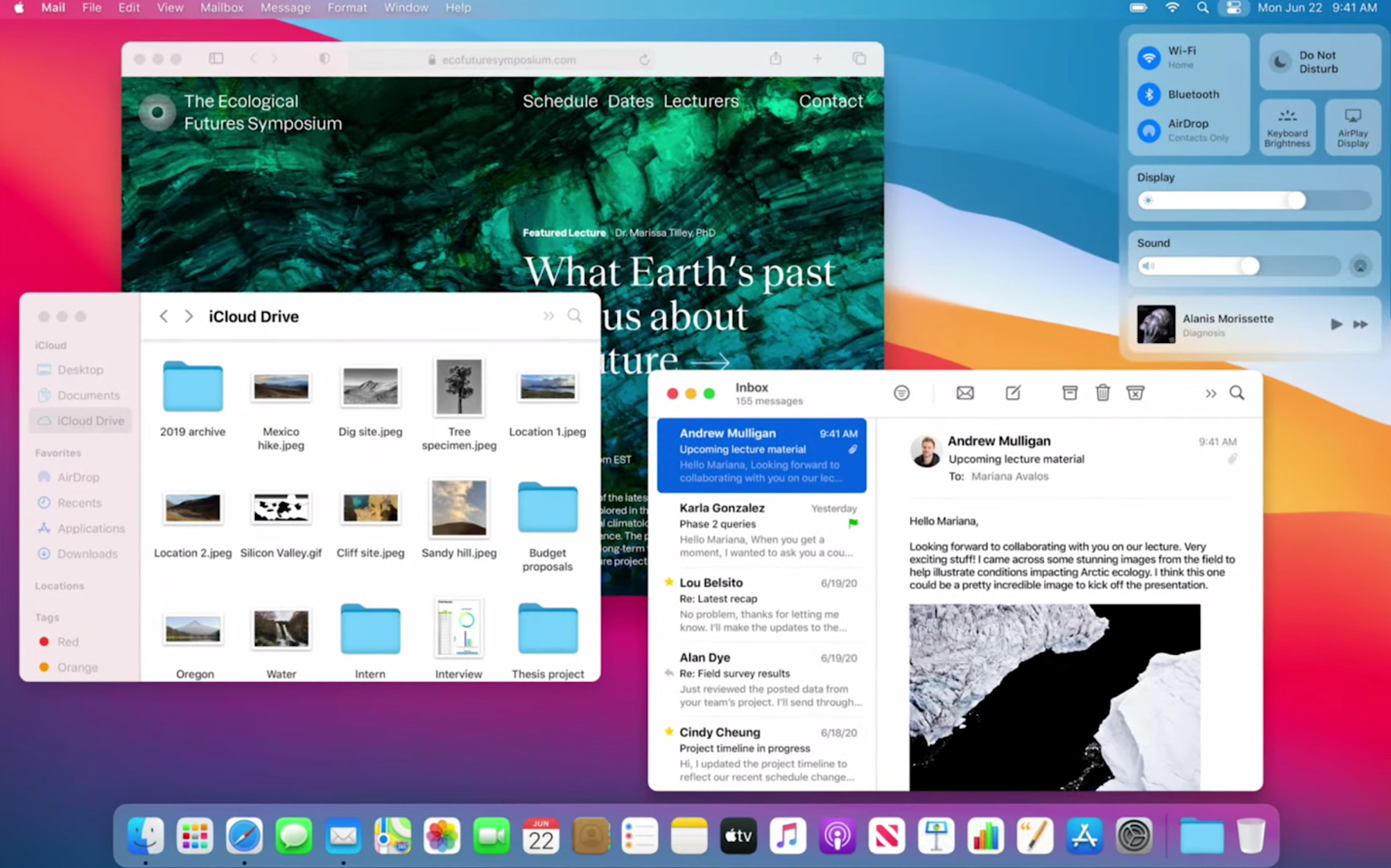 If you go like "All right, thanks, just tell me how do I uninstall Big Sur from my Mac" — fair enough. The good news is it's easy to roll back macOS update. Follow the guide below.
Why you might need to downgrade macOS Big Sur
While most users are better off with the latest version of macOS on their device, there are a few reasons why one might need to downgrade from Big Sur.
You are testing software for macOS Catalina users
You want to run an app that isn't compatible with macOS Big Sur or runs with mistakes there
You think your device is too old or has too little storage to handle macOS Big Sur
You just like macOS Catalina
How to downgrade from Big Sur step by step
Just to clarify the process a little bit, a downgrade from Big Sur covers five important steps — from backing up all the files you've acquired since upgrading, to restoring those on macOS Catalina. There are a few tools you'll need to use to downgrade safely: Primarily, a backup utility (Apple's native Time Machine or a more advanced third-party app like Get Backup Pro) and CleanMyMac X for keeping things tidy. Now when you're all set, let's get into it.
1. Backup your data (pretty please)
Even if you've just recently upgraded and haven't managed to accumulate lots of data on macOS Big Sur, don't skip this step. Downgrading means you erase everything from your hard drive. So whatever you've been working on since installing macOS 11 will be gone. Make sure you avoid the trouble and create a quick backup. You can do this with Time Machine, but we recommend Get Backup Pro for creating a bootable backup. This will give you an exact copy of your drive, with all saved settings — so that you can pick up where you left off.
Here's how to back up data before you uninstall Big Sur:
Open Get Backup Pro from Setapp
Hit the plus button at the bottom to create a new backup
Name your backup project
Pick a backup destination and customize settings if necessary
Choose files, folders, and apps data you want to add to the backup
Hit Start.
It's a good idea to use CleanMyMac X for a system cleanup before you create a backup. This way, you'll avoid backing up unneeded files and duplicates, and therefore run a smooth and quick backup process. Plus, the app is generally a good tool to keep at your fingertips to remove any clutter. Believe me, your Mac has a lot of it. Here's how CleanMyMac X works:
Open the app and hit Scan
Wait for CleanMyMac X to finish the scanning process
Hit Run if you want to remove all the junk, or Review if you want to select the files that should be deleted manually
That's it! You're all set for a clean backup.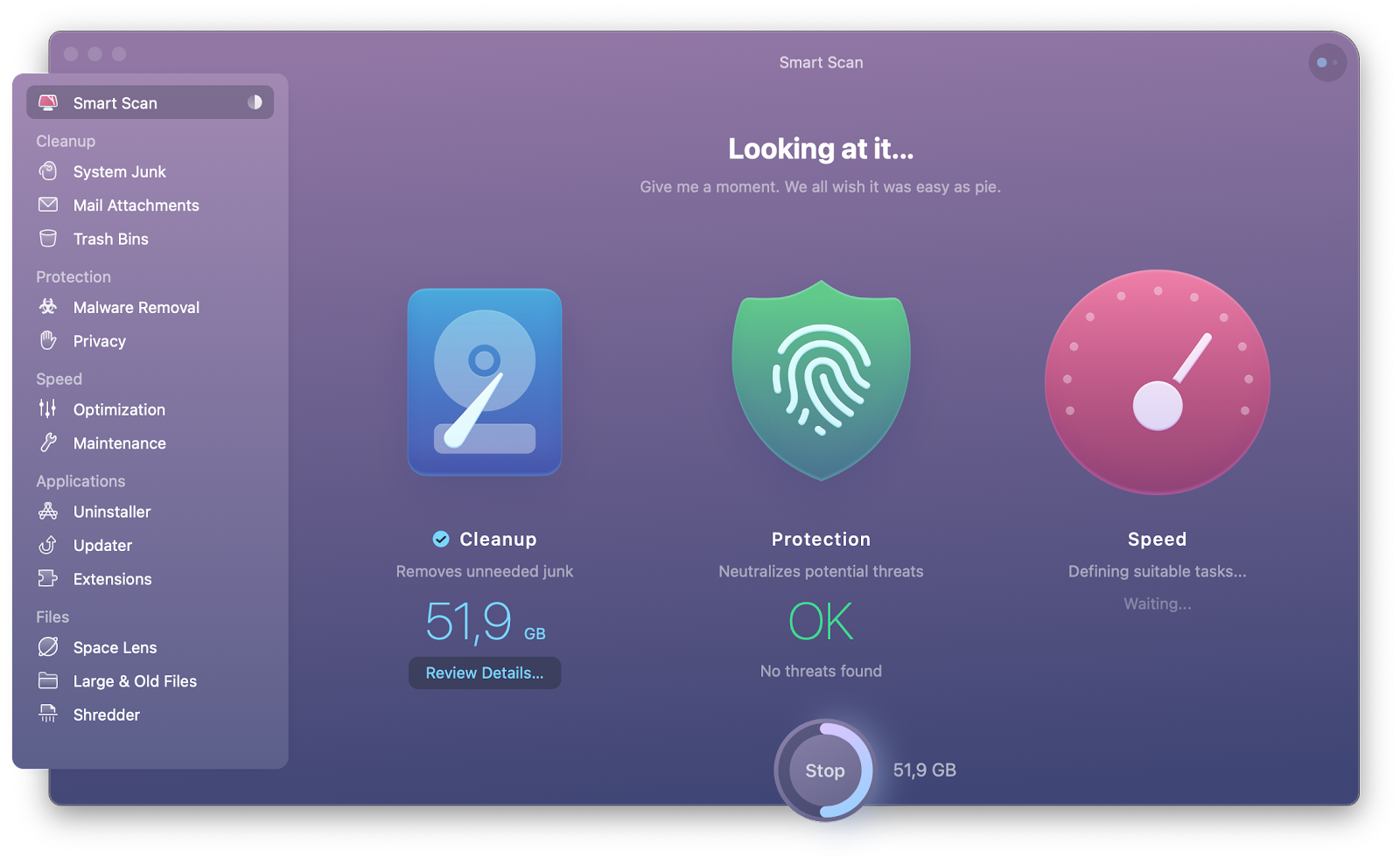 2. Install macOS Catalina on a bootable drive
It might seem a bit counterintuitive, but you have to install macOS Catalina on an external drive before you erase Big Sur. This requires some Terminal work, which we'll guide you through in a minute. Before that, make sure your Mac can boot from external media.
Allow booting from external media on new Macs
If you own a MacBook Air, MacBook Pro, or Mac mini with the T2 security chip (2018 models and newer), you might experience problems with booting files. To avoid this, you should allow booting from external media before you run downgrade to Catalina:
Restart your computer and boot in Recovery Mode (hold down Command + R once the Apple logo appears)
Access Utilities > Startup Security Utility
Enter your firmware password (note that this is the password you used to enable Startup Security Utility and it's different from your admin and Apple ID credentials)
In External Boot, check the box next to "Allow booting from external media."
Once you're all set, it's time to get Catalina back. First, download macOS Catalina from the Mac App Store, the usual way. While installers of the latest macOS versions are available only before the official release of the new one, you should do this as early as possible.
Then, install macOS Catalina on an external drive. Start with formatting the drive (you can skip this step if you have a formatted drive):
Get an external drive with minimum 12GB of free space
Connect it to your Mac via USB
Open Finder > Applications
Navigate to Utilities > Disk Utility
Click Erase next to your drive (make sure you name it if you have more than one)
Select APFS or macOS Extended format > Erase.
Install macOS Catalina on a formatted drive:
Open Finder > Applications
Launch Terminal from Utilities
Type the following command
sudo /Applications/Install\ macOS\ Catalina.app/Contents/Resources/createinstallmedia --volume /Volumes/MyVolume
Note that "MyVolume" in the command above is the name of your drive, so you should change it accordingly.
Click Enter/Return
Confirm your action by entering the admin password > Y
Click Return
Once Terminal says "Done," you can quit it and eject the hard drive.
3. Remove macOS 11 from hard drive
Now is the time for goodbye. Here's how to downgrade from Big Sur to Catalina by removing macOS 11 from your hard drive:
Click on the Apple logo and select Restart from the menu
Hold down Command + R to reboot in Recovery mode
Open Disk Utility > Continue
Select your Startup Disk > Erase
Select APFS or macOS Extended format and confirm your action.
4. Reinstall macOS Catalina on your Mac
Next thing, run a downgrade to Catalina by reinstalling it on Mac:
Make sure your Mac is connected to the internet
Connect your bootable external drive
Click on the Apple logo and select Restart from the menu
While your Mac restarts, hold down Option
Once the list of startup disk options appears, select the bootable drive with macOS Catalina installer
Hit Continue, agree to the licensing terms, and wait for macOS Catalina to reinstall.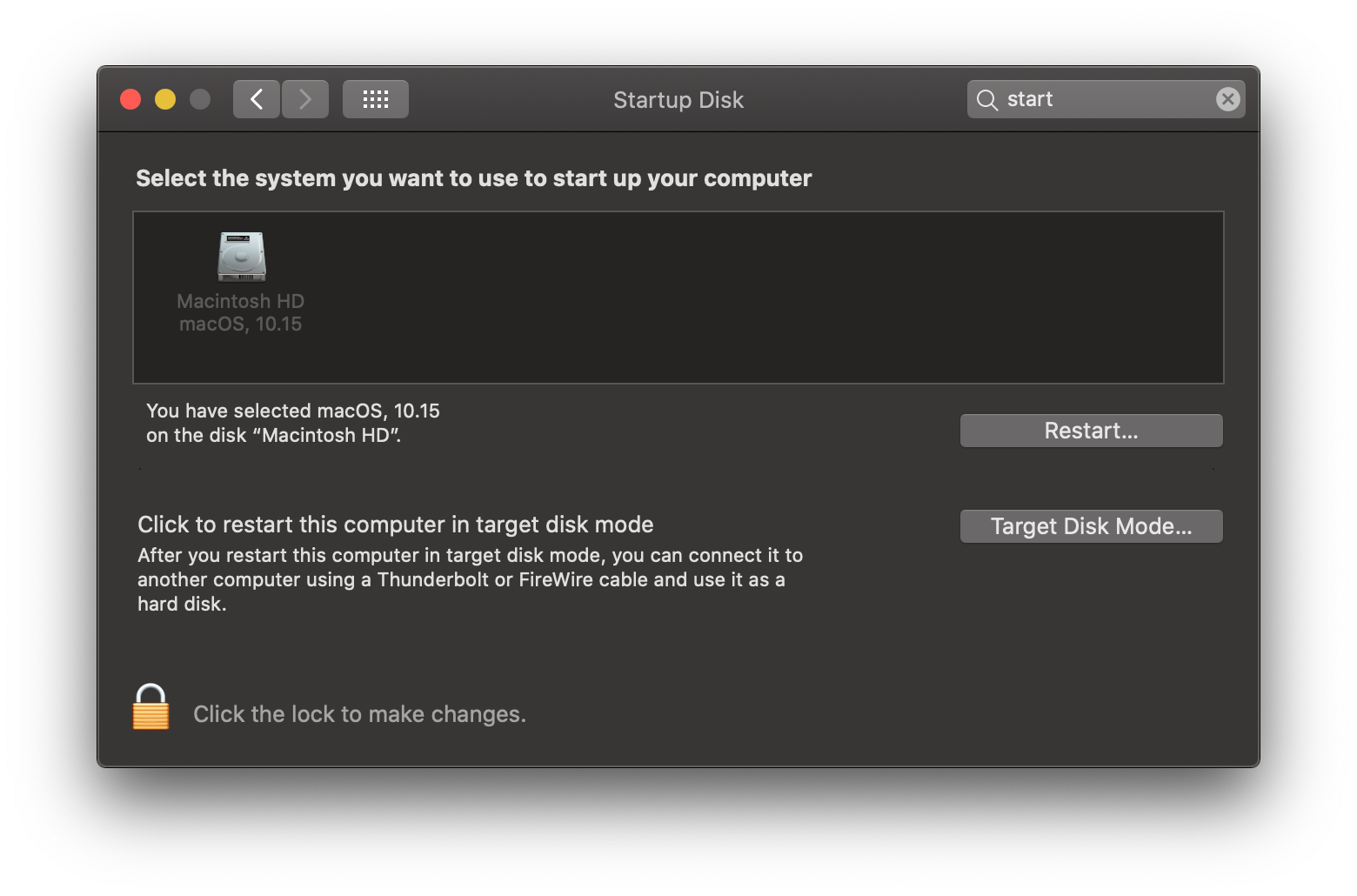 5. Restore data from backup
The last step is to bring back all the data you've compiled since upgrading to Big Sur. Again, a backup is essential since it will help restore both your files and saved settings. You can restore everything with the same tool you've used previously to create a backup.
Here's how to restore a Time Machine backup:
With your Mac connected to the internet, restart the system
Hold down Command + R to enter Recovery
Access Utilities > Restore from Time Machine Backup > Continue
Select the backup source > Continue
Select your backup > Continue
After Time Machine restores data from the backup, your Mac will reboot.
If you used Get Backup Pro for your backup, restoring data is even easier. All you have to do is launch the app, select your backup from the list, and hit Restore. Select a custom location for your files and once again click on the Restore button. That's it. All your data and settings will be back on macOS Catalina in a minute.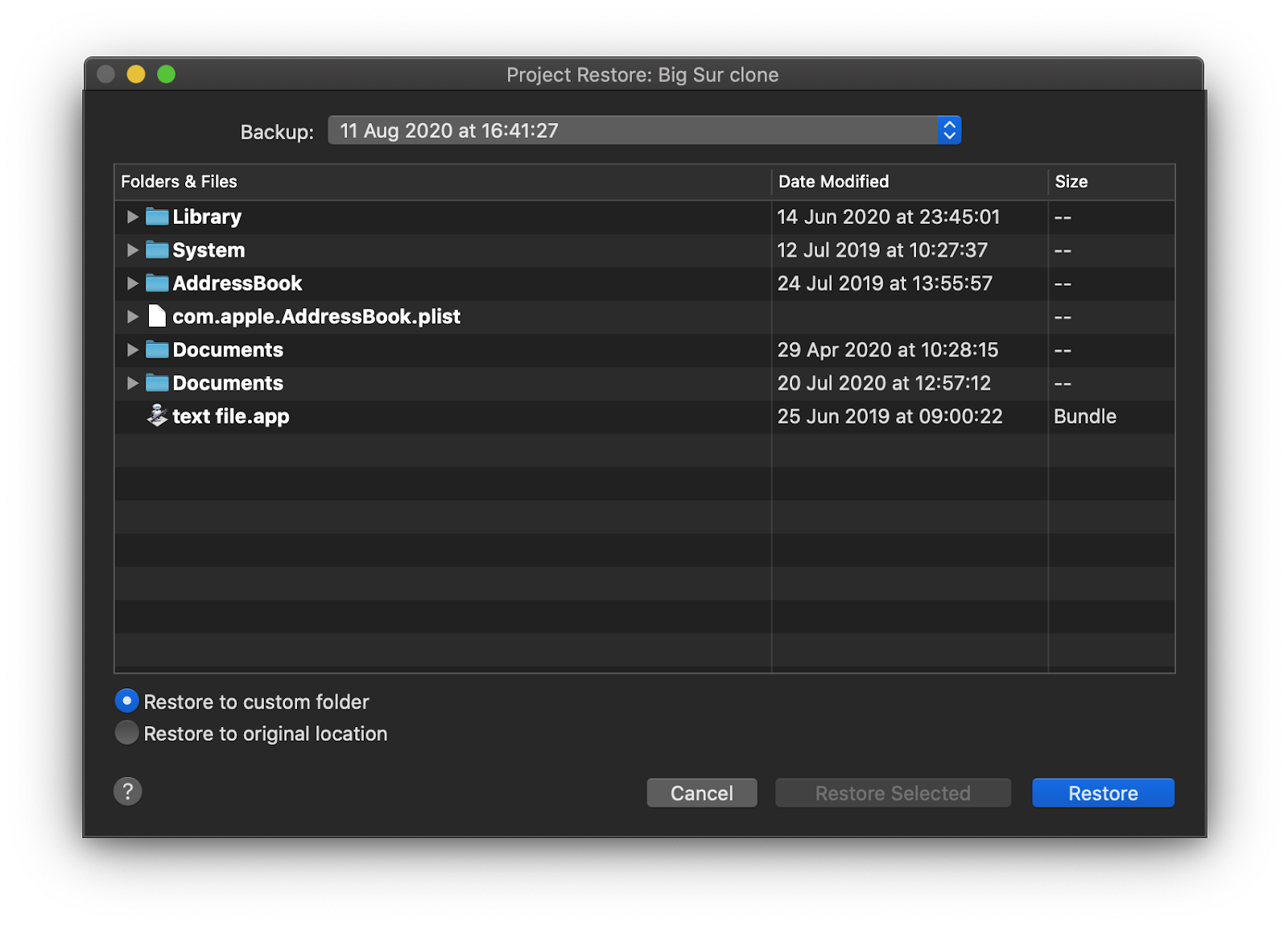 That's about it. Whenever you're wondering how to go back to previous macOS, you can use the guide described above. All the instructions are pretty universal, except you should adjust the Terminal command when installing old macOS on a bootable drive.
In case your Mac is slowing down or else behaving strangely after the downgrade, we recommend to get iStat Menus for advanced system performance monitoring. This app will help you understand the source of the problem — whether it's login items, network problems, or disk activity — and fix them accordingly.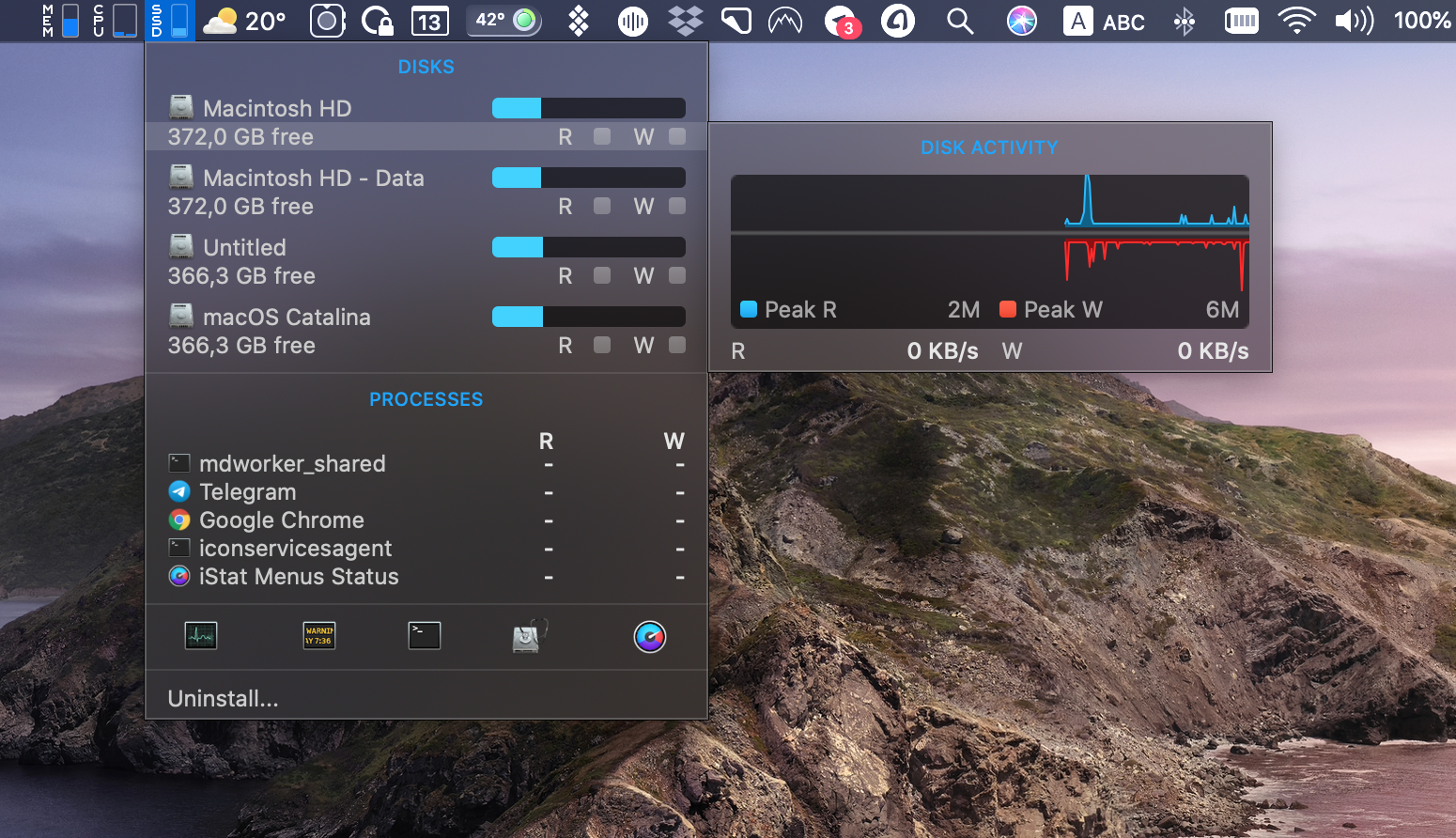 iStat Menus is available on Setapp, along with the useful utilities like CleanMyMac X and Get Backup Pro. So you can use it all from one place for 7 days free. Hopefully, this toolkit will help you with how to downgrade macOS Big Sur, as well as keep your Mac in perfect shape, anytime.

How to downgrade from APFS to HFS+
If you desire to change your file system from a newer APFS to HFS+, you can try and downgrade following these steps:
Go to Finder > Applications > Utilities > Disk Utility.
Click the view icon and select Show All Devices.
Select the container for the volume you need to downgrade and click Erase.
In the pop-up menu, choose the format for your disk. Mac OS Extended (Journaled) corresponds HFS+.
Click Erase.
FAQ
How to downgrade from beta macOS
The process requires two main steps — unenrolling your device from the macOS beta program and reinstalling the macOS you want.
To unenroll from the beta program, go to System Preferences… > Software Update. Click on Details… under This Mac is enrolled in the Apple Beta Software Program and confirm by clicking Restore Defaults in the pop-up window.
Next, reinstall the macOS you want as outlined above.
How to downgrade macOS without Time Machine
To downgrade macOS without using a Time Machine backup, you need to create a bootable installer. Get a flash drive or other secondary volume — formatted as Mac OS Extended and with 14 GB or more free space on it. Next, download on it the official installer from the Apple website for the macOS that you want to install.
Then, for Intel Macs, plug your drive into the Mac that's connected to the internet, turn it on and press and hold Option key right away. Release Option key when you see a screen with bootable volumes. Select the volume with your bootable installer and click the up arrow or Return. In the Utilities window, select Install macOS, click Continue, and after that you will be guided through the process on your screen.
For instructions for Apple Silicon, visit Apple's official support page.
How to downgrade macOS without losing data
Your best bet to downgrade without losing data is creating the most recent Time Machine backup or backing up your important data with third-party apps like Get Backup Pro or ChronoSync Express.
If you've reinstalled a new macOS without backing up your important files, you can try to restore them with solutions like Disk Drill. But do note that you are unlikely to be able to recover those of your files that were overwritten in the process of the reinstall.