Organize your content with Movie Explorer Pro
If you love movies, there should be gigabytes of precious video content stuck in a maze of your Mac. A favorite season of Grey's Anatomy and Cloud Atlas. Video reviews you need for work. It's all somewhere there, but you can't get your hands on it in a sec. Luckily though, you can have Movie Explorer Pro do the job.
Search, organize, and enrich your movie collection
A movie catalog app, this small tool completely changes your viewing experience. Search your Mac, collect files, create movie collections, filter and share – it's basically your own Movie World. Only without Warner Bros.
Thanks to smart file indexing, Movie Explorer Pro reaches into every corner of your Mac to scan local drives and network shares for movies. What's more, you can use the app to catalog Blu-ray, 4K Ultra HD, and DVD discs by scanning their barcodes.
Bring your favorite movies to one place
From movies to TV Shows to discs, feel free to organize your favorite content by lists – all in one centralized spot. Batch import files from the selected location on your Mac. To add discs, scan barcodes via FaceTime camera or an external USB. Once your collection is complete, you can check cast and crew, go through video thumbnails, and build your personalized watchlist.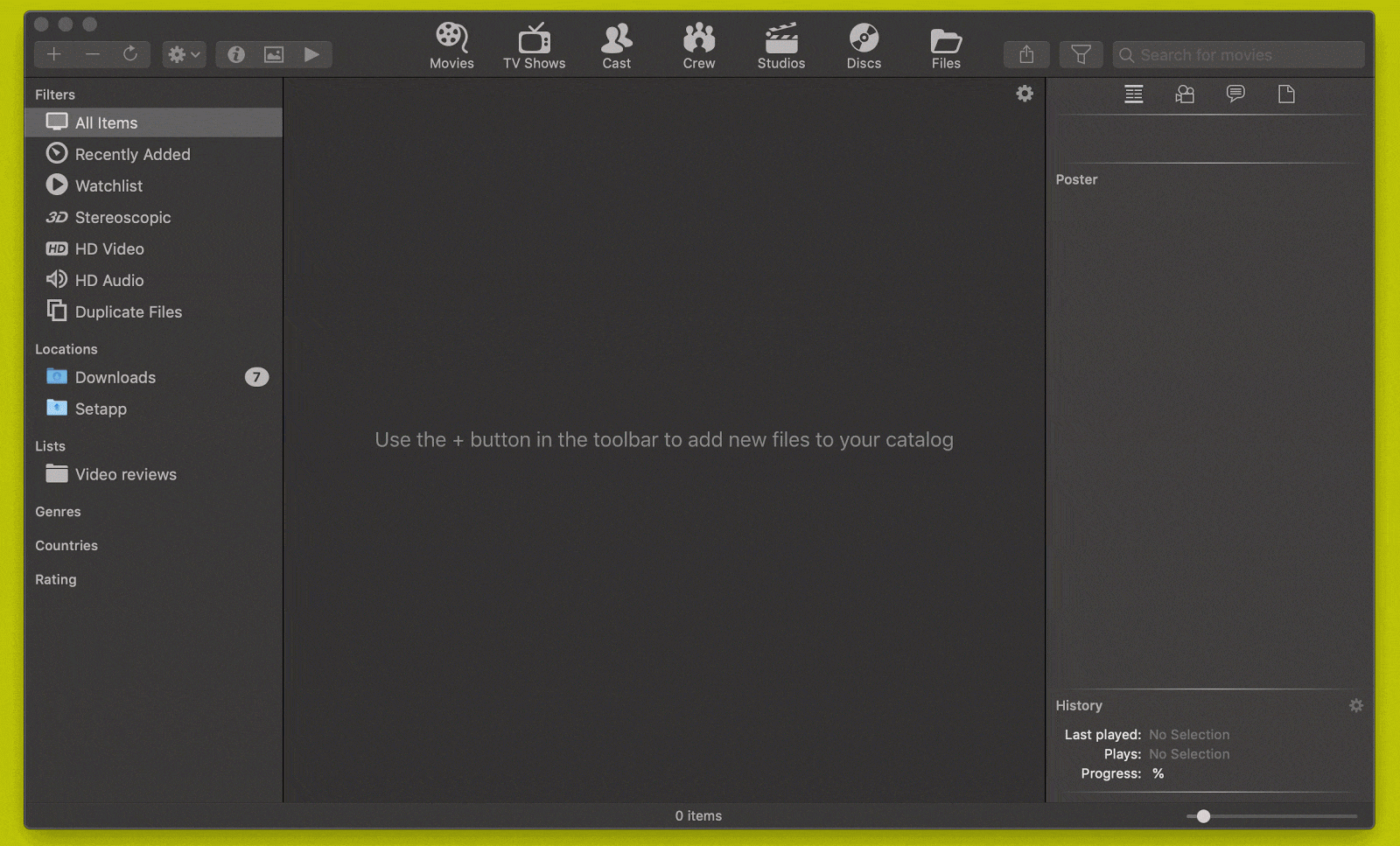 Keep track of your activity
Movie lovers don't mind watching the same movies over and over again. But not if this happens by mistake. Movie Explorer Pro builds your digital comfort zone, where you can prioritize your watchlist, mark movies as watched or unwatched, and filter history. Thanks to the integration with Trakt, there's also an easy way to track play progress.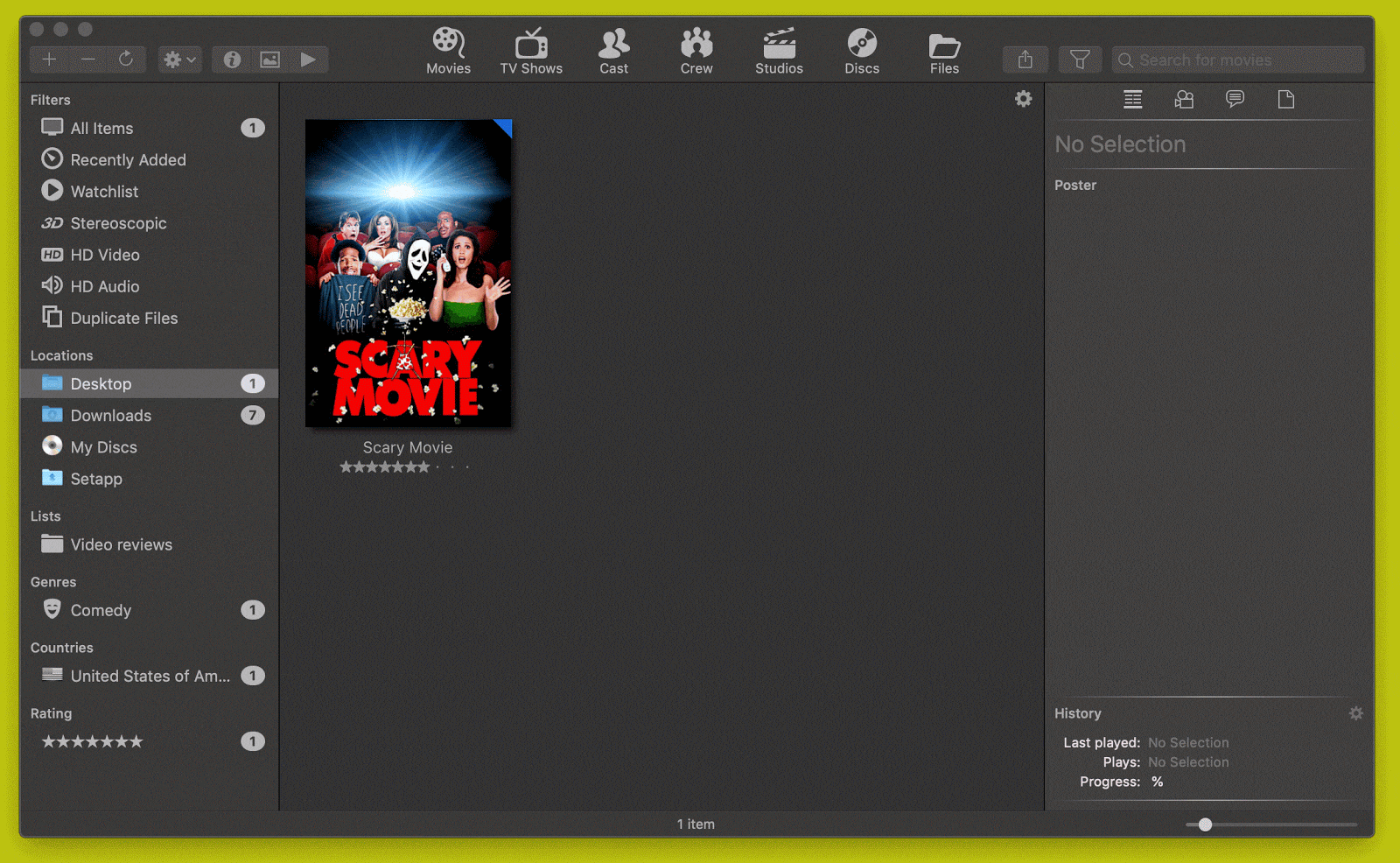 Be the rule maker with Query Editor
With Movie Explorer Pro, you can define the conditions for how and what to watch. Add custom queries using an in-built Query Editor, based on your own criteria. To categorize the existing content, create lists, which can then be added to the sidebar along with filters of your choice. For easy recognition, pick custom icons for your selections.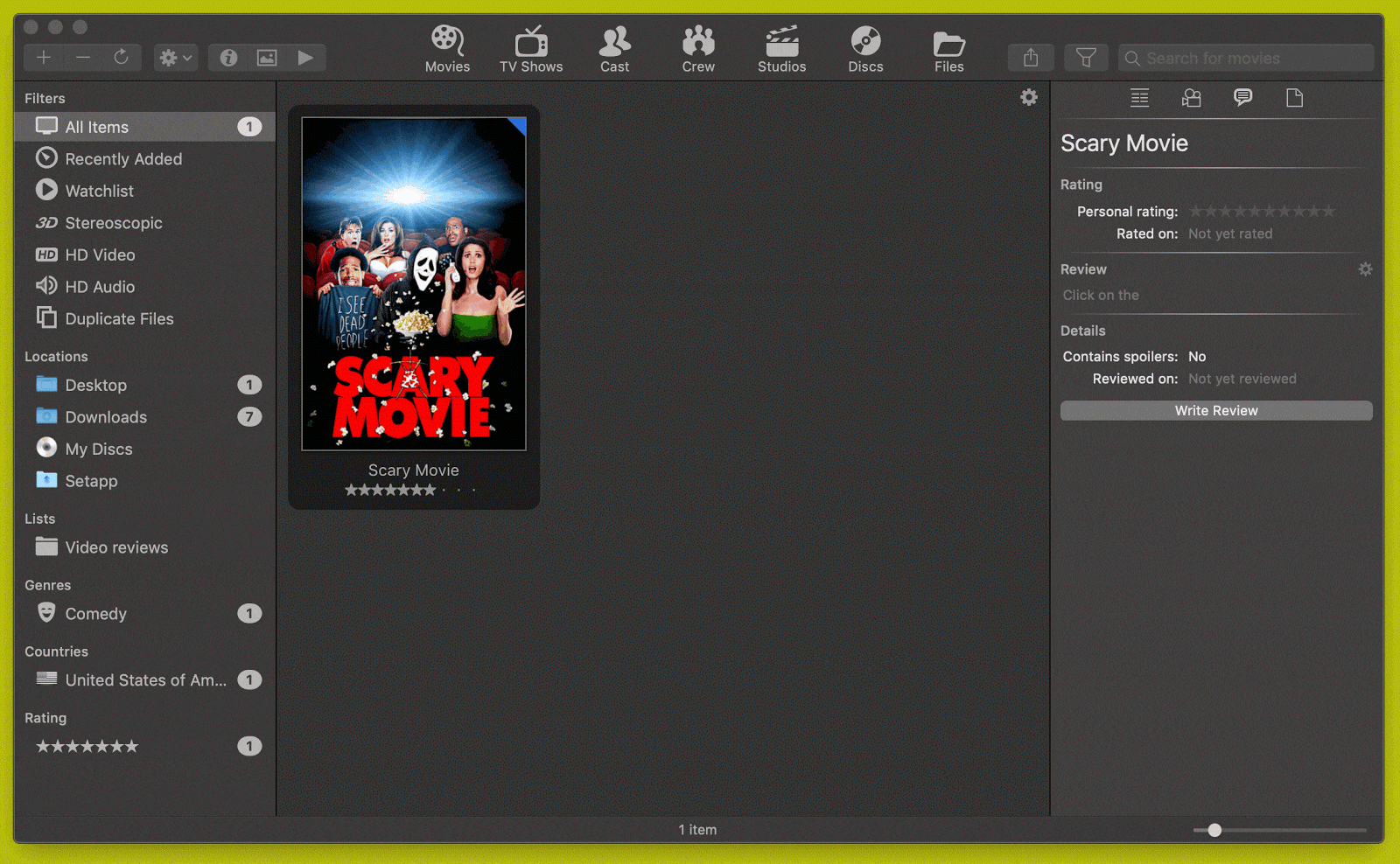 Share your curated video content
The app allows you to share specific video files via Mail, Messages, or Airdrop. Because let's face it, everyone likes movie recommendations. Plus Movie Explorer Pro supports all the export options you might be interested in. Take the whole collection or a custom list and export to CSV, PDF, or HTML instantly.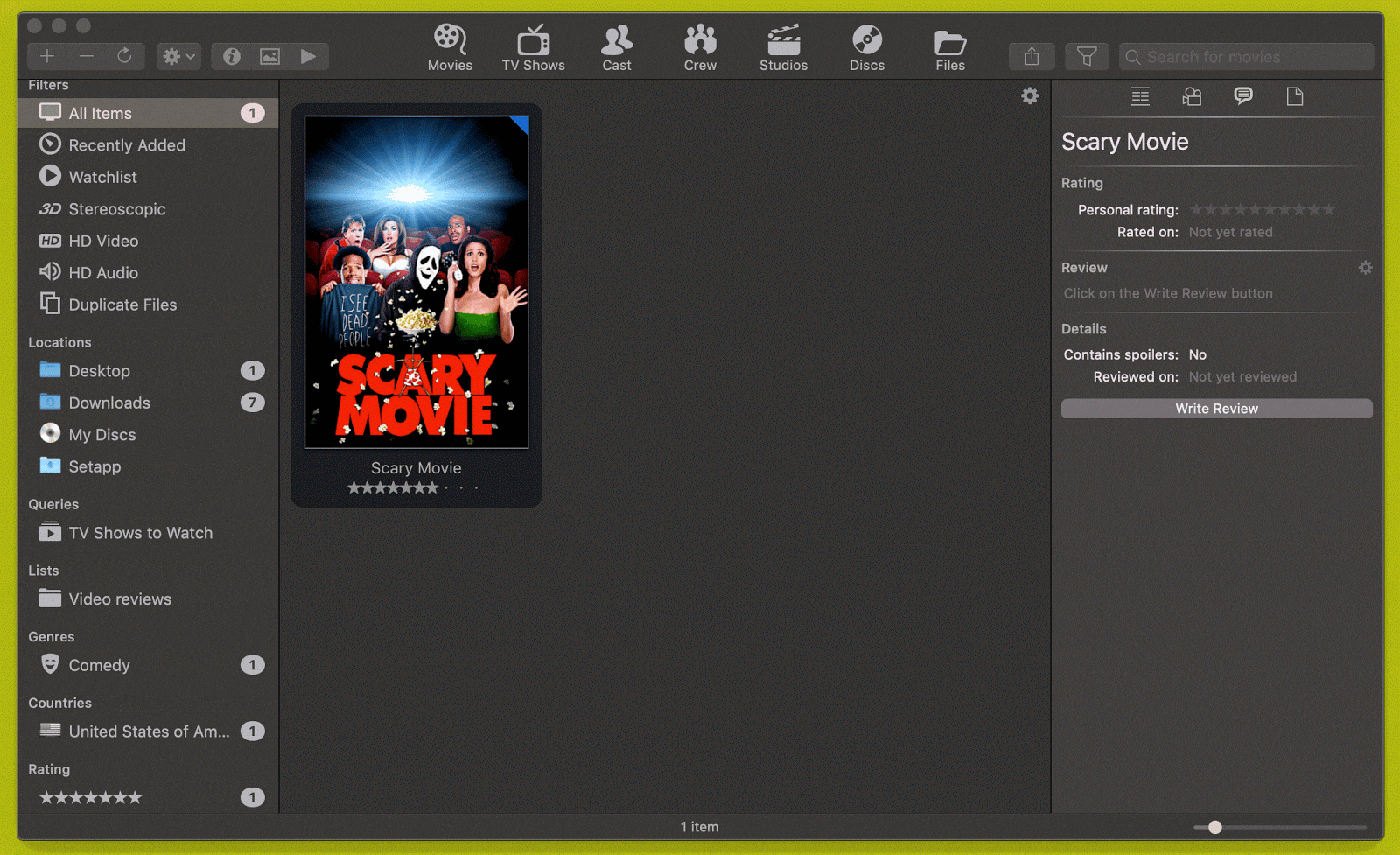 Your Mac can be a perfect place for storing, watching, and rating movies. Offline. All in one spot. Including your old Blu-rays. The new addition to Setapp, Movie Explorer Pro completely redefines your watching experience.