Preparing for a house move is stressful. Whether you are buying or renting, moving in the same town or city, or moving across country, moving into a new house is one of the most stressful things most people do during a lifetime. It is more stressful than changing jobs, careers, or starting school.
There are numerous things to do before you move, and then after, there is usually just as much to sort out. You are going to be stressed, but you will be more stressed if you don't prepare, make lists, get help and work through the lists systematically. No one should try and move, even if you aren't moving far, without taking a few days or even a week off work.
When you are moving, there are multiple things you need to think about and remember. Getting ready to move should, to keep yourself organised, start with creating a home moving checklist. Our moving guide is designed to make moving into a new house a slightly less stressful experience. Let's start with an outline of how you prepare for a move.
How To Prepare For A House Move
Preparing to move is the calm before the storm. You've already decided where you (and/or your partner, and family) are moving, visited a few times, bought or signed the lease on a new property. It doesn't matter whether you've moved across states, countries or county's dozens of times, or this is your first time moving out, you need a checklist.
In the four weeks before moving, you need to organise the following:
New utility contracts for your new property. Find the cheapest deals, those with the best reviews, then get them booked in to activate on the date you move in.
New TV, cable and broadband contracts, unless you can migrate them to the new property.
As required: New schools for children, childcare, doctor, dentist and local authority/government - the one you are moving out of, if you are moving into a new area and need to pay local taxes to a new authority/government.
Depending on whether this is your first move, or you've done this before, you may need to buy new furniture and household items, or reduce what you have, which may involve giving away furniture - if you've got too much for the new house - to charity shops and on Facebook Groups.
Before moving, you could also sell excess personal items on eBay and other online marketplaces, which could be useful if you need extra money to fund the move.
Arrange a moving company, or hire a van/lorry and enlist friends to help you move. Either way, when moving house, make sure this is organised a good 3-4 weeks beforehand in your moving timeline. Don't have everything packed before you know how it's getting to the new house. Ideally, you should start this process with a moving packing list, so you know what is coming and what - if anything - is being sold/given away.
If necessary, arrange care for pets - and young children - for moving day, to make moving easier and less stressful for everyone.
And finally, once everything is packed, make a small collection of essentials: Last out the old house, first in the new house ("last out/first in"), such as a kettle, cups, spoons, coffee/tea, food and drink essentials, toothbrushes, toilet roll, phone chargers, and to celebrate, a beer opener or corkscrew for your first night in the new house.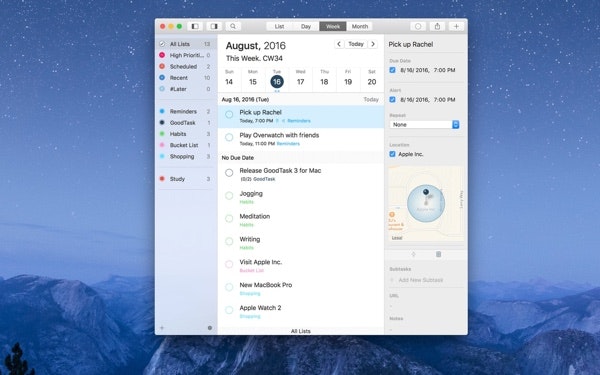 What To Do When You Move (moving day/week)
As you can see and know from previous experiences or friends or family who've moved house, there is a lot to consider and think about. The last thing you want, half way through moving, is realising you've forgotten something vital and everything gets delayed. It could prove a costly mistake.
One of the best ways to avoid this is to create an actionable, app-based moving checklist. Thankfully, there are several great apps that can help you with this.
Start with Home Inventory, so you can make a moving inventory list when you are preparing to move. Next, we recommend GoodTask, to make a checklist of everything you need to consider during before and after moving house. GoodTask is your mobile relocating checklist. Share the lists with those helping or moving with you, to make the app your moving planner.
Chronicle is another useful app for keeping a track on your bills, which is a useful way to remember to change all of the addresses soon as you've moved, to avoid the risk of missing any payment that isn't set up to go out automatically.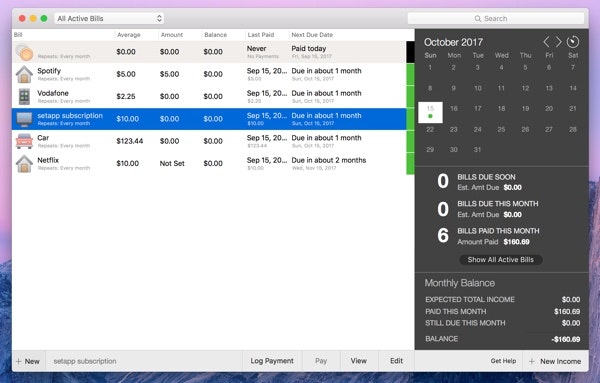 With Setapp, you can get all of these and dozens of others from one source, and avoid paying extra for premium features, all for one affordable payment. Setapp collection makes preparing to move a lot easier.
On moving day, do one last check of the contents of your house, review the checklists, then start packing the van - unless you have a moving firm doing all of that for you. Make sure you've not left anything behind and that you have your last out/first in essentials close at hand. Drive, get a train or fly and get your keys to the new place; then you start the fun of moving in. Just like moving out - unless you are moving out for the first time, moving in can take at least one day. Give yourself the time to concentrate on moving so you can get settled as soon as possible.
Unload and start unpacking the essentials first, so that you can sleep, and then move onto slightly less high priority items, such as clothes and kitchen essentials. Again, it is always useful to have a moving planner, so you know where furniture and other boxes are going and nothing is forgotten or overlooked.
What To Do After Buying or Renting a House
After the madness of moving day, you might want to sit down and review your moving checklist app and see what needs doing next.
Here are a few things that need taking care of within the first week to month after moving:
Unpacking and moving furniture into position. It could take days or weeks, depending on how much else is going on and how much help you have.
Changing addresses. Make sure, everyone and company who needs to know you've moved have your new address. With some organisations, you may not be able to give them your new address until after the move, so make sure that is done within the first month to avoid anything going missing between one address and the next.
Get registered with all the relevant local providers, such as doctors and dentists.
And finally, relax - you've done it! Time to get to know the area and neighbours.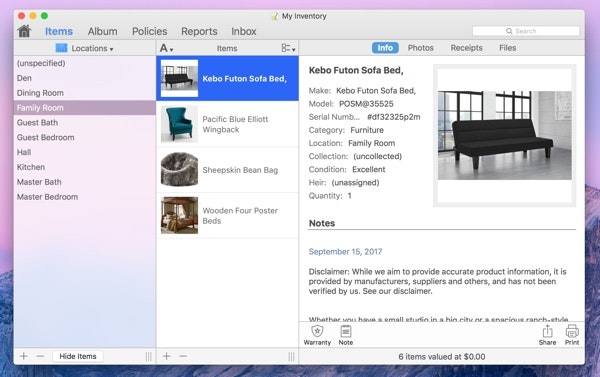 Moving Tips And Checklist
To recap, here are a few things you need to remember when moving house and planning your relocation checklist:
Make a timeline: What needs doing before, on and after the moving day (plan at least four weeks before and four weeks after the day you move);
Make a moving inventory list: What do you need, what can you ditch, give away or sell?
What do you need to buy? Can you have it ordered to arrive at your new house within a few days of moving? If not, buy everything beforehand and remember to make room in the moving van/lorry.
Within your checklist app, make a list of everything you need to cancel at the old address and move to the new address, e.g. doctors, schools, dentists, banks, etc.
Make sure you know how the move is going to happen and get everything book, which could involve a moving company or friends and a van. Take at least a few days or one week off to actually pack, move and unpack.
Arrange pet or child care as needed around the moving day, which will make everything less stressed for everyone involved, including your children or pets.
Get a bag of last out/first in items to make moving day less stressful.
Get packed, move and start unpacking.
Work through your post-move list soon as you've moved into the new house. And breathe!
Explore Setapp today: Get all the apps you need in a single subscription. No ads or in-app purchases. And the collection keeps growing. Sign up and try for free.
Find out more with the first subscription for Mac apps.