Two more apps on Setapp: Noizio and WaitingList
We want to make Setapp an ideal collection that covers your every Mac-related need and want. That's why we keep growing it and adding more and more apps to the list. To make sure the app is right, we first think about what a Mac user needs to be happy.
We then look through the app market and find the best option to make it happen. Finally, we contact app developers and get them on board. This month we've got two perfect puzzle pieces to complete our Lifestyle category: Noizio and WaitingList.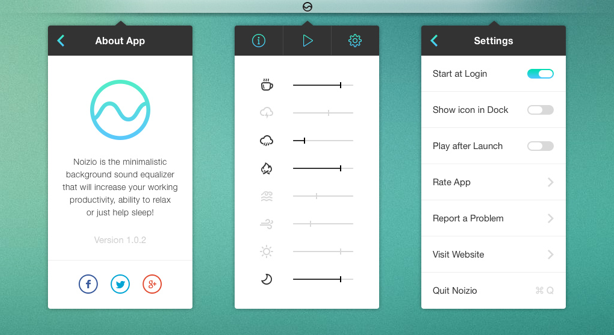 Noizio: Ambient Sound Player
Category: Lifestyle
What it does: Plays relaxing ambient sounds like a crowded cafe, soothing rain, campfire, a quiet summer night, and many more.
Why it's cool: Allows you to concentrate on work or do the opposite and relax by shutting out annoying sounds of your environment or enriching silence. It's perfect for falling asleep, chilling, or having a romantic night.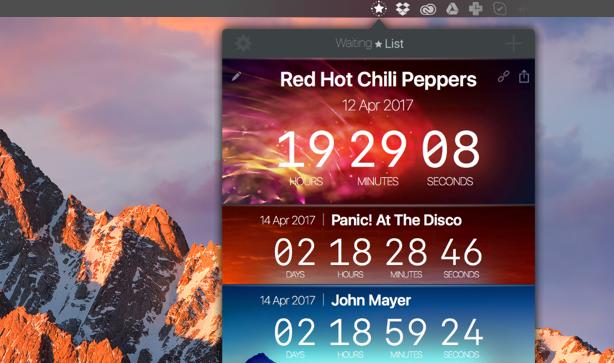 WaitingList: Beautiful Countdown Timers
Category: Lifestyle
What it does: Creates a list of countdowns to events with all kinds of fascinating designs.
Why it's cool: Whenever you're excited about any event in the future, be it a date, a concert or a vacation, you can set a countdown and always know how long you've got until the day X. Waiting and planning is part of the fun, so why not enjoy it to the fullest and watch the seconds tick away, bringing your desirable moment closer.
Noizio is our new default radio for office work and WaitingList is working hard counting down to all the summer trips. We loved these apps and we're sure you'll enjoy them as well.
That's about it, thanks for being with Setapp, we'll keep you posted on the new recruits when they arrive!