Top 15 Mac apps for frequent travelers
Hurray, you're going traveling! Heading off on a great adventure is hugely exciting. But there's so much you need to organize before you go. If you're taking your Mac with you, you should decide what your travel app toolkit is going to look like and how it can make your trip easier.
Travel apps toolkit to smooth your next trip
First, think about what you want to do with your Mac while you're away. Whether you have a MacBook, MacBook Air, or MacBook Pro, you may only want to keep the apps you know you'll use and save the extra space for photos and videos you'll shoot. But which apps keep or download? That's where we can help. Here's a guide to the best apps for travelers.
Back everything up before you go
As well as planning your trip and scheduling an itinerary, you should make sure you back up your Mac before you start on your journey. That way, if the worst happens, and your Mac is lost, stolen, or damaged, you will at least have a backup of the data you had before you left.
Get Backup Pro should be the first app on your list. It allows you to back up your Mac to an external hard drive or network server. Backups can be compressed and encrypted, and you can use them to create a bootable clone of your Mac. Even if you currently use Time Machine to carry out scheduled incremental backups, it's worth getting Get Backup Pro to make a secondary backup and a bootable clone that you can take with you and update while you travel.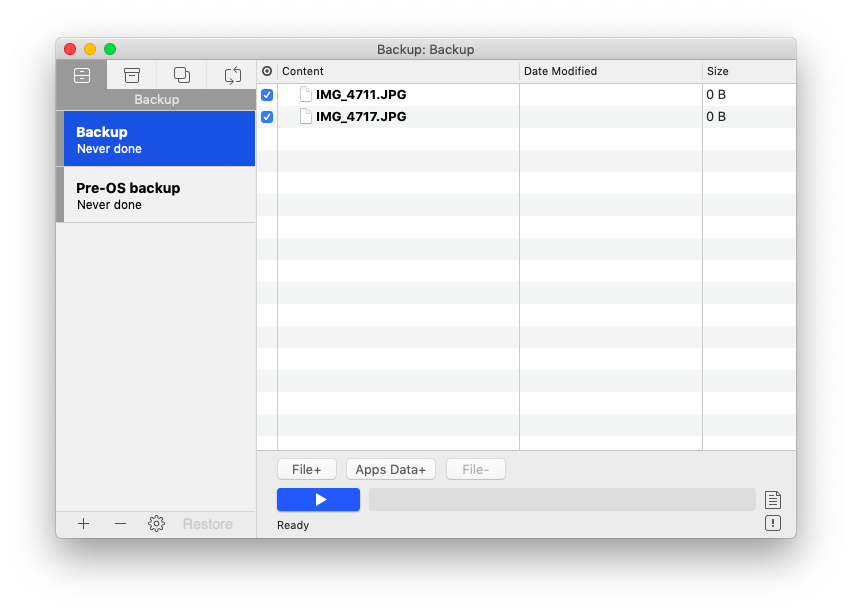 Plan out your trip in advance
Thinking the adventure through is almost as exciting as the trip itself. And you can make it even more real if you choose to use some great apps to manage your schedule.
BusyCal is a comprehensive calendar app with great features, such as the ability to add appointments using natural language (e.g. lunch with Maya at 2pm tomorrow). Besides, the app has a built-in to-do list and allows you to view calendars in a number of different ways, including filtering out appointments that aren't related to your trip. Best of all, BusyCal includes a 10-day weather forecast with sunrise and sunset times for your specified location!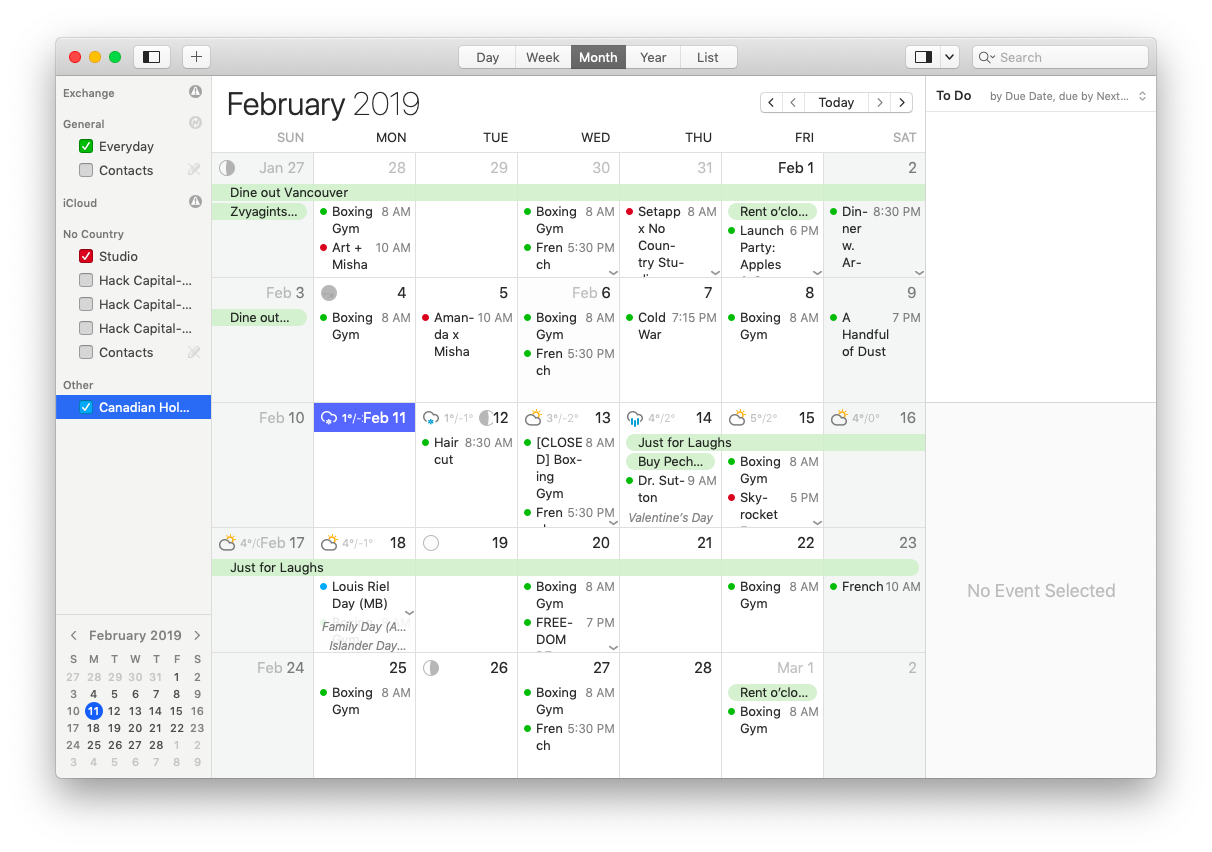 Save for your trip like a pro
Going traveling is expensive and for most of us that means carefully saving money for months beforehand. Needless to say, apps for travelers should include some budgeting tools that make it easier for you to know where and how you spend your money each month, so that you can work out where you should cut back.
Chronicle allows you to track, manage, and pay bills. But, more importantly, it analyzes them and displays charts of where your money is going, so you can prepare and take the necessary actions to save more.
MoneyWiz makes it easy to consolidate all your bank accounts in one place. As well as managing and paying bills, you can set budgets and forecast spending. It's the easiest way to save for a trip of a lifetime.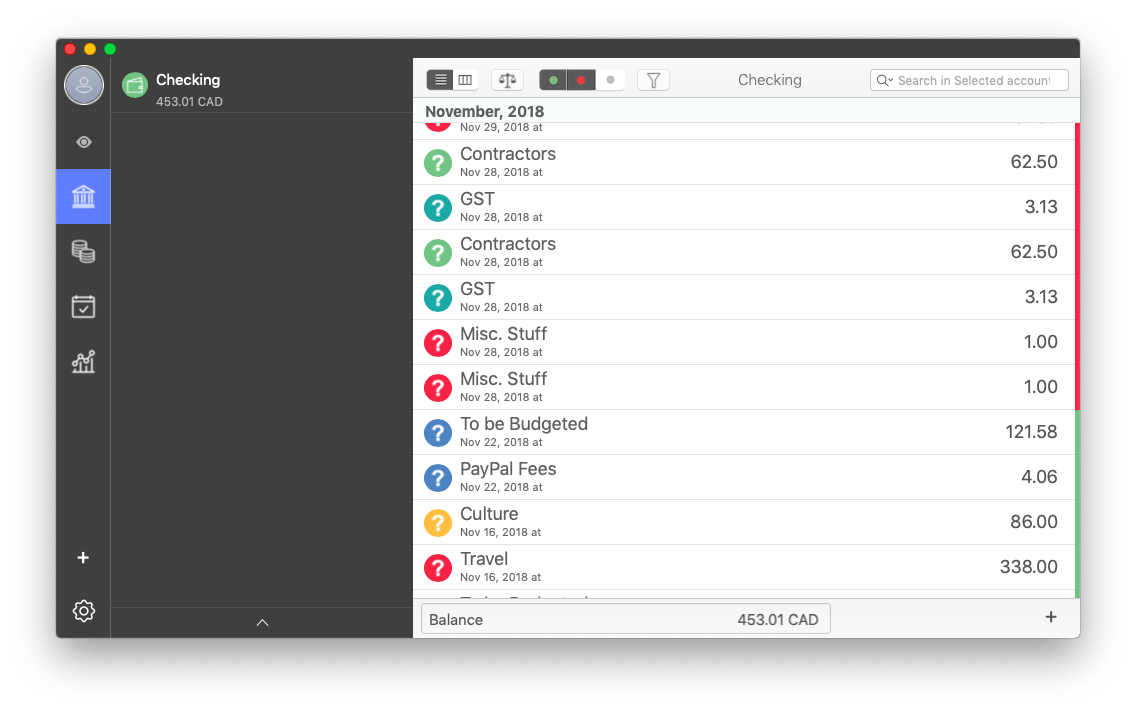 If you need to track a budget, both of these expense tracker apps is likely a great fit for you.
Keep in touch while away
Gone are the days when contacting friends and family at home meant sending a postcard or saving coins for a phone box. Now you're more likely to use Facebook, WhatsApp, or email.
When it comes to social media, the last thing you want to do is have lots of apps for different services. That's why IM+ is perfect. It allows you to log into and use multiple social media services through a single window.
For business-friendly travel apps, to maintain a connection with the office, you could use the default Mail app, but there are better options. Canary Mail, for example, is focused on security and allows you to encrypt your emails, so that they are only decrypted when they reach the recipient's computer, keeping them secure in transit. Its Focused Inbox learns what messages are important to you and provides read receipts when your messages have been picked up.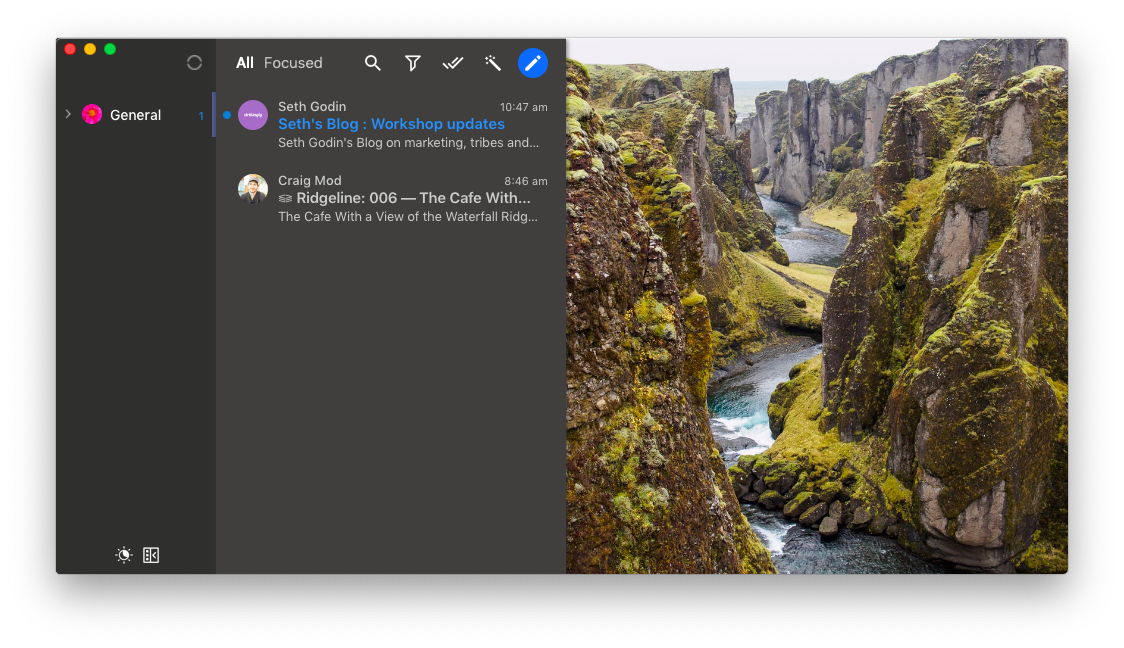 If you have trouble working out what time it is at home or in the country you're about to visit, try World Clock Pro. It can display multiple clocks in different time zones on your desktop, as well as show you a time zone map and even weather forecast for each location you are going to.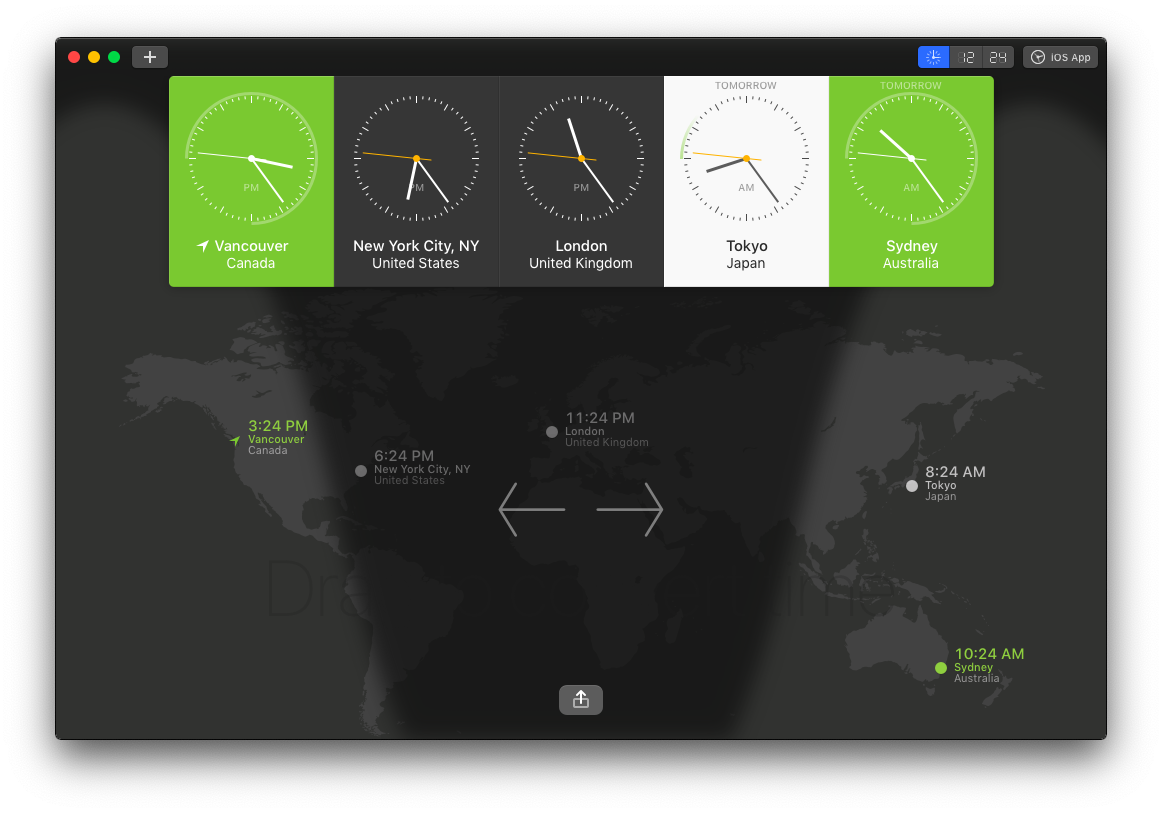 Get online securely
As a traveler, it's likely you'll rely on coffee-shop WiFi to keep in touch, share photos of your trip, or send business emails. However, public WiFi networks are notoriously insecure, so you should consider subscribing to a VPN service before you go. Shimo allows you to set up and connect to lots of different VPN providers and makes it easy to switch between them. As a bonus, you can trick Netflix into thinking you're still at home and still enjoy your favorite shows.
If you're having trouble connecting, NetSpot will analyze local WiFi networks and help you find the best signal, while TripMode, as one of the airplane mode apps, will reduce your data consumption when you're connected to a mobile hotspot by turning off features like automatic updates, photo synchronization, and online backups.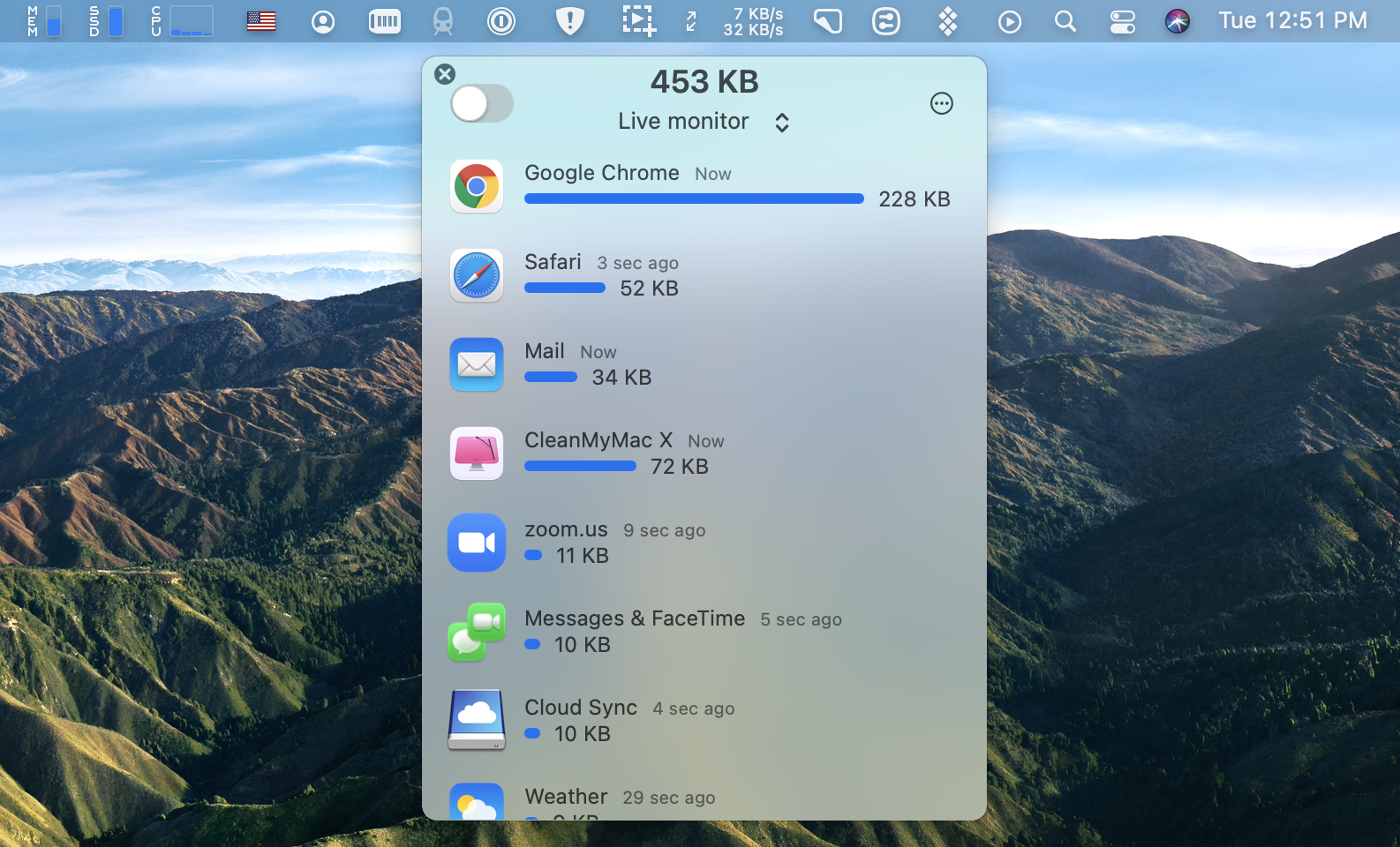 Edit photos on the go
Taking photos is a huge part of any trip, and when it comes to editing them, there is no shortage of app options. PhotoBulk allows you to edit photos in batches, so you can add watermarks to and resize hundreds of images at once. Luminar offers a collection of powerful AI tools for inspiring, creative edits, while TouchRetouch TouchRetouch makes it easy to get rid of photobombers and other unwanted objects.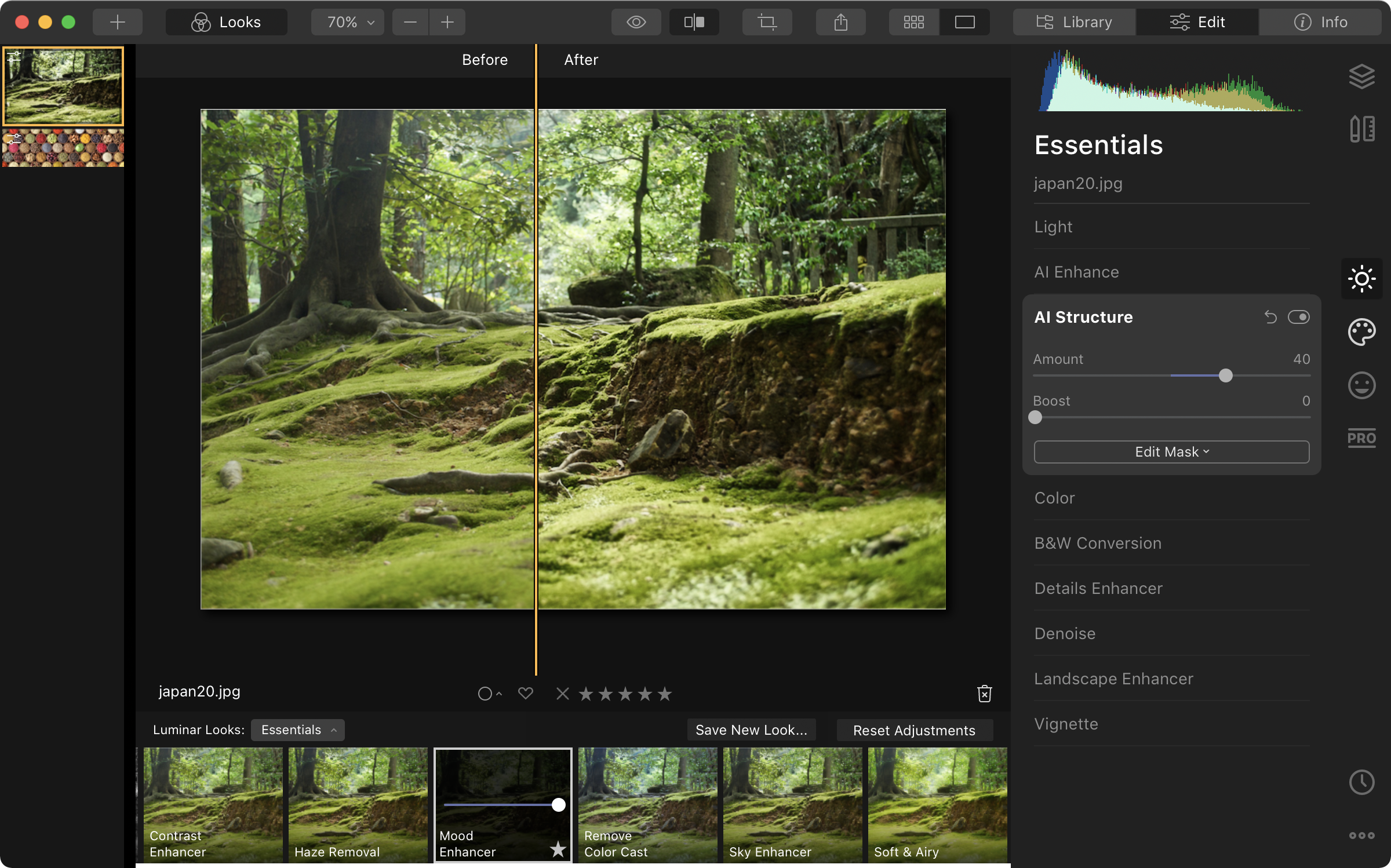 If you want to take things a bit further, CameraBag Pro has a ton of filters and advanced adjustments to help get the very best from your images.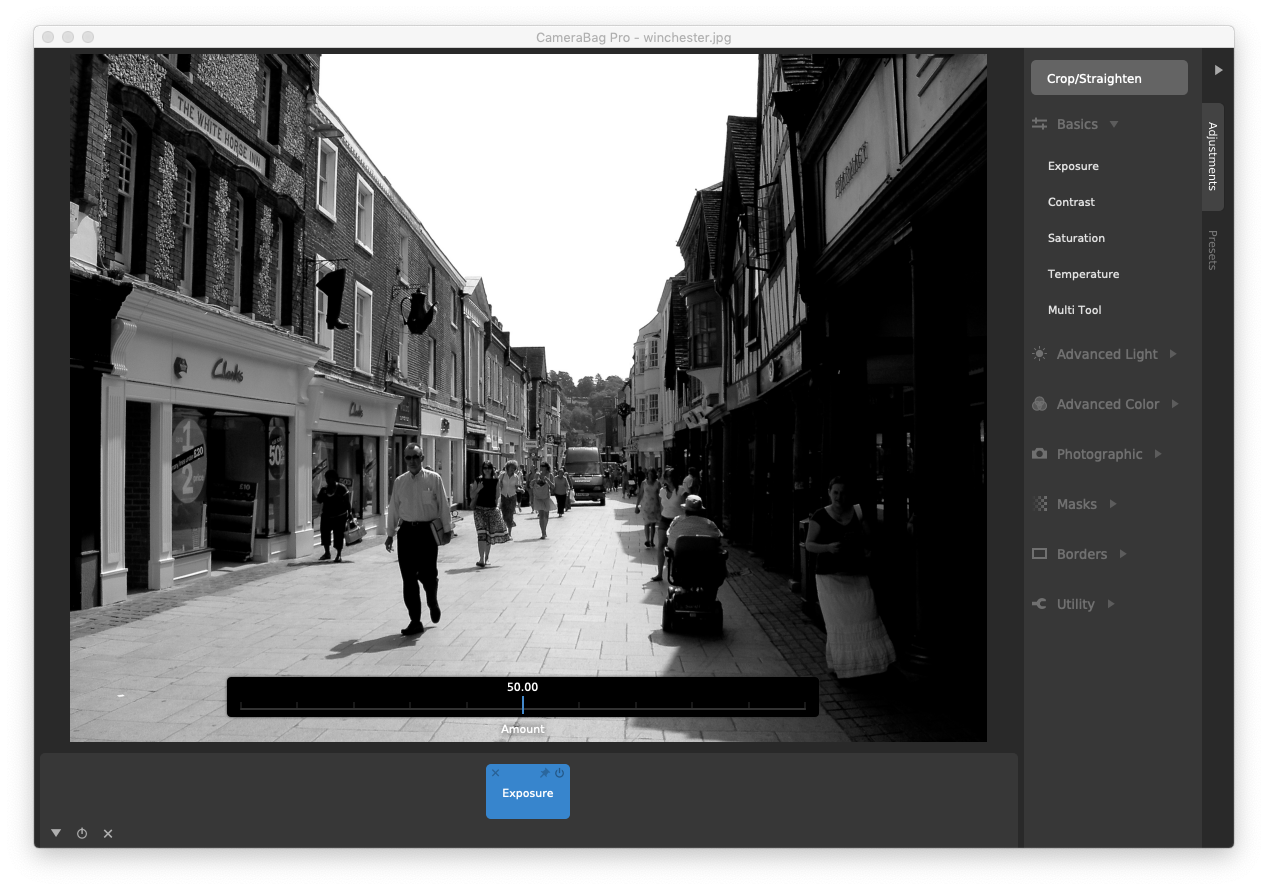 Keep a daily journal
You might think you can record your whole trip on social media, but there are some thoughts you might want to keep to yourself, and those are best recorded in a journal.
Diarly is the perfect app for recording your thoughts, including notes, images and videos, and even audio recordings. It continuously syncs with Google Drive, so all your notes are safe in the cloud, and you can password-protect your journal to keep it hidden from prying eyes.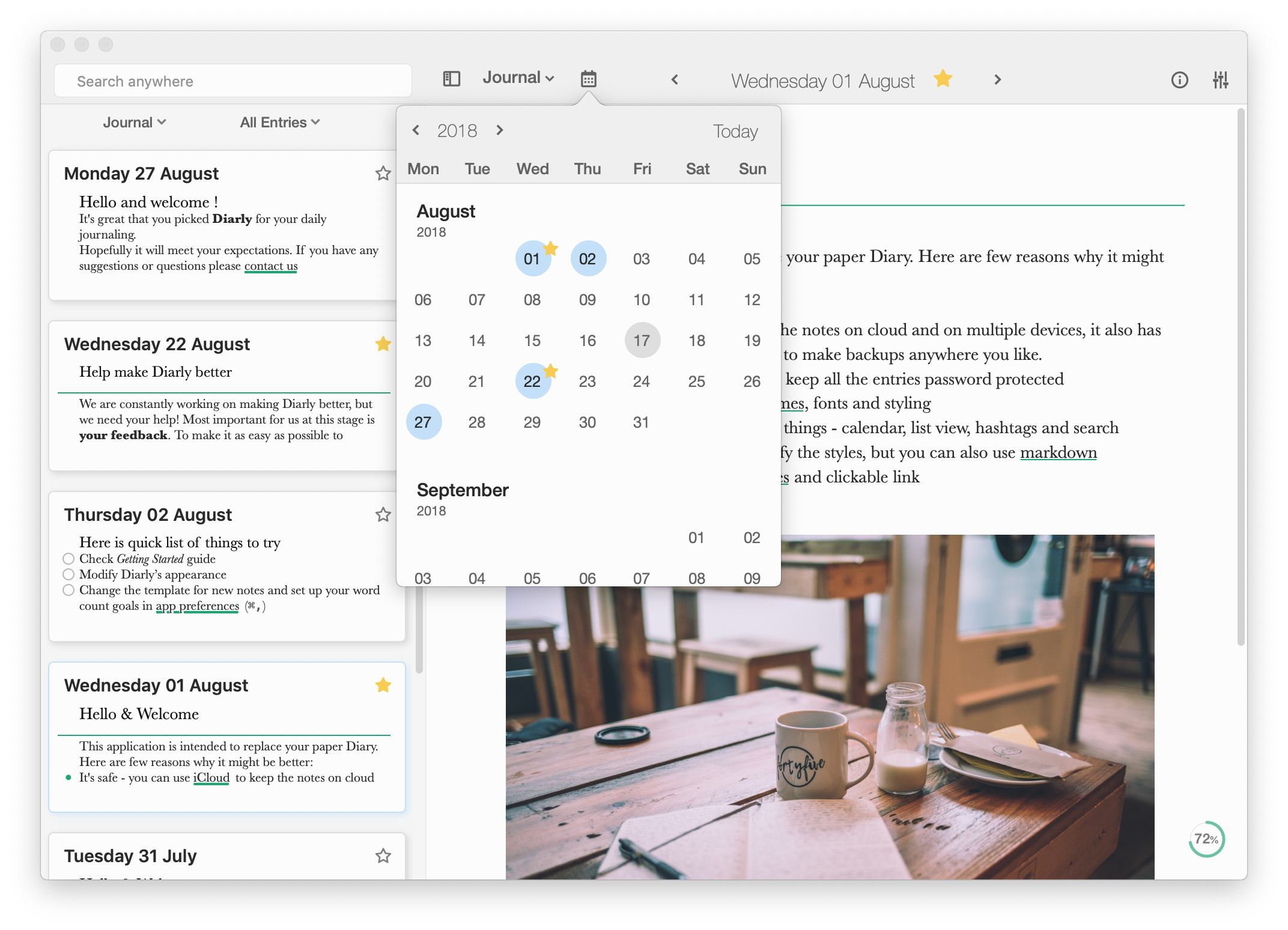 By now, your travel app toolkit should be full of apps that take care of every hurdle on the way to complete relaxation. Best of all, all the apps for travelers mentioned here are available on a free trial from Setapp, a platform of over 200 macOS apps for all scenarios. Happy traveling!