Best ways to find and delete duplicate files on Mac
Having more than one copy of a file on your Mac is typically unnecessary. Unless you're managing versions of a document, duplicate files are likely taking up unnecessary room on a Mac hard drive.
Even a Mac with tons of internal storage space can be weighed down by multiple versions of a file. This is why having a duplicate file finder for Mac is critical. Most of the time, finding those duplicate files is difficult, as they're often buried deep in the Mac's system memory. With a duplicate file finder Mac devices can't keep those documents hidden.
Here we'll show you how to delete duplicate files on Mac, the best duplicate file remover you can download right now, and how to keep any Mac running its best.
Why do I usually have duplicates?
Duplicate files show up in Mac memory for a variety of reasons. Sometimes you create the duplicate yourself, but forget you've done so. Word or Pages documents are often duplicated when you're fussing with layout or the text, but don't want to lose what you've already done. It's simpler to duplicate the file, tinker with changes, and save it if you're happy with the results.
But that older file still lingers. When you need to find duplicate file Mac computers sometimes ignore filenames if the files are in different locations. You may have the original in a folder, but the duplicate is on the desktop.
It's also possible that files are duplicated when you edit them on other devices. With so many relying on cloud storage linked to various devices, duplicates are more common. Even Apple's iCloud is to blame; editing a file on your iPhone you initiated on the Mac can cause it to duplicate, particularly if you save it to a new folder. Similarly, duplicate files occur when you save the link to a file in multiple locations. There are times the cloud just doesn't resolve your multiple edits and may create duplicates.
How to find duplicate files on Mac
A duplicate finder Mac is not. Your computer is more than happy for you to fill its memory up however you like. Computers are literal machines, and often not designed to outsmart the user.
But there are some great Macintosh duplicate file finder (or OSX duplicate file finder, depending on what version you're using) apps available for your computer.
Using best duplicate finder for Mac
With the Mac being so inept at finding duplicate files, it's best to have an app that focuses on this discipline. Luckily, there's Gemini.
As its name implies, Gemini is the best dupe file finder Mac has ever seen. It takes a deep dive into your entire system memory, and discovers duplicate files that can be deleted. It has a really smart algorithm that helps identify which files you are likely to want deleted, including folders.
Gemini doesn't limit itself to text files, either. It scans your image library, and finds files that are similar in layout and composition. If you've ever snapped multiple photos of the same thing or person, Gemini will find them and offer to delete the ones you're not using.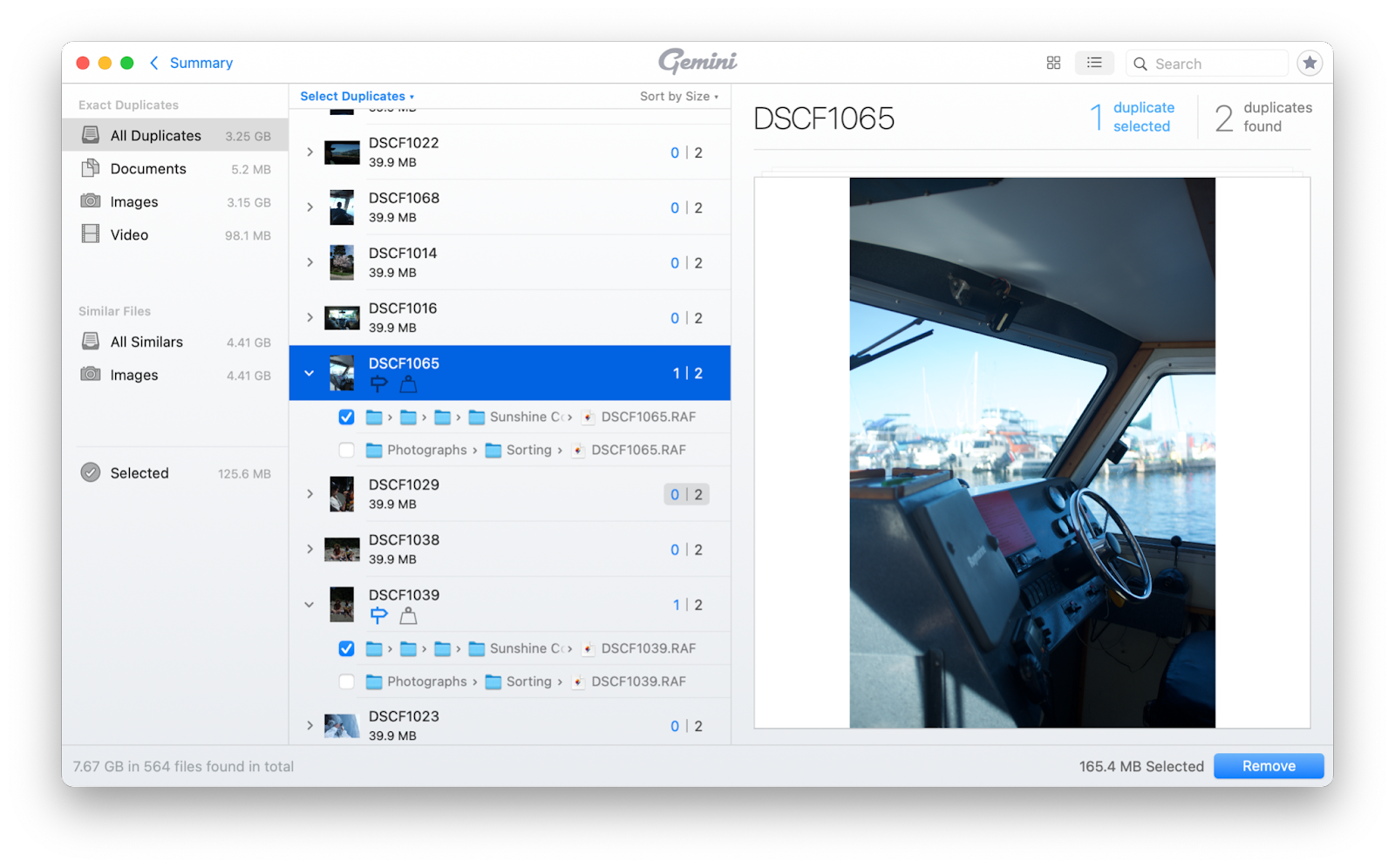 Here's how to use the single best duplicate file finder OS X and macOS have available:
Download Gemini from Setapp
Open Gemini on your Mac
Click the large 'plus' icon in the app window (Note: You can also drag and drop folders onto Gemini at this step.)
Select the folder you'd like Gemini to scan
Click the "choose" button on the lower right corner
Select "scan for duplicates"
When Gemini is finished, select "smart cleanup" to remove duplicate files from your Mac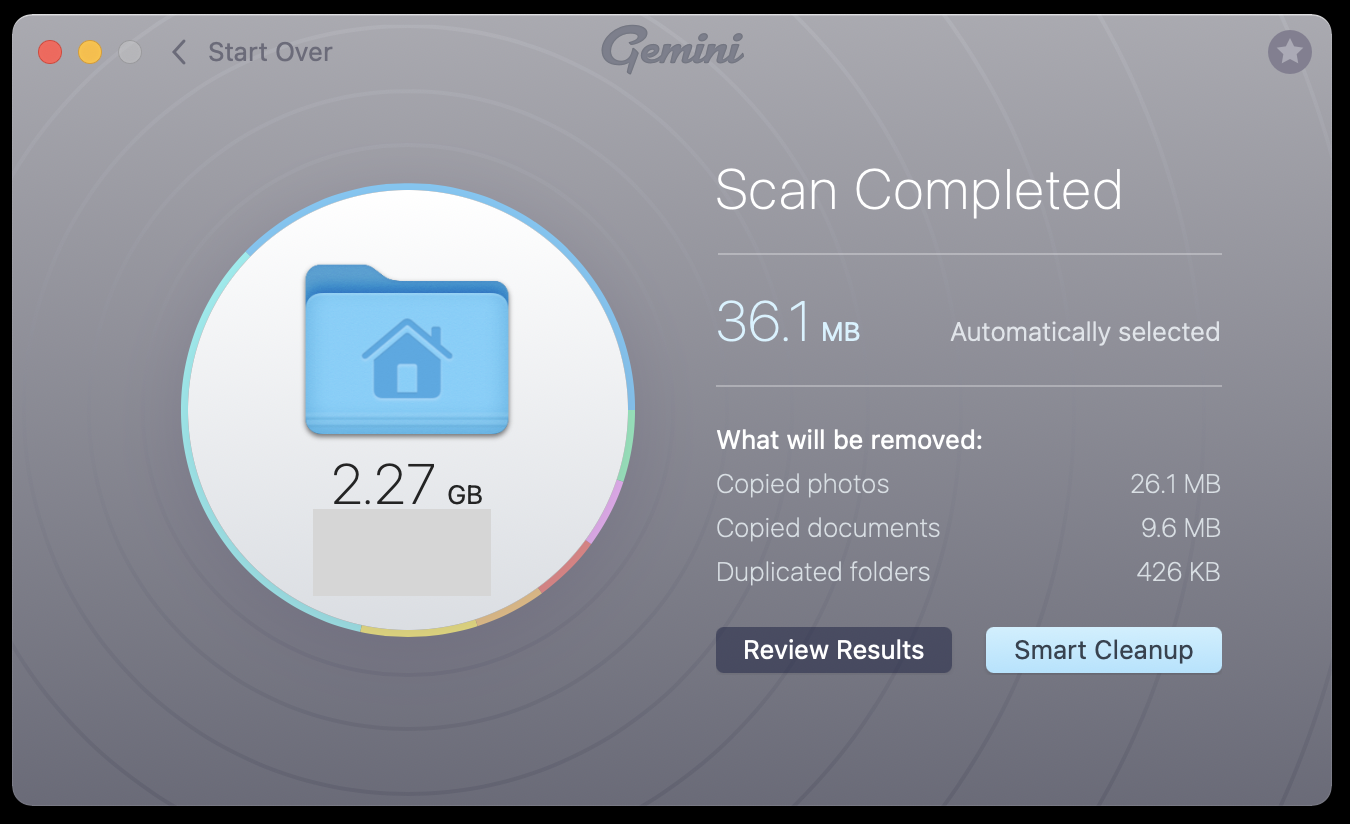 If you like, you can review the results. In that view, you can select the items you'd like removed from your Mac, which is a good practice if you created duplicate files on purpose and don't want them removed.
Manually search with Finder
You can find duplicate files on a Mac using Finder, though it's nowhere near as good or reliable as Gemini. It may be faster, but you have to know what you're looking for. Here's how to find duplicate files on your Mac using Finder:
Open Finder on the Mac
In the search field at the top right of the Finder window, type the file name you believe you have duplicates of
Press enter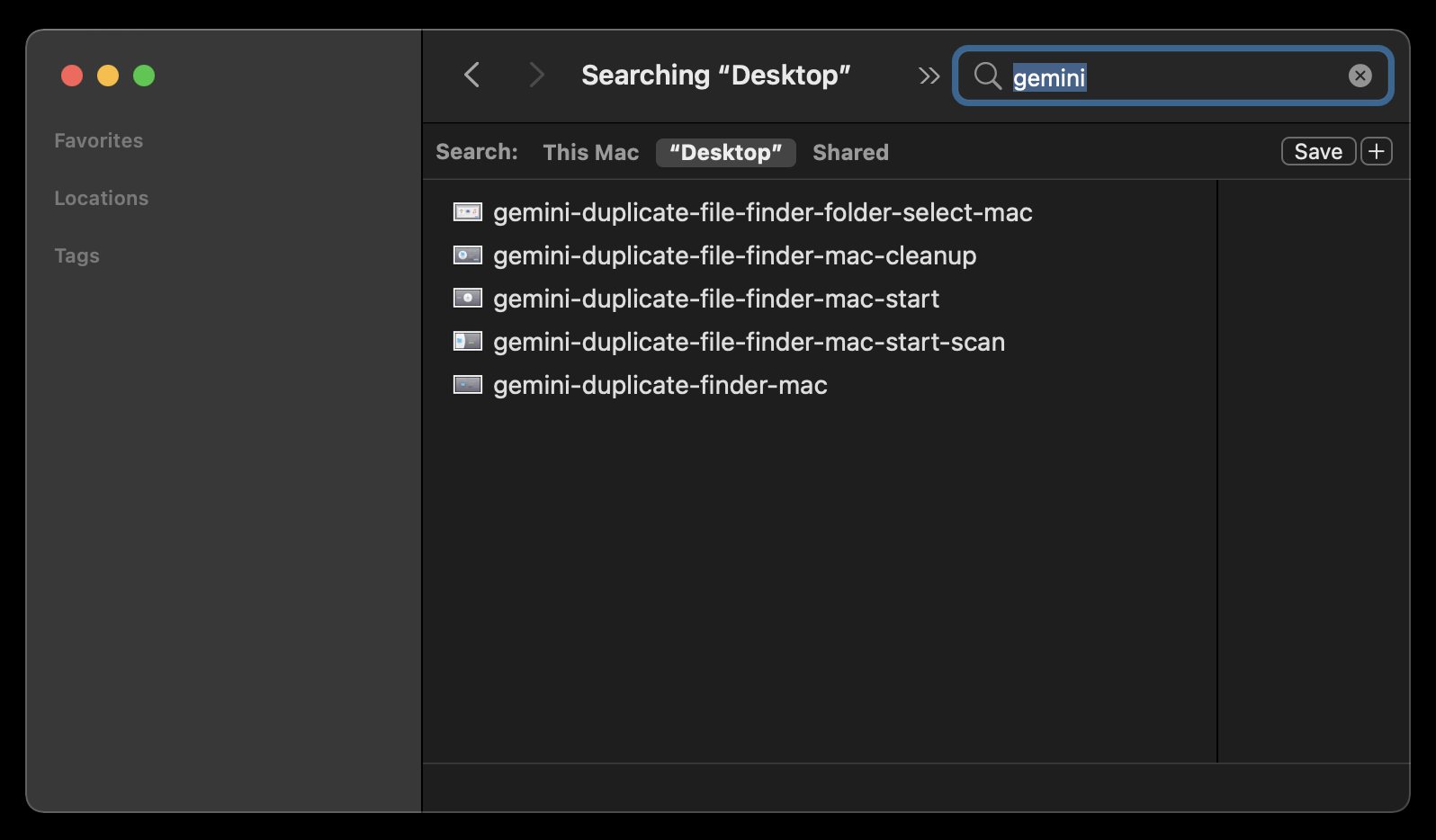 As you can see, if you know precisely what you're looking for, Finder can be useful. You can also search your entire Mac, a shared folder, or the desktop.
The issue with using Finder is when you don't know precisely what you're looking for. As you see, we searched "Gemini"and isolated it to the desktop, which shows several image files for Gemini. When we search "This Mac," we find all mentions of Gemini – and there are a ton. If we knew the exact filename of a duplicate file, it would be easy to identify duplicates.
Bonus tip: How to keep your Mac clean
A clean Mac is a happy Mac, so keep your system nice and tidy with CleanMyMac X!
CleanMyMac X digs through Mac thoroughly to discover and dispose of any unnecessary files, folders, and system junk that may be keeping a mac running slow. Its Smart Scan feature diligently finds malware and privacy issues along with unwanted files and optimizes your Mac for speed.
For those times you want a deep clean, CleanMyMac X is exactly what you need. It can search mail attachments, empty the trash bin, and find unused apps you can discard to keep Mac's system memory running smooth. You will also be able to free up RAM, flush your DNS cache, repair spotlight and disk permissions, and thin Time Machine snapshots via CleanMyMac X's Maintenance module.
When it comes to monitoring your storage, CleanMyMac X has a handy module named Space Lens that provides a visual overview of which file folders are largest, helping you easily identify where duplicate and unnecessary files may be housed.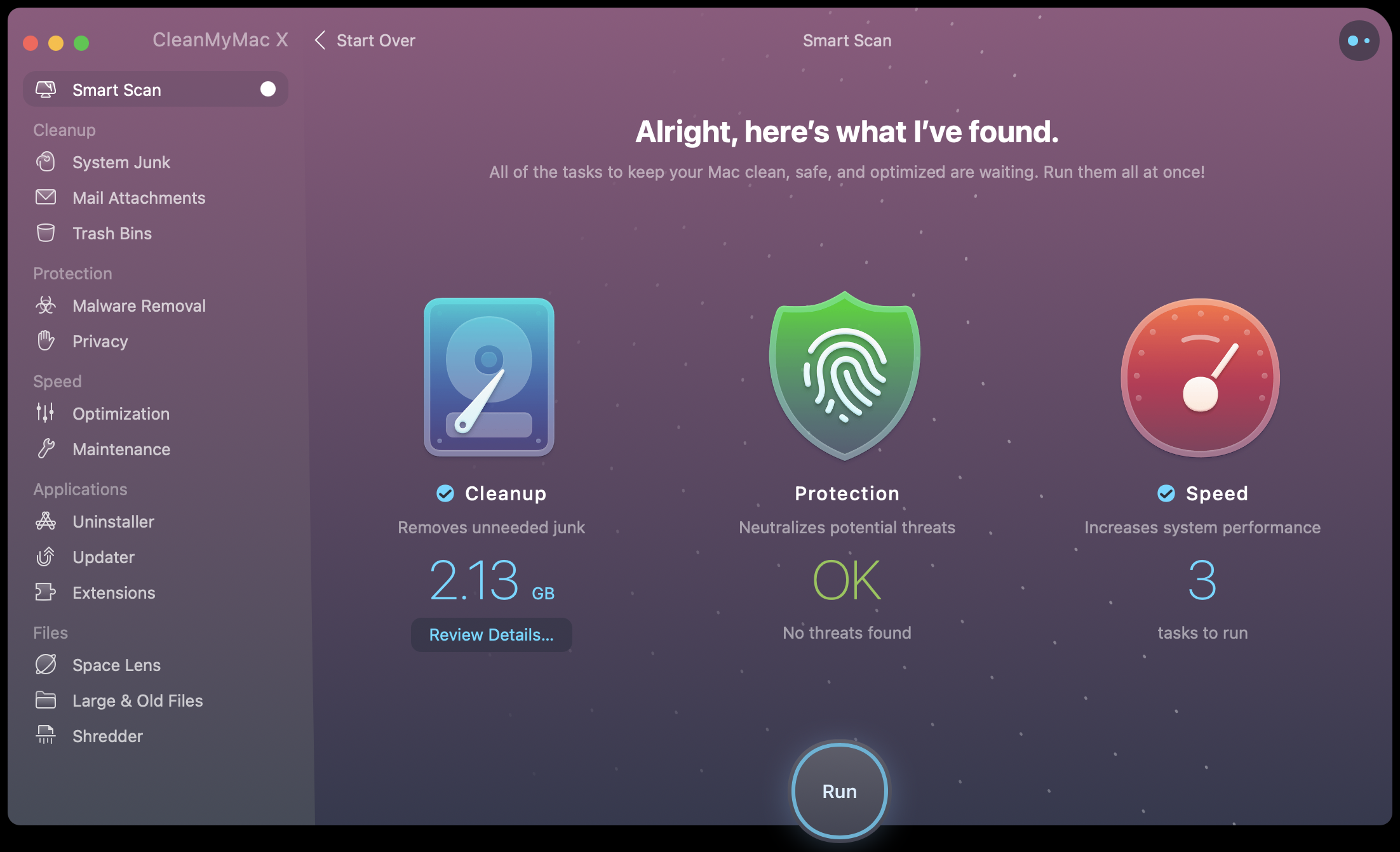 Where CleanMyMac X does a great job of cleaning your Mac up, iStat Menus does an excellent job of monitoring your computer.
iStat Menus lives in the background, always accessible via the menu bar. It has rich, contextual icons that show you what's going on with Mac at a glance, and clicking the iStat Menus icon in the Mac menu bar brings up a drop-down menu with a lot of useful information.
The app monitors memory, CPU usage, network, disks, and sensors to provide a holistic view of a Mac's current state. If you have any concerns, or want more info, simply hovering over a section in the drop-down menu brings up additional details. Just like the main menu, hovering over components of the sub menu surfaces another view with graphs that help visualize what's happening in real time.
iStat Menus is feature rich and loaded with details, and smart enough to only surface what you need to know, when you need to know it.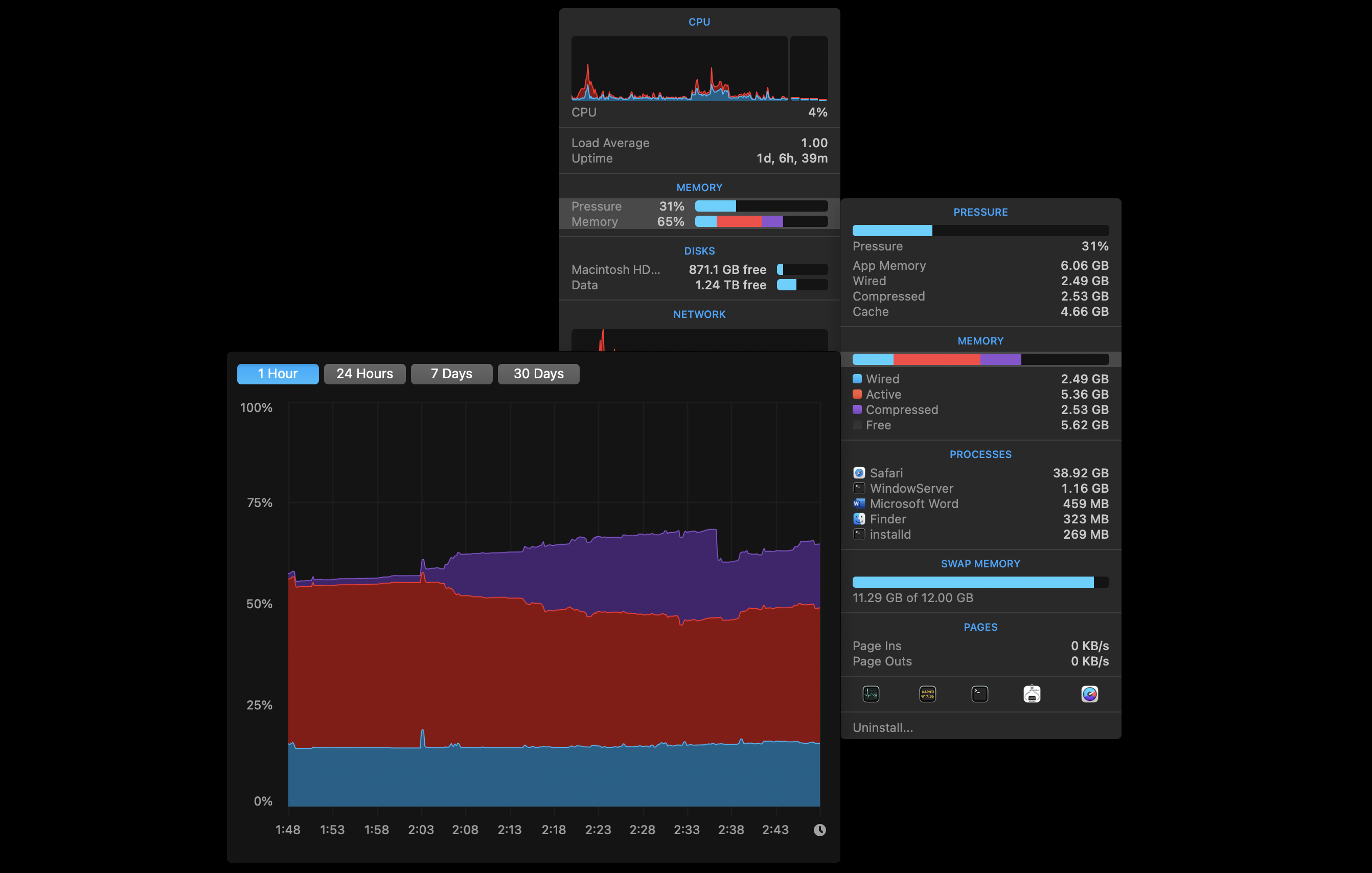 Duplicate files are a nuisance. Not only do they occupy precious space on Mac, it can be confusing to know which version of a file is newest, or which you made edits to that you deem important.
With Gemini, those concerns essentially vanish. Gemini can get rid of all duplicates at your leisure, and its breakout view gives you granular control over the files on your Mac.
CleanMyMac X and iStat Menus are both incredible for diagnosing and solving performance issues with any Mac. Just by hovering over icons in iStat Menus, you're greeted with real time data on a Mac's performance, and you can dive as deep as you like into that data. It's phenomenal.
When it comes time to ensure your Mac is performing its best, CleanMyMac X is easily the best app around. It maintains your system to run lean, and helps you discard items you didn't know were damaging your system, like malware.
All three of these apps – CleanMyMac X, Gemini, and iStat Menus – are available for free during a seven day trial of Setapp, a suite of nearly 200 amazing productivity apps for the Mac platform. With your trial, you'll have total access to the entire Setapp suite, all free for seven days.
When your trial period ends, continuing the same unlimited access to the entire Setapp catalog is only $9.99 per month, and incredible deal for almost 200 apps (and growing), so why wait? Give Setapp a try now!