New M1 chips and MacBook Pro: here's a recap of Apple's Unleashed event
On October 18, Apple gave a great speech, all about Macs, and a little bit about AirPods. Following the 2020 M1 chip, they now introduced two even more powerful M1 Pro and M1 Max chips. There's also a new MacBook Pro with more ports and impressive performance. And if you've been waiting for those AirPods 3 for months now, yep, Apple finally released them.
M1 Pro and M1 Max
The Unleashed event just couldn't have fewer mentions of the word "amazing" in it. Two new chips — M1 Pro and M1 Max — promise staggering performance and speed we've never seen before. Here are the key highlights:
Both chips are up to 70% faster than M1.
M1 Pro boasts 10-core CPU and 16-core GPU, while M1 Max has 10-core CPU and 32-core GPU. That's so much more than M1.
Up to 32 GB of unified memory in M1 Pro and up to 64 GB in M1 Max.
If you're a developer, graphic designer, video editor, or any kind of content creator (aren't we all?), these chips might seriously make your workweek shorter because of how fast they handle intensive tasks. Add the power of the new MacBook Pro and you'll be amazed at the speed.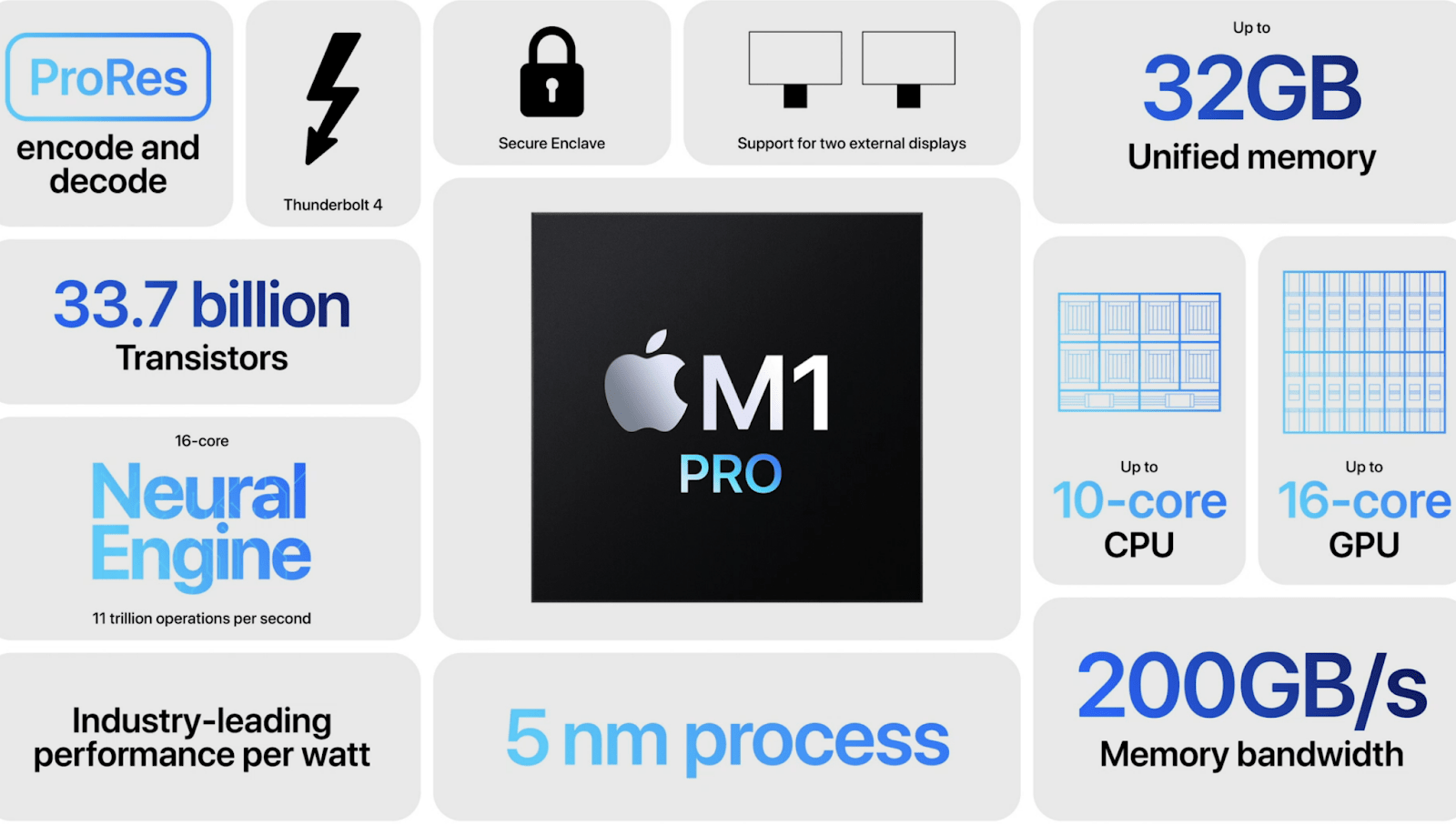 New MacBook Pro in two sizes
Meet a 14-inch and 16-inch MacBook Pro that has all the ports you've ever missed. The new powerful MacBooks Apple announced at the Unleashed are the first to run on M1 Pro and M1 Max chips. And the prospects are astonishing.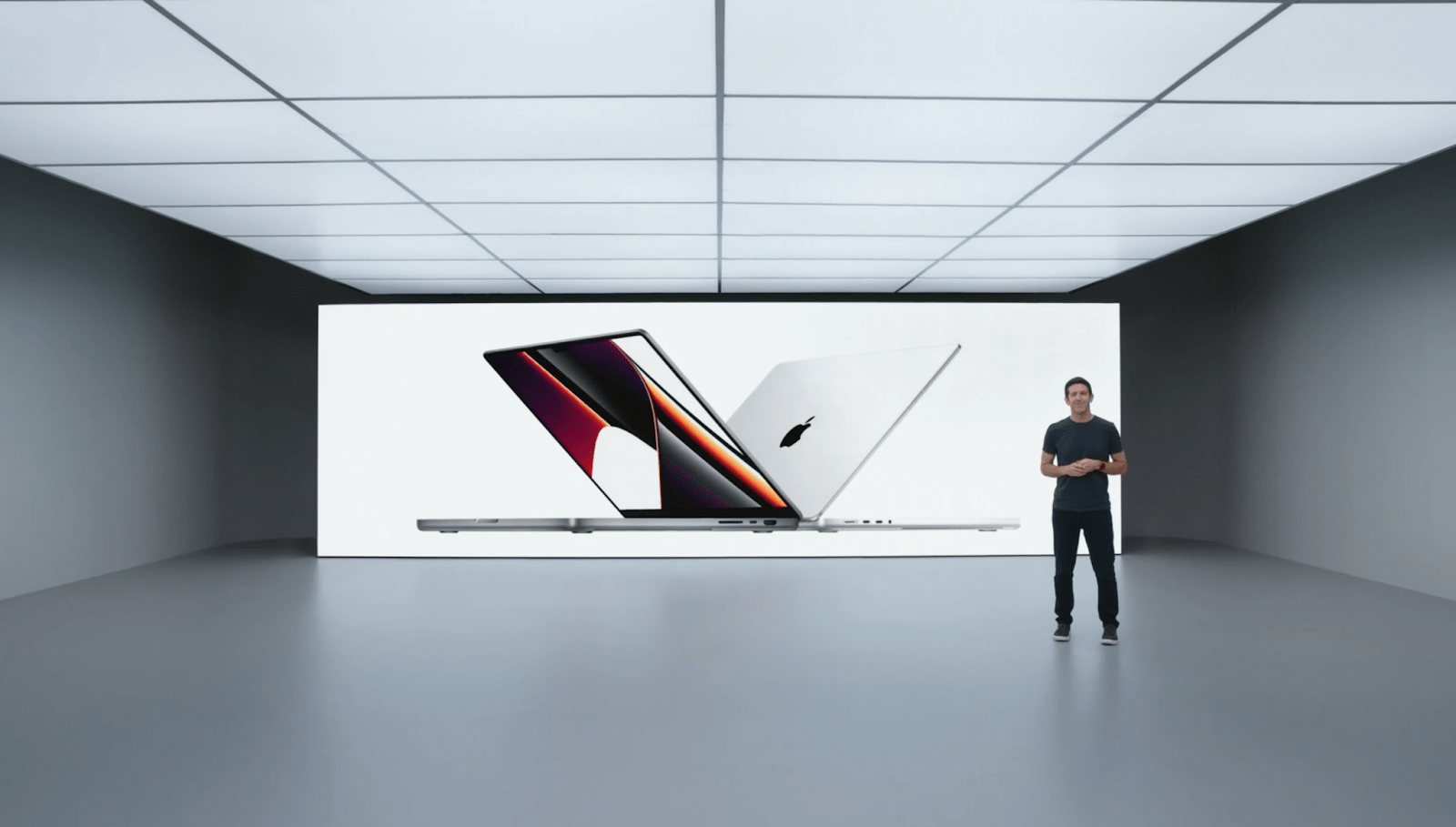 Here are the main things you should know about the new MacBook Pro:
Three USB-C ports with Thunderbolt 4, HDMI port, SD card slot, and a headphone jack. Apple packs the new MacBook Pro with the ports they had removed a while back.
MagSafe is back, too.
Touch Bar no more. If you hated it, congrats. If you loved it, condolences.
An updated 1080 camera with a wider aperture for video calls.
A notch. That's right, MacBook 2021 has a notch (a cut-out for the camera at the top of the screen).
ProMotion for a smoother content refresh.
Up to 16 and 21 hours of video playback in a 14-inch and 16-inch Pro respectively.
Both models start at 16 GB of RAM and 512 GB of storage
Improved sound quality thanks to an upgraded six-speaker sound system and studio-quality mics.
Not replacing your MacBook just yet? You can still upgrade it
The new MacBook Pros powered by Apple's best chips are hard to resist, but it's slightly easier to resist them if you look at the price tag. The 14-inch model starts at $1,999 and the 16-inch MacBook Pro starts at $2,499.
Need a plan B? We get you. Setapp has apps that will help fine-tune the performance of your Mac, even if it's an oldie. Here are our top picks for making your Mac come closer to a 2021 MacBook Pro:
Boom 3D. Volume booster and equalizer with 3D Surround Sound. Want an audio system upgrade just like the one in the new MacBook Pro? Boom 3D will help you here.
Endurance. Every new Mac offers battery life improvements, and Endurance offers battery life improvements for every Mac, new or old.
CleanMyMac X. If your Mac doesn't get as fast as you want it to be, run a Smart Scan with CleanMyMac X. The app removes all the clutter and optimizes your Mac for better performance and speed.
These three apps plus over 200 more are all free to try for 7 days with a Setapp subscription.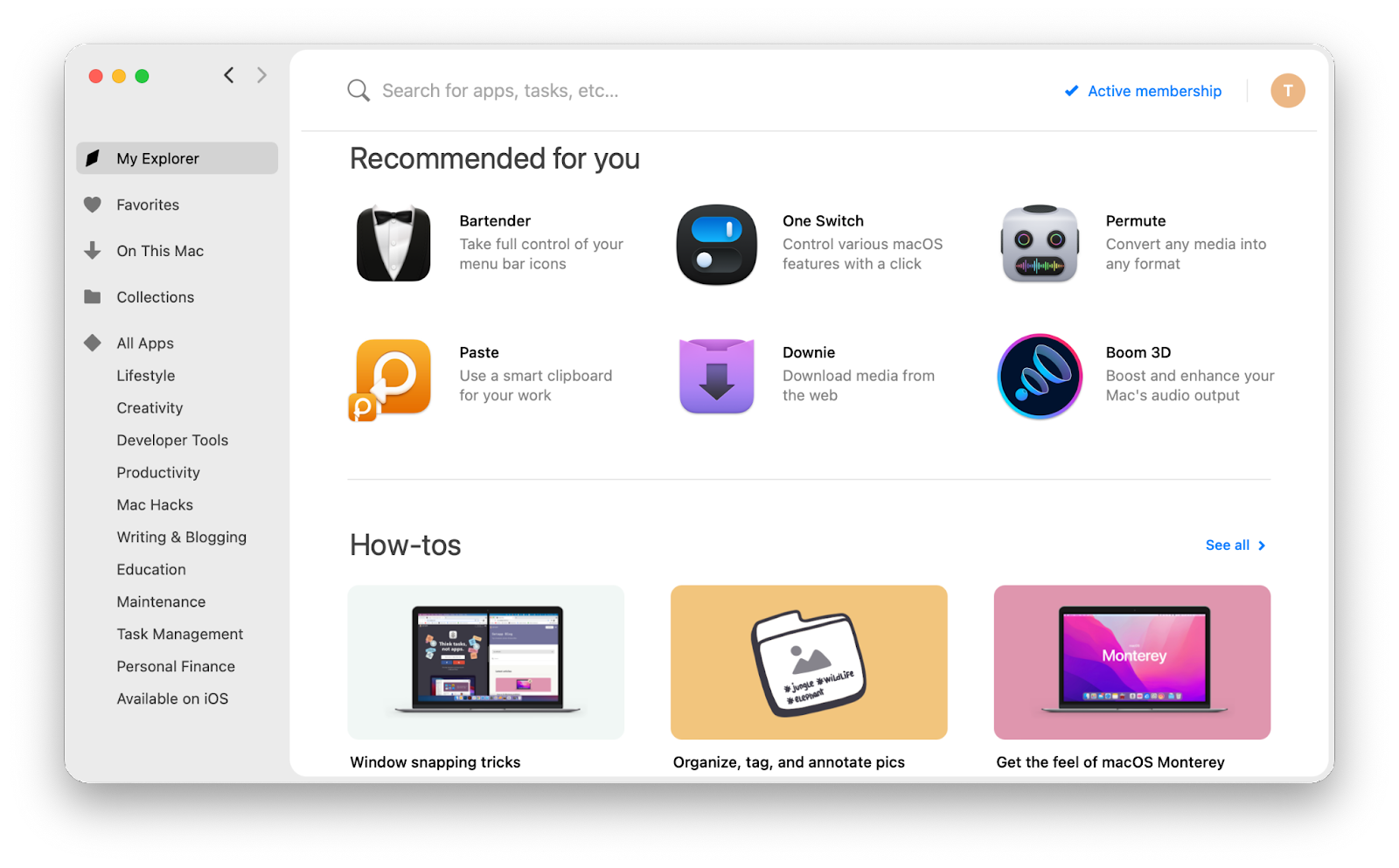 AirPods 3
Another long-awaited update from Apple — AirPods 3. "More like AirPods Pro, but less expensive," that's how we'd briefly describe AirPods 3. They really look more like the Pro version because of the short stems, but at the same time maintain the open-tip design, which means no active noise cancellation.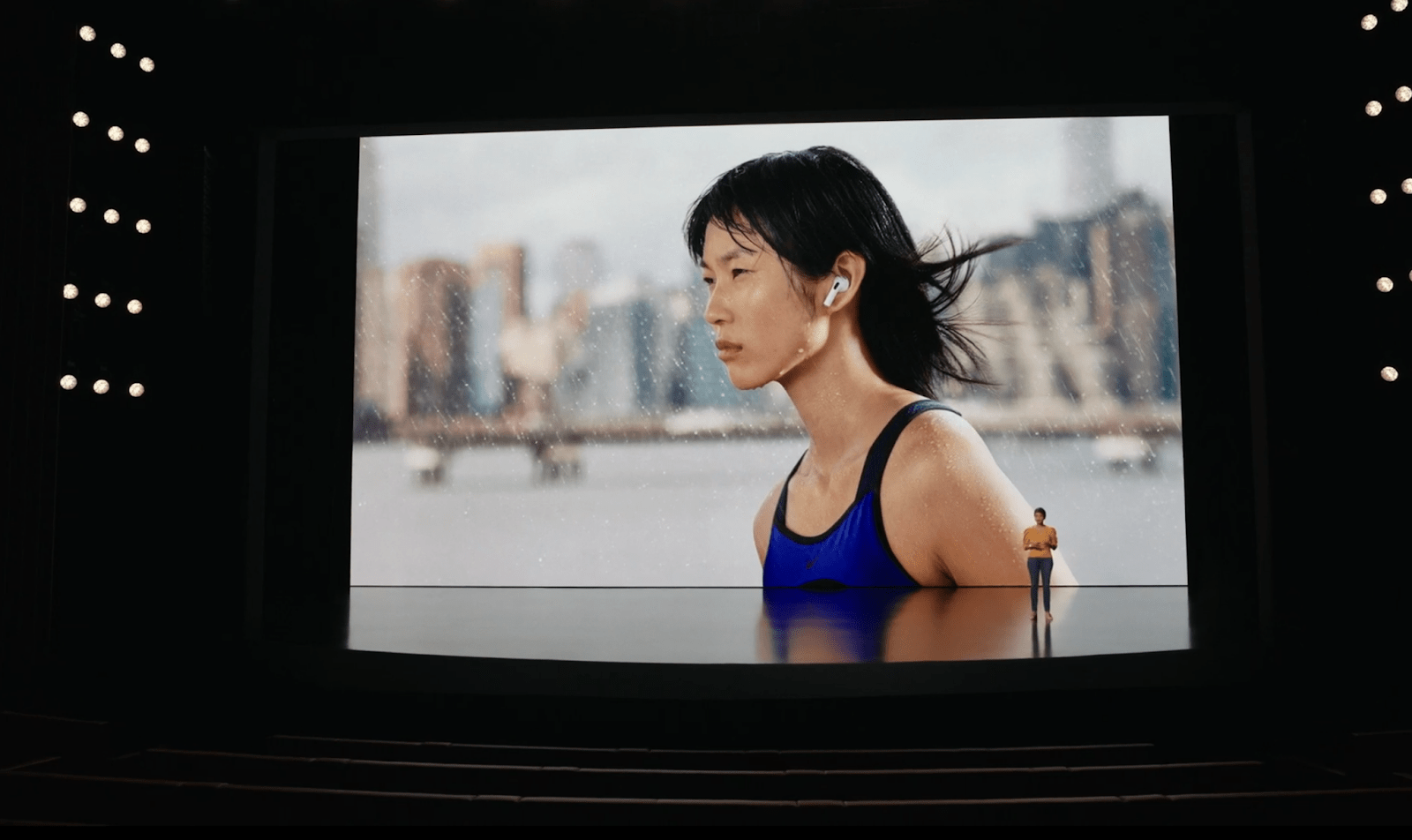 Major perks are spatial audio, adaptive EQ, and 6 hours of playtime, which is a decent upgrade since the first and second generations. The price starts at $179.
What about macOS Monterey?
According to Apple, macOS Monterey will be released on October 25. So if you're planning to get that new MacBook Pro, it will ship with Monterey pre-installed. The newest macOS brings Universal Control, some great privacy features such as the possibility to hide your email, Shortcuts, and more. Read about everything macOS Monterey has to offer here.