Sounds good? Well it looks good too.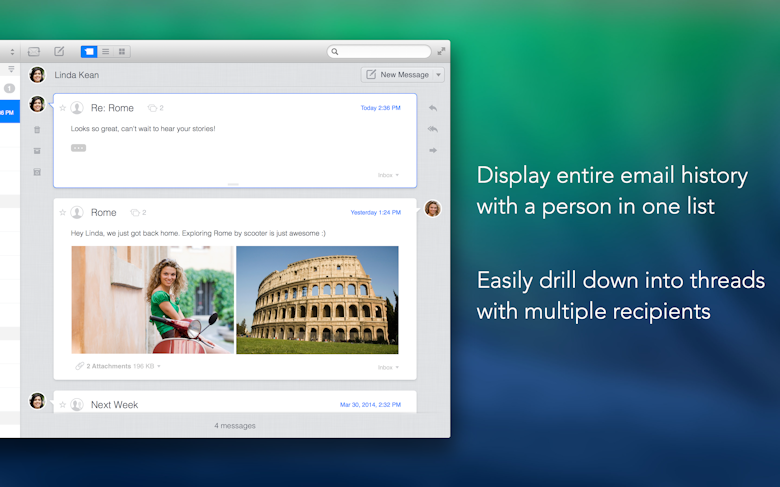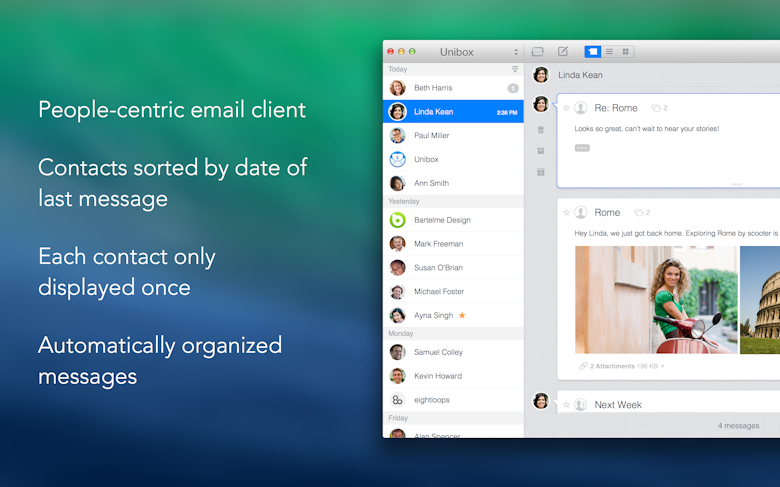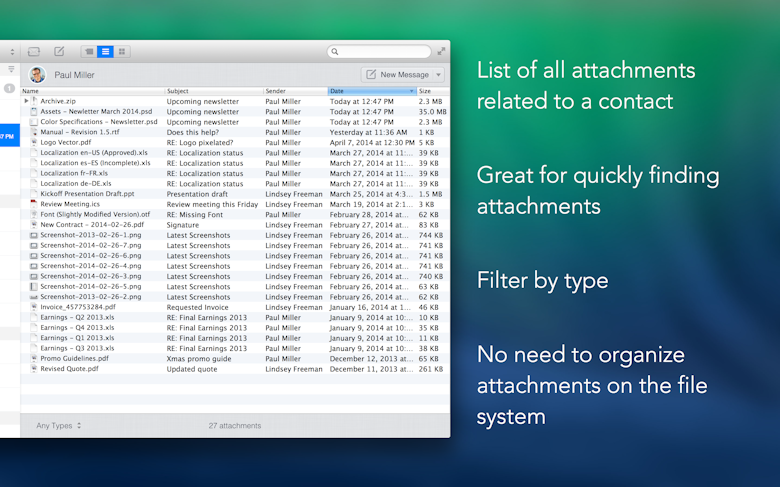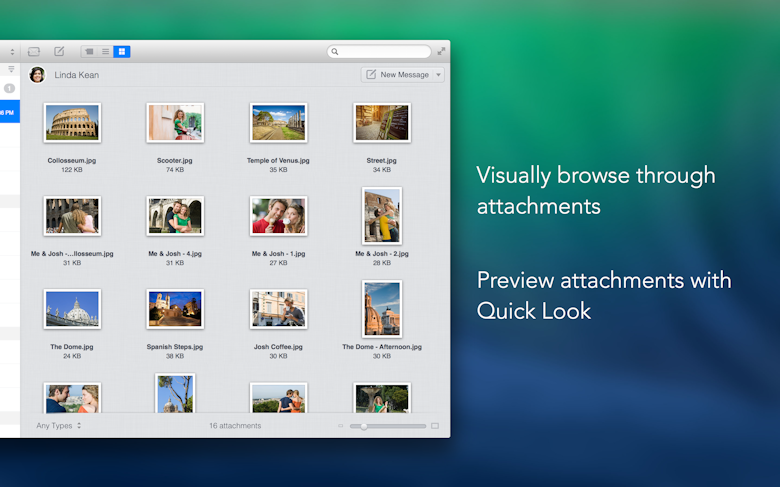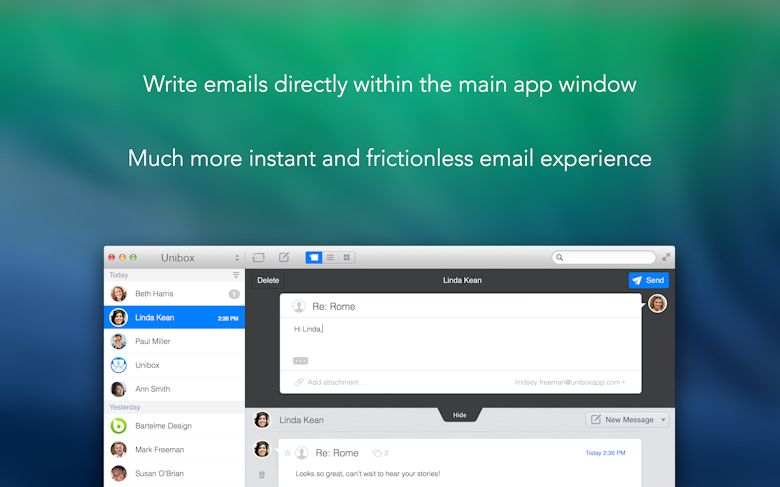 Unibox features
Emails perfectly grouped by sender
Group all your emails in a consistent way. Your entire contact list is arranged by the last email's date. You'll see every contact only once. To get all data about communication with the particular person, select the contact. Feels perfectly familiar, It's like chat or SMS apps.
Consistent letters and conversations
What if all your communications with a particular person were in a single list? Seems wonderful, right? Give communication the attention it deserves. No mess, no interruptions. Want to check one special conversation having several participants? Drill down into thread view.
Elegant attachments with previews
View attachments in a more convenient manner. Determine if you wish your attachments as part of messages or select among two other views. To get a small attachment preview in an elegant grid, choose the icon view. To get all accurate data about the attached files in a table, hit the list view.
Most popular email providers supported
This mail client for Mac runs with the IMAP protocol used by most of the email vendors. So, no matter whether you prefer Gmail, Yahoo!, iCloud, Outlook.com, Hotmail, or Live.com, Unibox covers them all. Plus, it covers custom IMAP servers and Microsoft Exchange if IMAP is on.
Read and write in one window
Imagine this: your emails are practically instant messages. Yes, you have all communications in one window; whether you read and reply. Thus, you will not lose context anymore. The app only consumes the required for the message space, and you've got almost unlimited space to look over other letters or attachments as you write.
A snap and smooth experience
Unibox is comprehensive at dealing with emails and tidying up your inbox mess. Once you get started with this robust Mac email client, you'll see that it's a joy to use. But be forewarned: it's beautifully addictive. After using it for a while, it's hard to come back to any other email programs for Mac.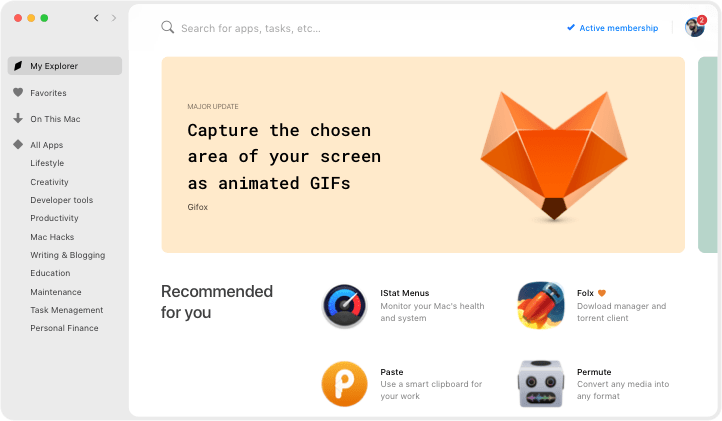 We love Setapp
---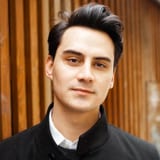 Very impressed with World Clock Pro @setapp @minimuminc. Making light work of time differences 🤘yew. How MacOS still doesn't have some kind of digital clock widget is mind boggling.
jessengatai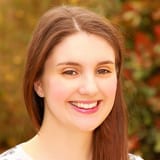 I have used Endurance (http://enduranceapp.com ) which is on @setapp to try and extend my battery life, 12 hour flight from Vienna to LAX and I spent about 8 hours working on an essay - not bad going!
Rosemary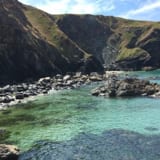 Wow just downloaded Setapp for my Mac - the value here is amazing. Some of the apps cost more than the monthly subscription alone and there are some amazing apps like Ulysses, RapidWeaver etc. @setapp
Mark Mitchell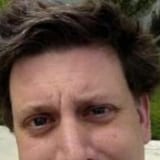 Discovered @PDFpen via @Setapp. Worth it just for the stellar OCR job it does on poorly-scanned assigned readings. Now to start playing with all those PDF editing features...
Nate Dickson