Sounds good? Well it looks good too.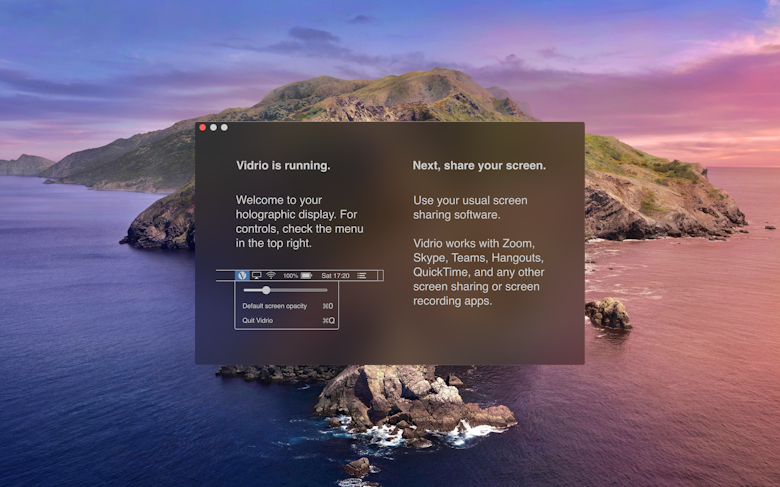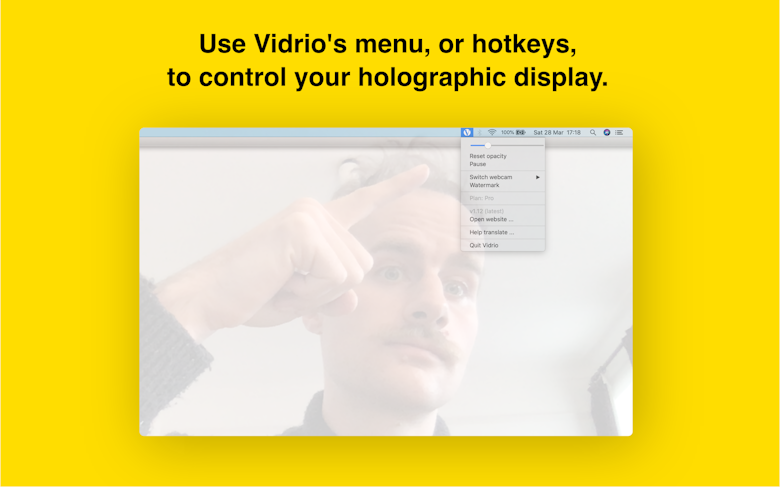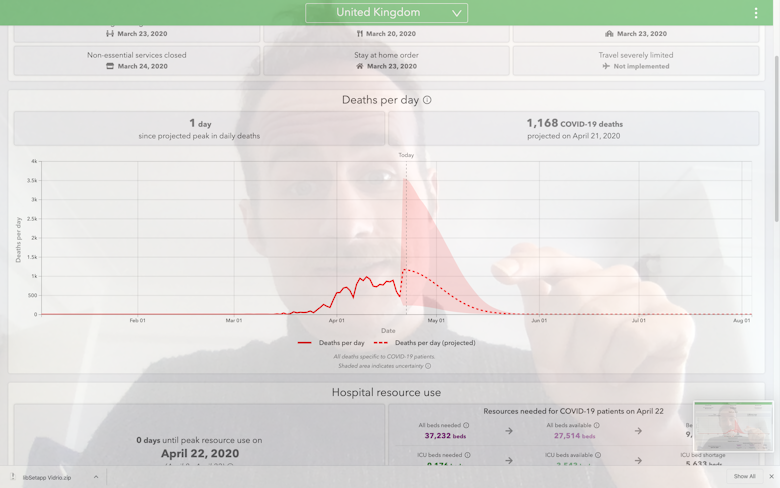 Vidrio features
Make screencasts feel alive
Your screencasts will literally involve a presenter instead of a boring tiny square in the corner. Create a screencast with your favorite screen recorder like QuickTime, and Vidrio will add your full-screen face to it. Enhance your audience's experience with gestures and that beautiful smile of yours.
Full-screen presence at remote meetings
The problem with the traditional corner cam is that it forces us to choose what we should focus on — the person presenting or the screen. With Vidrio, choosing one thing is not necessary. You get fully immersed in a remote conversation, which feels like you're all in the same room.
Customize opacity
Achieve a perfect composition of your screen and webcam stream by adjusting opacity in the app's menu. A handy slider will help put the focus where it's needed more. Turn it down and you'll see the screen more vividly. Turn it up and you'll catch your loved ones snooping behind your back, probably looking for cookies. Because Vidrio is also an ideal mirror!
Hide/show your face in a click
Need to put your face on mute for a sec? Easy. Hit the Pause button in Vidrio's menu to showcase whatever you're presenting (or when you realize you forgot makeup). Then get back in by hitting Resume. It's walking out of the meeting room without actually walking out.
Toggle the right webcam and display
Vidrio comes with webcam and display selectors easily available from the menu. Create your perfect holographic setup by picking the best display and the best camera. If there's not much choice, no worries — with your face going full screen, display and camera are perfect by default.
Keep settings off the screen
With keyboard hotkeys, of course. Get to know handy shortcuts for pausing/resuming, customizing opacity, and other small adjustments you might face while streaming with Vidrio. Show off your screen and your smile, but not by digging through the settings.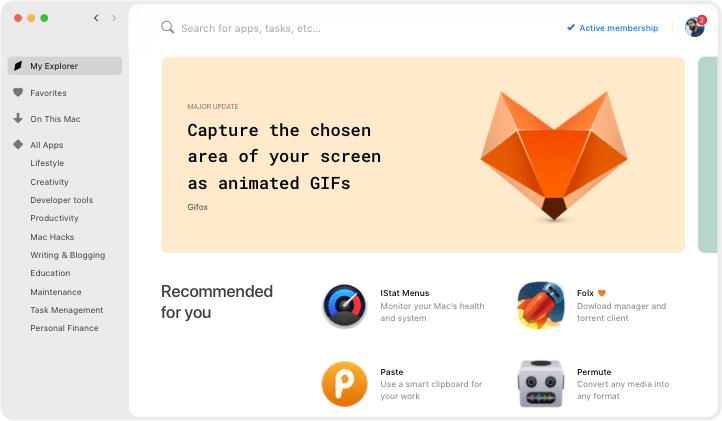 We love Setapp
---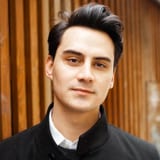 Very impressed with World Clock Pro @setapp @minimuminc. Making light work of time differences 🤘yew. How MacOS still doesn't have some kind of digital clock widget is mind boggling.
jessengatai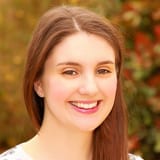 I have used Endurance (http://enduranceapp.com ) which is on @setapp to try and extend my battery life, 12 hour flight from Vienna to LAX and I spent about 8 hours working on an essay - not bad going!
Rosemary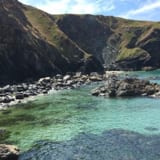 Wow just downloaded Setapp for my Mac - the value here is amazing. Some of the apps cost more than the monthly subscription alone and there are some amazing apps like Ulysses, RapidWeaver etc. @setapp
Mark Mitchell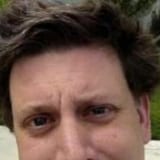 Discovered @PDFpen via @Setapp. Worth it just for the stellar OCR job it does on poorly-scanned assigned readings. Now to start playing with all those PDF editing features...
Nate Dickson