MacOS 10.14 Mojave has arrived, and it's packed full of new goodies for Mac users to enjoy. The major update is named, as you might've guessed, after California's Mojave Desert and promises to help Mac users stay organized and work more efficiently.
Mojave 10.14 is compatible with Mac systems from mid-2012 or later, as well as 2010 and 2012 Mac Pro models that include the recommended Metal-capable graphics cards. If you're rocking one of those systems, then our pick of the macOS Mojave tips would be of great help.
MacOS Mojave features to anticipate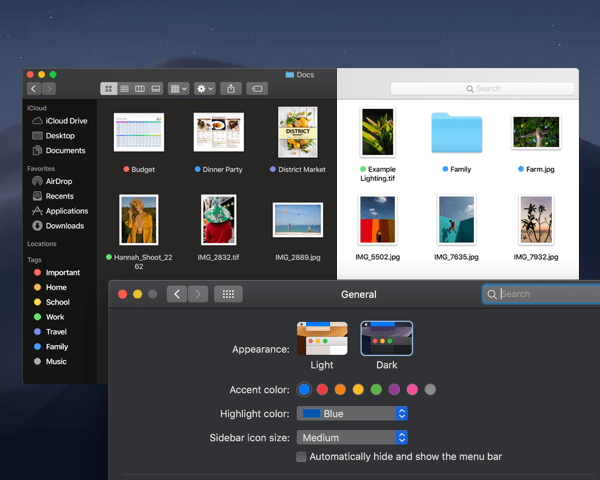 1. Dark Mode
Apple has moved to the dark side. Okay, that sounds more sinister than it actually is. What it means is macOS Mojave has been equipped with a true dark mode. Where High Sierra lets you turn the menu bar and Dock dark, the new OS comes with the option of turning your entire desktop dark, including the wallpaper and apps like Mail, Messages, Maps, Photos, and Calendar. And it's all done with a simple toggle.
What's even better is that the feature works in Xcode, making it a game-changer for developers.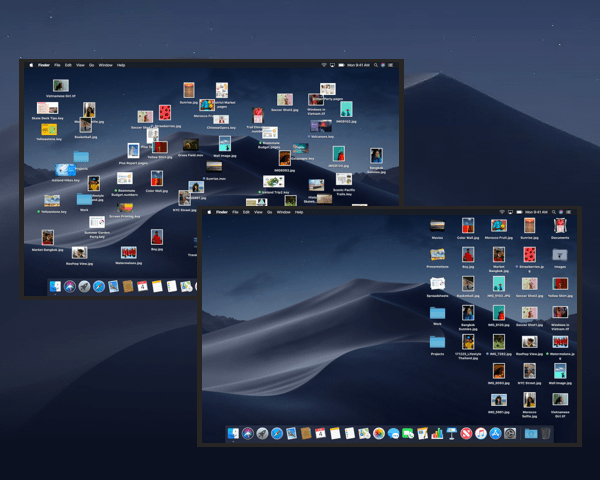 2. Stacks organizational tool
A cluttered desktop is a productivity killer — that's why "Stacks" might well be the most handy of features in new macOS Mojave. You know how a hotel cleaning service has your room looking spotless every day no matter how messy you make it? That's what Stacks does for your Mac.
The feature takes the messy contents of your desktop and organizes them into tidy stacks (hence the name). These de-clutter your desktop by stacking similar files on top of one another, but they also can be used to create smart folders that update over time based on specific categories—like Recent Applications Used.
Stacks can be organized by file type, date, tags, and more. By clicking on a stack, you'll see its contents, from there you can double-click on whatever it is you want to open.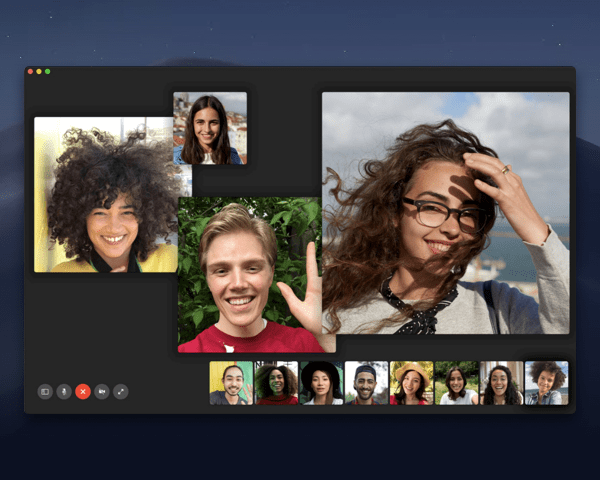 If you discover alternatives, to Stacks try Unclutter. This little app offers a handy place to store all of your sticky notes and clipboard history for instant access. It also syncs all of your files and notes via Dropbox (something Stacks doesn't do) so that you access them on any Mac, from anywhere that has an internet connection. You can get your hands on Unclutter right now, with a free Setapp trial.
3. Show recent apps in the Dock
Mojave gives you a couple of options that makes finding applications even easier: just look under the Apple drop-down menu at Recent Items to find them.
From now, your dock will automatically show your most recently used apps, in a partition between your collections of app icons on the left and the section of the right that shows your open apps. You can easily drag the temporary apps right into your main Dock.
The new recent-apps section is smart enough that it shows only recent apps that aren't already in your Dock. If you think your Dock is crowded enough already, then you can go to System Preferences > Dock and uncheck the box at the bottom for Show recent applications in Dock.
4. Group FaceTime
Get the squad together for a FaceTime party. Group FaceTime lets you chat to up to 32 people on one FaceTime call. I'm not sure how that would work without descending into total chaos but it's a great option to have. Participants can be added to the conversation at any time and join in via their Mac, iPhone, iPad, or Apple Watch.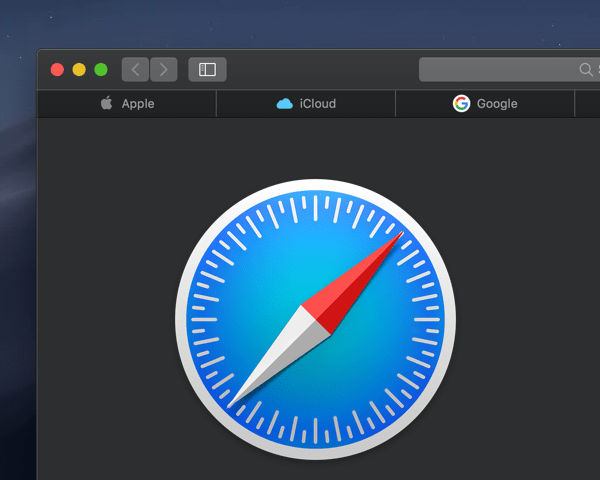 4. Favicons for Safari
Well, it's about time. Favicons didn't feature as any significant part of the Mojave launch, but this is a big deal for Safari users. In fact, I'd go as far as to say that this is one of the best macOS 10.14 Mojave features of all. A lot of Mac users favor Chrome for its favicons (the little icons in browser tabs and the bookmarks bar that allow you to quickly identify which tab is which). This feature on Safari means we can all come back to the browser that Apple wants us to use.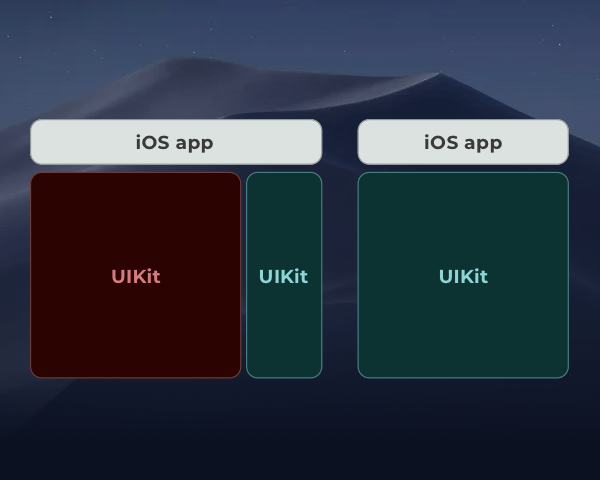 5. iOS apps on Mac
Before you get too excited, not all iOS apps are coming to Mac, and there are no plans to merge macOS with iOS. But the apps that are Mac-bound are useful. New macOS Mojave is getting News, Home, Stocks, and Voice Memos. These apps are some of the most popular on iOS and are very welcome additions to the Mac lineup.
In addition to those apps, Apple is implementing its iOS UIKit into the macOS framework to make it easier for third-party developers to port apps over to Mac. It should be ready to go in 2019.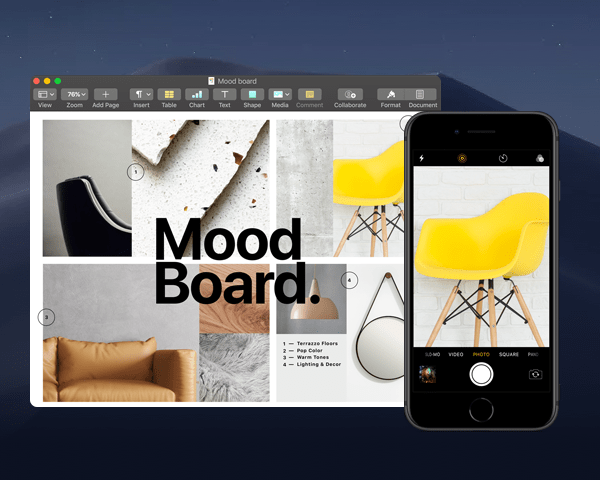 6. Continuity Camera
A completely new macOS Mojave feature is Continuity Camera, which lets you take a photo on your iPhone or iPad and have it appear instantly on your Mac.
If you're working on a document on your Mac and need to add a photo, Continuity Camera can automatically fire up the camera on your iOS device. Snap the photo and watch in awe as it magically appears in your doc.
This works in a variety of Mac apps such as Mail, Notes, Keynotes, Pages, and Numbers and will save a lot of people a lot of time.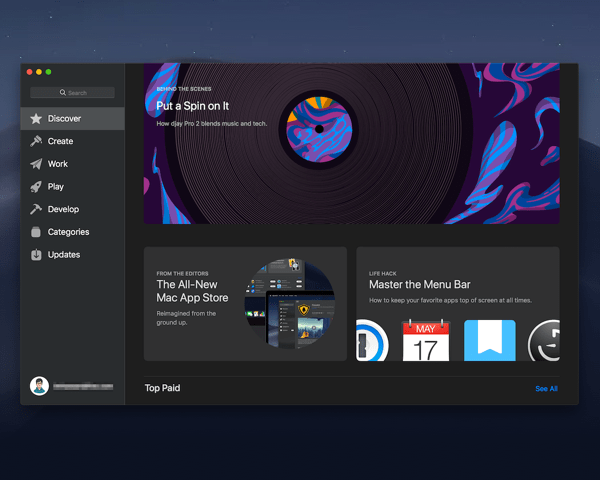 7. Redesigned Mac App Store
Apple has completely overhauled the Mac App Store for Mojave, introducing features you never knew you needed, like articles about popular apps and auto-playing app videos that give you all the information you need about an app before downloading. There are new tabs too: Discover, Create, Work, and Play — all introduced to help you find new apps and make the most of ones you've already installed.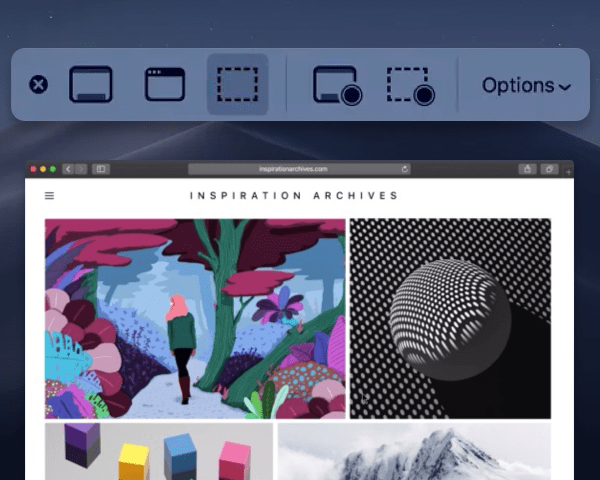 8. Improved screenshots
macOS 10.14 has borrowed from iOS with the introduction of a new screenshot tool that includes immediate thumbnail previews for faster sharing and annotations. It's easier to record what's on your screen too, thanks to a new screengrab menu that includes a countdown delay timer. Another nice touch is the ability to show or hide the cursor.
While the new screenshot tool makes it easier to grab a quick image of your screen, if you're looking for a more robust and feature-heavy screen capture app for tutorials, Capto is still the go-to. The app's all-in-one screenshot, recording, editing, and sharing features make it the perfect platform from which to make professional videos.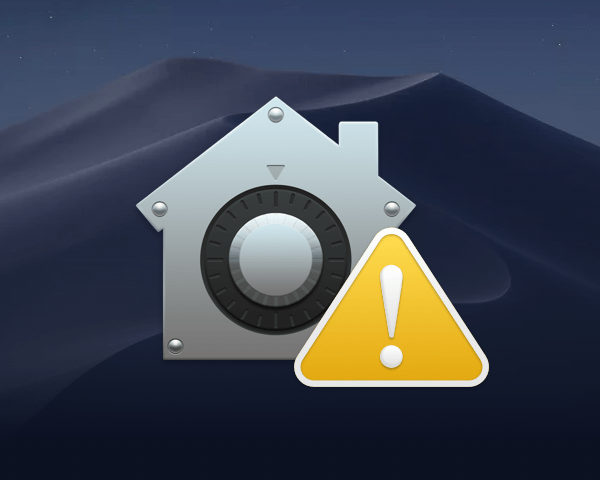 9. Improved security
MacOS has always been big on security, and Mojave is no different. With the release of the new OS come more frequent pop-ups to alert you to any apps that are trying to access your photos, microphone, or location.
Additionally, there's greater protection against social media "Like" and "Share" buttons and comment widgets that track you without permission. That's all thanks to Safari's new Intelligent Tracking Prevention — a Mojave feature that also securely stores strong passwords when new online accounts are created and flags reused passwords, so they can be changed.
While we're on the subject of security, here's a useful macOS Mojave tip: store your passwords with Secrets. Secrets is a secure password manager that lets you generate and store strong passwords for all of your online accounts and sync them with iCloud, so that they can be accessed across all of your Mac and iOS devices. The app complements Mojave's new security feature perfectly and keeps all of your passwords away from the bad guys. Plus, if you ever forget a password — which will happen at some point — you'll find it in Secrets.
Mojave is Apple's biggest and best macOS yet and, while there's nothing spectacular (although Dark Mode is pretty cool), there are enough useful features to make the upgrade worth it. Combine all these tips with the tried-and-trusted apps in the Setapp collection and you'll be one happy Mac user.
Get 100+ Mac apps for any job
Sign up to Setapp and try them for free.
Try for free