If you're anything like us, the first thing you want to do when you boot up a new Mac for the first time is install lots of great applications on it.
The problem is knowing which ones to install. Sure, you could look at the App Store and try to decide which are best for you, but there are so many apps on there and, even though Apple does its best to highlight its favorites, choosing the right ones for you can be hit and miss.
The first programs you should install on your new Mac
That's we suggest you install Setapp straight away. Once you've signed up for Setapp, you have access to hundreds of apps too, but ones that have been hand-picked because they're the best at what they do. Whether you need apps to inspire creativity, boost productivity, carry out maintenance, or protect your data, you'll find apps on Setapp for the task at hand.
Here's are some of the essential new apps for Mac you'll find on Setapp.
1. Write better with Ulysses
Ulysses is among the best writing apps on any platform. The Library allows you to keep everything you write from blog posts to the outline of that novel you've been meaning to start all in one place and organized into projects.
The Markdown editor makes formatting text a breeze, using characters that are at your fingertips on the keyboard and the distraction-free writing mode makes sure you stay focussed. If you're writing a blog post, Ulysses can publish directly to Wordpress or Medium. Or you can export to PDF or eBook format.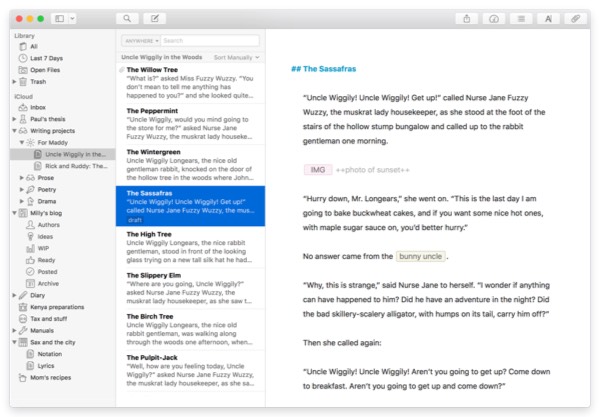 Buy the separate iOS app and you can use Ulysses on your iPhone or iPad, and keep everything in sync via iCloud.
2. Create gorgeous photos with CameraBag Pro
Everyone needs a photo editor from time to time, but why fork out for Photoshop when there are so many alternatives?
For example, CameraBag Pro allows you to do everything you would expect of an image editor such as resize, crop, and adjust the color and lighting in photos. But it also has lots of built-in filters and effects.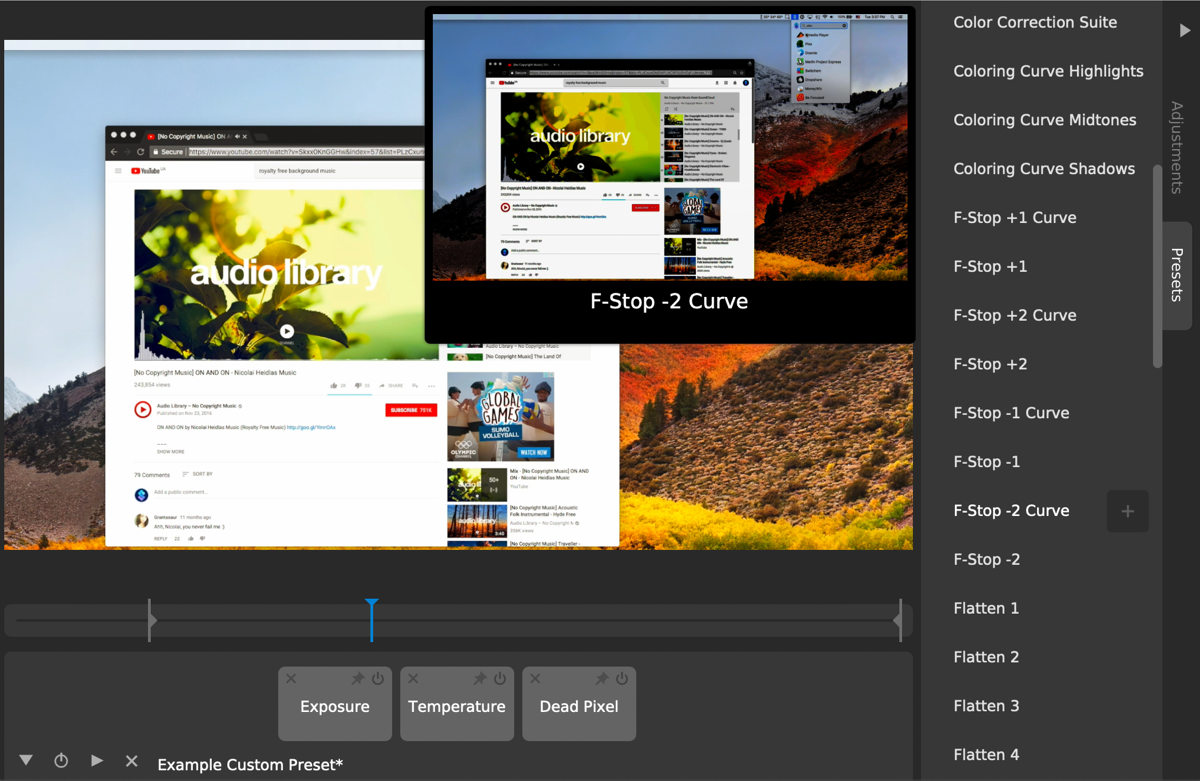 3. Organize inspiration with Inboard
Inboard is a brilliant tool for taking and organizing screen grabs as well storing just about any image you have on your Mac. And if you use Dribbble, you can import your likes from there directly.
Inboard supports just about every format you'll need, including PSD, AI, EPS, and, of course, JPG, PNG and PDF, as well as TIFF and GIF. Once you've imported images, you can organize them in folders and tag them. Best of all, Inboard displays images in a masonry view, where images are stacked on top of each other and row heights are not fixed, just like Pinterest. It looks stunning!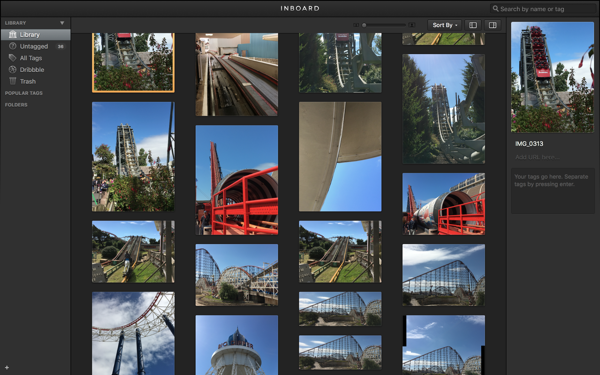 4. Keep tabs on your new Mac stats with iStat Menus
Checking your Mac's vital stats is easy with iStat Menus. You can monitor CPU and GPU usage, RAM disk activity, temperature, fan, and power sensors, as well as traffic on your network. If your Mac starts to run slowly, there's no need to sit and wonder what's going on. A quick glance at iStat Menus will tell you where the trouble is.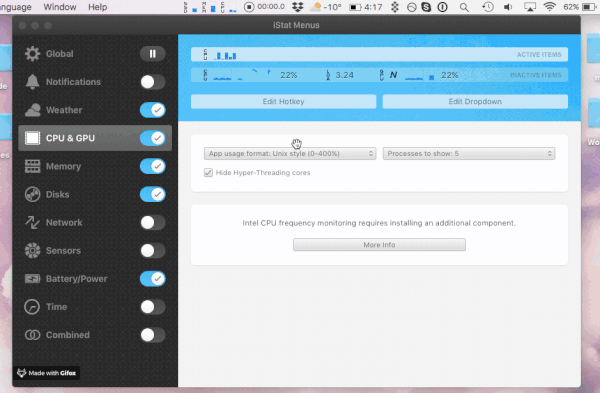 5. Get stable WiFi with WiFi Explorer
WiFi networks are essential for productivity, yet so often they are hit and miss. One minute they work fine, the next they grind to a halt. WiFi Explorer allows you to monitor all the WiFi networks in your vicinity and work out what's going on. Data is presented in easy to understand graphs that you can customize so they show you activity in colors you choose. And the troubleshooting section makes fixing problems very straightforward.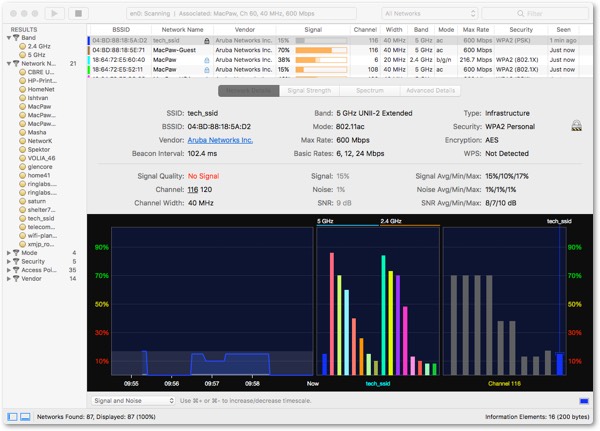 6. Be on top of everything with News Explorer
You're a news hound and own a Mac? A good news reader is absolutely worth adding to your Dock!
Whether you want to keep with the latest news, breaking stories on your favorite RSS feeds, Wordpress blogs, or Twitter accounts, News Explorer has you covered.
Auto-discovery makes adding feeds easy — just start typing the URL and News Explorer will do the rest. You can mark feeds to save for later, share them on social media or sync them via iCloud with the iOS version of News Explorer. Feeds can be filtered and viewed in different layouts, and a choice of themes means you can set it up exactly the way you want it.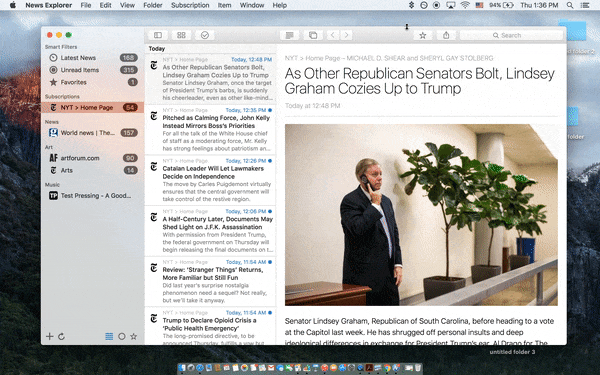 7. Keep your information safe with Get Backup Pro
Time Machine is a great backup tool but you should never rely on having just one backup — if that fails, you'll be in trouble. Get Backup Pro is a perfect addition to your backup strategy.
You can use it to make regular, scheduled backups, copying only the files that have changed since the last backup. Or you can clone your entire Mac, meaning if the worst happens, you can just plug in the clone and boot from it.
Get Backup Pro also allows you to synchronize files with other Macs on your network.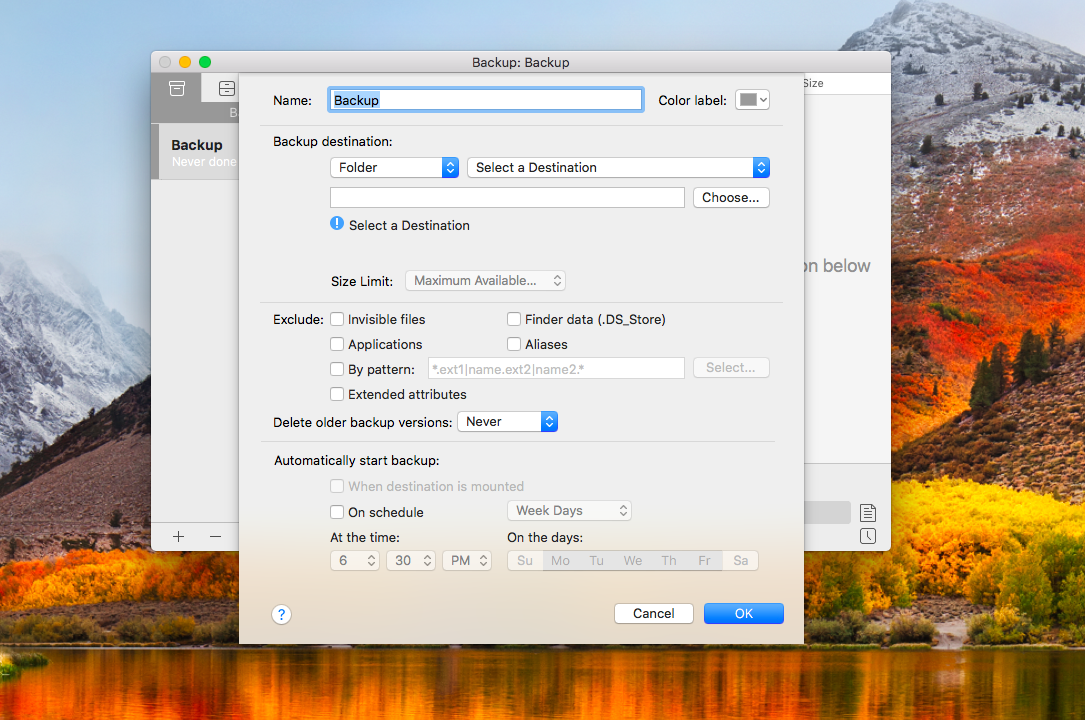 8. Keep menu bar tidy with Bartender
Once you've installed a few apps, you'll notice your Mac's menu bar becomes quite cluttered. Bartender allows you to take control of your menu bar and keep it tidy. Install it and it replaces all your menu bar items with just one, if you choose. Or you can have it show menu bar items when they update. You can reorder menu bar items however you choose, search for items from within Bartender, and even hide the Bartender menu bar item itself.

9. Let your Mac stay like new with CleanMyMac
After you've been using your new Mac for a while, its storage drive will quickly fill up with all sorts of files. Install CleanMyMac X and set it to Scan; it will quickly tell you what files you can get rid of and how much space it will save. It will also delete the files for you and optimize your computer overall for the best performance possible.
When it comes to uninstalling apps and System Preferences panes, it's the perfect choice too — it not only deletes the app binary, but all the associated files too.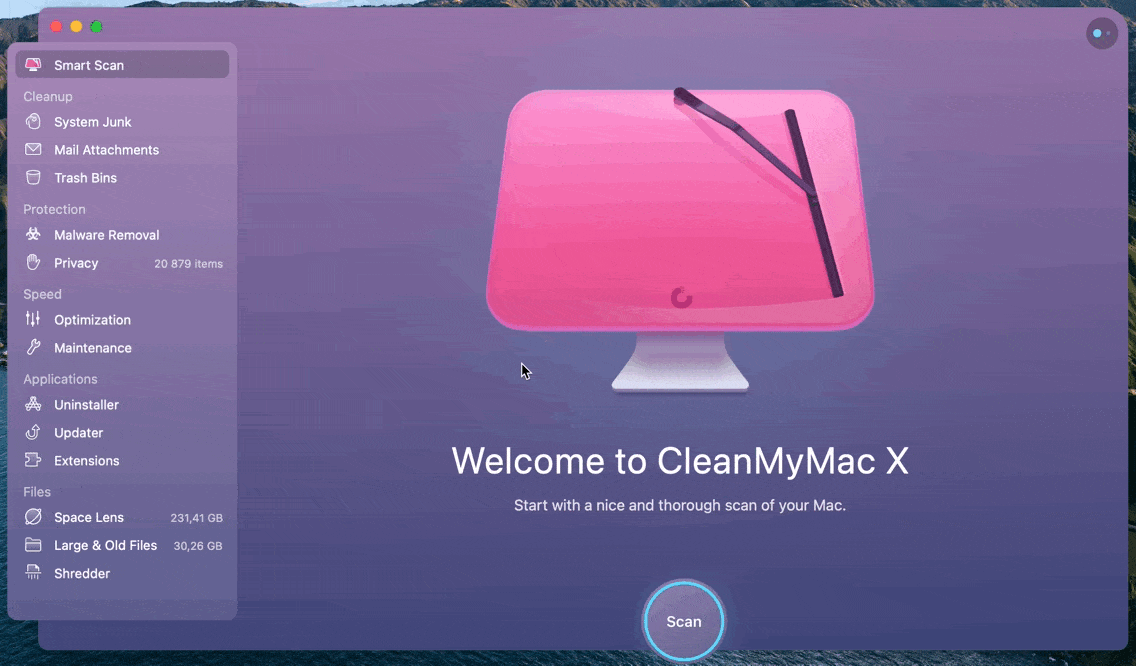 All these must have applications for Mac will make your work and life much easier, from optimizing performance to helping you scratch things off your to-do list. And, best of all, all of them are available for free on Setapp. Just try these apps to see how they can improve your day-to-day.
Get 100+ Mac apps for any job
Sign up to Setapp and try them for free.
Try for free